Who's loving all the progress you're making decluttering? At the beginning of every month I post suggested items for you to declutter from your home. The best thing about this challenge is that we're all working together for the end goal of ridding the clutter out of our lives. If you miss any of the challenges you can always go back and do them at any time. I'll have them linked at the bottom of this post. Now it's time to declutter!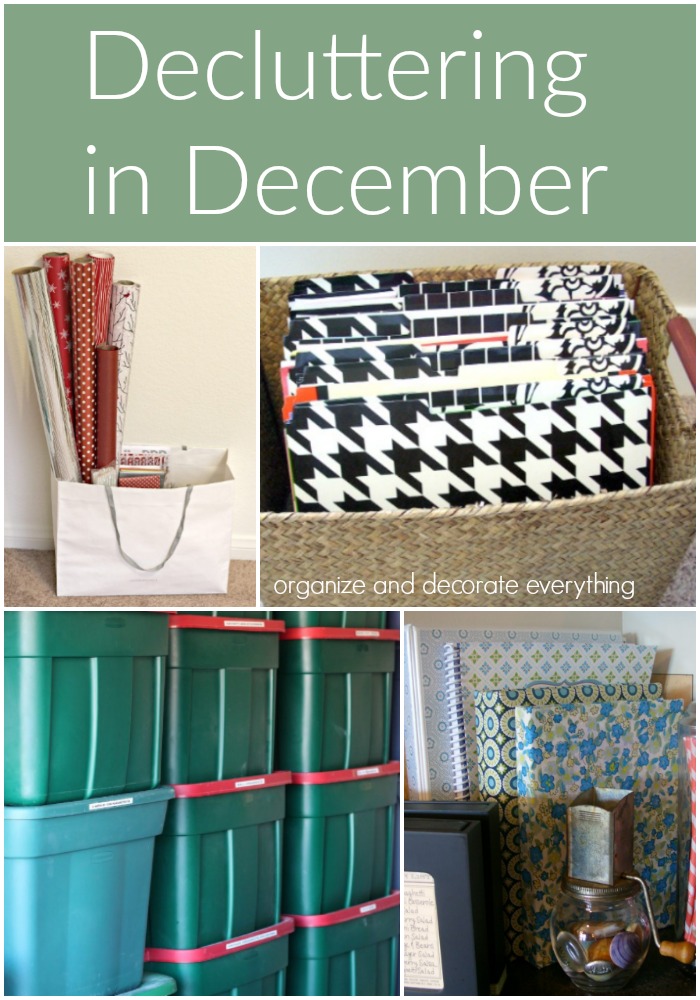 I know I've said this before but it's worth repeating. Decluttering things will not only give you more space but also more peace. Having too much stuff can leave you feeling overwhelmed and burdened, but getting rid of excess can make you feel lighter and give you peace of mind. I always like the feeling of decluttering but especially this time of year.
Decluttering in December
Christmas Decorations – Decorations can be hard to get rid of but if you haven't used them in a couple years it's time to let them go. If they still look nice donate them to someone who would love to have new decorations but can't afford them. You could also donate them to a women's shelter or your local community center. Make a goal to downsize how many Christmas storage totes you have. I was able to get rid of 2 totes last year and 2 this year and that gives me quite a bit more storage space now.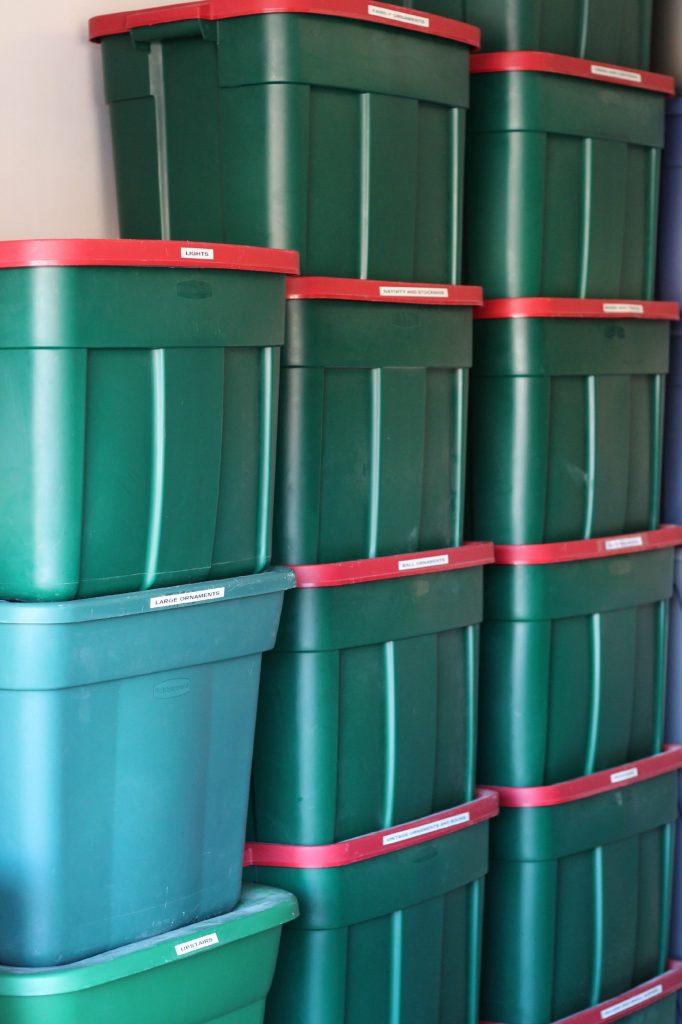 Kitchen Pantry – Everyone seems to purchase more food this time of year so now is the perfect time to clean out the pantry before going shopping. Check for any expired food and food you know won't get eaten. You can quickly organize the shelves by storing like things together. Here are some ideas to help you get your pantry decluttered and organized.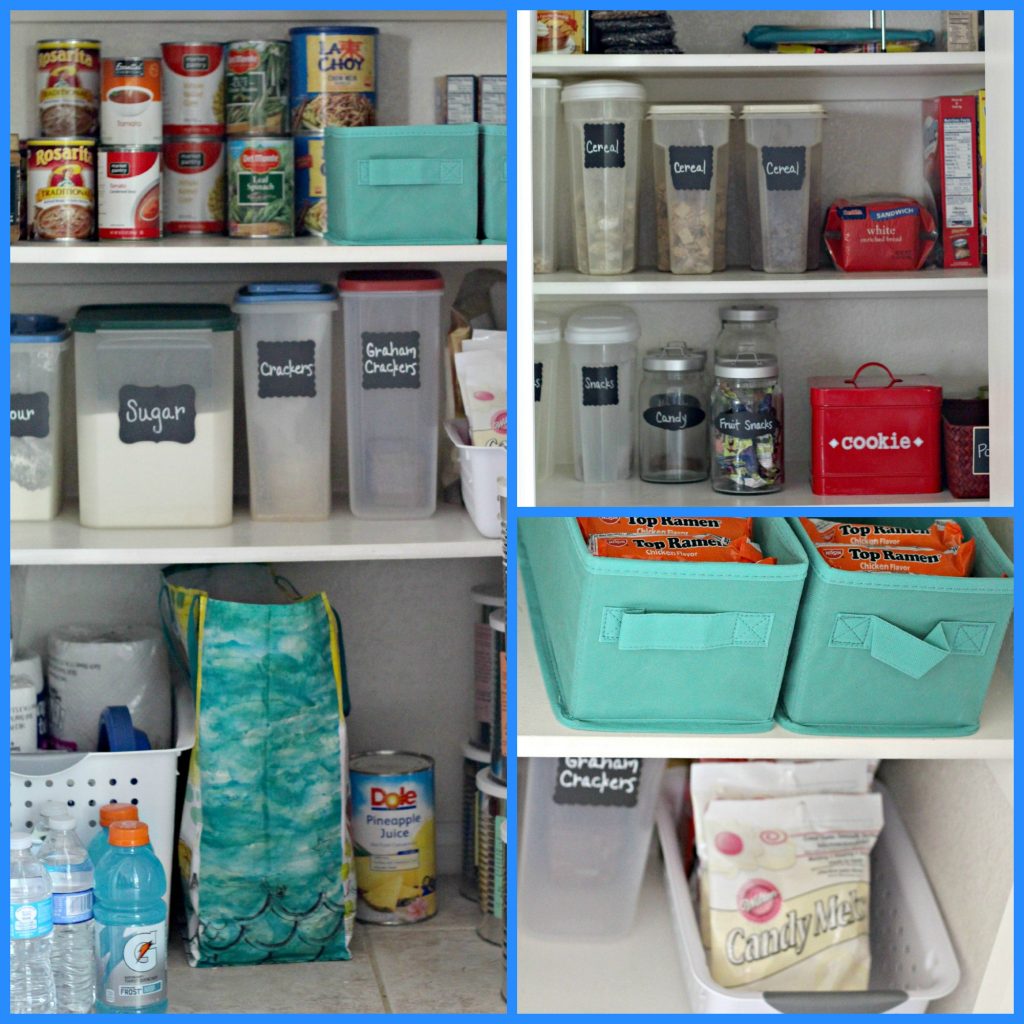 Gift wrap and Supplies – I try to store my supplies so they stay nice but sometimes things happen. It's time to toss ripped paper, ripped boxes, smashed bows, and pieces too small to do anything with. Part of decluttering is realizing that you don't have to keep everything. If you don't think you're going to use it, it's okay to get rid of it.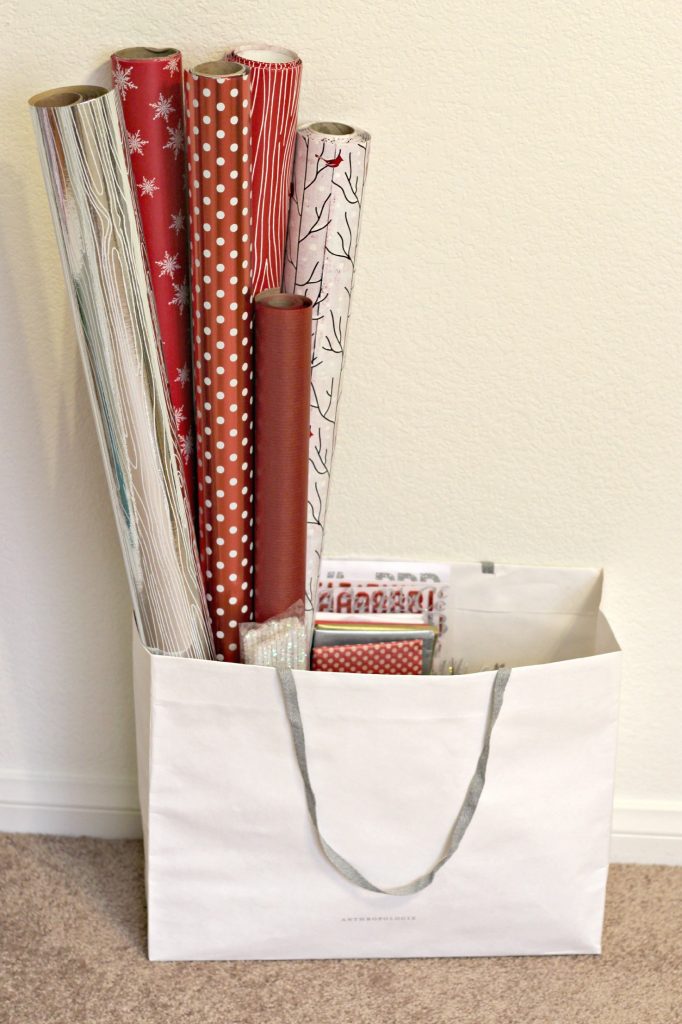 Cookbooks – How many cookbooks do you have that you never open or you use 1 or 2 recipes from? I made a collection of recipes I actually use and put them all together in one book. Storing them on your computer is another great option.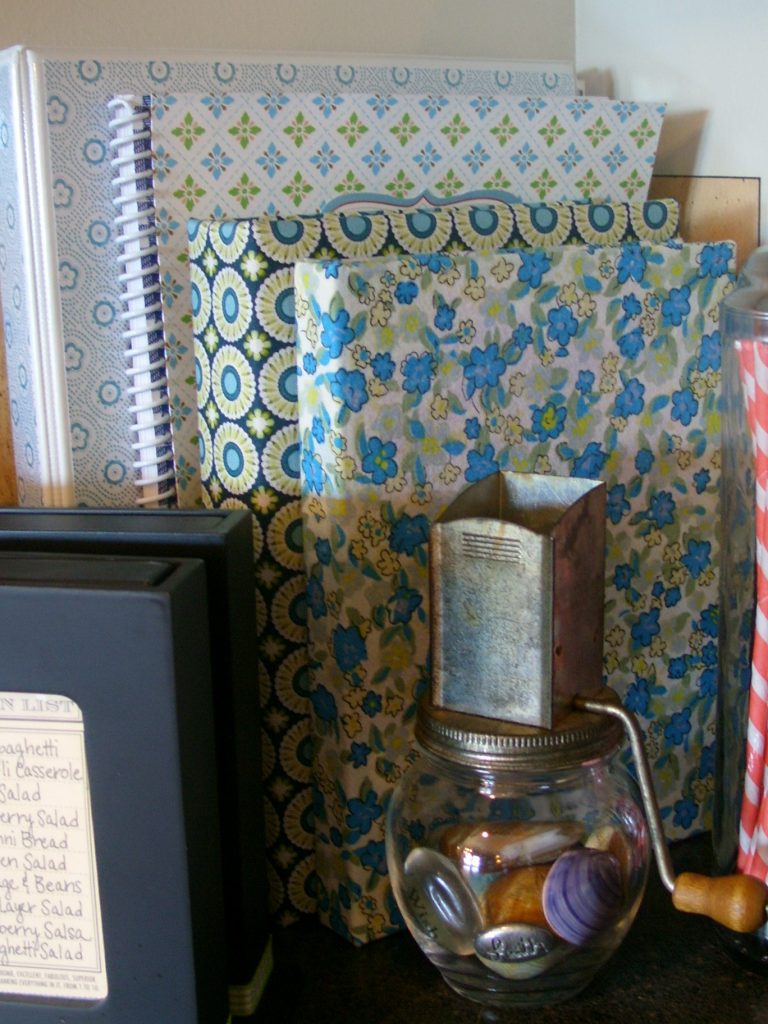 Medicine Cabinet – Decluttering your medicine cabinet at least once a year is a good idea. Circle the expiration dates on medication when you first get them so you can quickly go through them. Dispose of medication properly according to local laws.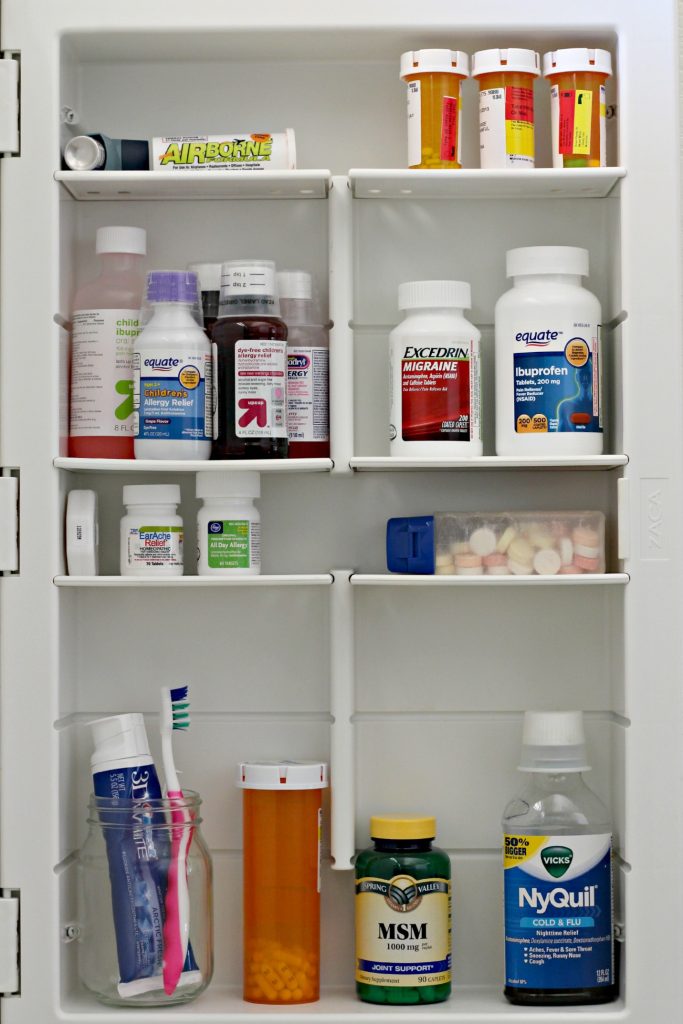 Gifts that haven't been Used – This has always been controversial topic but bear with me. There's nothing wrong with getting rid of a gift especially if you will never use it or enjoy it in some way. The person who gave it to you had good intent and you received it that way so that's all that matters. Gift giving can be hard and sometimes it just misses that mark. If you're storing them in a closet somewhere to never be seen then they're just taking up space. You're still not using or enjoying them.
Toys, Toys, Toys – Now is probably the only time of year that is fairly easy to convince kids to get rid of toys. When my kids were little we talked about it in 2 ways. First, that they could help other kids have like new toys for Christmas. And second, that they needed to make room for the new toys they would get for Christmas. Every year my kids were more than willing to help me clean and declutter their things. Not so much the rest of the year!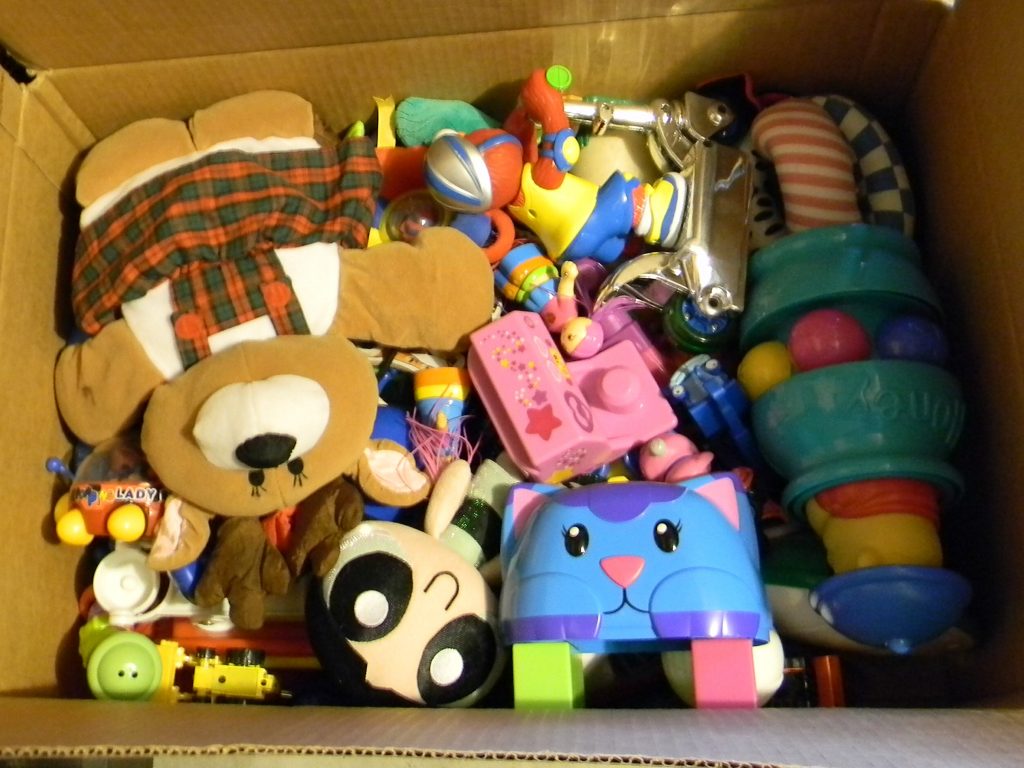 Freezer – Time to check expiration dates and freezer burn. How many things do you have stored way back in the back and bottom of your freezer that you haven't seen for a year? Make space for the food you'll be preparing over the next month.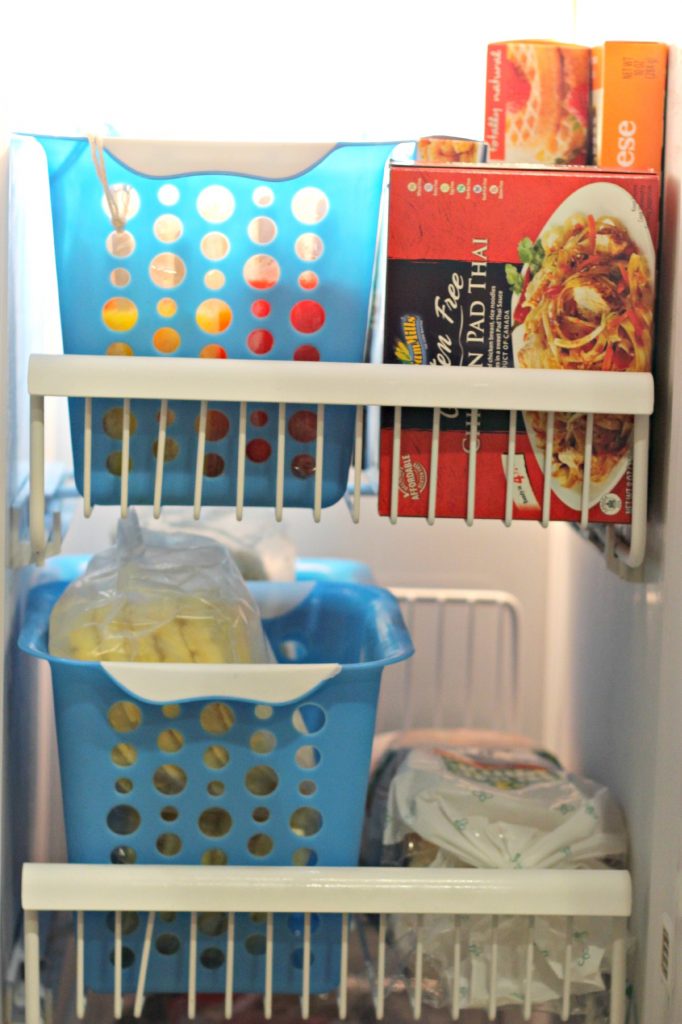 Car Maintenance supplies – Make sure electronic supplies and tools are in good working order. Clean the grease and grime off them. Make sure bottles are labeled and have the needed liquid in them. Safely dispose of unused portions of liquids.
Stationary/Planner Supplies – I love stationary supplies as much as anyone but if something hasn't been used for a couple years it's time to toss it. Same for planner supplies. When you purchase a new planner don't purchase all the cute little supplies until you use what you already have.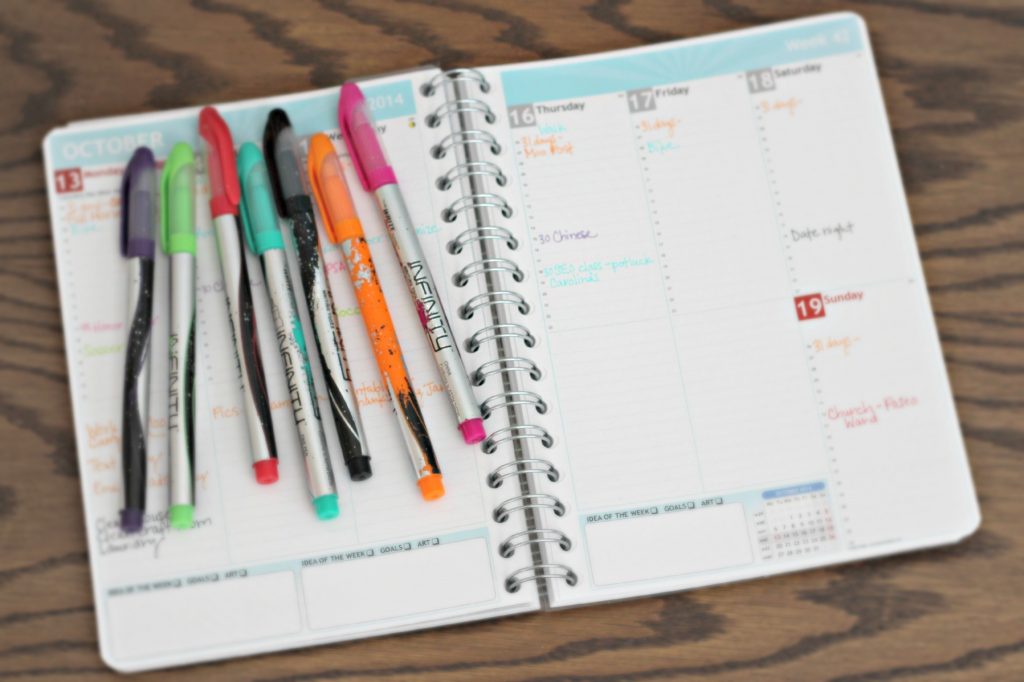 Furniture pieces – This might seem weird but having a lot of furniture pieces in a room can make it look so much smaller. If you're feeling claustrophobic you might just need to get rid of a piece of furniture. If the piece is still nice you can donate or sell it.
Top of Cabinets – Some places in a house are just dust collectors and this is one of them. There's nothing wrong with having a few things on top of the kitchen cabinets but it doesn't need to look like an antique or craft store. Take everything down and live with it for a couple days. Add one thing back at a time and try to only put back 50% of what you had originally.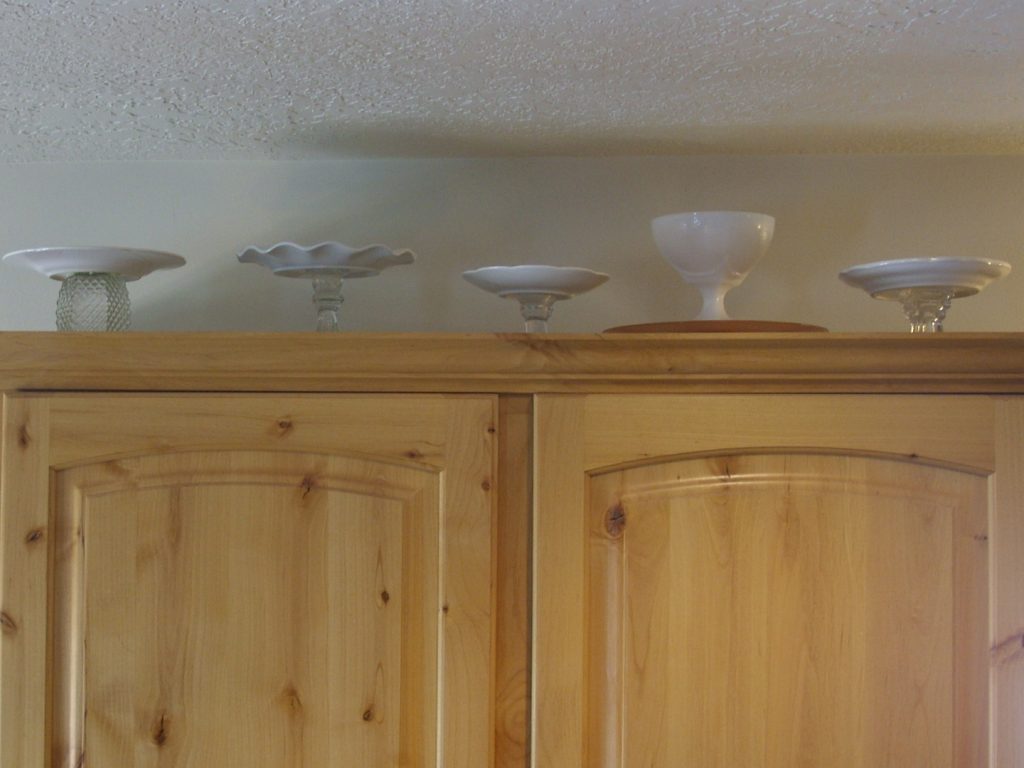 Home Decor – Since you're decorating for the holidays and storing away your regular home decor, now is a perfect time to evaluate what you really want to keep. Only keep the things you truly love and want to display. It's okay to have less things and really treasure the items you have.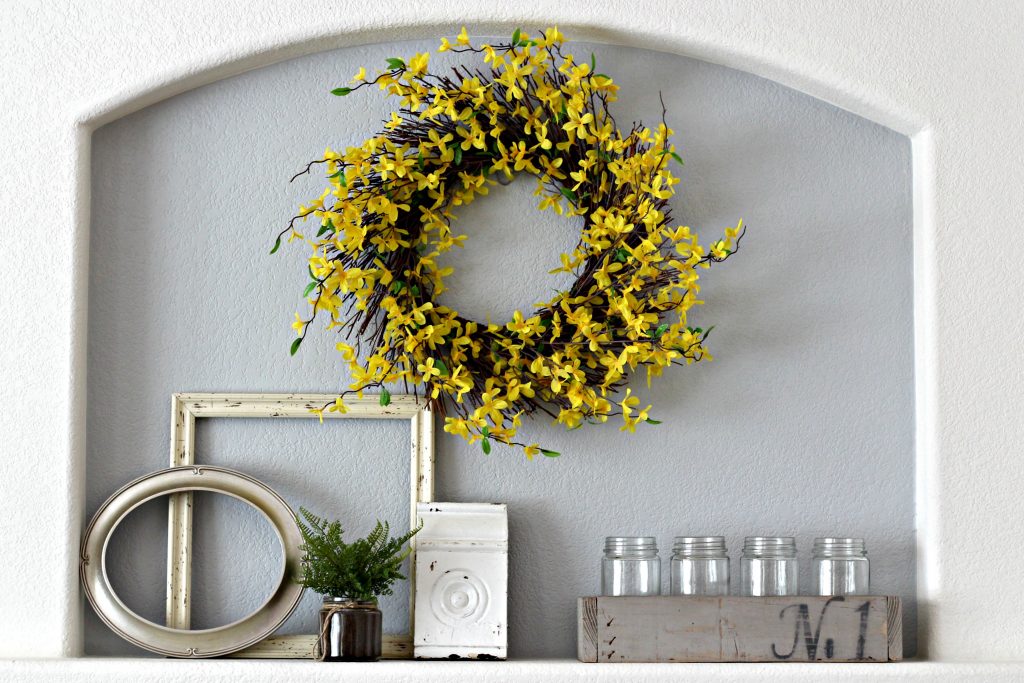 Expired Coupons – Check the expiration dates on store and fast food coupons. Either use them or toss them. Keep them all together in a pouch or small file so you can find them when you need them.
Paperwork – Holding onto paperwork for a limited time is smart but you don't have to keep it forever. Use this chart as a quick guide to help you decide what you can toss or shread.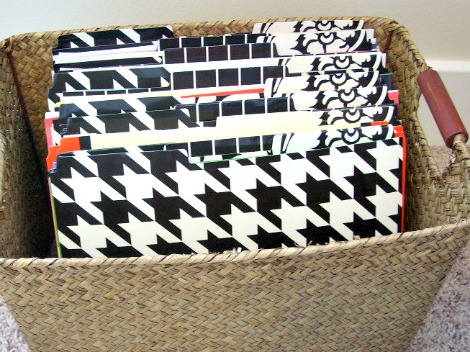 You have a whole month to complete this decluttering list. If you get done sooner you can always go back and complete the lists for July August September October November
Pin it for later: Decluttering in December