Create this simple green, white and black Merry Little Christmas Mantel for a simple and festive holiday display.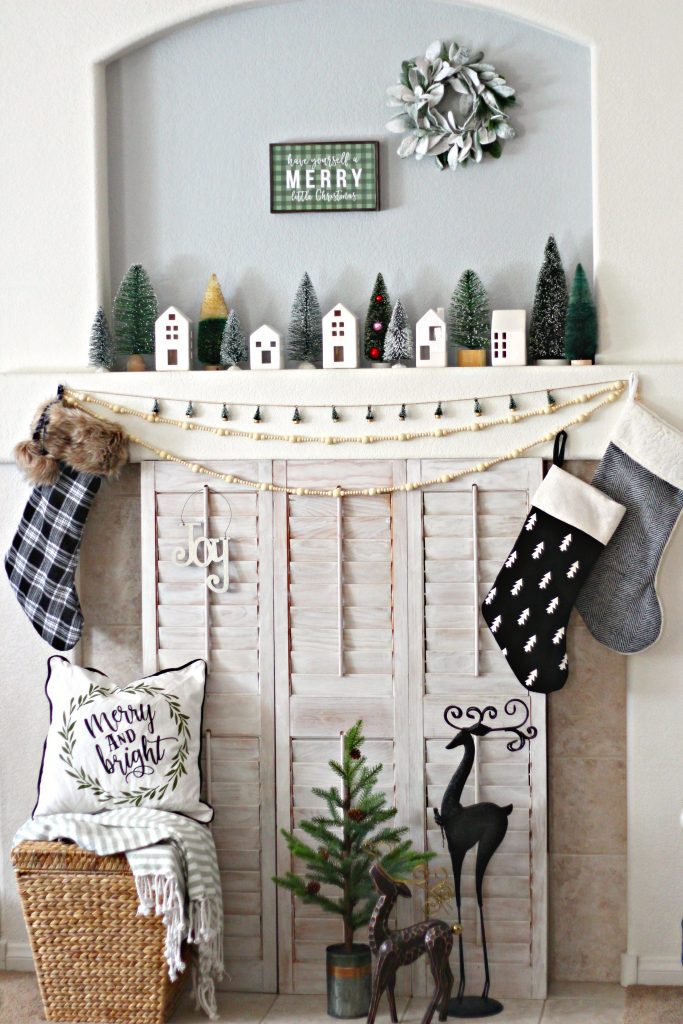 Merry Little Christmas Mantel
I decided to go with a green white black and brown color scheme this Christmas. Every year I like to change the colors and theme up a little but I always start with at least 3 colors so I can choose from the variety of things I already have. I don't usually have to buy many new Christmas decorations by rotating and changing things up every year. There's nothing wrong with keeping the same color scheme and theme every year but I like a new look and feel. This year everything feels very comfortable and cozy to me.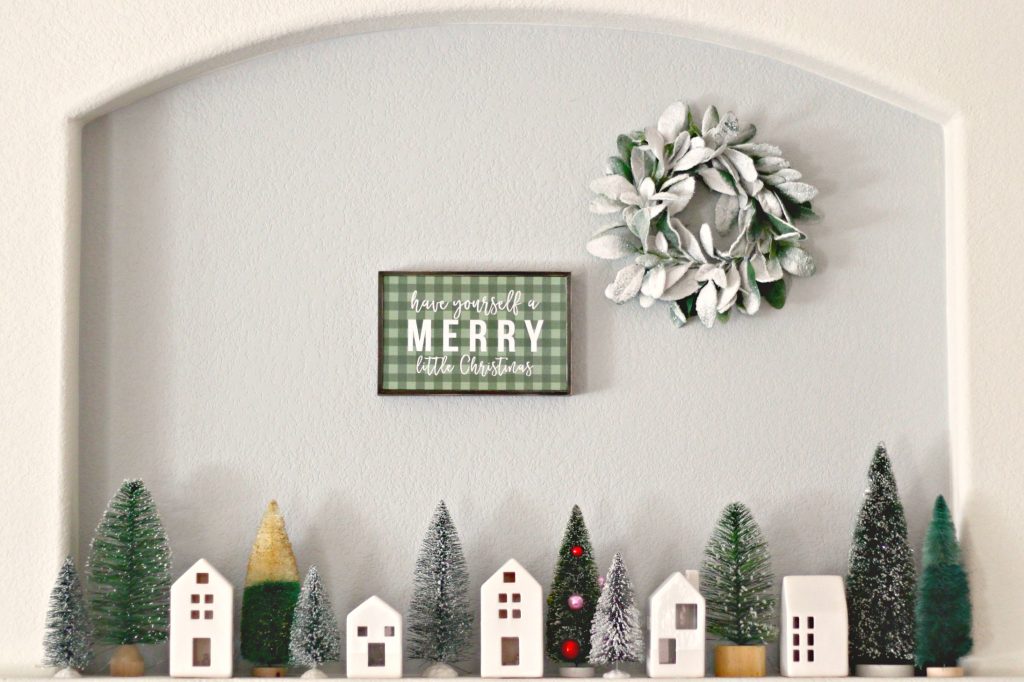 It all started with this little sign! It's from Hobby Lobby and with 50% off the original price it was only $4.99. The small lamb's ear wreath was from Hobby Lobby last year. I'm sure I got it at 40-50% off the price too. There's no need to ever pay full price for anything at Hobby Lobby. Since our Christmas tree is flocked the wreath complements it very well.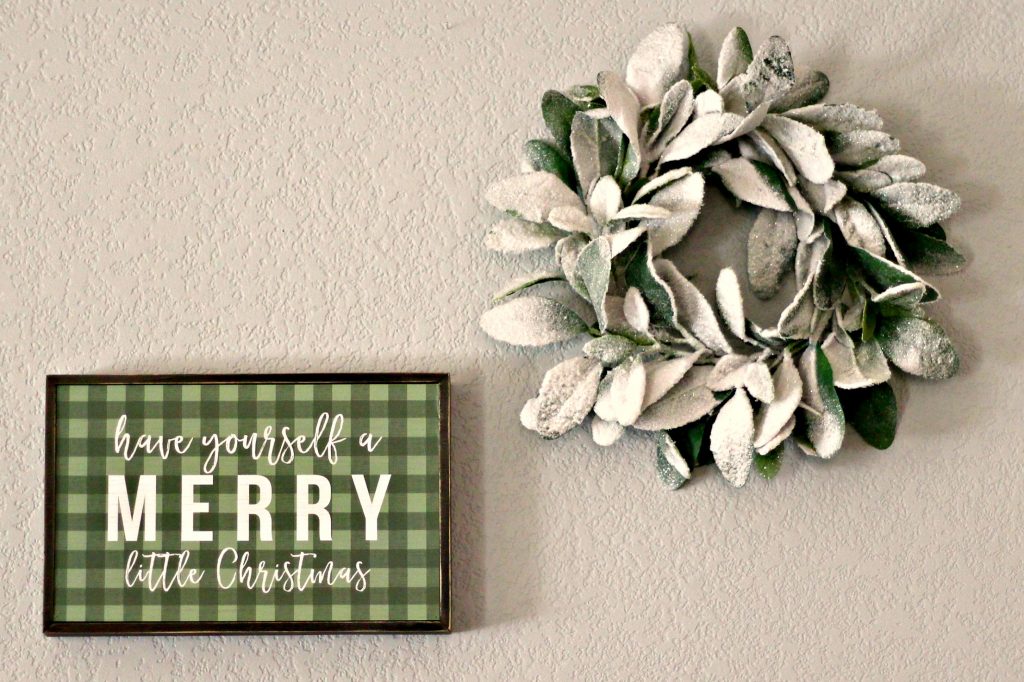 I've collected the little white houses over the years and have a few more scattered around the house. Most of them are from the dollar spot section of Target. I pick up bottle brush trees anywhere I can find them. Most of them range in price from $1-$5.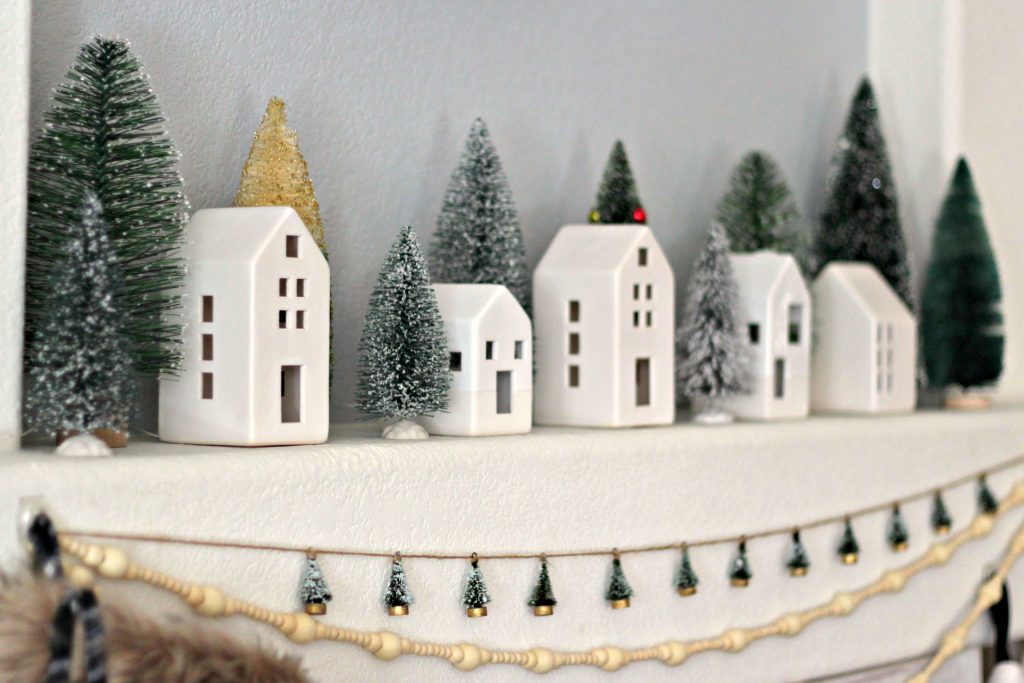 The beaded garland is one of my favorite after Christmas sale purchases. It's the Hearth and Hand line from Target. I only wished there were more I could have bought. They would look beautiful on a tree. The mini tree garland is from WalMart this year. They have a fun selection of more mini garlands for less the $5.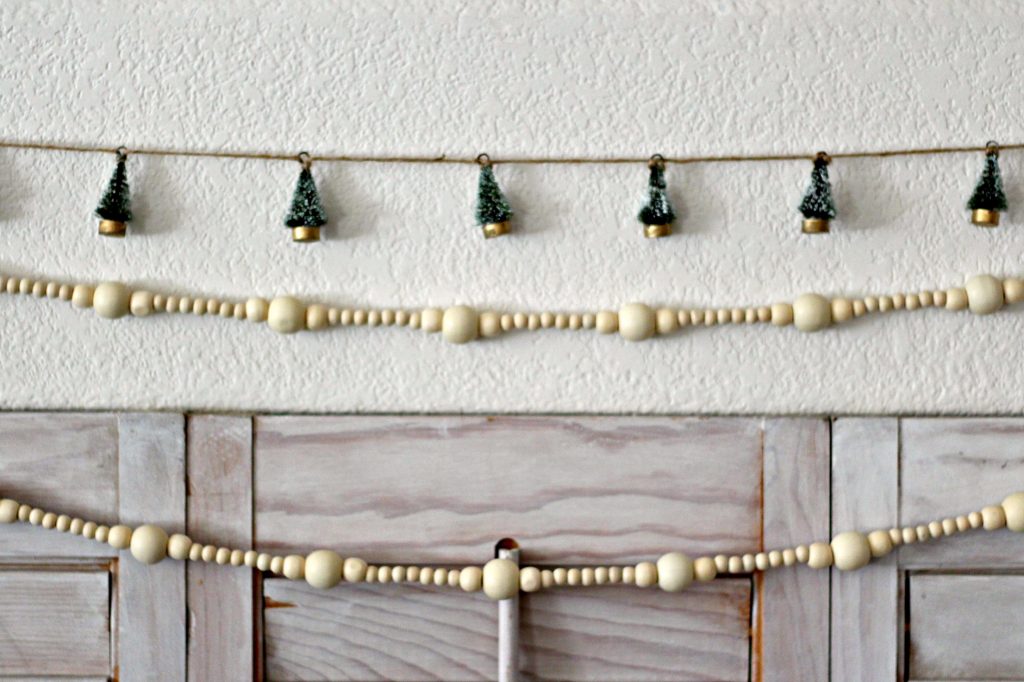 So cute, right?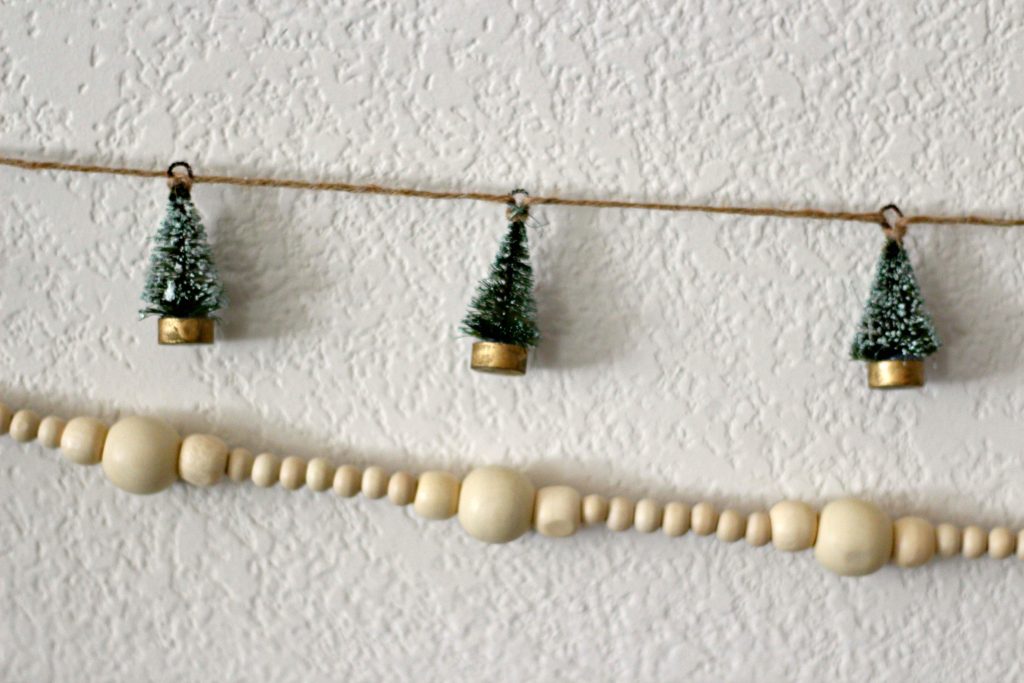 I added twinkle lights behind the houses and trees after this picture. I love the sparkle it adds in the evening. I bought them from Walmart for around $5 and the best thing about them is that they're on a timer so I never have to worry about turning them off and on.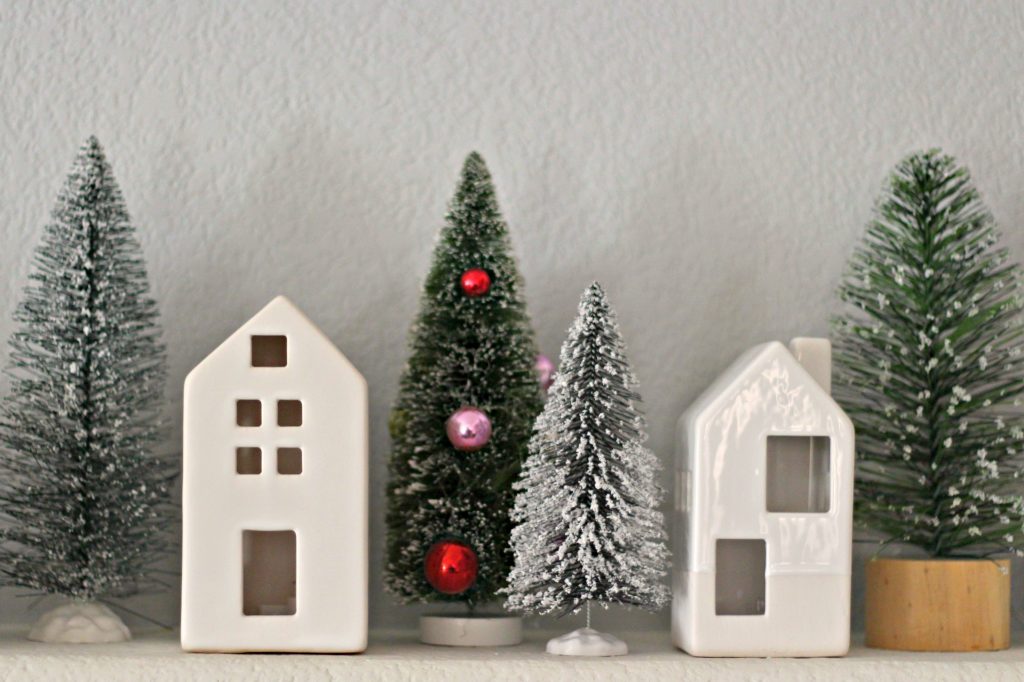 This Joy sign was originally an ornament but I've used it for many other things over the years. It's a nice addition to the shutters and I like the sparkle it adds.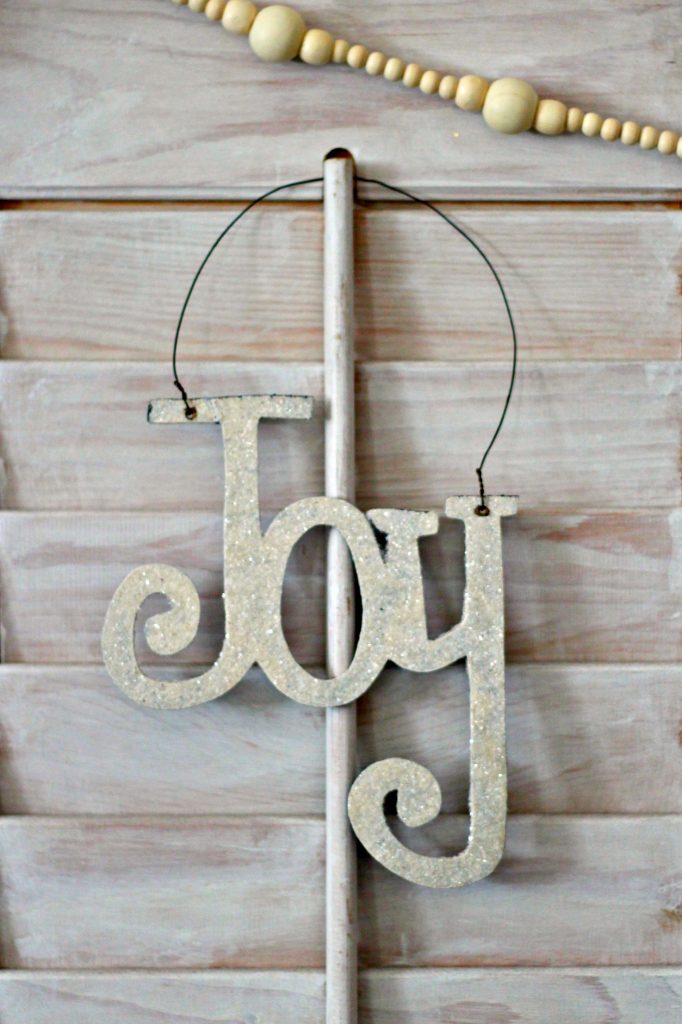 The stockings are another new purchase this year. We haven't bought new stockings for over 15 years and since they're easy to store and don't take up much space I decided it was a purchase I wanted to make. The plaid and herringbone stockings are from Burlington Coat Factory and the tree stocking is from Joann Fabric. They were all under $8 each.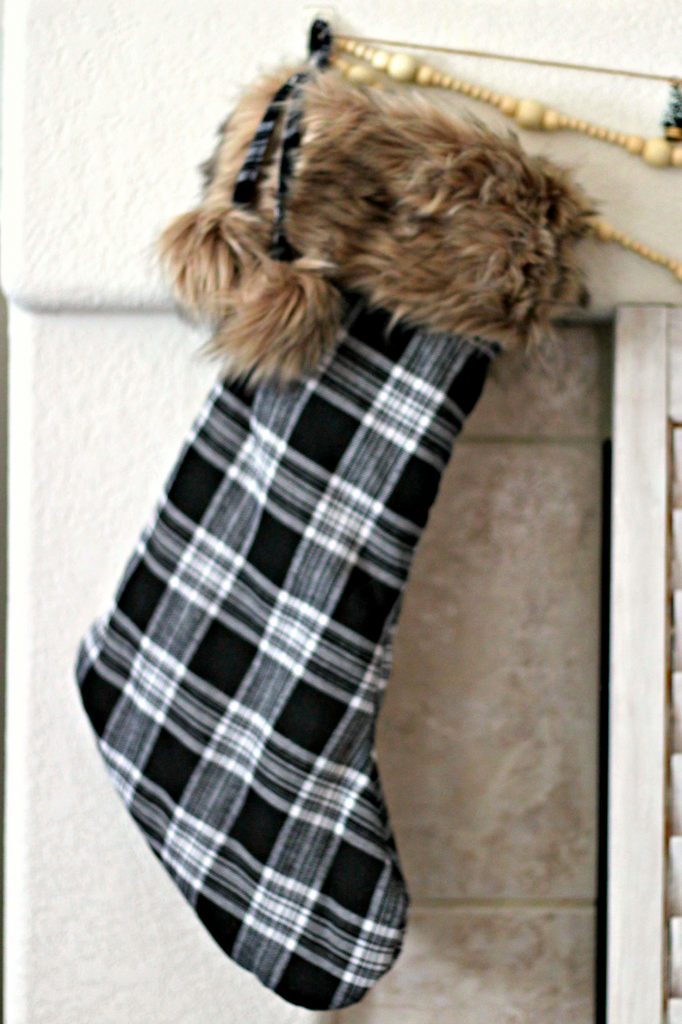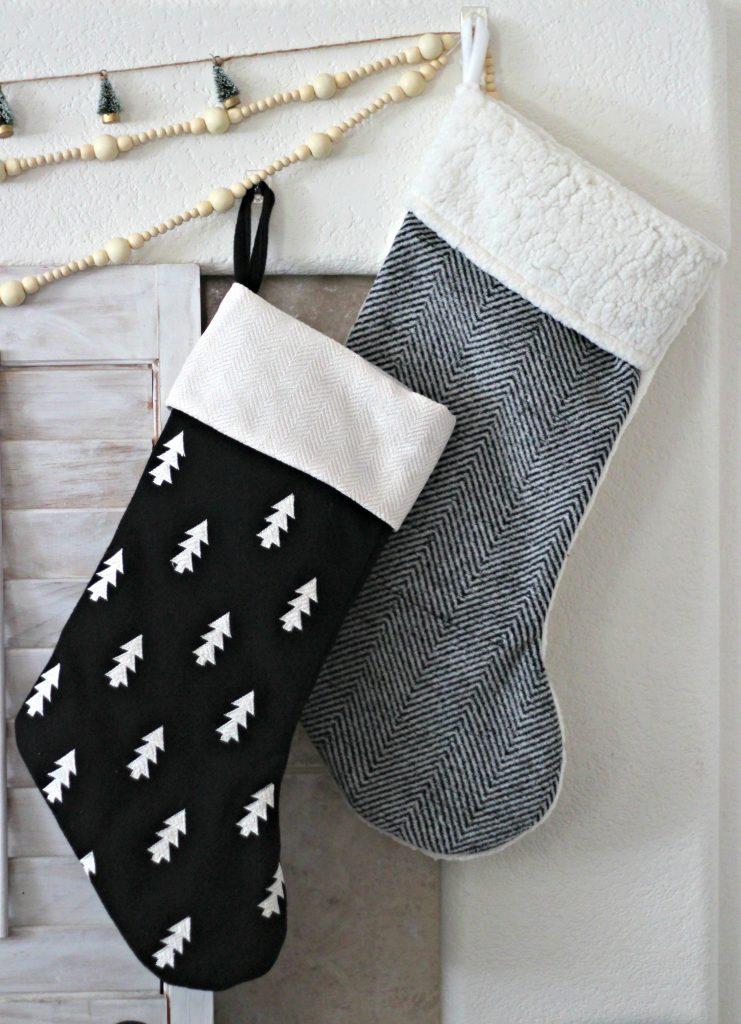 I didn't have to purchase anything in the hearth area but I haven't used these pieces together before, so they're like new to me.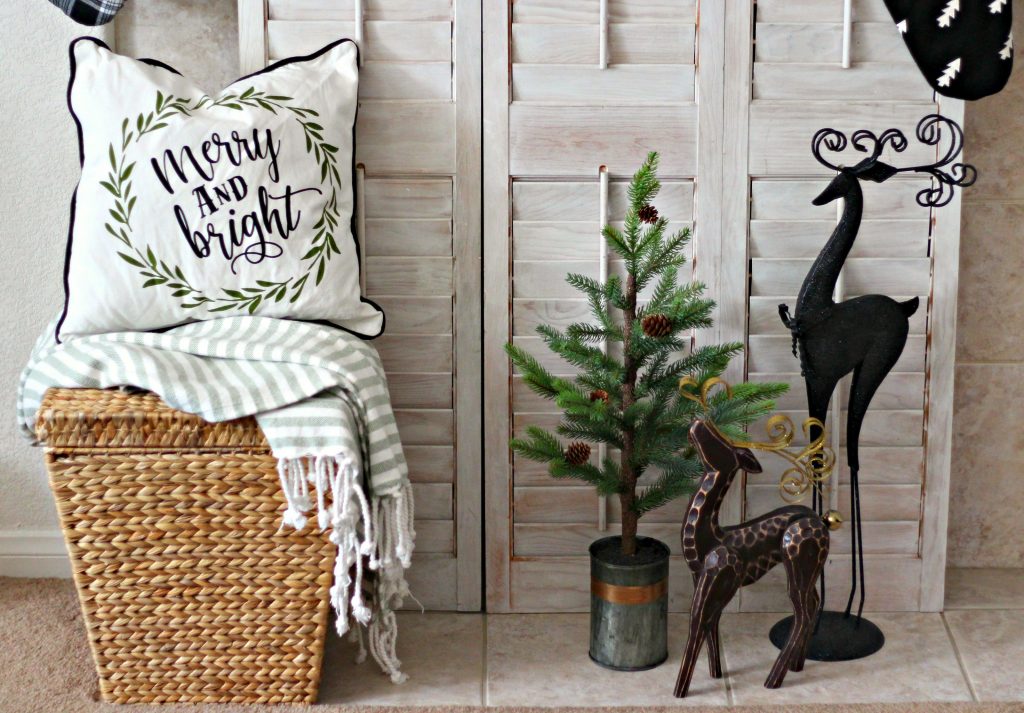 We really use our pillows and blankets so I keep them handy and ready to be used in this area.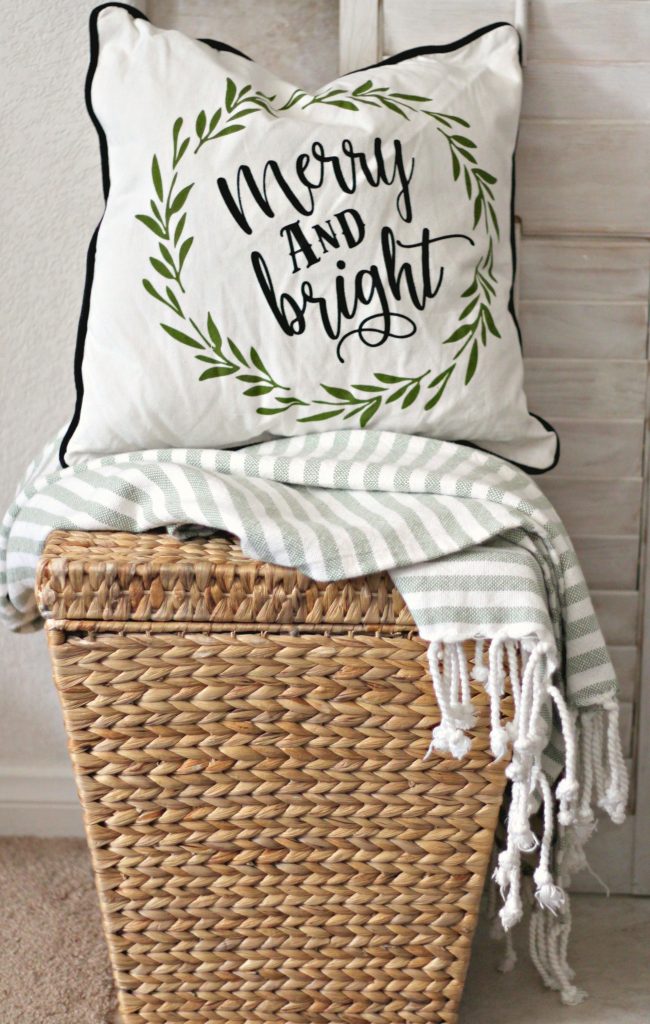 The tree and tall reindeer are from Hobby Lobby a couple years ago. The brown reindeer is so old that I don't remember where it's from. I love it's rustic look and I love this combination of glitter, metal and wood. Don't be afraid to mix and match your pieces. I just move things around until they look appealing to me.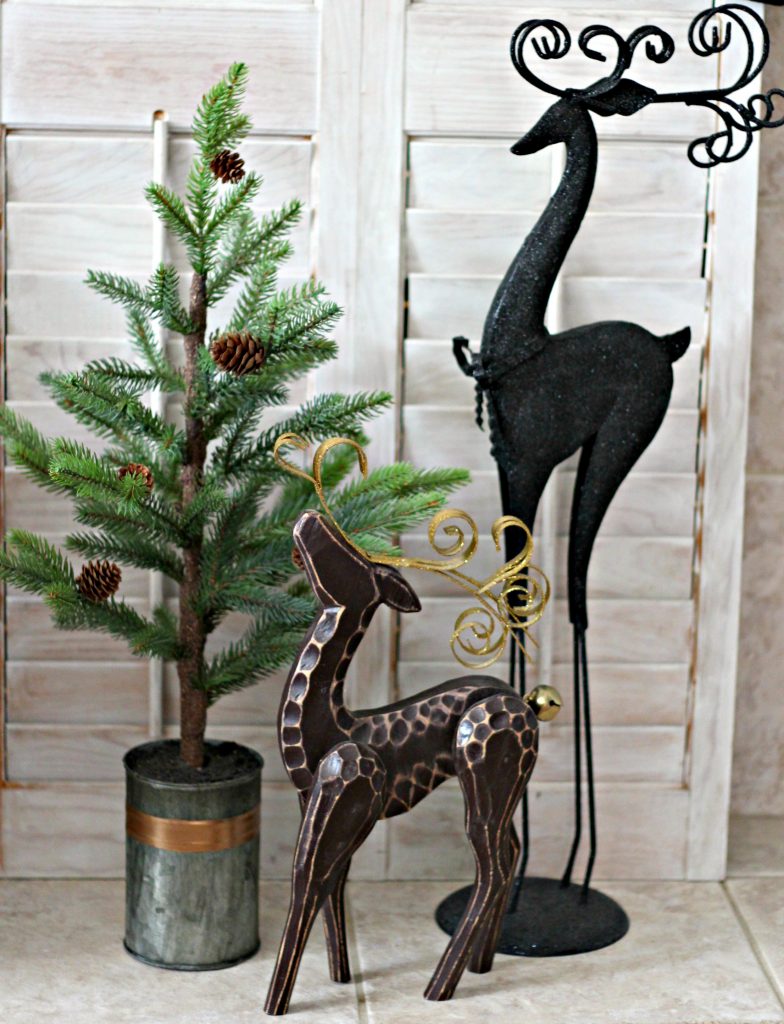 If you haven't created your Christmas mantel yet I hope this will be an inspiration to you. Happy Decorating!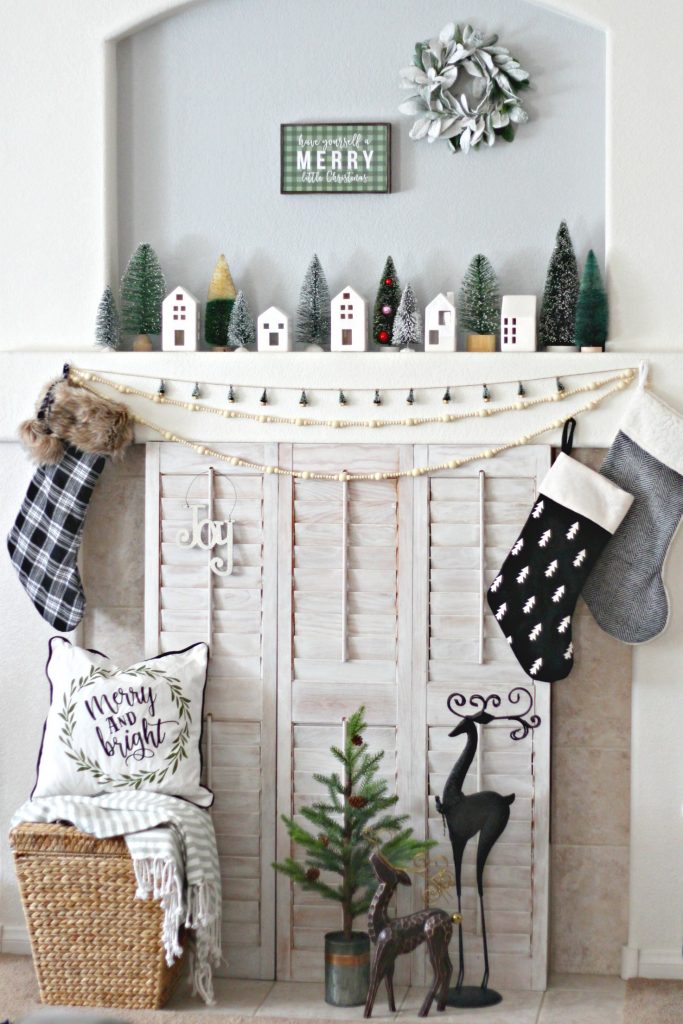 Pin it for later: Merry Little Christmas Mantel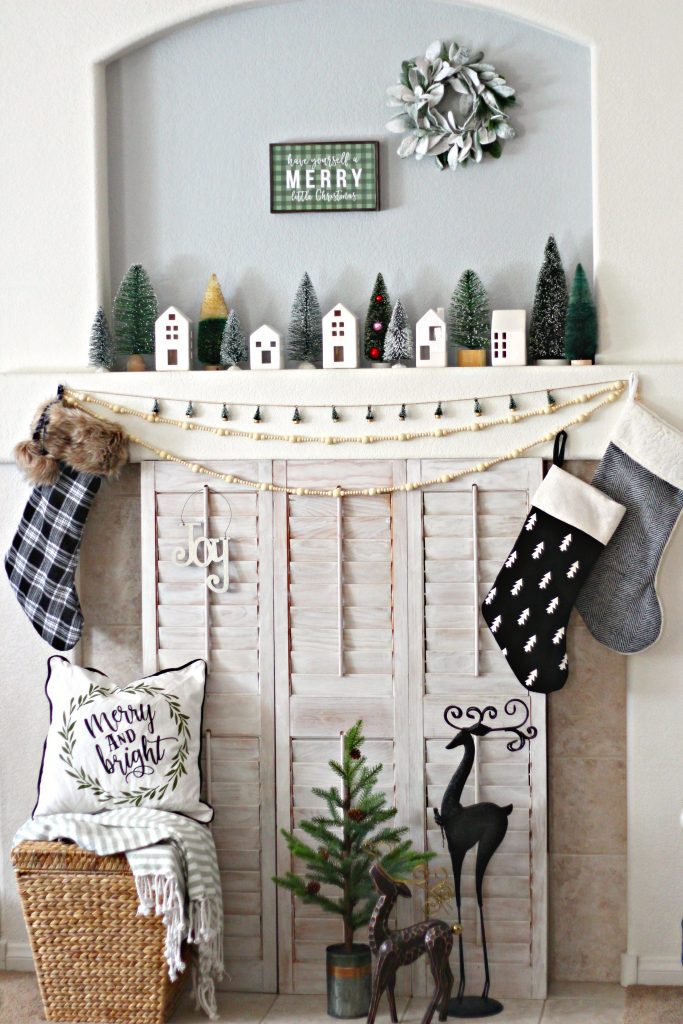 You might also like:
Merry Woodland Christmas Mantel
Traditional Red and Green Christmas Mantel
Comfort and Joy Christmas Mantel