Beautiful Comfort and Joy Christmas Mantel with metallic colors and easy diy projects.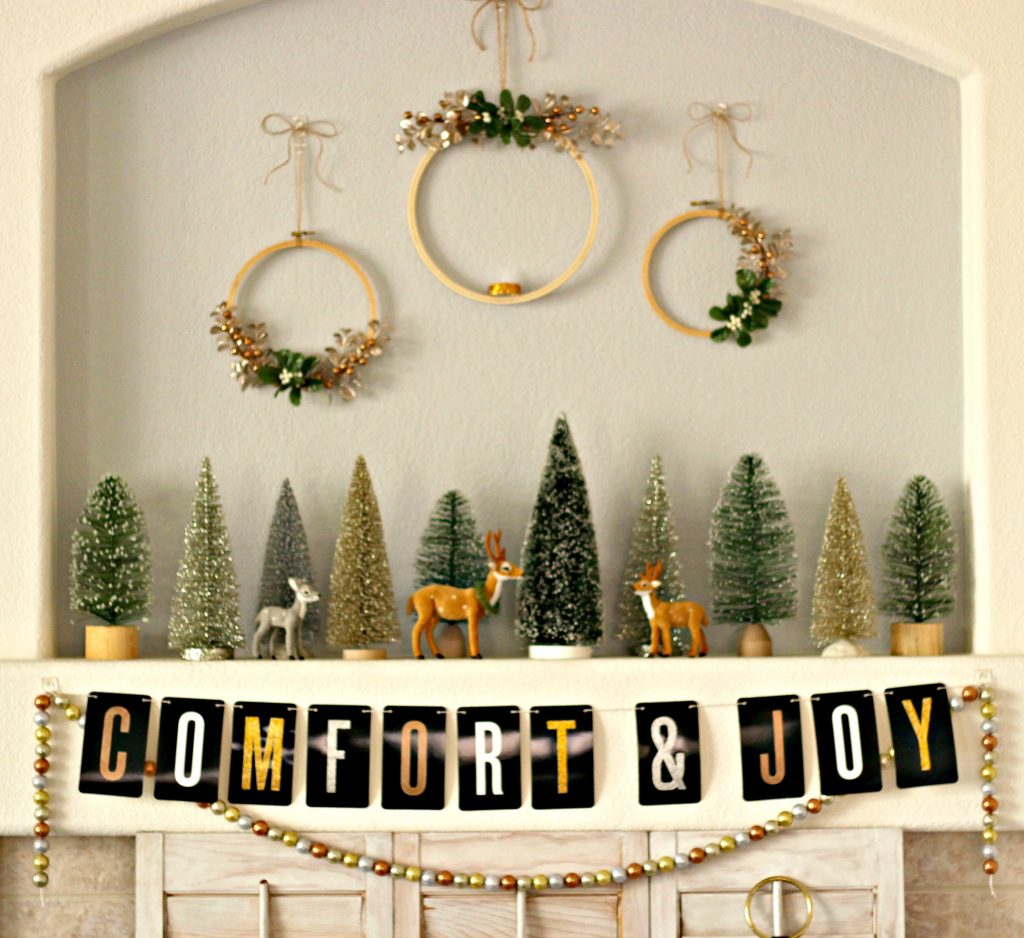 I change up my Christmas colors a little every year. It's actually pretty easy and inexpensive to do by evaluating what I have, painting some things I already have, and DIYing the rest. I get inspiration for my colors from different places: sometimes it's wrapping paper, colors I'm already using in my house, or something I've seen at a store. This year's inspiration came from these little glitter styrofoam balls. They were in a bag and are usually used as a vase filler but I decided to string them together and make a really inexpensive garland. I have so many left that they'll probably be making an appearance somewhere else. Aren't the colors so pretty?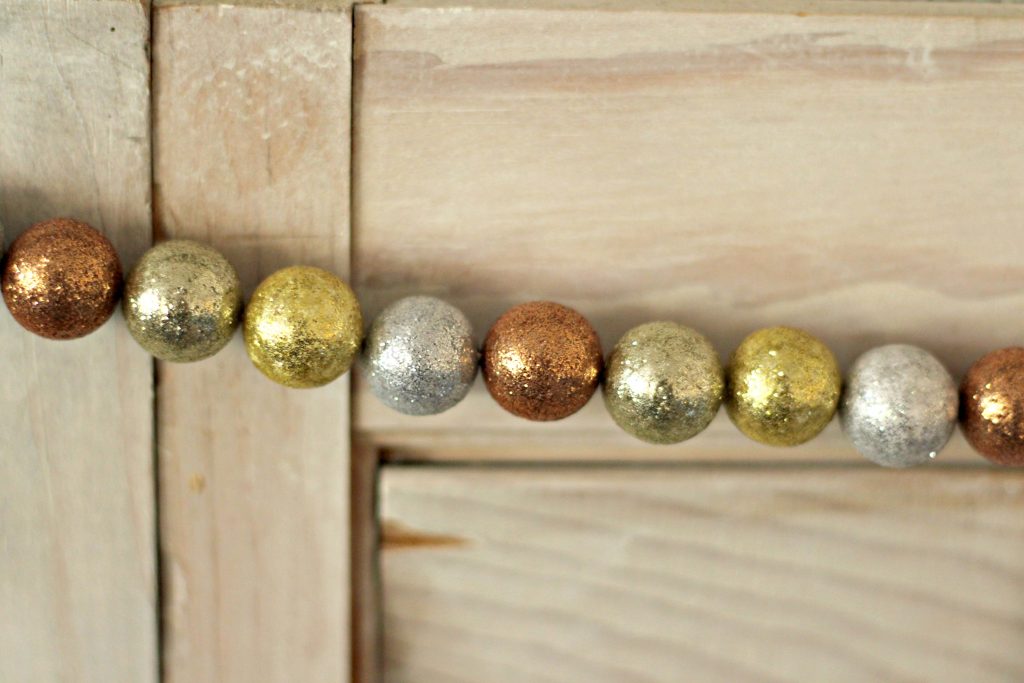 I love how these hoop wreaths turned out. The center one was a fast 15 minute craft project I shared a few weeks ago. I liked it so much that I decided to make 2 more and use them in my mantel decorating. Each one only costs about $3 to make so you can fill up the whole space for under $10.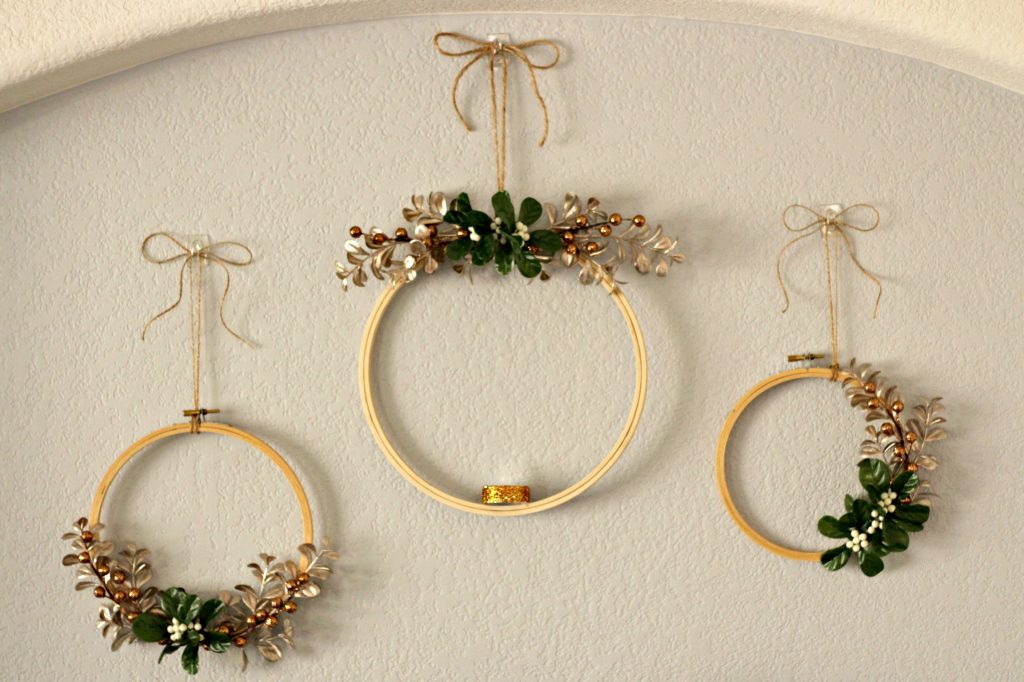 Check out how to make this Hoop Wreath then make just a few changes to make the other 2. You can complete all 3 of them in about 30 minutes. I added a candle to the largest one. It looks really pretty lit up at night.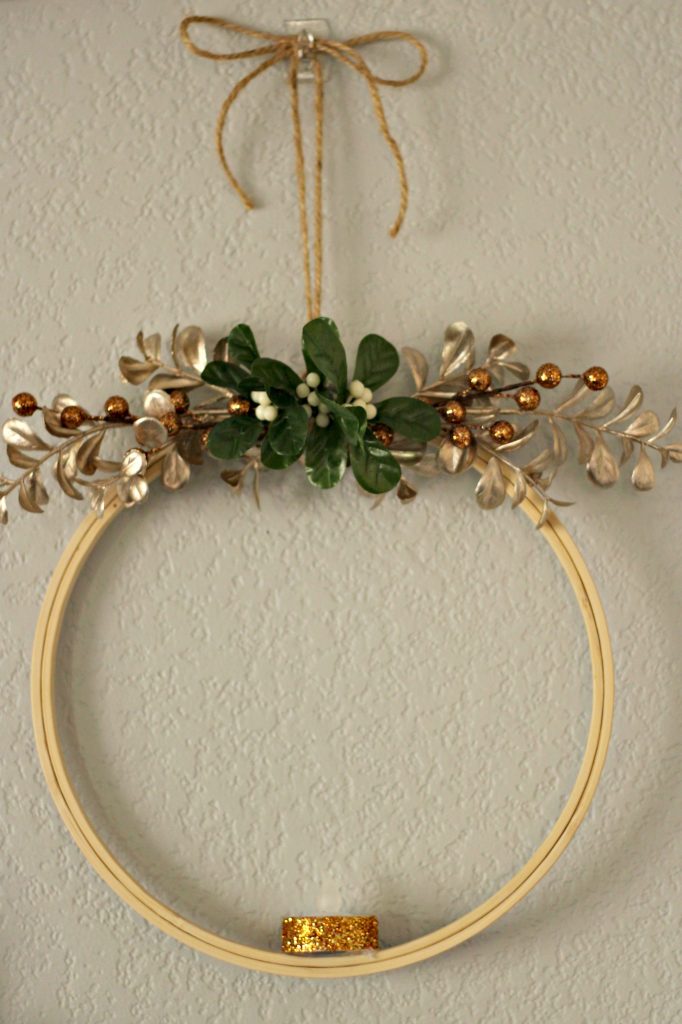 I added a little greenery to the metallic colored foliage to give it more life. I love these colors but they can tend to feel a little cold.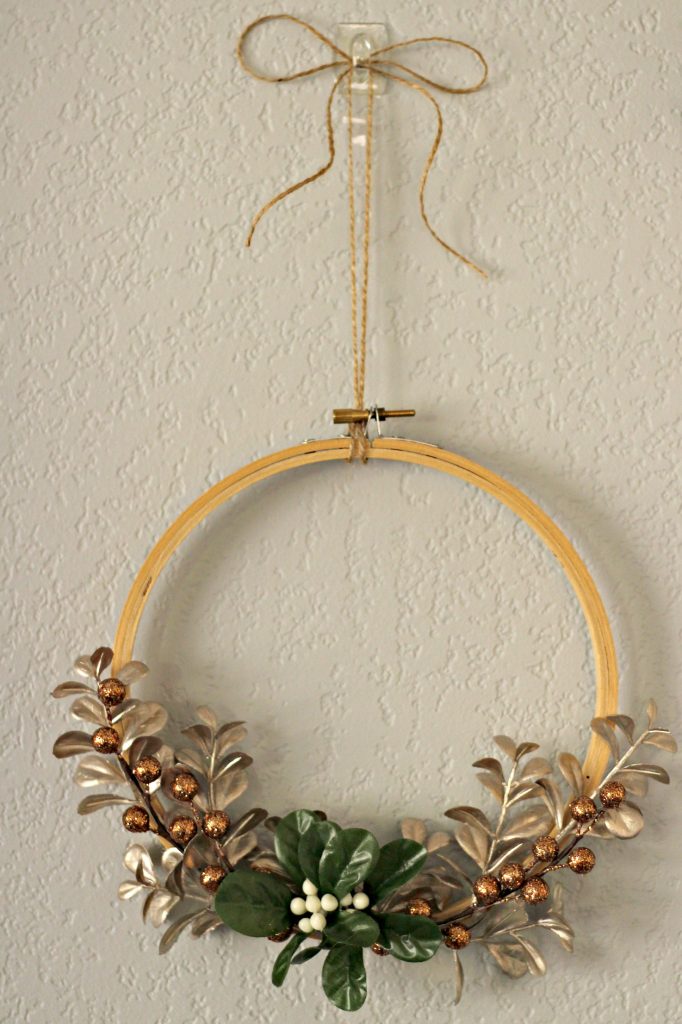 This little one might be my favorite. You can add a candle to every hoop if you like. I might still add them.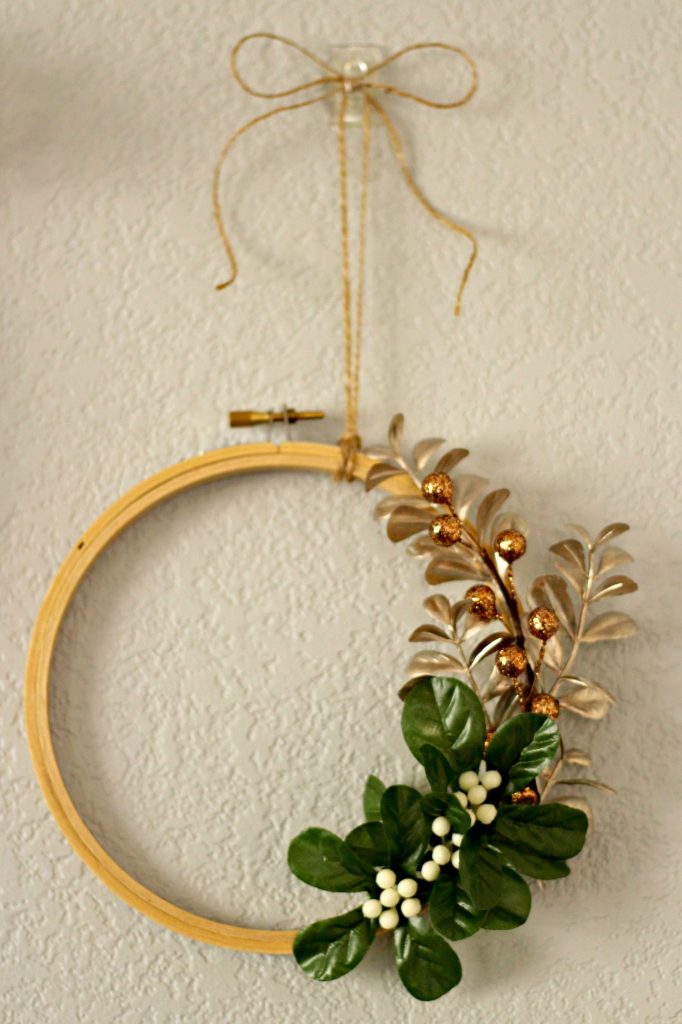 Since I have quite a collection of glittery bottle brush trees I thought I would keep it simple and create a little forest on the mantel. I used the metallic colors but also added some green ones.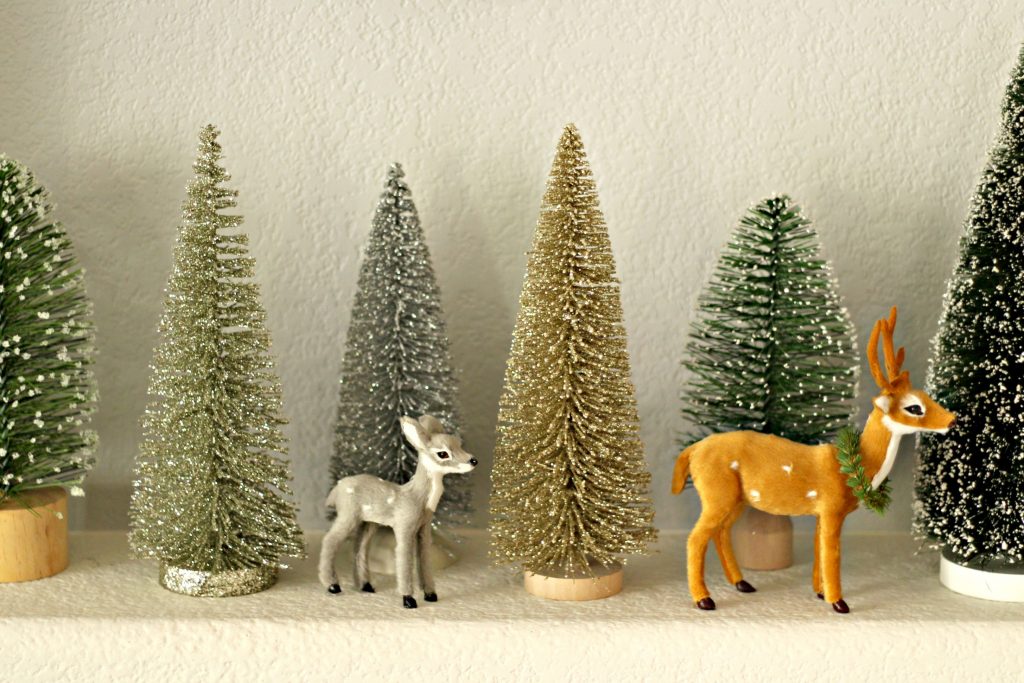 I've had these little flocked deer for a few years and think they look perfect in this little forest.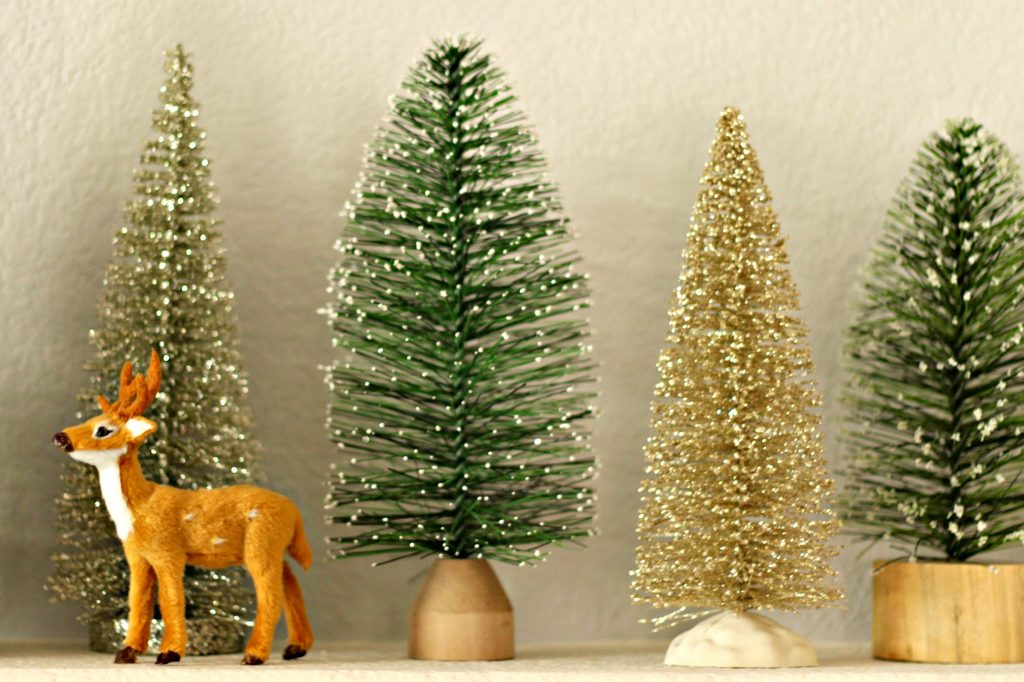 I made an easy banner using letters I already had. I didn't want them just black and white so I used a metallic sharpie and glitter glue to add color and interest to the letters. I tried to mimic the colors in the ball garland. I love using letters as a banner to spell out a thought or greeting. I'm sure you'll see more around my house this holiday season.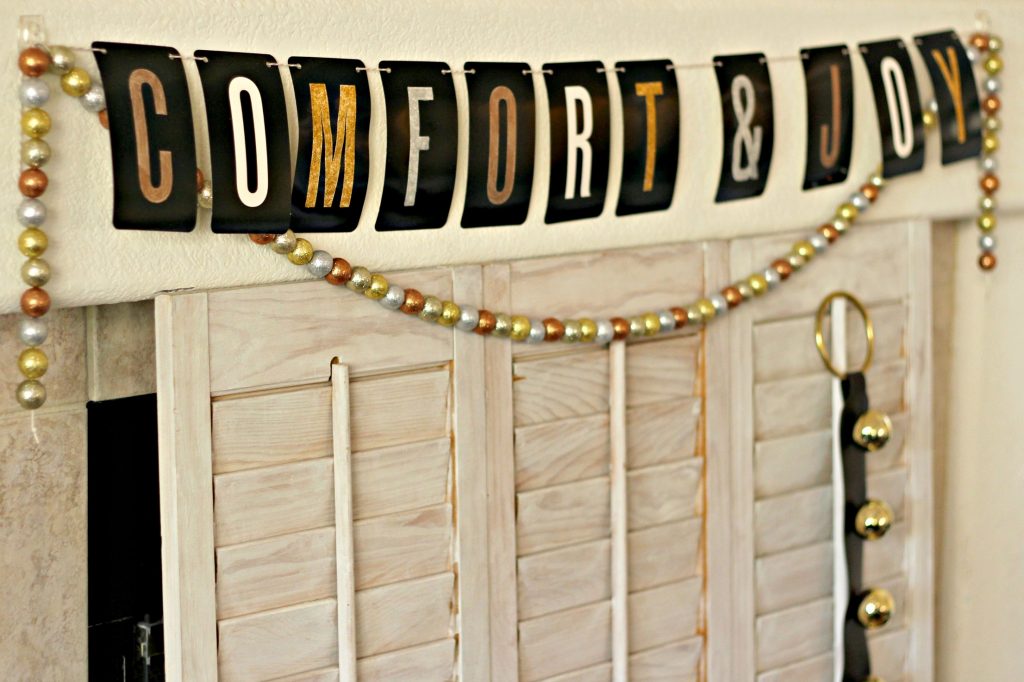 If I were to do it again I would probably use metallic sharpies on all of them. I like the look a little better than the glitter glue. If you use the glitter glue I would recommend you letting it dry over night.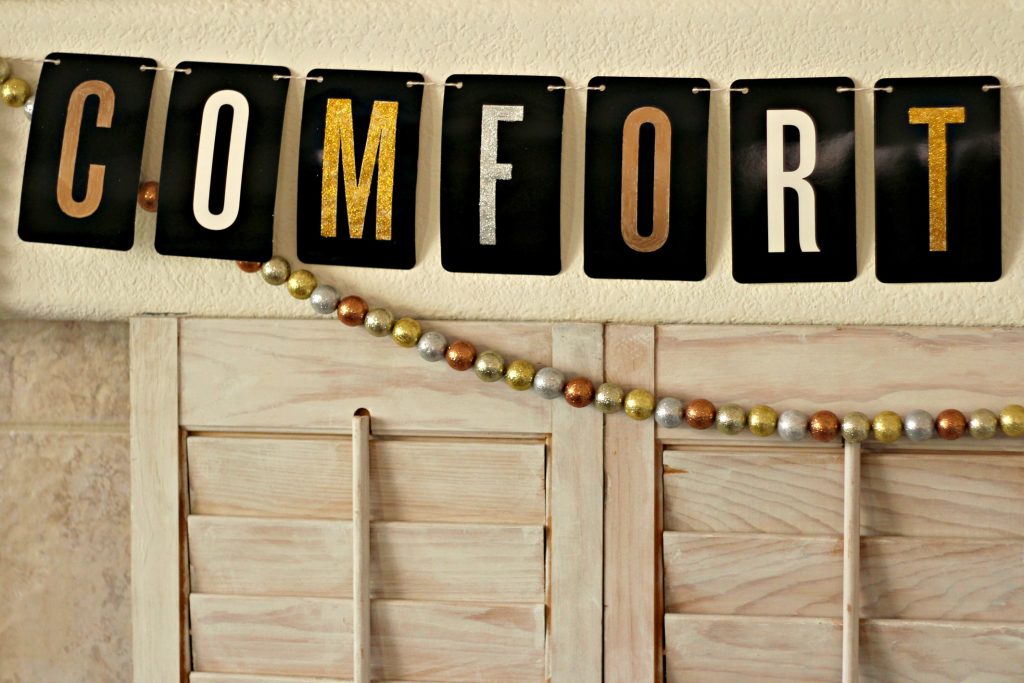 I've had these bells for several years, like over 15. I must really like them because I'm pretty sure I find a place to display them every year.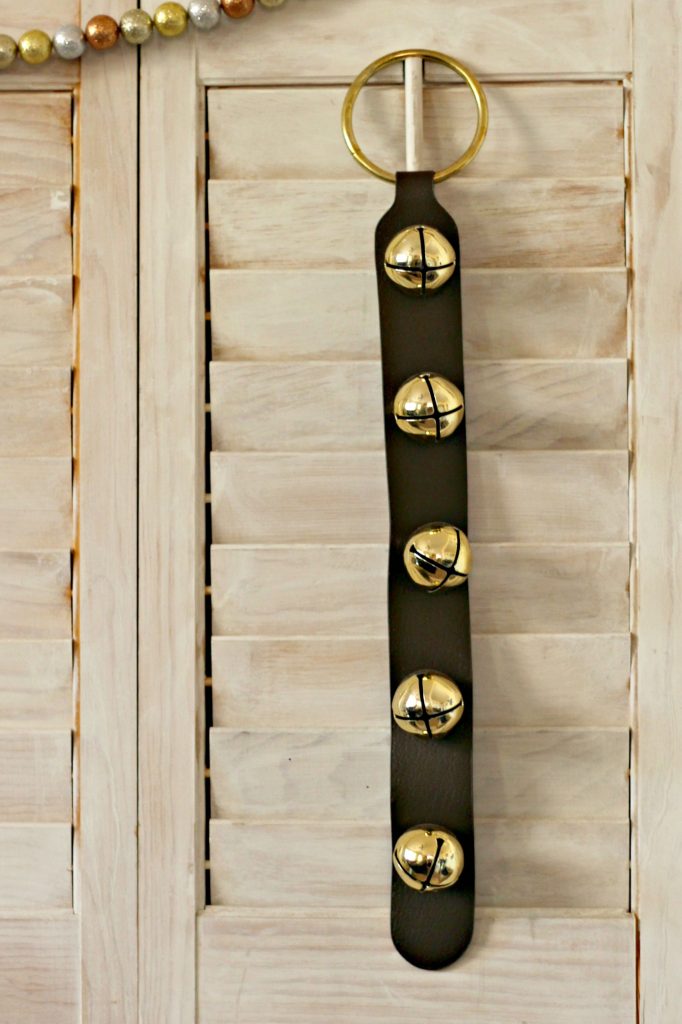 I've been asked by several people how I store all of my Christmas decor if I change my colors every year. My decorating is pretty simple and I don't really overdo it so there isn't a ton to store. I consider myself a semi-minimalist but I love adding little touches everywhere, like this little tree in the lantern. And how cute is that little gold polka dot pillow?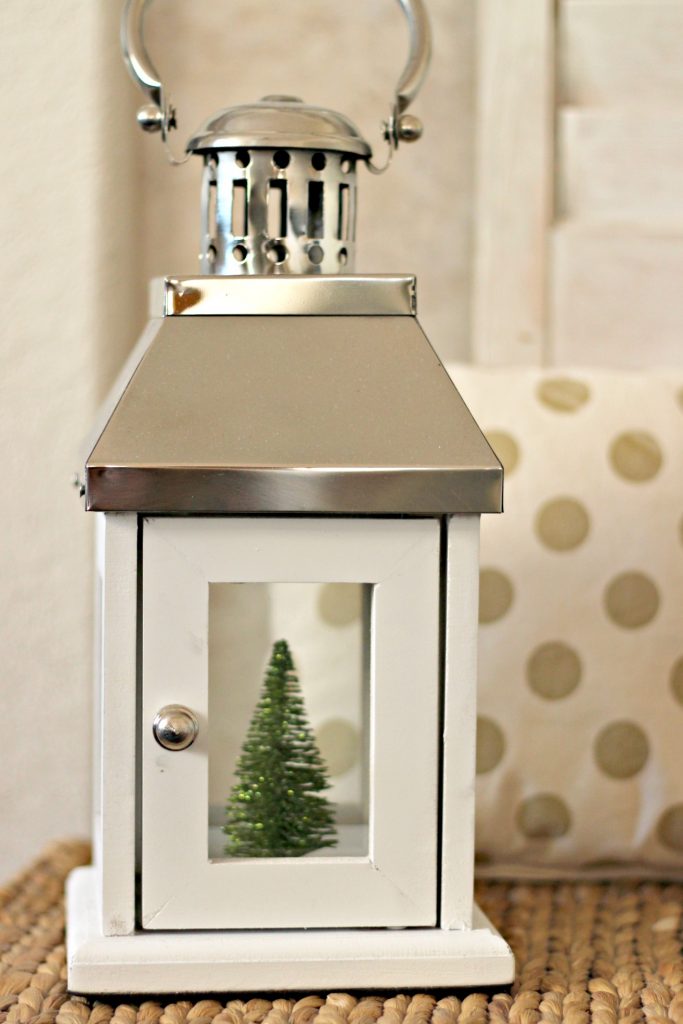 I used paint to add a little color band around the can. It was painted red right before this. You could also use washi tape, but really I don't mind painting over things if I need to change the color. Also, I love how real this pine looks.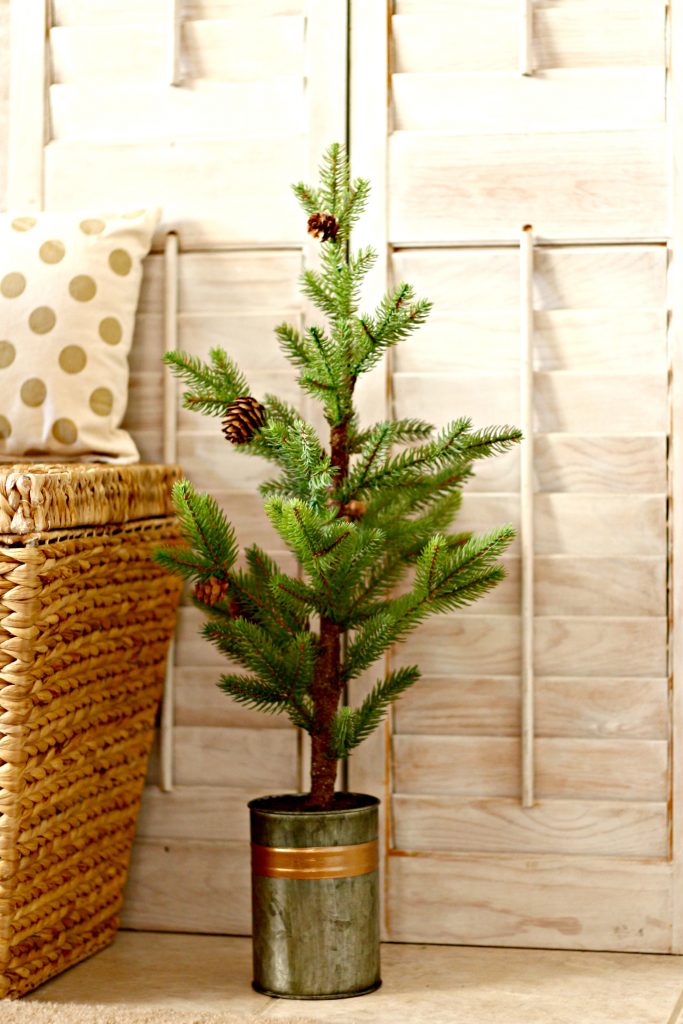 That's it for my mantel. It's pretty simple and reflects how I've decorated the rest of my house this year. These colors are very relaxing and calming to me and with how busy this season can get I appreciate feeling relaxed when I'm in my own home.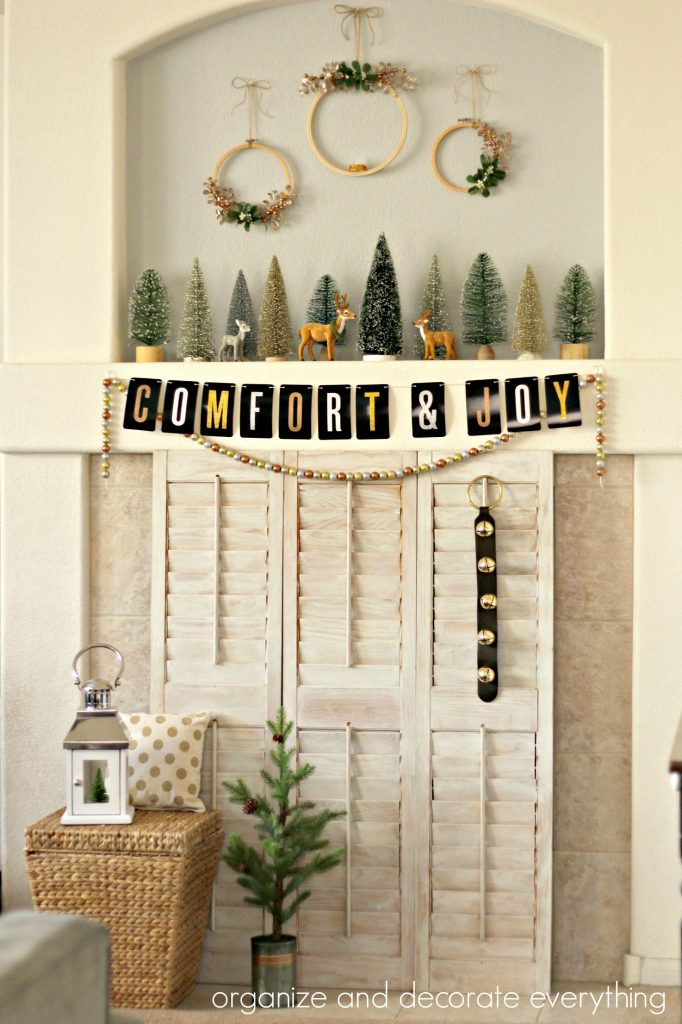 Do you change your Christmas colors or use the same colors every year?