The Winter Candle Hoop Wreath is so pretty and takes less than 15 minutes to make.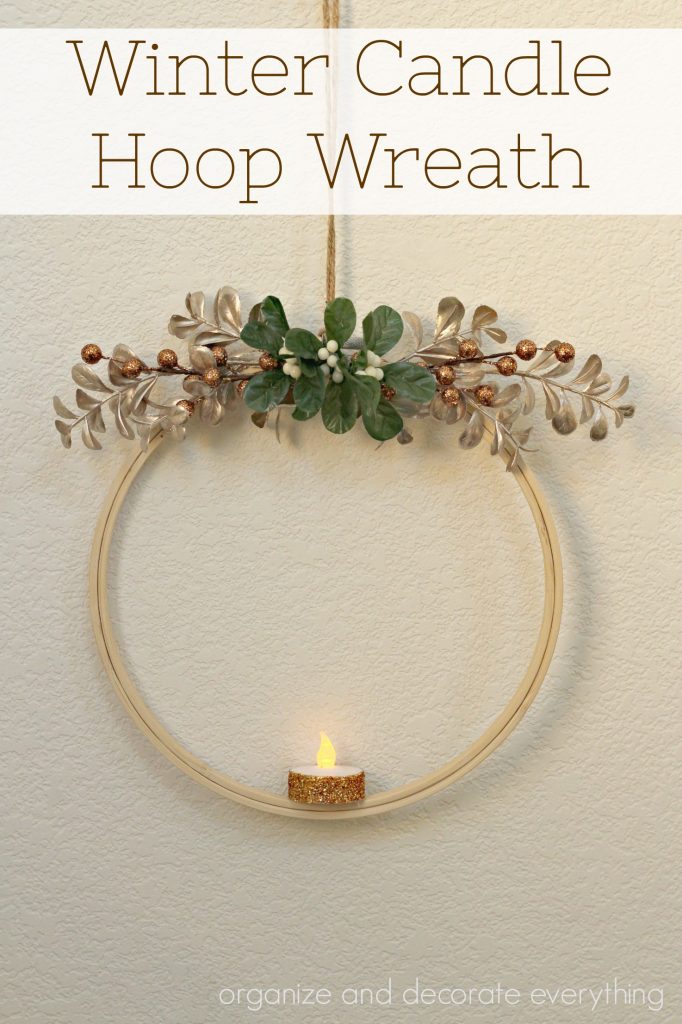 Do you love quick crafts as much as I do? How about a pretty wreath with just a few supplies that takes less than 15 minutes to make? A total of 40 bloggers will be sharing quick and easy holiday crafts in under 15 minutes during this Holiday Craft Lightning series.
Here's the supplies needed for this hoop wreath:
hoop wreath
Winter or Christmas foliage
berry spray
twine
small flowers or mistletoe
battery operated tea light candle
glitter
mod podge
Start by adding glitter to the battery operated tea light. Apply mod podge around the outside of the tea light using a small paint brush. Sprinkle glitter on the wet mod podge then shake off the excess.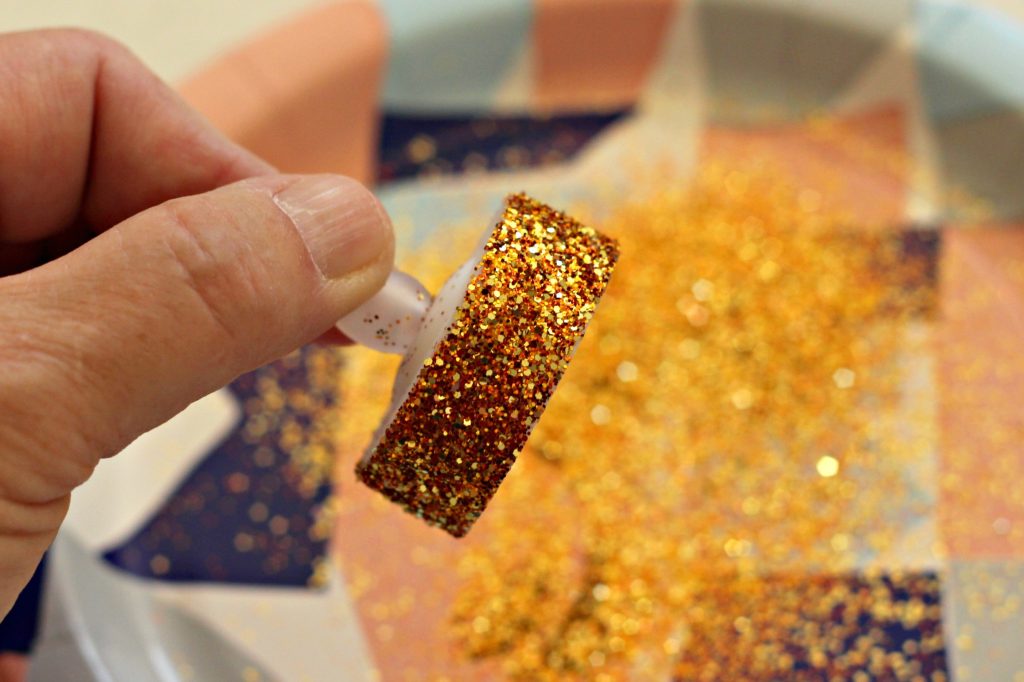 Sometimes the glitter likes to stick to other places. You can use a q-tip to remove glitter from the areas you don't want it. Set the tea light aside to dry while you finish the rest of the wreath.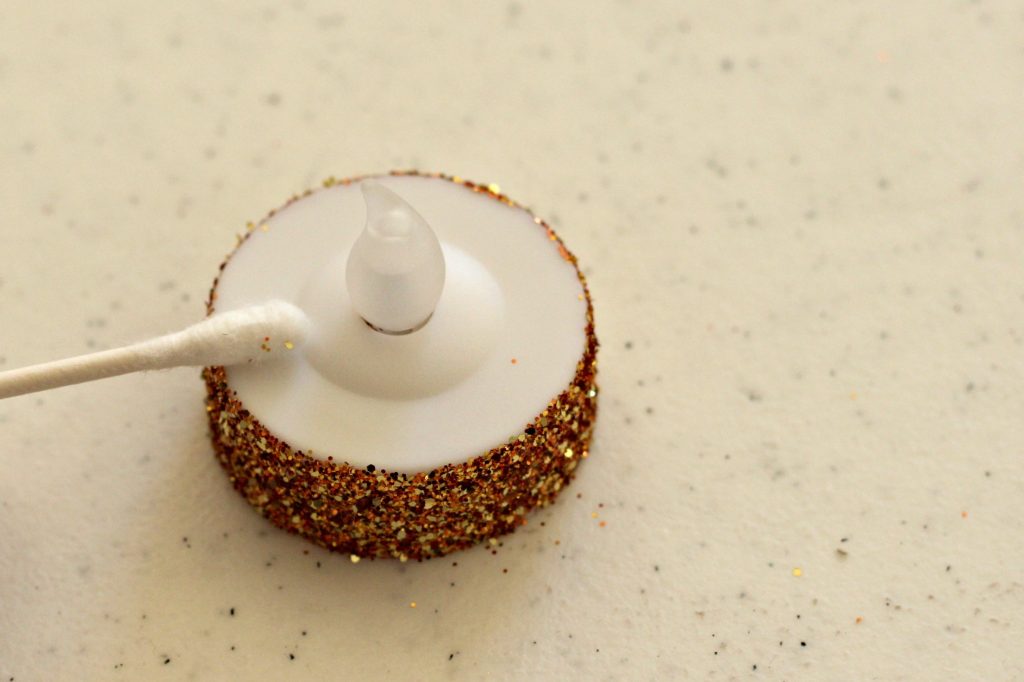 Add twine to the hoop to hang the wreath from once finished. You can also use ribbon if you prefer. I cut off a large amount so I could adjust it once I decided where to hang it.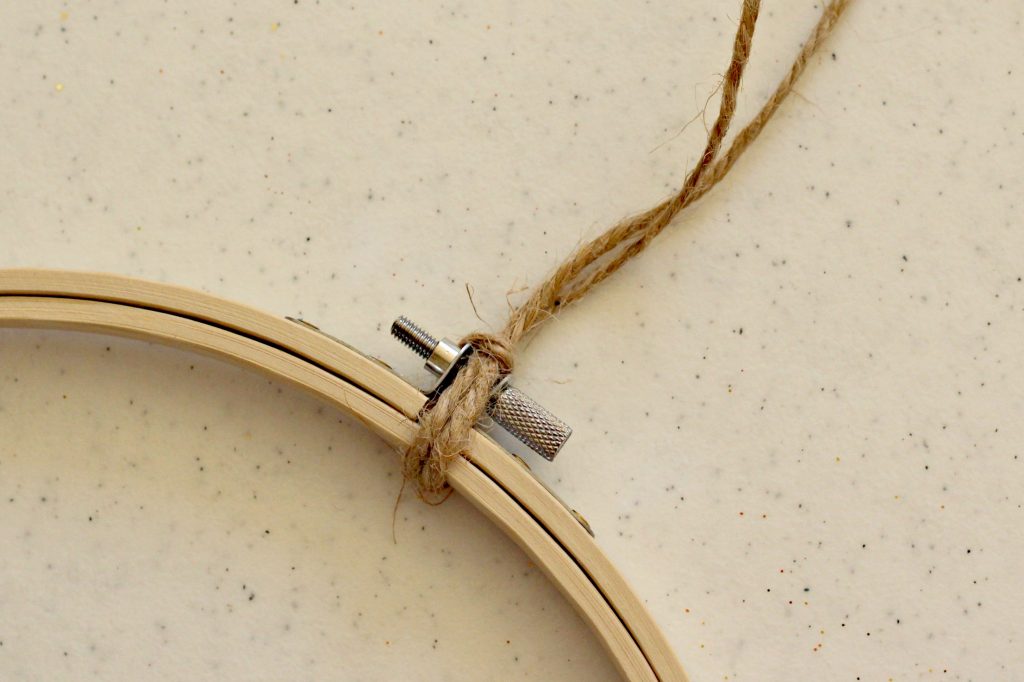 You can choose the colors you will be decorating with for Christmas or Winter. I will be decorating with gold, silver, bronze, brown and a little green this year. Do you change your colors every year? I've found that it's more common than it used to be. I love changing it a little every year. I save money by painting or making most of the decorations myself.
Cut the foliage and berries with wire cutters to the length you like. Hot glue the pieces in place as shown.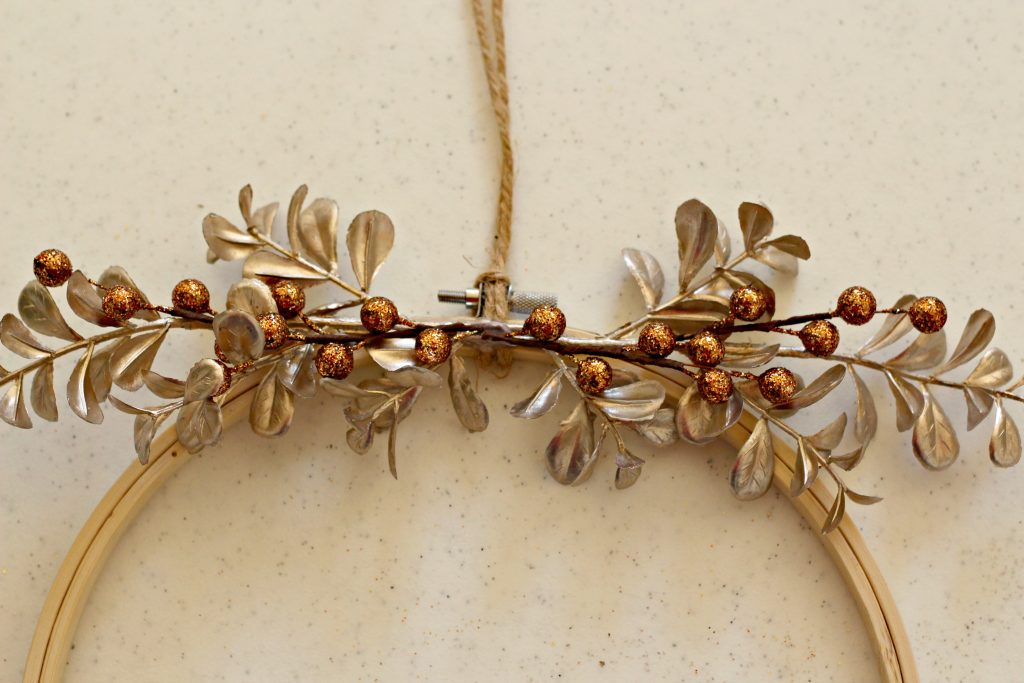 Add the mistletoe, berries, or even bells to the center of the foliage. It hides the ends and makes a pretty center.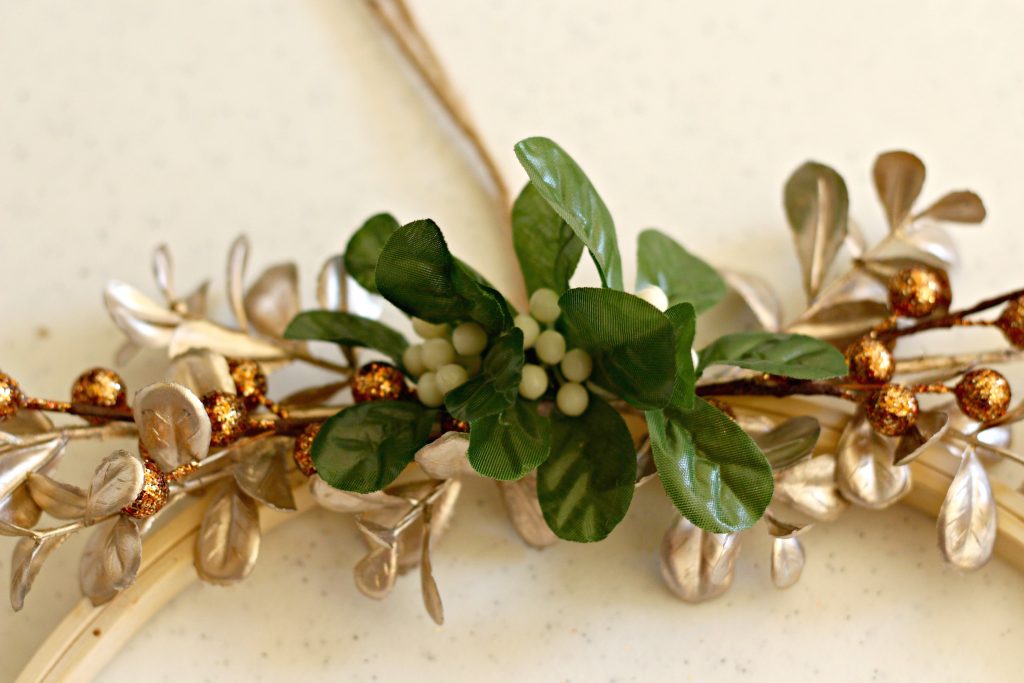 Hot glue the tea light to the bottom center of the hoop. Make sure you can still turn the light on and off.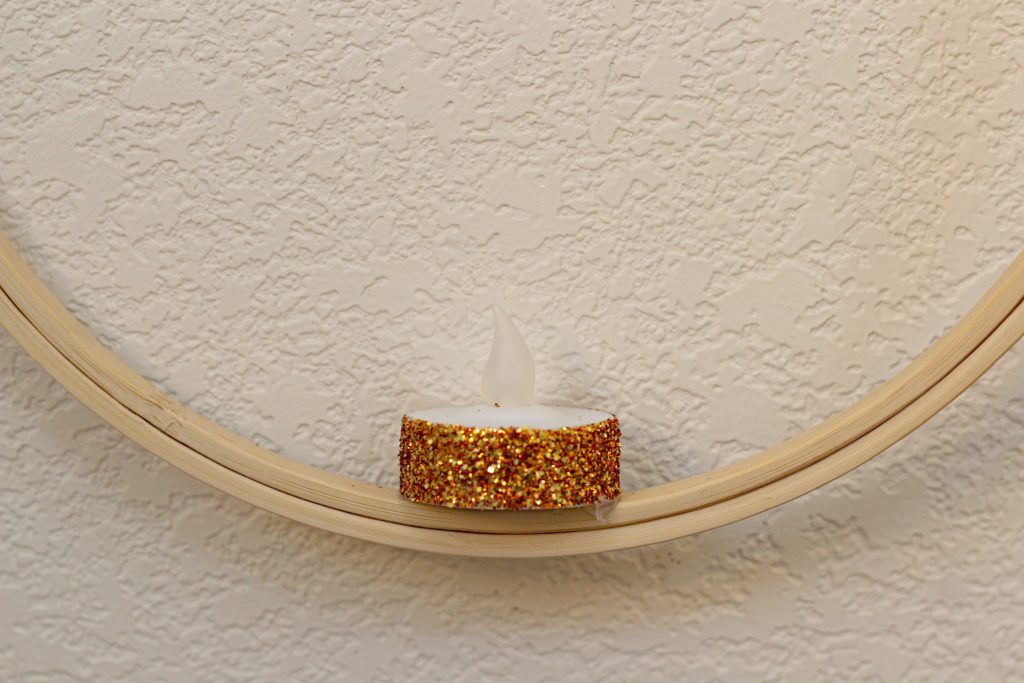 Tie the twine or ribbon to the length you need then cut off the excess. It's very easy to customize the hoop wreath to your decor and color scheme. It's also super inexpensive and easy to make. I'm going to make a couple more and group them together for pretty Christmas decor.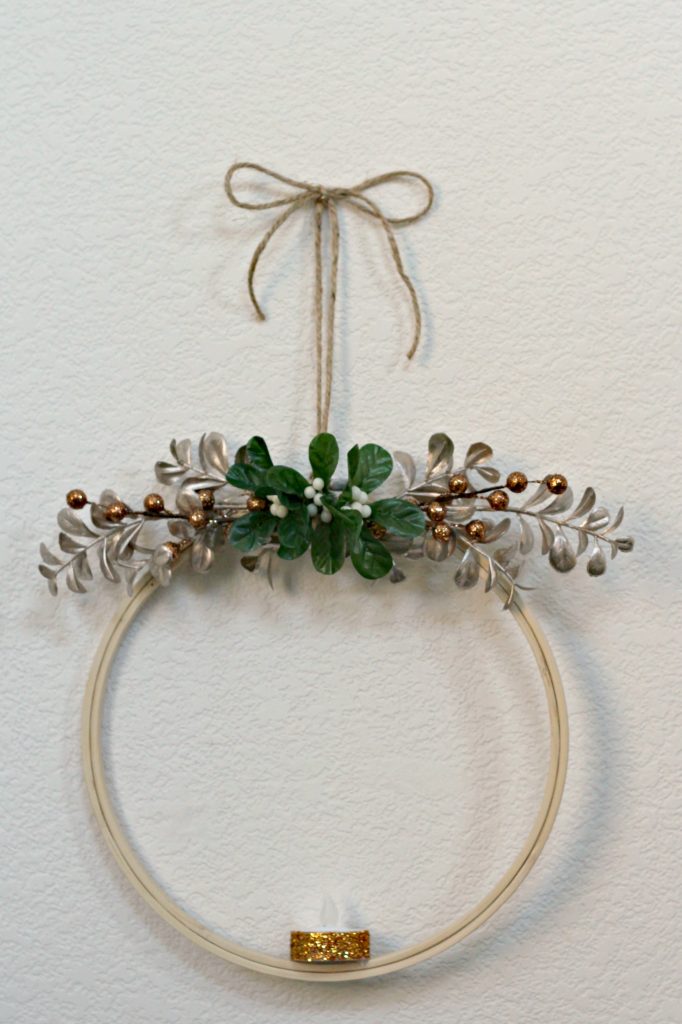 I hope you enjoyed this quick craft! Now click on the Craft Lightning button to be taken to more 15 minute Holiday crafts all week long.