Small on space? Check out these 12 Creative DIY Space Saving Christmas Trees.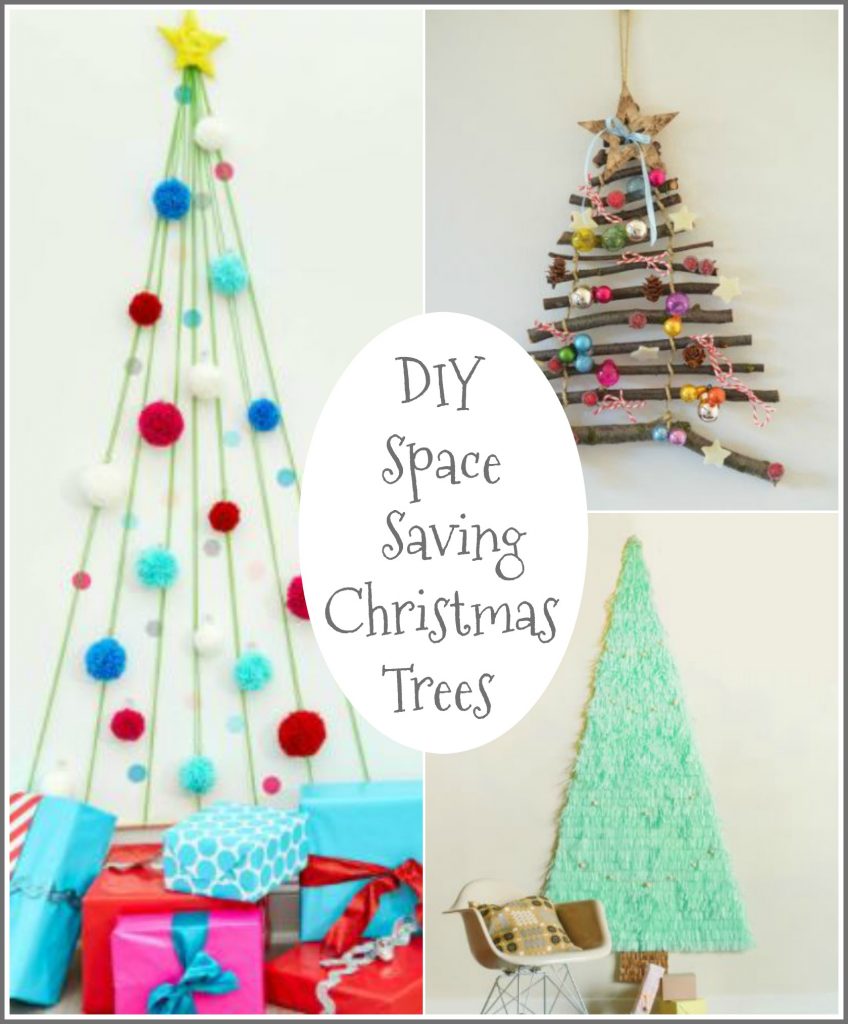 We moved from a large 3000 square ft house to a house about half the size with much smaller rooms. When I moved I got rid of 2 large Christmas trees and kept 2 very narrow trees. Even with keeping our space saving trees I still struggle with where to place the larger of the 2 every year. I don't think I will ever get rid of that tree but I like having these alternatives to a traditional tree.
There have been a couple of times over the last few years that having a space saving wall tree didn't sound like a bad idea. We've had a couple of years where we were gone much of the holiday season and even finding the time to decorate was hard. These trees would also be a great idea for college students, someone who travels a lot, small space living, and even if you want multiple trees in other areas of your home. We usually have the smaller tree on our stairs landing and I'm thinking one of these trees might be fun to try in that space. Use these trees for ideas then create your own special Christmas tree.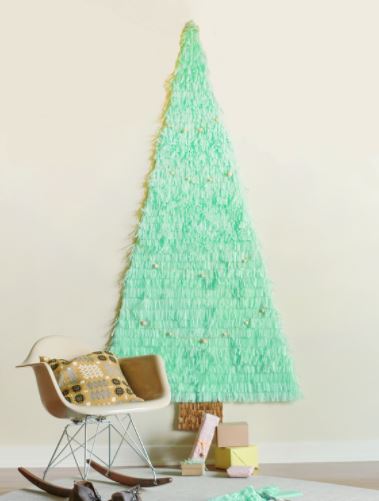 Fringe Tree by Curbly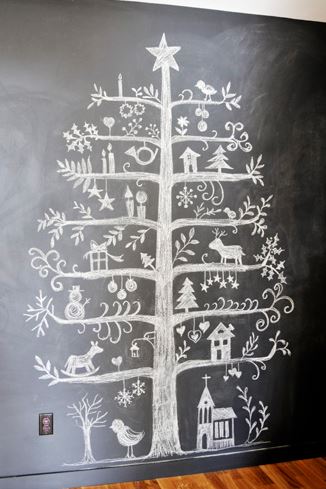 Chalkboard Tree by A Legg Up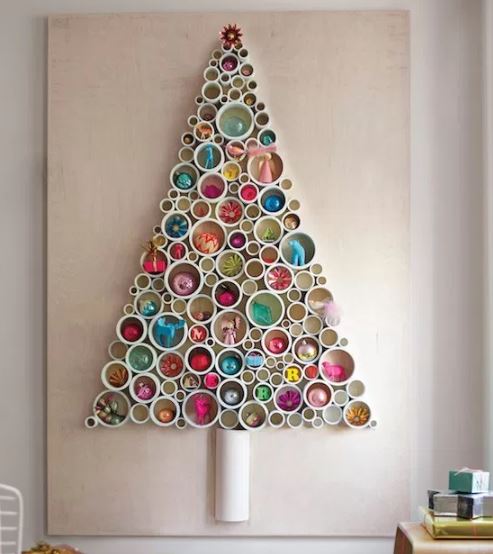 PVC Pipe Tree by Makezine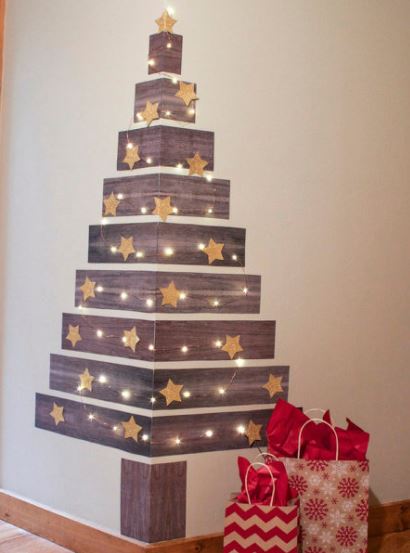 Faux Plank Tree by Paper Riot Co.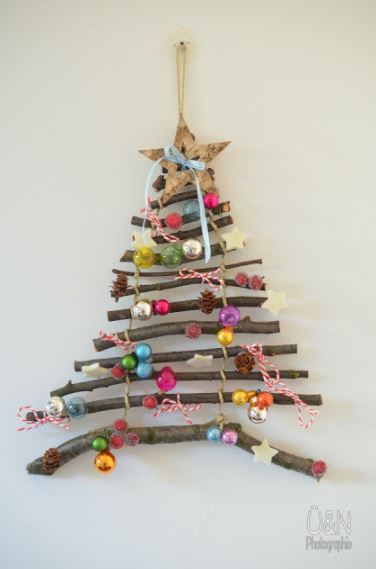 Twig Tree by U & N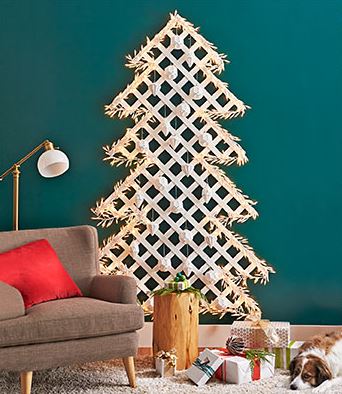 Lattice Tree by Lowe's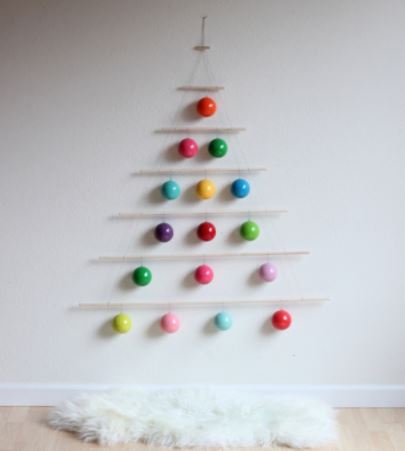 Wood Dowel Tree by Jenny Batt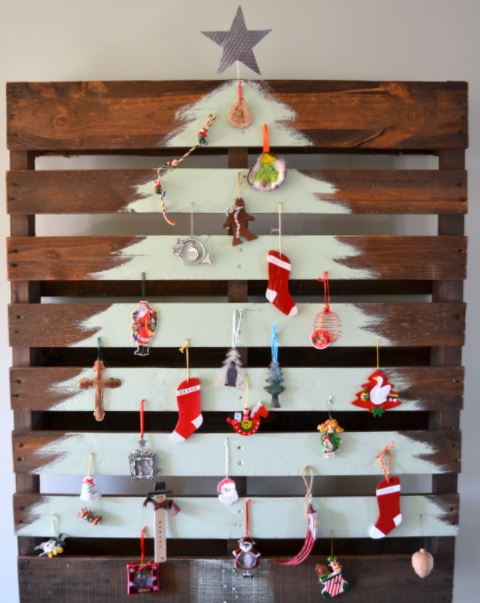 Pallet Tree by Affirmaison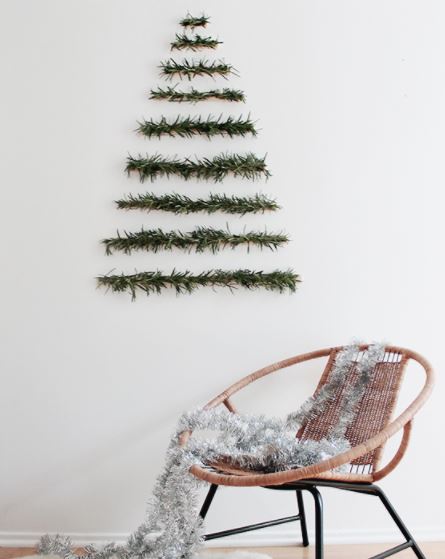 Minimalist Tree by Almost Makes Perfect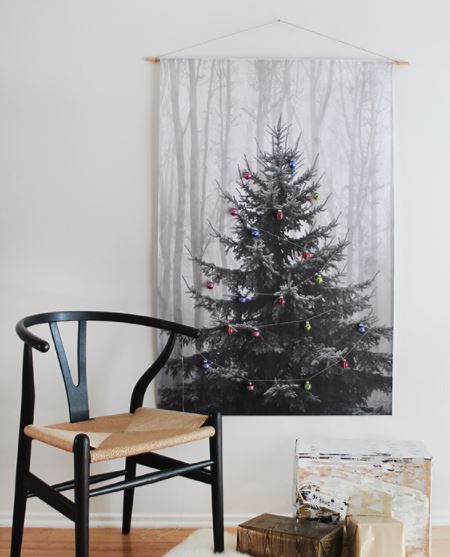 Photo Tree by Almost Makes Perfect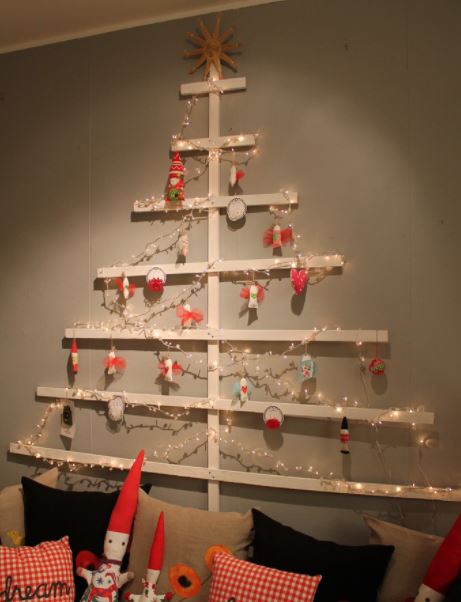 Wood Tree by Syko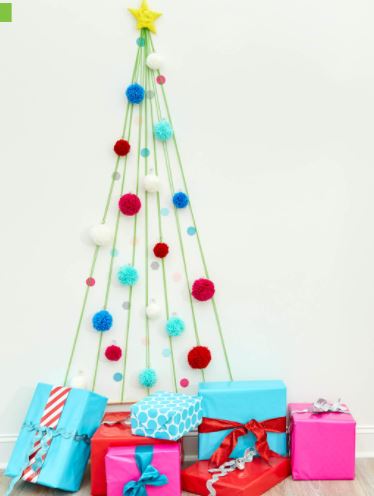 Yarn and Pom Pom Tree by Red Heart
Okay, the more I look at all of these great Christmas tree ideas the more I love them. I think I'll try a smaller version of the chalkboard tree this year and maybe the photo tree or yarn and pom pom tree on my stairs. What do you think? Would you try any of these? Which is your favorite?