Classic and simple Traditional Red and Green Christmas Mantel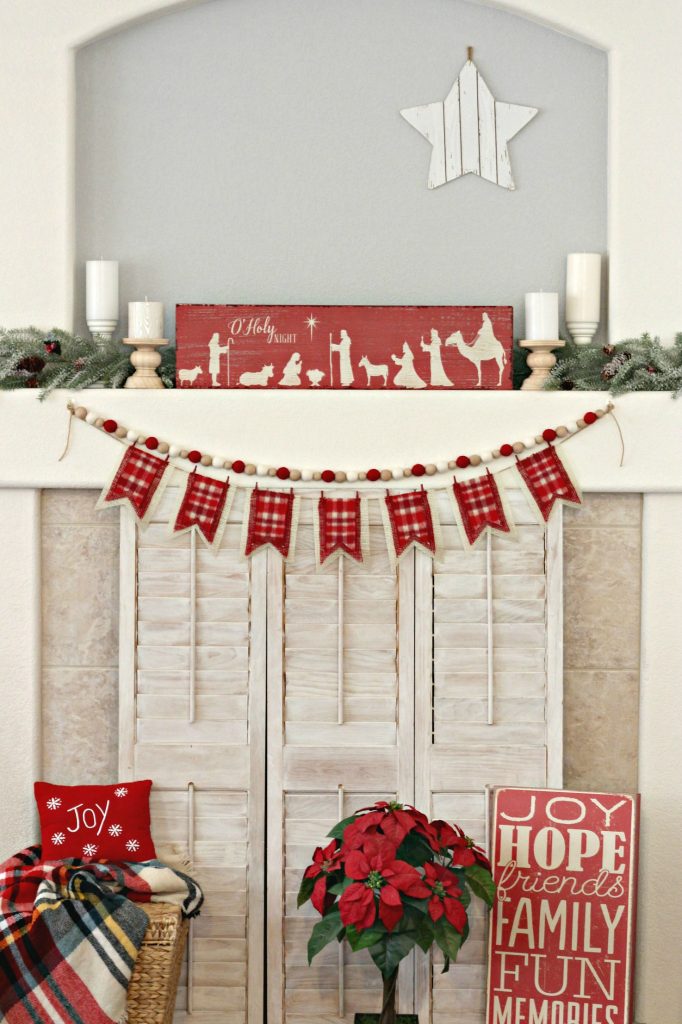 I enjoy changing how I decorate for Christmas every year from the style to the colors I use. This year, for many reasons, I decided to go with traditional red and green with white and wood added. I had originally thought of decorating with different colors but decided you can never go wrong with red and green. I haven't decorated with red for a couple years and that pop of bright color has made me really happy this holiday season.
I found this sigh a few years ago and knew that's what I wanted to base my mantel decorating around this year. I had actually seen something like this years before and was going to make one, but then I found this on sale and couldn't pass it up. I might still make some in the future. I think it would make a great Christmas gift.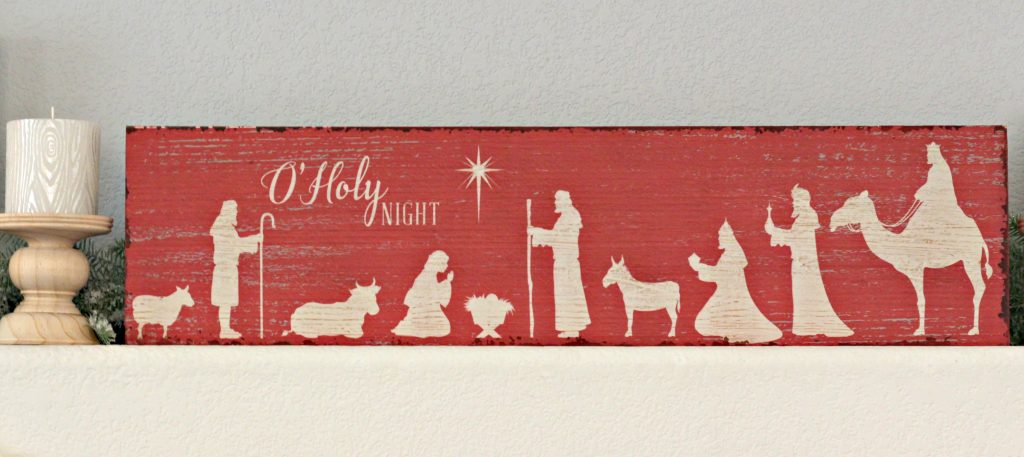 Sometimes I don't finish something and I like it better. For instance this wood candle holder should have been stained or painted. I stuck it on the mantel for placement and then decided it looked great the way it was. That saved me a bit of time and I'm not complaining.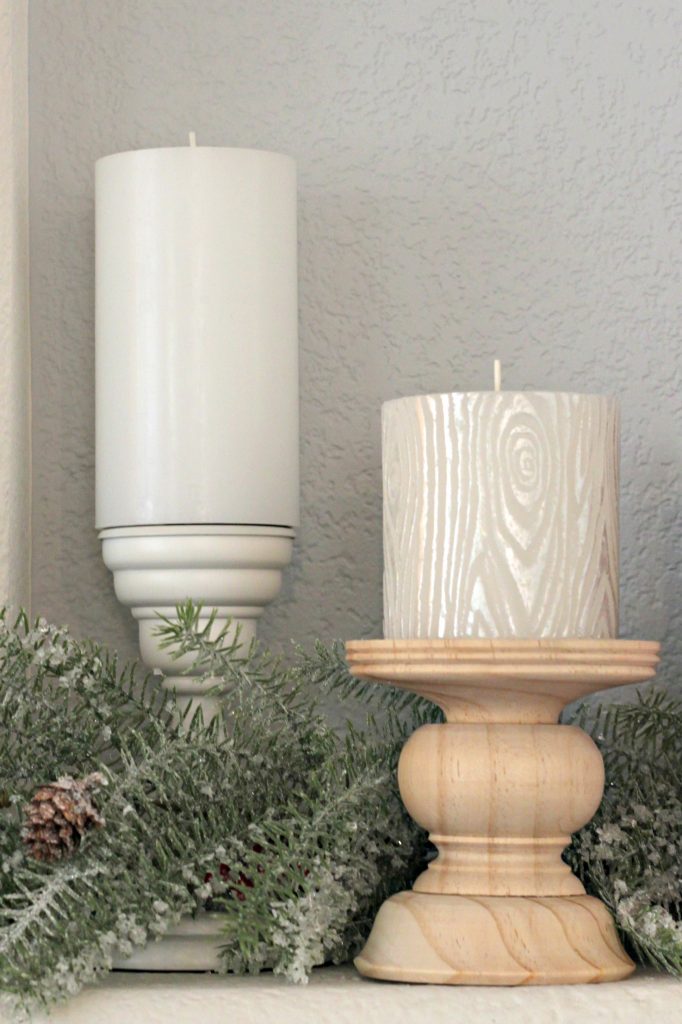 The garland is the only new thing I bought this year. It was soon after my surgery so I found it on line at Hobby Lobby and sent hubby to the store for it. Best purchase for 50% off. I love the bit of flocking, red berries, and little pine cones. Plus it's the perfect length for my mantel.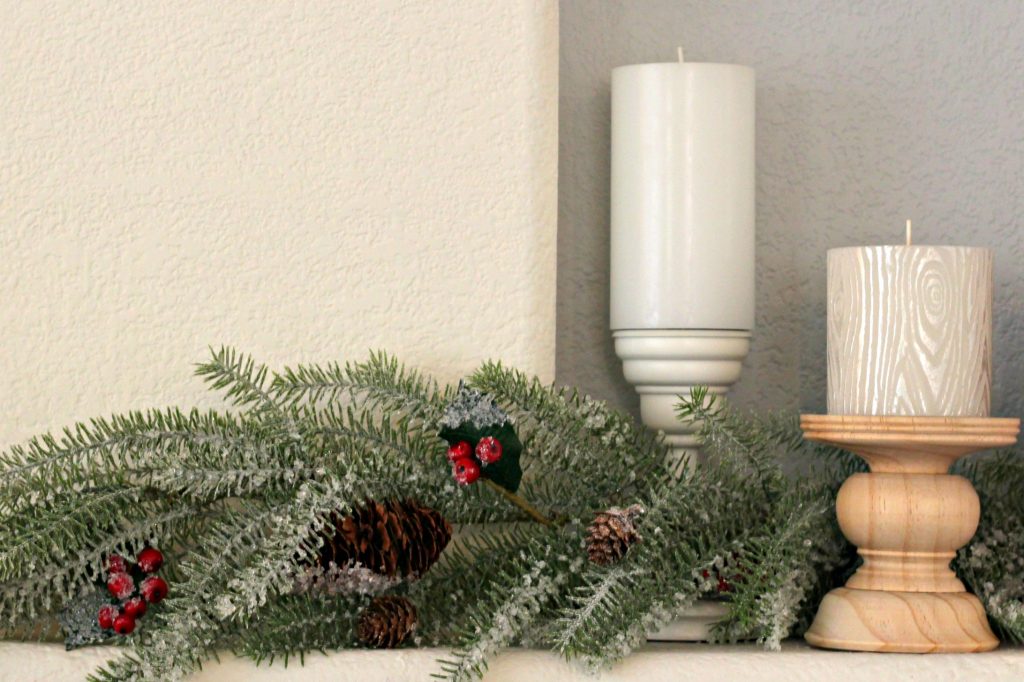 I had a little wood garland I had made about a year ago but it was way to short for the mantel. I added the red and white felt balls and it ended up being the perfect length. I have a lot of felt balls in assorted colors that I use to make garlands throughout the year. The ribbon and burlap banner is from a couple years ago. It was simple to make and you can see the details in this post.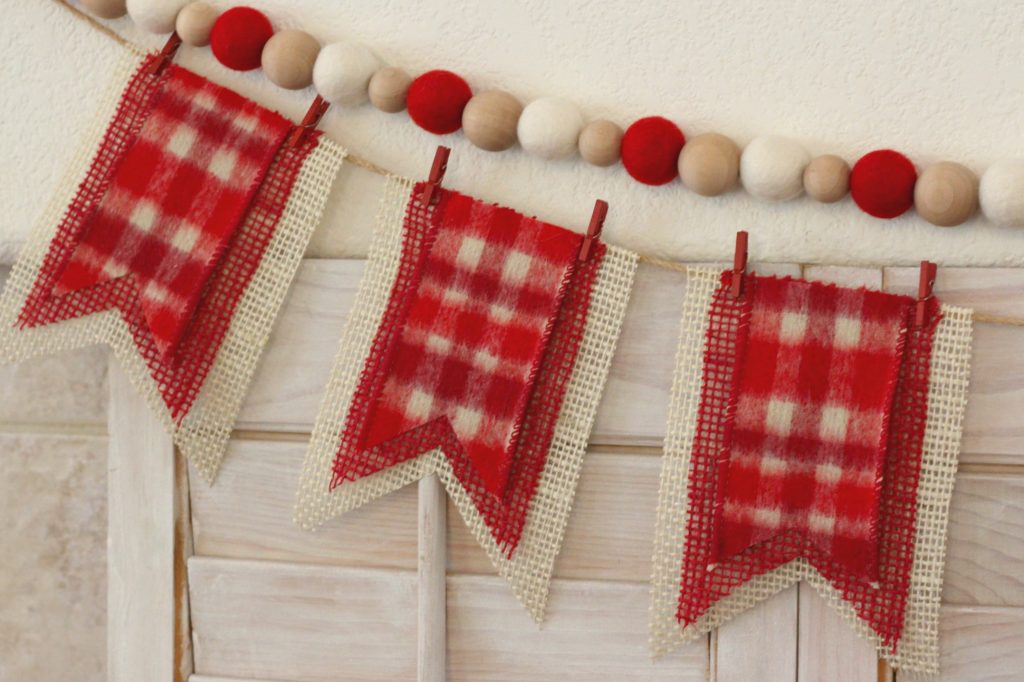 I painted the wood star white then distressed it a bit with sandpaper. It was a super quick and easy solution to the empty space above the mantel.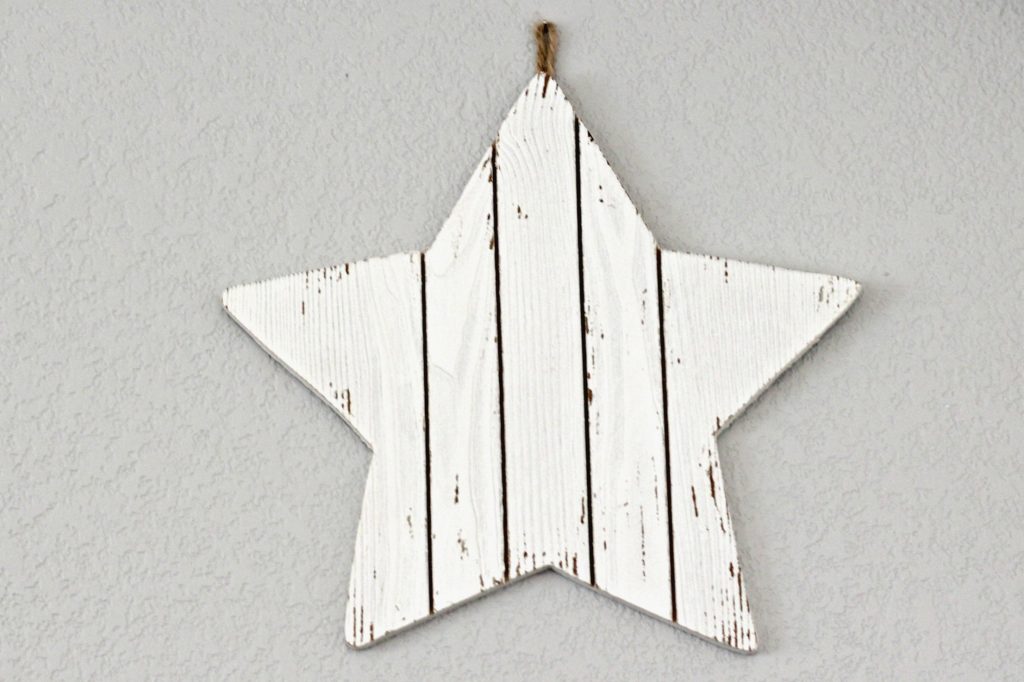 I always decorate the hearth but not too much. The baskets holds our blankets to keep us warm while watching TV, especially since the fireplace doesn't work. And I always enjoy a cute sign so when I have a chance to use one I will.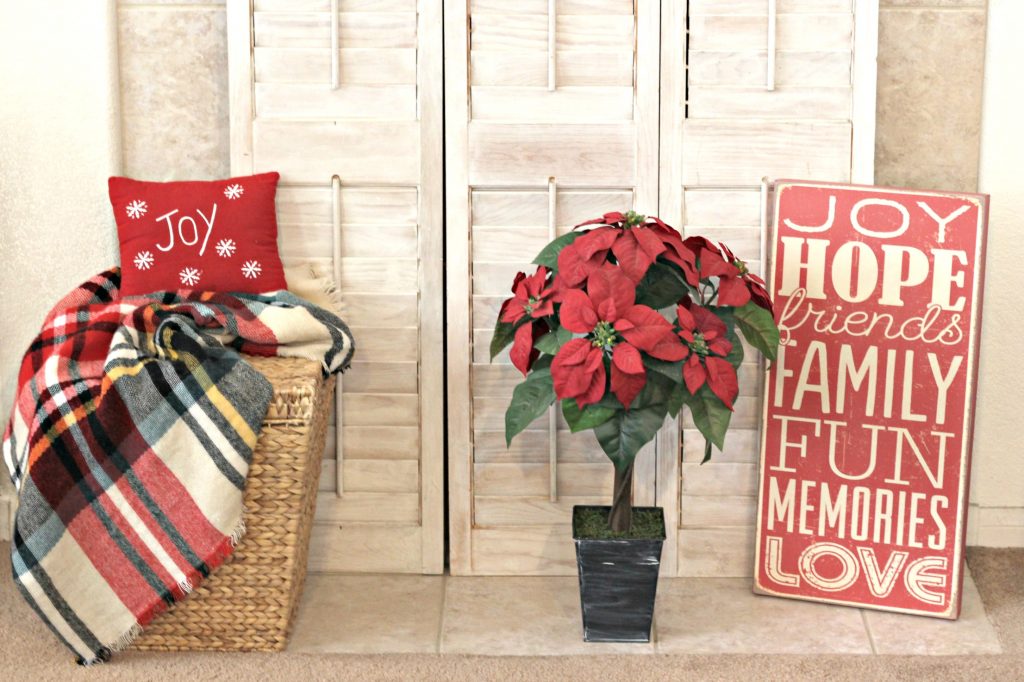 It's such a simple and classic mantel but it's bringing me a lot of joy this season.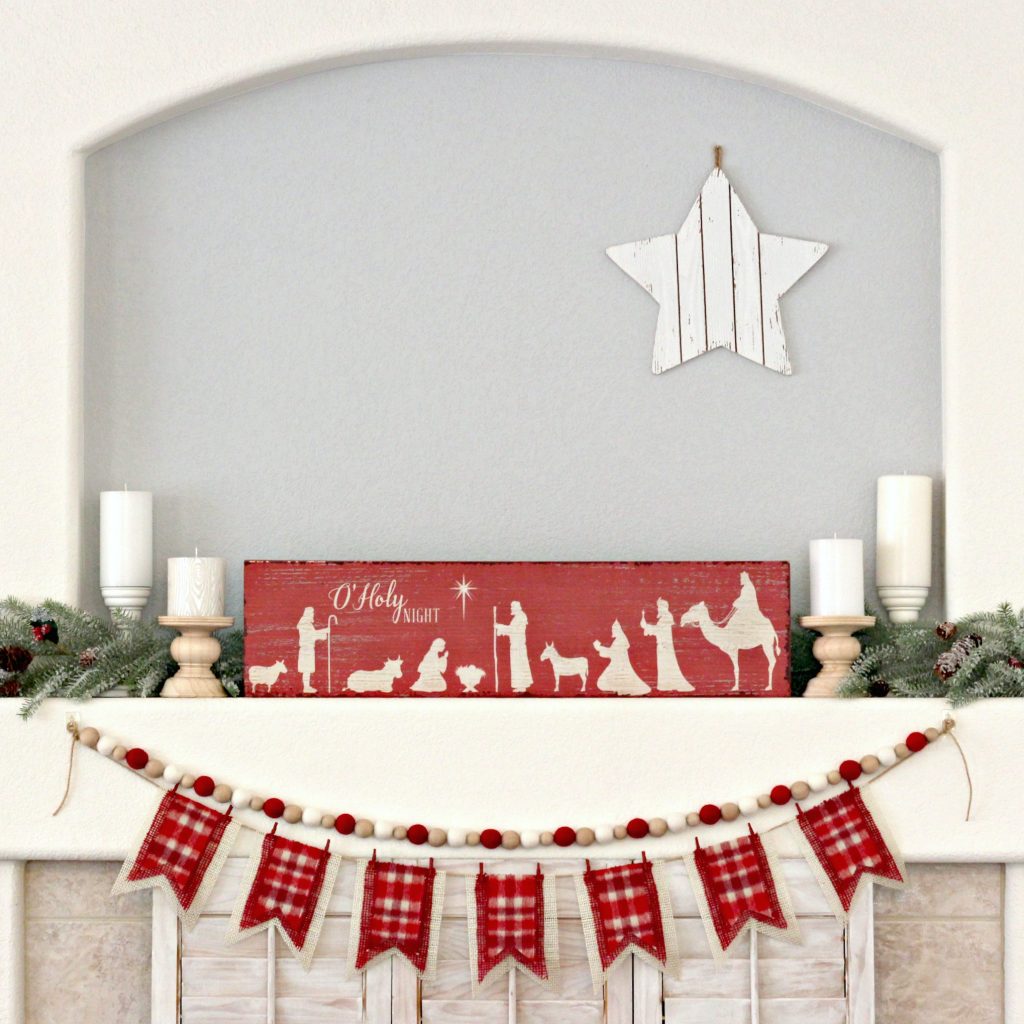 Do you ever have those times when you think, why didn't I buy more of these? I always think that about this poinsettia. If you see one like this let me know. I would love to have it's twin.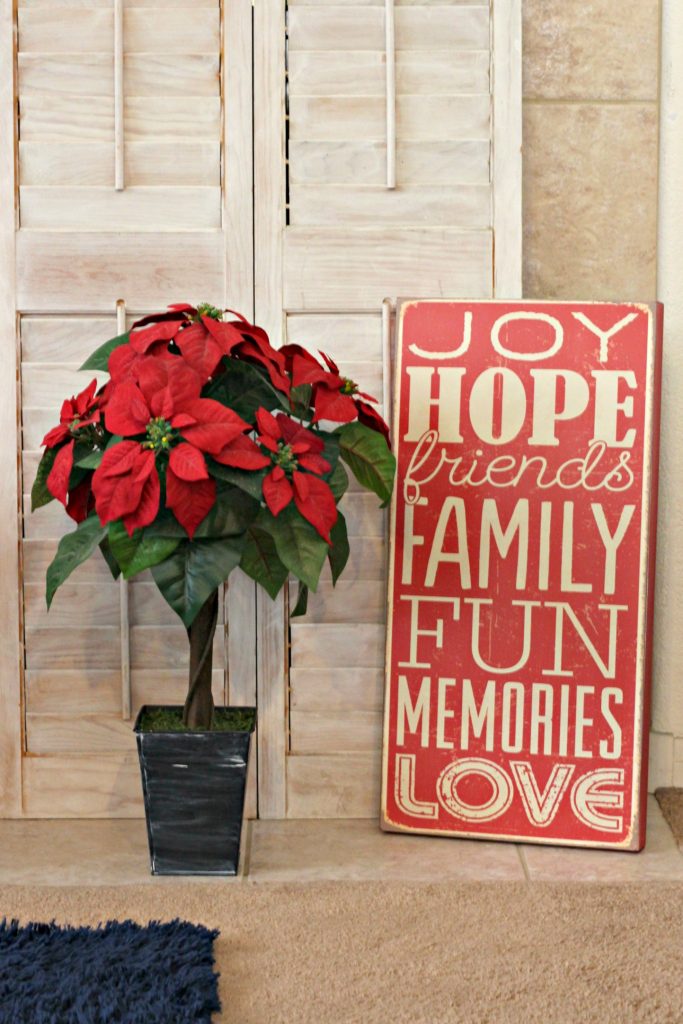 That's it for the mantel. Merry Christmas friends! I hope your holiday is special.
Pin it for Later: