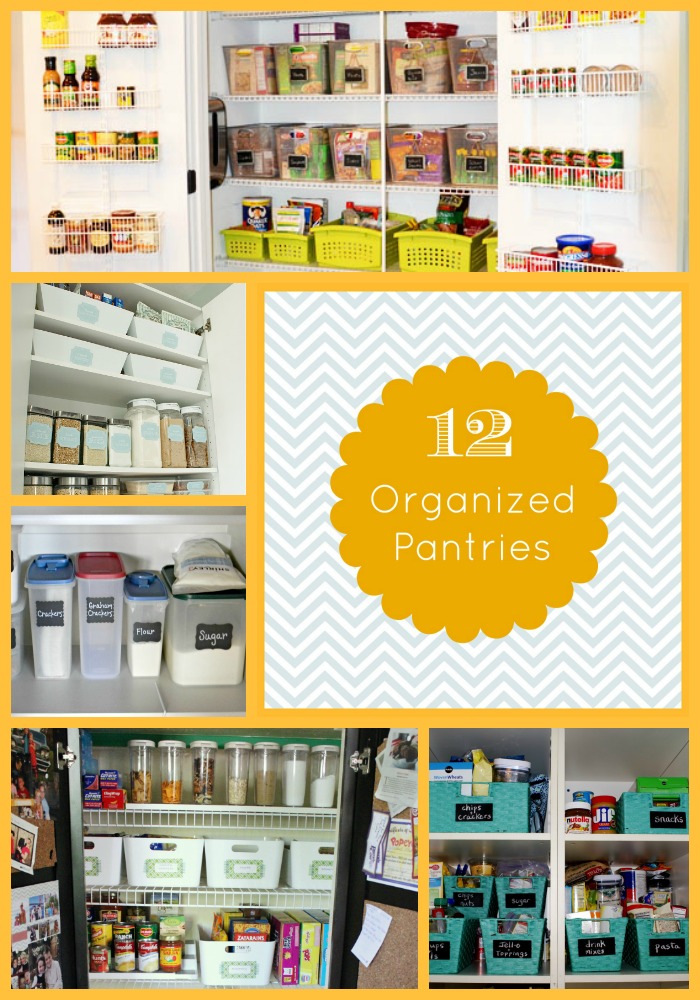 One of my favorite things is an organized pantry. Whether your pantry is small or large there are things you can do to ensure it stays organized. I asked a few blogger friends to share their pantries with you and they are full of great organization ideas to help you keep your own pantry organized so you can store and find everything you need.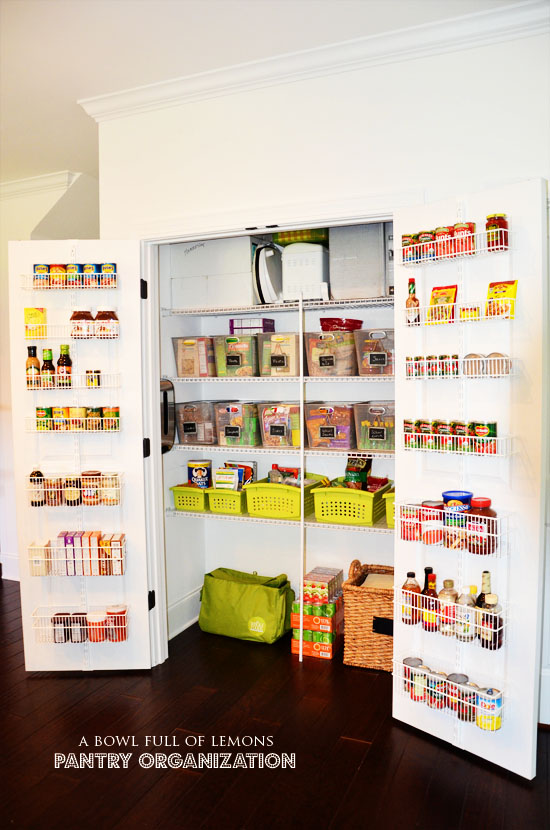 Keeping things contained and easy to get to is the key to organization. Baskets or small totes are the perfect way to store food and supplies in the pantry.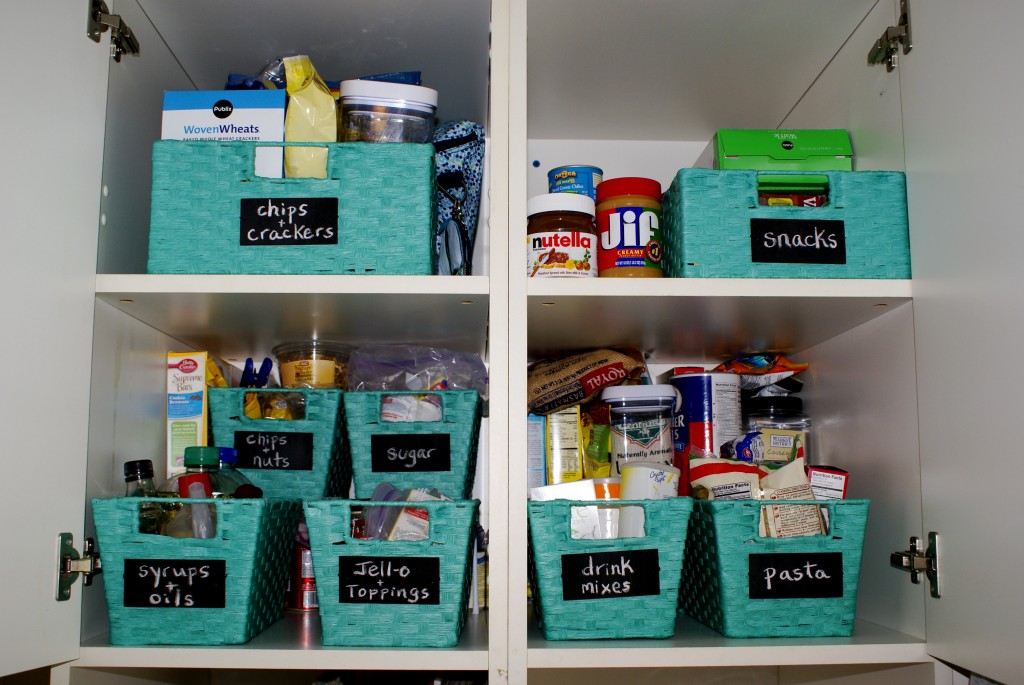 Labeling is also important. Use chalkboard labels and it can be changed often and when needed.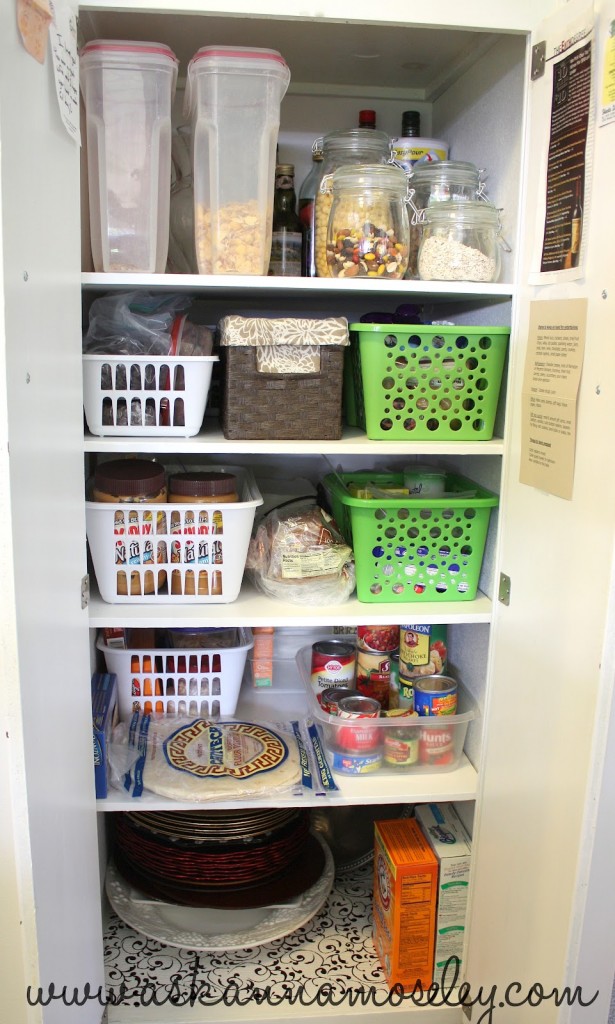 Even a very small pantry can be organized using containers and good planning.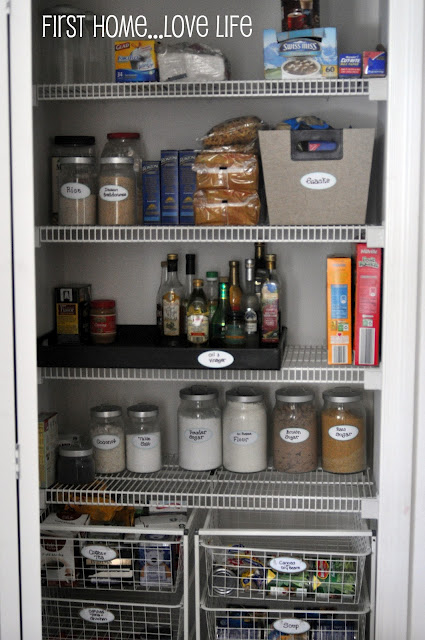 I love organizing with glass jars, not only are they functional but also pretty.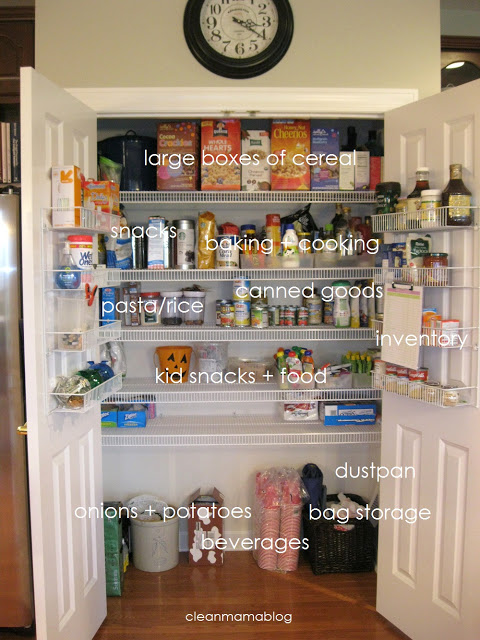 Don't forget to use the space on the inside of the door if that is available to you. Wire racks can be found at many big box stores and are very inexpensive.
Extra shelves can also be added to existing shelves for even more storage space.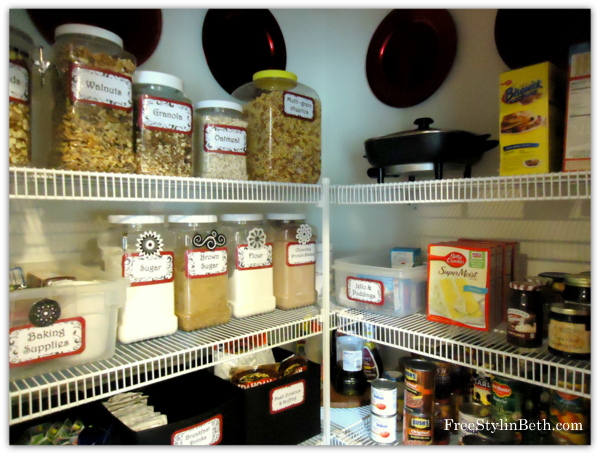 Take things like sugar and flour out of the original bags and store in uniform containers to save on space and prevent spills.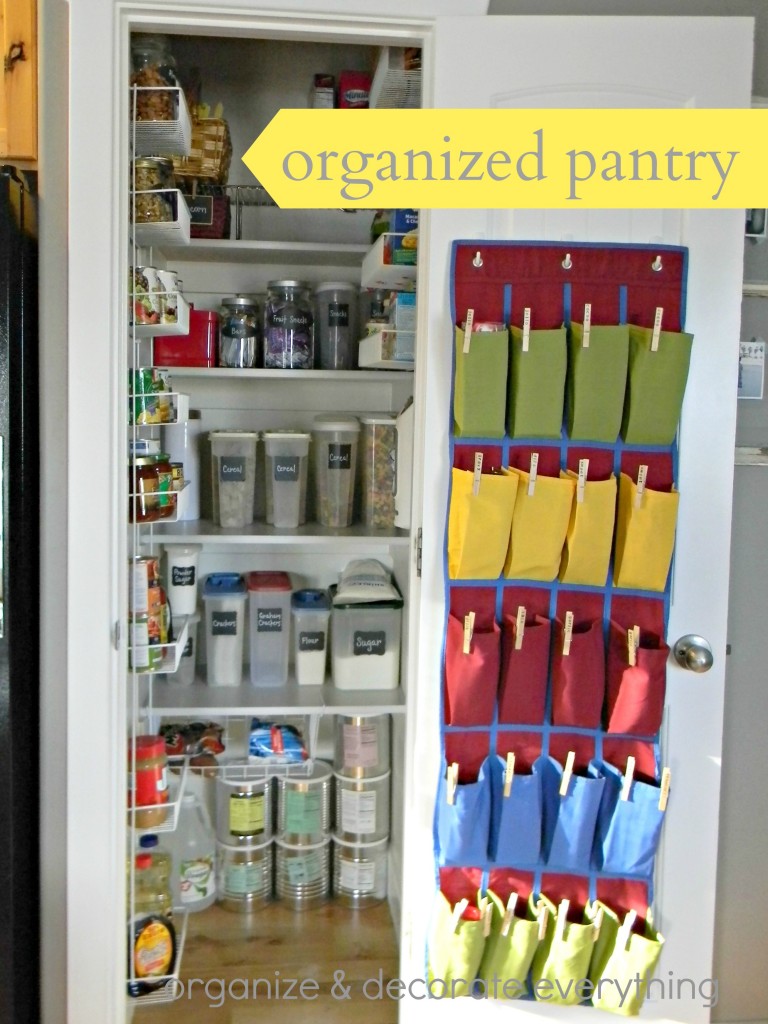 Organize & Decorate Everything
Use clothespins, chalkboard labels, laminated labels, etc. to make your pantry more functional and easy to find everything you need.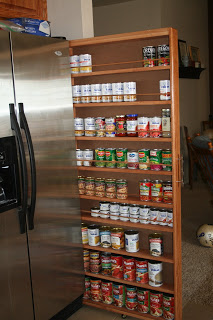 Don't have space for a pantry? Build your own in a small space in your kitchen. I love this idea!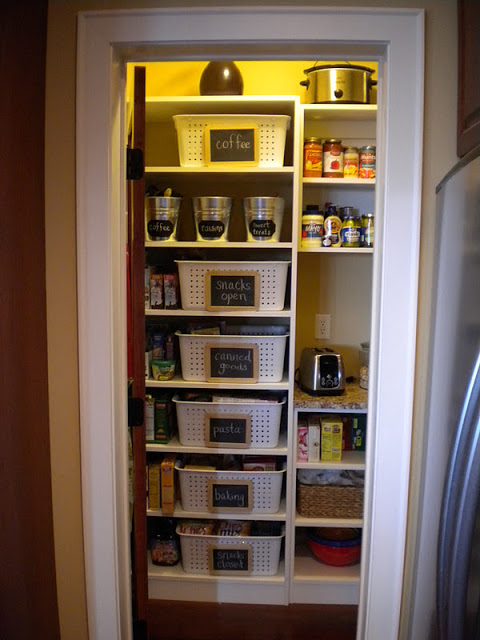 All these organized pantries make me happy.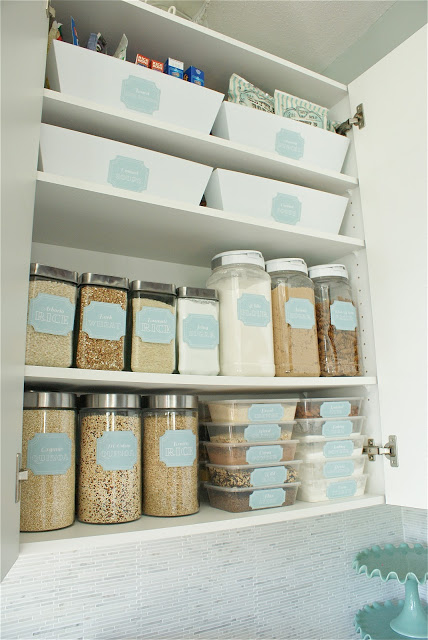 You don't have to have a large pantry to fit everything in. Match your containers and baskets to the size of pantry you have.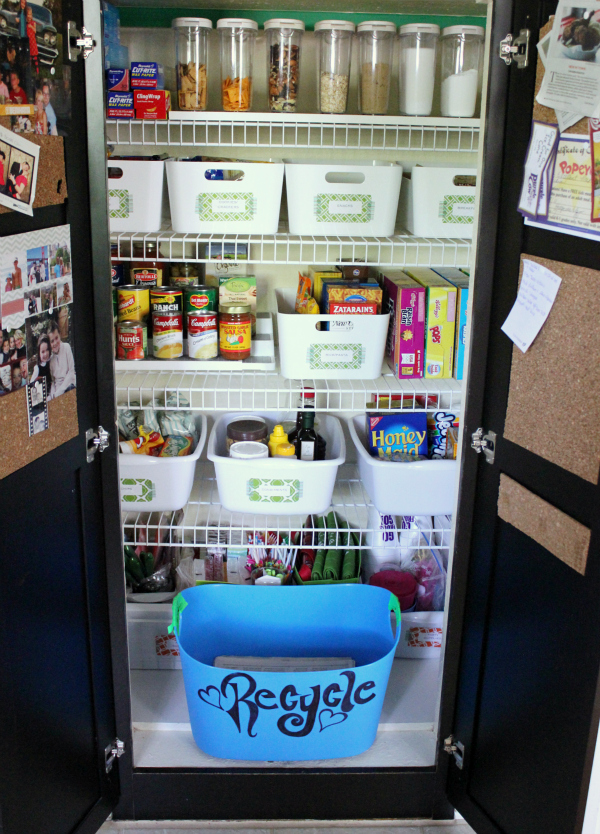 I'll be working with a new pantry soon. I'm actually pretty excited to use some of these ideas. Are you ready to organize your pantry now?