The next thing I wanted to do to the bottles was glitter them. You can check out how I drilled the holes in the back of the bottles here. I used Goo Gone to take off the sticky residue that was left over from the label. It also removes stamps that are on the bottles.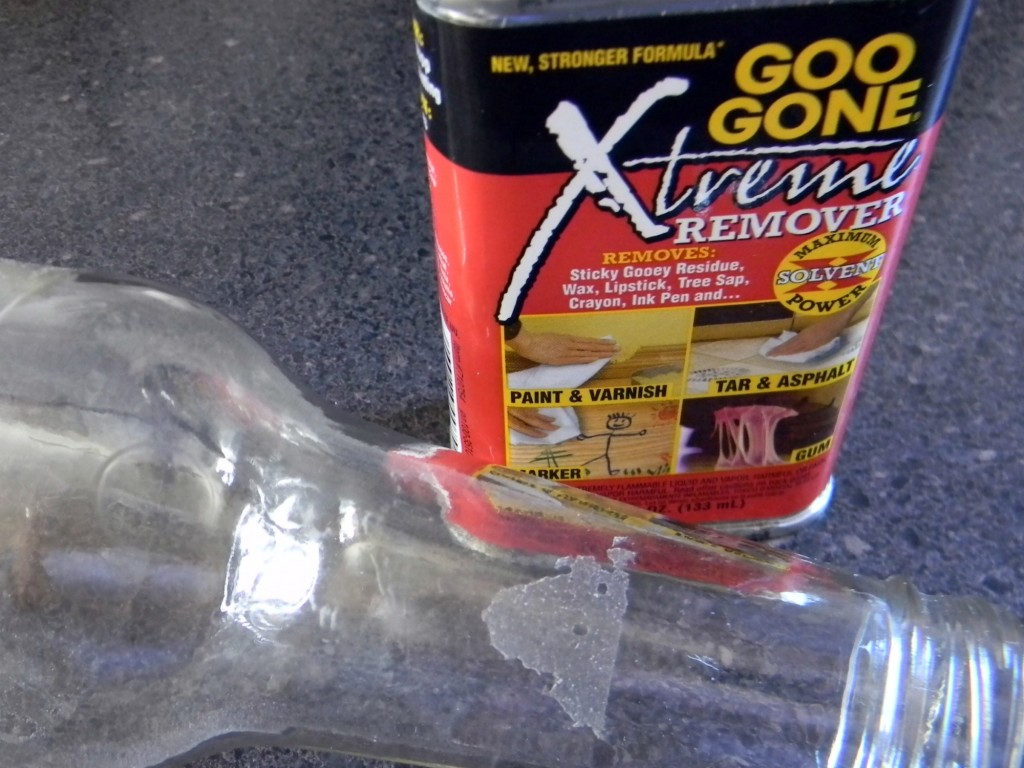 Then I taped off the area I wanted to glitter. I taped it off where the neck of the bottle starts to get skinnier.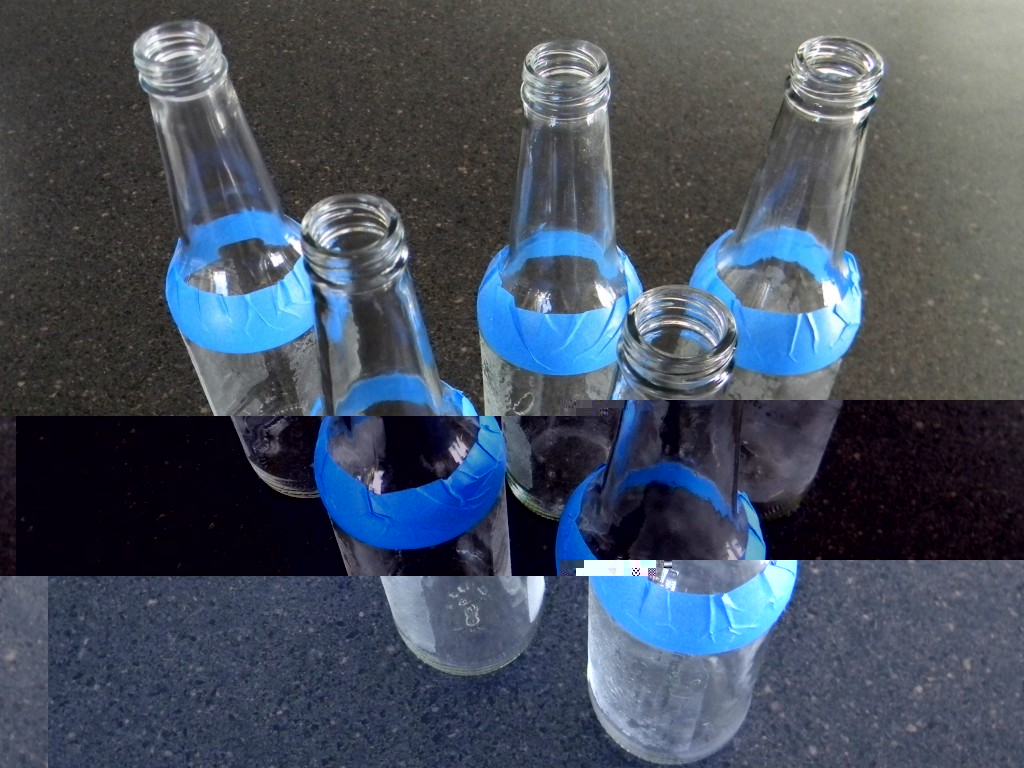 I brushed mod podge on the bottom part of the bottle then sprinkled on the glitter.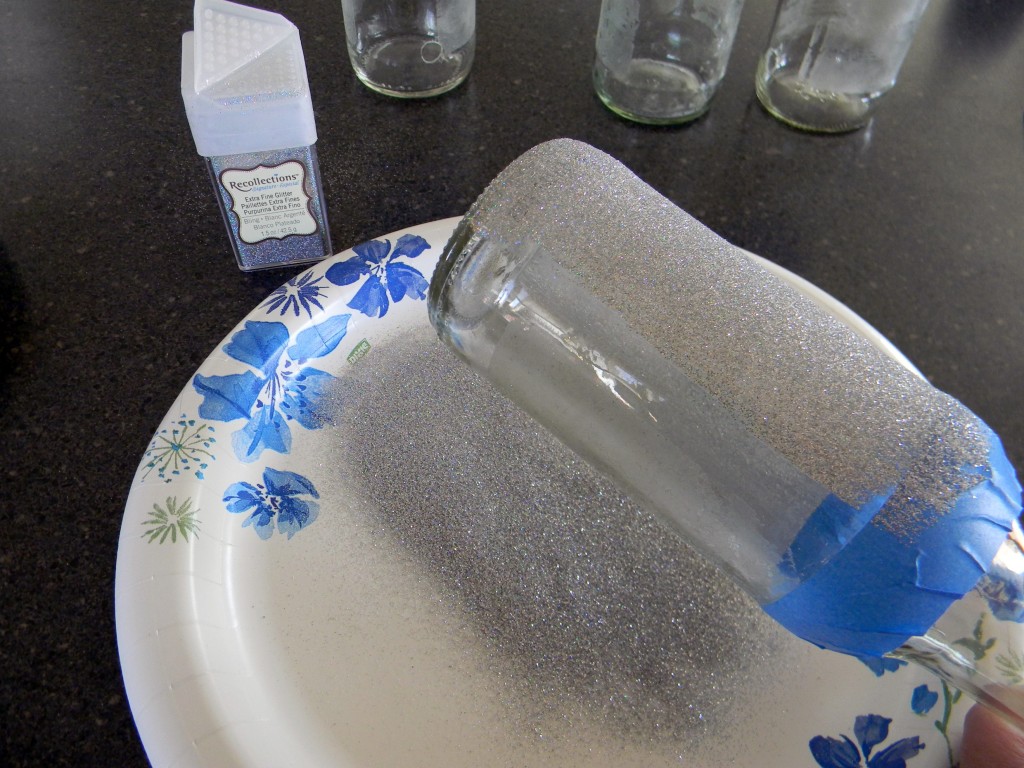 I left them dry a few minutes.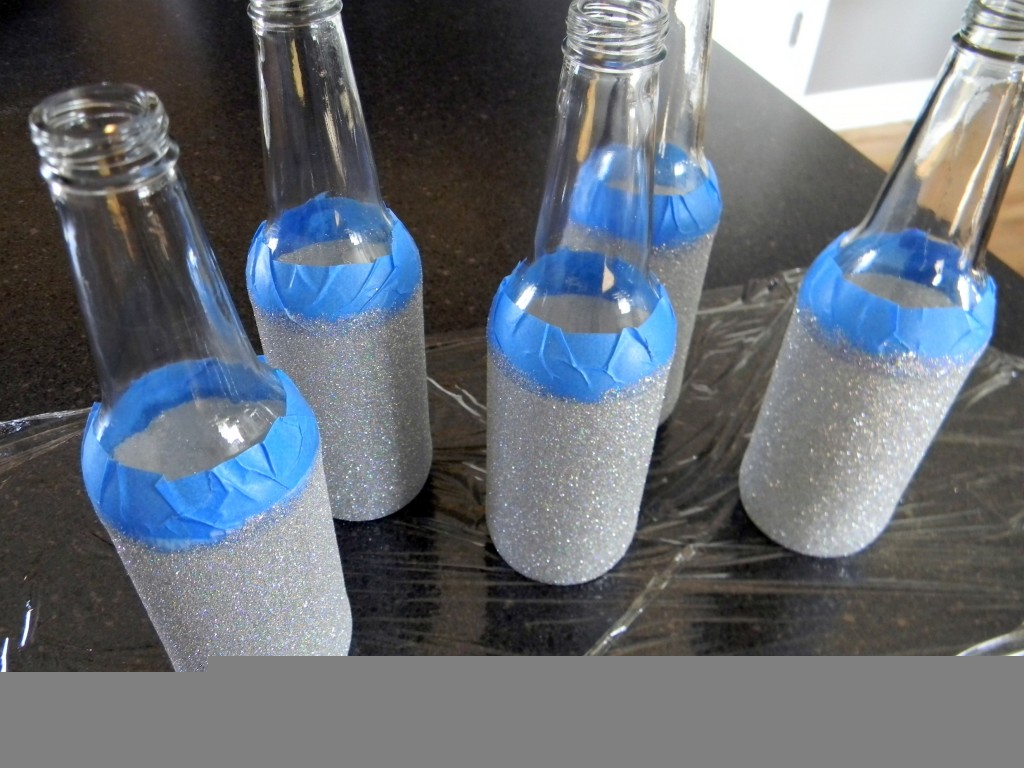 Then carefully peeled the blue tape off. I love the 2 tone look. I think it will show the glow of the lights better too.
So how do you like the glittered bottles? I think they're pretty gorgeous!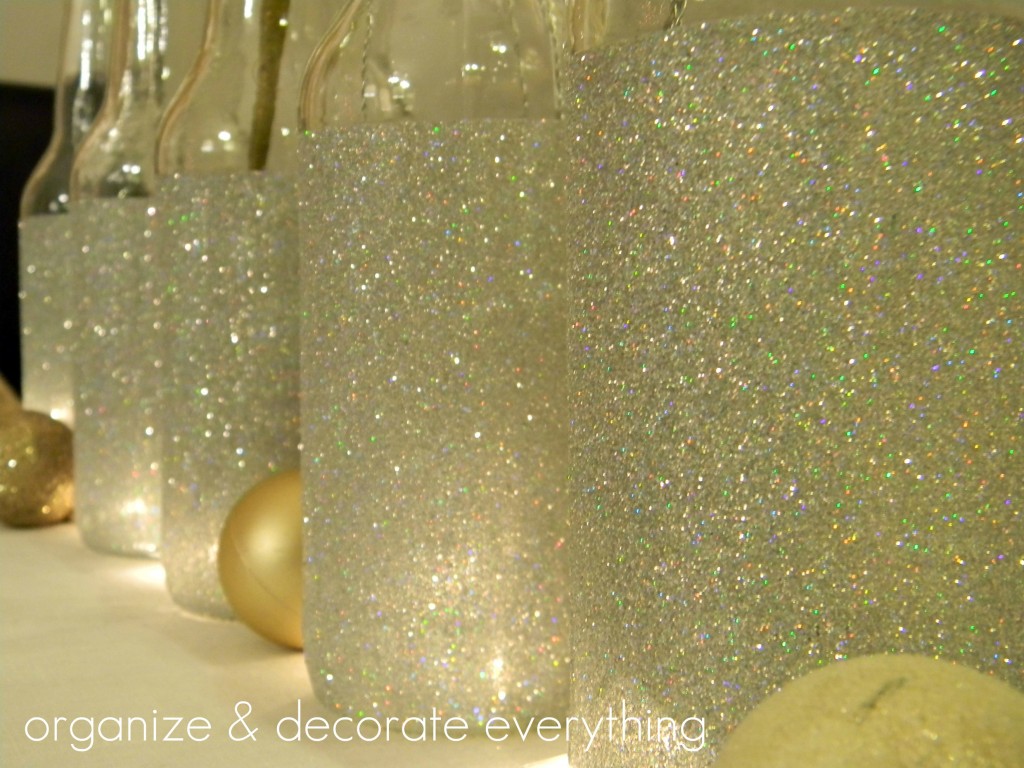 Have a Wonderful Wintery Weekend!