One of the supplies included in the IZZE Craft Challenge box was a strand of (10) Christmas lights. I knew exactly what I wanted to do with them the second I saw them. (This isn't the finished product, I just wanted to show you that you don't have to be afraid of drilling a hole in a glass bottle.) But you probably will need 2 people to do it.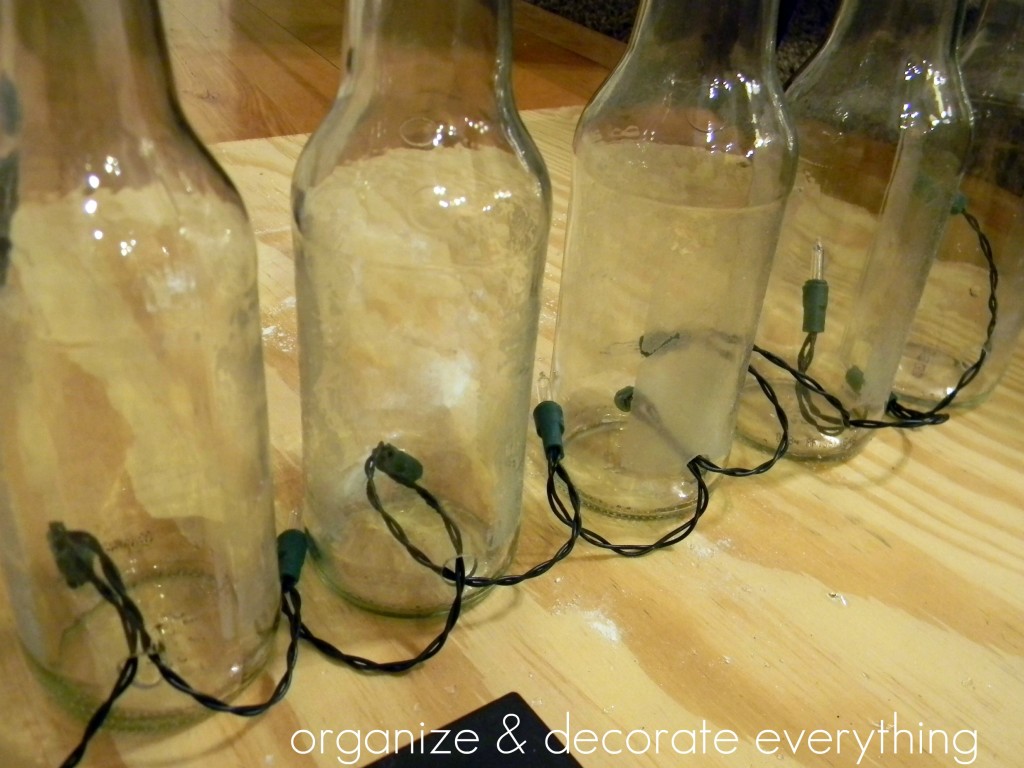 You will need a 3/8″ drill bit made to be used specifically on glass and tile. I found mine at Ace Hardware. I wanted the hole close to the bottom of the bottle, but I had to move it up a little because of a ridge that I was afraid would have made it difficult to drill the hole.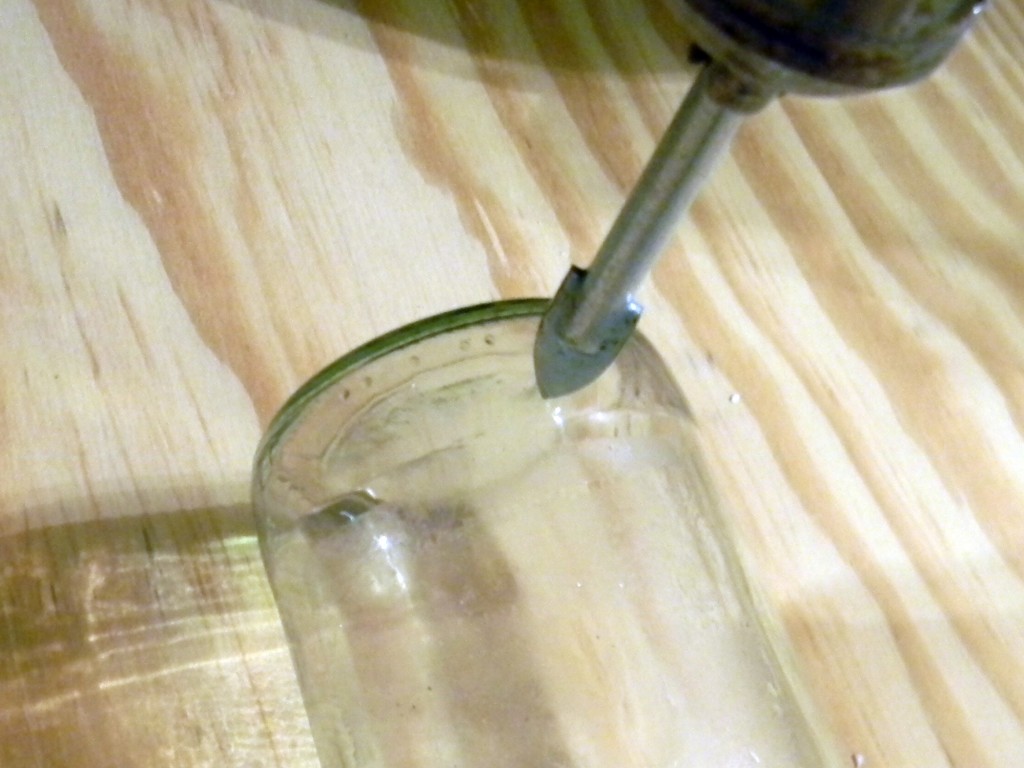 This is a 2 person job unless you have something to hold the bottle in place. I held the bottle while hubby drilled. I also wore gloves to protect my hands. Each bottle took about 10 minutes. There will be some scary noises and smoke but continue on, it's fine. Go slowly.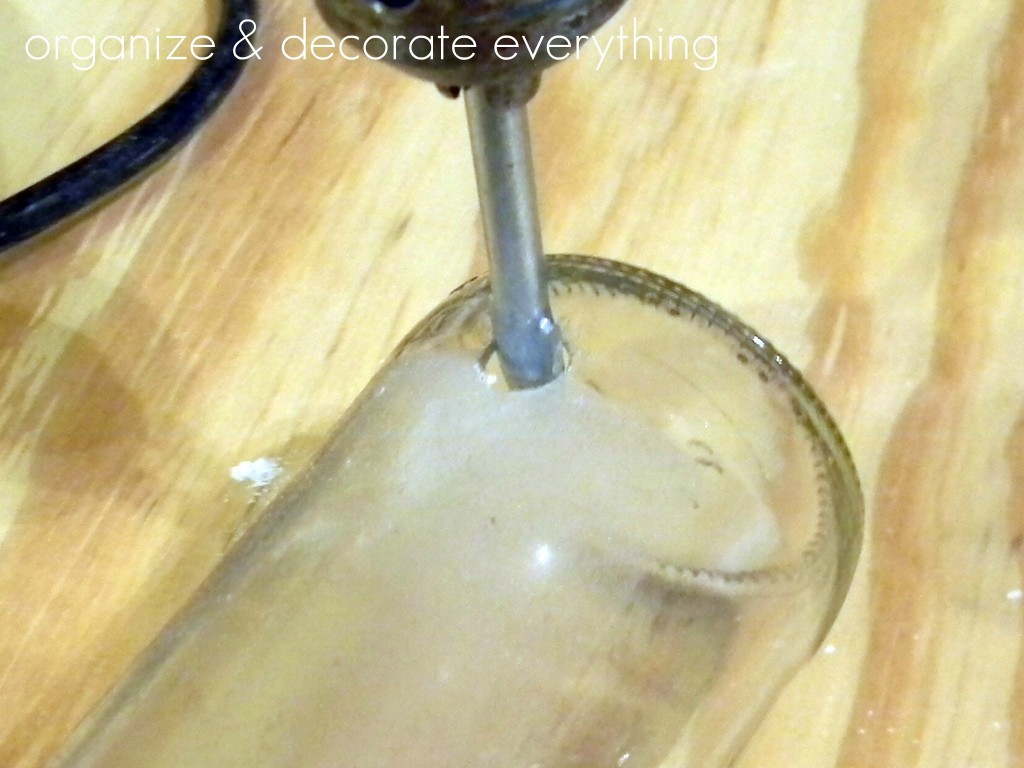 If you try to go too fast, this will happen. We only lost 1 bottle out of 6. That's not too bad! I found out from a friend later, that if you put a piece of masking tape over the bottle it will prevent the tip from slipping. I didn't try it that way so I don't know, but it makes sense.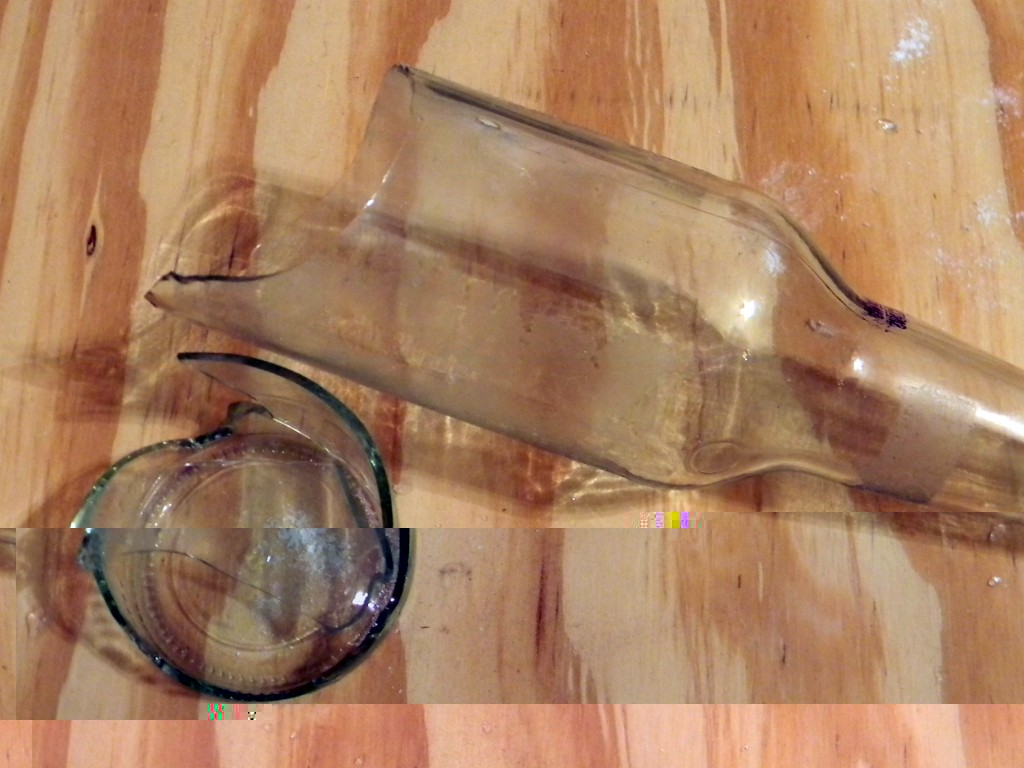 It took a little under an hour to drill all the holes.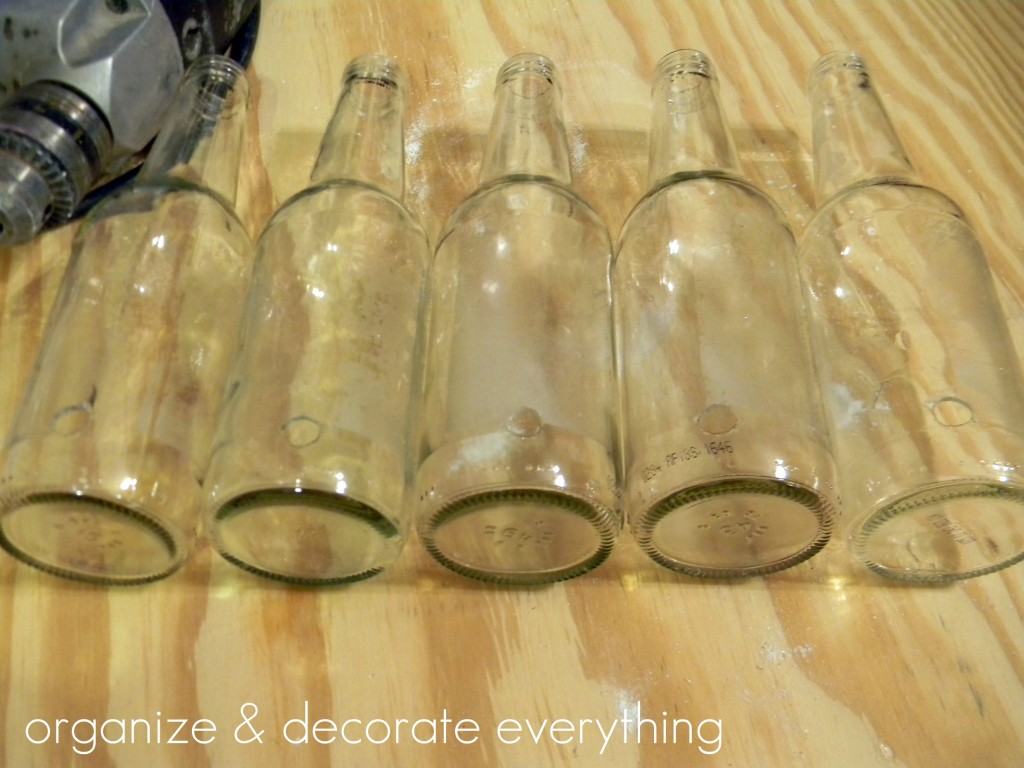 Here's a hint of what I'm going to do.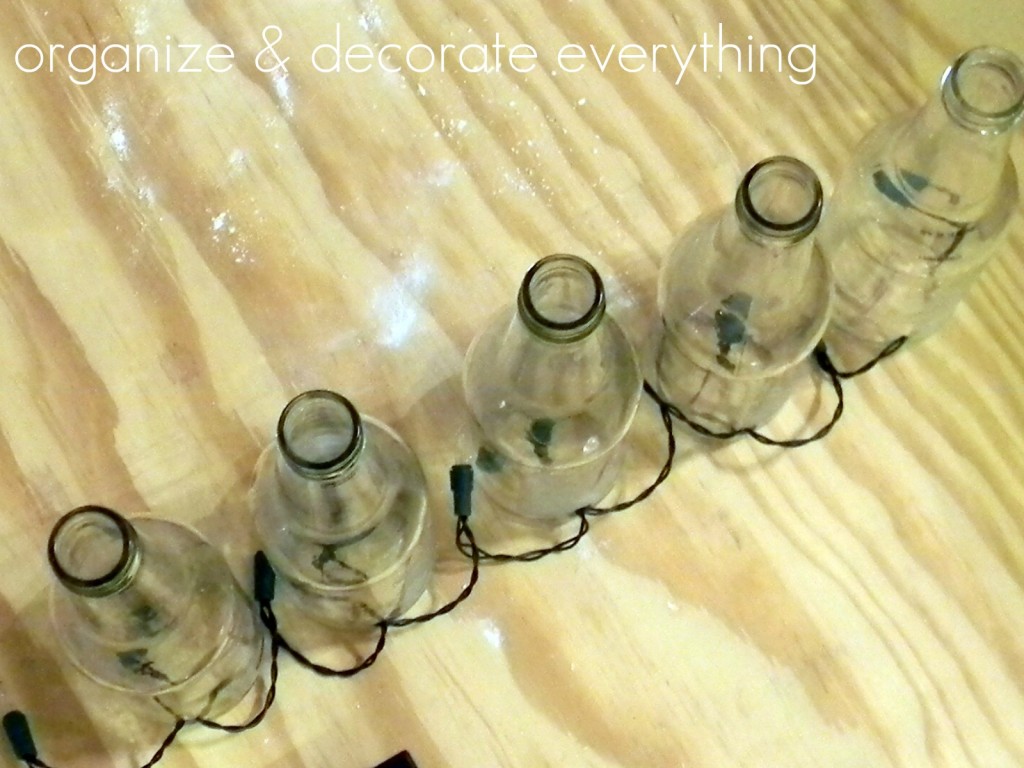 The whole project will be finished tomorrow. I can't wait to show you.