Welcome to my home all decked out for the Holidays. This year our theme is natural/outdoorsy/woodsy with a touch of glitter.
I made this wreath a few years ago but it goes perfectly with our theme and colors this year.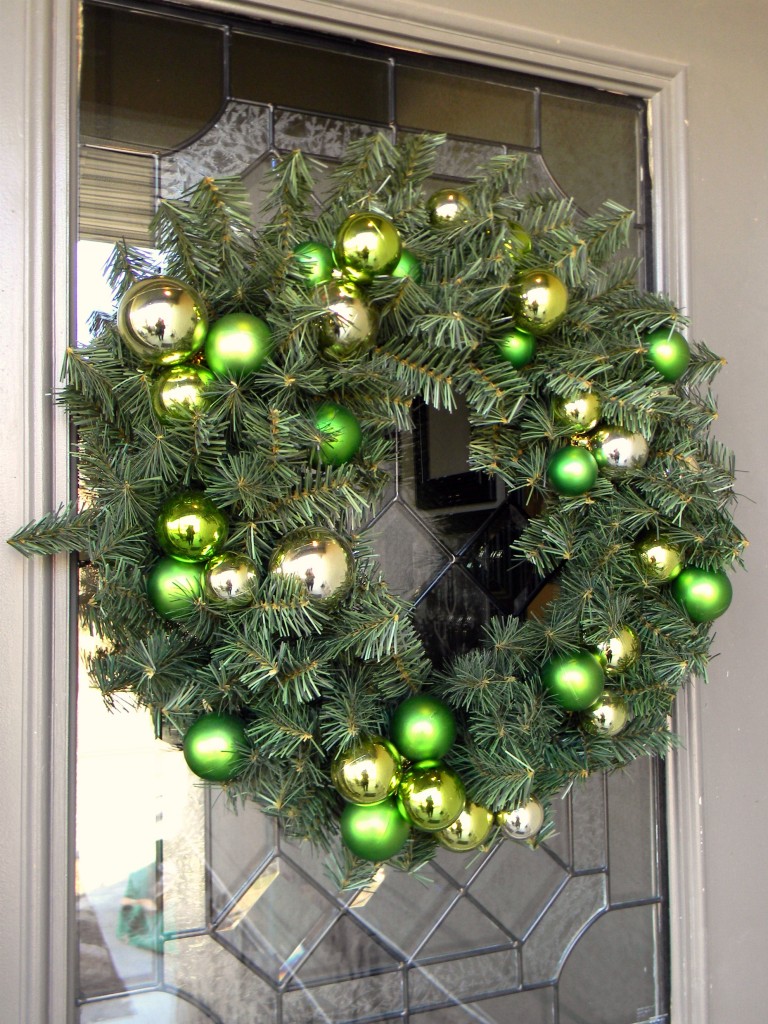 I'm limiting my decorating, but I still wanted to add a few things to the porch to Welcome guests to our home.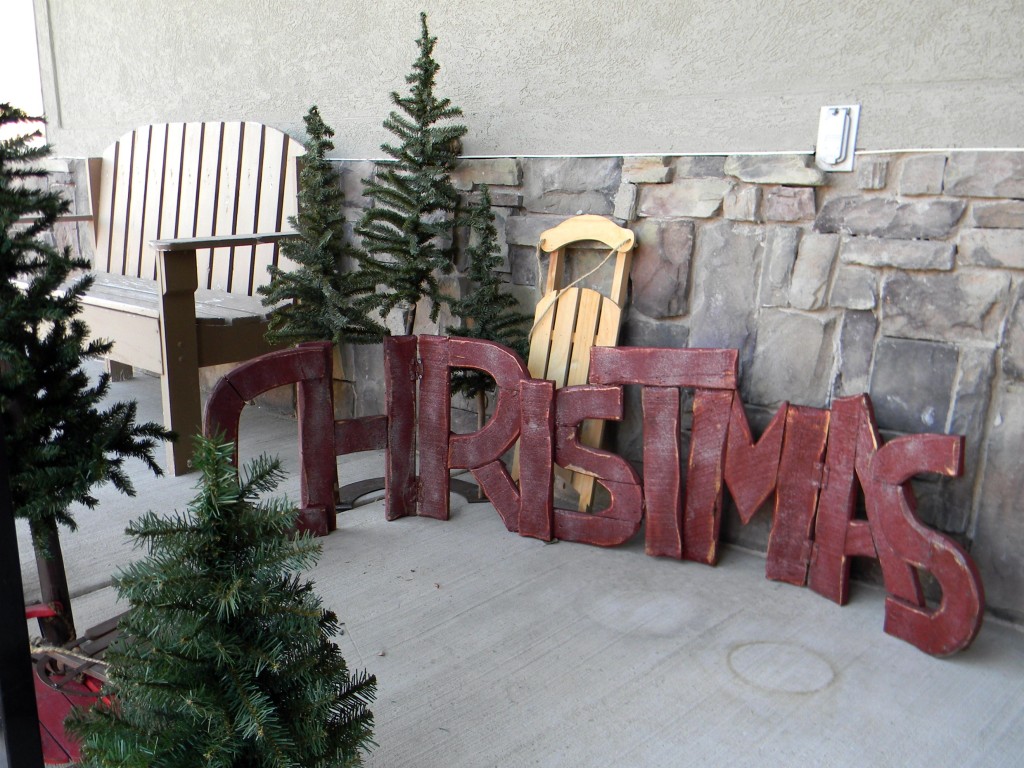 The older kids won't be with us for Christmas this year so I only had a few stocking to hang.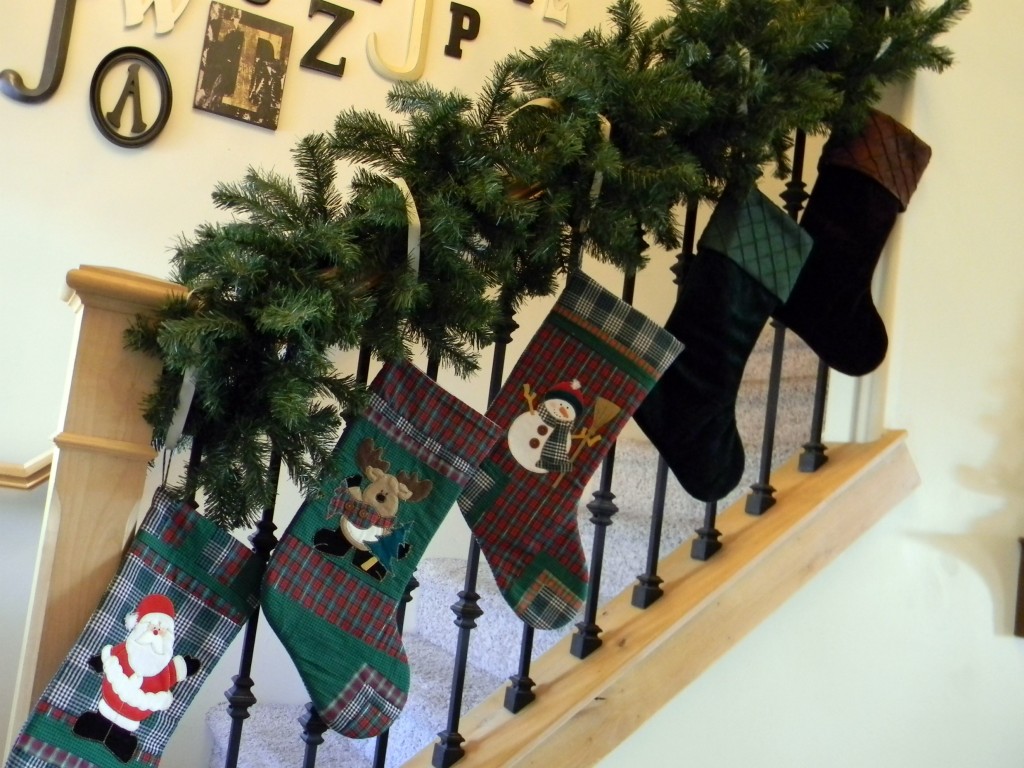 I displayed some of my reindeer on the entry table along with pinecones scattered about.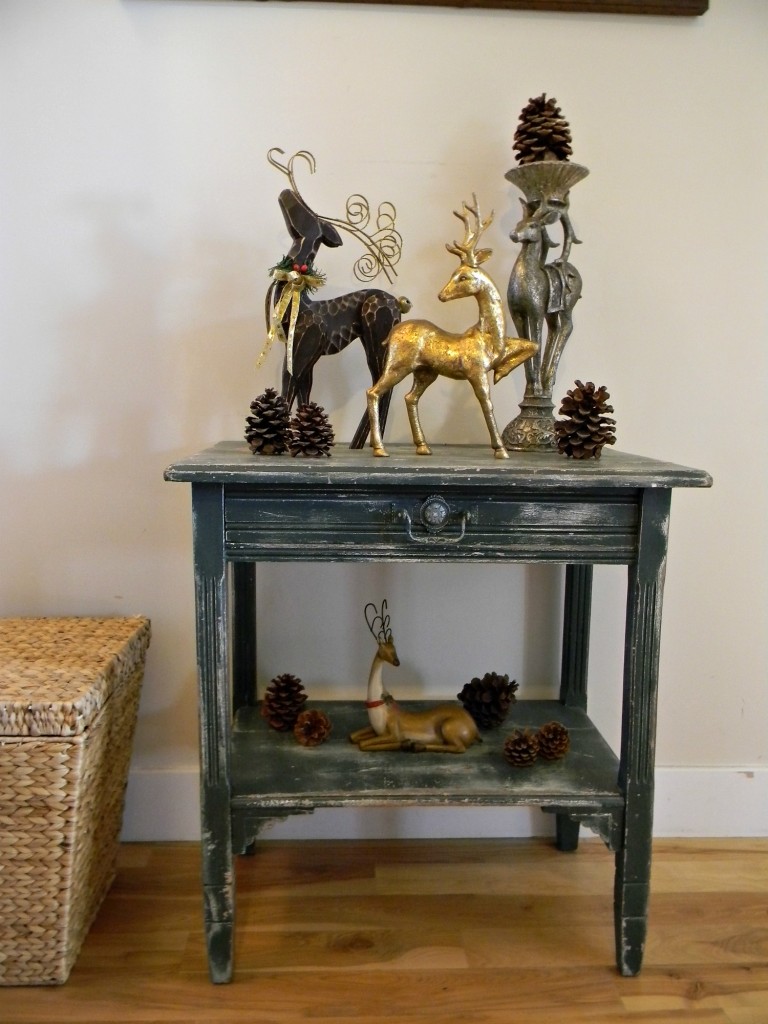 Then added a few seasonal things to the shelf above. The Temple picture is always there.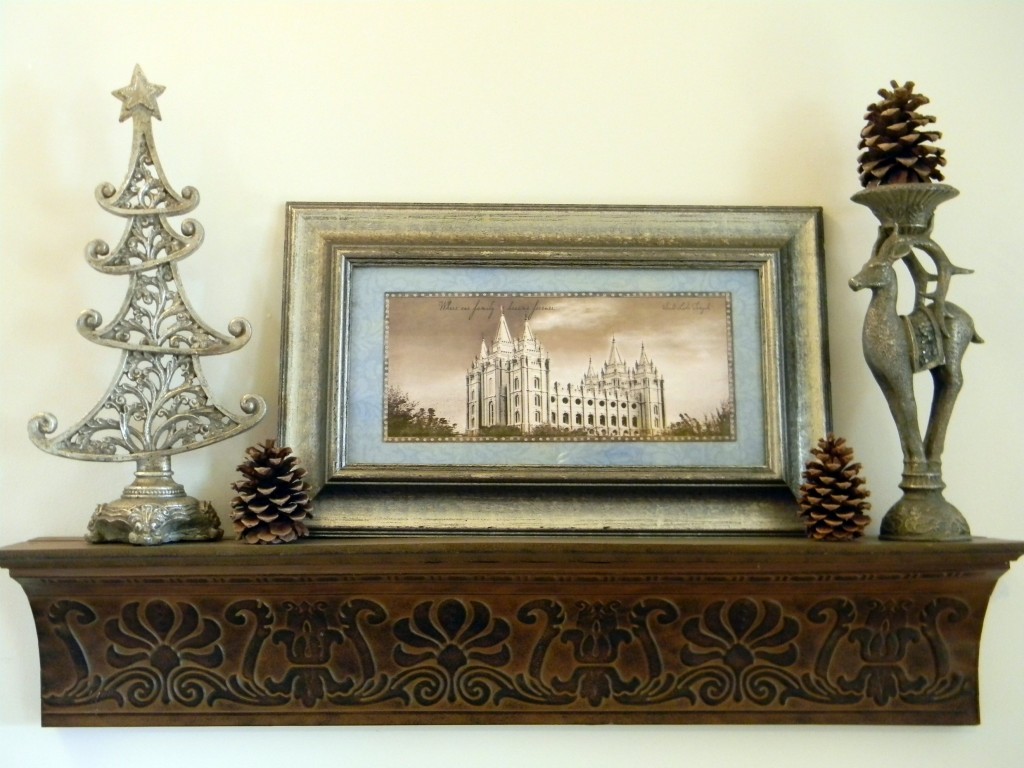 I'm keeping things simple this year. What could be more simple than pinecones and balls displayed in a bowl?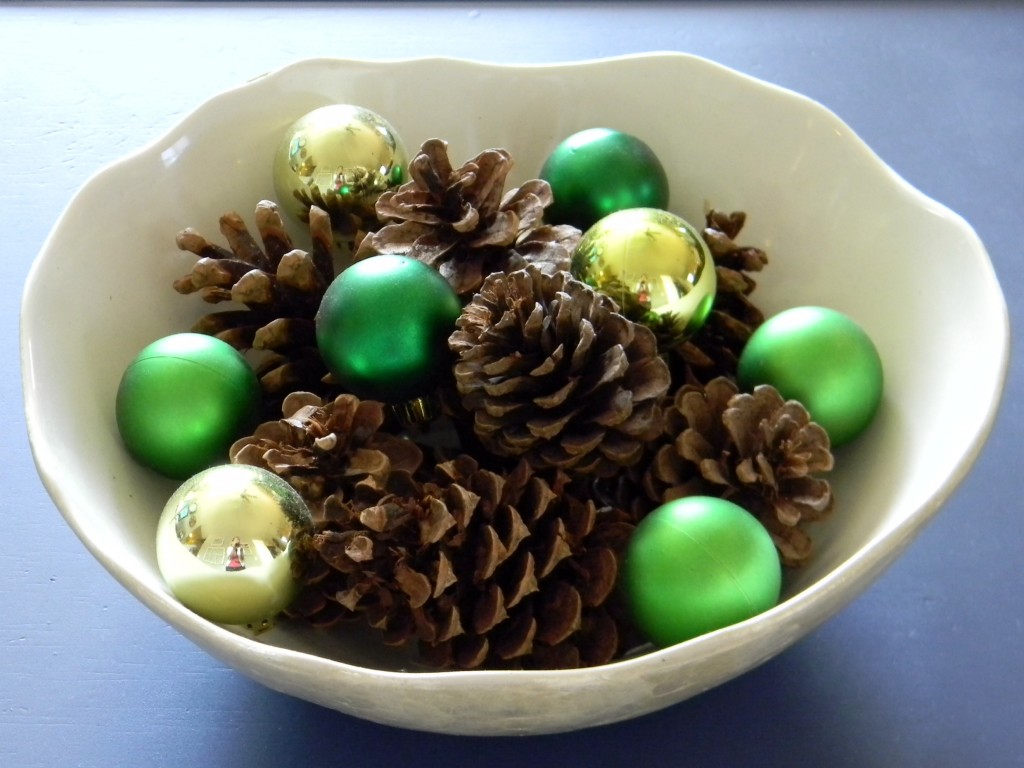 A tray on the sofa table holds wood-look candle holders, more pinecones, and a moss reindeer.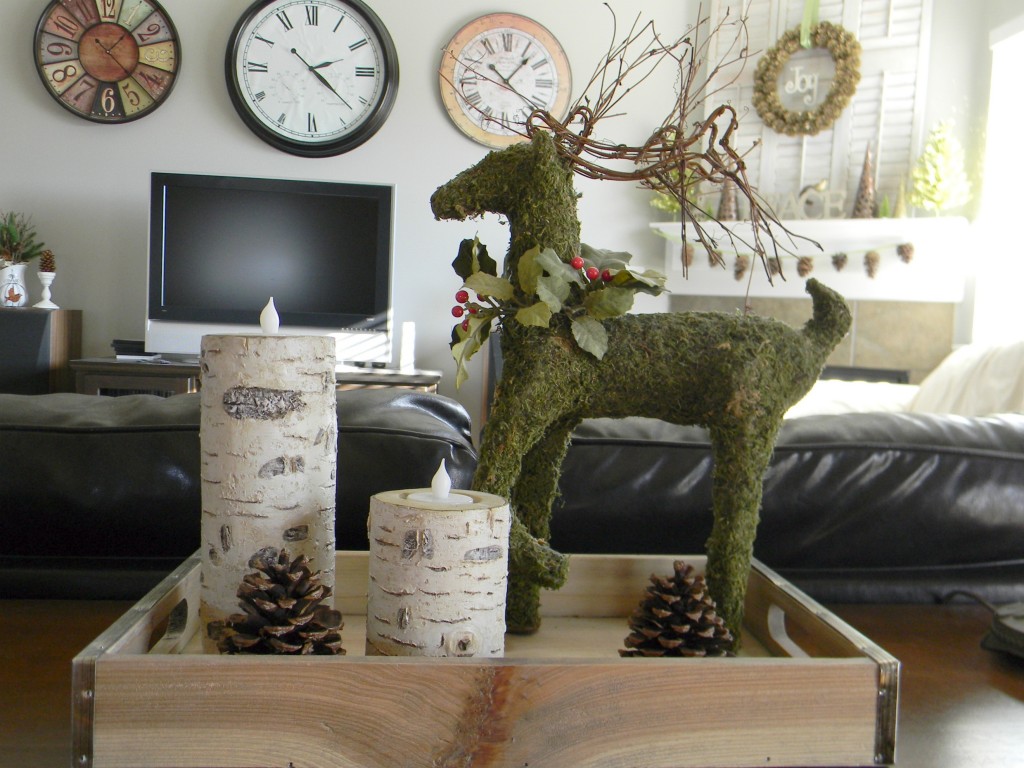 I love the white pitchers and candlesticks mixed with natural elements.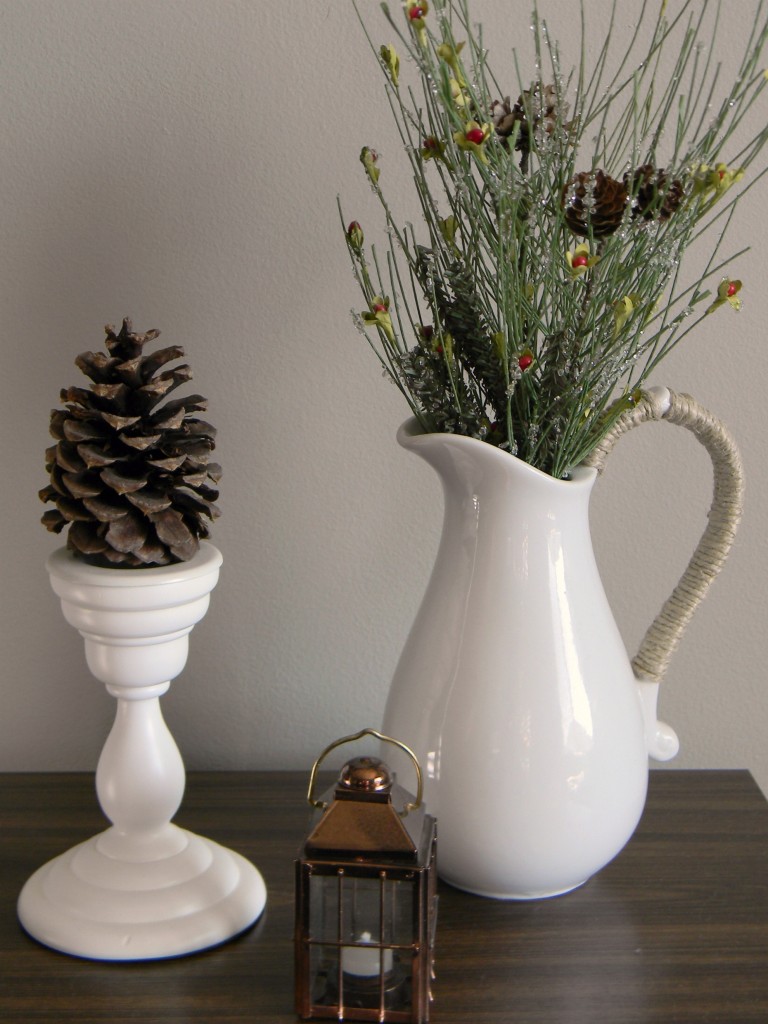 I like to take ornaments off the tree and display them in different ways. Like the little lantern and bird in the cage.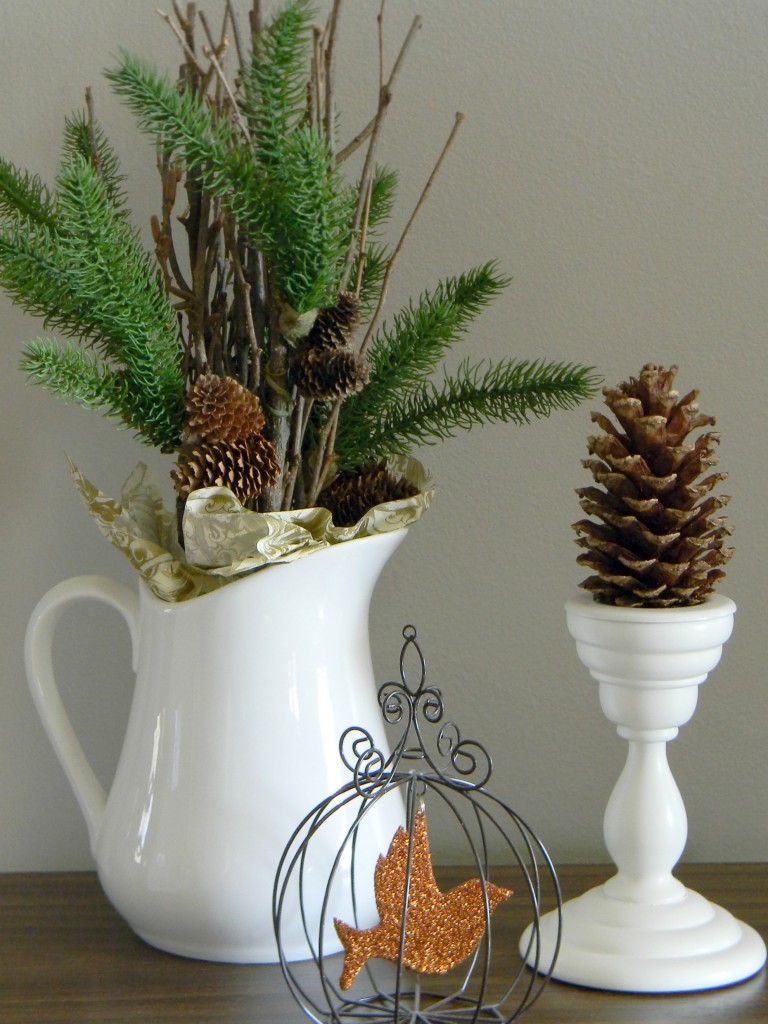 Our Tree! I always let the kids put their ornaments on first, then I fill in with colored balls that match our colors for that year.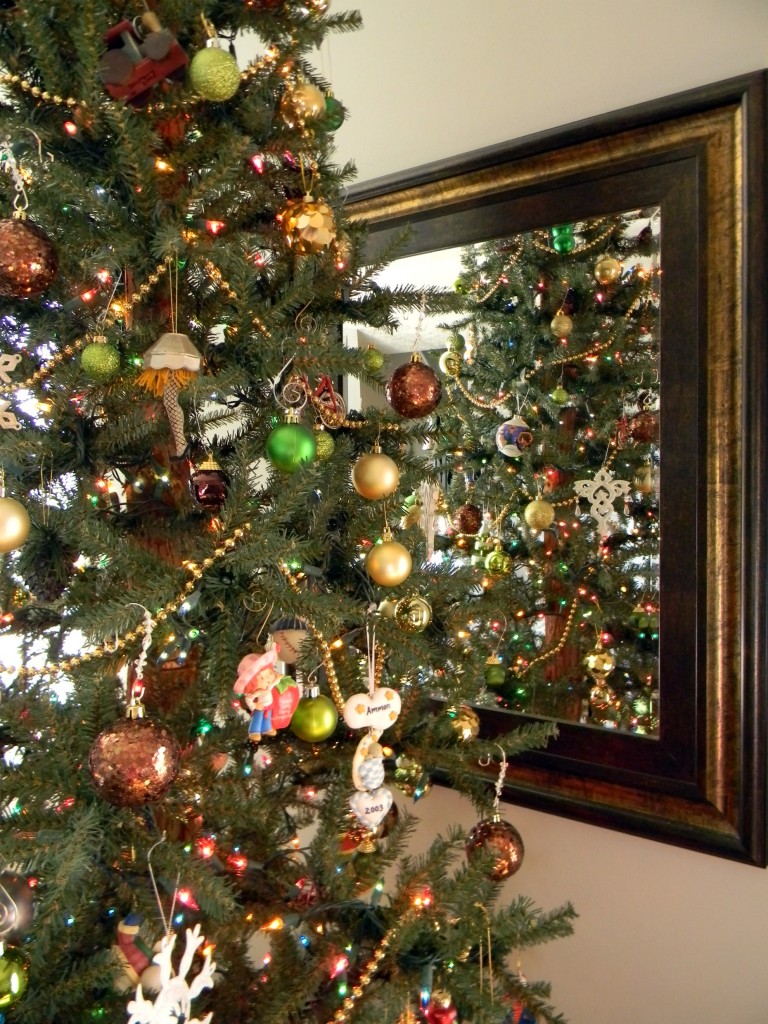 We have a tall skinny tree because our room is so small. I should probably make a tree skirt one year instead of just wadding up fabric under the tree. My friend brought over a poinsettia for me. I hope I don't kill it.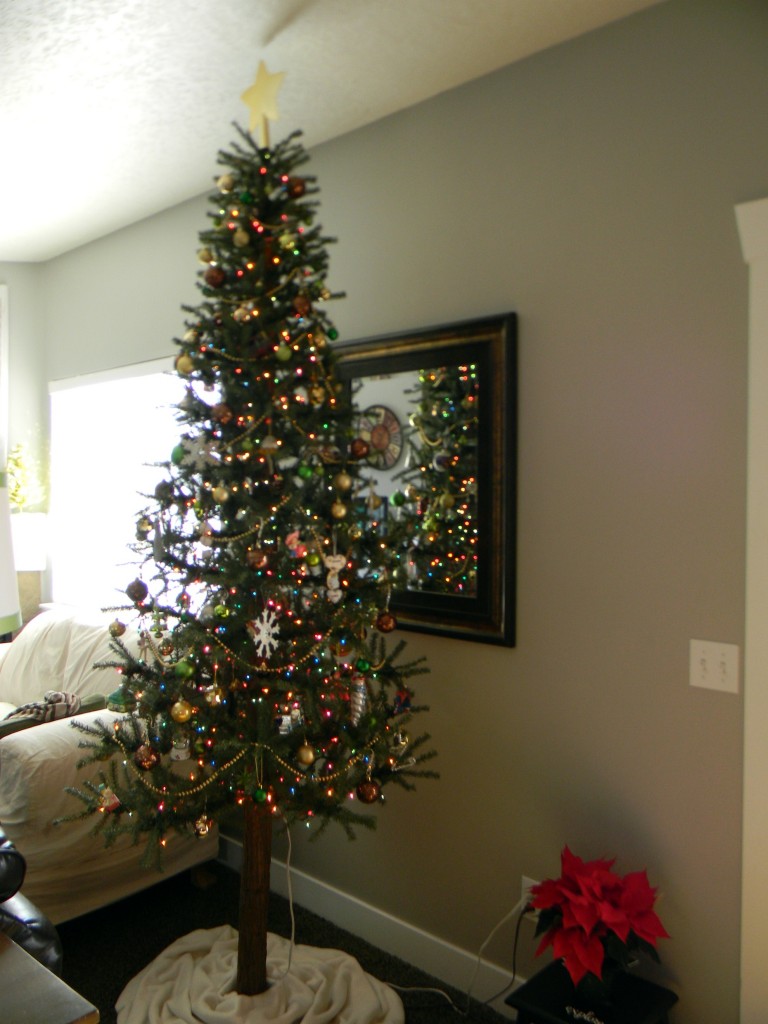 I love my mantel. It's the first thing I decorate every season.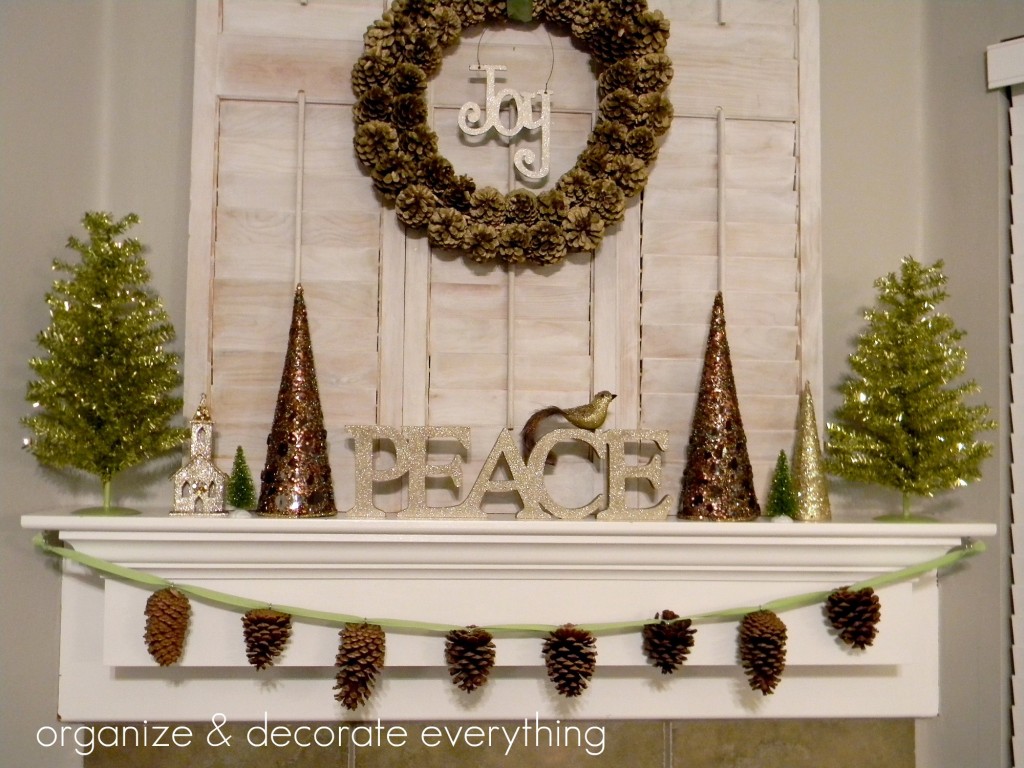 The pinecone garland is one of my favorite decorations. I'm really into pinecones this year.
The kitchen decor is super simple this year with a touch of glitter.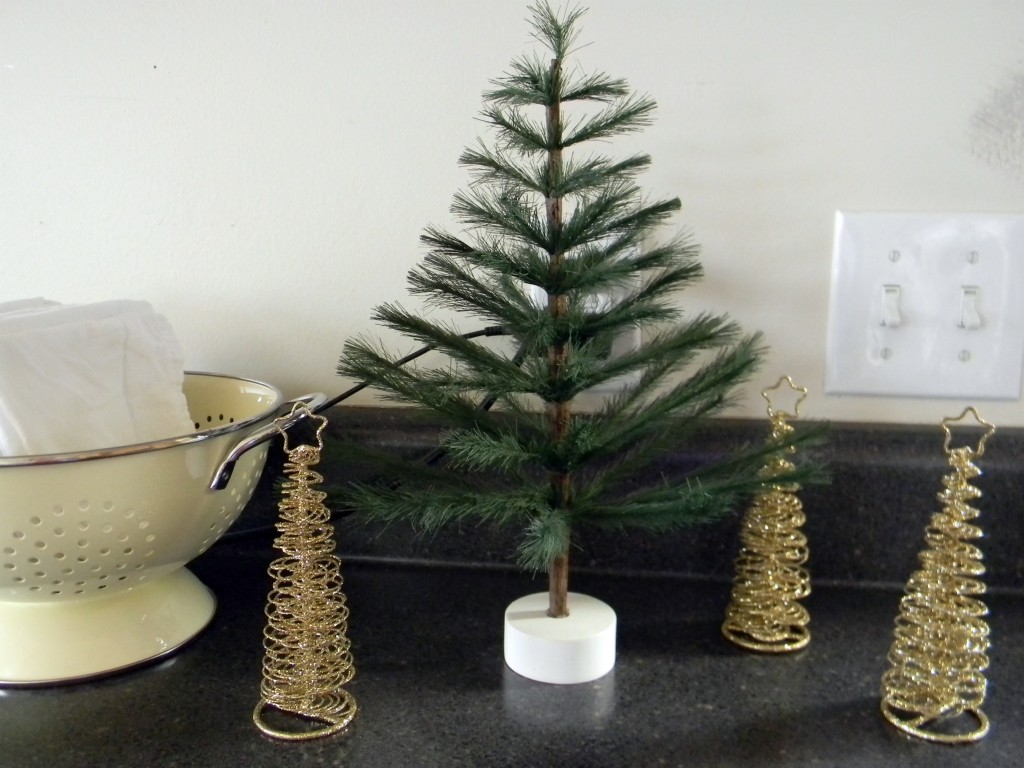 And I love my vintage ornaments hanging from the chandelier.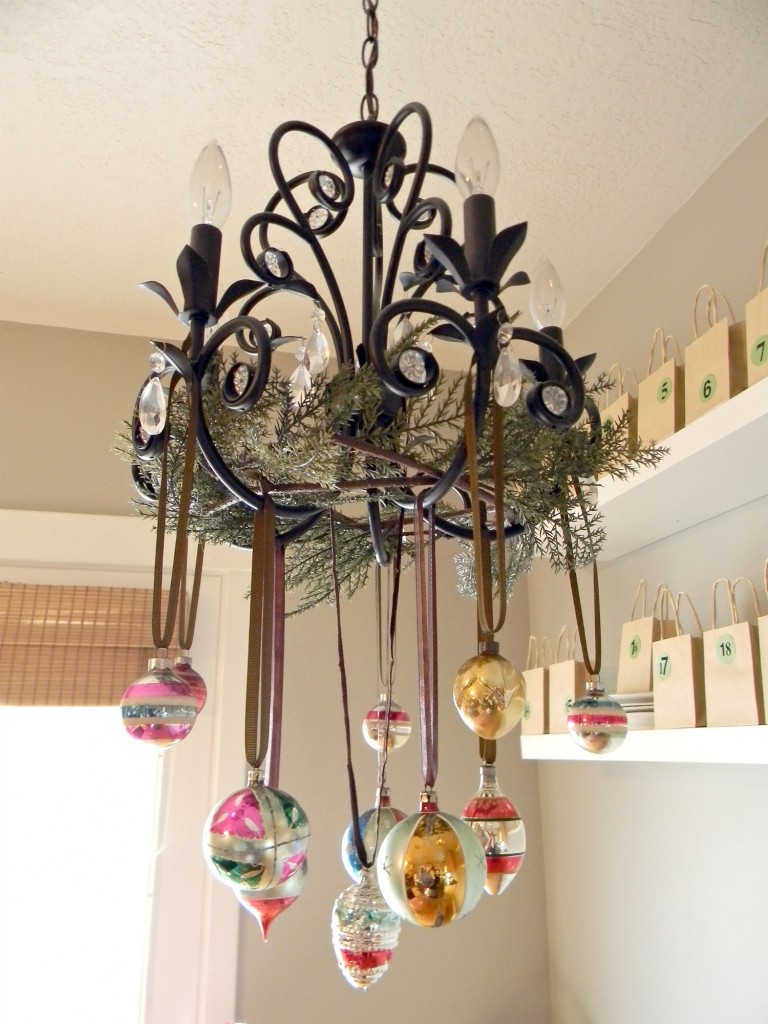 I add more decor here and there until Christmas is here. I'm putting up the tree in the loft and the kid's trees in their rooms today. Do you want to know the best thing about decorating this year? I only spent $6 on a few things at the Dollar Store, that's it.