This is the Easiest Pillow Cover Ever. No measuring! No sewing! Just fold and tie. If you're like me you like changing your home decor with the season or with new trends. And if you're like me you also love pillows. The problem can be the cost and where to store all those extra pillows. That's when I discovered the easiest pillow cover ever. You can now change your pillows as often as you like in only a few minutes and for very little money.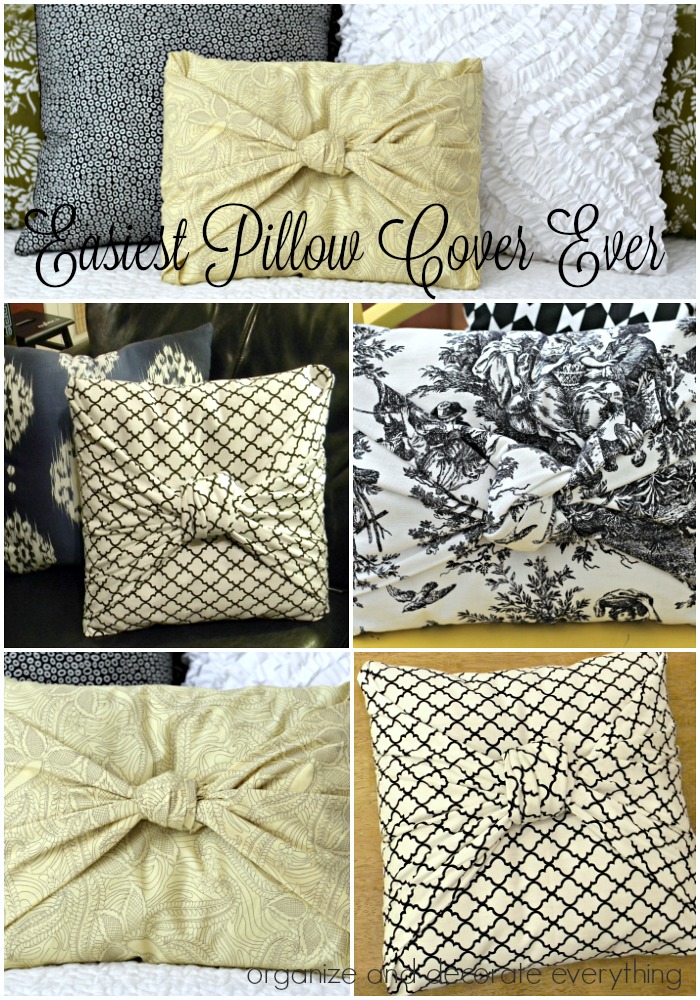 There is not an exact measurement for the fabric because pillows come in all shapes and sizes but this is the formula I use. The fabric needs to be 3 times as long (wide) as the pillow plus 4-6 inches and twice as tall plus 2-3 inches.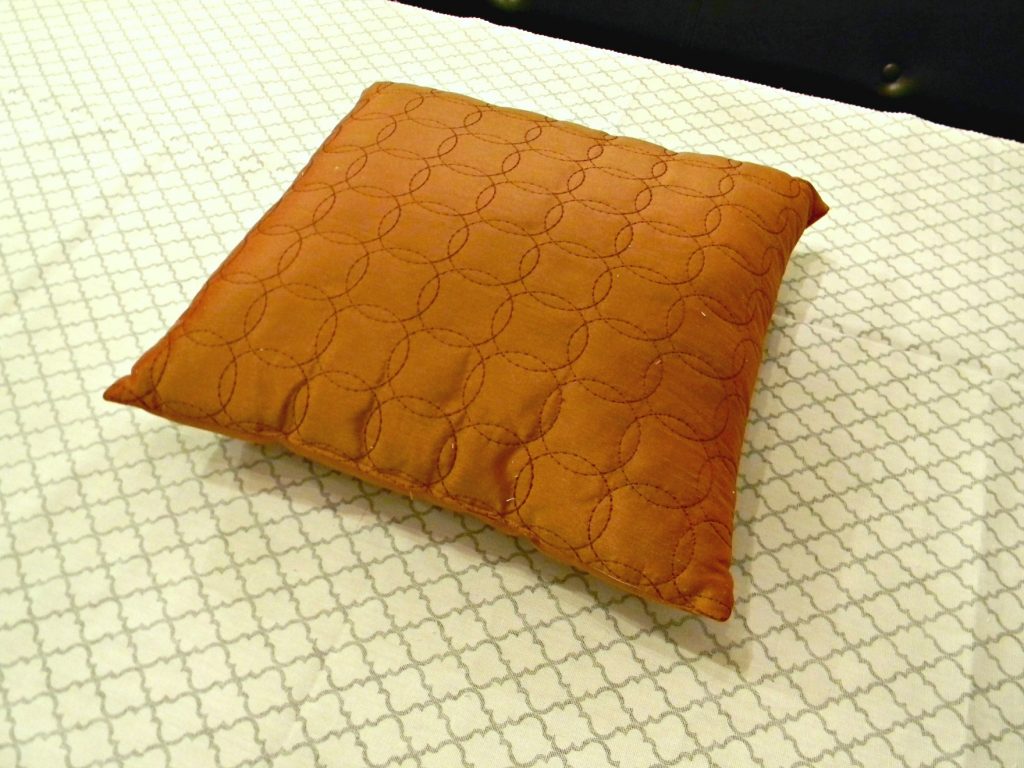 I used pinking shears to cut the fabric so it wouldn't fray. Start by folding the bottom half of the fabric to the center of the pillow.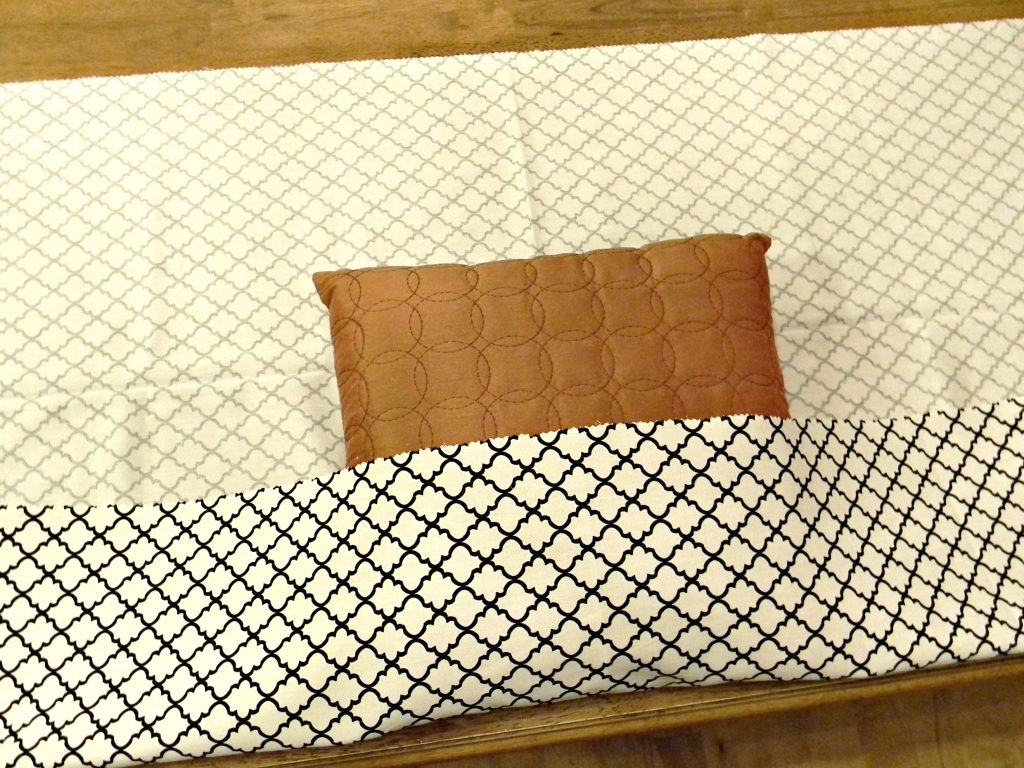 Then fold the top down to the center. The fabric will overlap an inch or so. Make sure the raw edge is in the center of the pillow so it will be hidden when it's tied.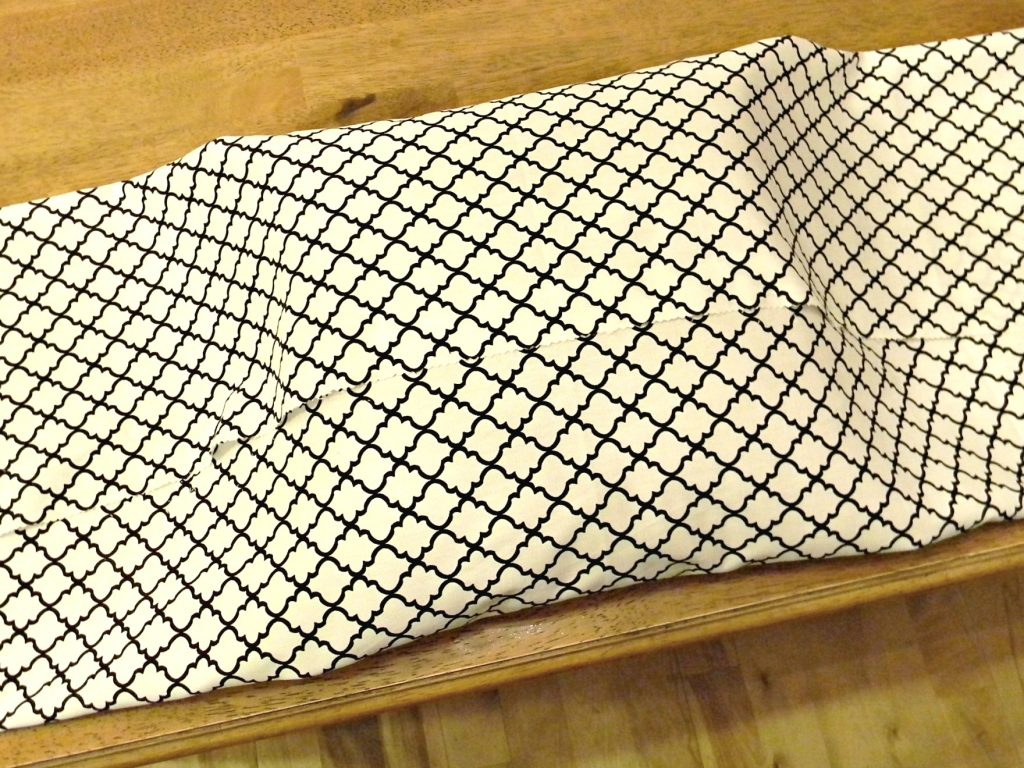 Fold both ends of the fabric as shown in the picture. Some have had a hard time making this look neat. Think of wrapping a package and make the folds crisp to have a professional looking end result.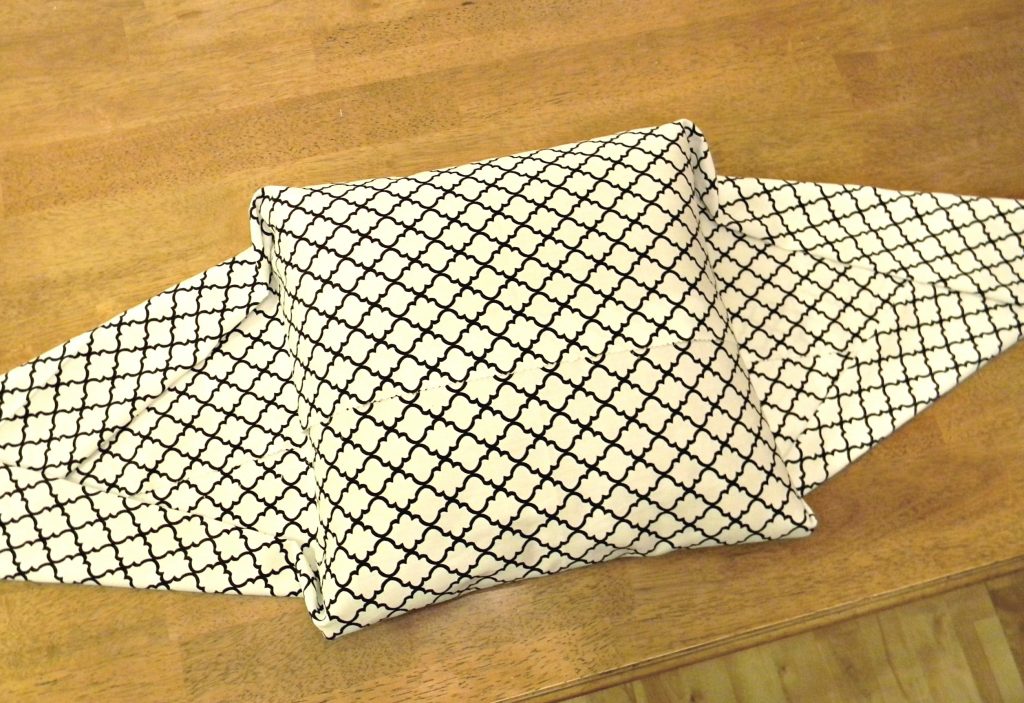 Bring the left side over the top of the pillow.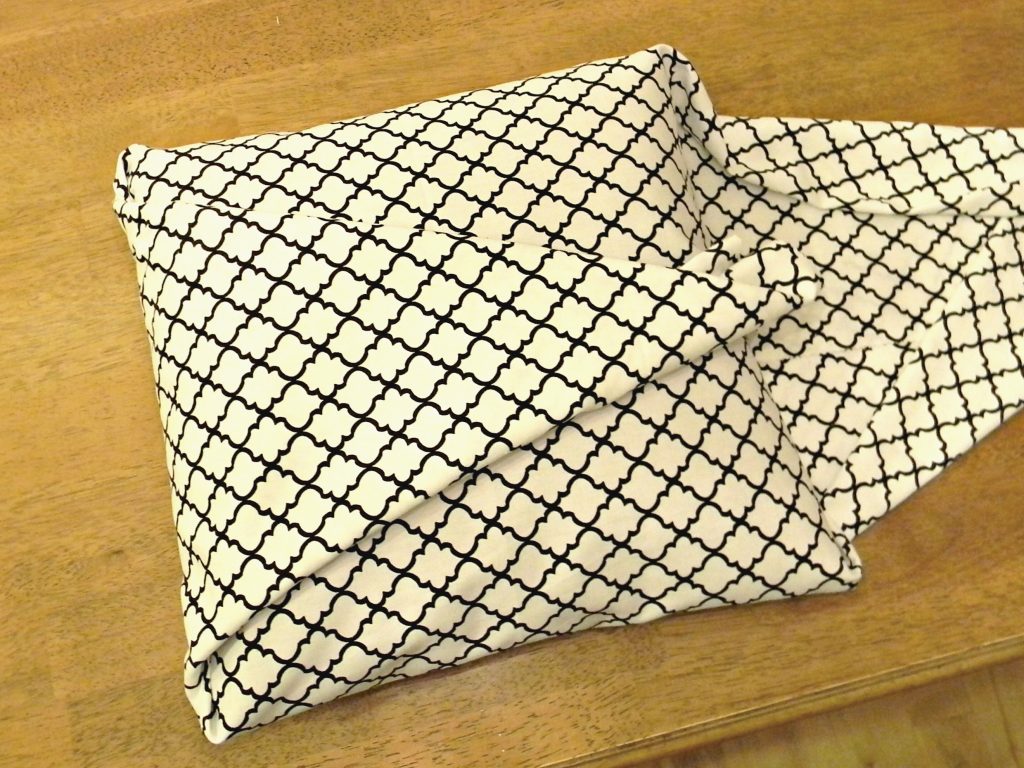 Then the right side.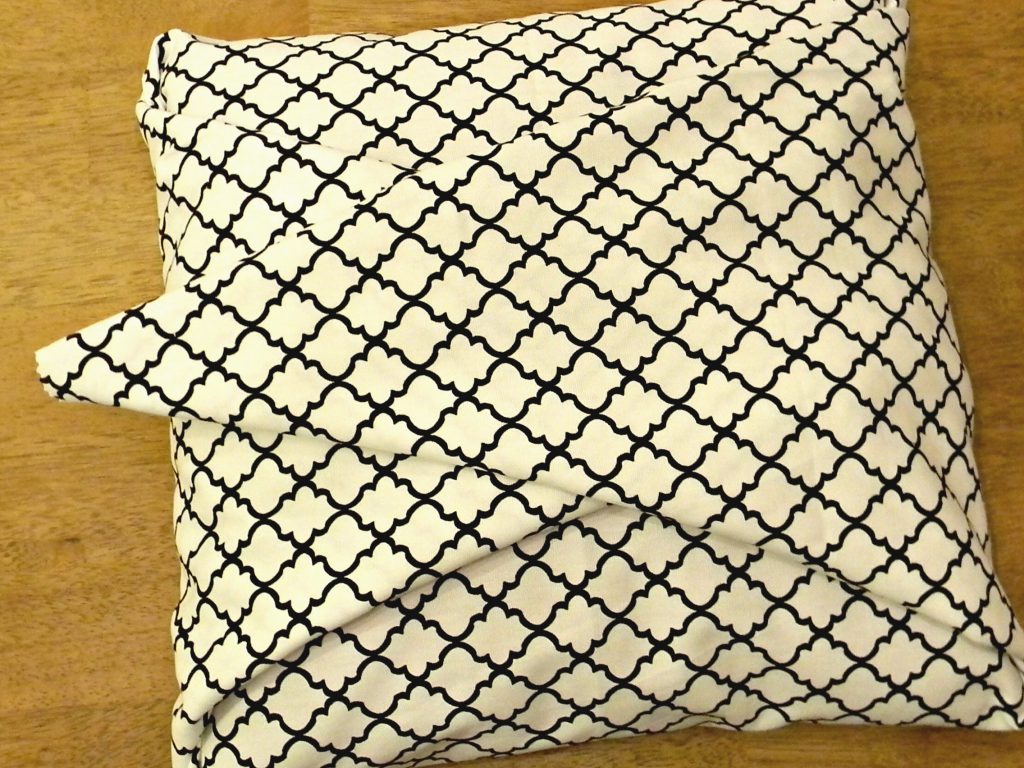 Now tie the ends together. Place the right side over the left side, as shown.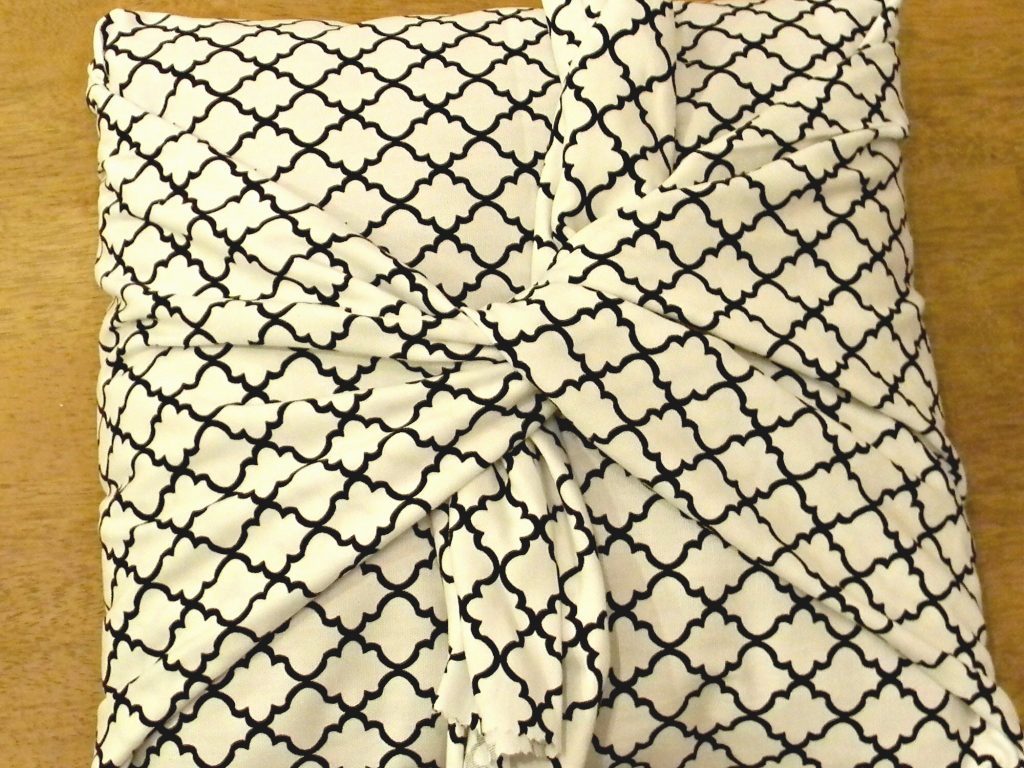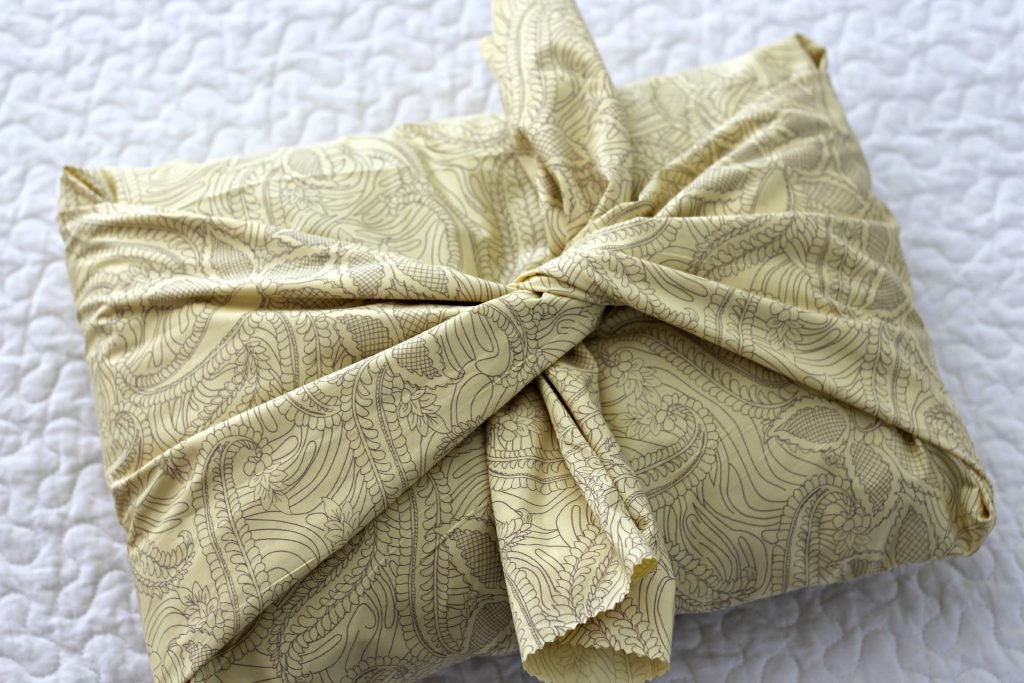 Then bring the bottom up and over the top. It's like a square knot, which is right over left, then left over right.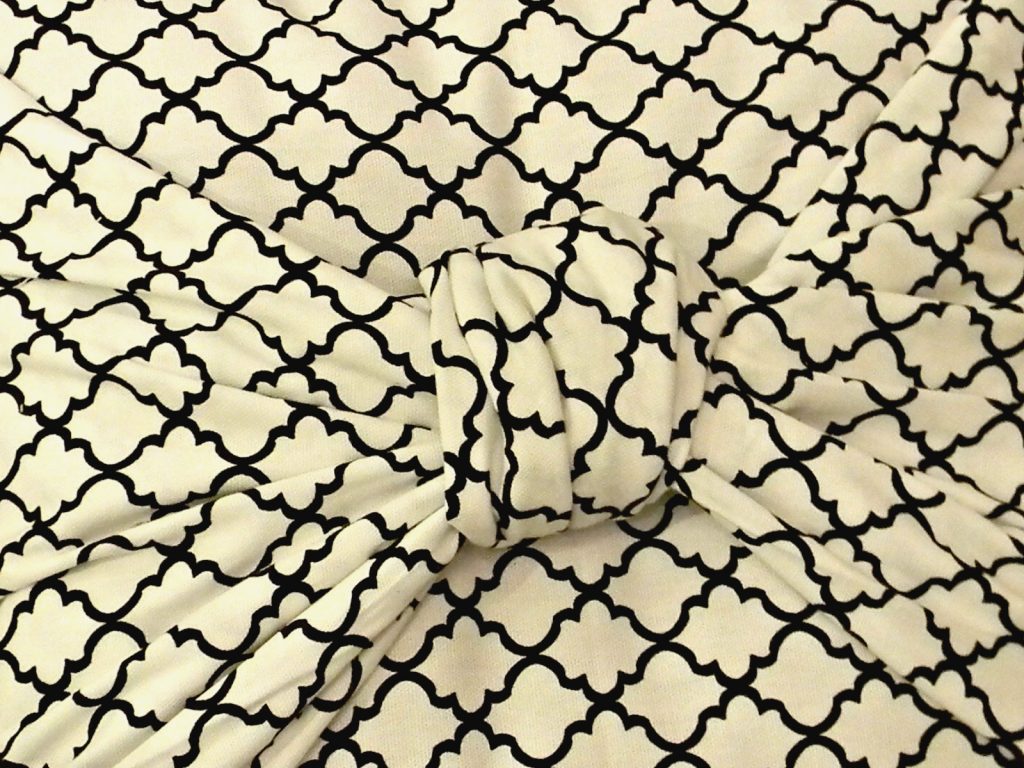 Tuck the ends of the knot under the sides of the fabric, as so.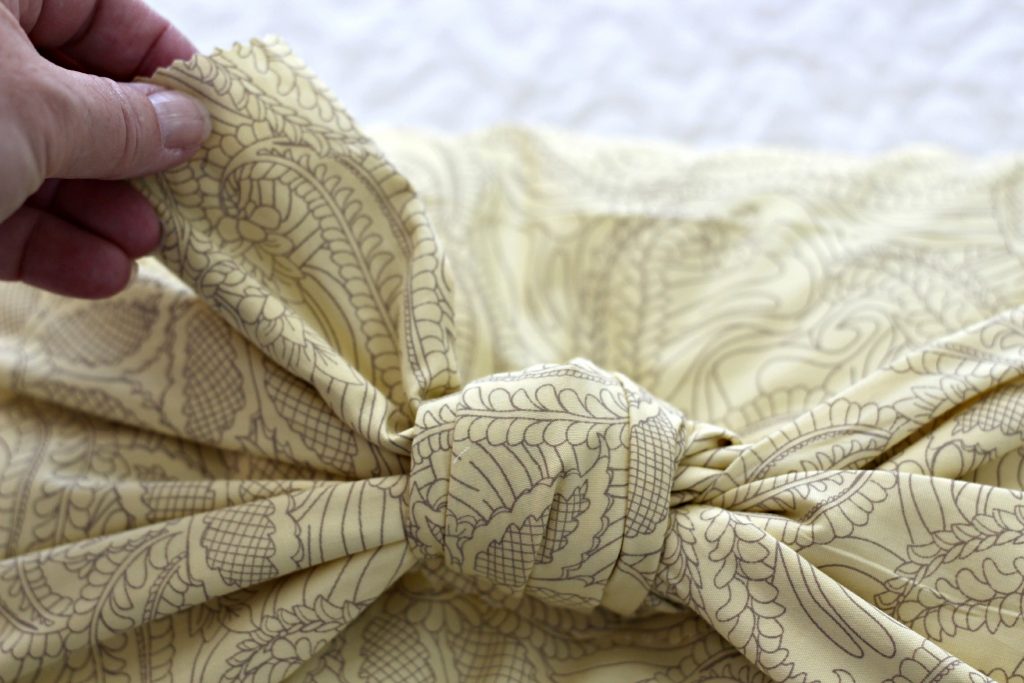 Ta-Da! You now have a beautiful pillow cover without any sewing. Hey, I don't sew much and this is the perfect no-sew solution.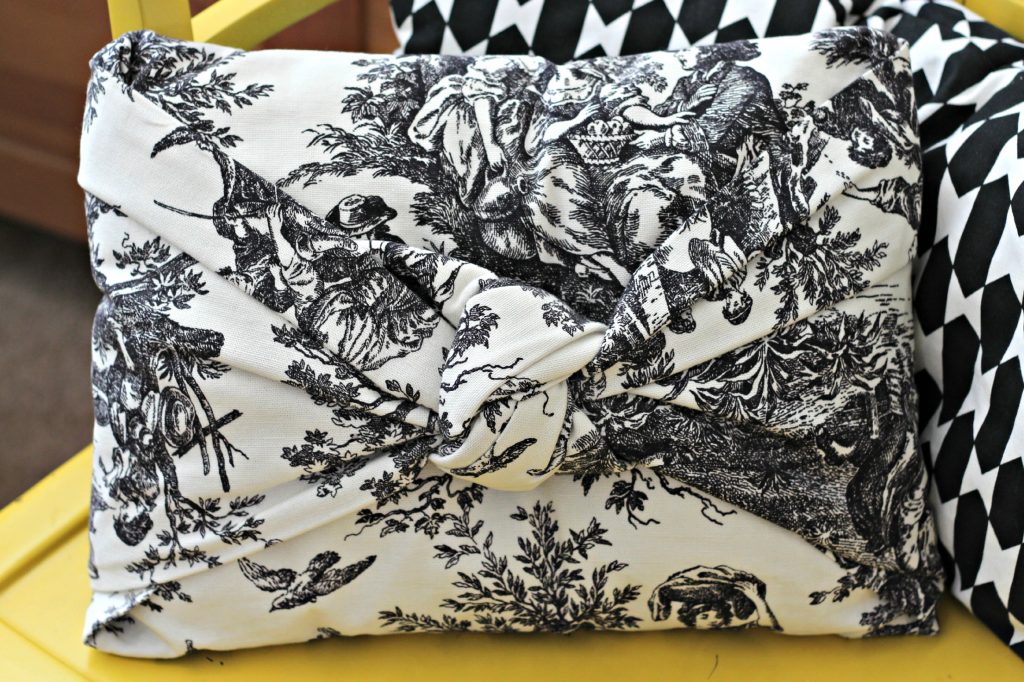 I prefer a little thicker fabric because it holds it's shape better. Thin fabric is a little easier to work with though. You can even try fabric with a little stretch to make it even easier. I would try a thin fabric for my first pillow, but if it's going to be used often I would use a thicker fabric that holds it's shape.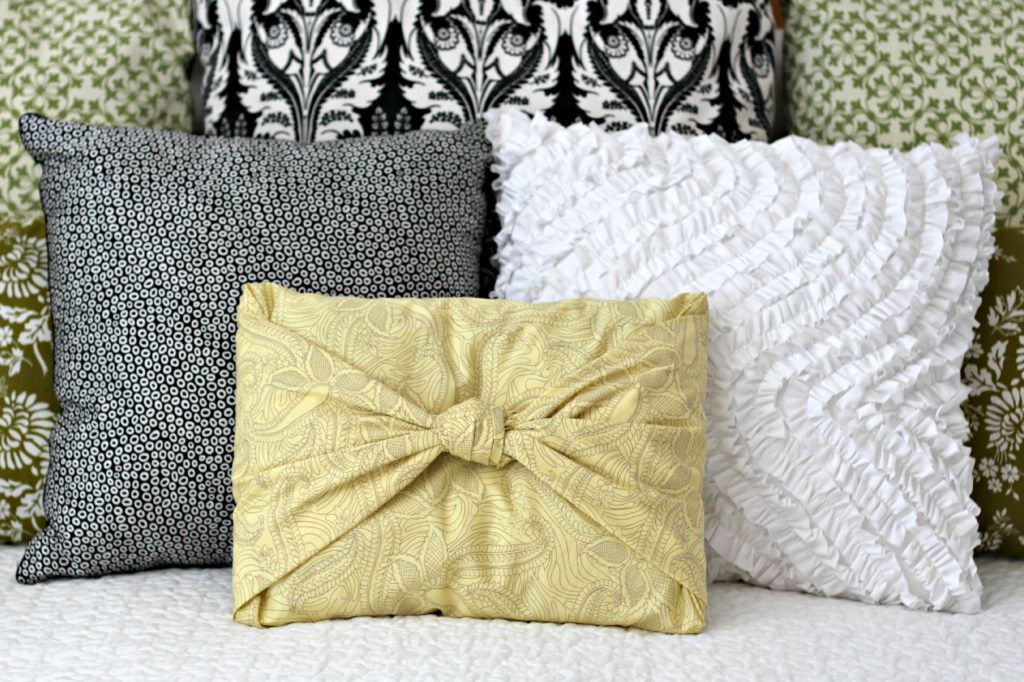 I love the knot. And it looks great on the love seat.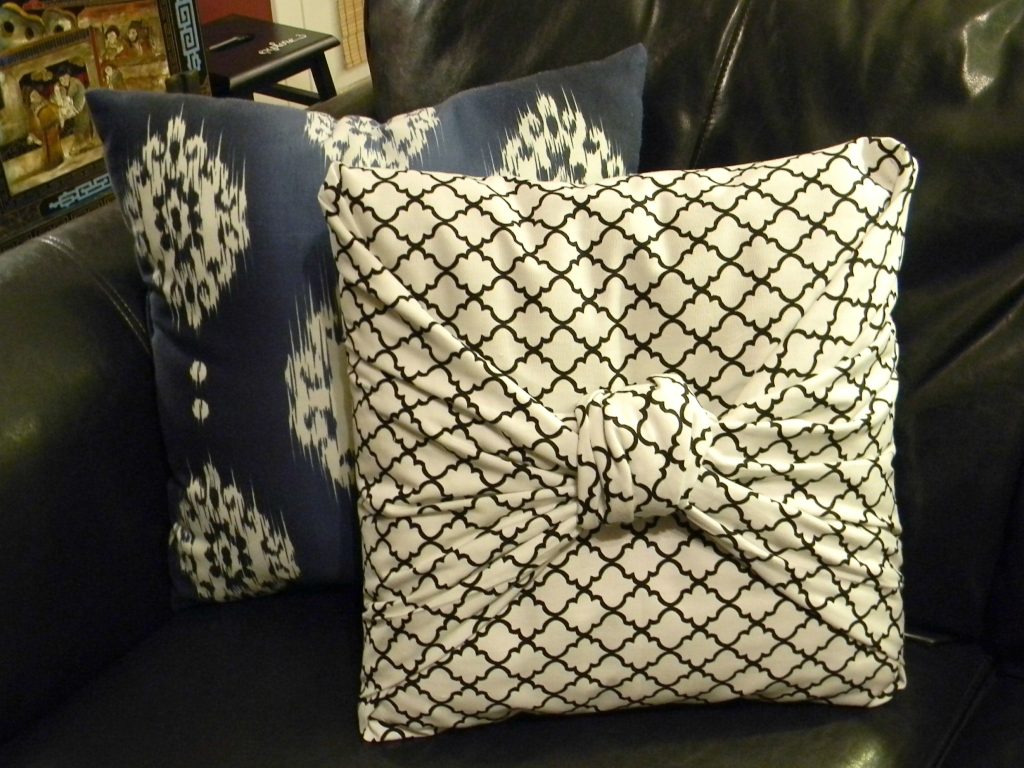 It even looks great on the back if I want to switch sides. So what do you think? Is it the easiest pillow cover ever or what?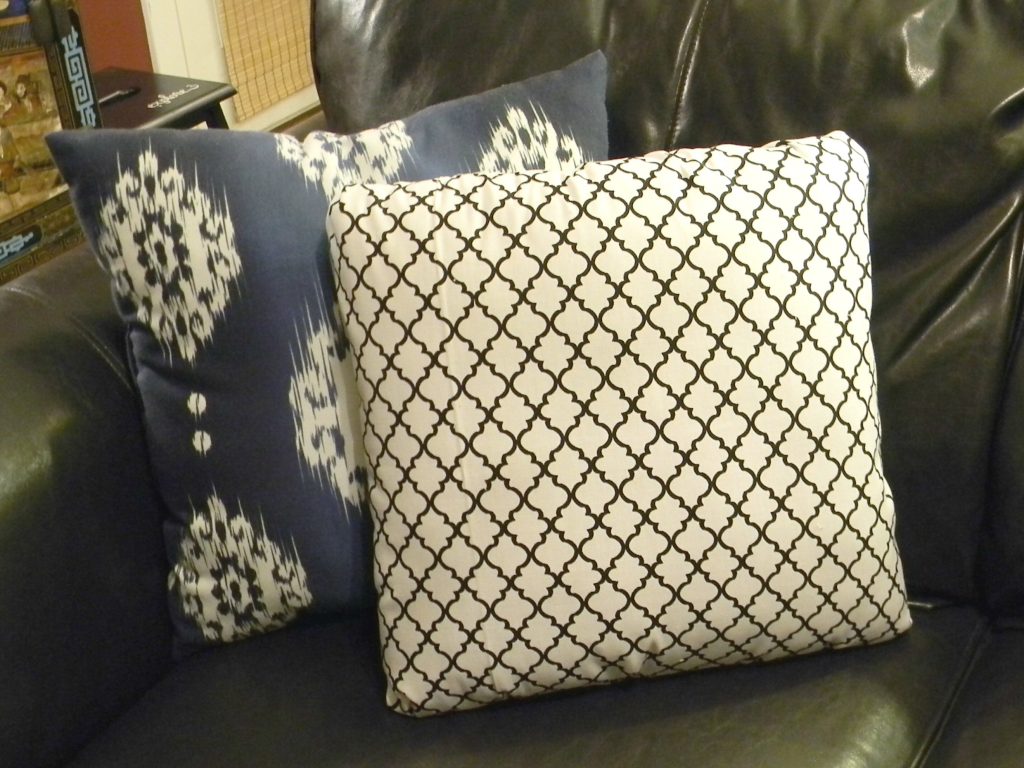 Pin it for later: