I had a Spring Mantel, but it was mostly pre-Spring and you know I love any excuse to change my mantel. Here's the items I decided to start with. Of course not everything was used this time, but I like a good selection.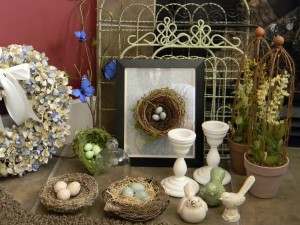 I wanted a more garden-y feel this time. Everything I used is from my decorating stash.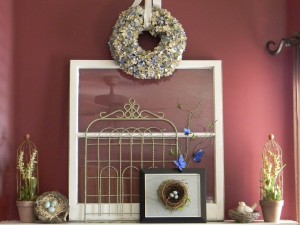 These items were all stored away in my Spring tote.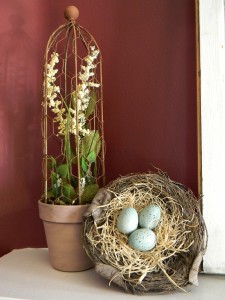 It's fun to go through the totes every season or holiday. I always forget what fun things I have stored away.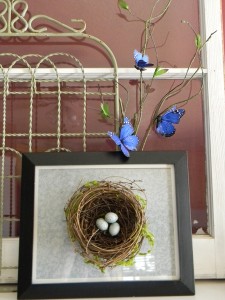 The bird was actually stored in my decorating/craft area.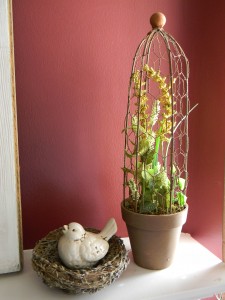 I love this hydrangea wreath.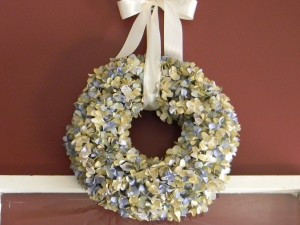 I made the framed nest last Spring. You can check it out here.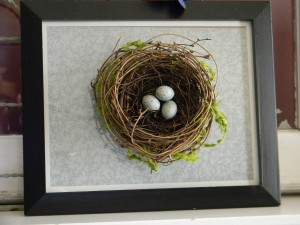 Now I just need to come up with a cute bunting to hang from the mantel.