My stairs looked blah and needed something Spring-y to perk them up. What's the Spring-iest thing I could think of? PINWHEELS! I love pinwheels. They remind me of childhood and soft winds and growing up in Indiana.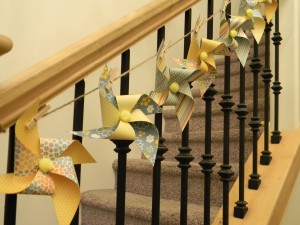 I started with these pretty double sided papers.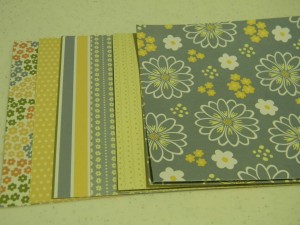 I've made pinwheels a couple of times on my blog. For a great tutorial on how I make my easy pinwheels, go here. I used a small hole punch instead of a floral pin to make the holes this time.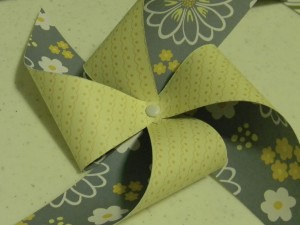 I added a pom pom to the center just for fun.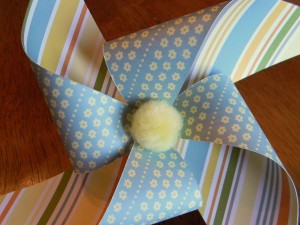 They're attached to the railing with twine and clothespins. The stairs are so much happier now. Do your stairs get dressed up for Spring?
Have a Beautiful Weekend!