I have been making this family favorite Chicken Cordon Bleu casserole for over 10 years and my family can't get enough of it. It's a fast and easy way to get that Chicken Cordon Bleu taste without all the work. Everyone I have ever shared this recipe with has loved it and added it to their dinner rotation. I hope you and your family enjoy it as much as we do.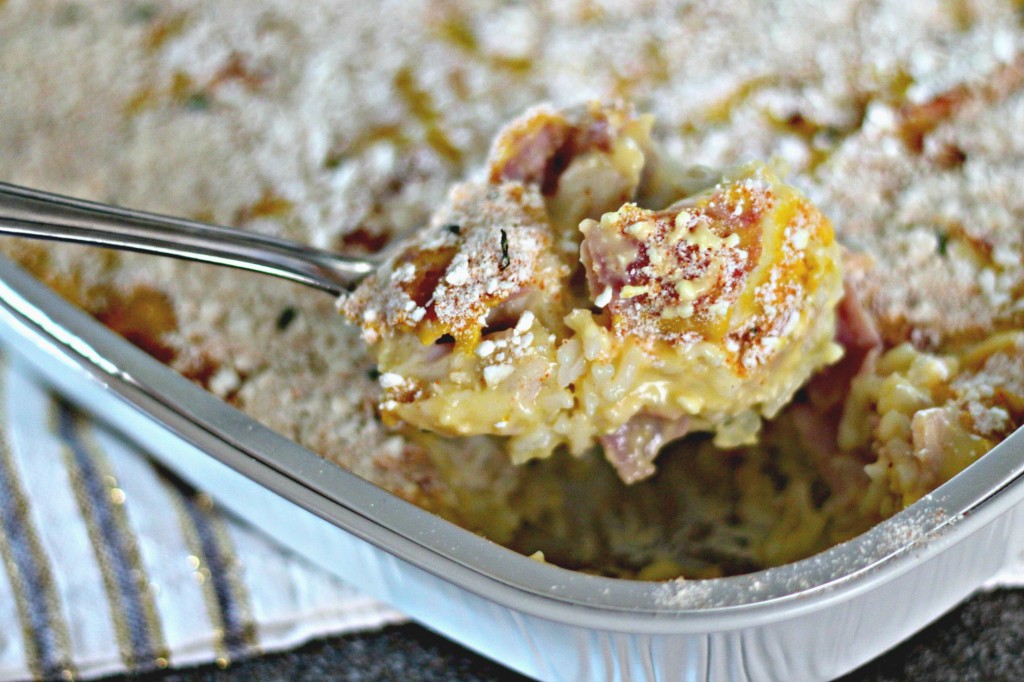 Ingredients:
2 cups cooked rice
3 cups cooked chicken
6 slices of swiss cheese
10 slices of cut up deli ham
2 cans of cream of chicken soup (gluten free or homemade)
1/2 cup milk
1/2 cup sour cream
1/2 cup crushed saltine crackers or gluten free panko
1/2 teaspoon paprika
1/2 teaspoon parsley
1/4 teaspoon garlic salt
It's easy to make this casserole gluten free by using gluten free cream soup and substituting gluten free panko for saltine crackers. I always check deli meat to make sure it is gluten free also. Most of the recipes I make these days are gluten free and most of the time nobody knows. Until I start eating it, that is.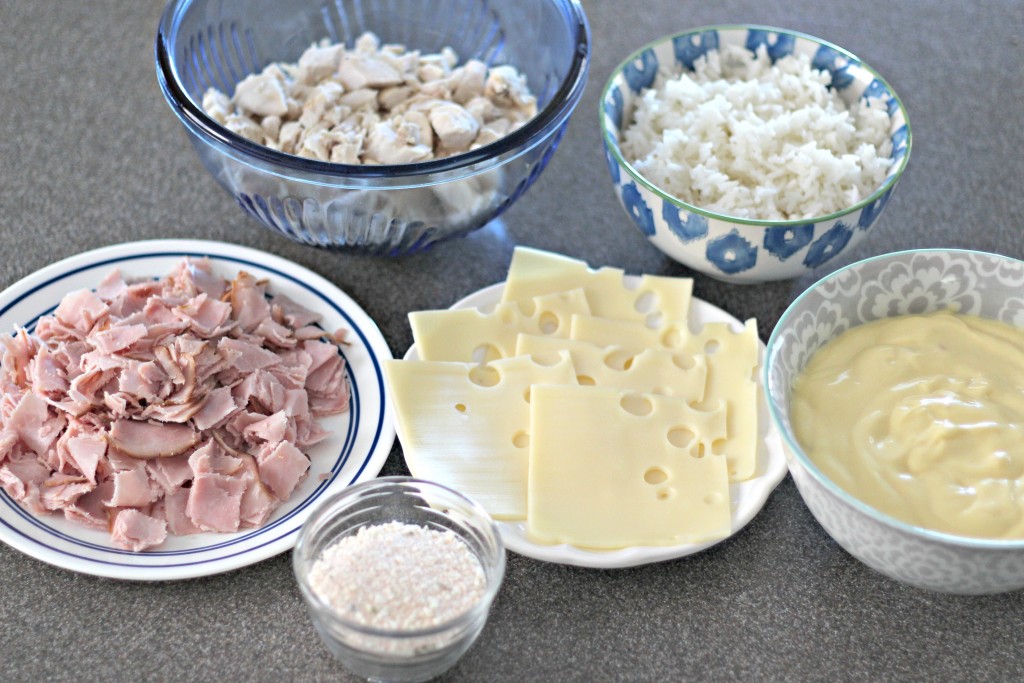 First coat a 9 x 13 inch baking dish with cooking spray.
Spread 2 cups cooked rice in the bottom of the baking dish.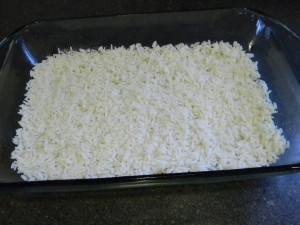 Arrange 3 cups of cooked chicken pieces over top of rice. Cook chicken breasts and cut up into bit size pieces or purchase already cut chicken at the deli to save on time.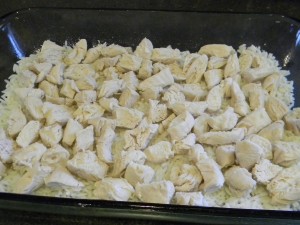 Layer 6 slices of Swiss cheese on top of chicken.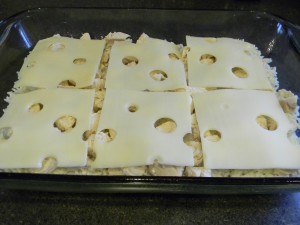 Then layer 10 slices of cut-up ham on top of the Swiss cheese.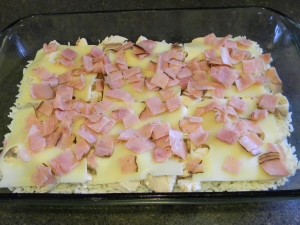 Whisk together 2 cans cream of chicken soup, 1/2 cup milk, and 1/2 cup sour cream. You can make your own cream of chicken soup or I purchase gluten free cream of chicken soup for my family.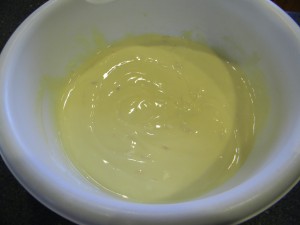 Spread the mixture on top of the ham.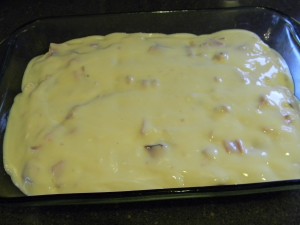 Crush 10 saltine crackers (about 1/2 cup) or use gluten free panko, then add 1/2 teaspoon paprika, 1/4 teaspoon garlic salt, and 1/2 teaspoon parsley and mix together.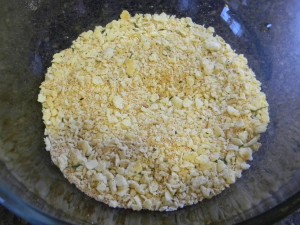 Sprinkle on top of soup mixture.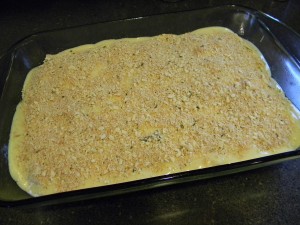 Bake at 350 degrees for 30 minutes. Now enjoy the best Chicken Cordon Bleu Casserole ever!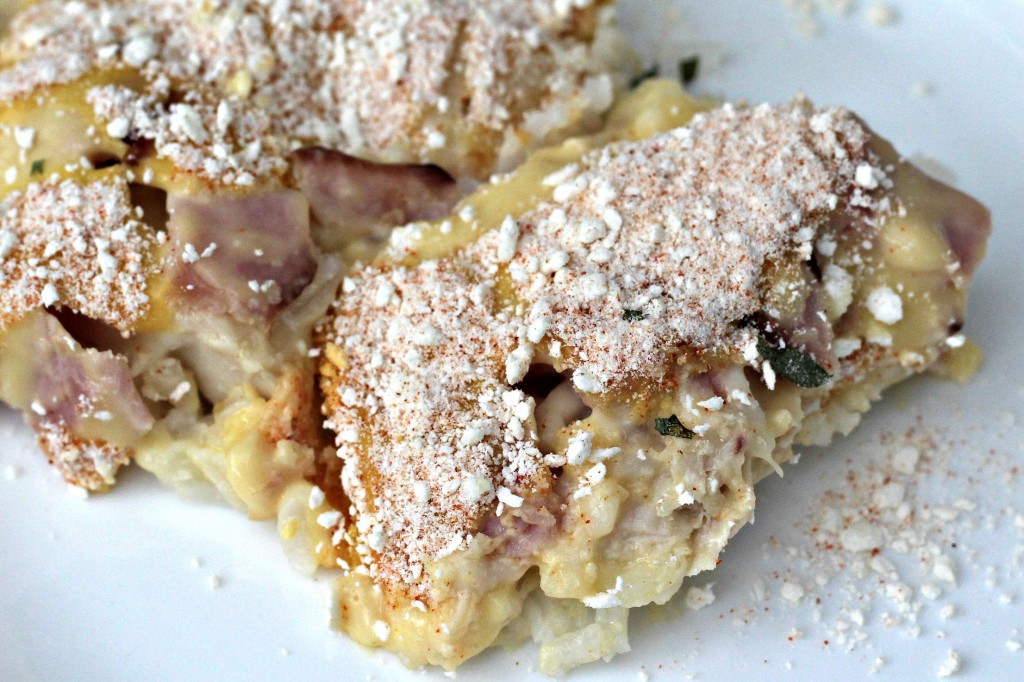 I've been asked if it freezes well. I haven't tried it yet but as soon as I do I'll let you know.