I love decorating for the 4th of July especially if I'm having a party. Who am I kidding, I don't have to have a party to make cute decorations, especially using the colors red, white, and blue. You only need a few inexpensive supplies for this patriotic 4th of July party decor.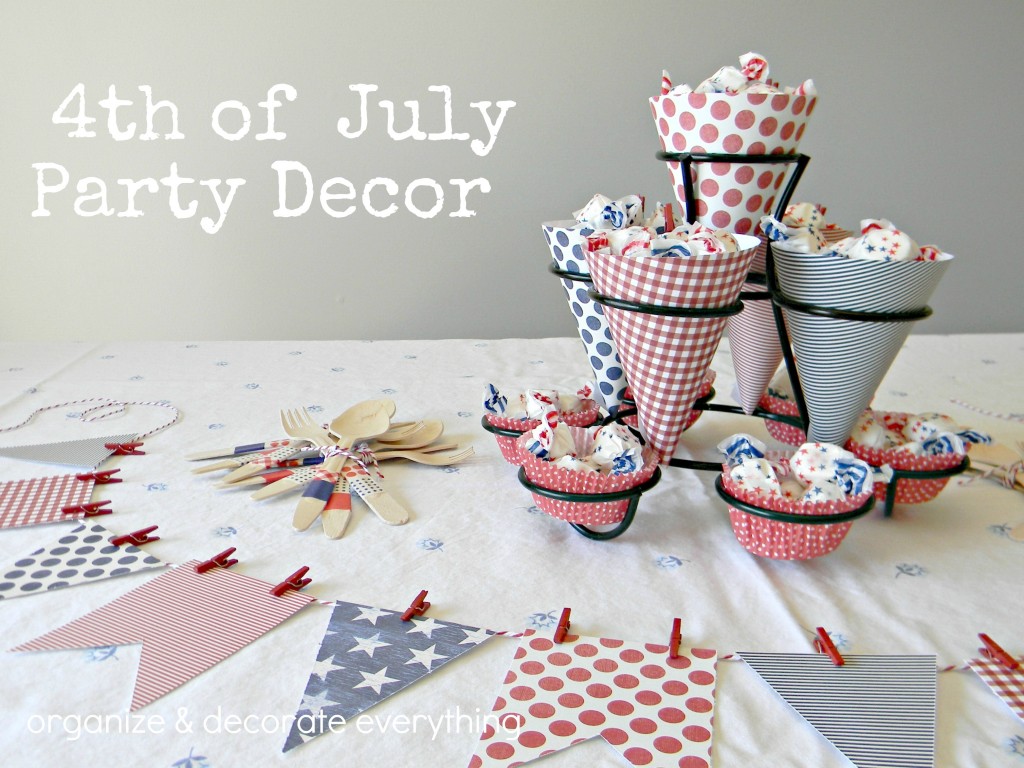 Supplies needed:
patterned scrapbook paper (red, white, blue)
twine
washi tape
wood utensils
tiny clothespins
metal cupcake holder
cupcakes papers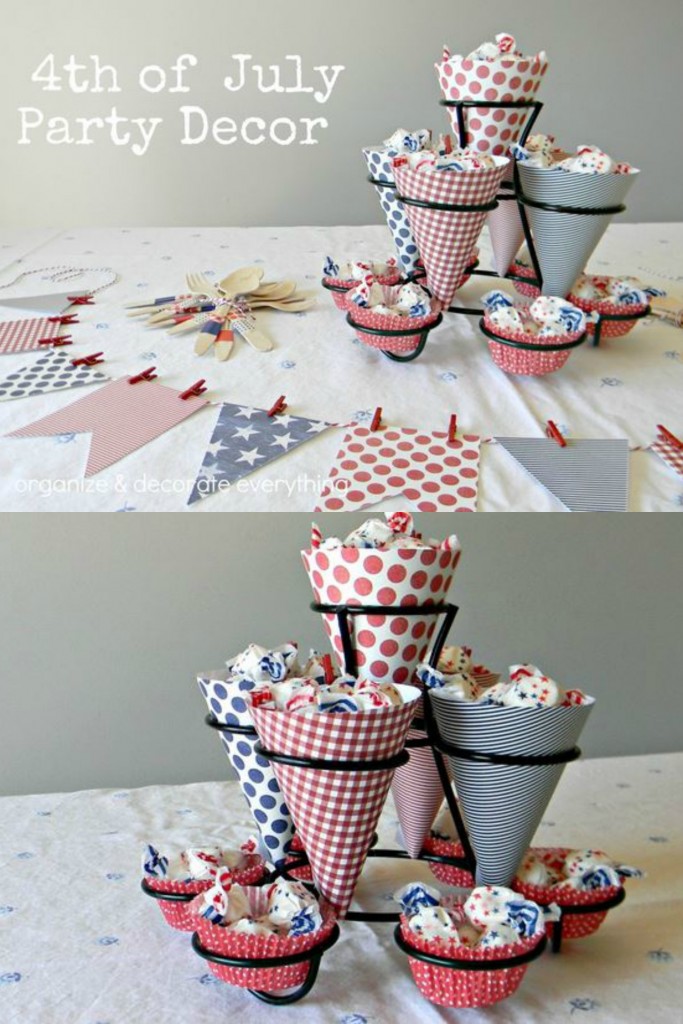 I started with this cupcake holder I bought at DI (thrift store) for .50 cents and some red, white and blue scrapbook paper.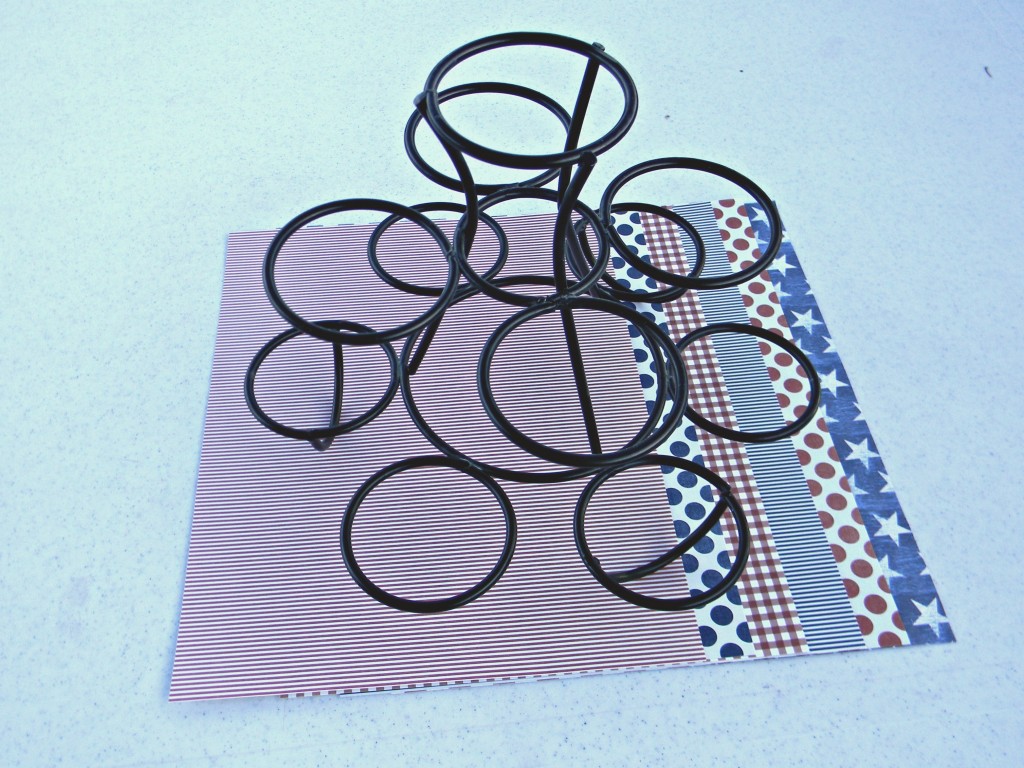 To make the cones I opened up a sno-cone cup to use as a template. Then traced in on the back of the papers.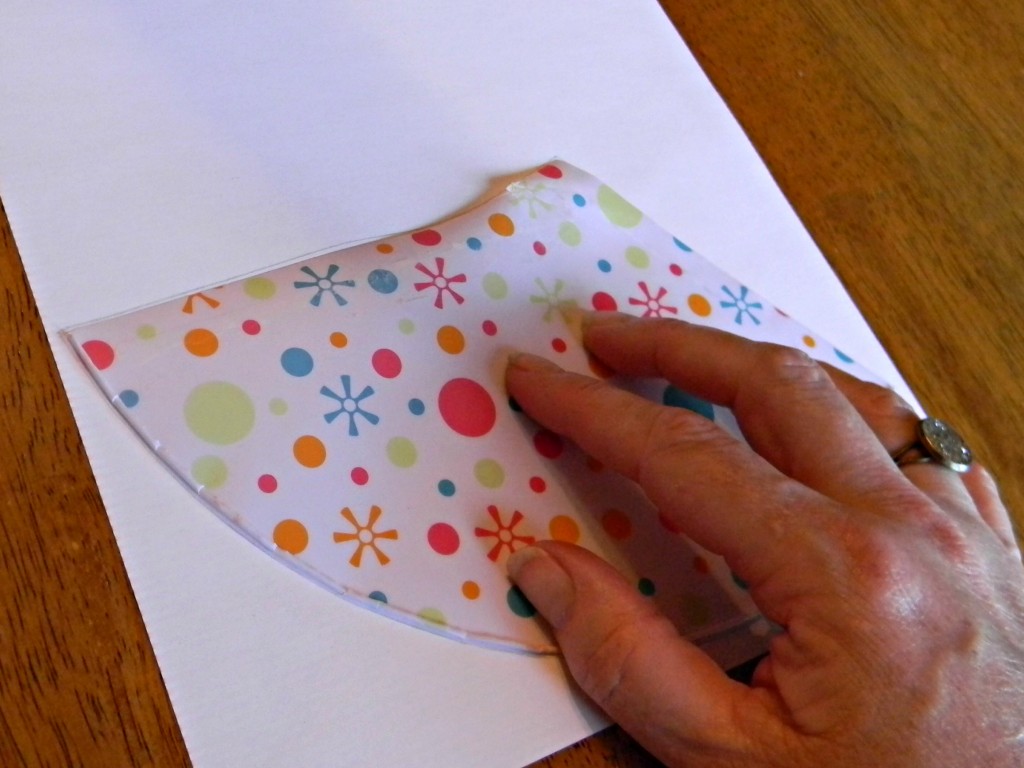 And cut them out.
I used double sided tape on the inside of the cone shape, formed it into a cone and secured it with the tape.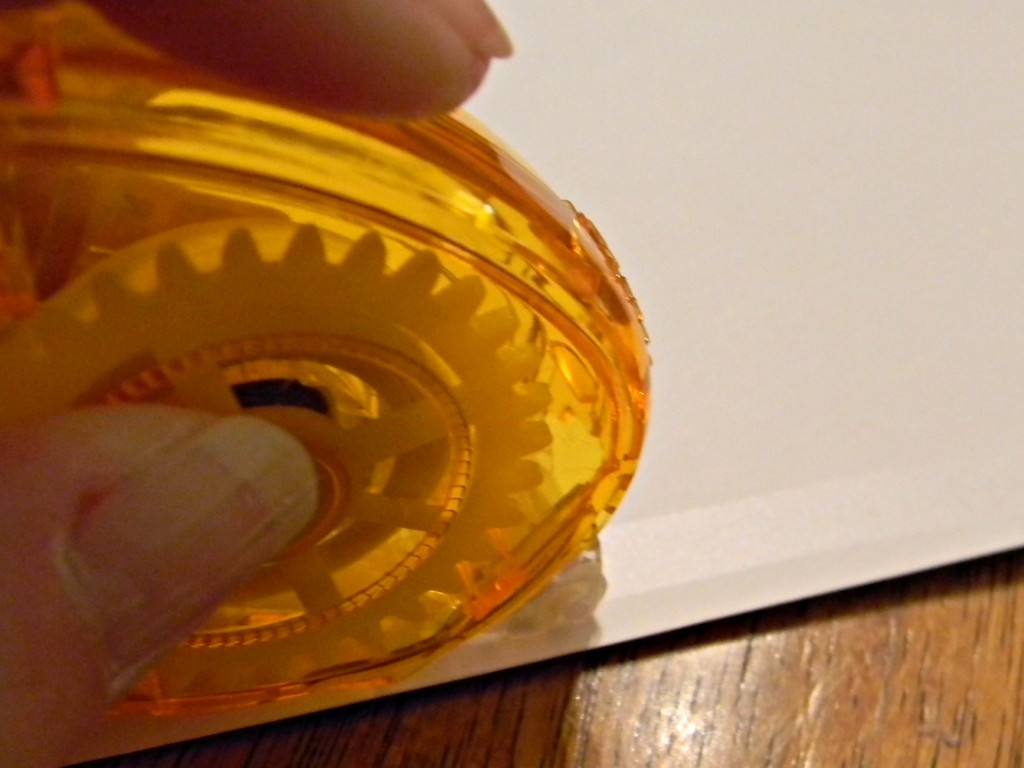 The cones work perfectly in the upper part of the holder but were too long for the lower part so I used cupcake liners. These would be so fun for candy, caramel corn, fruit, nuts, whatever you can think of. It makes a great centerpiece and display for a party.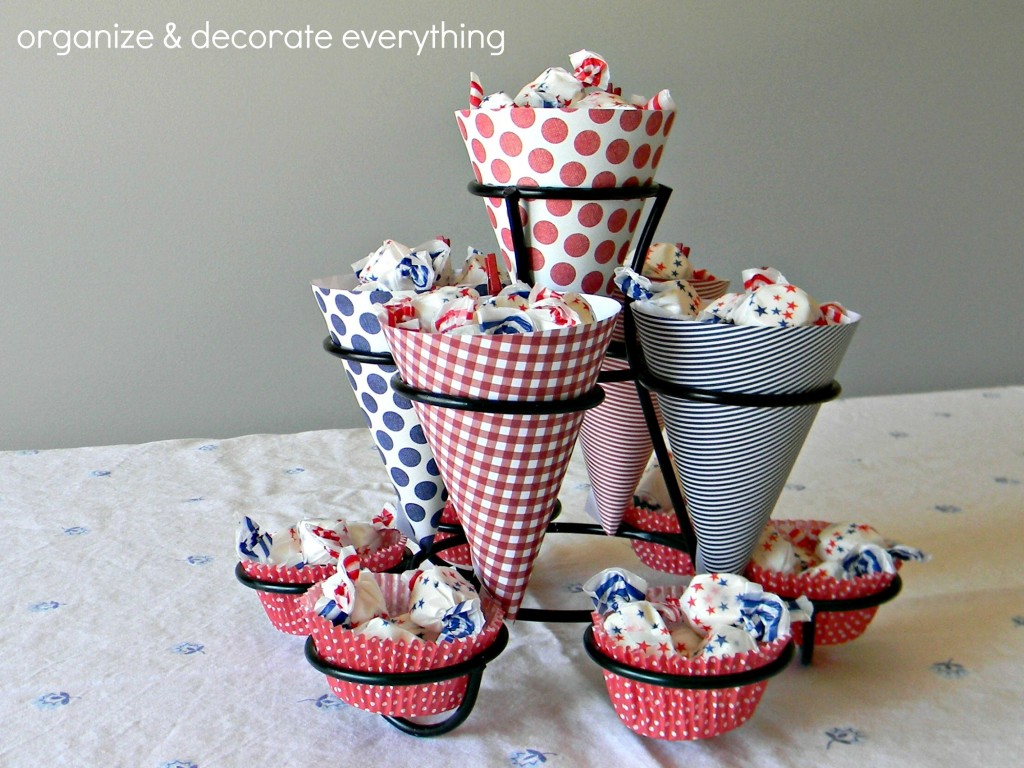 Next, I used washi tape to snazz up some wooden utensils. I'm a little scared to share with you where I get my wooden utensils because I don't want you to take them all, but since I love you all I will. Just leave some for me because I'm getting low. If you have a Boy Scout store near you, that's where I get them. They're very inexpensive compared to the smaller ones you can purchase from a craft or party supply store.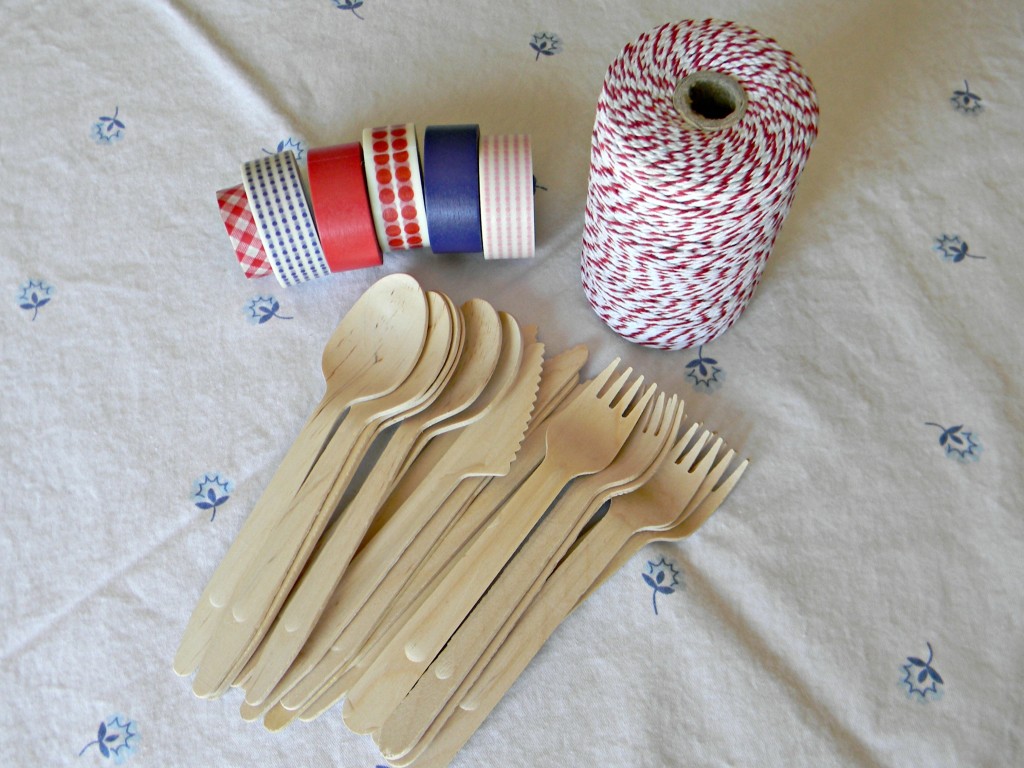 I wrapped the washi tape around the handles of the utensils and then tied the sets together with red bakers twine.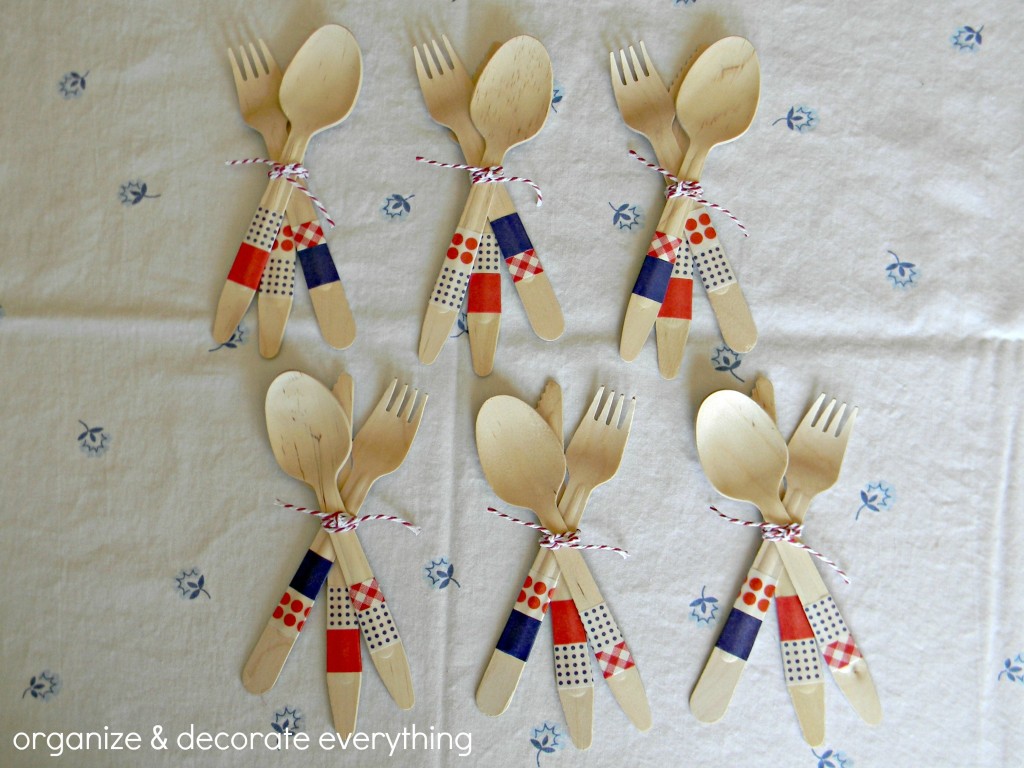 The next thing I made was a little banner with the remaining paper and bakers twine. I used little red clothespins to attach the paper to the twine.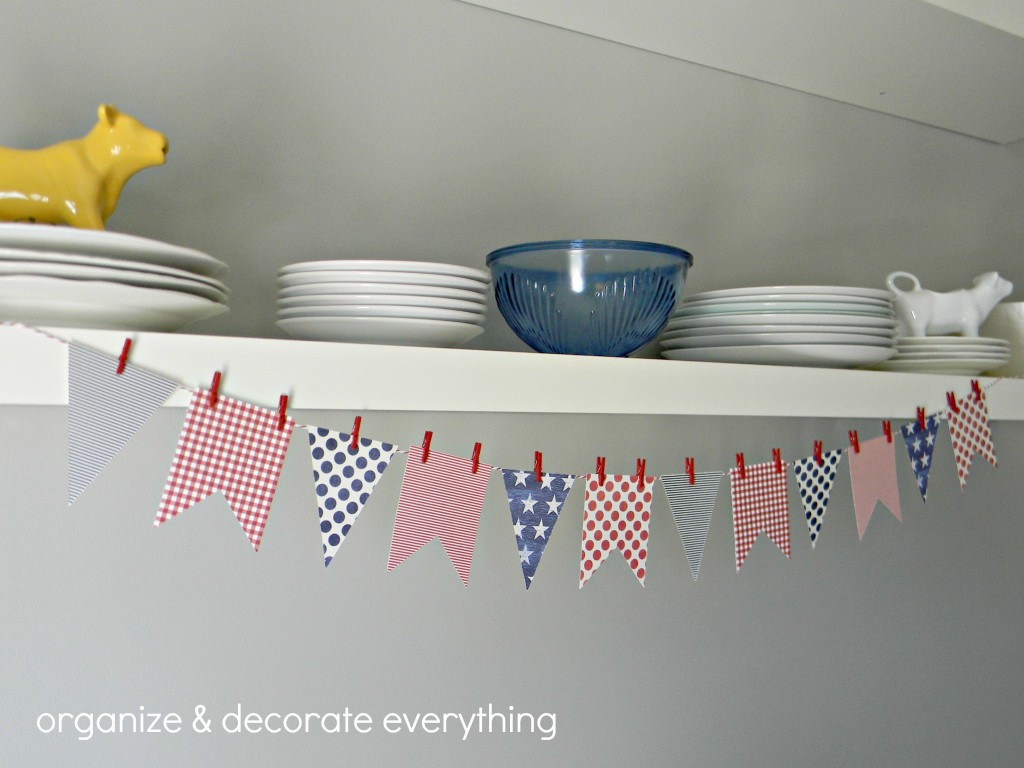 Once I made these party supplies I decided I needed more, so be looking for more party decor ideas coming your way.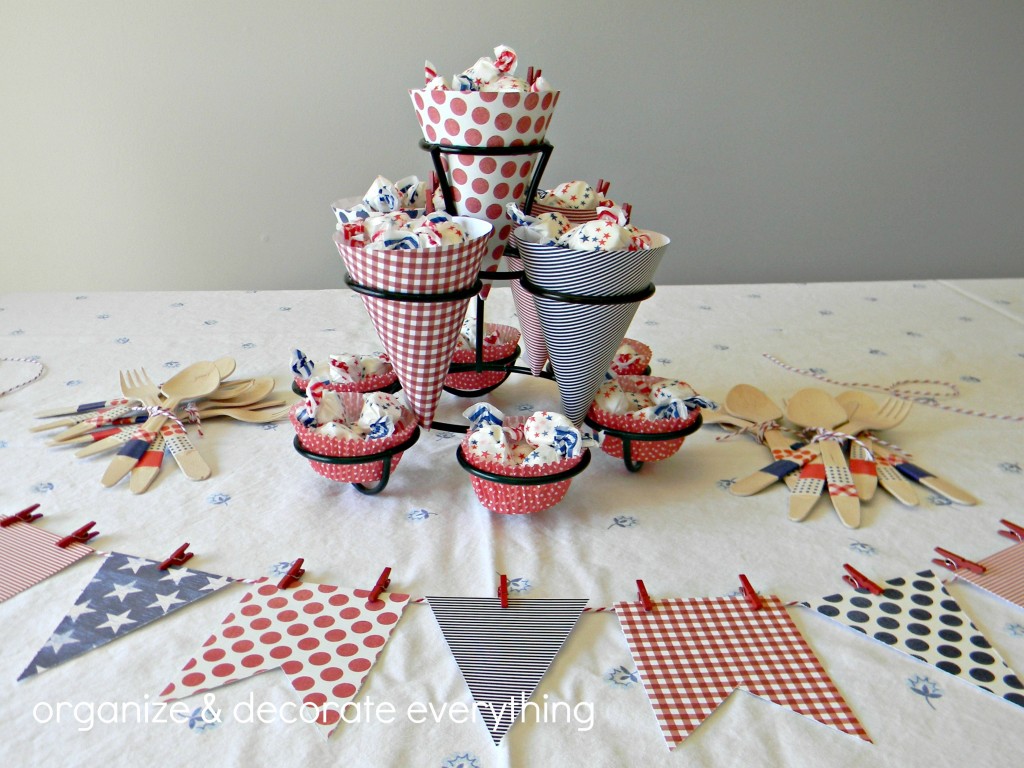 Do you want to host a party just so you can make cute decorations? I can't be the only one.