I was thinking I would share how I've had my mantel decorated for the last couple of months before I share my patriotic mantel. I like to change the mantel often but this Love Joy Peace Mantel felt so comfortable that I kept it longer than usual. These colors and words give me a sense of ease and comfort and I've enjoyed seeing them in this space. And the bonus is, since I shopped my house, I didn't have to pay a penny to pull this look together.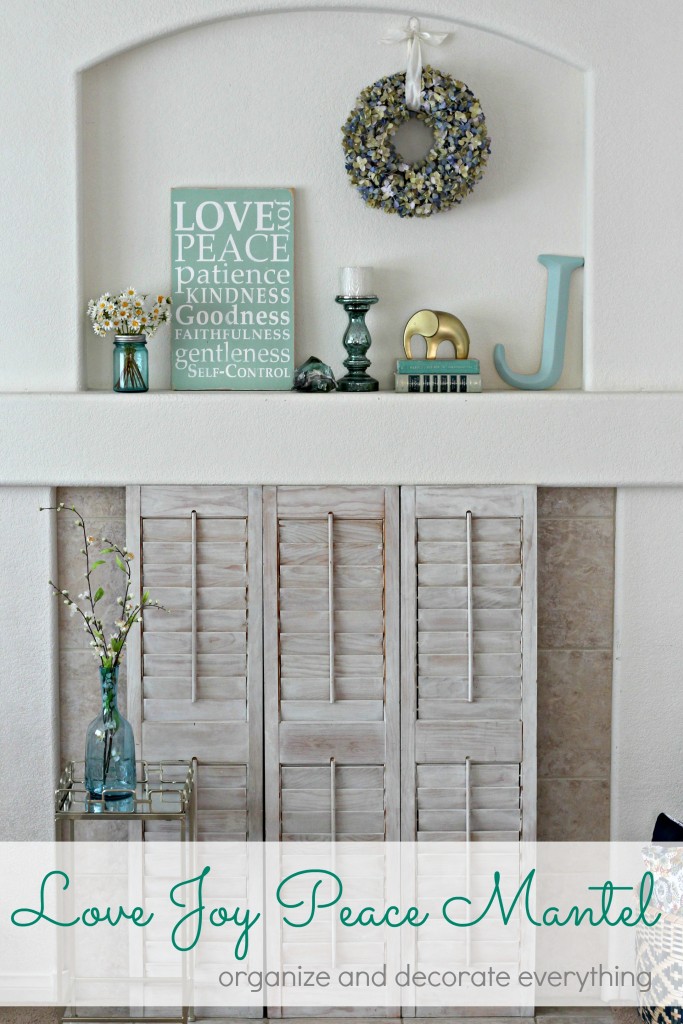 The sign is from Barn Owl Primitives. I had it made last year and I still read it a couple times a day, especially when the day isn't going so well. The patience and self control reminds me of what I need to practice and improve on.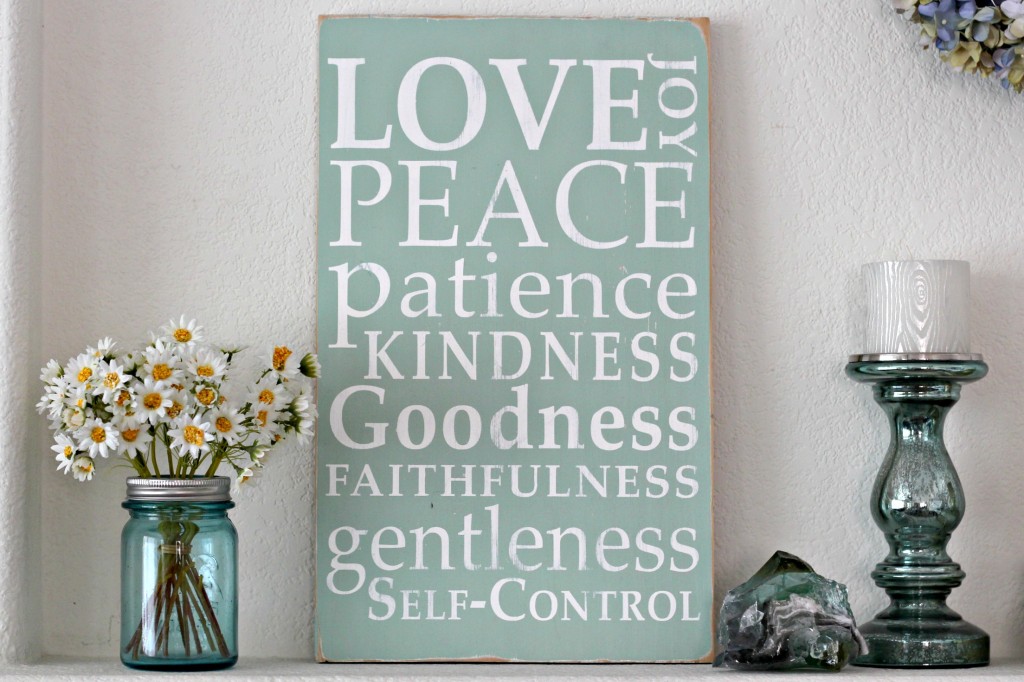 Mason jars are perfect for so many things, but blue mason jars are my favorite vases. Just pop in some of your favorite faux flowers and you have a beautiful arrangement. I left the ring on this time but you could also take the ring off or wrap some twine around the top.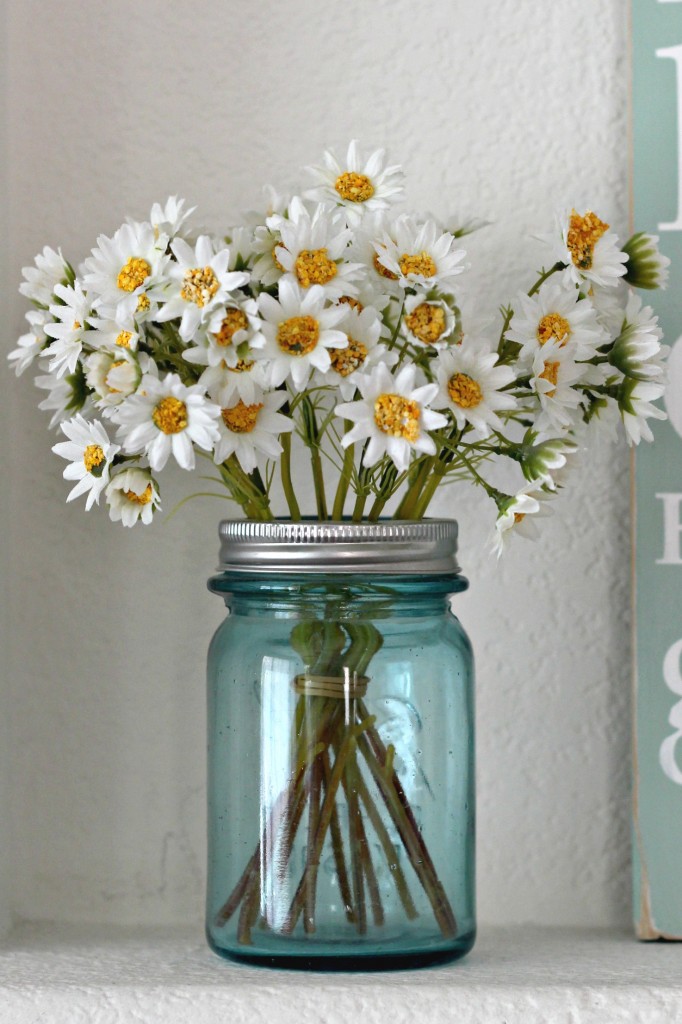 A couple birthdays ago hubby and I headed out to the desert and came upon a cactus nursery. It was full of so many beautiful things. One of the things I fell in love with was colored glass. I picked this beautiful piece and 2 others. Hubby lucked out that year, it was a cheap birthday present. The colors in the glass goes so perfectly with the blue candlestick. Don't you just love the faux bois candle also!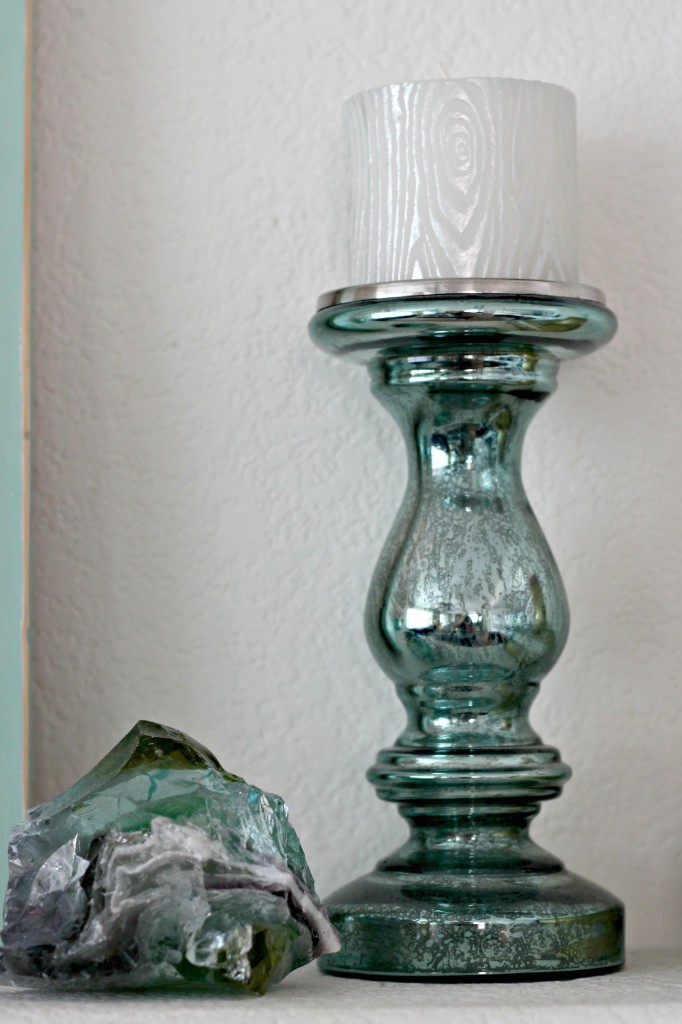 I love using books in decorating especially to give height to an item. I have several old Reader's Digest I use for decorating and I've actually read some of them too. The cute elephant was a birthday gift from one of my daughters.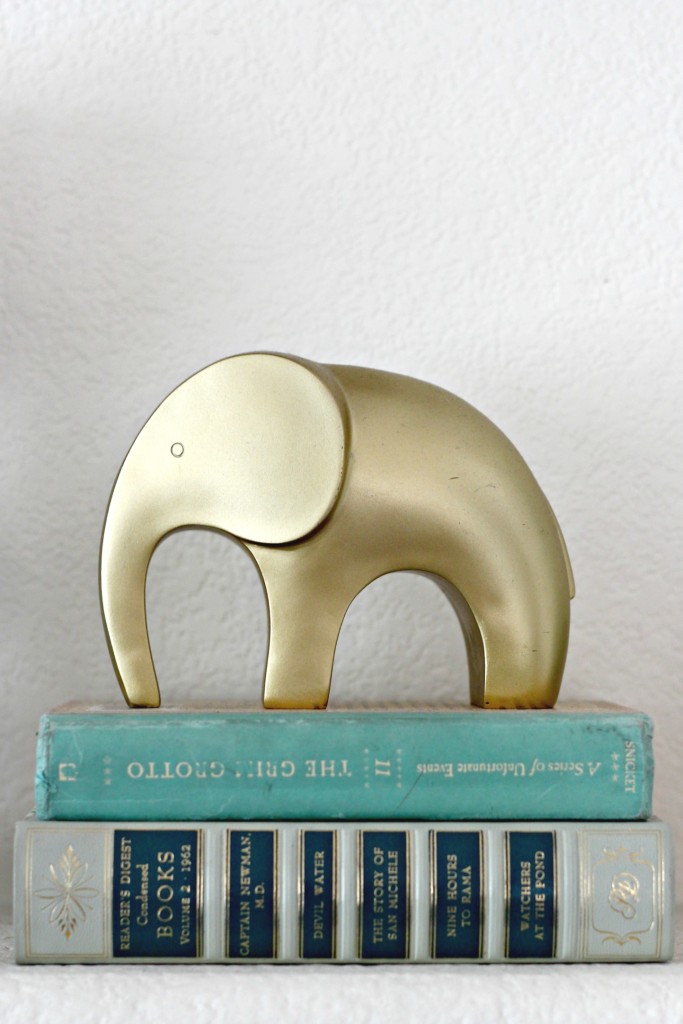 I bought the J several years ago but it's creamy color didn't work well with the mantel decor, so I painted it a light blue. I only had a small amount of paint in the spray can but it was just enough.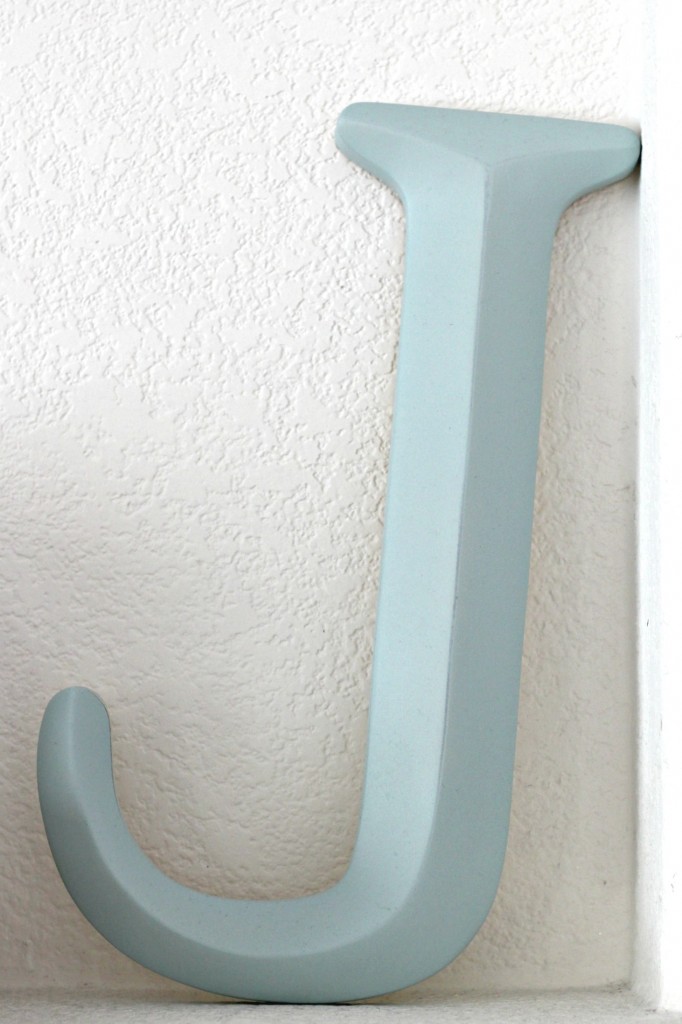 I love all of the soft muted colors in this hydrangea wreath.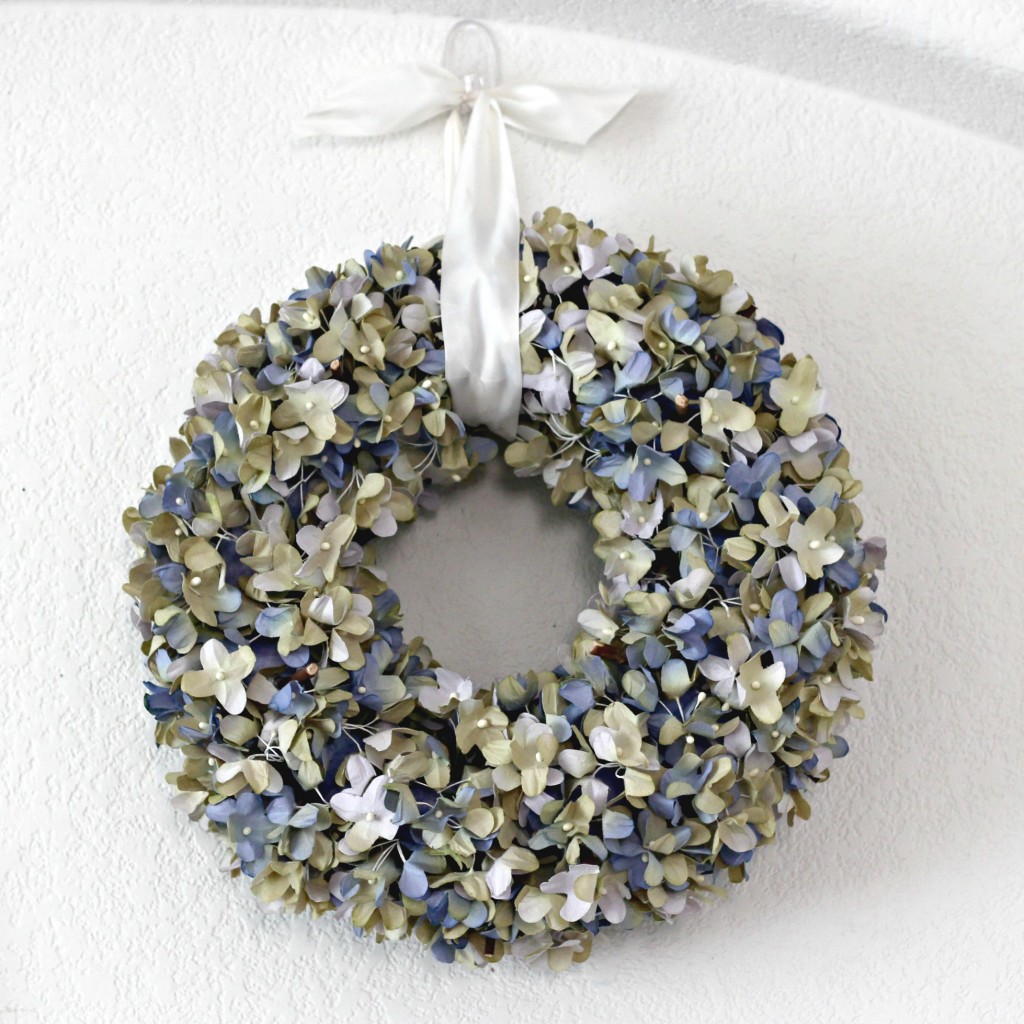 I like to add decor to the front of the fireplace if it works well. This little table with vase and flowers doesn't take up much space but it adds a lot of interest to the area.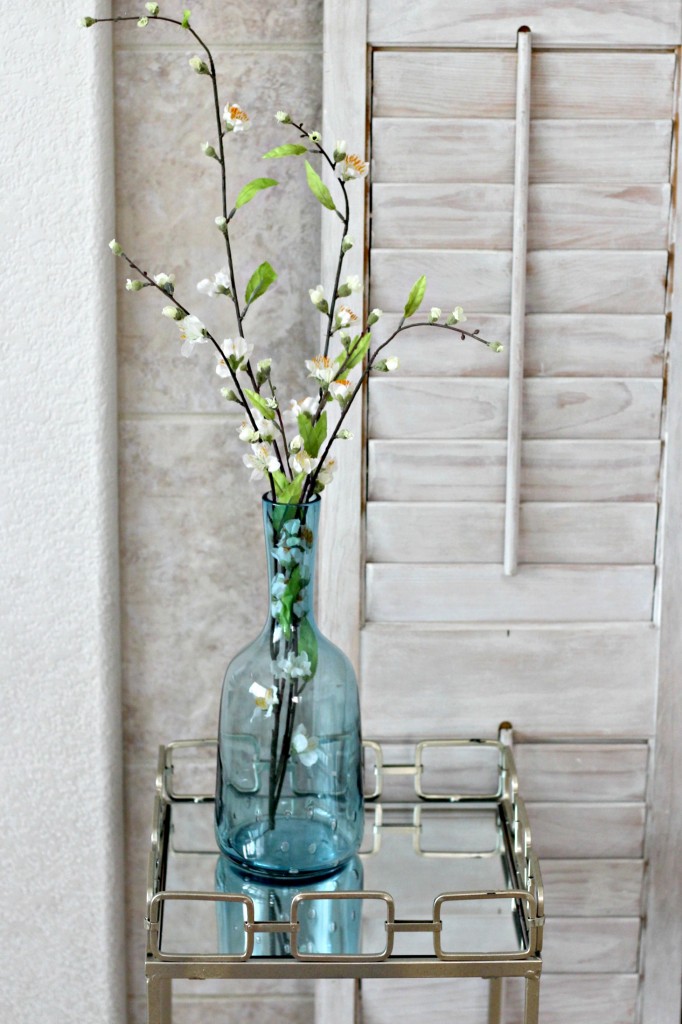 This fireplace hasn't worked since we moved in and I was tired of seeing the black hole. These old shutters were in my last house and they fit perfectly in front of fireplace. I love how it looks now!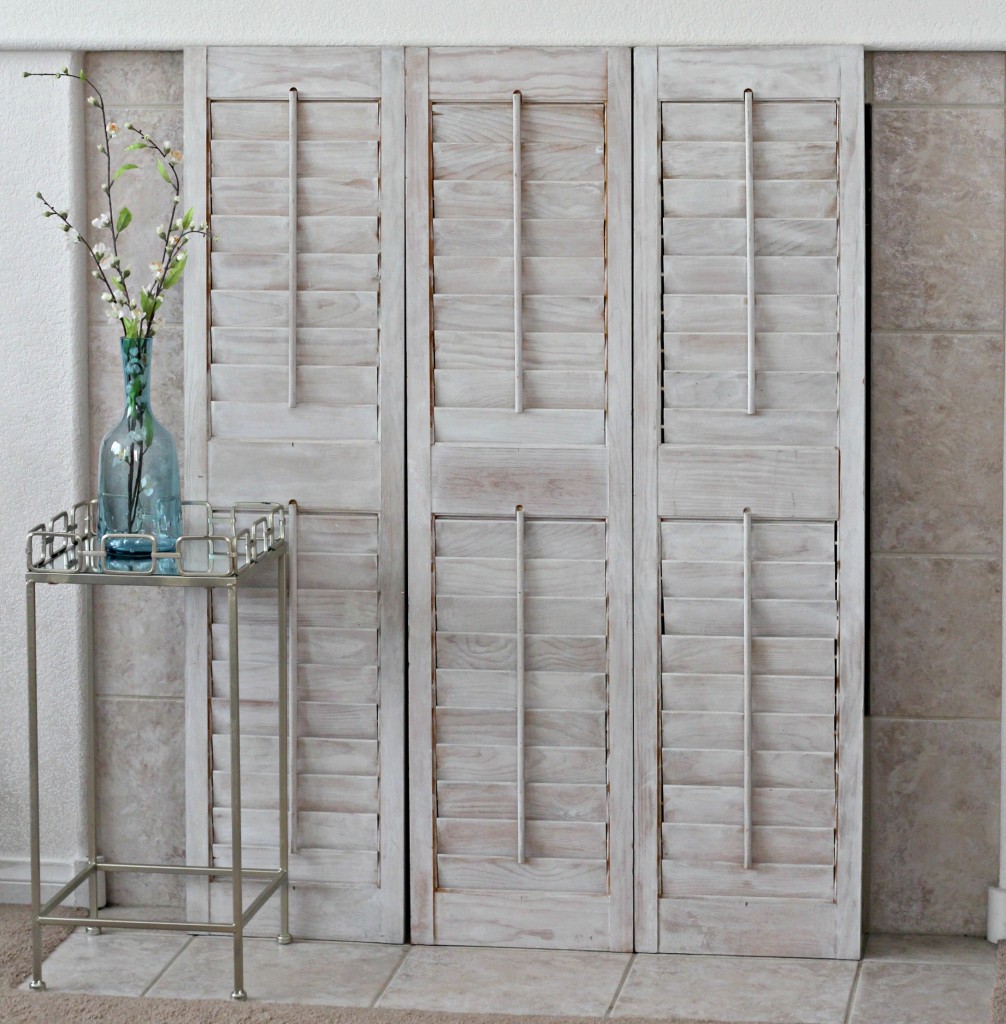 I kind of hate to take these mantel decorations down. Maybe I will recreate it later.