I love this time of year. I love decorating with red, white, and blue. I love feeling patriotic and surrounding myself with reminders of this wonderful country I live in. And another thing I really love is making projects using items I already have so I don't have to spend any money. This Patriotic Star Art was free for me to make, but even if you don't have all of the materials, it's still very inexpensive.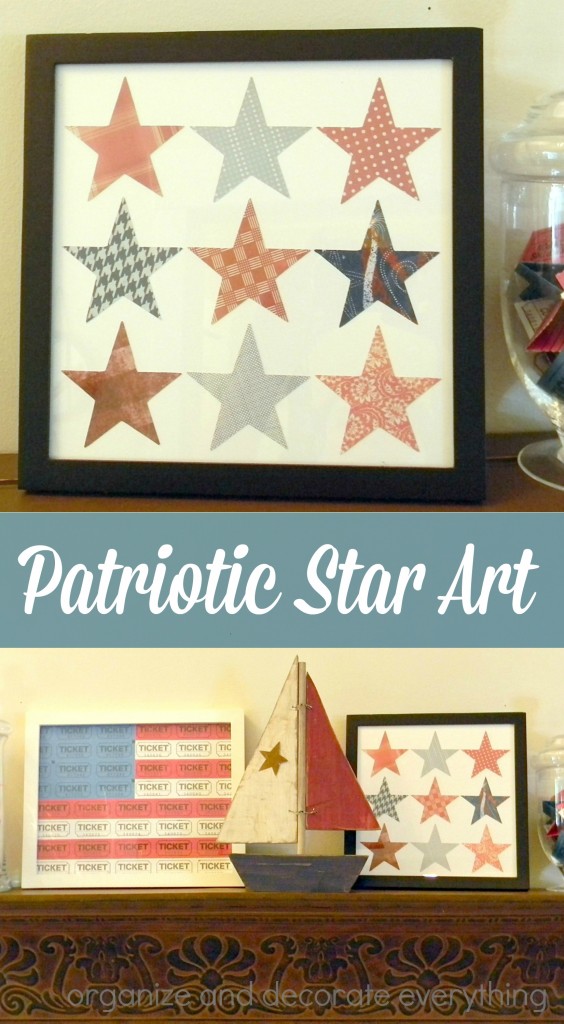 I used red and blue scrapbook paper and a square frame I already had in my stash. You could do this project using a rectangle frame but the affect won't be the same, so I recommend using a square frame.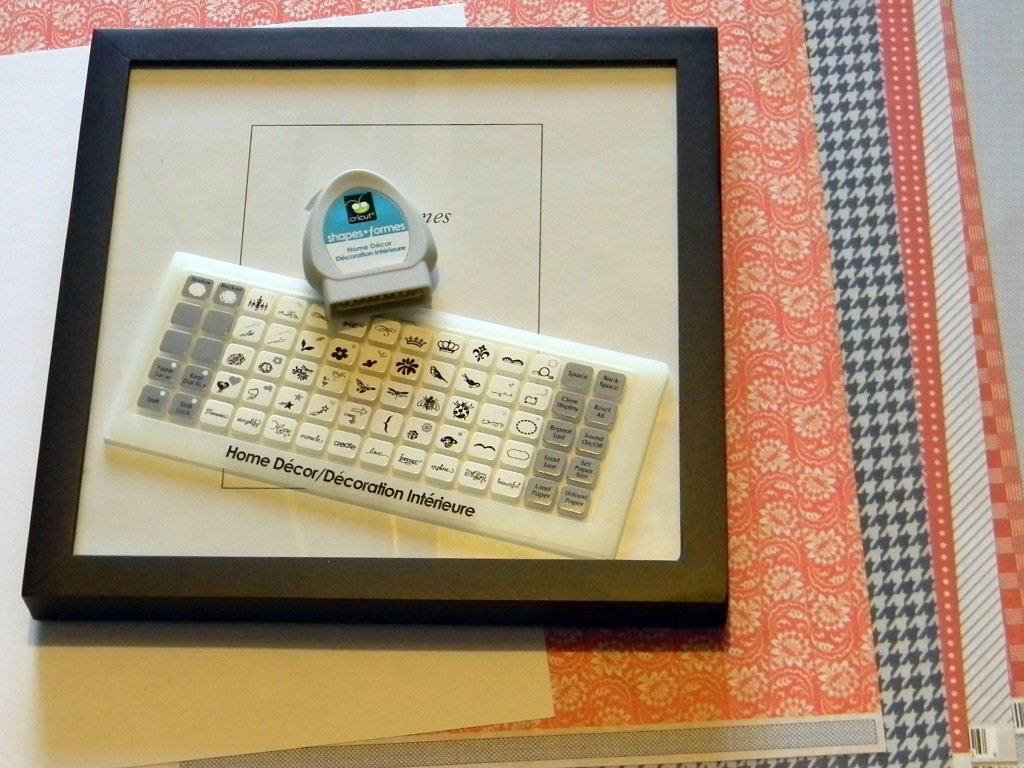 I cut out the stars using my Cricut and the Home Decor cartridge. I cut them out at 2 1/4″ and laid them out on a white piece of card stock cut to fit the 8″x8″ frame. If you don't have a personal cutting machine, it would be easy to trace the shape and cut them out. You could also use a cookie cutter and some other item for a star pattern.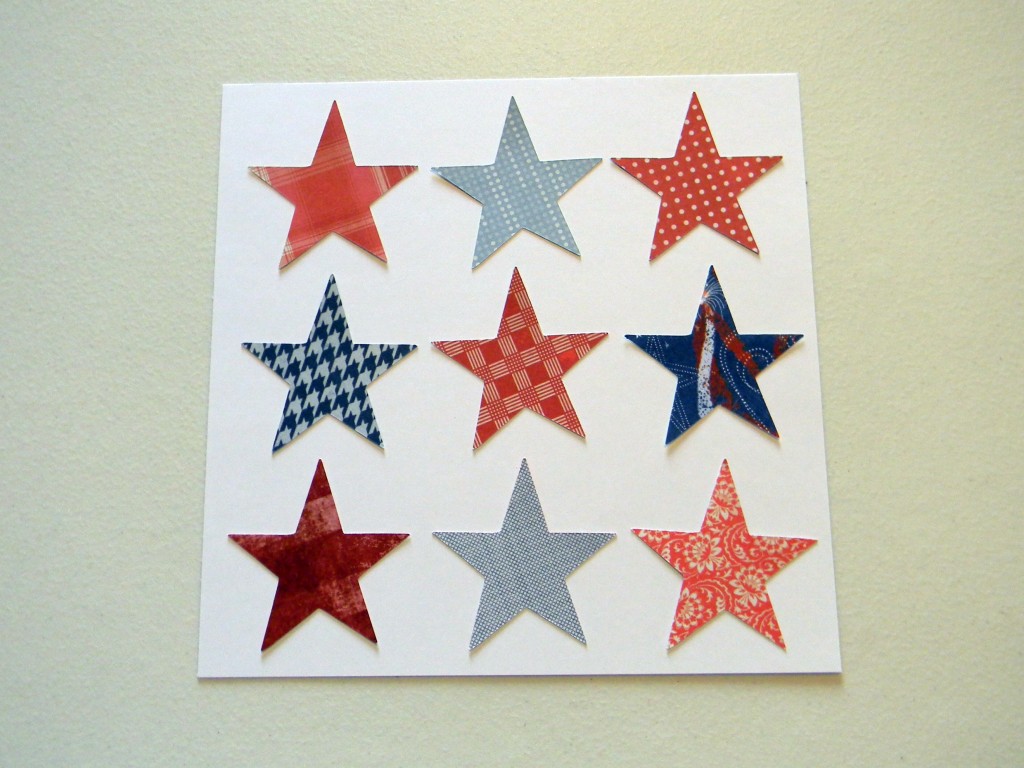 Once I had the placement so it was appealing to me I adhered the stars to the card stock using double sided tape.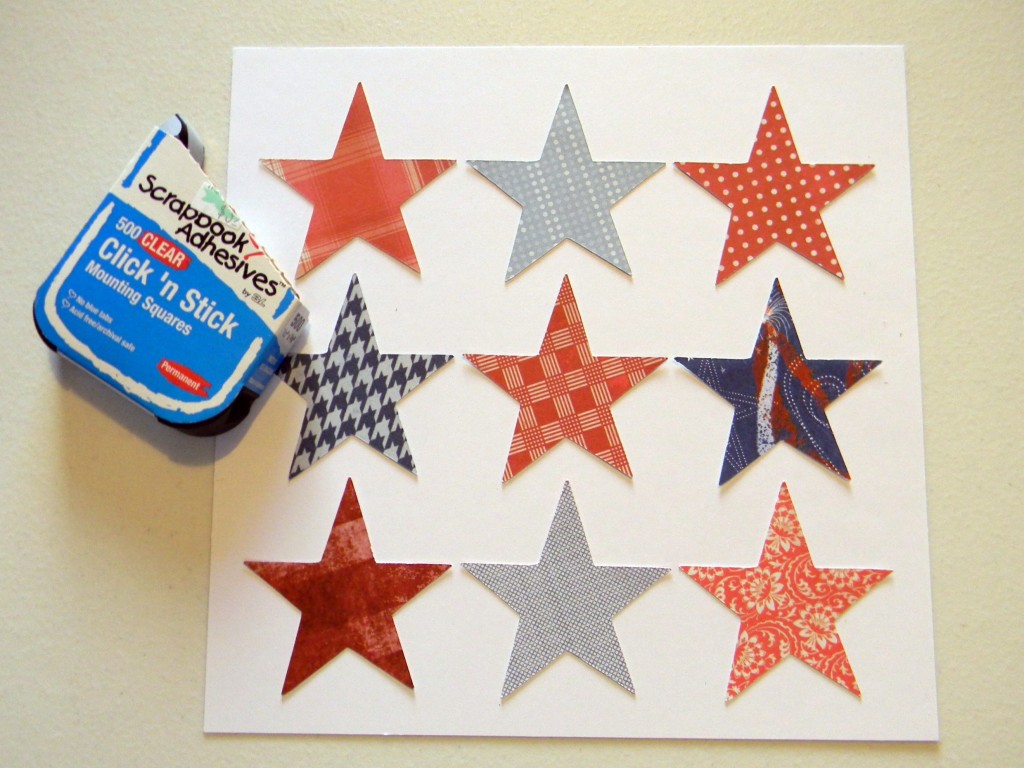 Then I placed it in the frame. It reminds me of a quilt piece. Before you put anything in a frame, clean the inside and outside of the glass and let it dry completely.
I placed the Star Art on a shelf in the entry along with some other fun holiday decor. A chunky shelf or table top is the perfect surface to decorate if you don't have a mantel.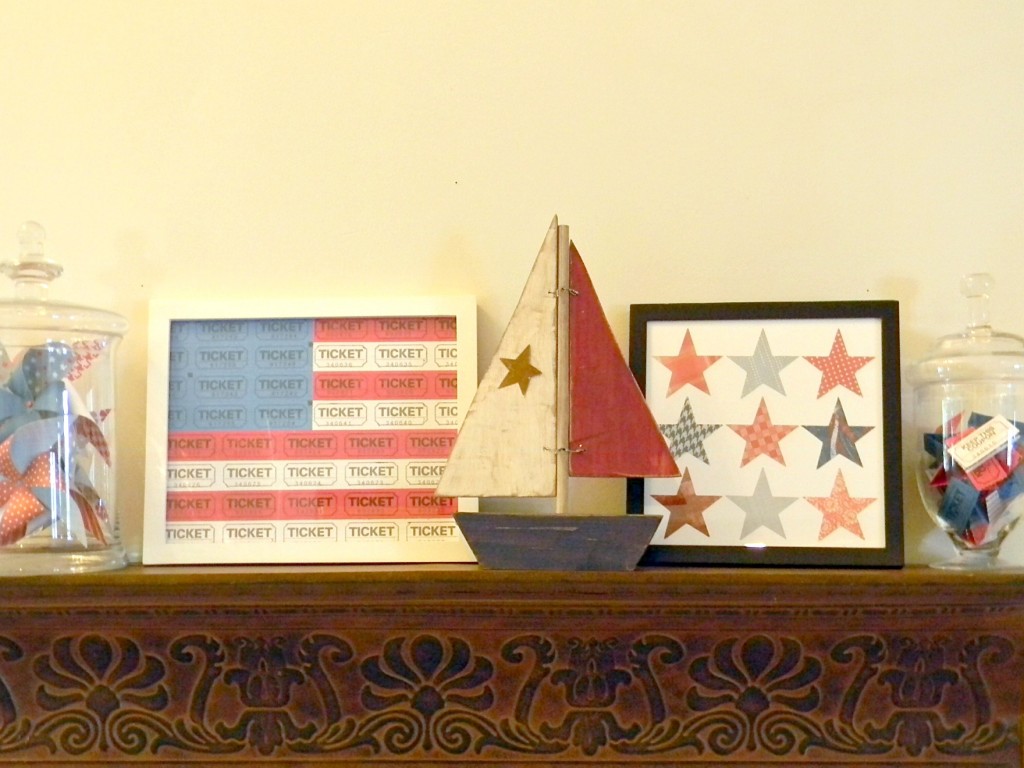 Glass jars are perfect for filling with inexpensive items that go along with your theme. The right jar holds red, white and blue ticket stubs folded in half.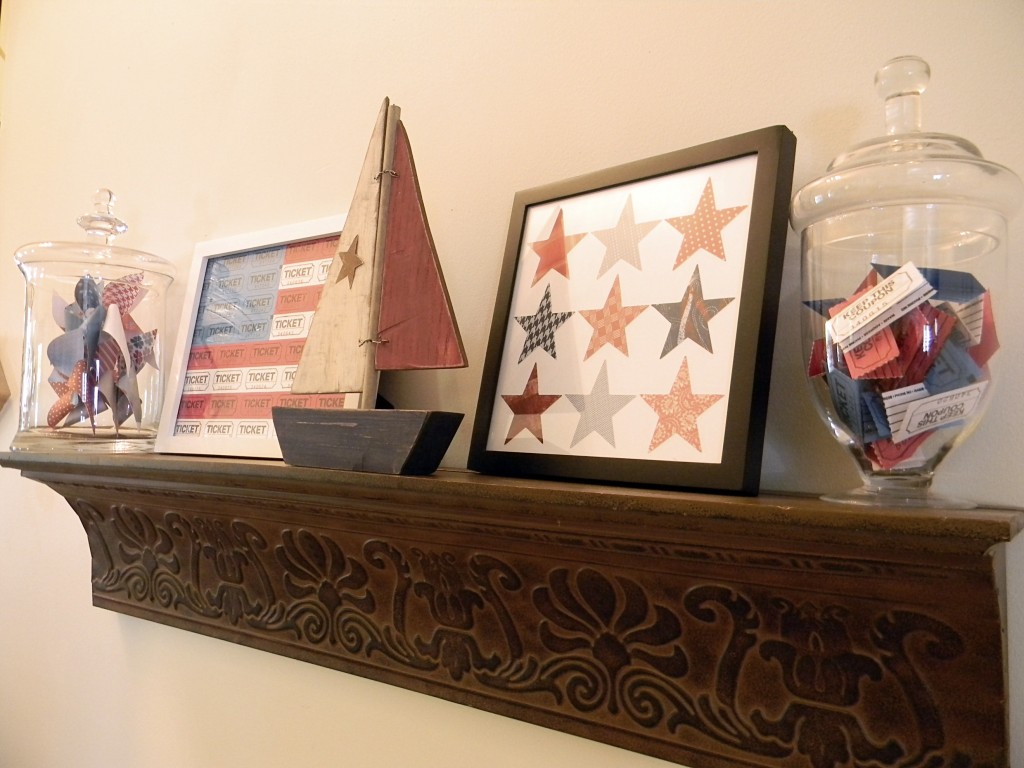 And the left jar holds red, white and blue pinwheels. I bought the wood boat at a consignment shop a while ago. You can also find information on the easy tickets flag in this post.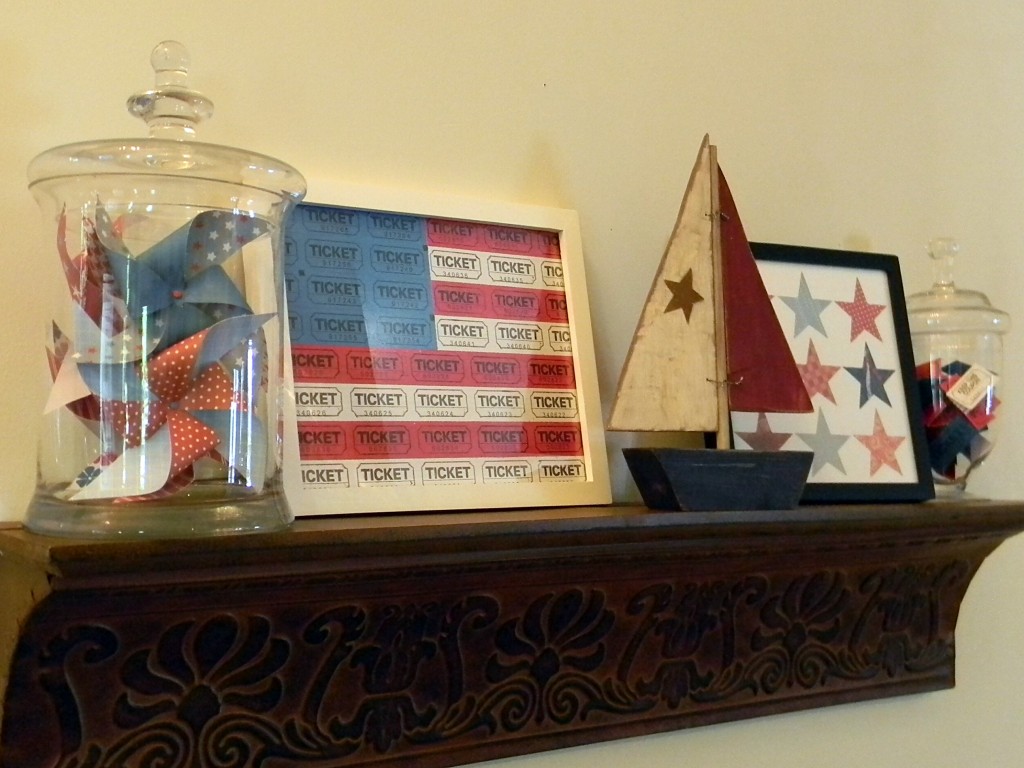 You still have plenty of time to make this before the holiday. Don't forget the check out the tickets flag and the paper pinwheels also (links above).
Check Out These Related Posts