Simple and stylish Love One Another Valentine's Day mantel for a festive but understated look.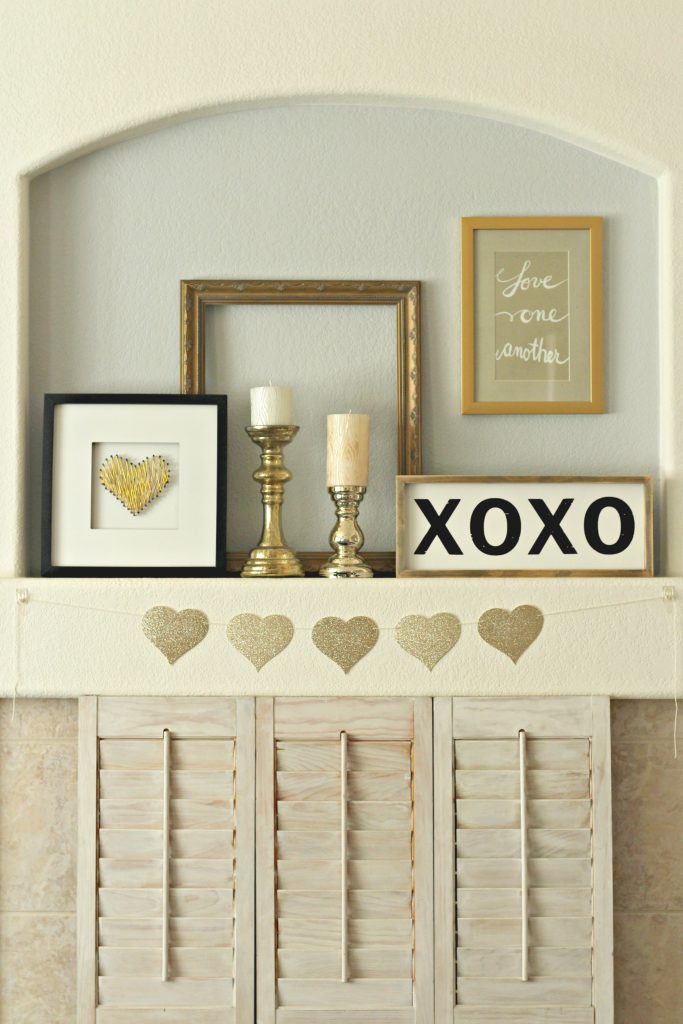 My Valentine's Day decor has gotten more simplistic over the past few years. The kids are older and now that just the 2 boys are home they don't really care about Valentine's Day decorations anyway. At this point I'm mostly decorating for myself and to give you a little bit of inspiration for the holiday. I decided to go away from pink and red this year and stick with neutrals. I will probably go back to more color in my decorating at some point, but for right now this gives my home the peace and calmness I've been craving.
Let's start with the string art heart. I've been wanting to make one of these for a couple years and I still will, but when I saw this at Hobby Lobby last year I couldn't pass it up. The gold thread is so pretty.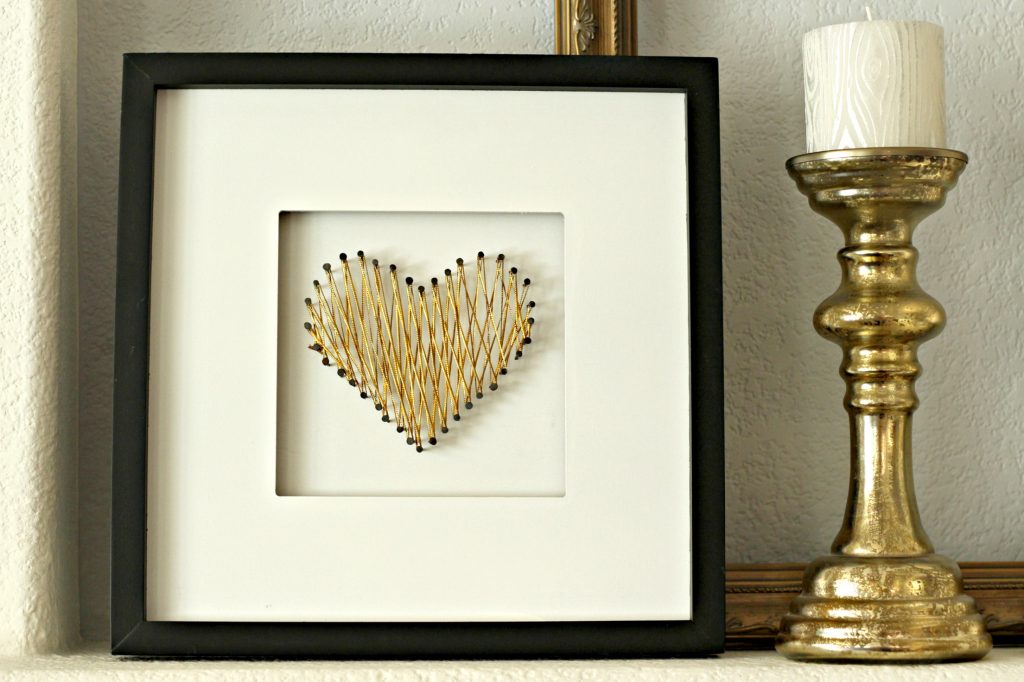 These are some of my favorite candles. I bought them several years ago and still kick myself for not buying more. They're so pretty plus they smell amazing. The mercury glass candlesticks were purchased many years ago. I guess now is a good time to mention that I already had everything I used to decorate this mantel. There's no need to go out and purchase a lot of new things for every holiday. Try to use things you already have in different ways.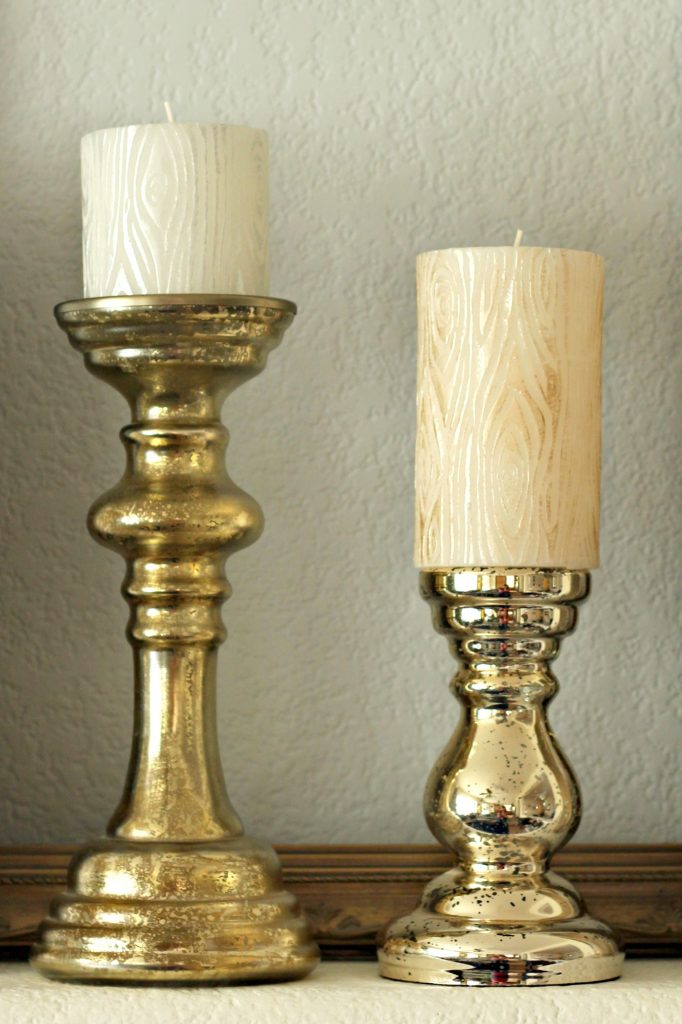 I believe the XOXO was purchased from a craft fair but it would be very simple to recreate and this style is so popular right now.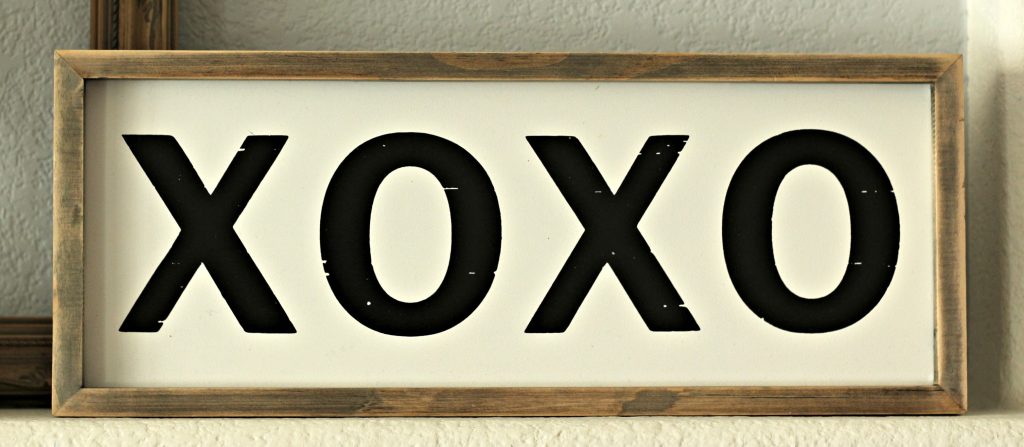 The Love One Another sign is usually in my bedroom or in the hall. Don't be afraid to move things around your house often. It makes it feel like you have new things without having to buy anything.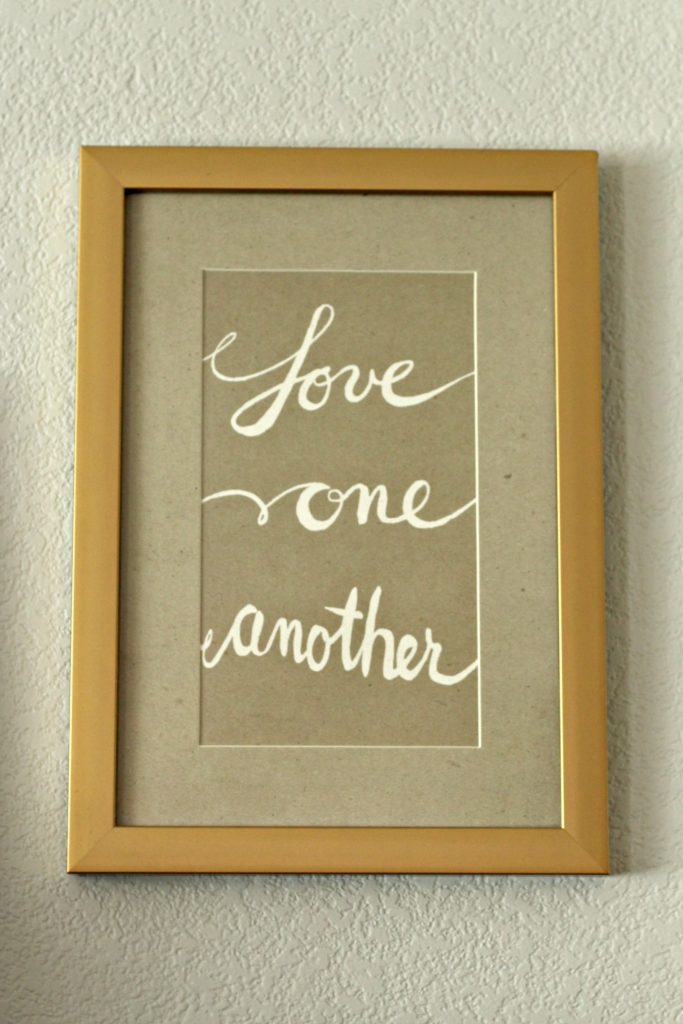 The glitter heart garland was easy to make using glitter paper and a cutting machine but you could also easily cut them out by hand. Punch 2 small holes in the upper area then string them on bakers twine. It's so simple but the glitter paper makes it extra special.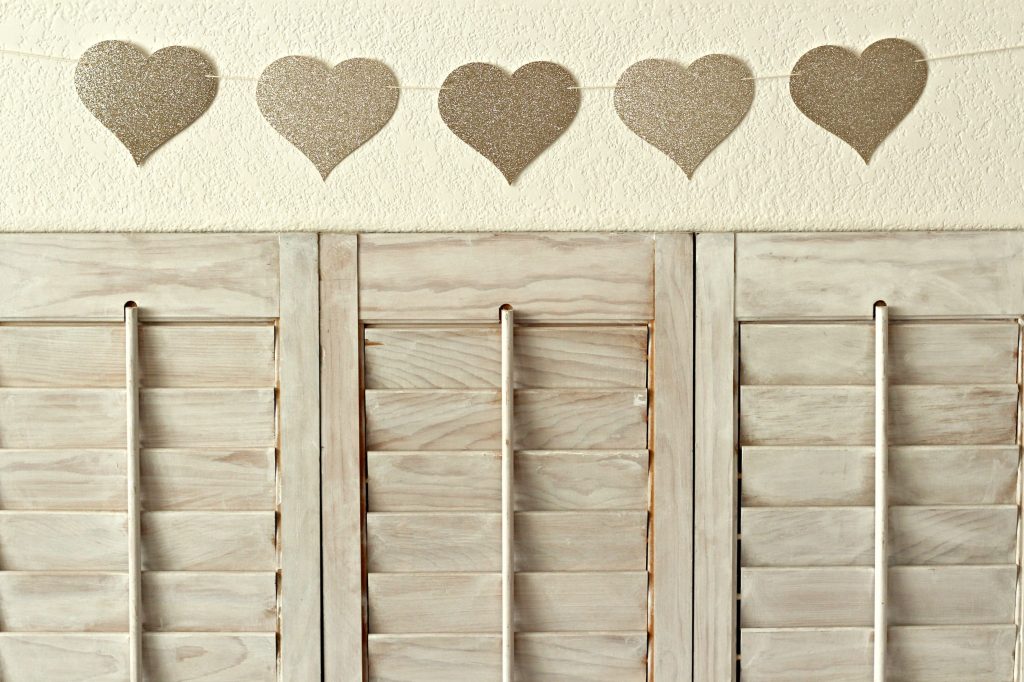 I added the gold frame to give height and depth to the mantel design. I often use frames, windows, or mirrors to add to the mantel decor. My mantel is very narrow so it needs the illusion of depth.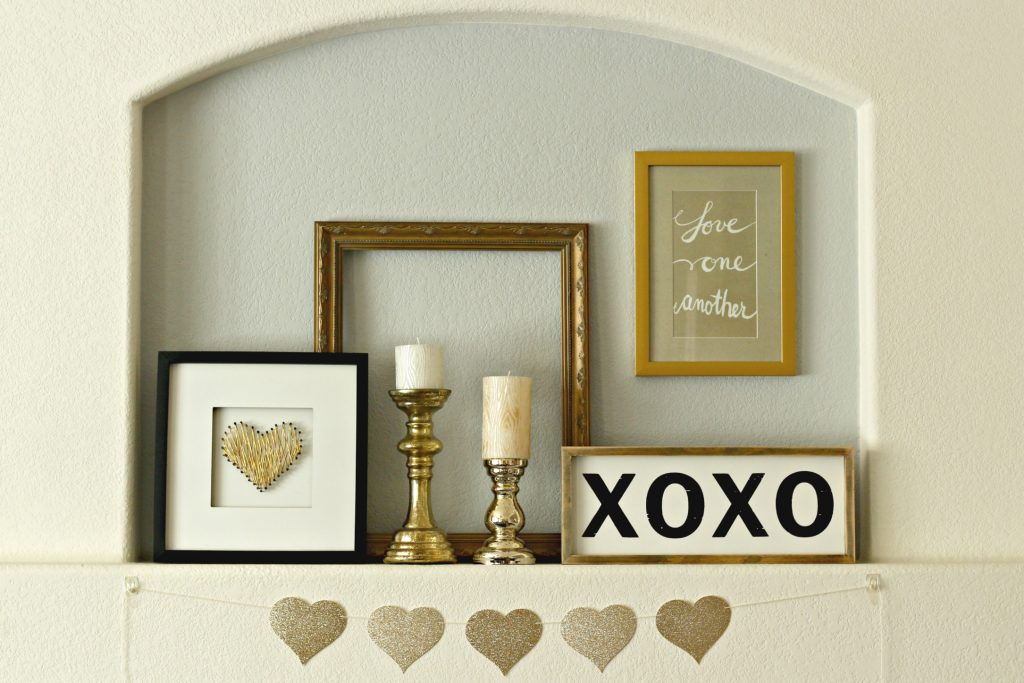 I kept things simple on the bottom too. I left the gold polka dot pillow on the basket from Christmas. The basket holds blankets for snuggling and keeping warm in the family room. If you want more things on the bottom you could add some extra large candlesticks for balance.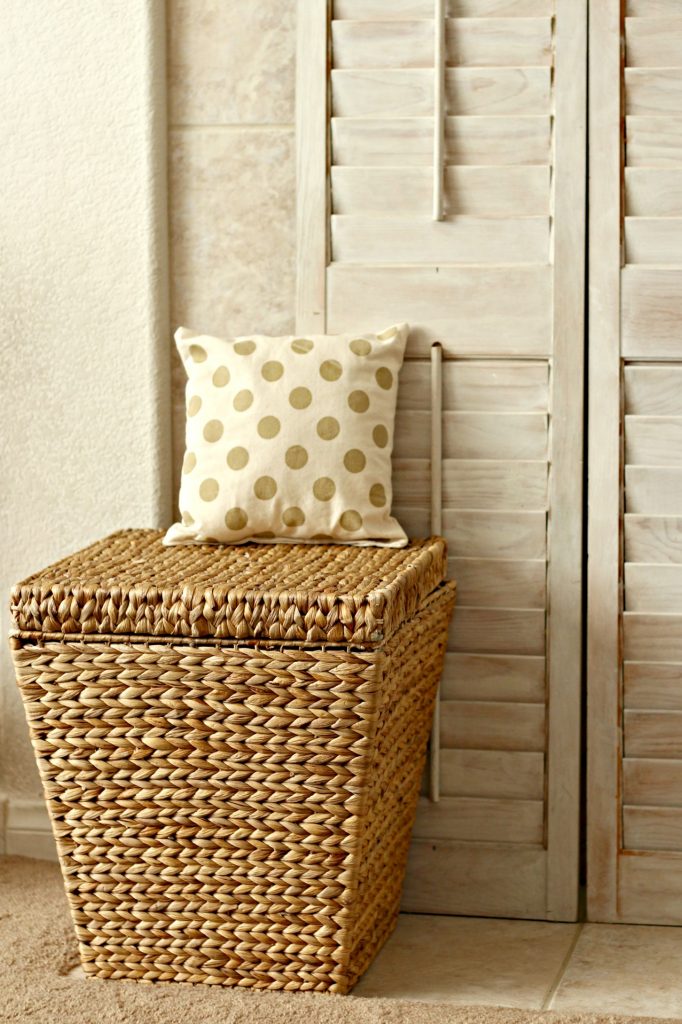 I hope this shows that you have more decorating options than just traditional colors. Look around your home and see what you already have available to you.