Are you ready for another awesome printable? Printables are a fun and inexpensive way to add seasonal or holiday decor to any room. We love watching Christmas movies and seem to watch them earlier and earlier in the season every year. This season started out with ELF, but I'm sure we'll watch it at least 4 more times. There are so many great quotes from this movie and since we make special treats this time of year I decided to make a Elves Food Groups printable.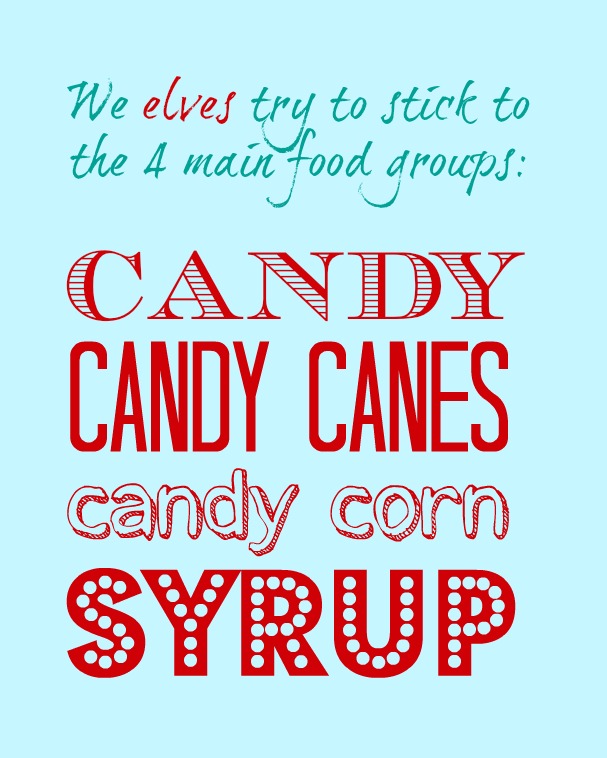 We find the whole syrup part of the movie so funny. He's like a little kid on a sugar high. Oh, to have that energy naturally! Anyway, I made 2 Food Groups printables, one with elves and one without. Aren't these elves the cutest?! I chose these colors to match my color scheme this Christmas, plus I love red and blue together.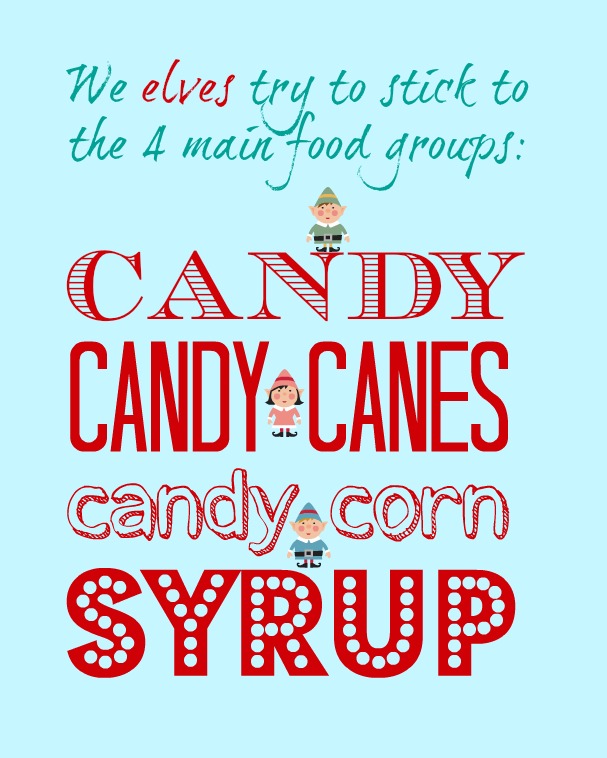 Elves Food Groups
Elves Food Groups with Elves
If you would like to use this printable for yourself, just click the links above.  Printables are for personal use ONLY and are available to subscribers of Organize & Decorate Everything.  SUBSCRIBE NOW to get full access to all printables.
{ 0 comments }