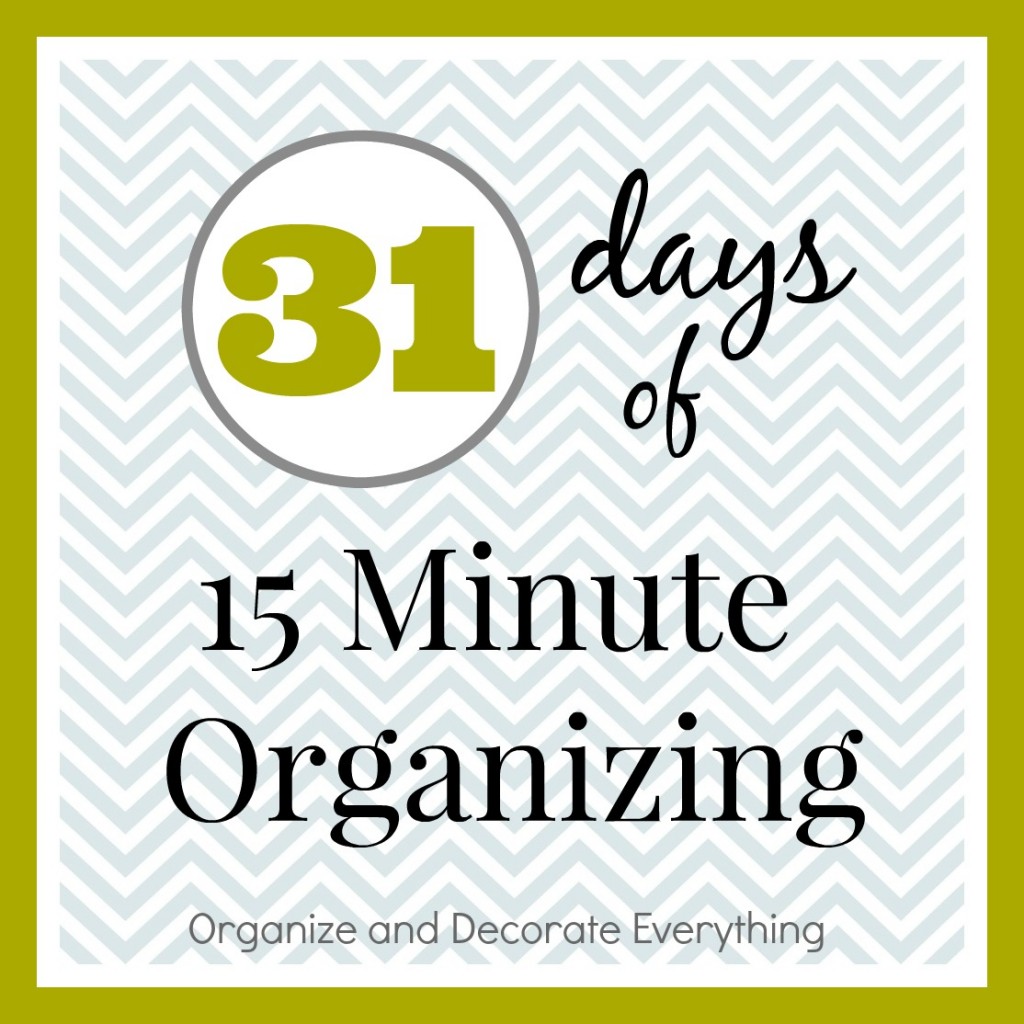 Welcome to Day 9 of 31 Days of 15 Minute Organizing
Do you have a dedicated drawer in your kitchen for random items? There is a mysterious drawer in most of our kitchens called a Junk Drawer. I'm not really sure how it got that name other than people wanted an excuse to be able to throw anything they wanted to into a particular drawer. I don't have anything against one drawer having random household items in it that don't really belong anywhere else or are convenient to an area. The problem happens when things are just tossed in the drawer and they end up in a jumbled mess. You really can't find what you need at that point anyway so let's take care of that problem.
Organizing the Junk Drawer
Get your timer, the garbage can, and some small containers. Now you're ready to tackle the Junk Drawer.