I shared these fun boats several years ago but I know some of you missed them and I didn't want you to miss out on this fun family activity. It seems like almost any activity we think of during Summer involves water in some way or another. These Pool Noodle Boats are the perfect craft and activity for a hot Summer day. We had a ball making and racing the boats and I think you will too.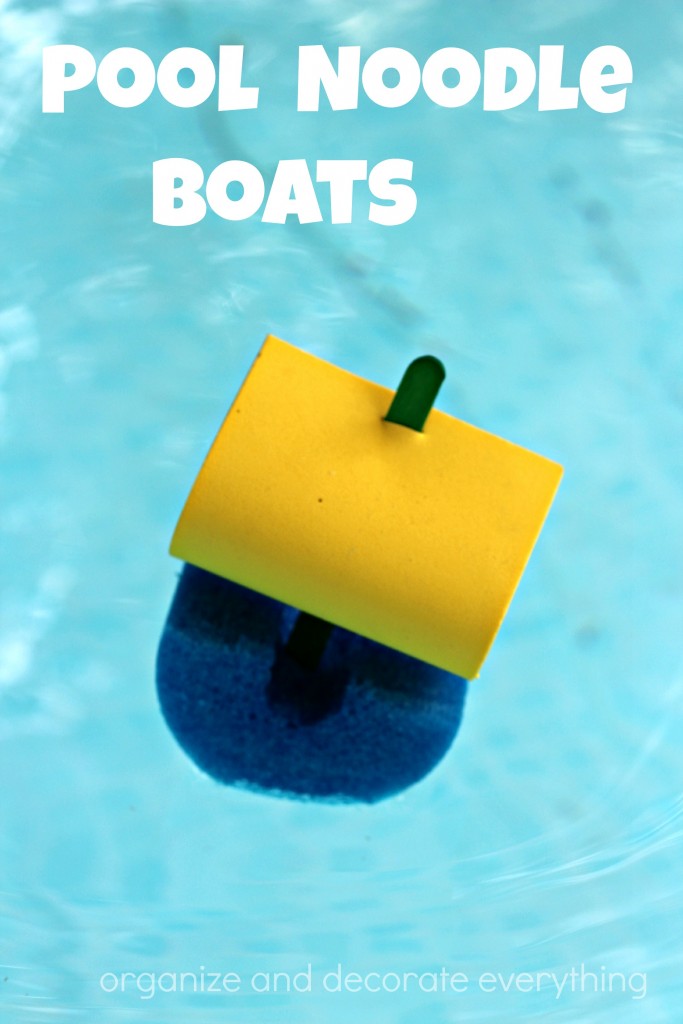 Supplies Needed for Pool Noodle Boats:
pool noodle
foam pieces (in a package with all these colors)
colored craft sticks (you could paint your own but these were already painted)
ruler
serrated knife
craft knife
The foam pieces and colored craft sticks are available at any craft store, WalMart and also available at Amazon.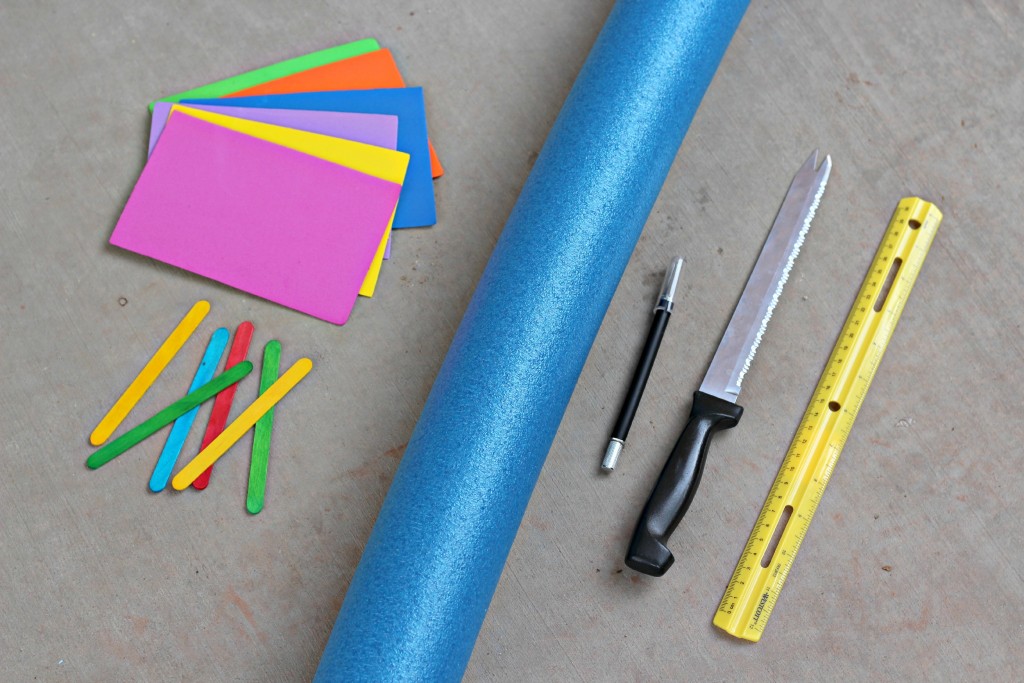 Cut the pool noodle with a serrated knife or you could use an electric knife if you have one. I cut the pool noodle every 4 inches then cut it in half length wise which seems to be a good size for the boats. We only made 6 boats but you could make at least 18 boats from one pool noodle. This would be really fun for a large group activity or family reunion.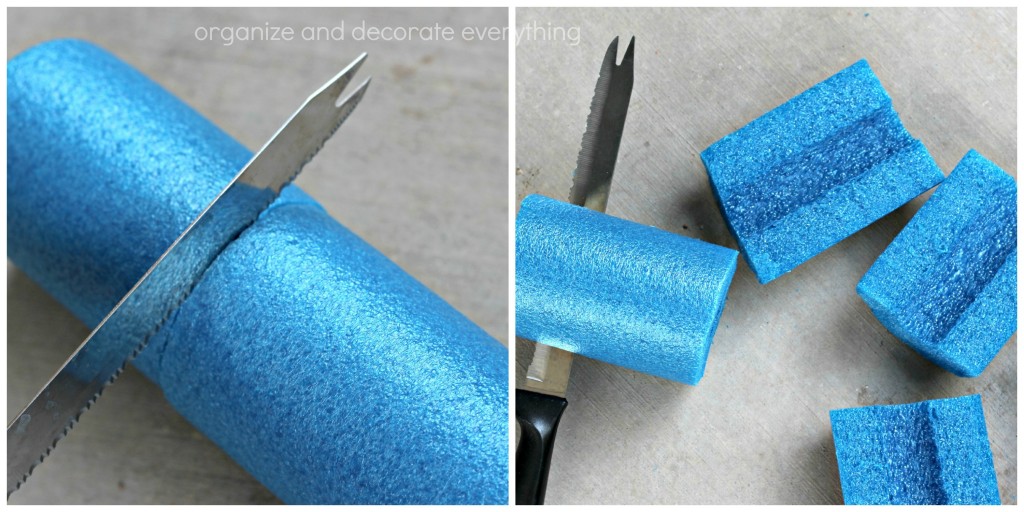 If you have young children you will need to supervise the cutting or make the sails yourself. Cut the foam piece in a 3″x4″ rectangle. Bend the sail in half and mark where you need to make the slit for the craft stick. Make a slit then stick the craft stick through the foam to make the sail. For help in making the sails refer to the pictures below.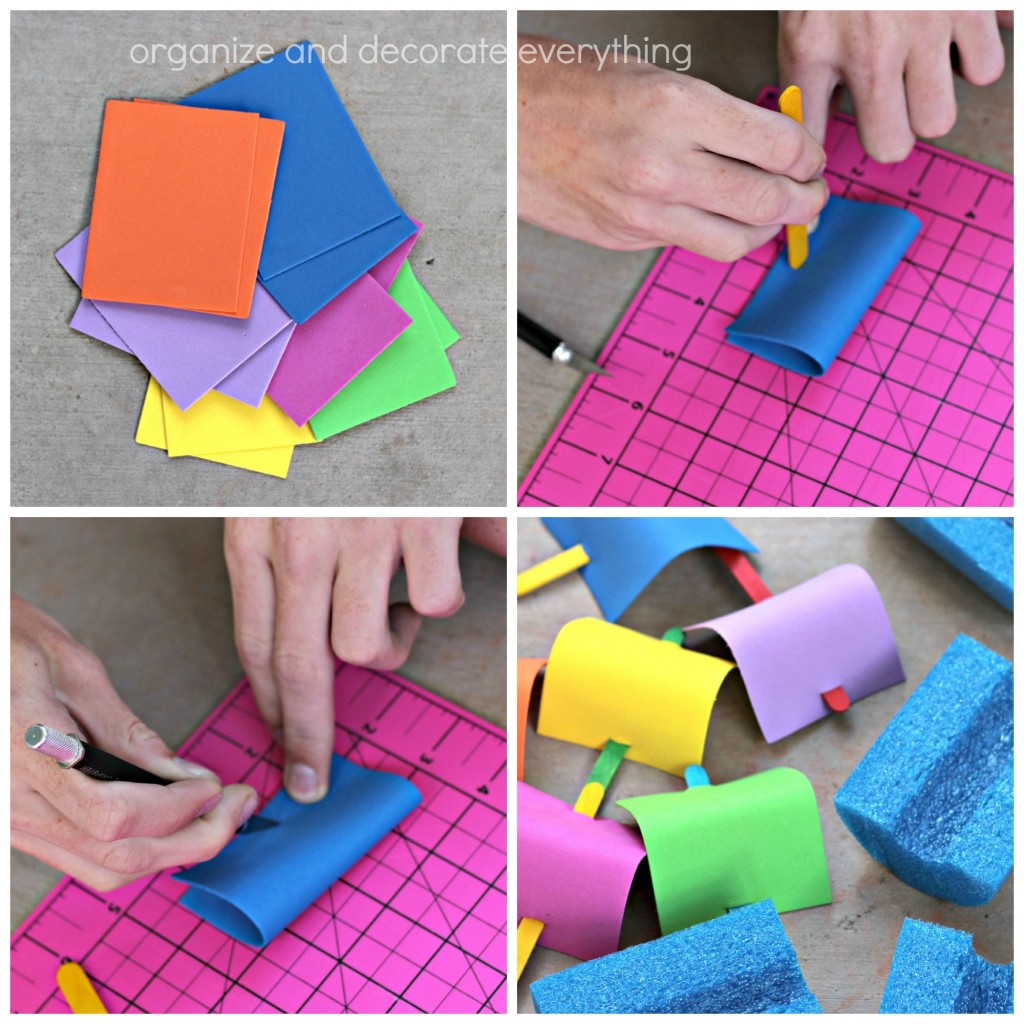 Make a slit in the center of the pool noodle just big enough for the craft stick to fit in. Stick the sail in about 1/2″ and make sure it fits snuggly.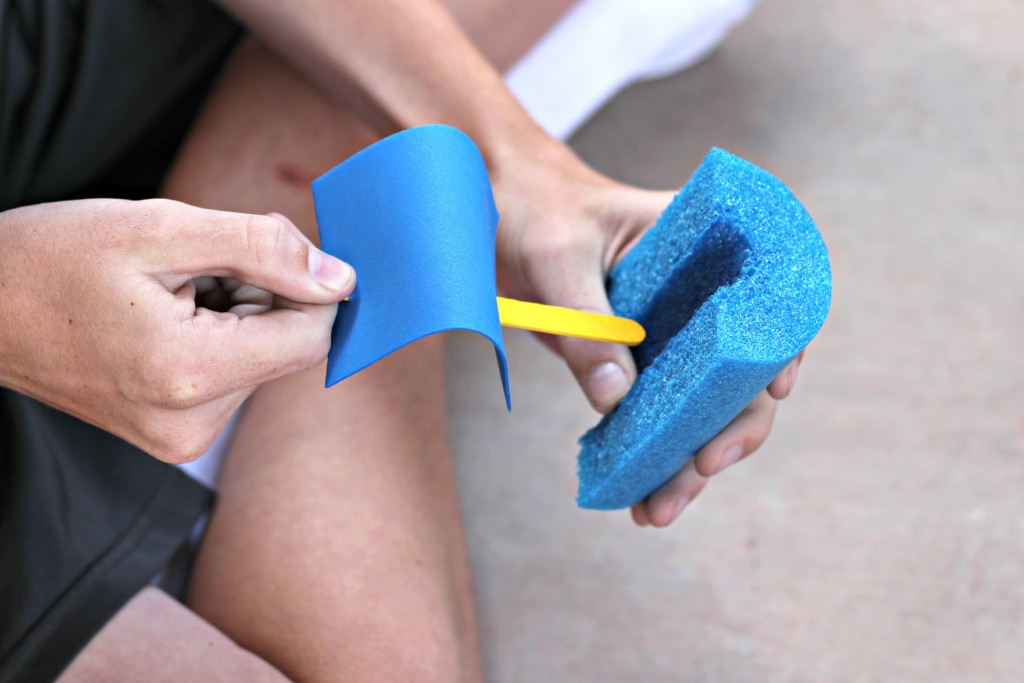 Look at all the different color combinations you can make and I'm sure there's many more. These would be so fun to make at a party or for a fun and easy craft project.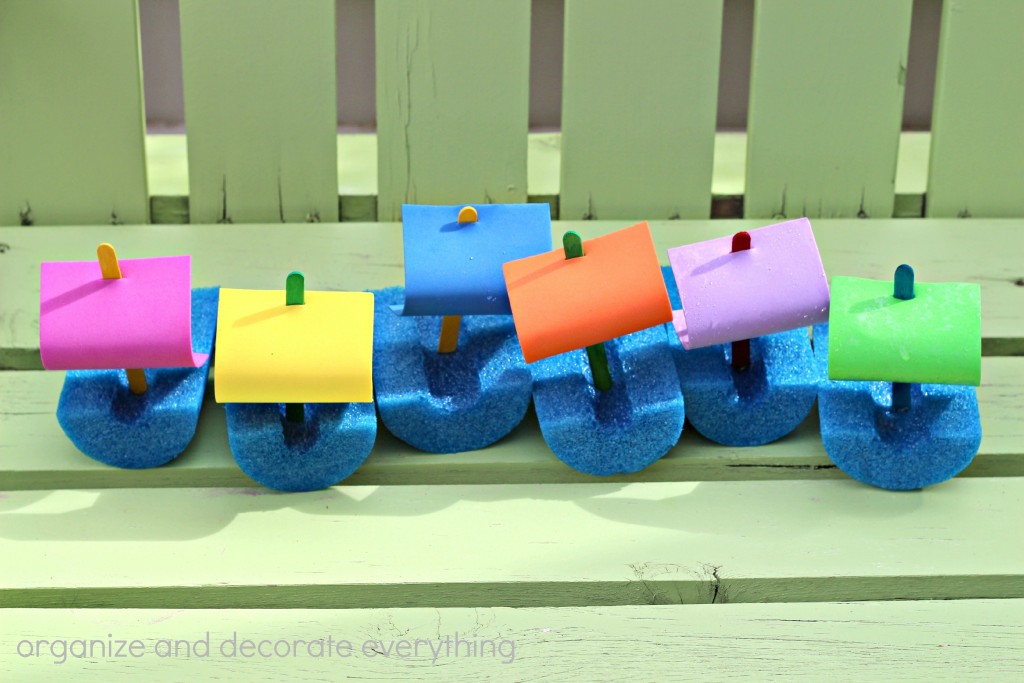 Now comes the fun part. It's time to race! We decided to do it in the pool with the pump on so it would push the boats around during the race. Another fun idea is to use a rain gutter, fill it with water, and blow on the sail of the boats to make them move. They would even be fun for the little ones to play with in the bath tub. What are some other fun ideas you can think of?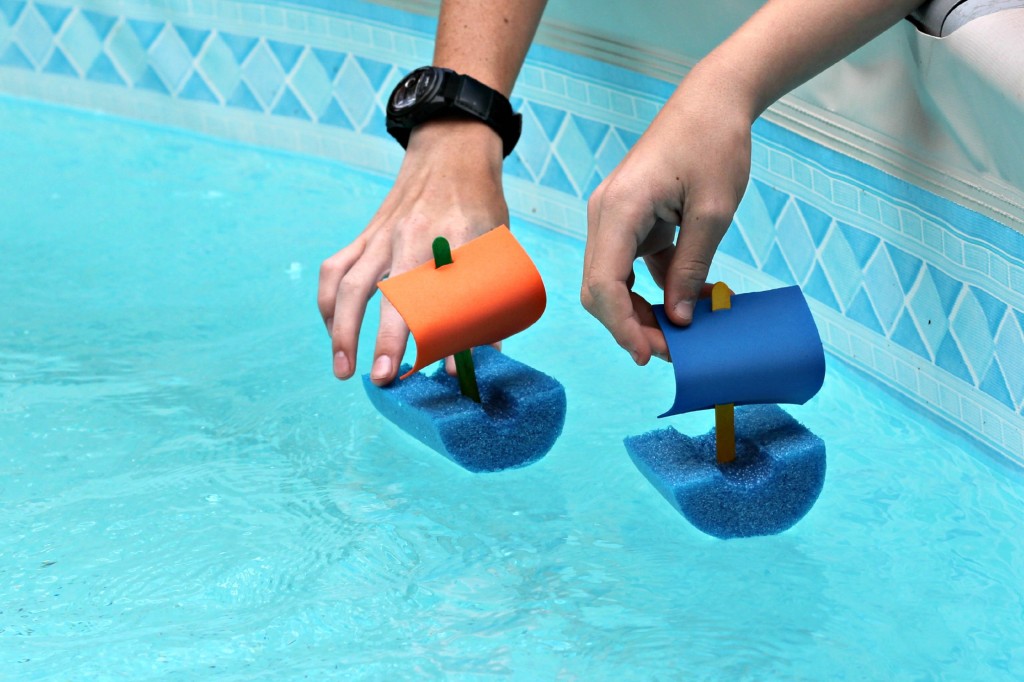 Besides having fun racing the boats we also created some fun family memories.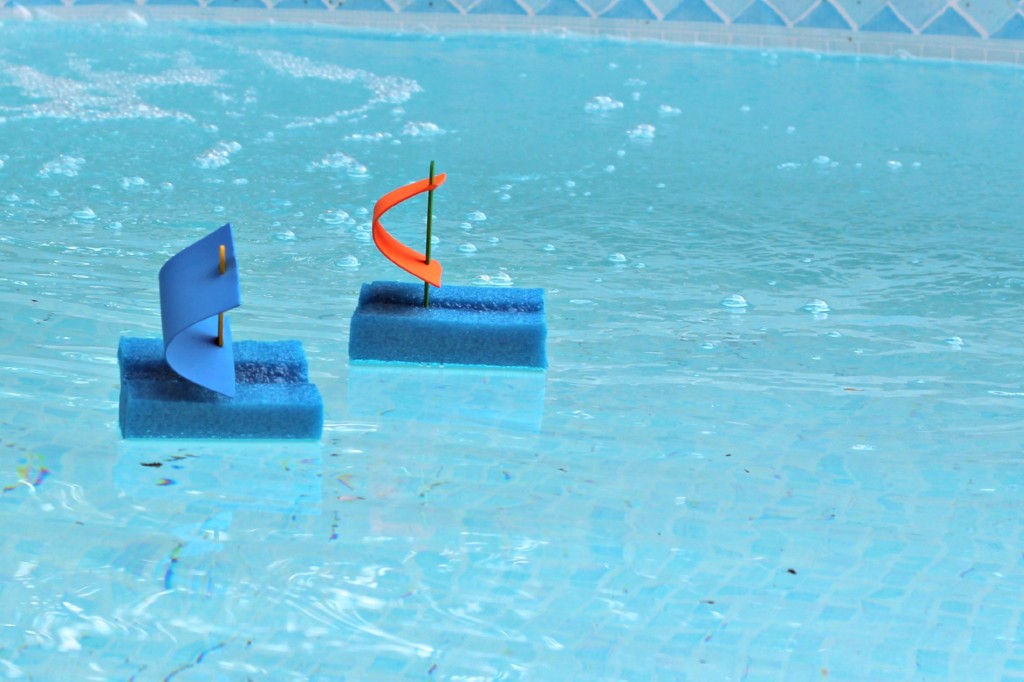 You can make them for just a few dollars and your kids will have hours of fun this Summer and many Summers to come.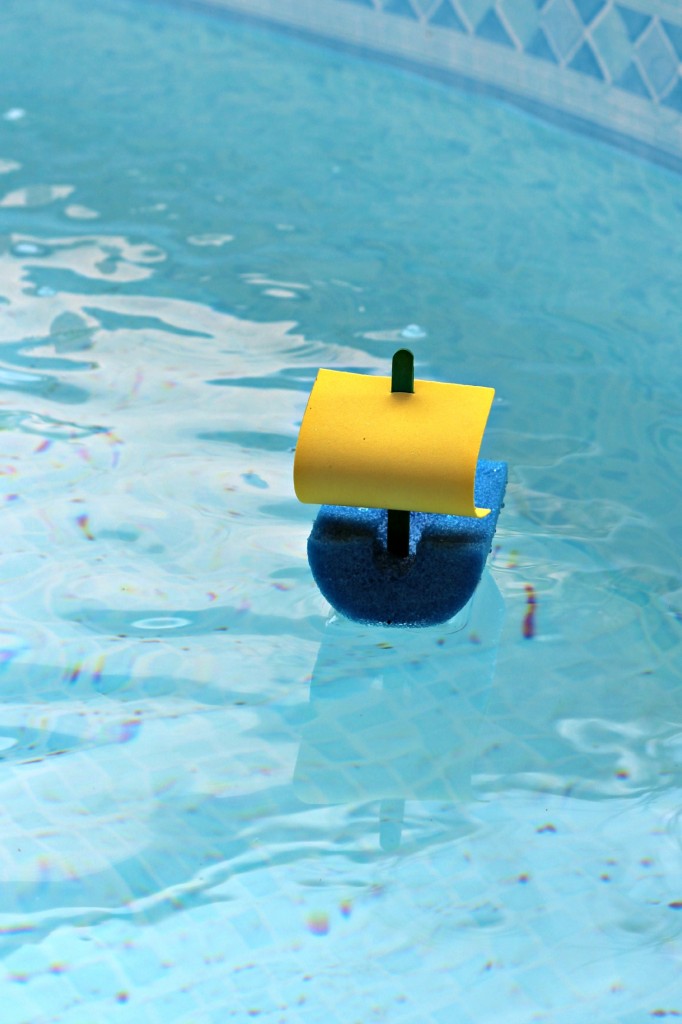 Pin it for later: Pool Noodle Boats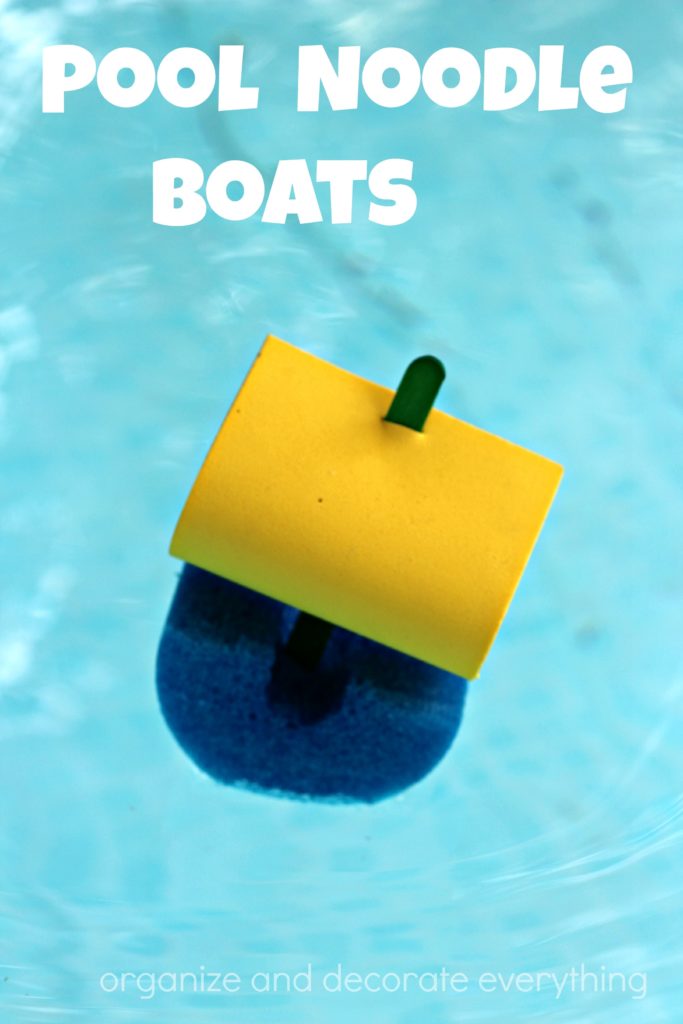 Here are a couple more fun ideas for kids you might enjoy:
Nature Scavenger Hunt printable
Cub Scout Catapult
Dirt Cups