Make this awesome Instant frame to hold prints, photos, or calendars that can be switched out quickly and easily.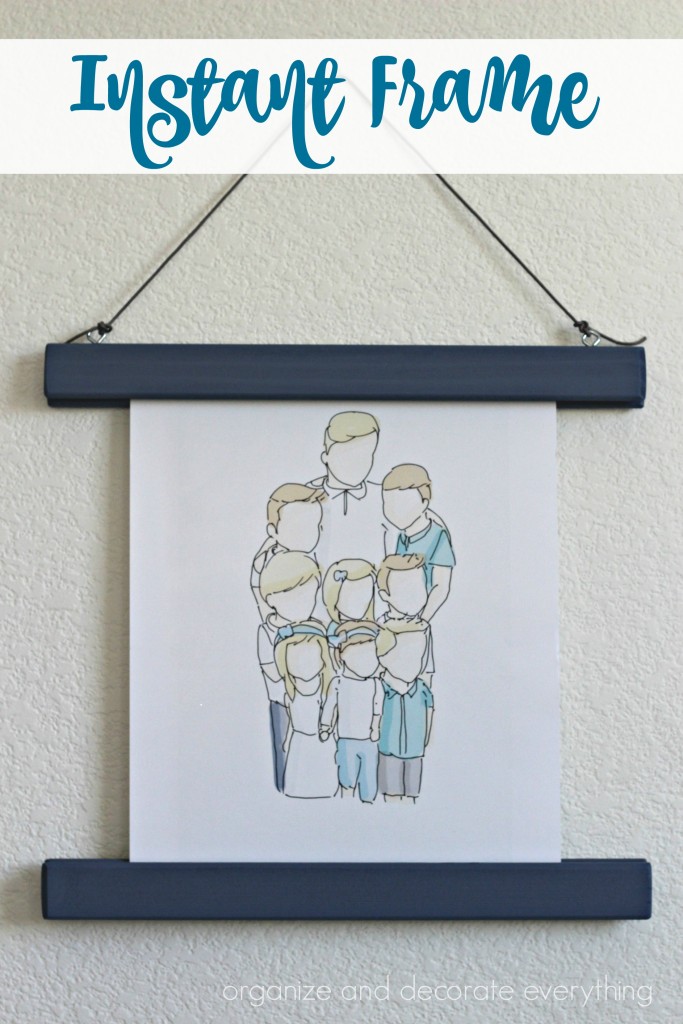 I have a blank area at the top of the stairs that I'm excited to finally decorate. I came up with a lot of different ideas but finally settled on a small cabinet with a gallery wall above it. More on that in another post. Regular frames are fine but I wanted to do something a little different for this space so this Instant Frame is a great alternative.
Affiliate links have been added for your convenience. I receive a small percentage of each sale but your cost doesn't change.
Supplies:
4 wood slats (12 inches each)
leather cording or twine
DecoArt Americana Decor Satin Enamels (steel blue)
small eye screws
strong mini disc magnets
E6000 glue
sponge brush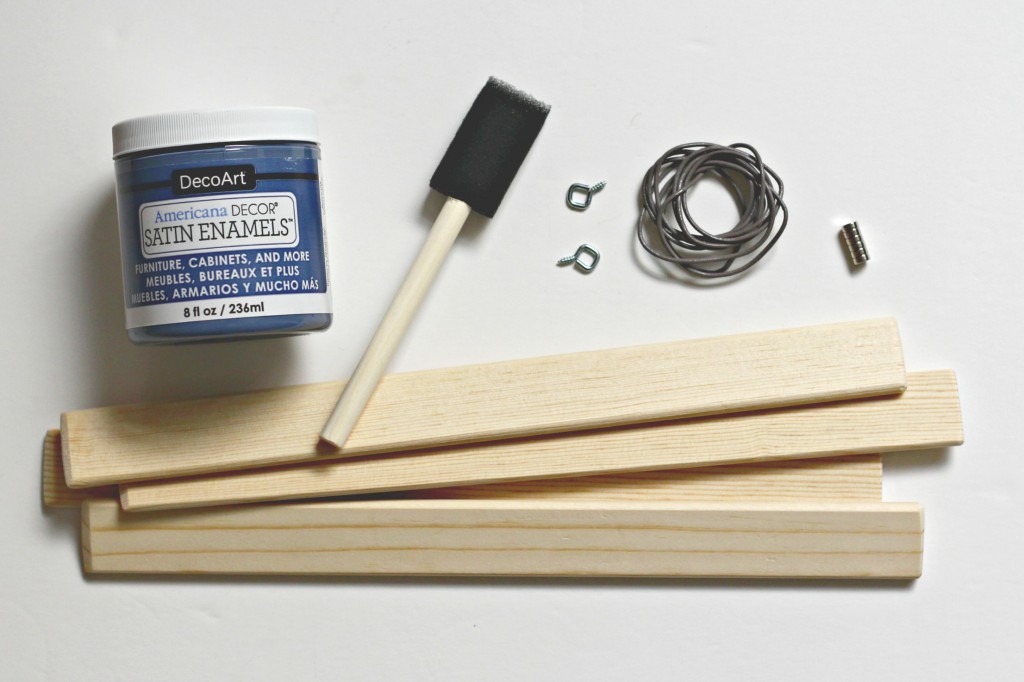 Start by painting the wood slats your paint choice. The slats would also look great stained. I purchased them precut from a craft store but you could also cut them yourself.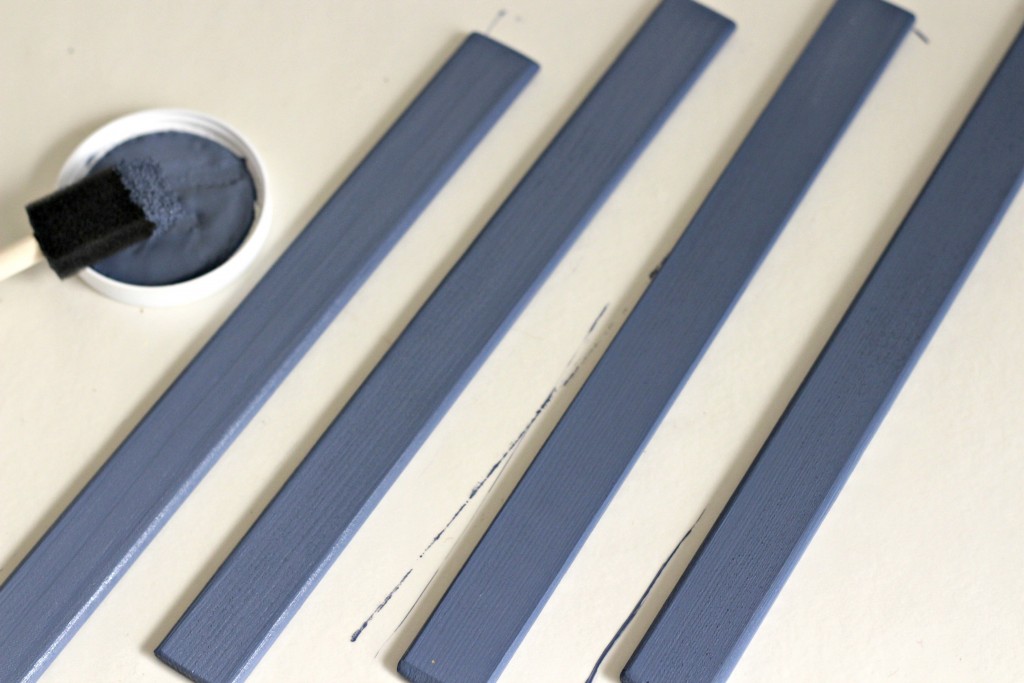 You will need 8 strong mini disc magnets for this project. Use E6000 glue to secure them in place. The magnets need to be attached about 2″ in on each end to compensate for different print sizes. This frame can accommodate prints up to 12″ wide and as small as 8″ wide. Let the glue dry over night.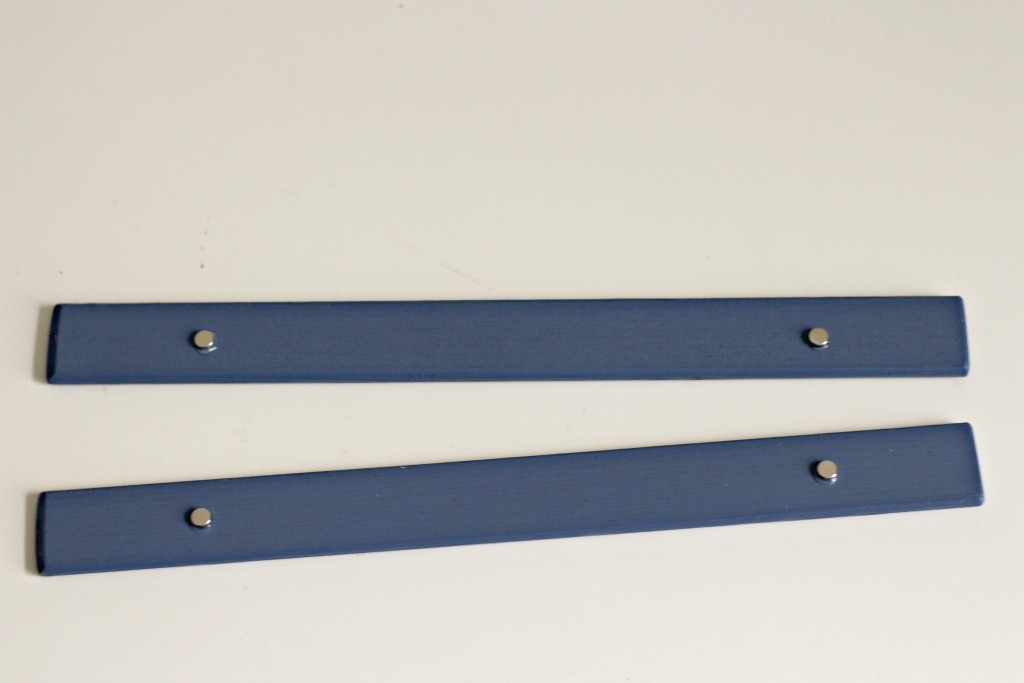 Screw eye screws into the top of one of the slats about an inch from the end on each side.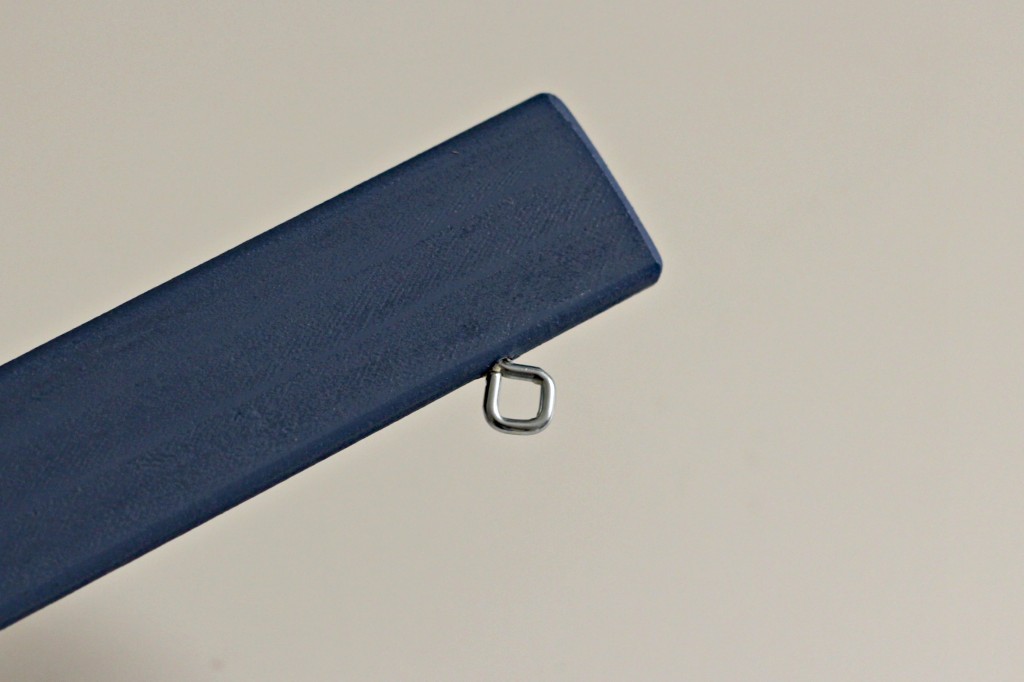 Decide how long you want the cording then tie it onto each eye screw.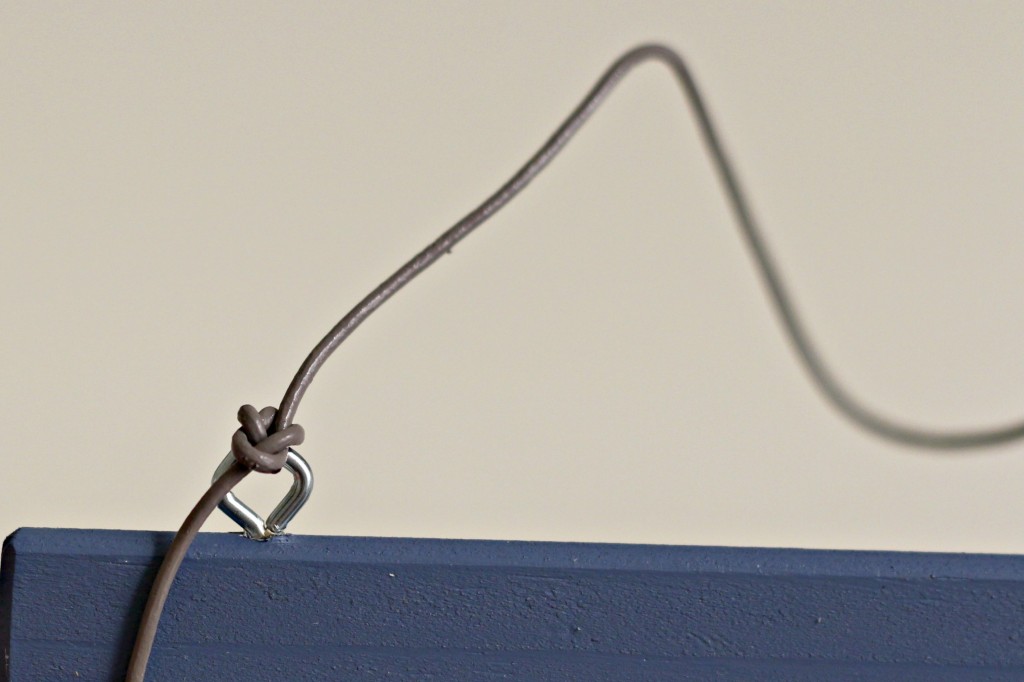 The photo or print is easy to add by placing it between the two slats on the top and bottom. The magnets snap into place and hold it securely.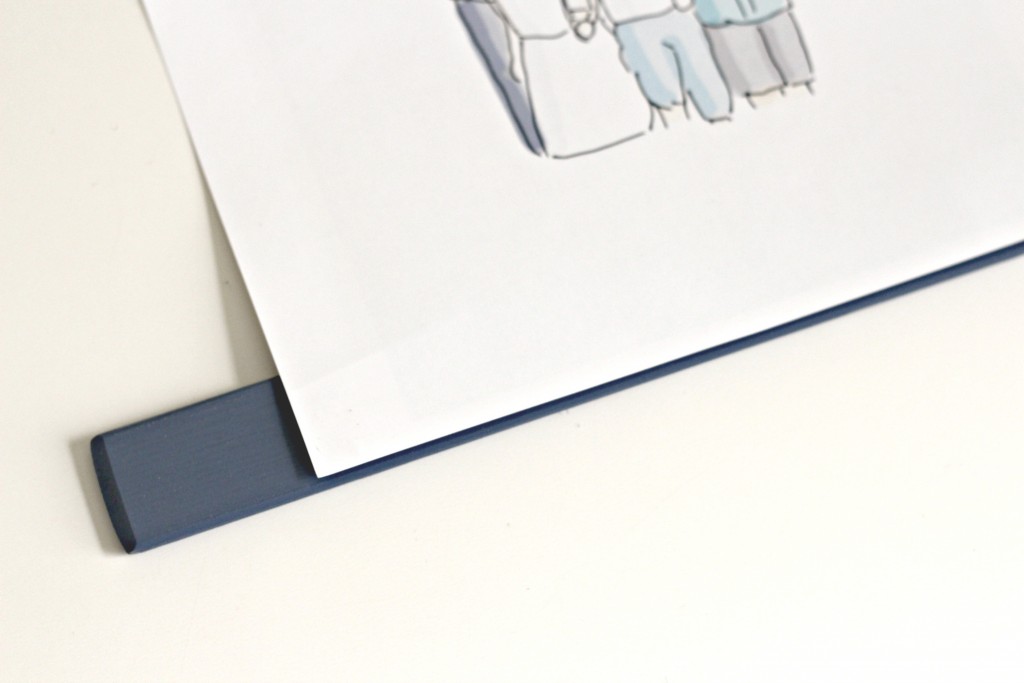 The photo or print is between the 2 magnets. It takes only a few seconds to change the print by pulling the slats apart and adding the new photo.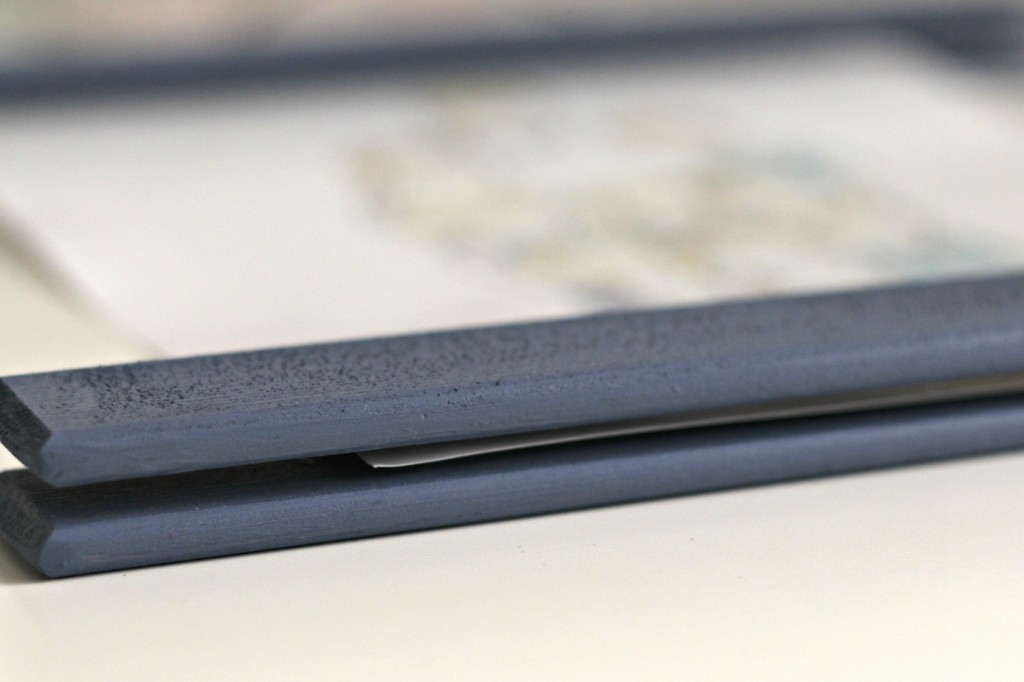 I can't wait to share the whole gallery wall and the personal touches added to this space.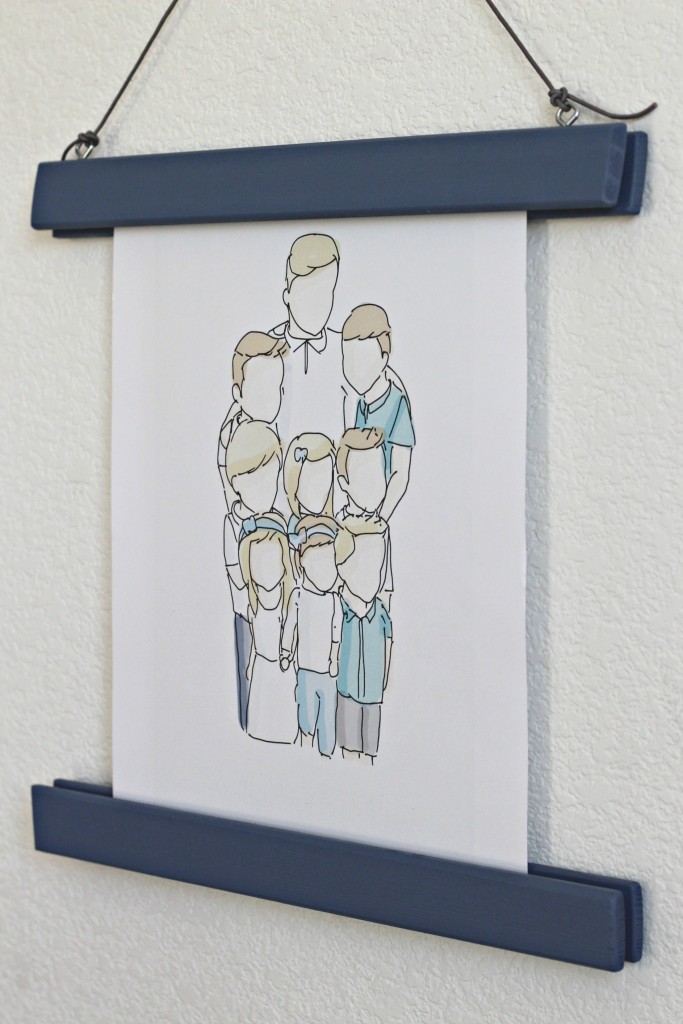 This print is so dear to my heart and is the focus of the new gallery wall. It is of my 9 grand children we had at the time and it's based off a picture we took at the beach. It is such a great memory and I'm so happy to have a beautiful print of the occasion.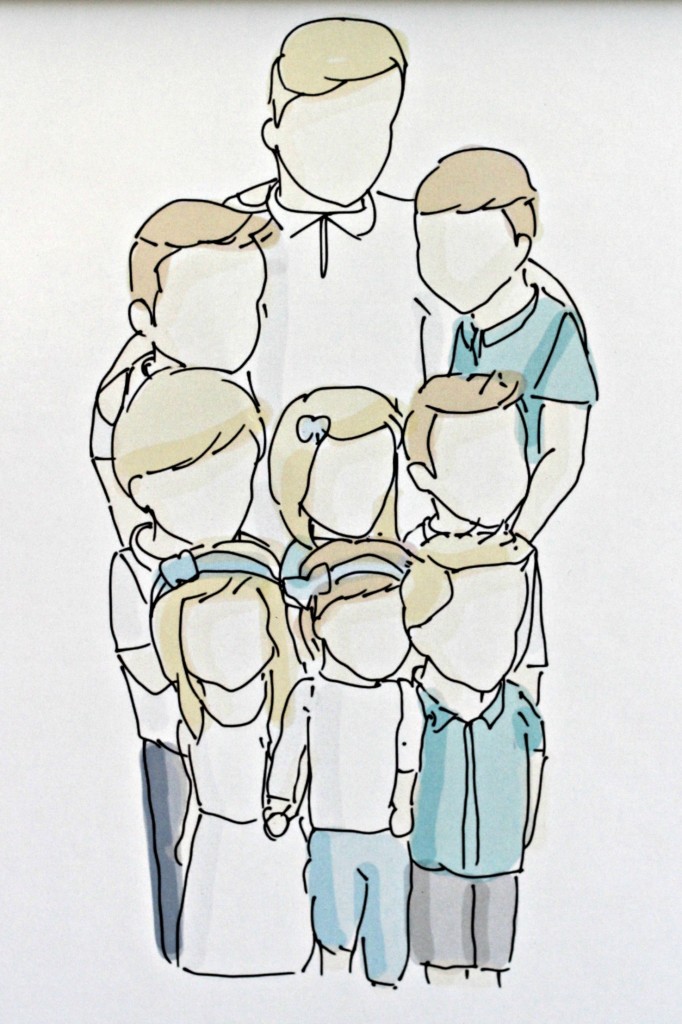 I'll be making a couple more of these Instant Frames for my home so we can change out art and photos easily.
Pin it for later: Instant Frame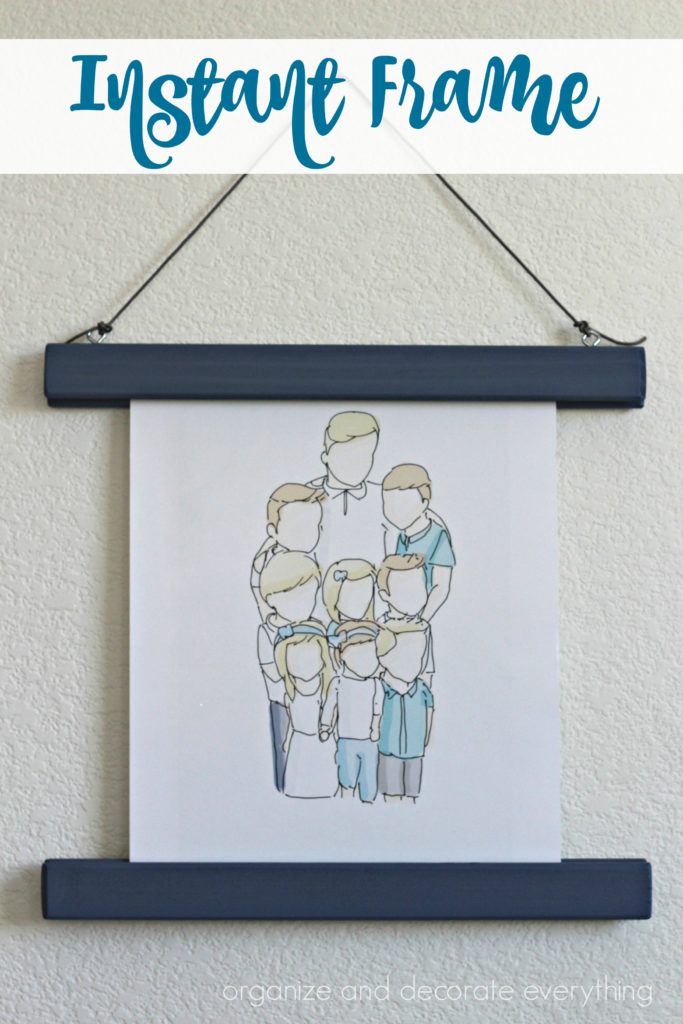 You might also like these posts:
Stenciled Hoop Art
Framed Heart Map