Welcome to day 9 of 31 Days of 15 Minute Craft Projects.
Today we're going to make a Framed Heart Map. I love maps and I'm pretty sentimental, especially when relating to big events in my life. I've been wanting to make this for a long time but for some reason never got around to it. I'm sure you know how that goes. I feel weird calling this a 15 minute craft because really it takes more time to gather the supplies than to create this project.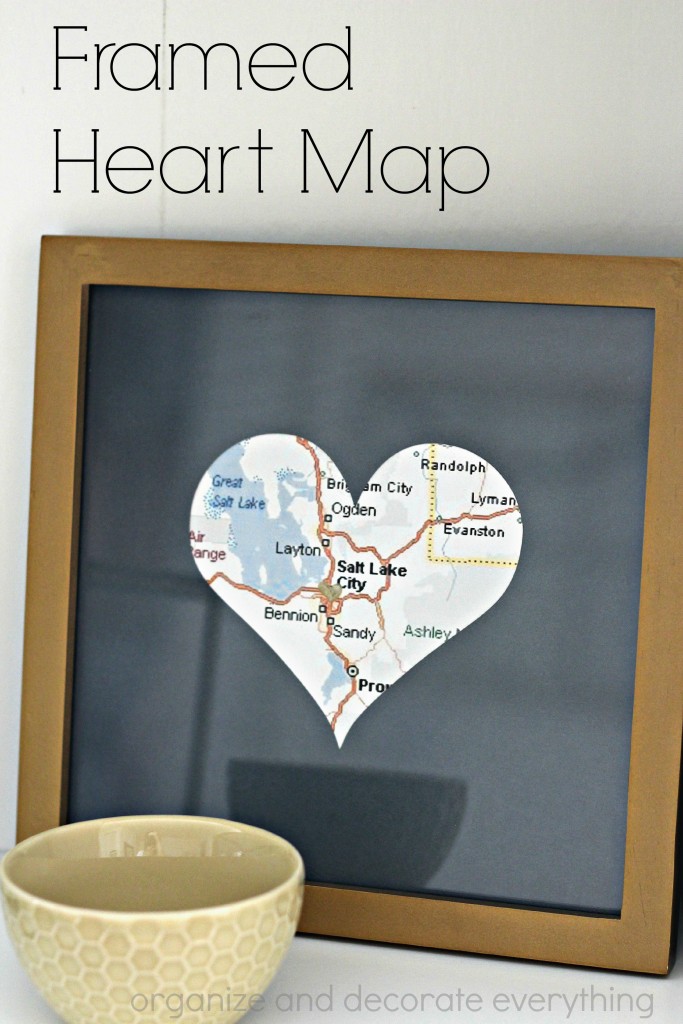 Supplies needed:
Map
Paper cutter
Frame
Card stock or mat board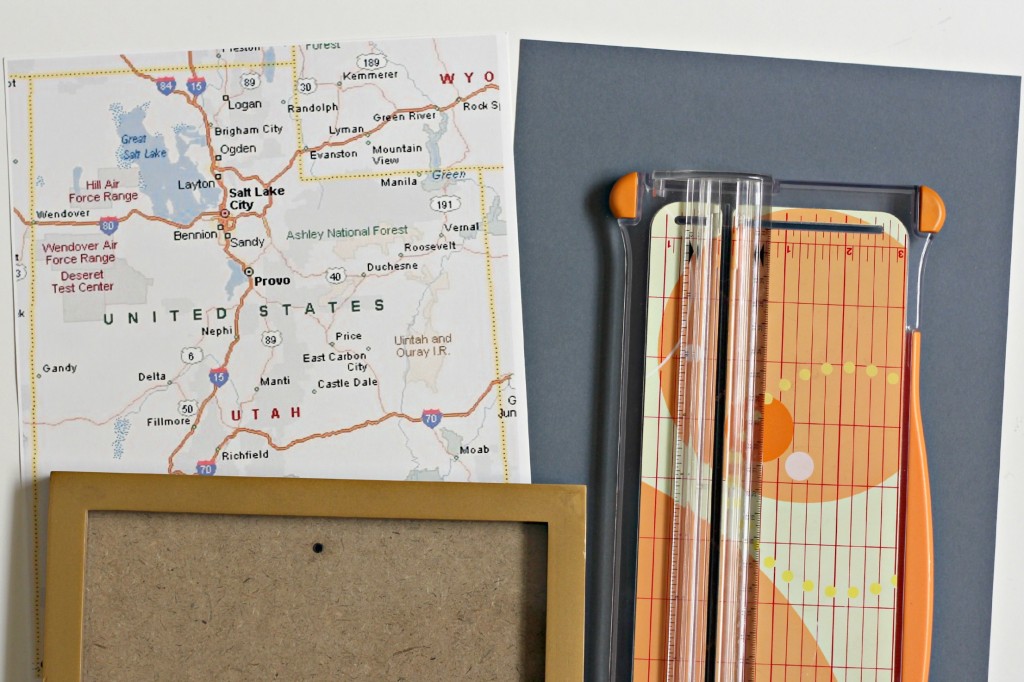 Here's another project where you probably already have everything you need. I wanted to frame where hubby and I met and started our life together. I didn't have a map of Utah though, so I hopped on the computer and printed one off. There are many maps to choose from if you want to do this project and don't have a map handy.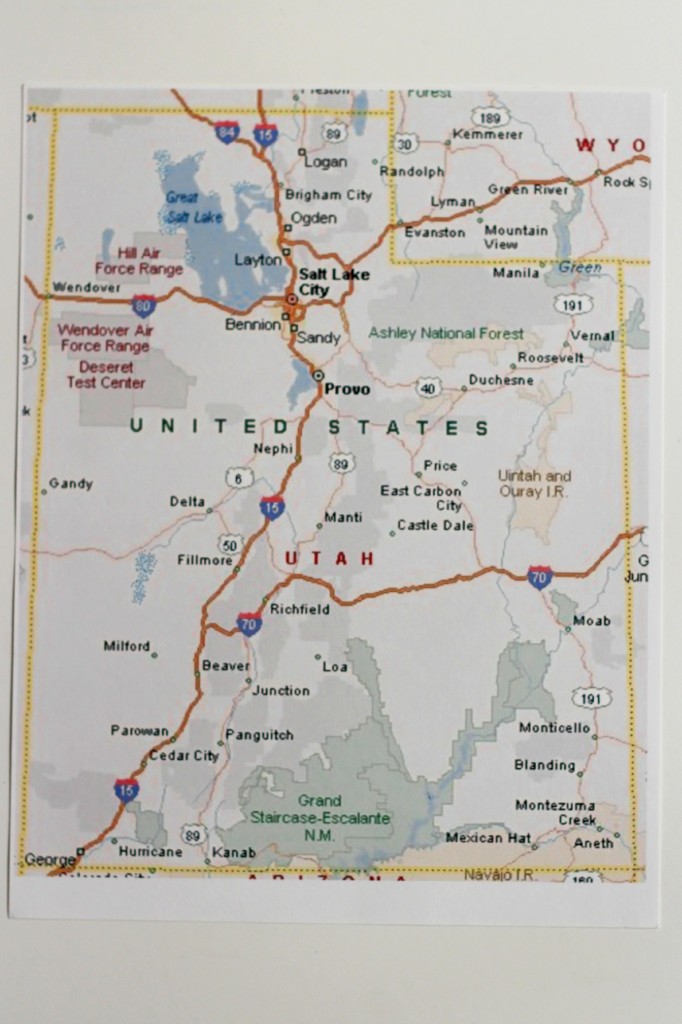 Start with a solid piece of card stock or mat board and cut a heart out of the center. I used my personal cutter to cut the heart but you could use a cookie cutter or other heart shaped object if you don't have a cutter. Place it on the paper or where the center will be once it's cut to the size of the frame. My heart is 4″ and 2 1/4″ from the top and one side. Center the heart on the back of the frame and cut the paper to the frame size. I have a square frame. Place the map behind the cut out heart and decide where you want it.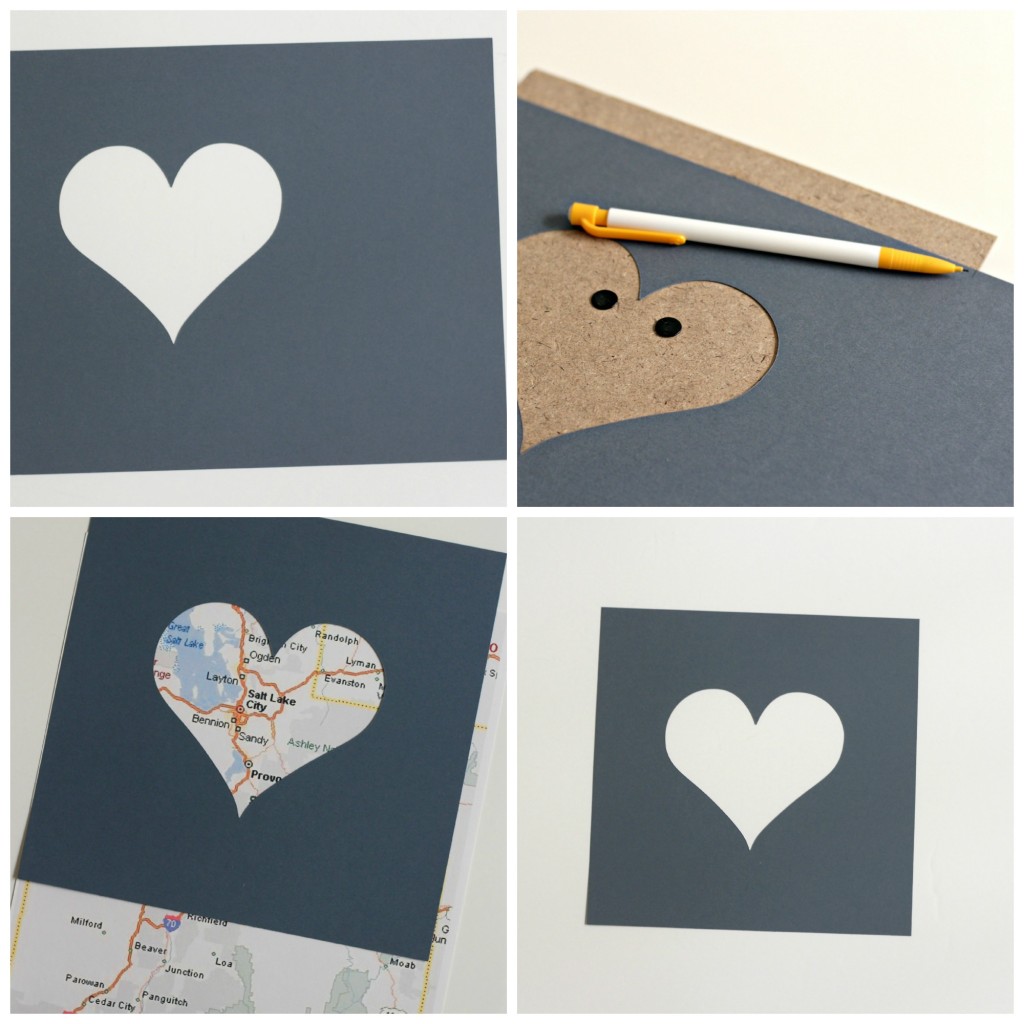 I used a gold sharpie marker to make a heart where we met.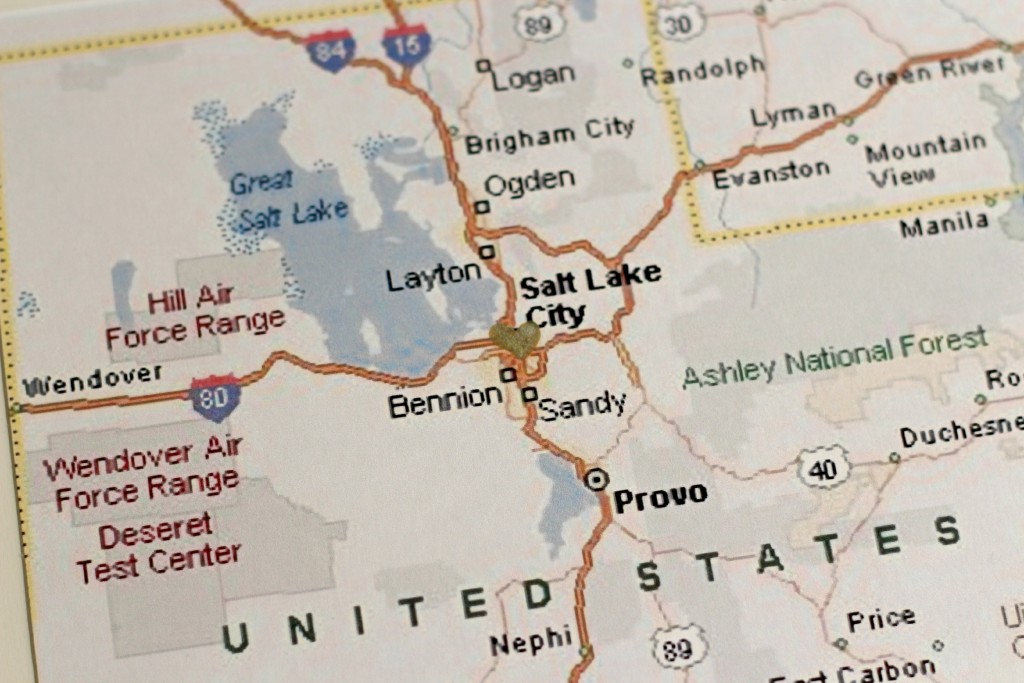 Turn the heart mat and map over and tape the map in place.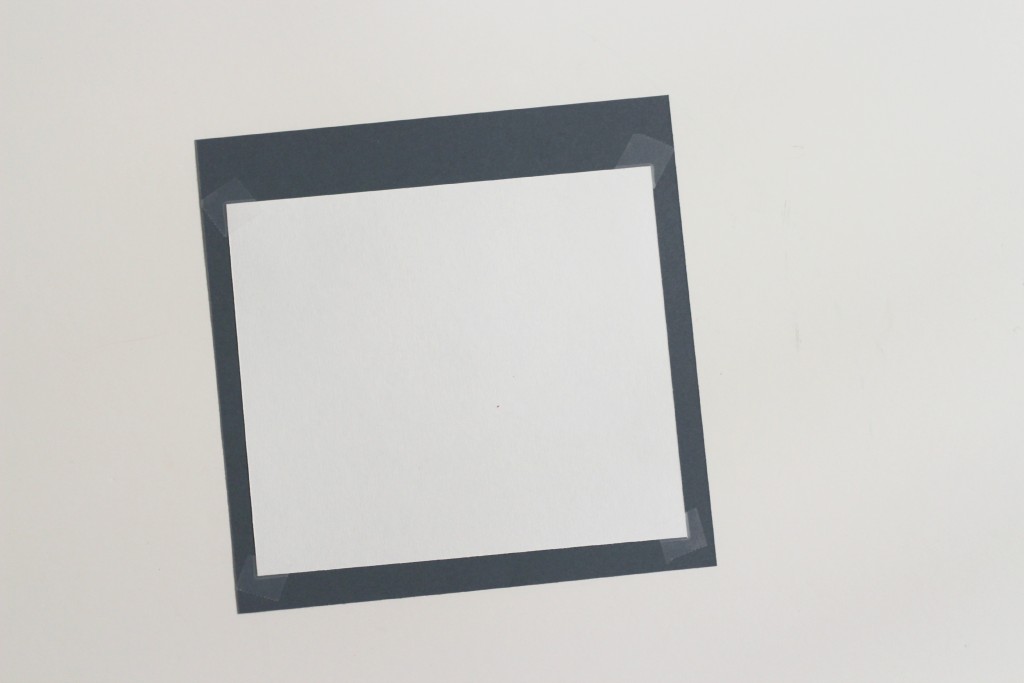 Pop it back in the frame and that's it. I love having a framed piece representative of where we met 37 years ago.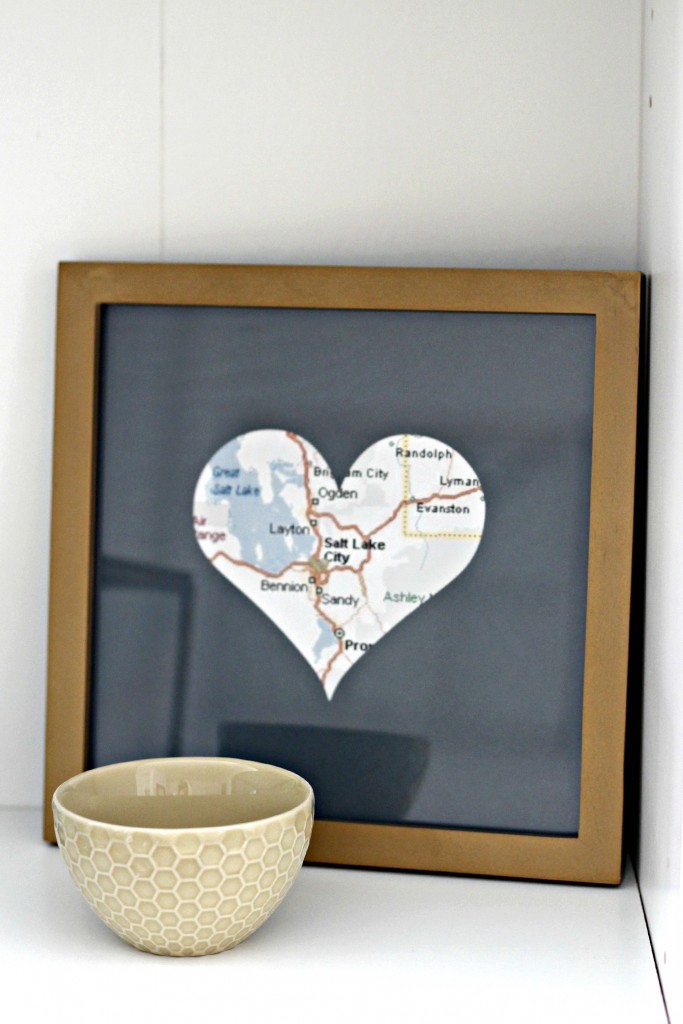 Now I need to decide where to put it, the bookshelf or the end table?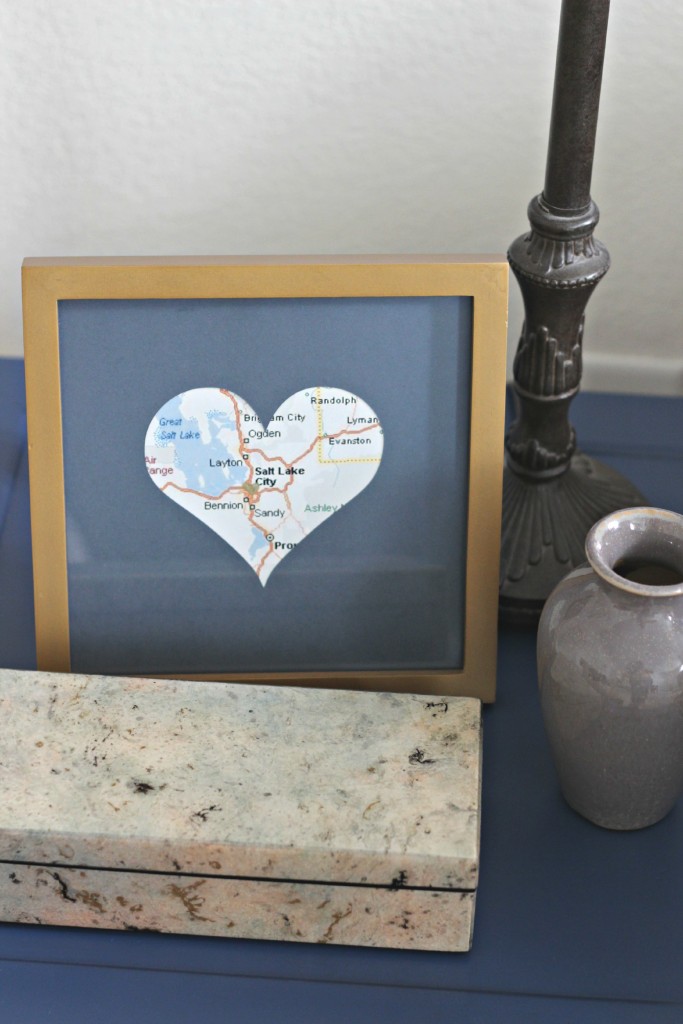 Are you ready for another 15 minute craft? Come back tomorrow so you don't miss anything.
Remember to use the hashtag #15minutecrafts on Instagram for the chance to be featured.
All the projects will be listed and linked on the 31 Days of 15 Minute Craft Projects Introduction page if you miss anything.