Since it's Thanksgiving day in the United States I will be spending the day away from the computer and with my family. I hope you all have a wonderful day surrounded by those you love and doing what you enjoy.
I've been working on giving thanks for even the smallest things I've been blessed with. It's been rough these last few weeks but through it all I've been trying to focus on what matters most. I have a wonderful family, I have the support of great friends, I have a roof over my head, food to eat, and even when things look bleak I have faith and hope.
I am also thankful for you. I know you are probably not aware of this but you have gotten me through some pretty rough times. I don't want to share too much but this blog, creativity, and friendships formed here have helped me through difficult times. If nothing else it has kept my mind off the negative things that were going on around me. So thank you!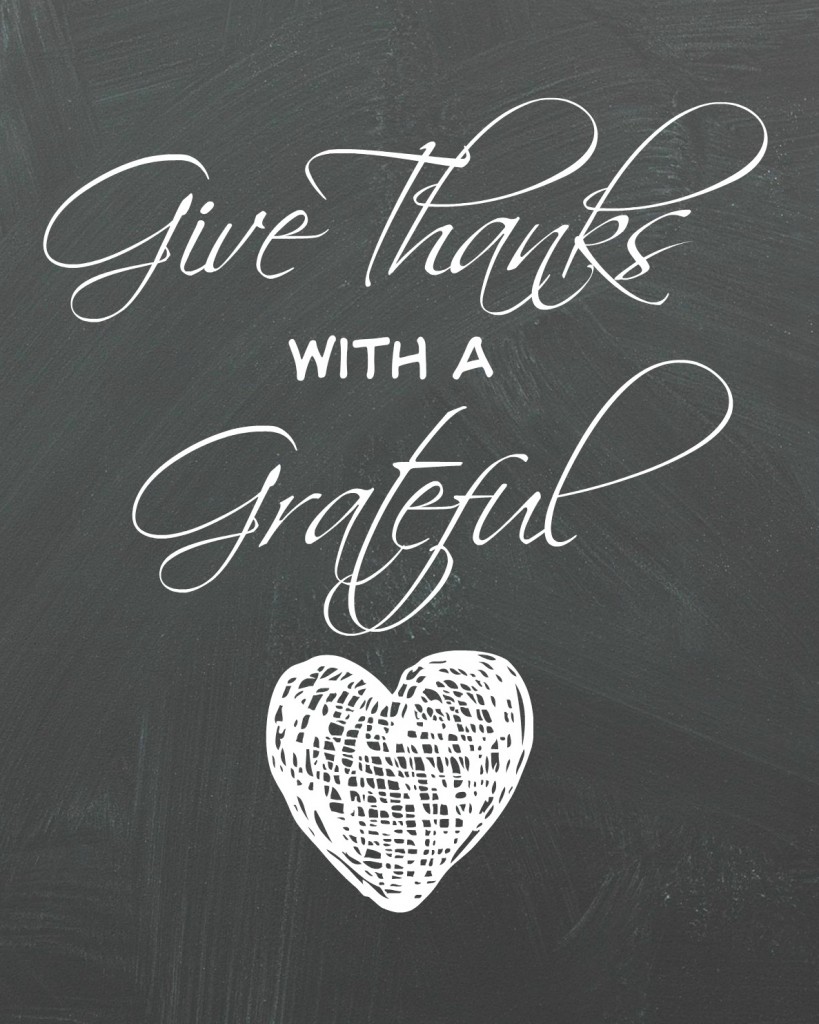 I've been taking time each day to write down what I'm grateful for so that I will be more aware of what I have been blessed with. I hope that your life is blessed beyond measure and that you are aware of those blessings.
Have a wonderful day!
If you love this printable and want to use it, just click on Give Thanks.
{ 1 comment }