These Top 10 Organizing Posts of 2017 are full of great ideas to get you on your way to a decluttered and organized home.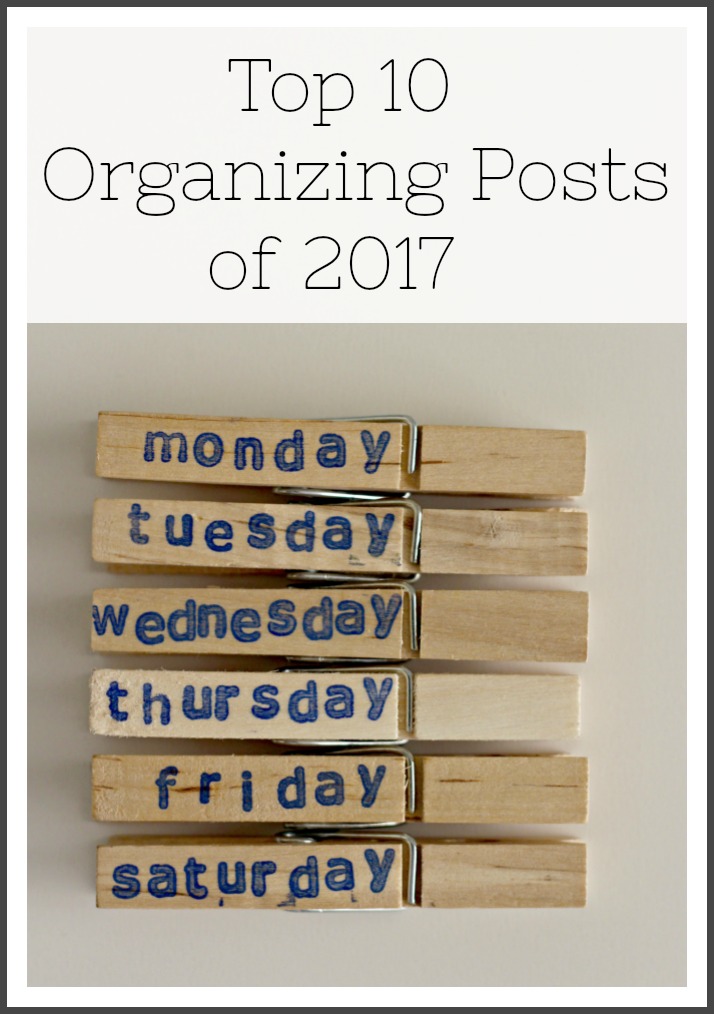 Organizing is my passion, not only because it's embedded in me but also because it makes my life so much easier. I love sharing my organizing and decluttering ideas with you and hope you find them useful in your home and life as much as I do.
Dollar Store Organizing Ideas – Organizing doesn't have to be expensive and it doesn't have to be beautiful. Function is always number 1 in organizing. Save the more expensive containers to use in places that really matter and use inexpensive containers in hidden areas.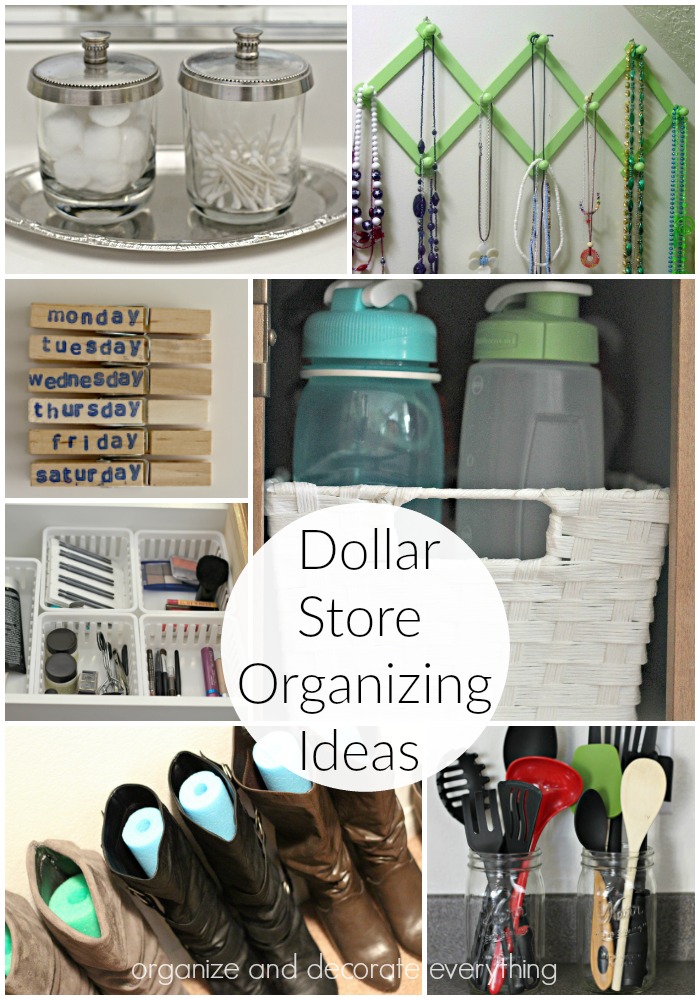 Almost Free Organizing – We all have containers that are brought into our homes from other means, but are basically free items. Why not reuse these items to help organize our homes?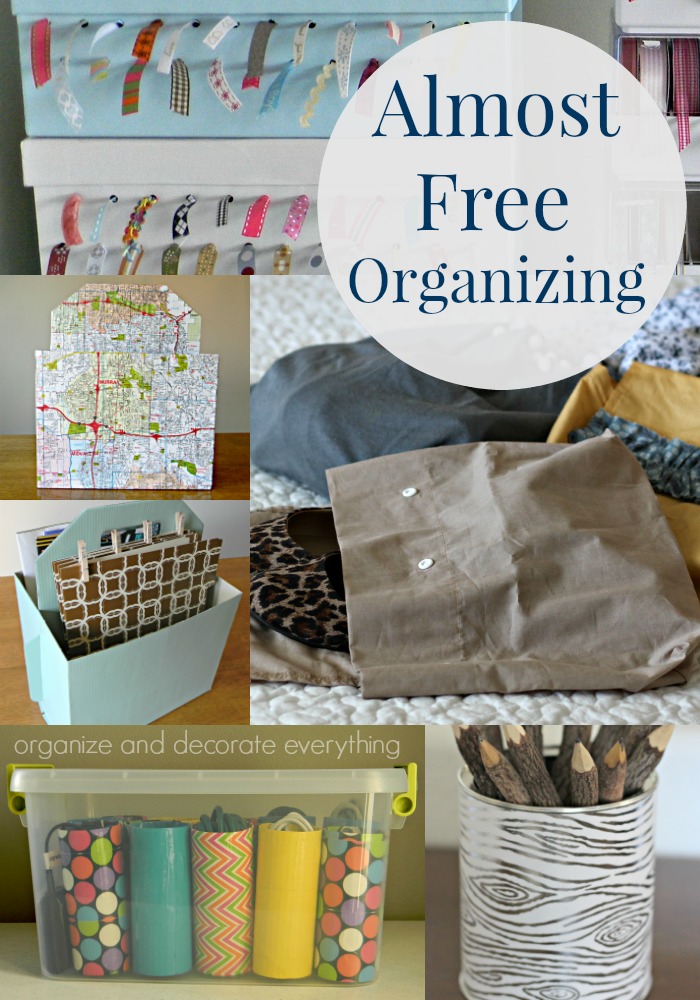 Evening Routine for a Productive and Organized Morning – Mornings can be rough but by planning ahead and preparing the evening before, your morning can run smoother. Here are 10 ideas to do every evening to prepare for the next morning.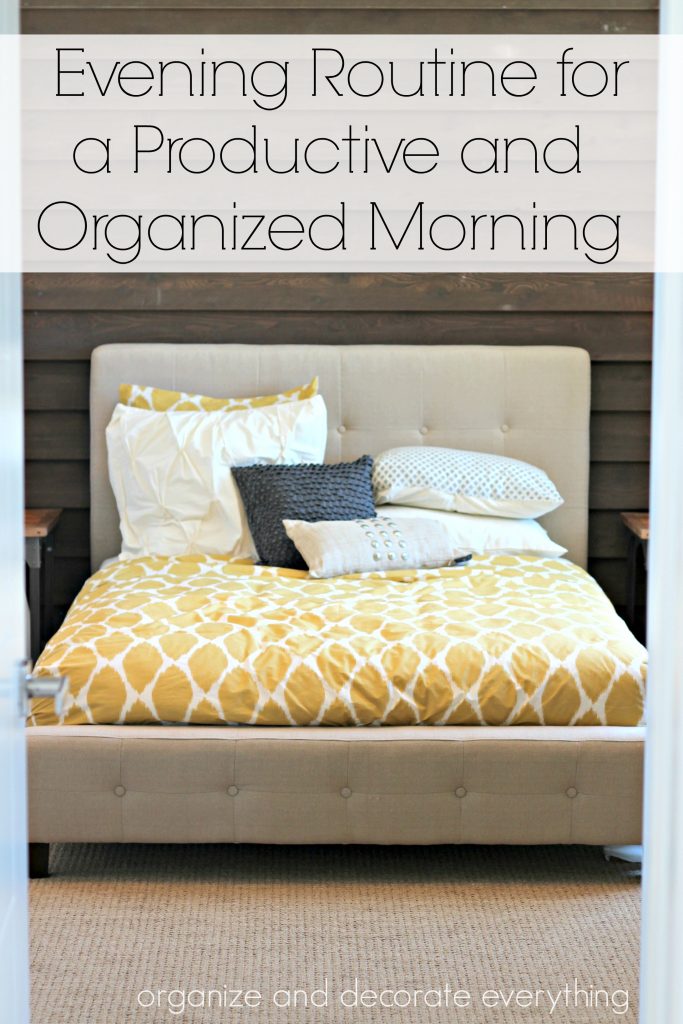 20 Things to Declutter from Your Home – Before organizing your home you need to declutter it. Here is a list of 20 things to get you started.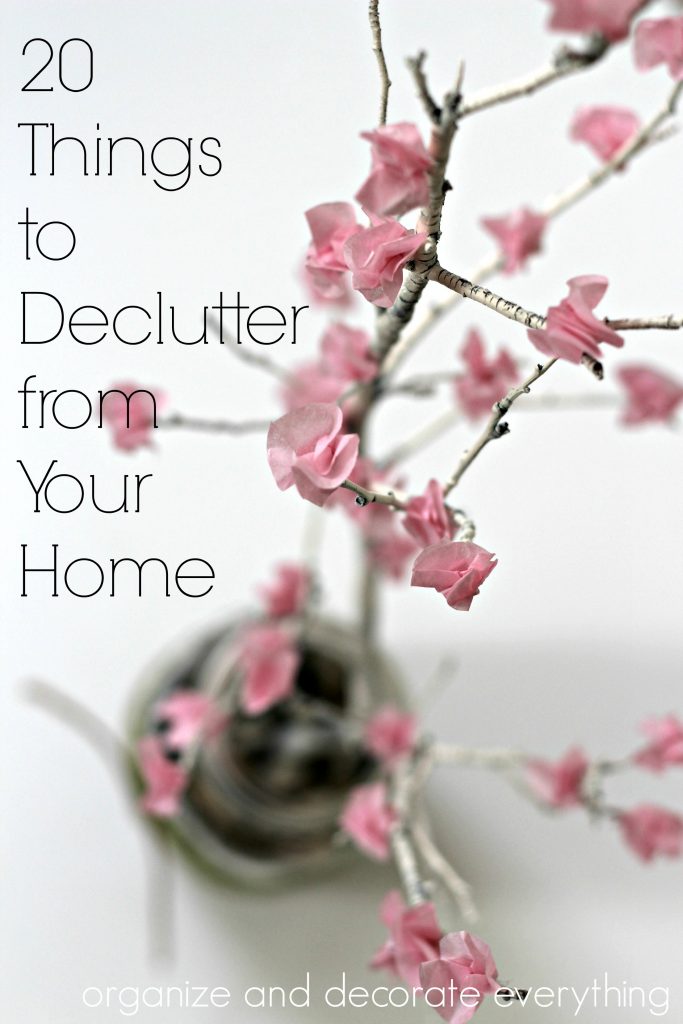 20 More Things to Declutter from Your Home – You need to continue decluttering before you can get and keep your spaces organized. Here are more things to get rid of to help you in that process.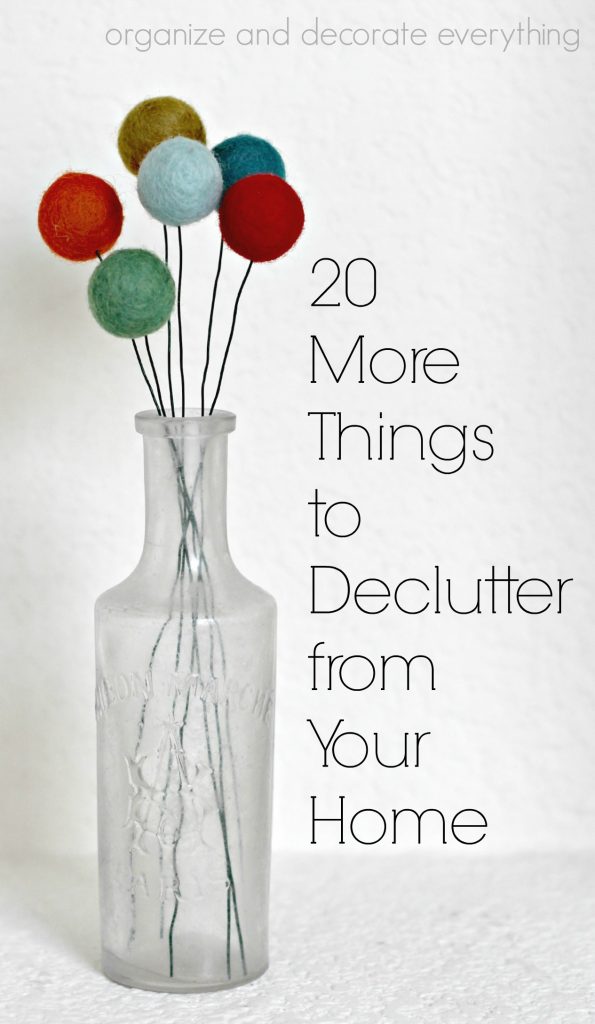 10 Spaces to Organize in 15 Minutes – Do you feel you just don't have enough time to get organized? Sometimes it only takes 15 minutes to get a space organized. We all have 15 minutes, right?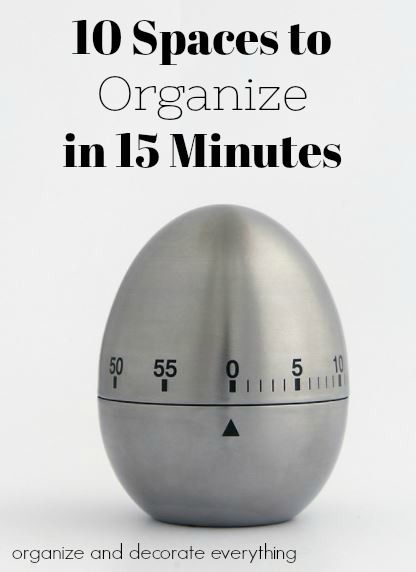 How to Have Money at the End of the Month – We could all use a little extra money and by planning ahead it is easier to reach that goal. Check out these little changes you can make to have more money at the end of the month.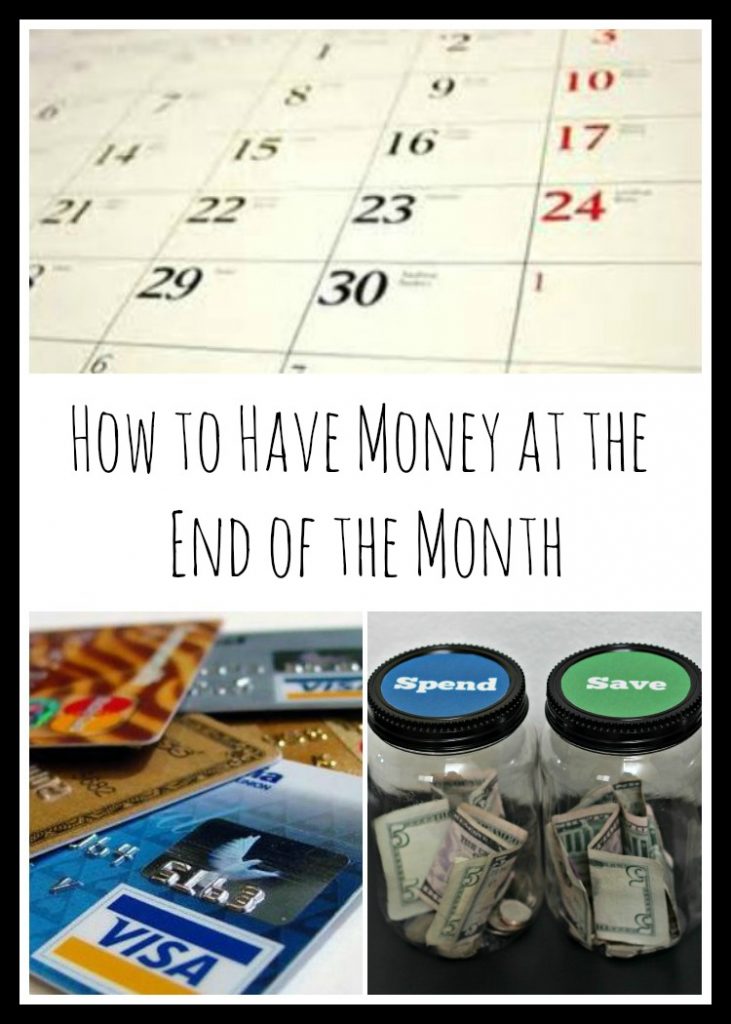 Time Management Tips – It's amazing what you can accomplish once you prioritize your time. Use these tips to make the most of your day, week, month, and year.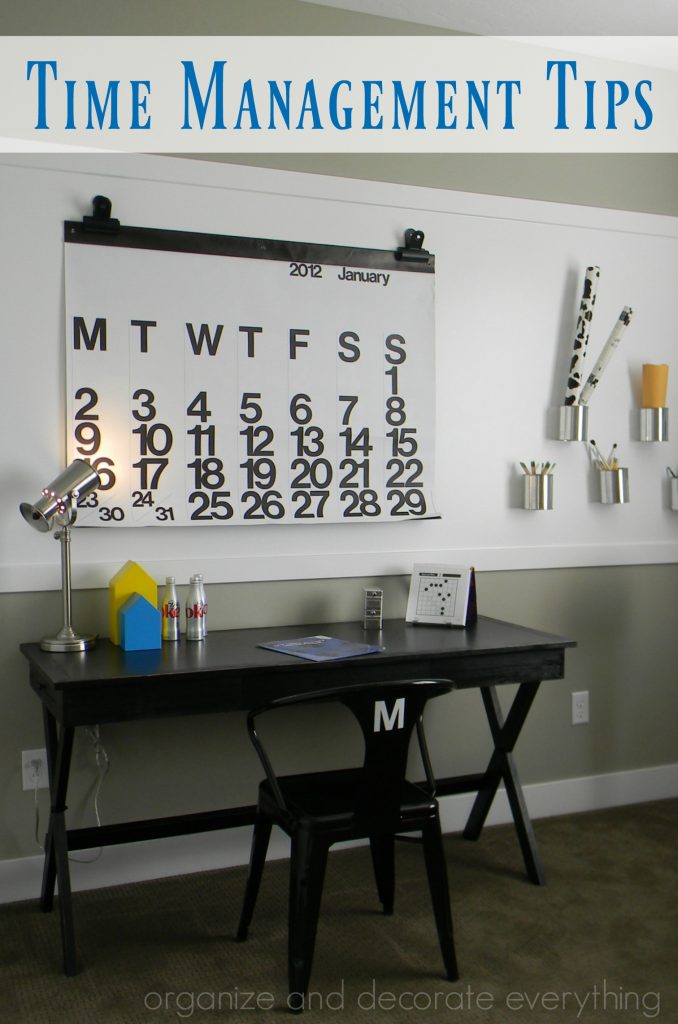 Favorite Summer Organizing Ideas – Summer is for slowing down and relaxing but first you need to get your spaces organized. Use these ideas to get organized so you can spend your time enjoying Summer.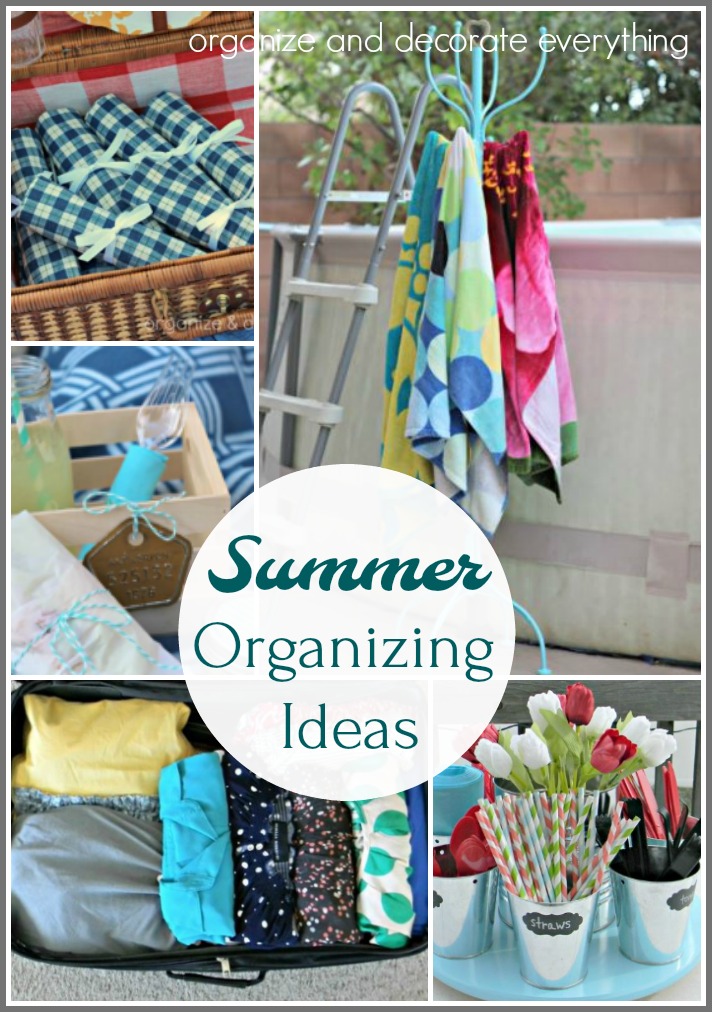 5 Quick and Easy Party Ideas – Throwing a party can take a lot of time and planning but you can lower that time by using these easy tips. Use shortcuts to plan a perfect party in less time.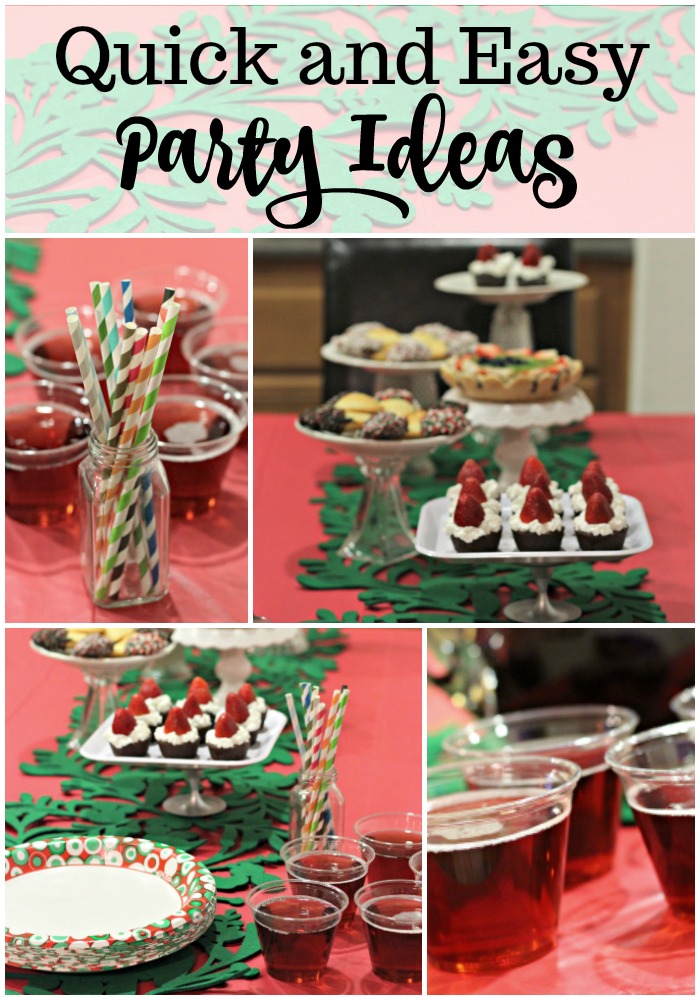 Make sure to pin these ideas so you will have them for reference. If you would like more organizing ideas please check out my Organizing board on Pinterest. Also I will be posting a Jump Start to Organizing and Decluttering series on the blog next week. I hope you will join me for many ideas to get you started on an organized home and life this year.