There are many people who live paycheck to paycheck, but it's often due to different circumstances: job loss, under paid for position, student loans, medical bills, living beyond their means. Whatever the reason, the results can still be the same- not enough money at the end of the month!
I'm going to try to change your thinking in this post. No matter how much or how little you make, everyone can save a little money day to day and hopefully have money at the end of the month.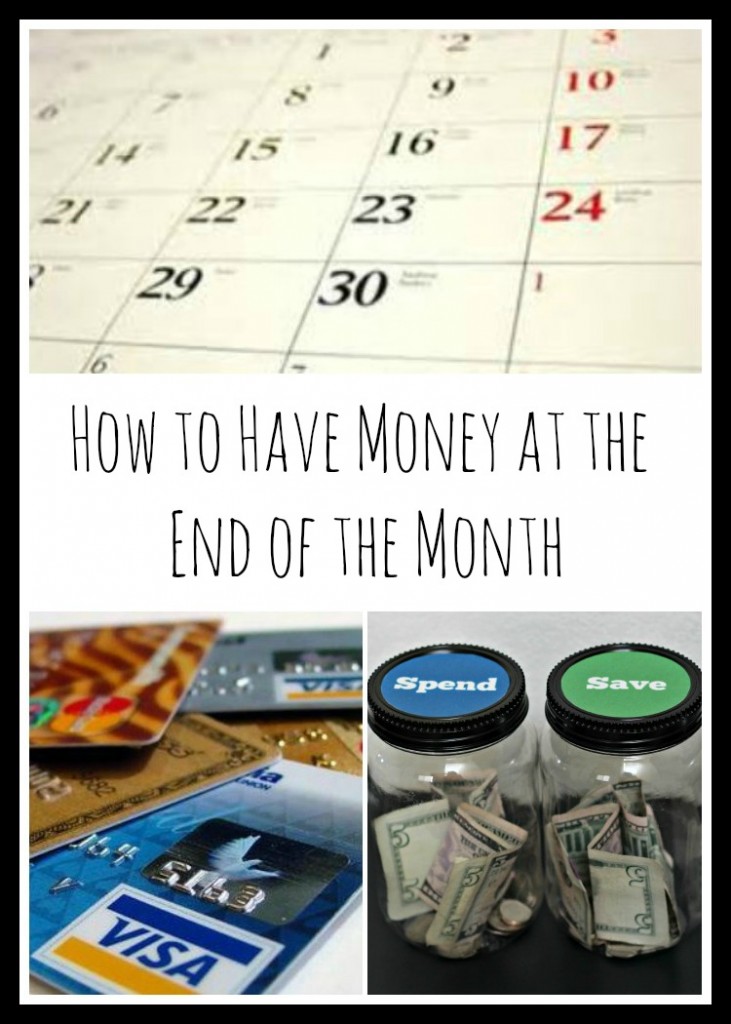 How to Have Money at the End of the Month
I practice most of these ideas every month. It became a habit because of financial issues due to job losses we suffered in the past. Now, it's just a way of life and feels comfortable. You can read more about "our story" by clicking over.
I feel like most people can benefit from these ideas especially with the recent changes in the economy. Continue reading to find out How to have Money at the end of the Month. I am sharing 50 great ideas to help you on your way.
Food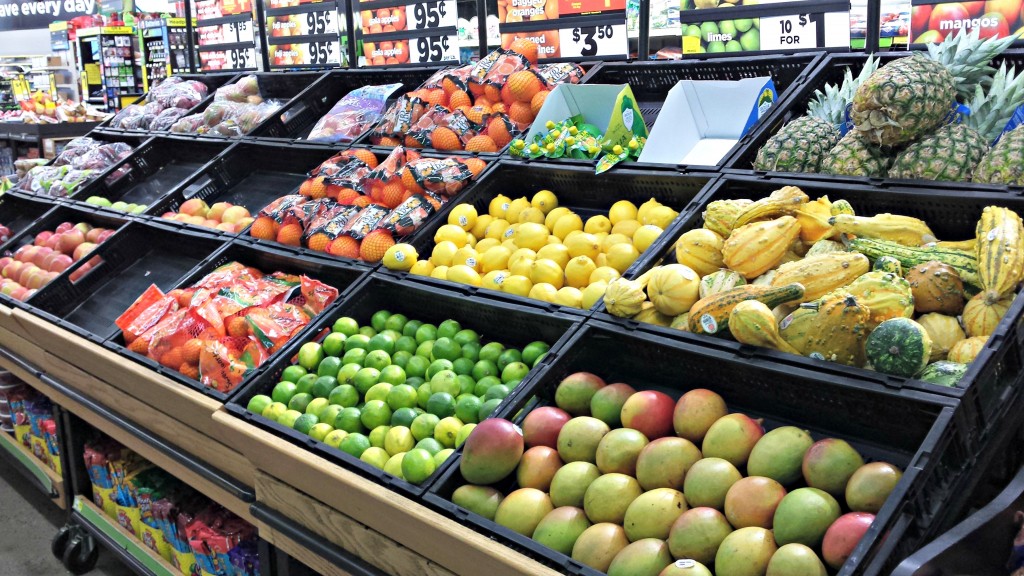 *Make coffee or hot chocolate at home – If you really feel like you need to get a cup from a specialty coffee shop pick one day a week and treat yourself that day.
*Pack a lunch – It saves a lot of money and is usually more nutritious than eating fast food daily.
*Make breakfast at home – To save time in the morning, make food the night before and freeze it. Better yet make all the breakfasts for the week over the weekend. Muffins, pancakes, breakfast casseroles, coffee cakes, french toast cubes, all work great to reheat and eat on the go.
*Replace one beverage a day with water – Keep a water bottle with you in the car, at work, and at home.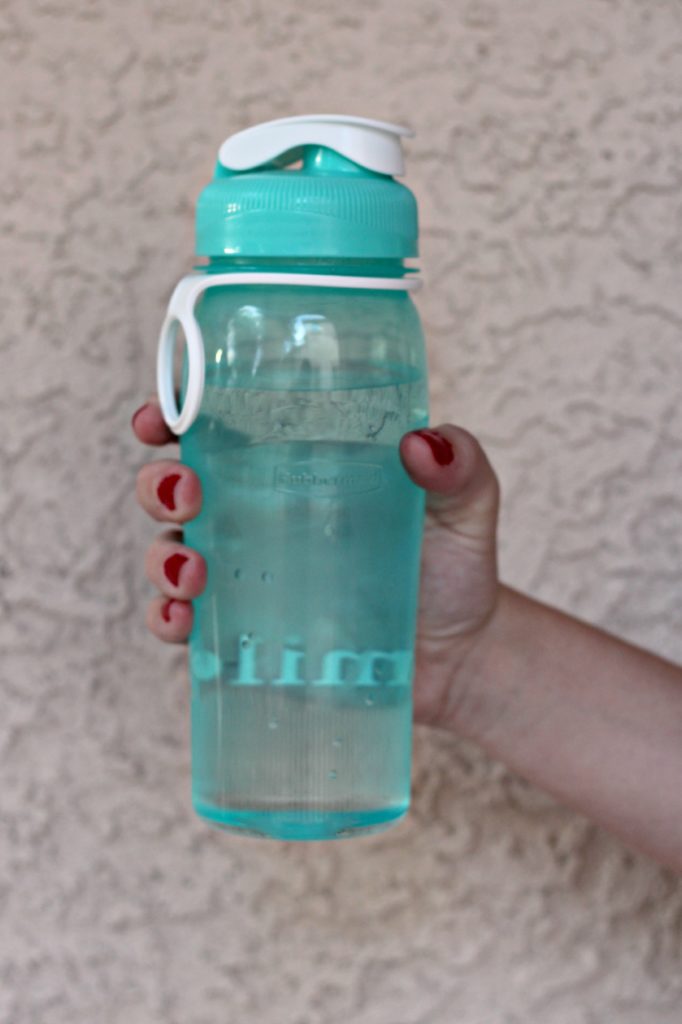 *Have leftover night once a week – How many times do you end up throwing leftovers out because they go bad? Designate one day a week for leftovers, it also frees you from cooking dinner that night.
*Use restaurant coupons – We all need a night out so use the restaurant coupons you get in the mail. There are some really good deals and you can try a new place.
*Stick to your shopping list – It's tempting to buy food not on your list (at least it is for me). Stick to your list and you'll save money.
*Eat at a restaurant where kids eat free – When our kids were younger we always ate at restaurants on the nights when kids could eat free.
*Buy generic brands – I was surprised when I started buying generic brands that I actually liked most of them better than the name brands.
*Use coupons and price match – It's easier than you think. Most coupons can be used on your phone now and you seldom have to cut coupons anymore. Most stores that are similar to each other price match, which saves you time and money from driving around town.
Shopping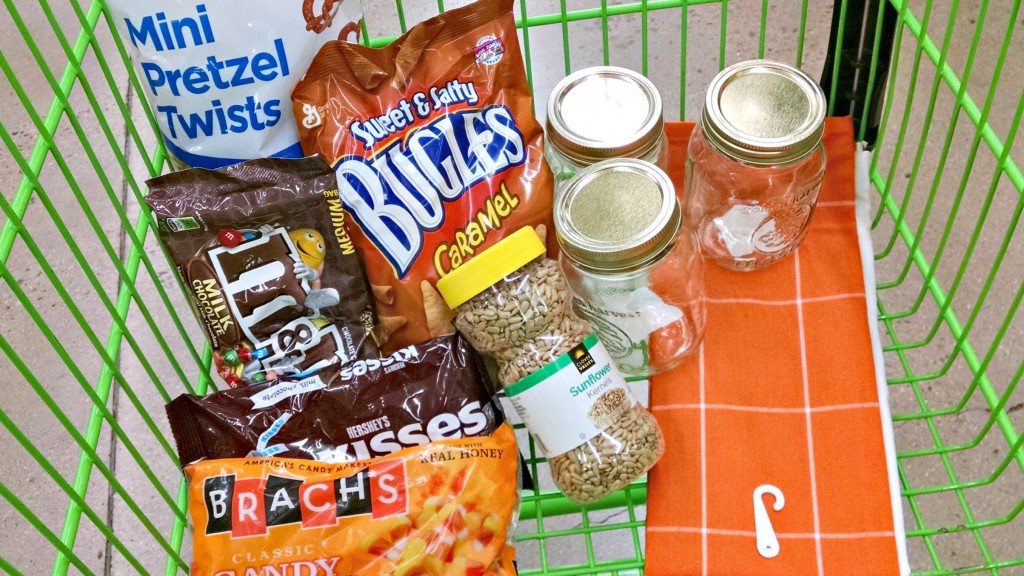 *Take advantage of free offers – Buy one get one free deals. There are also free days throughout the year at Dunkin Donuts, Krispie Kreme, 7-Eleven, Tropical Smoothie, and other places. Check locally for deals!
*Check daily deal sites – Such as Groupon and other similar sites.
*Watch for deals on gift cards – There are often buy 3 get 1 free offers, or if you purchase gift cards from certain grocery stores you can also save on gas. You don't necessarily need to give the cards away, use them yourself and you've saved money.
*Try cash for a month – Designate a certain amount of money for shopping and once it's gone, it's gone. When you become picky you might be surprised how much money you save.
*Ask yourself if you really need the item right now – Wait a week and then if you still think you need it, go back and purchase it.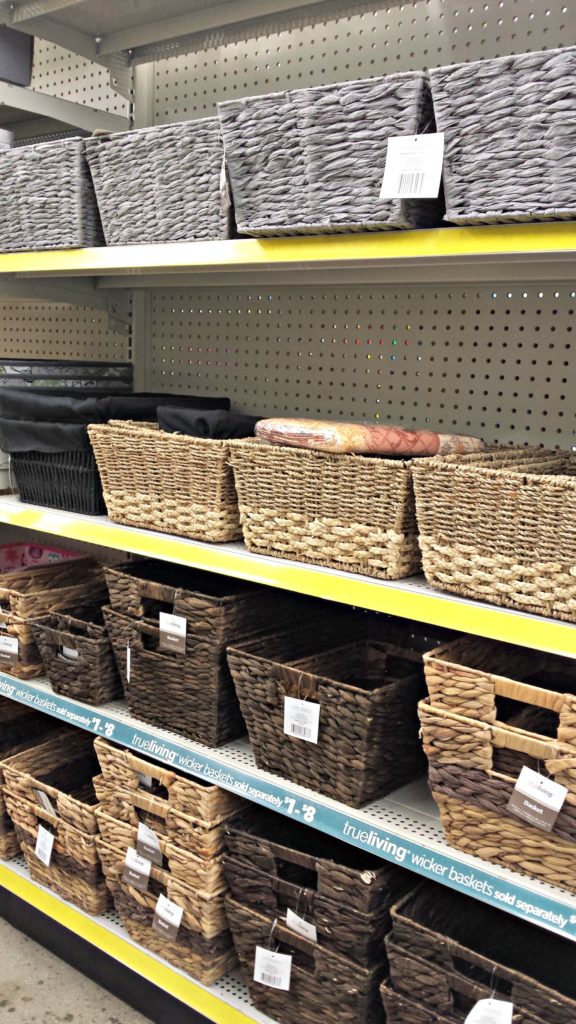 *Track what you spend on gifts – Try to reduce it. Think of more thoughtful gifts that cost less money. Purchase gifts that are appreciated without spending a lot of money.
*Free coupons – Bath & Body Works, JCP, Hallmark, Kohl's and Old Navy are just a few stores that offer free coupons throughout the year. The coupons are usually for $10, sometimes more depending on the promotion.
*Think outside the box – Shop thrift stores, craigslist, garage sales. Or you can even trade items with friends and family.
*Always check the clearance rack – You might be surprised what treasures you can find at a fraction of the cost.
*Don't buy unnecessary items – I know it's tempting to buy things but put it off for a while and see how you feel. You might be surprised how freeing it feels not to spend money.
At Home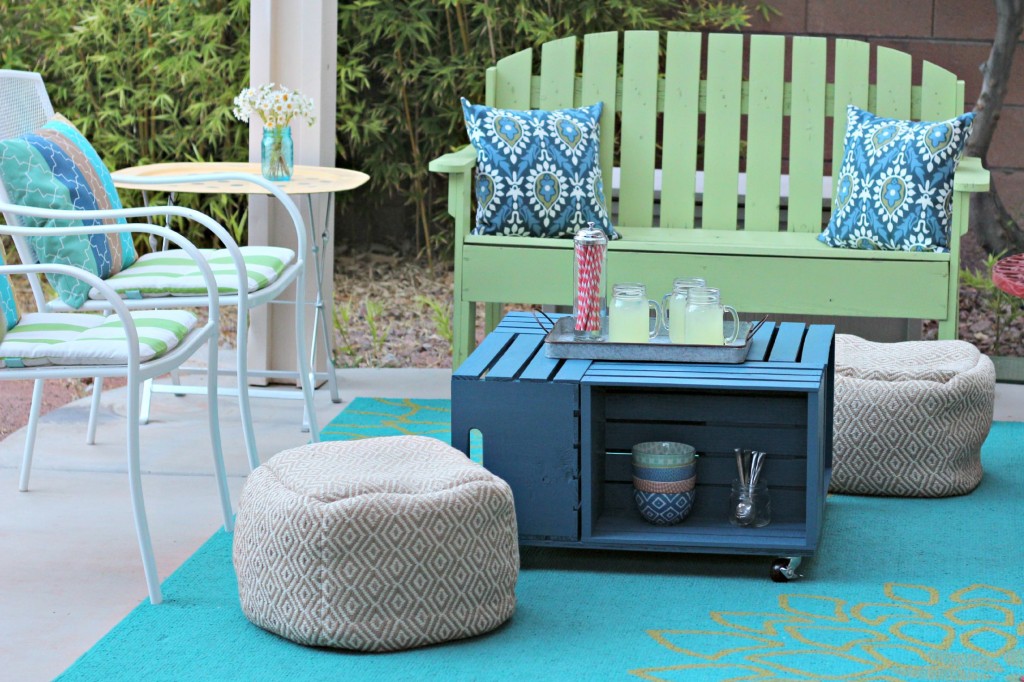 How to Have Money at the End of the Month
*See what you can cut – Cable? Landline? Exterminator? Don't pay for things you aren't using. We haven't had cable for over 20 years and I very seldom miss it. We haven't had a land line for about 8 years, but we all have cell phones to stay in touch.
*Make your own cards and gifts – It can save a lot of money and it's more thoughtful.
*Avoid the repairman – Try to do repairs yourself first. There are videos on YouTube to help you fix almost anything in your home. Of course if you feel it's beyond your knowledge, call a professional.
*Use natural cleaners – This saves a lot of money and is safer for your home and family.
*Skip the mani-pedi – I actually love pedicures and treat myself every once in a while, but they turn out just as good when I do them at home.
*Trade for babysitting – Even if you have the money to go on a date the babysitter can double the cost of your date night. Trade babysitting duties with a friend and you both win.
*Discontinue magazine subscriptions – Sometimes we collect magazines and never get around to reading them. If that is the case cancel the subscriptions and keep only the one you truly love to read.
*Make reusable napkins – We stopped using paper napkins and paper towels years ago. We still keep a couple rolls of paper towels for emergencies. Click on Napkins for full tutorial.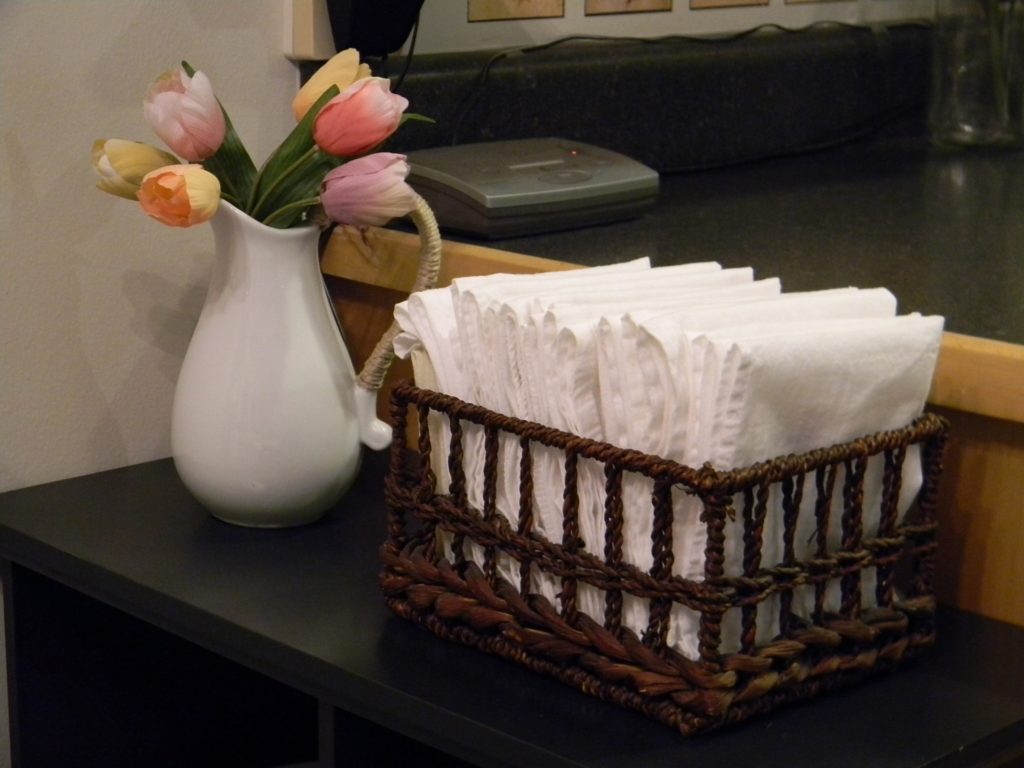 *Decorate your home for free – Don't believe it? I do it all the time. Purchase things that can be moved from room to room and still fit in with your decor. Paint items if you have changed your home colors and make decor from things you already have. You can always use things from nature.
*Reuse and re-purpose – Reuse and re-purpose the things you already have in different ways. Be creative and reuse things so you don't have to purchase new.
*Utility Bills – Try to lower your utility bills by raising the temperature in the Summer and lowering it in the Winter. Don't run water when it's not necessary, and lessen your garbage pick-up if possible.
*Save your change – We save our change in a jar or a few depending on how much change we have saved that year. As a family decide how you're going to spend it. You'll be surprised how much you have at the end of the year.
Financial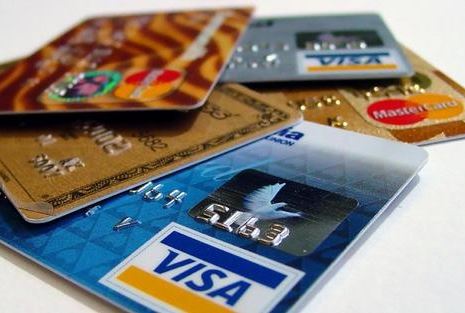 *Stop using your credit cards – (at least for a month) Decide how much money you need to pay each bill and for essentials for a month and use only cash. I know it's hard, but it gets easier when you realize what really is essential for your family.
*Say no to credit cards with fees – Search for institutions where you are not charged annual fees.
*Lower your credit card rates – Make calls to your financial institutions reminding them of your on-time payments and see if they will lower your rates. Or better yet make sure you get the lowest rates possible from the beginning.
*Pay bills on time – I know this one is obvious but one late payment can mean at least $25 or more. I can think of a lot of things to do with $25.
*Don't use ATM's with fees – Use ATM's that you know don't have a fee, transfer money on-line, or withdrawn money directly from your institution.
*Make a budget – Make a monthly budget and stick to it. Make sure to allow for an emergency. You never know when something might happen.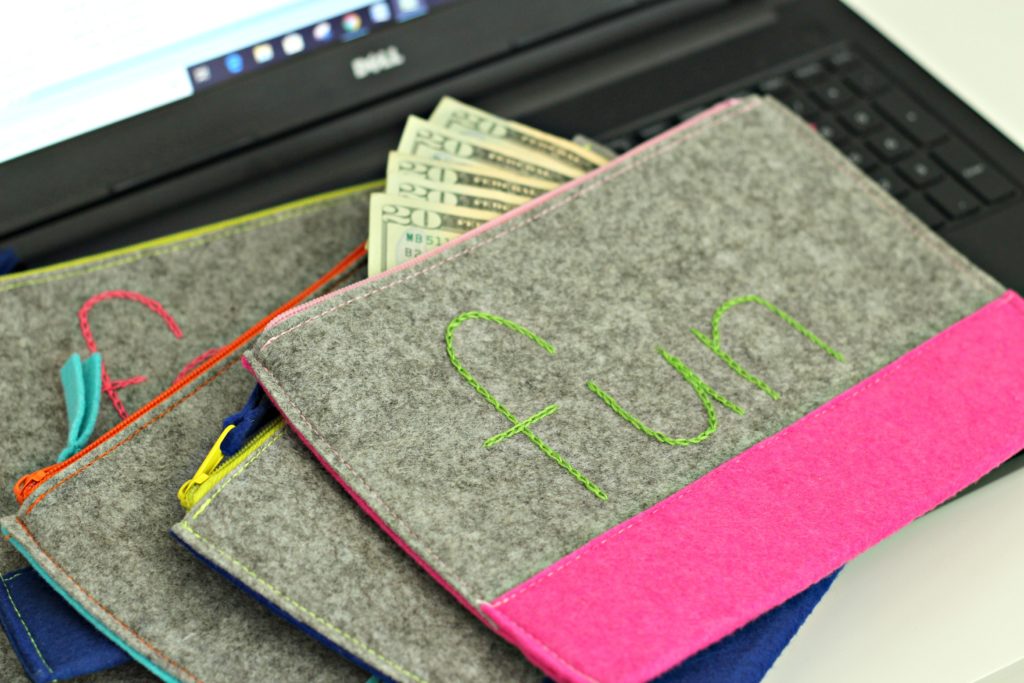 *Negotiate interest rates on loans – Depending on circumstances and when the loan was drawn you might be able to lower your rates.
*Defer a payment – Some institutions will let you defer a payment for a month around the holidays. Ask your institution if they will. It could give you the extra money you need for the holidays.
More Ideas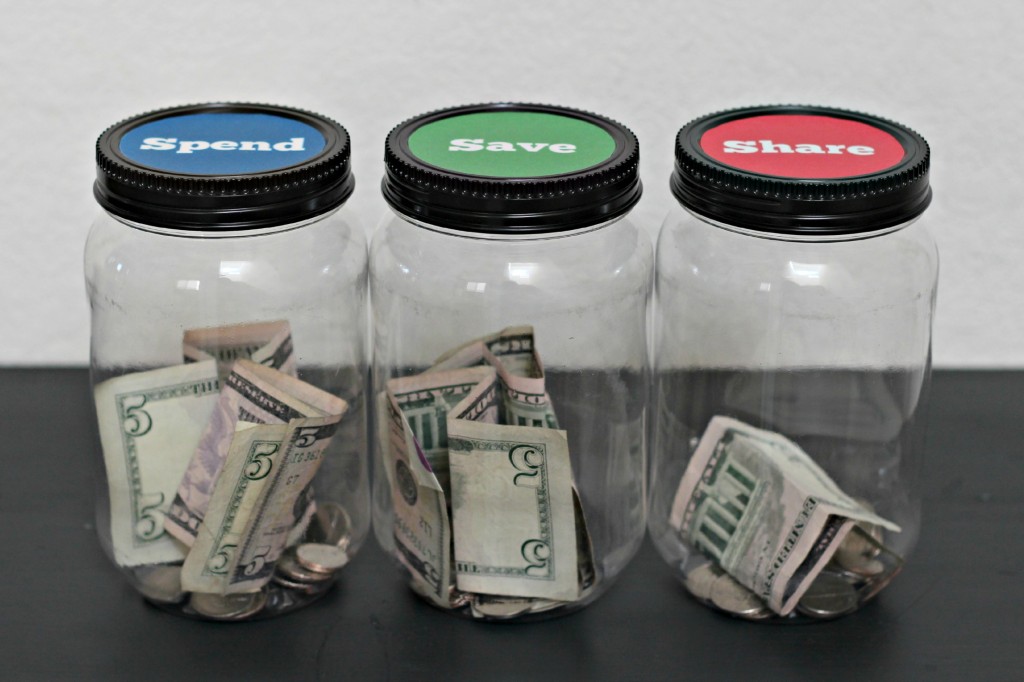 *Walk when you can – It's good exercise and it saves on gas. We all need to save on gas right now.
*Use the library – Check out books, movies, and videos for free entertainment.
*Sell things you no longer want or use – Have a yard sale, sell on craigslist, facebook market place or a consignment shop.
*Run errands all at one time – This will save you time and gas. Don't forget time is money too.
*Find free activities – Most cities and towns have free family activities weekly. They are usually advertised in the local paper or on their website. A lot of cities have free or low cost activities during the Summer. Check them weekly or monthly.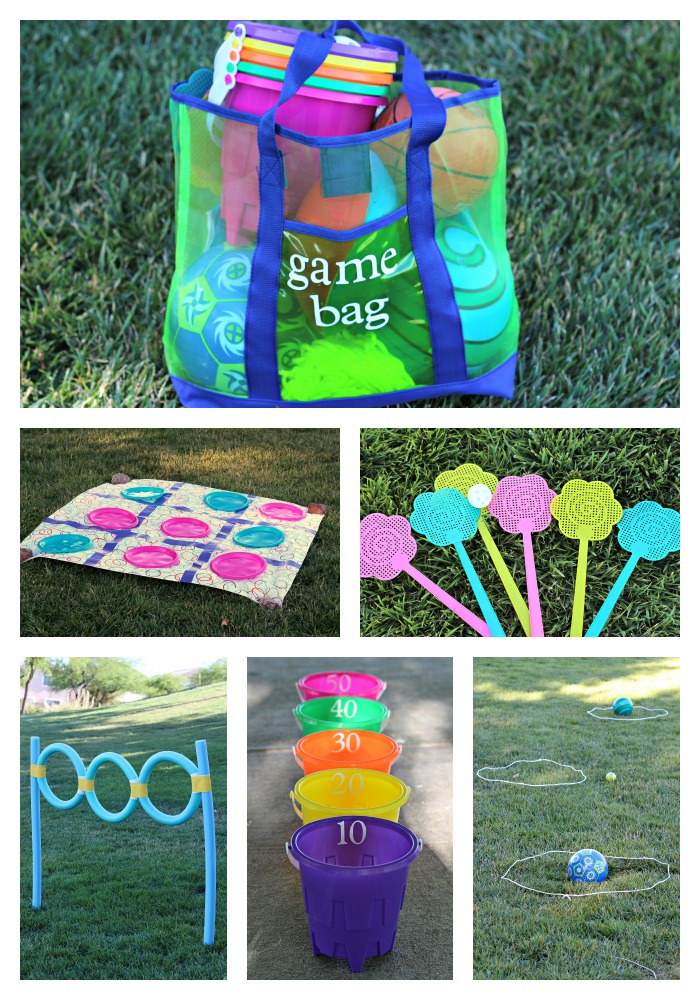 *Gym membership – Um, do you even use it? If not, cancel it and exercise at home. I love to go hiking and am fortunate to live in a place where I can hike year round. Find your favorite way to get exercise daily.
*Convenience costs money – Anything that doesn't take much time usually costs more money. Weigh the cost against time and money and make a decision.
*Drop a luxury item – Drop it for just a month and see if you can live without it. If you make it, try dropping it another month.
*Act like you have less money – Just because you have the money doesn't mean you have to spend it. See how much money you have at the end of the month then try to top it next month. Put that extra money into a savings account.
*Commit to saving – Try it for one month, then another, then another. Make it a commitment to save and see how much money you can save in a year. It might be a very nice surprise!
Pin it for Later: How to Have Money at the End of the Month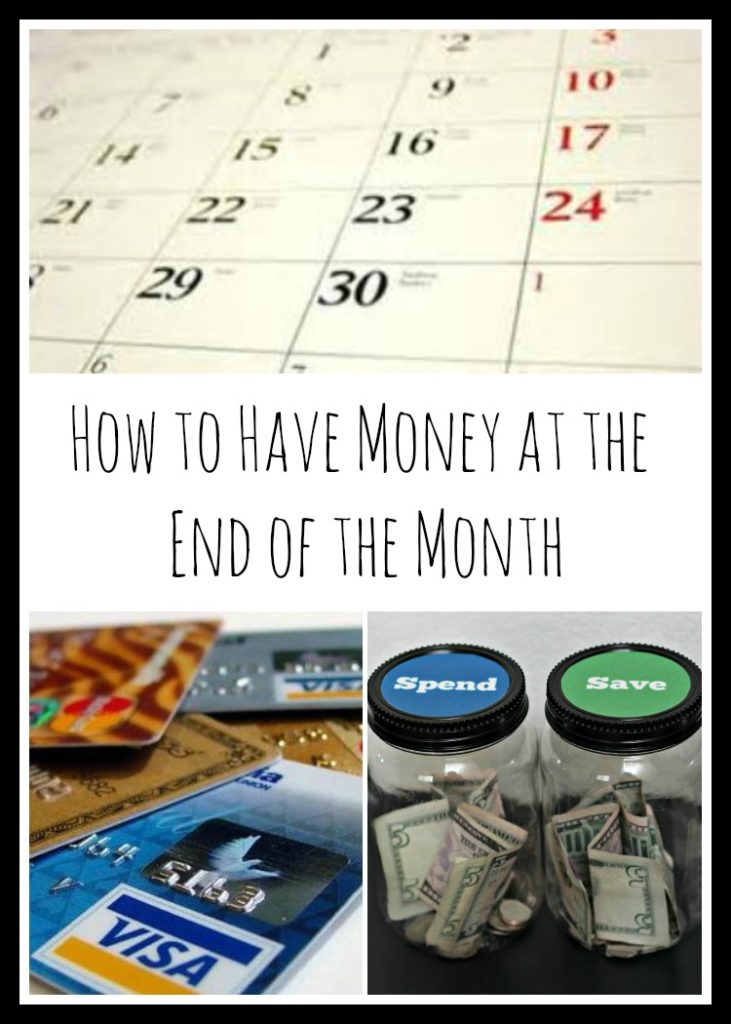 You might also like these posts:
Financial Goals for Beginners
Teaching Kids to Manage Money