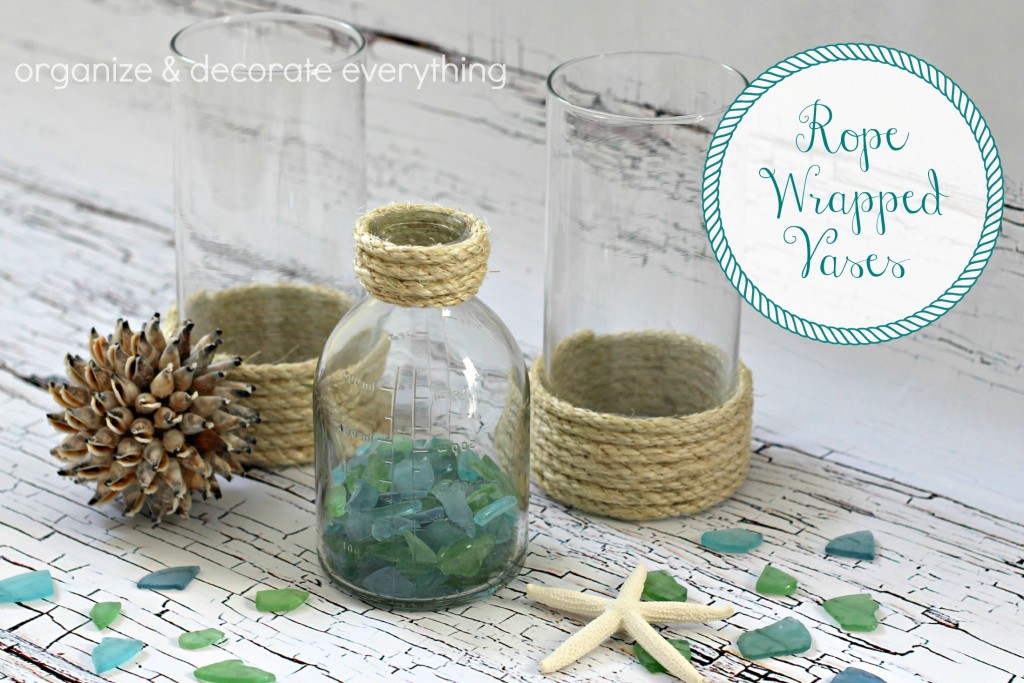 I don't like spending a lot of money when I can make a similar looking item for a fraction of the cost. A store that will go un-named is selling vases very similar to these for $45-$75, depending on the size. What?!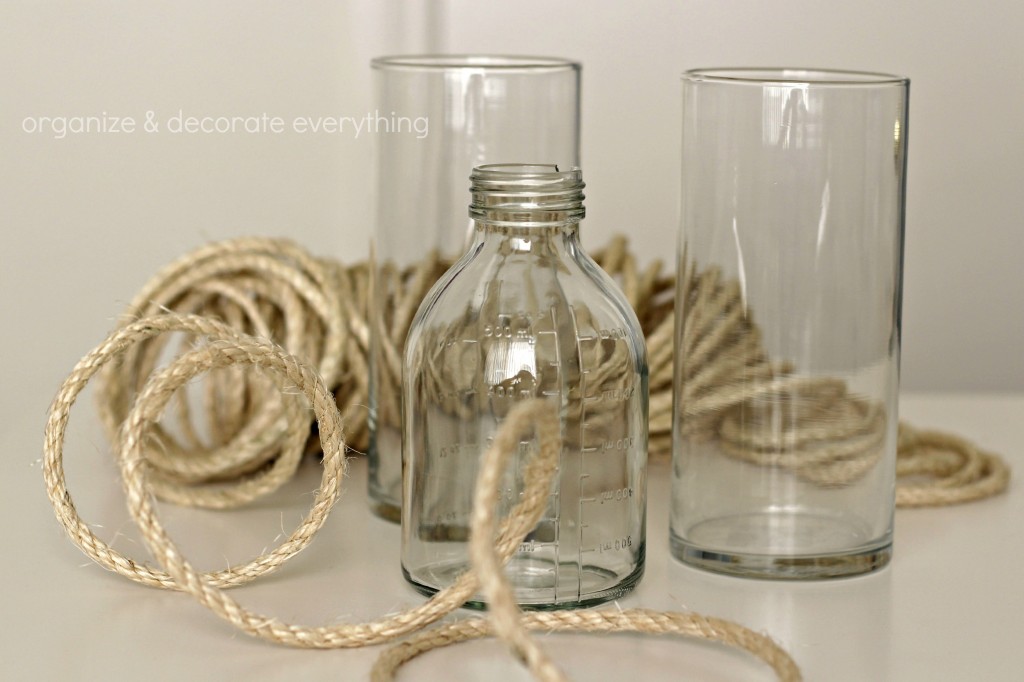 My vases were made for about $1.25 each. The vases were purchased at the dollar store and the rope at WalMart. Since the temperature has already been in the 100's here, I thought it was about time I got busy on my Summer decor.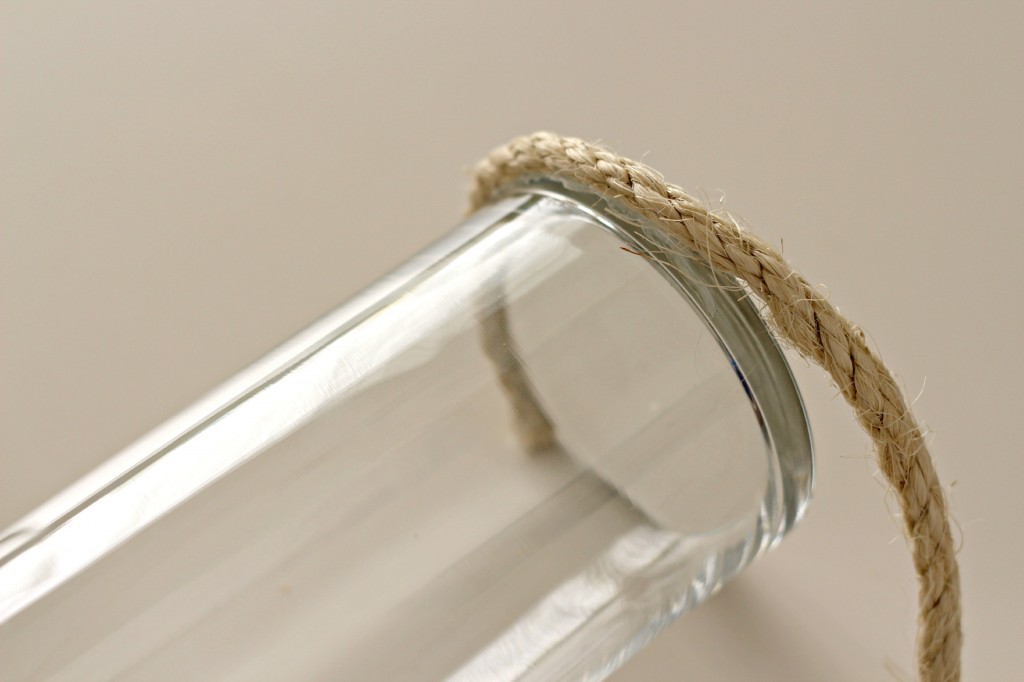 I started at the bottom using hot glue to attach the rope to the vase.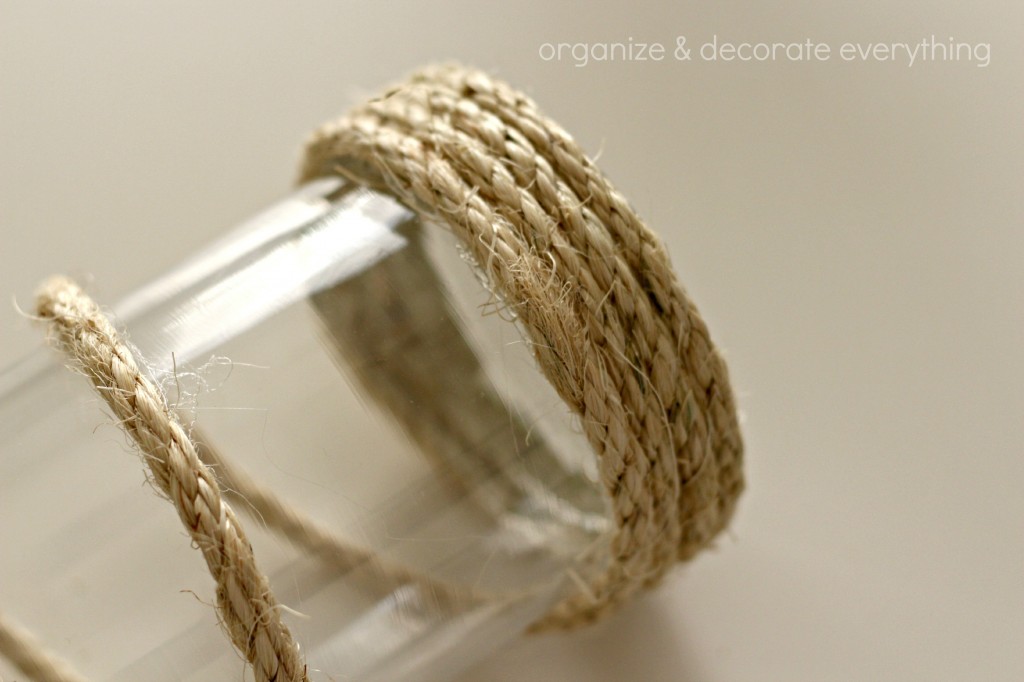 I wrapped the rope around the vase 6-7 times gluing it as I wrapped.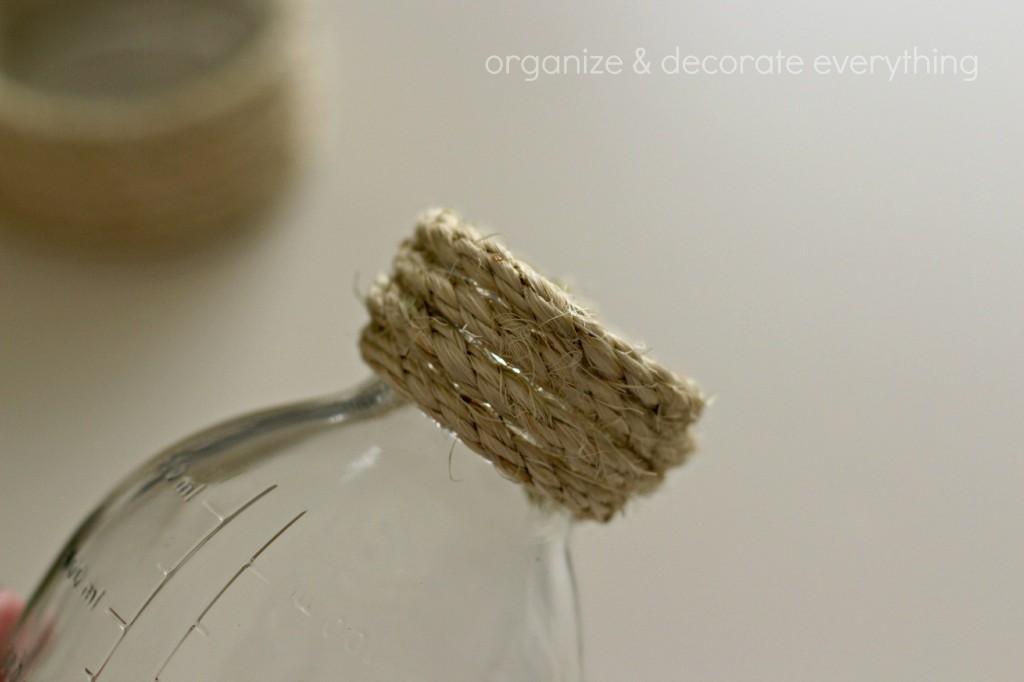 I broke the top of this bottle while we were moving but I really liked the shape and the measurements on the side so I wrapped the top of it with rope to hide the chip.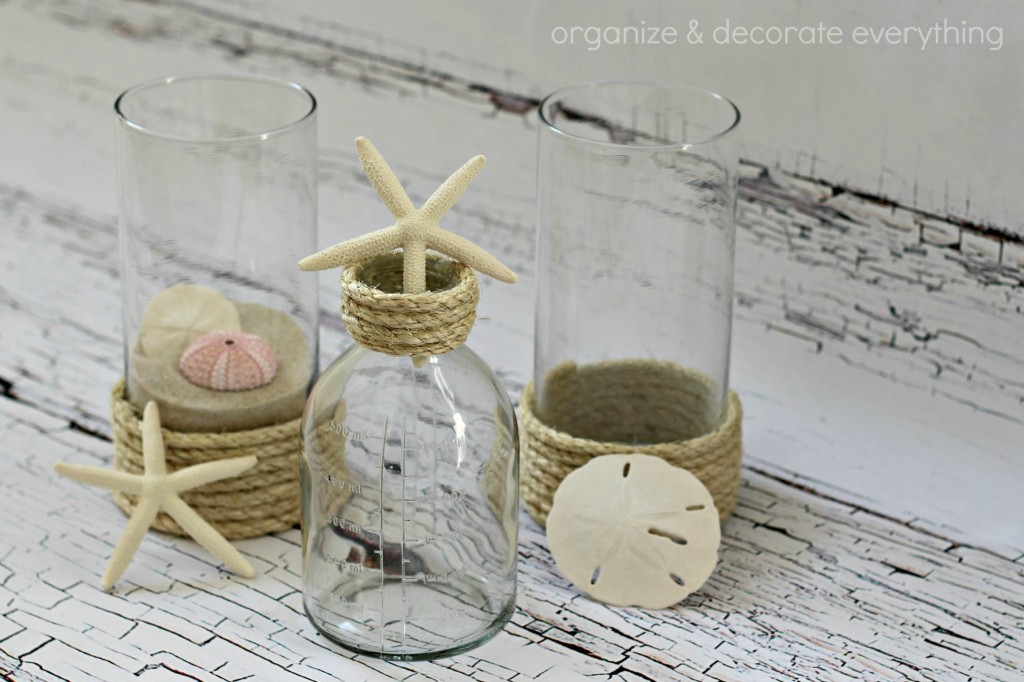 I haven't decided what direction I'm going in my decorating yet but here are a few ideas.
Not bad for $2.50! I have a few more things to make and then I'll be ready to decorate for Summer. Are you decorating for Summer yet?