Are you looking for a quick and inexpensive project? These Rope Wrapped Vases are made at a fraction of the cost of similar ones found in stores.
I like making changes to my house every season. Even small changes can make a big difference. Change a couple throw pillows, bring in some nature, paint something a different color, or add something new. It doesn't have to cost a lot of money but it's something that will bring you joy every time you look at it. Check magazines and catalogs for your inspiration.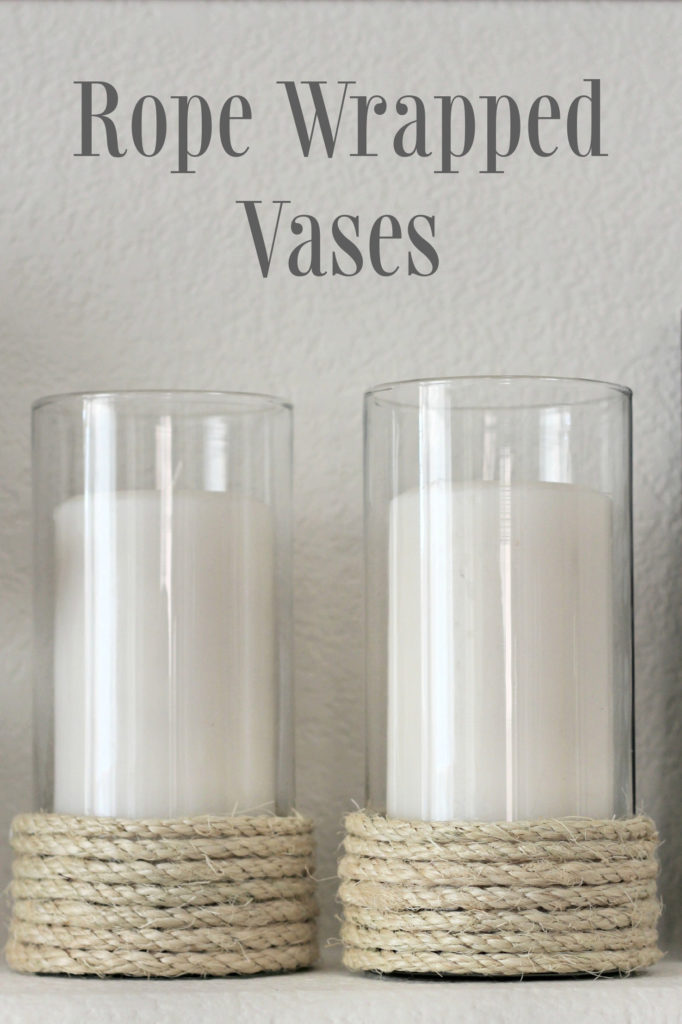 Rope Wrapped Vases
I don't like spending a lot of money when I can make a similar looking item for a fraction of the cost. A store that will go un-named was selling vases very similar to these for $45-$75, depending on the size. What?! That's crazy and way above my accessory spending budget, but that doesn't mean I can't have something I like just as much.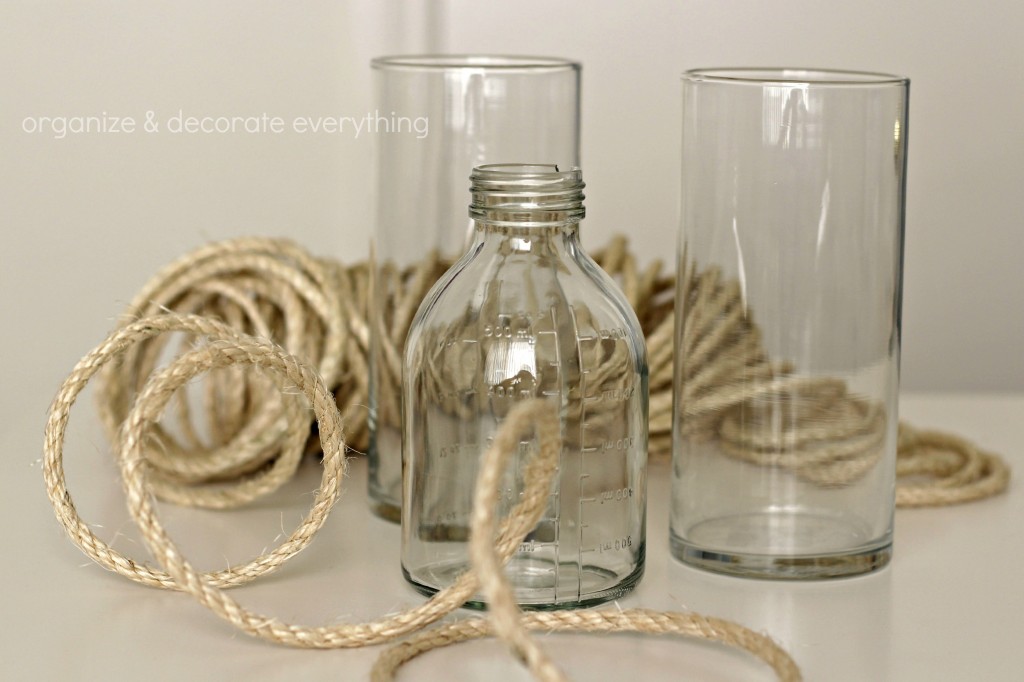 I made my vases for about $1.25 each. Now that's a price I can get behind! You can purchase the vases at the dollar store and the rope at WalMart. Since the temperature has already started rising I thought I should get busy creating some Summer home decor.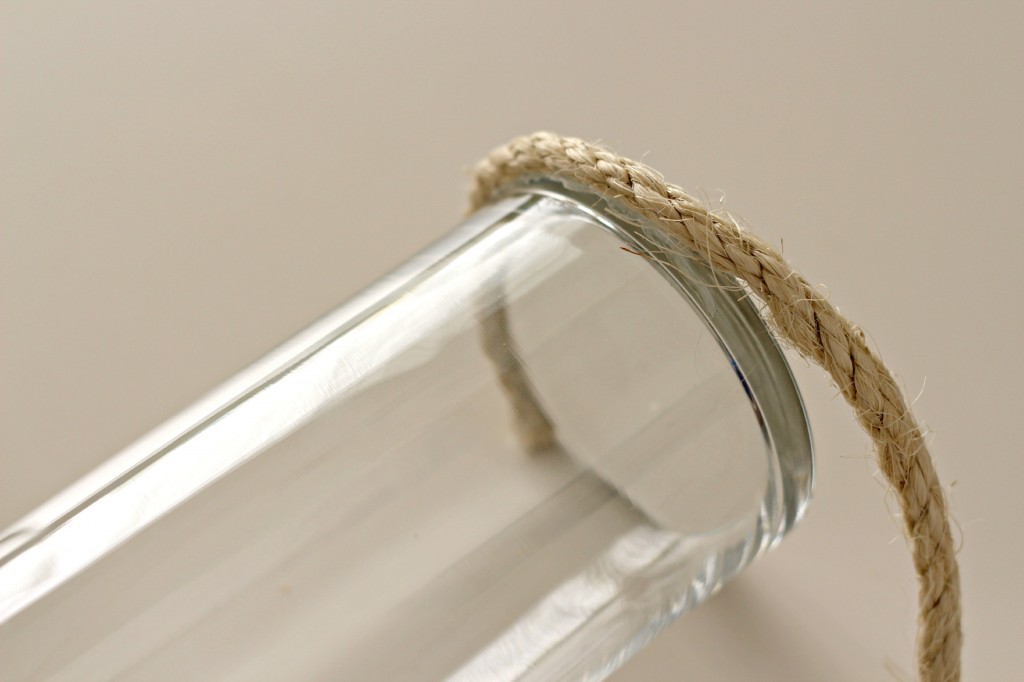 Start at the bottom using hot glue to attach the rope to the vase. Since the rope is a little heavy I would glue it all the way around, instead of just spots here and there.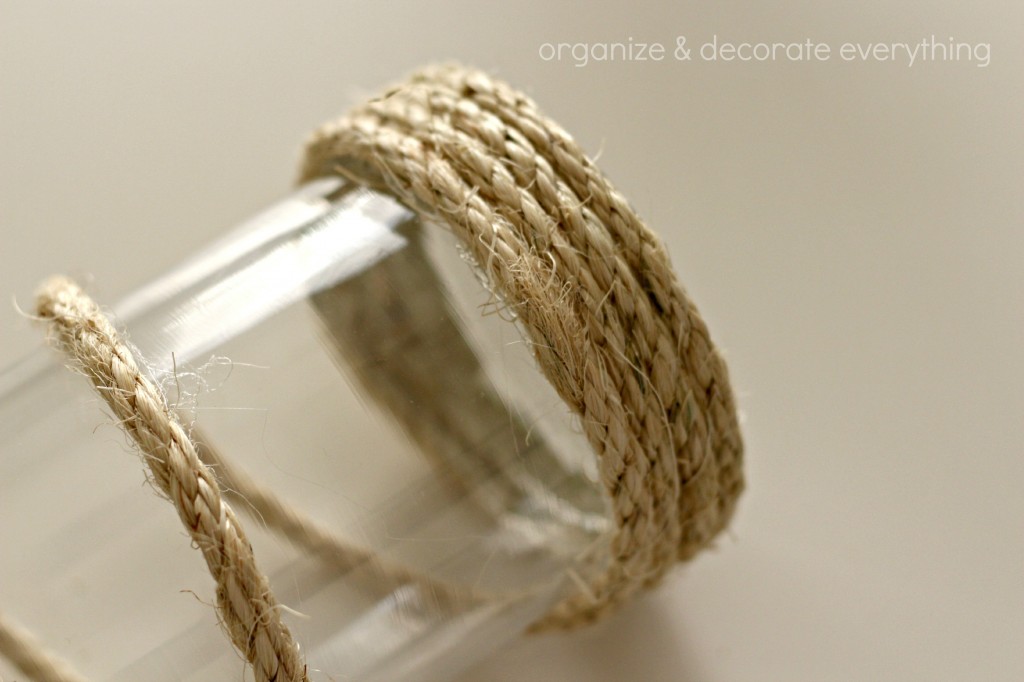 Wrap the rope around the vase 6-7 times gluing it as you wrap. Make sure to glue the end really well so it doesn't unravel. This is about how high the rope went on the vases at the store. You can adjust it to how you like though.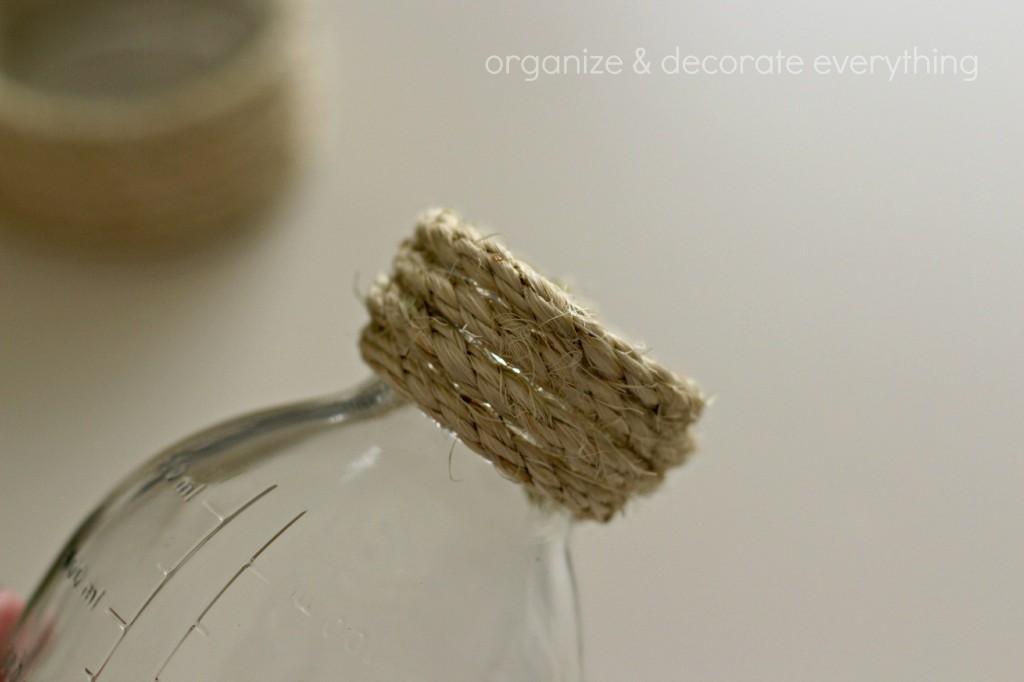 I broke the top of this bottle while we were moving but I really like the shape and the measurements on the side. So I wrapped the top of it with rope to hide the chip and now it looks like it was meant to be.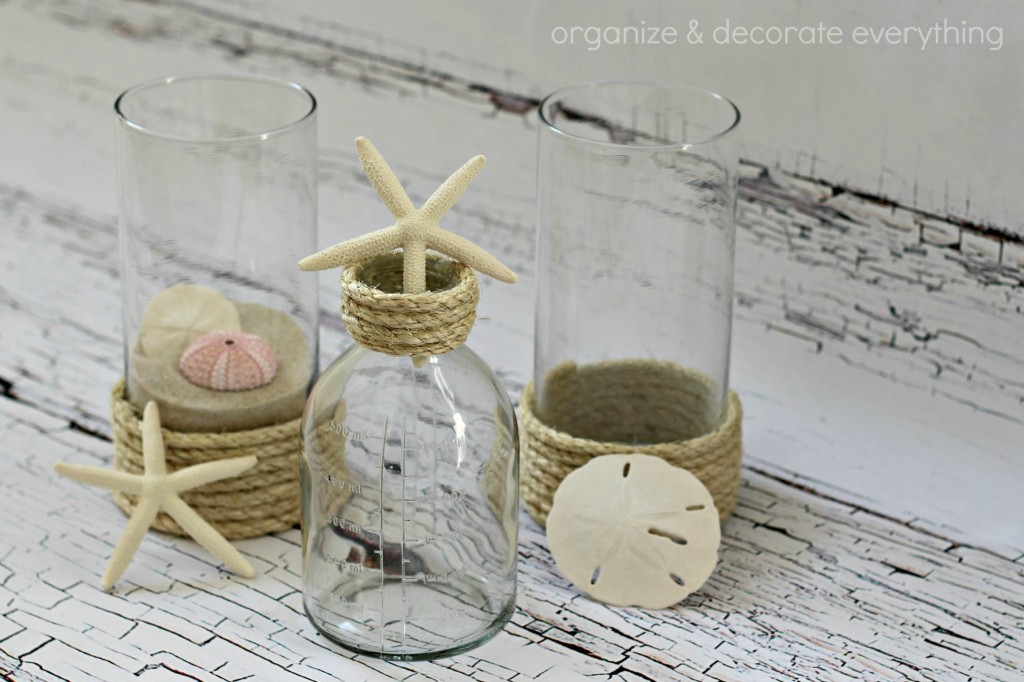 I haven't decided what direction I'm going with my decorating yet but here are a few ideas.
Not bad Summer decor for $2.50! I have a few more things to make and collect and then I'll be ready to decorate for Summer. Are you decorating for Summer yet?
Pin it for later: Rope Wrapped Vases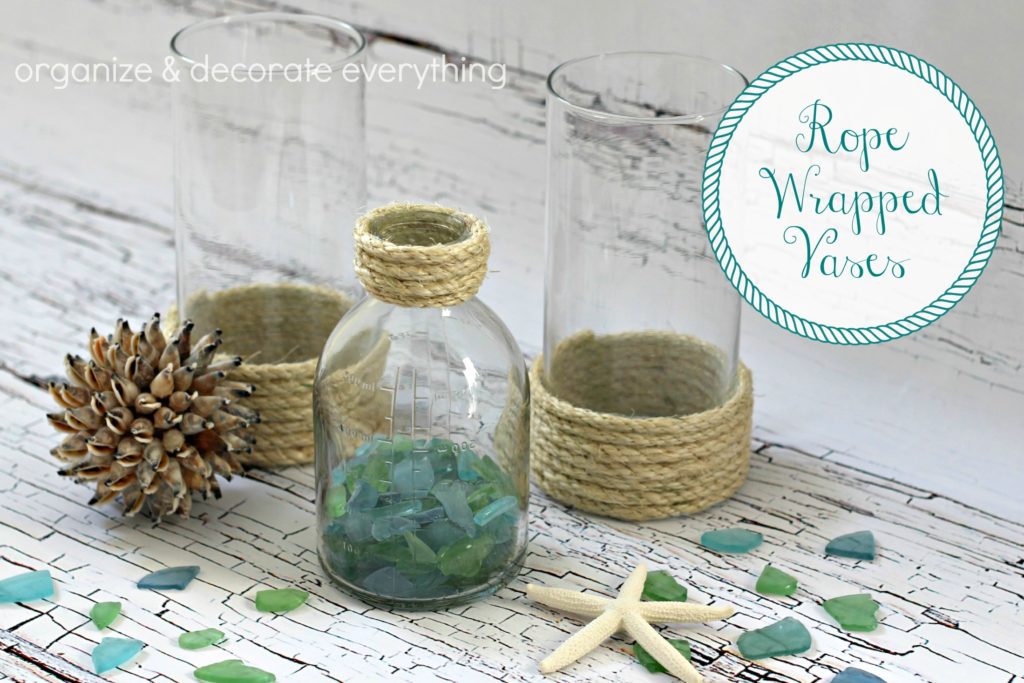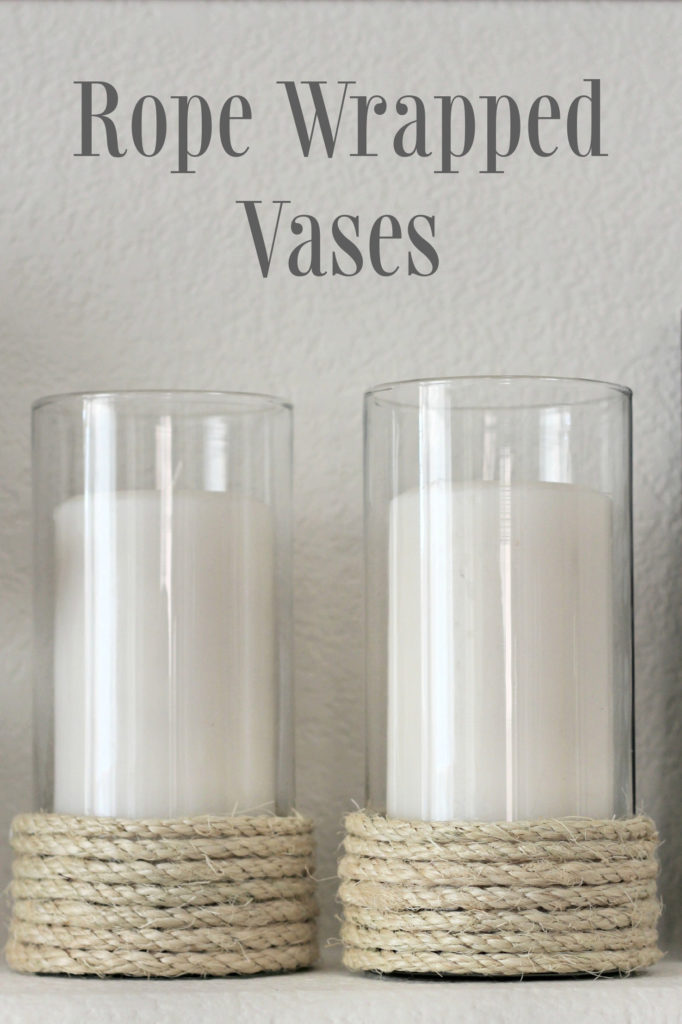 You might also like these posts:
7 Ways to Decorate a Mantel for Summer
Spring/Summer Front Porch