Create a welcoming Spring / Summer Front Porch on a very small budget.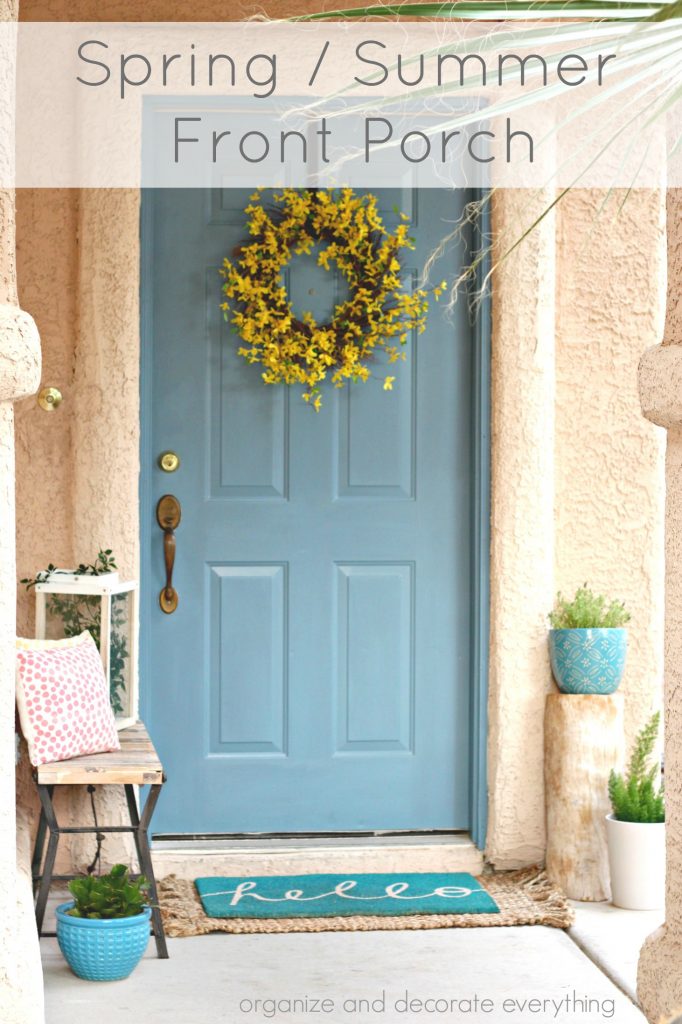 It's a little late in the season to call this a Spring porch but since it transitions into Summer very easily, it can be used for both. I will probably leave my porch like this for a couple more weeks then add a few things for the 4th of July. Do you decorate your home for the seasons and also holidays?
I painted my door a few months ago and love the color. It's Williamsburg Blue by DecoArt Curb Appeal. The wreath is one that I've had for a few years and it works perfectly for Spring and Summer. It could even work for Fall by adding a few leaf picks. And it looks great against the blue door.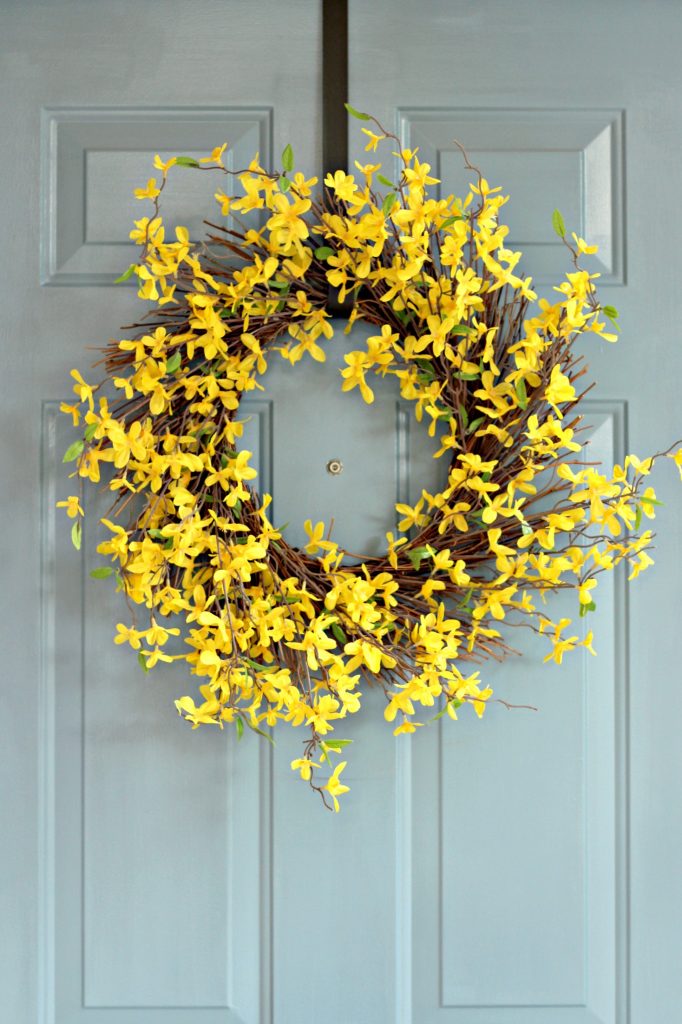 The 2 mats have been being used separately but I decided to try the double mat trend to see if I liked it. I like how it looks more welcoming and I've always loved the layered look. Regular door mats have always seemed a little small to me so I love this look.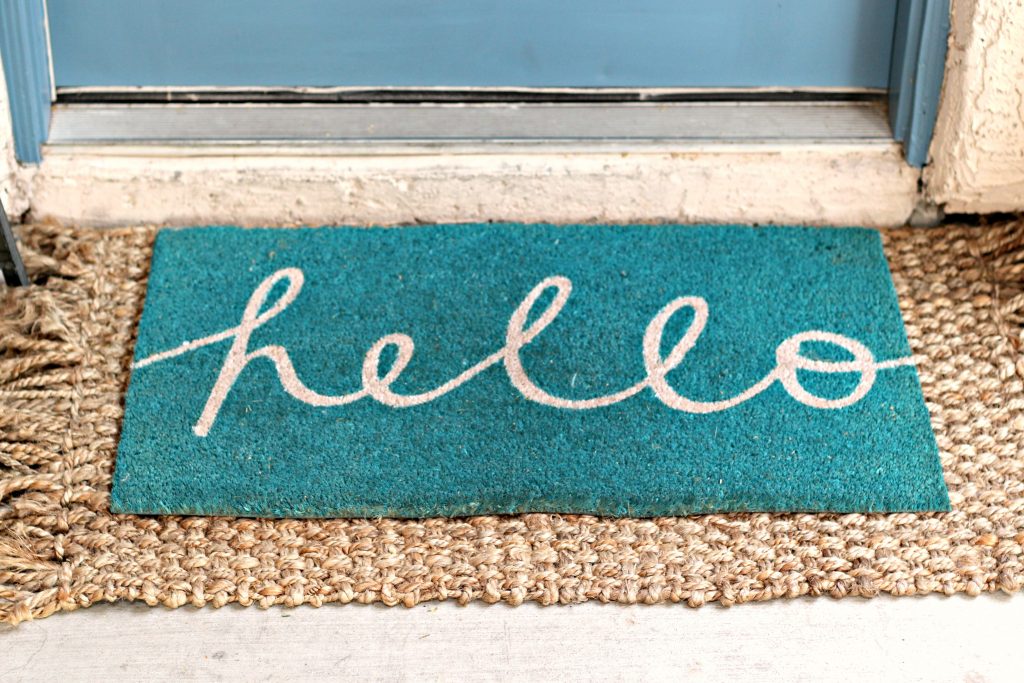 The tree trunk came from a local orchard and makes a great plant stand. It's starting to fade and dry out so I'm going to try to treat it with a wood conditioner or something to bring the beauty back. The only cost for this Spring / Summer front porch are these 2 plants. The pretty pots were on the back porch last year.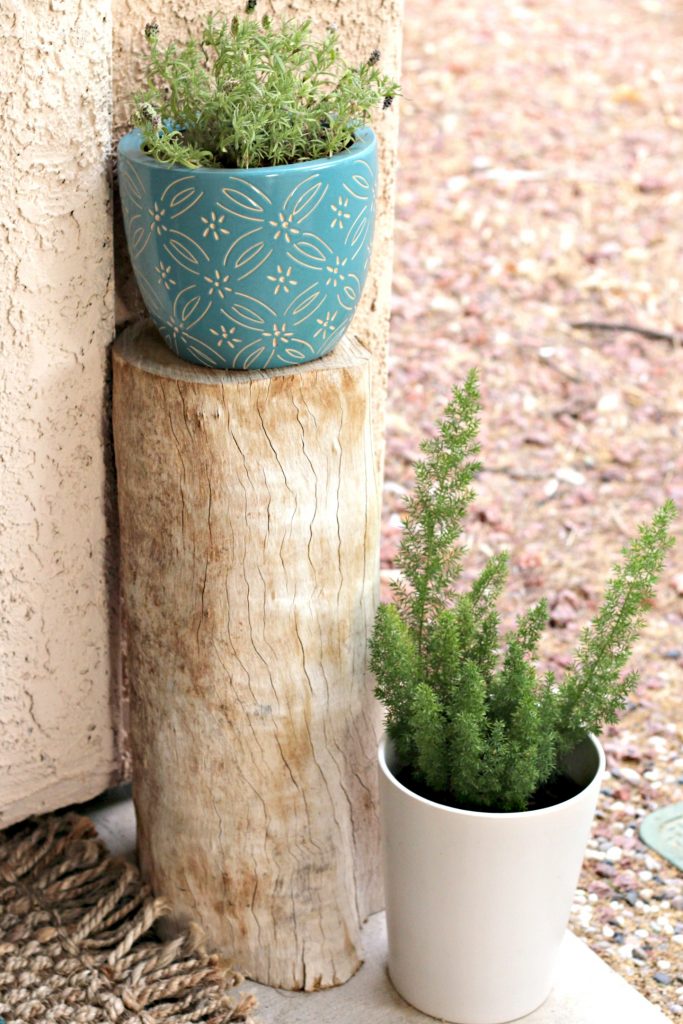 The pillows also came from the back porch. These are actually the back of the pillows. I love 2 sided pillows because you can get 2 different looks for one cost. I bought the lantern a couple years ago and have filled it with ornaments, rocks, candles, shells, and many other things depending on the season.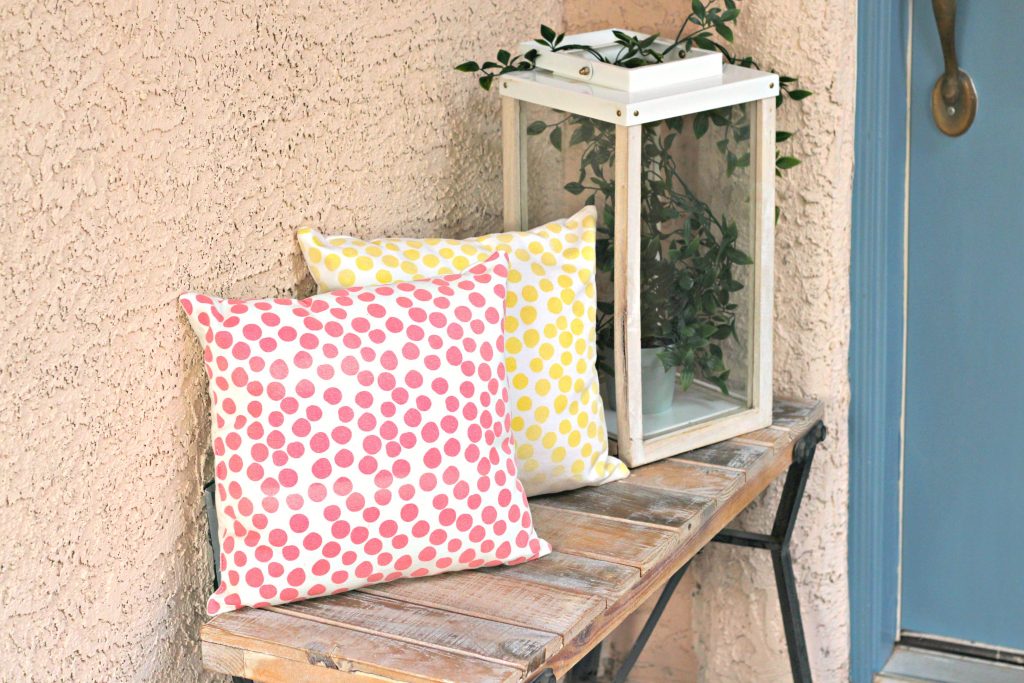 I added this faux plant for Spring. The pot was black so I painted it Vintage by DecoArt to give it a better color for Spring.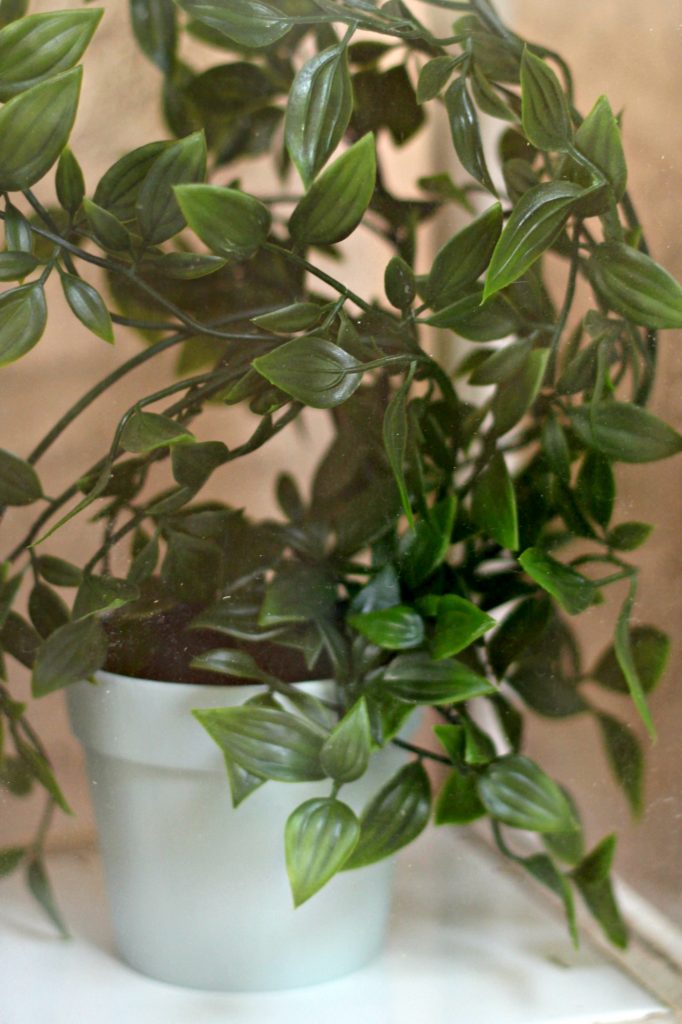 Since my porch is quite small I don't want to add too many things and overwhelm the space. I think I've found a pretty good balance here and especially love that I was able to do it without much cost.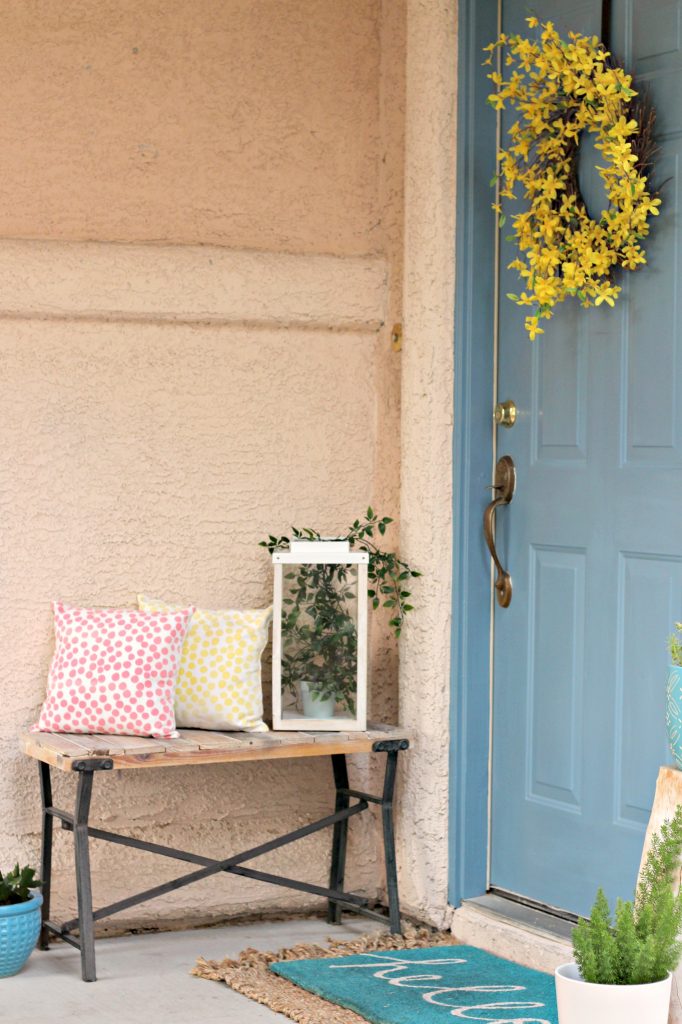 You don't have to spend a lot of money to get the look you want. Find a few pieces you really love and use them in different areas and different ways. Remember paint is always a good way to update or totally change the look too.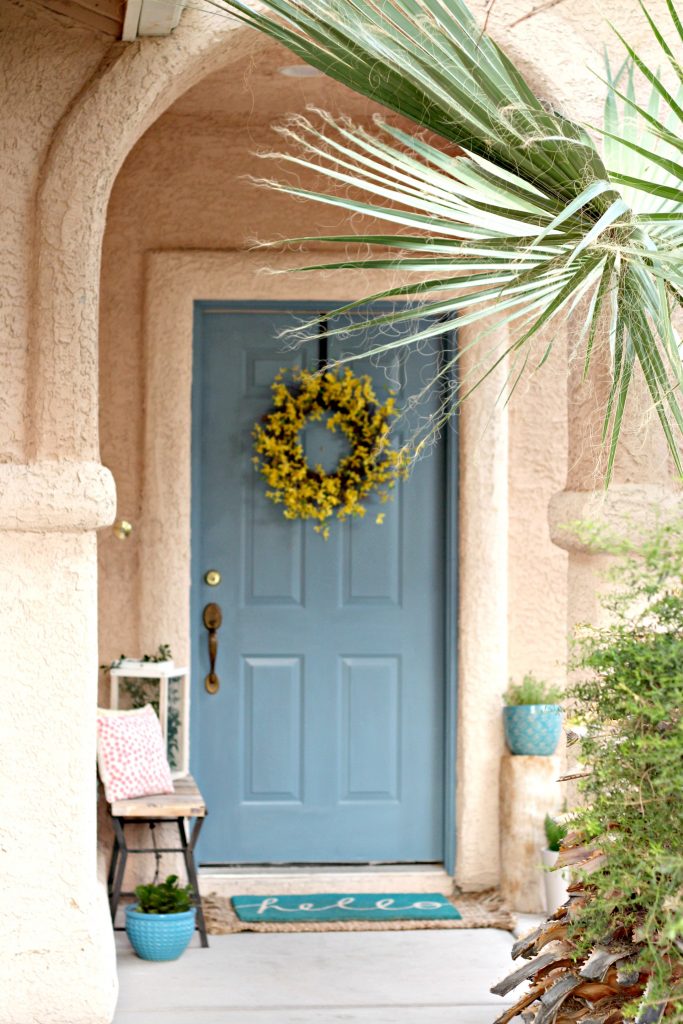 Pin it for later: