I like anything inexpensive and I don't like being wasteful so I came up with this great idea for reusable Produce Bags. A lot of us already use reusable grocery bags so why not also stop using those plastic bags for produce and start using these DIY reusable produce bags. I made these bags a few months ago, then I saw a grocery store selling something similar last week. They were around $10 for 3. I prefer to take a few minutes and make them for pennies though.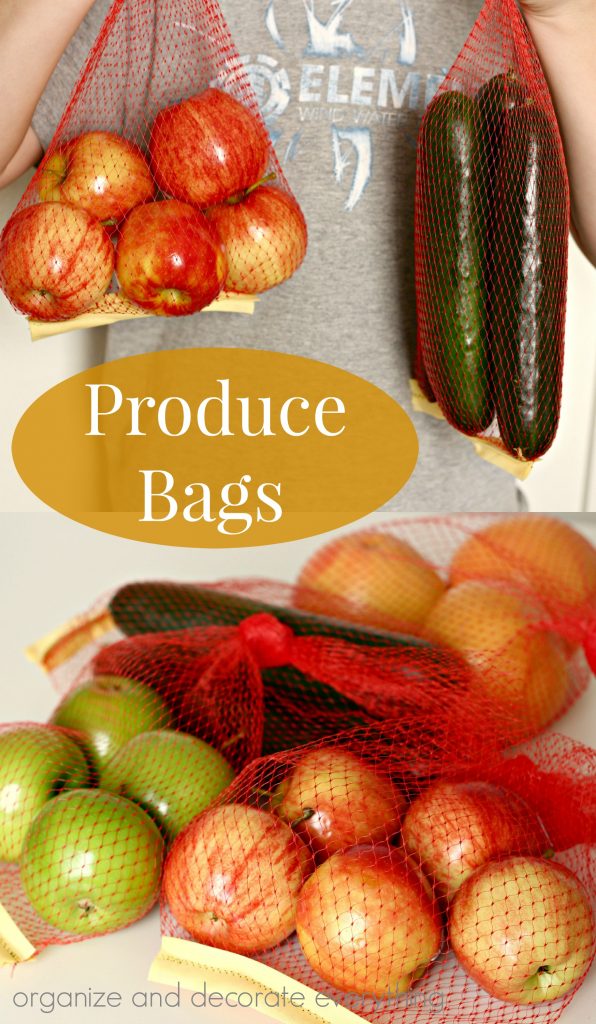 You only need a few supplies:
mesh produce bags
bias tape
thread
I saved the bags oranges come in to make these new bags. So I'm also recycling the free produce bags instead of throwing them out. The mesh is the perfect size for most produce.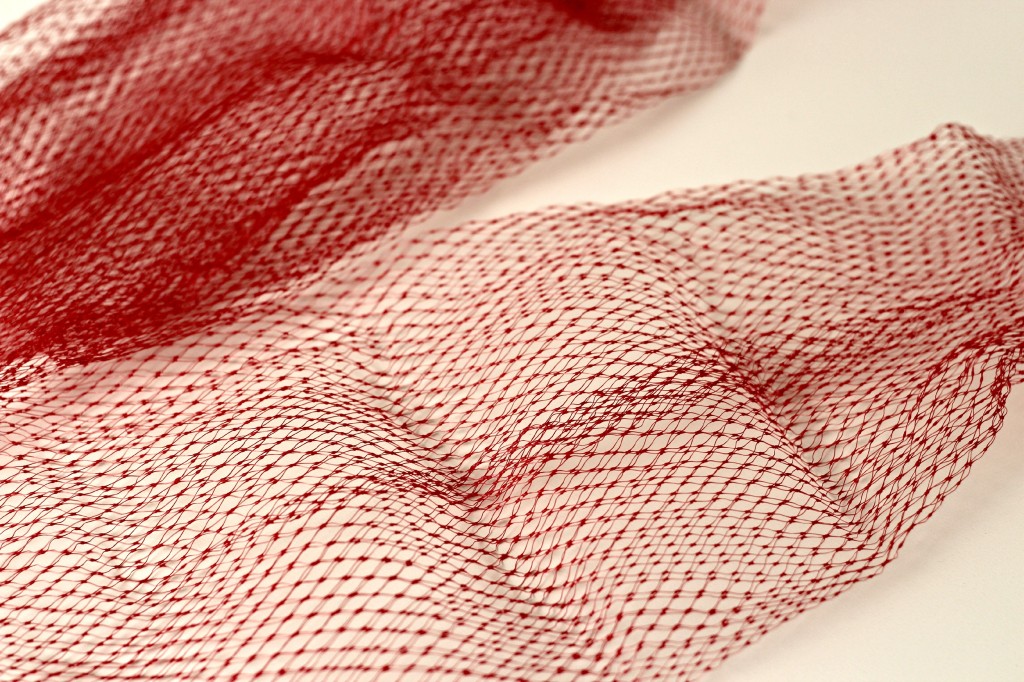 Cut the ends of the bags so they're straight. Then cut the bias tape the length of an open end. Slip one end of the bag in the center of the bias tape. You'll need the double fold type of tape for it to work best. I already had the double fold bias tape, but if you don't have any you can purchase it for less than $2.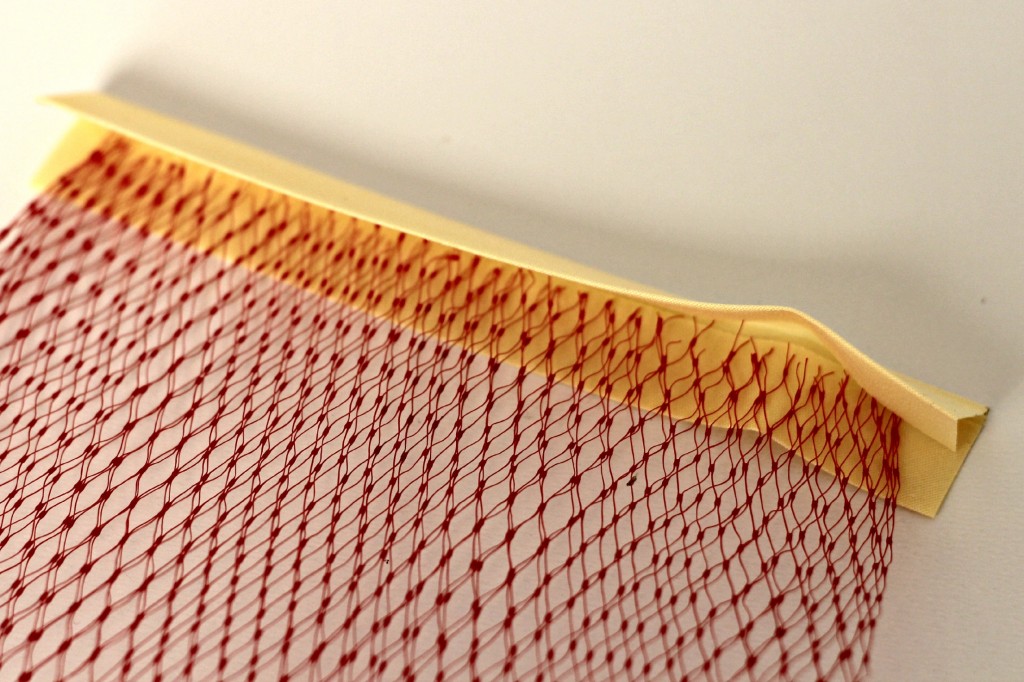 Run a small zig zag stitch down the center of the tape to form the bottom of the bag. The top of the bag just gets tied up once it's full. You could also use a bread tie or twist tie to close the bag.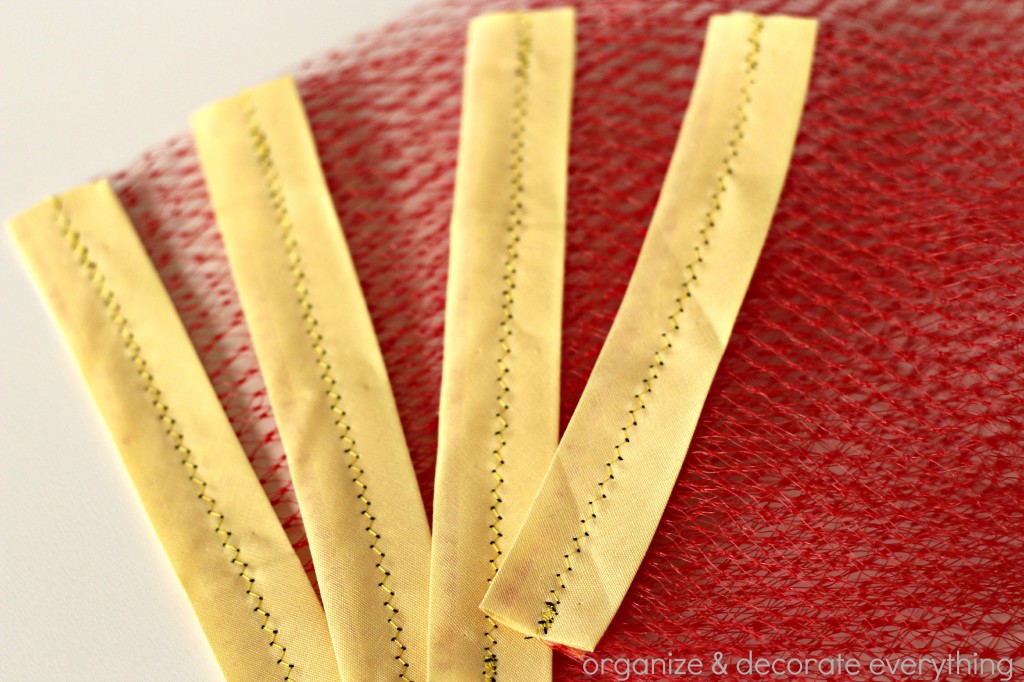 Just in case you were wondering how sturdy they are, my little helper will demonstrate for you. As you can see they are very sturdy, remember they did hold oranges first.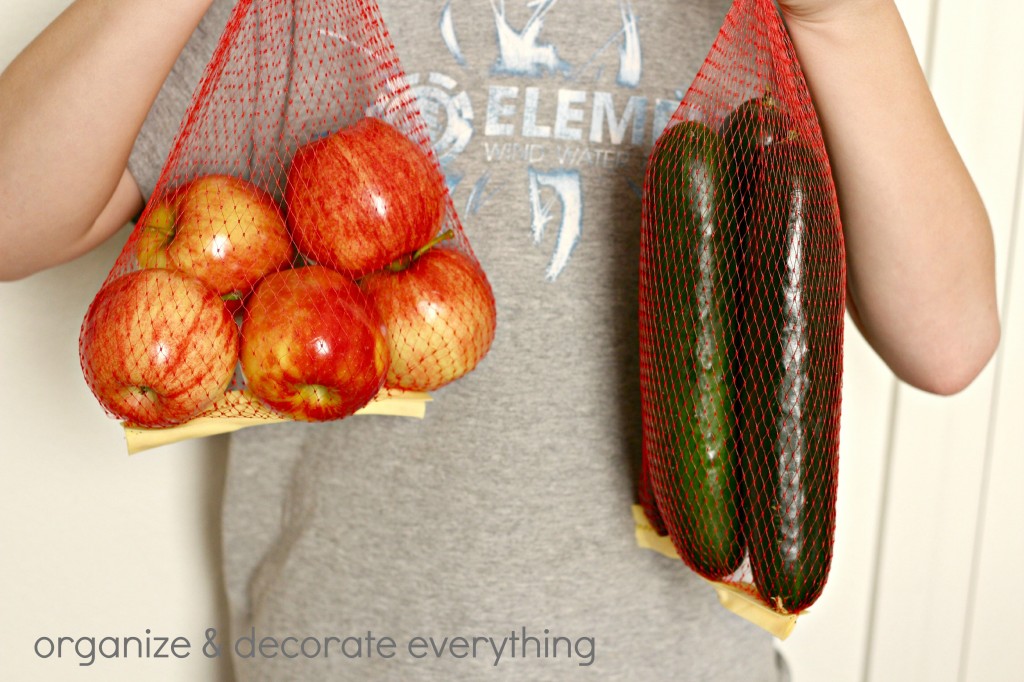 It could be easy to forget to take the bags shopping so I keep them in the back of the van along with the reusable grocery bags, so they don't get left at home.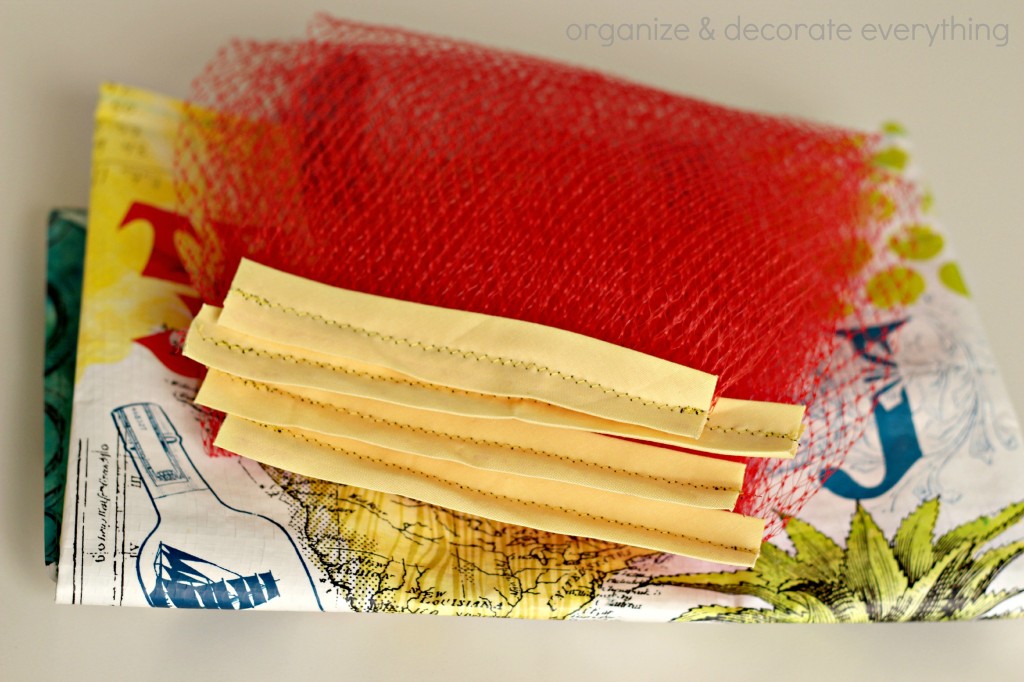 They work so well. What have you recycled lately?