Help kids make an easy and inexpensive Chalkboard Frame for Father's Day gift giving.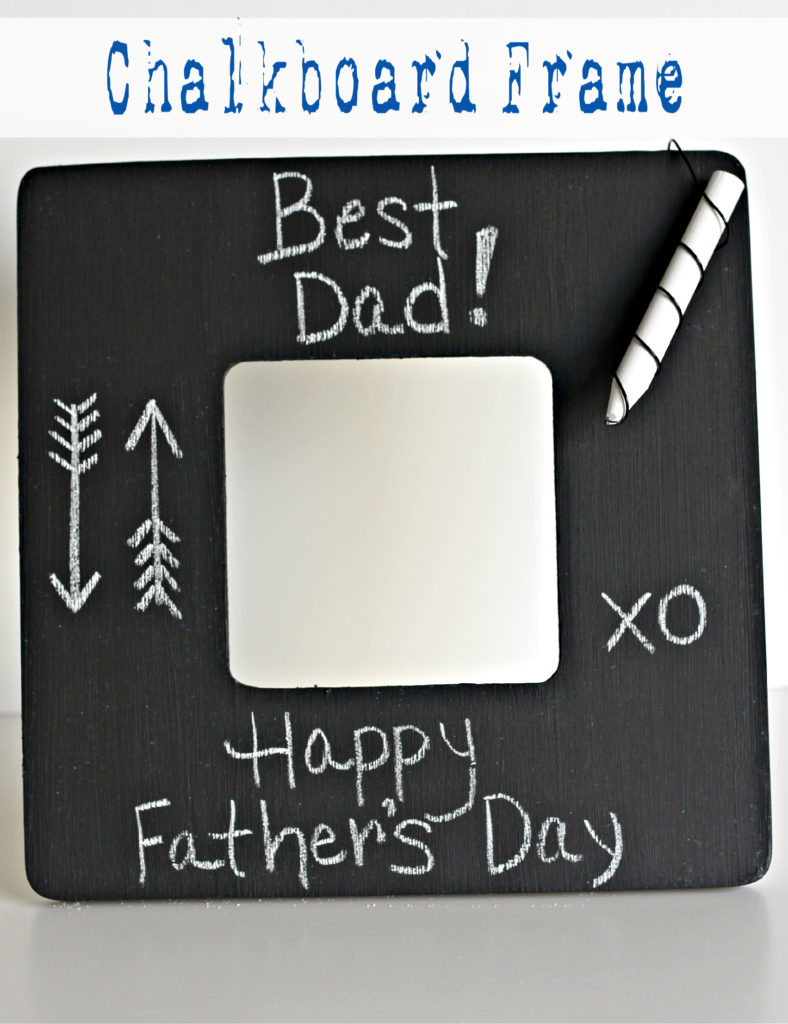 Chalkboard Frame
It can be hard to come up with a craft project for Father's Day that is inexpensive and a group of young kids can make. But I finally came up with something that kids will enjoy making and fathers and grandfathers will like receiving.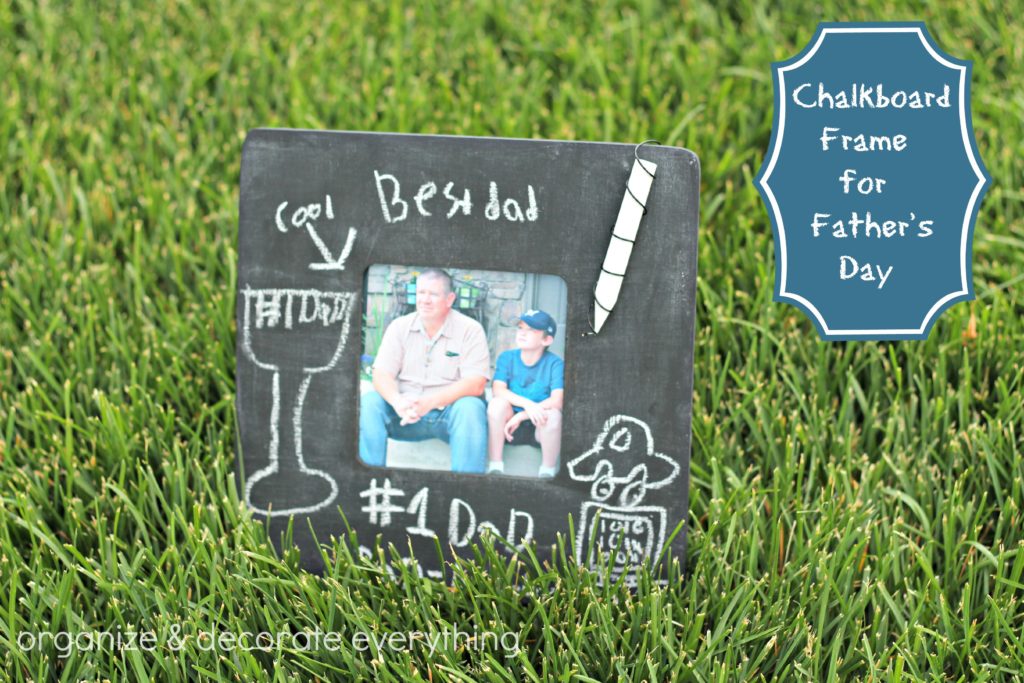 Chalkboard Frame supplies:
flat wood frame
chalkboard paint
chalk
wire
sponge brush
hot glue gun
I already had the chalkboard paint and chalk so the only cost was $1 for each frame. Even if you need to purchase the chalkboard paint and chalk the cost would still be less than $2 per frame.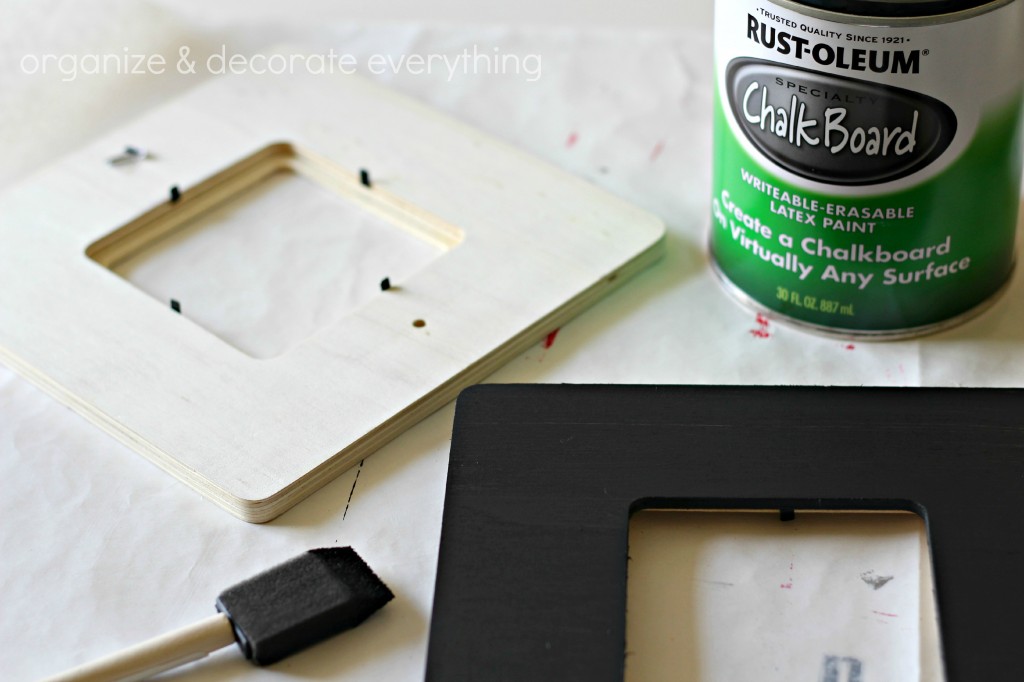 The frames were painted one week then finished the next week. You can chalk on them as early as 48 hours after painting. When you take the center cardboard out of the frame leave the prongs out so it holds the frame off the table and makes it easier to paint. I thought I was an impatient painter, but kids have me beat.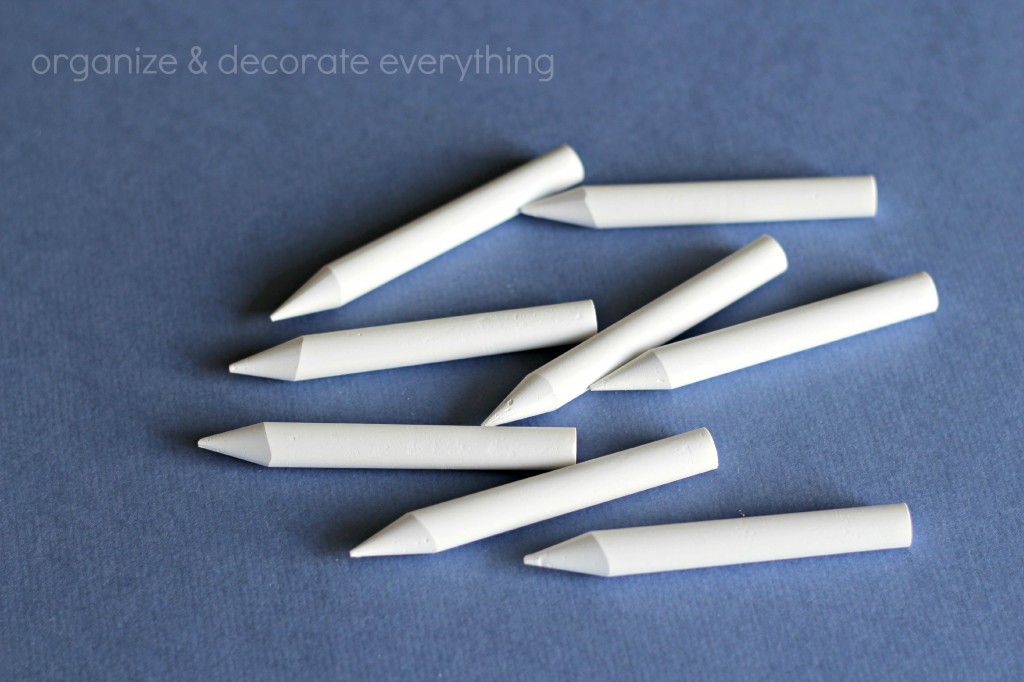 I showed the kids how to sharpen the chalk using a pencil sharpener so they could write easier on the frame. Everyone thought that was pretty cool. A cheap $1 small pencil sharpener works really well.
After letting the paint dry a couple days, season the chalkboard by rubbing a piece of chalk all over the surface. The kids liked this part too. Remove the chalk with a damp cloth and let dry. Now you're ready to create on the chalkboard surface.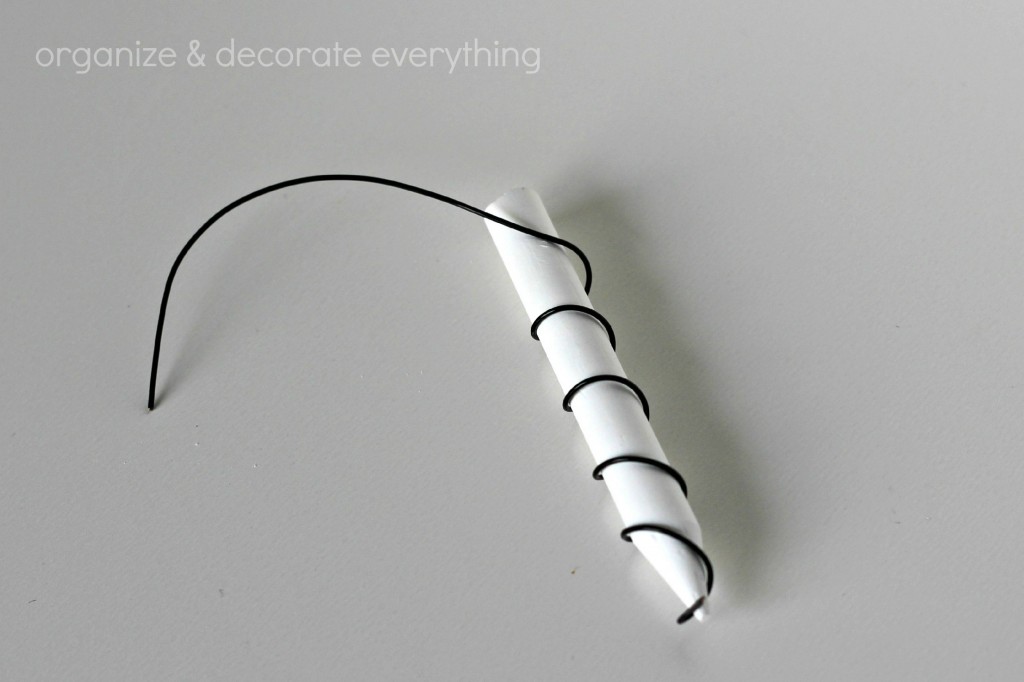 I wanted the kids to be able to attach a piece of the chalk to the frame so I came up with this idea. Cut a piece of 24 gauge black wire 8″ long then coil it around the piece of chalk. Make the bottom end a little closer to hold the tip where it belongs. Leave about 2 1/2″ at the top of the coiled wire so you can hot glue it to the back of the frame.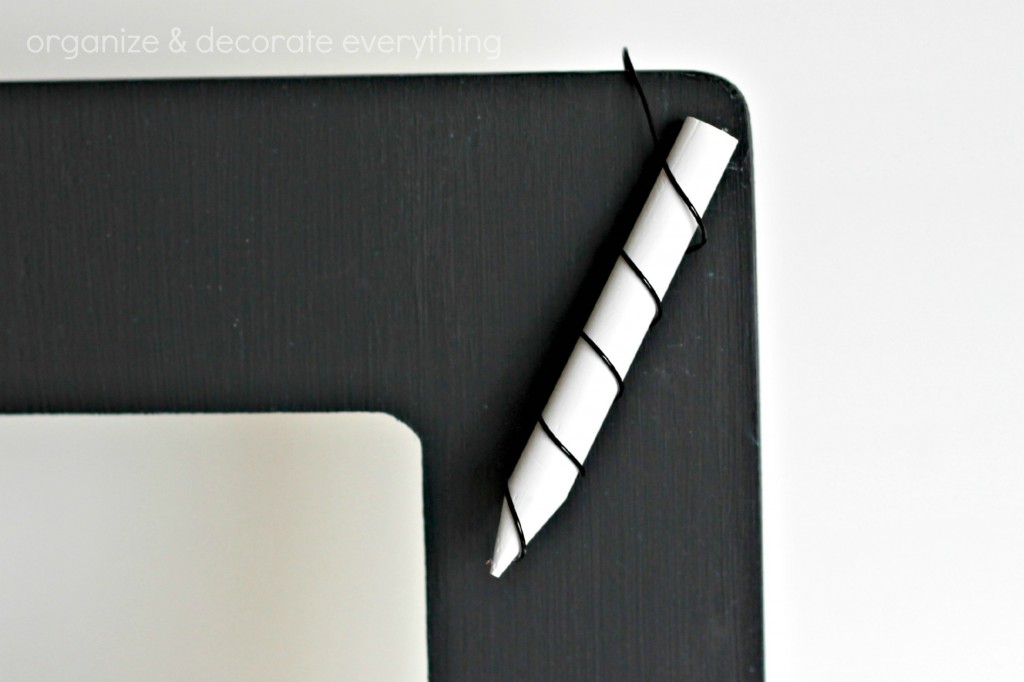 I forgot to take a picture of the back of the frame. Make sure there's a pretty big blob of glue so it holds really well.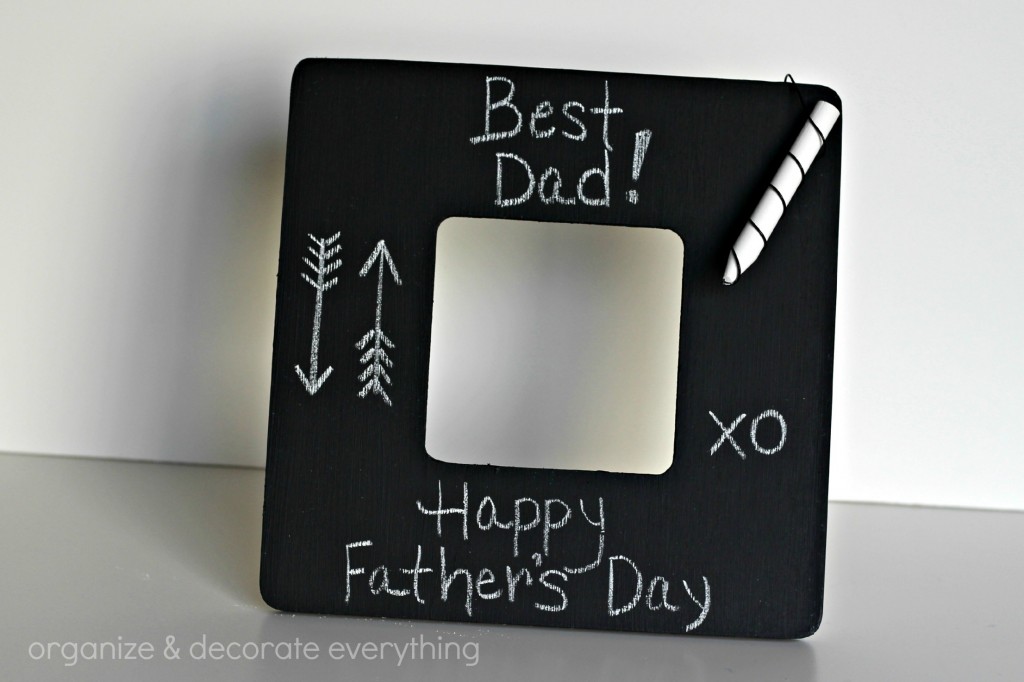 I made an example for the kids so they had an idea of what they could put on the frame. I don't really think they needed an example. They did great on their own.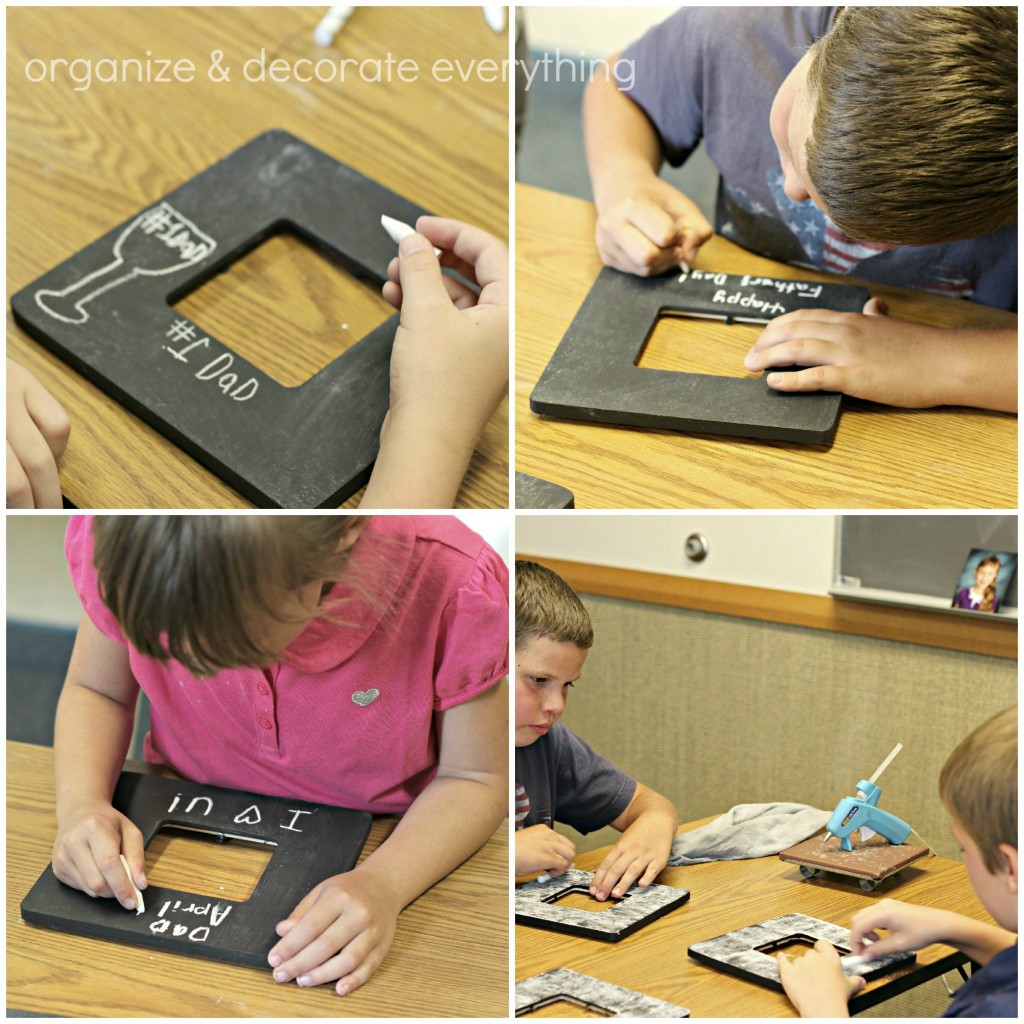 I had the kids bring a picture of themselves and their dad. We cut the pictures down to size and added them to the frames. Use the cardboard that was in there to add extra support to the picture then close the prongs back to hold it in place.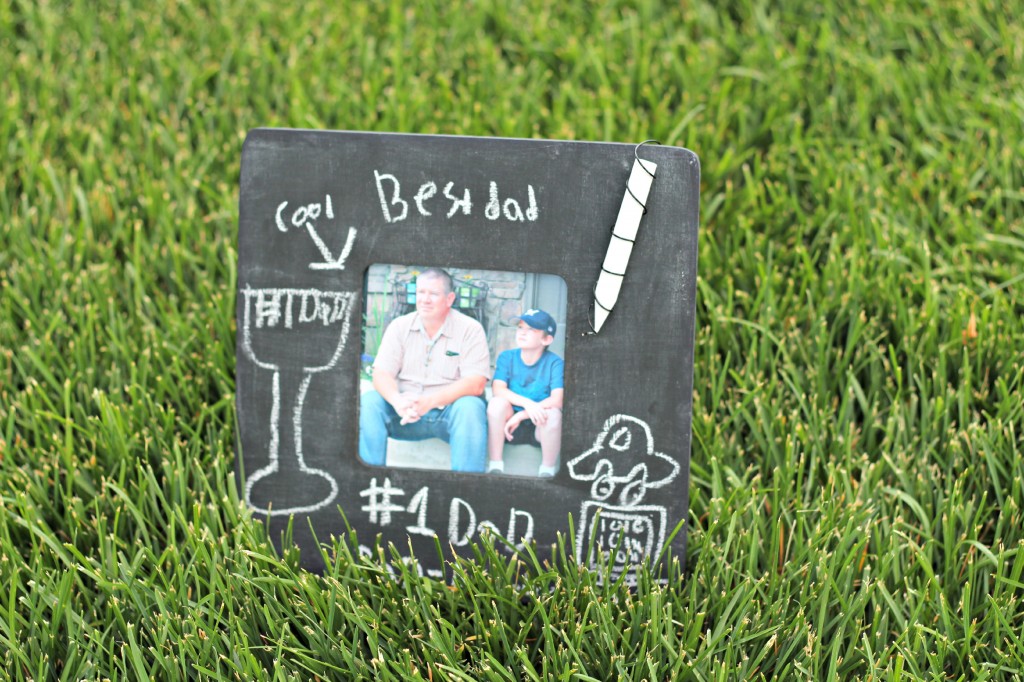 Do you have any inexpensive projects your kids are making for Father's Day? Share them in the comments below!
Pin it for later: Chalkboard Frame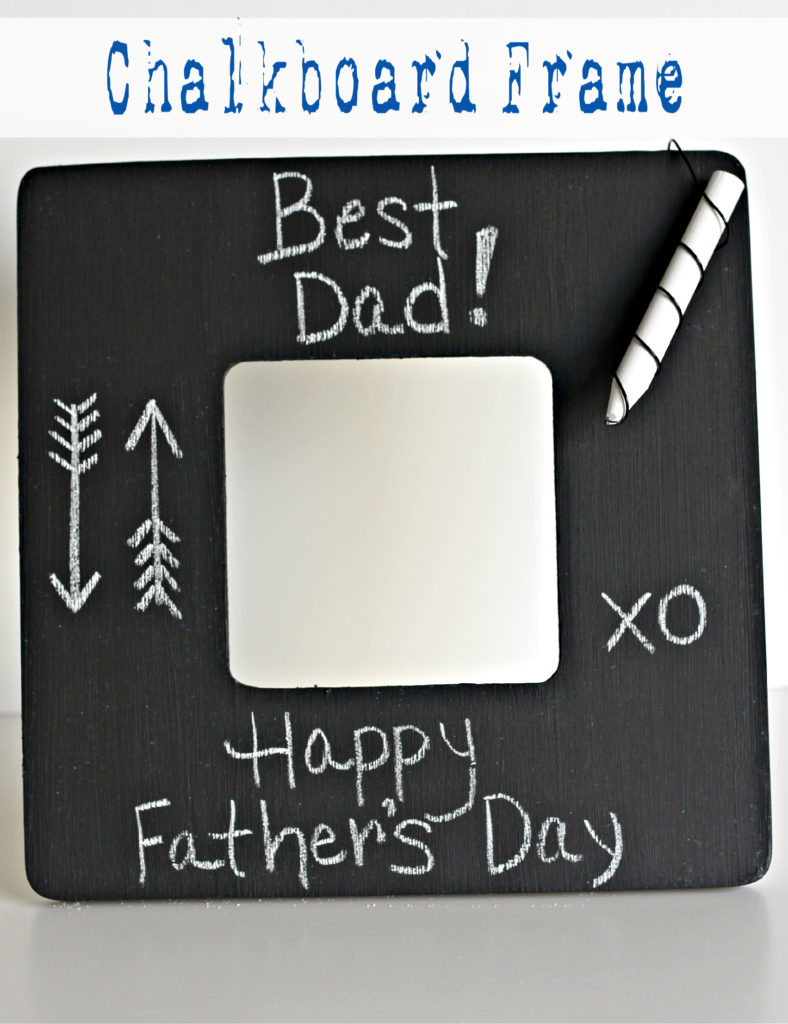 You might also like these posts:
Faux Grass Pen Holder and Tags
Father's Day Printable banner and tags