It's time to start thinking about Father's Day gifts. My kids have always loved making and giving gifts to their dad that he can put on his desk at work or on his desk at home. Since he loves golf the kids usually want to get him something golf related. I saw this faux grass at the craft store last week and had the perfect project in mind for Father's Day. Why not make a Faux Grass Pen Holder? I'm pretty sure he is going to love it! Do you have a golf lover too?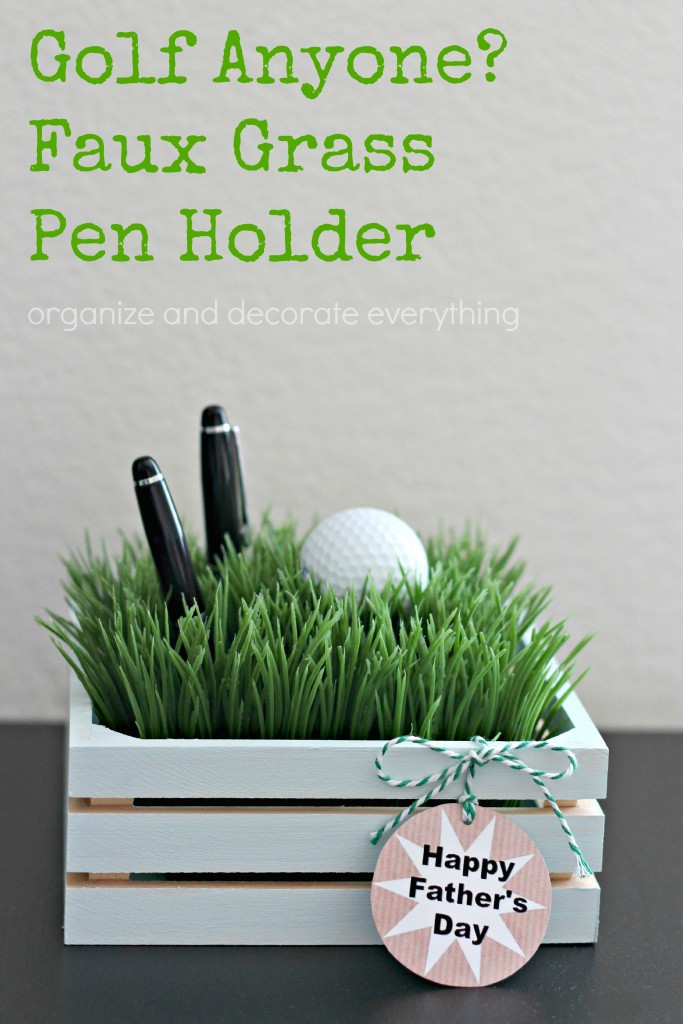 Here is what you need to make the Faux Grass Pen Holder:
small crate (Target)
faux grass (Michael's)
golf tee
golf ball
pen
pencil
paint (acrylic)
sponge brush
gift tag printables (print below)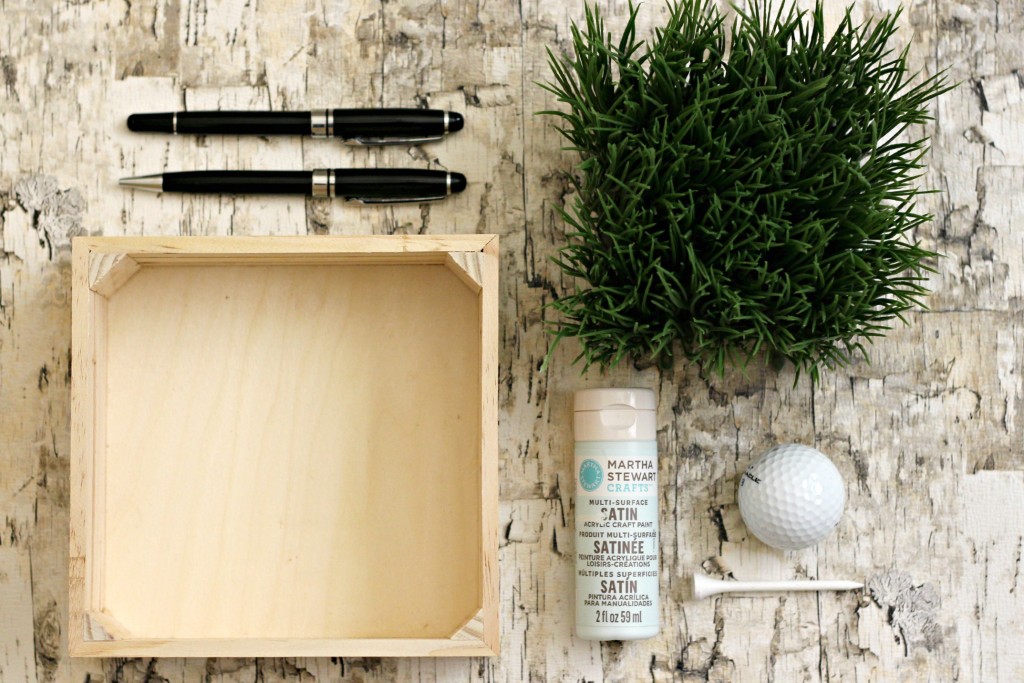 Paint or stain the crate. It doesn't take much paint so even a little bit of his favorite color will do. Seriously the hardest part of this project is waiting for the paint to dry. I chose a very light blue to mimic the water hazards found on the golf course. We only painted one coat so the wood would show through a little. I think it would look great with a dark stain too.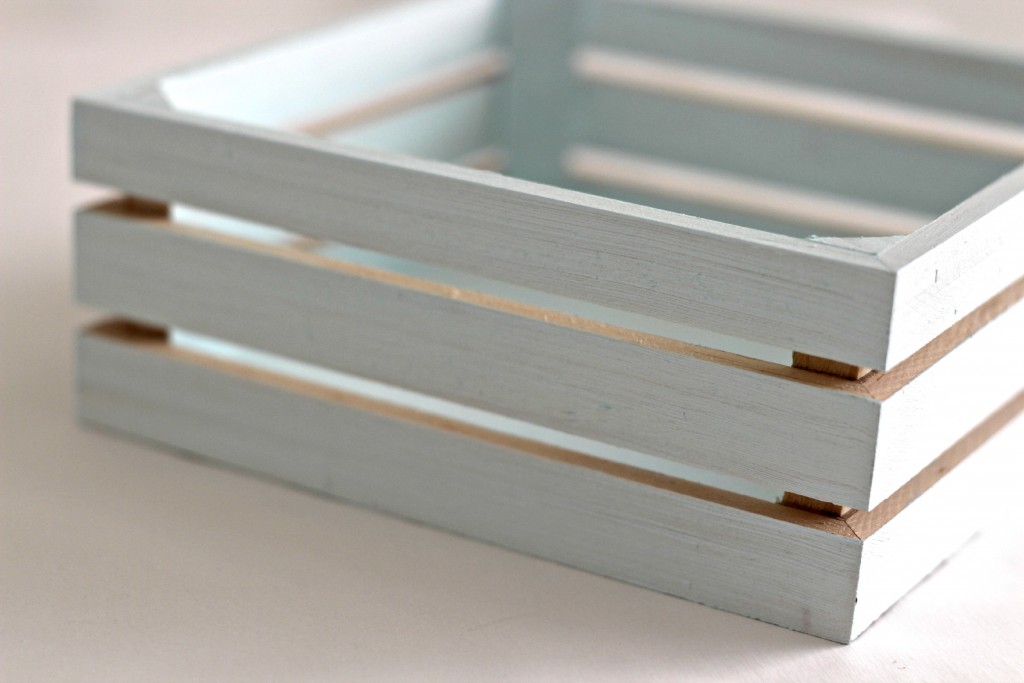 Put the grass in the crate, then place the golf tee between grass blades and place the golf ball on top. You might need to cut the grass piece to size or add more faux grass depending on the size of your crate. Stick the pens and pencils in the grass. It holds them up really well.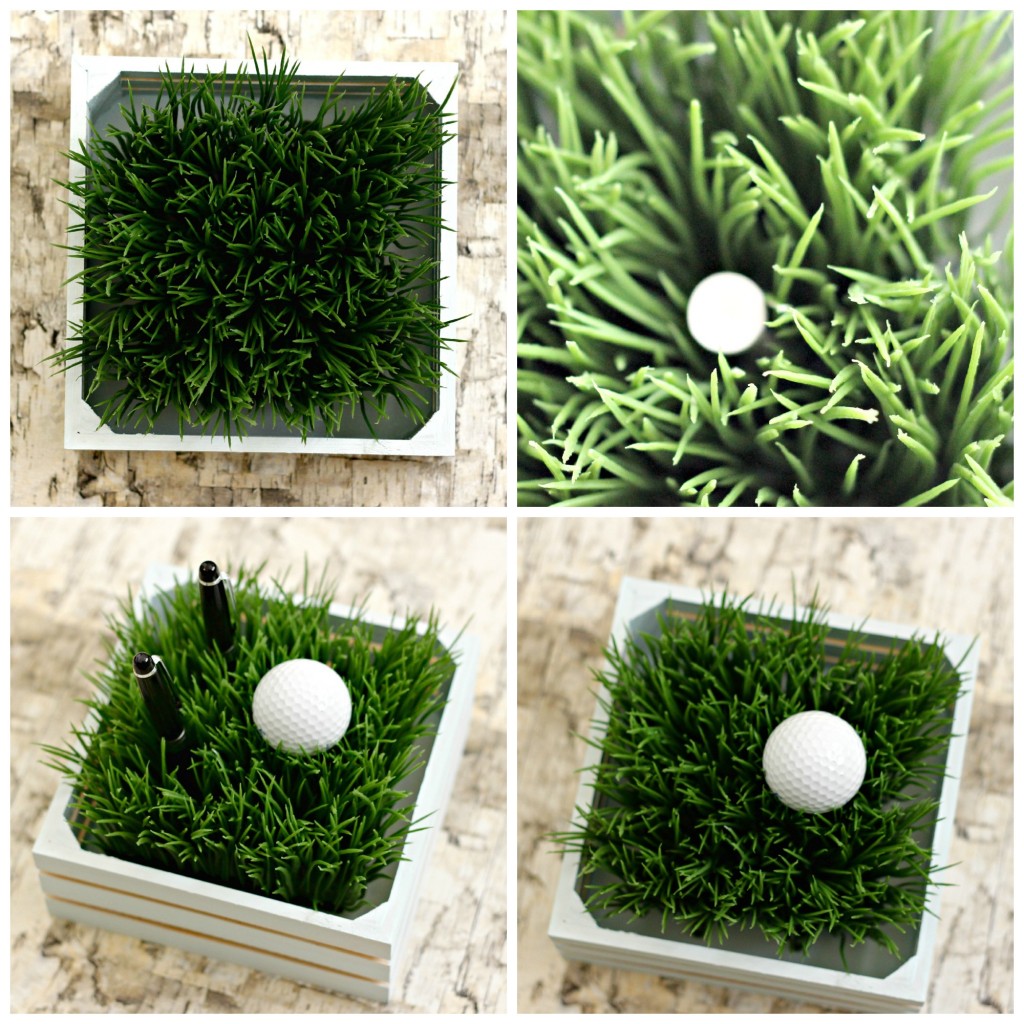 Click on the link below if you wish to print the Tags.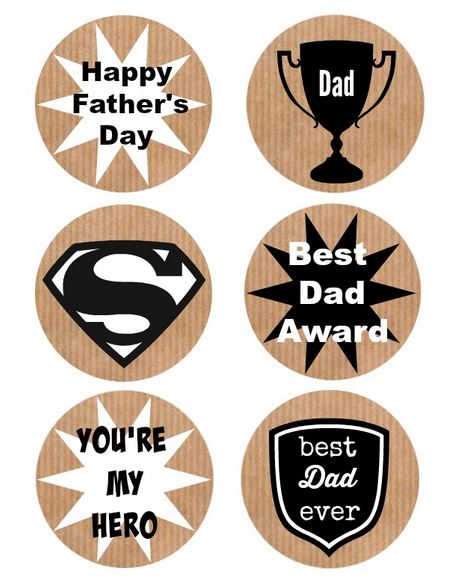 Once you download and save the printable you can print it any size you like. I printed them in 2 different sizes. Use these printables as gift tags, on scrapbook pages, or I have more ideas to share with you later this week.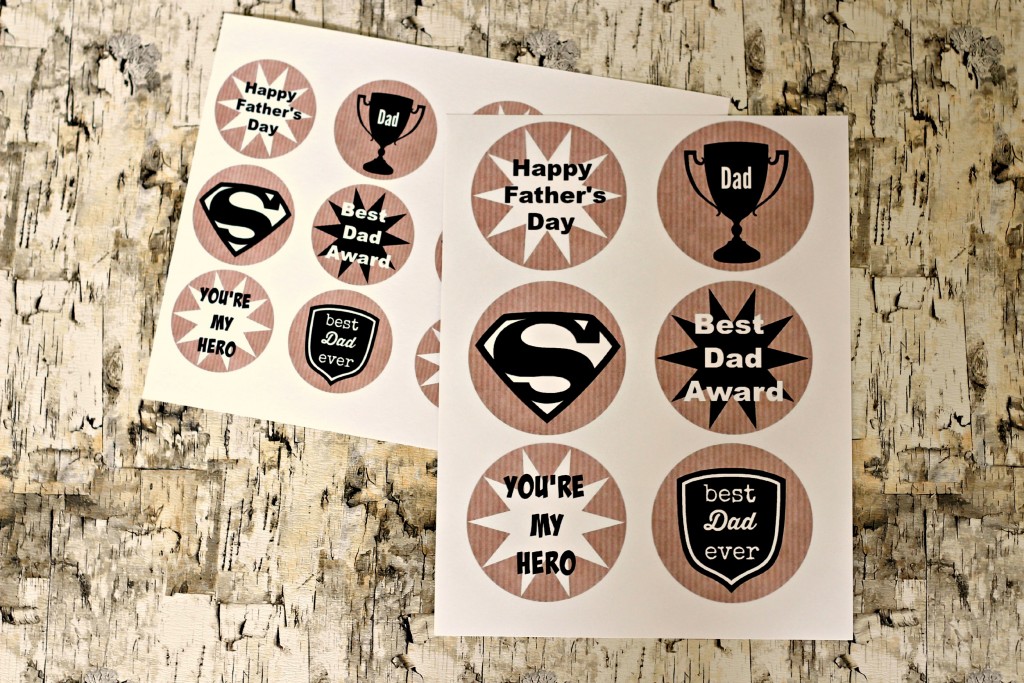 To make them into a tag just punch a hole in the top and add baker's twine, yarn, or string.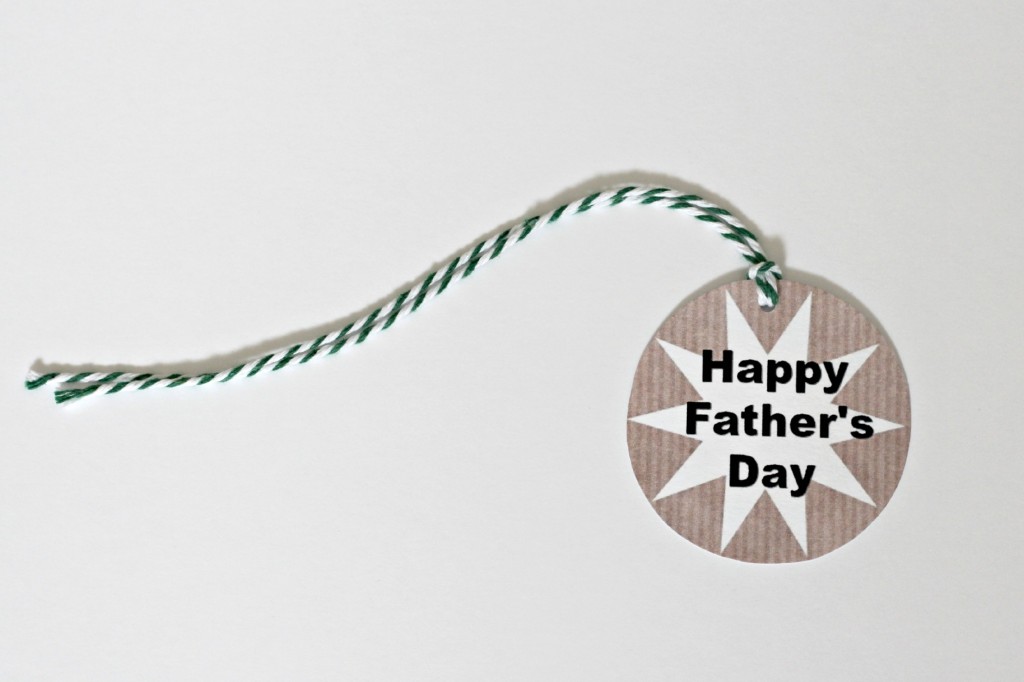 Tie the tag onto the crate or another gift and write a message on the back.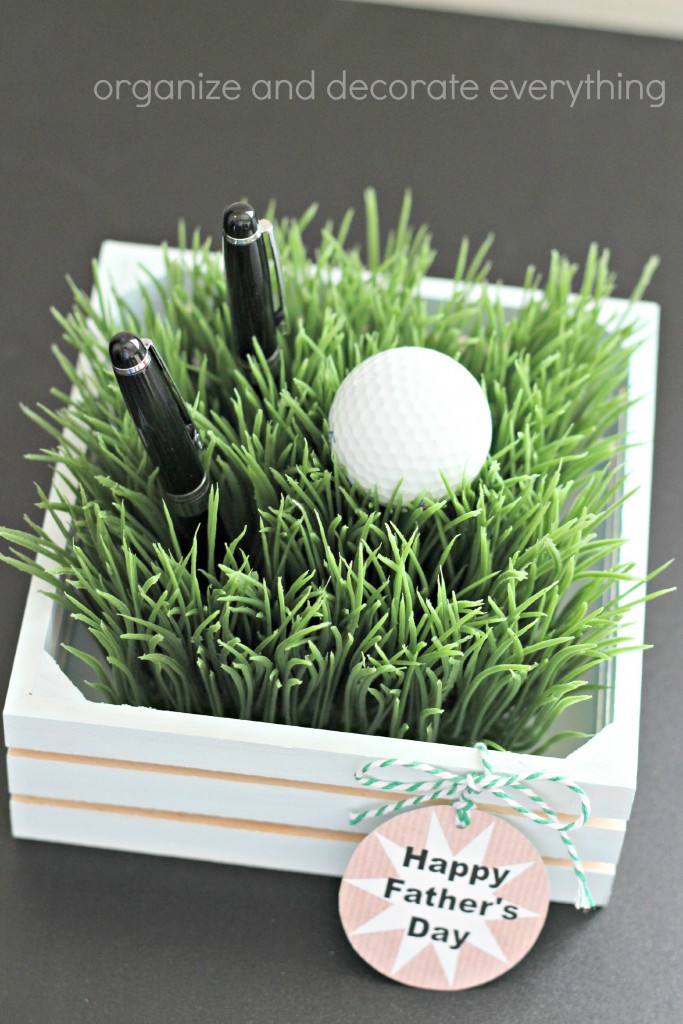 I think this is going to look pretty awesome sitting on his desk and of course I love that it's useful.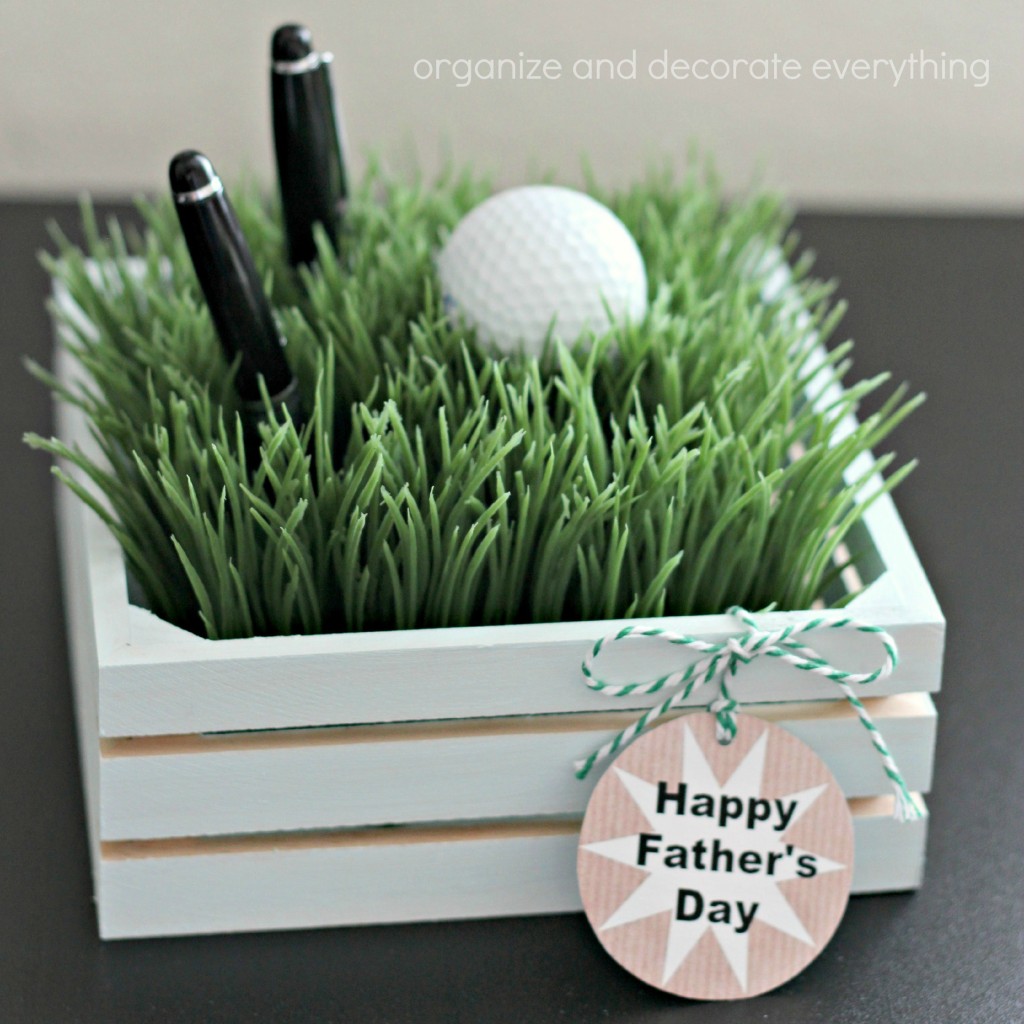 Pin it for later: Faux Grass Pen Holder