Summer is all about slowing down and enjoying time with family and friends. I try to be prepared by planning ahead and having supplies ready for barbecues, picnics, or just a quick and easy dessert by making sure the picnic caddy is stocked and ready to go. Just doing simple things and planning ahead save me lots of time and frustration.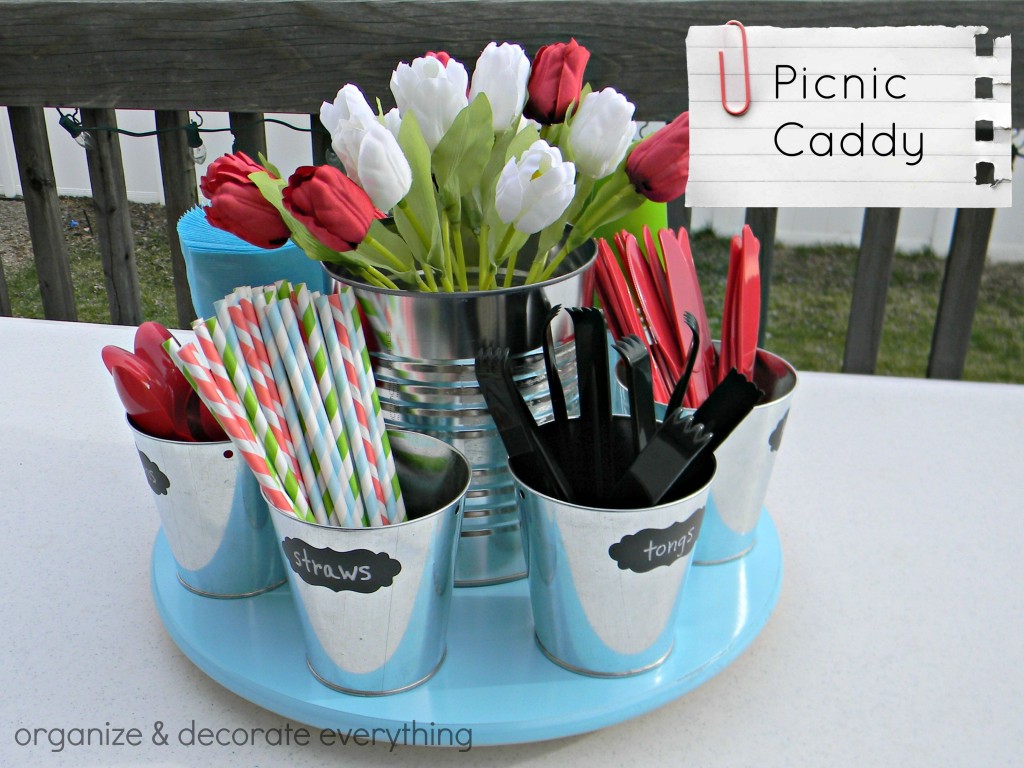 With warm weather here I've been thinking a lot about all the outdoor eating we do as a family. You will find us enjoying most dinners and even lunches out on the patio. I wanted to make something that would make Summer dinner prep a little easier so this picnic caddy seemed perfect.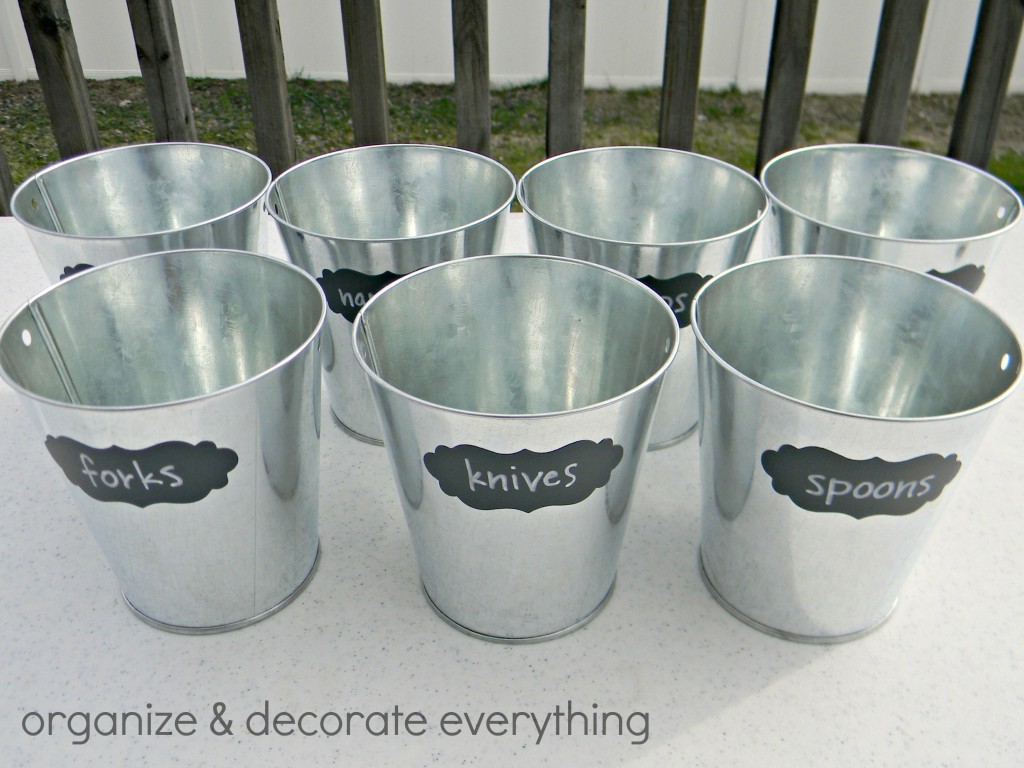 Please forgive my lack of pictures, for some reason some of the pictures I took didn't turn out. I bought the tin buckets at Target for $1 each. Then I used my Cricut to cut out the cute chalkboard labels. I used a chalk marker to write on the labels. I also spray painted the lazy susan with a great color I had on hand. I thought it would be perfect for Summer.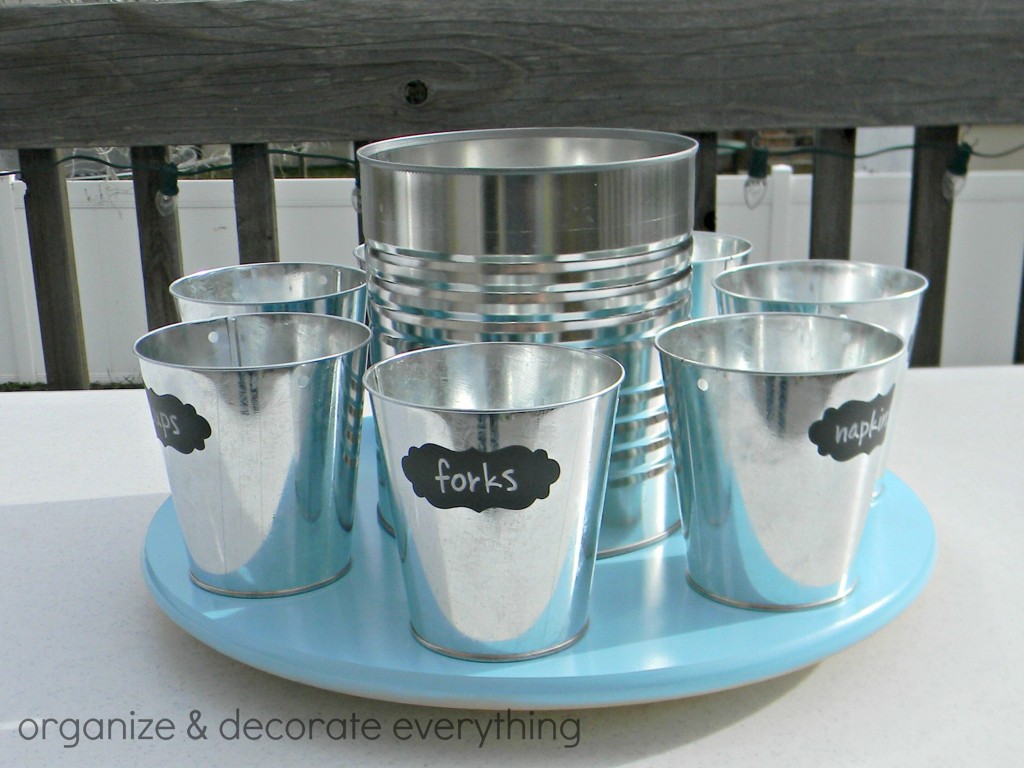 I glued the buckets to the lazy susan using about 1/2 stick of hot glue each. They could also be screwed to the lazy susan. I will probably go back and do that later but for now the glue is holding fine. The center can is a large food storage can. It isn't adhered to the lazy susan so it can be exchanged with a pitcher or something else depending on what you want for that meal.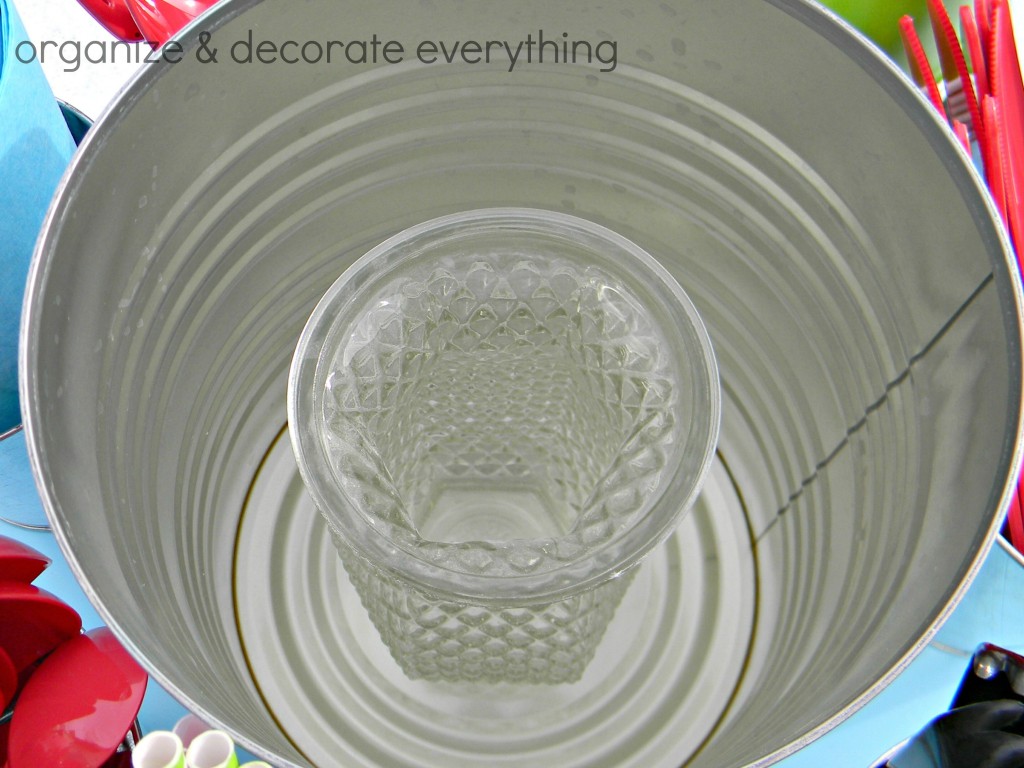 I have a trick I do when I don't have enough flowers for the container size. I place a smaller vase inside the larger one and place the flowers inside the small vase. It contains the flowers and looks better.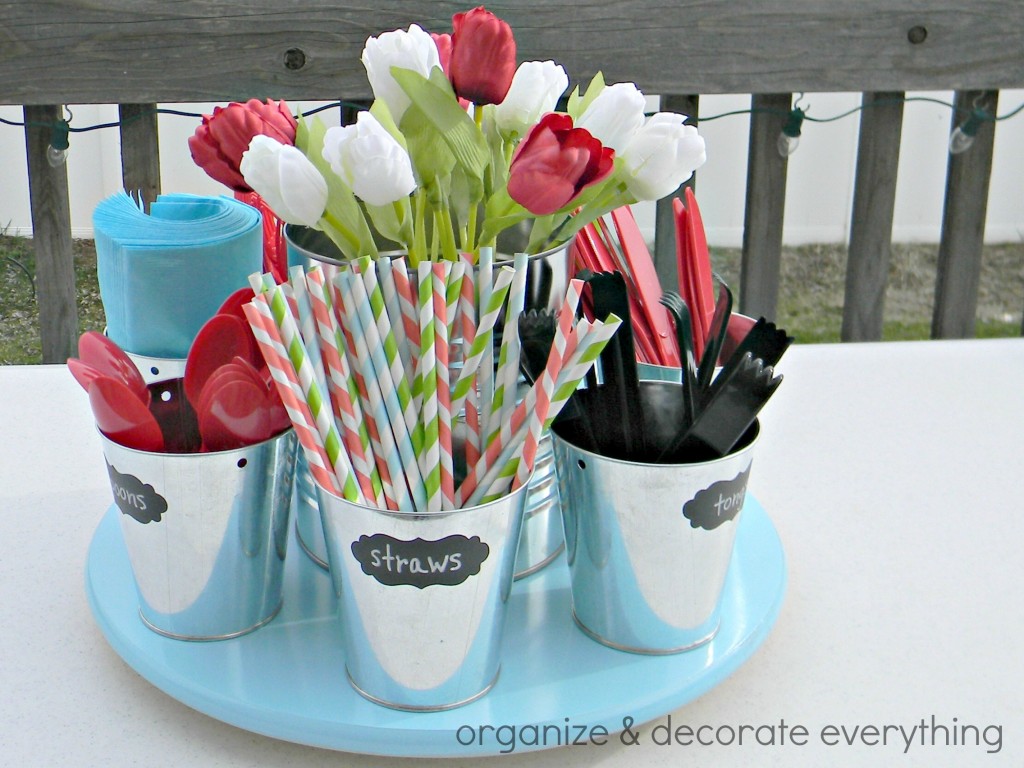 Add the picnic paraphernalia and you're ready to make your outside dining easier. I filled the buckets with eating utensils, straws, napkins, and serving utensils. Place it in the center of the table and everyone is able to reach what they need, which makes it easier on me.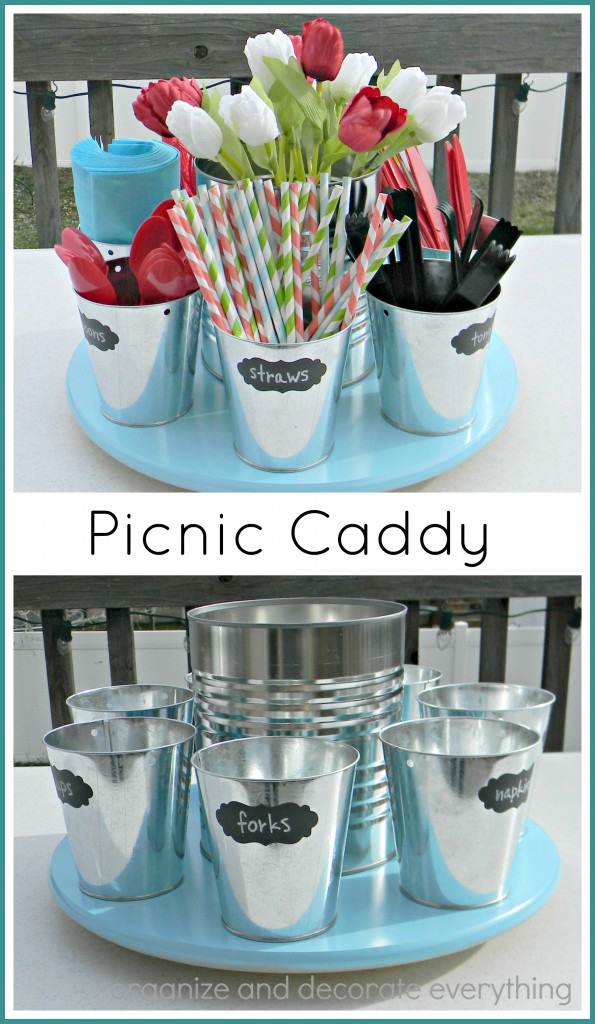 Enjoy your outdoor dining!