If you're like me, you like to decorate for holidays or special occasions but don't always have a lot of time. That's why I love 15 minute crafts where you can crank out a few in an hour and have a great start on your decorating.  This Framed Patriotic Wreath is perfect for Memorial Day, Independence Day, and Labor Day or you can keep it up all through Summer like I am going to do.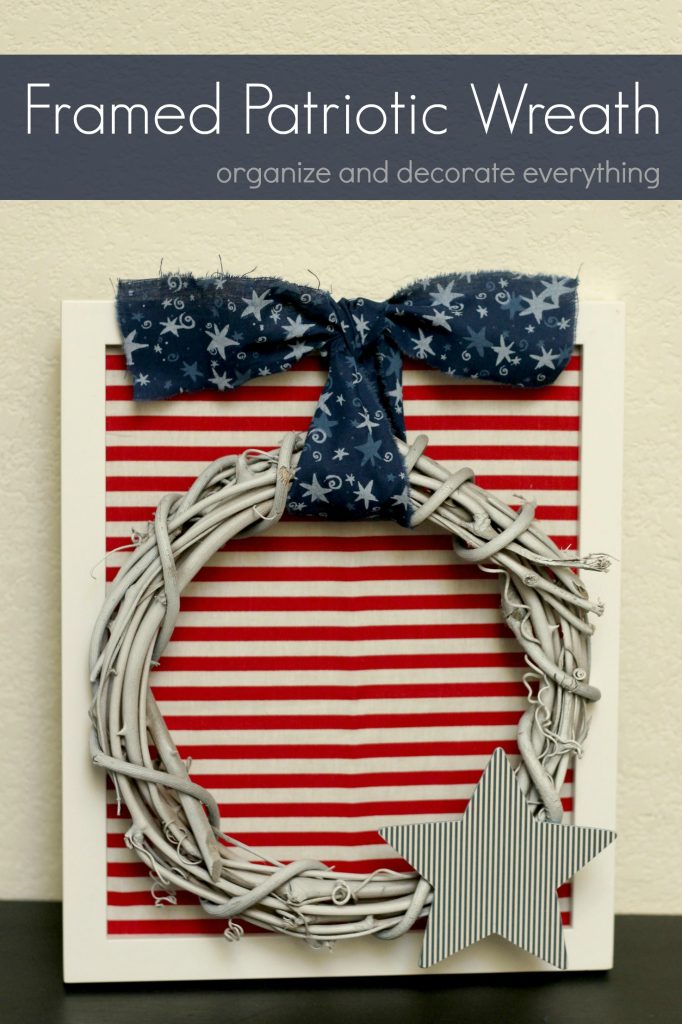 Supplies needed:
frame
fabric (red based and blue based)
wreath
white spray paint
wood star shape
scrapbook paper (blue based)
The good thing about having a large craft stash is that I didn't have to purchase anything for this project. Don't you love projects like that? If you do have to purchase some supplies it will still be very inexpensive.
I lightly spray painted the wreath with a coat of white paint. I wanted it to look weathered and love how it turned out.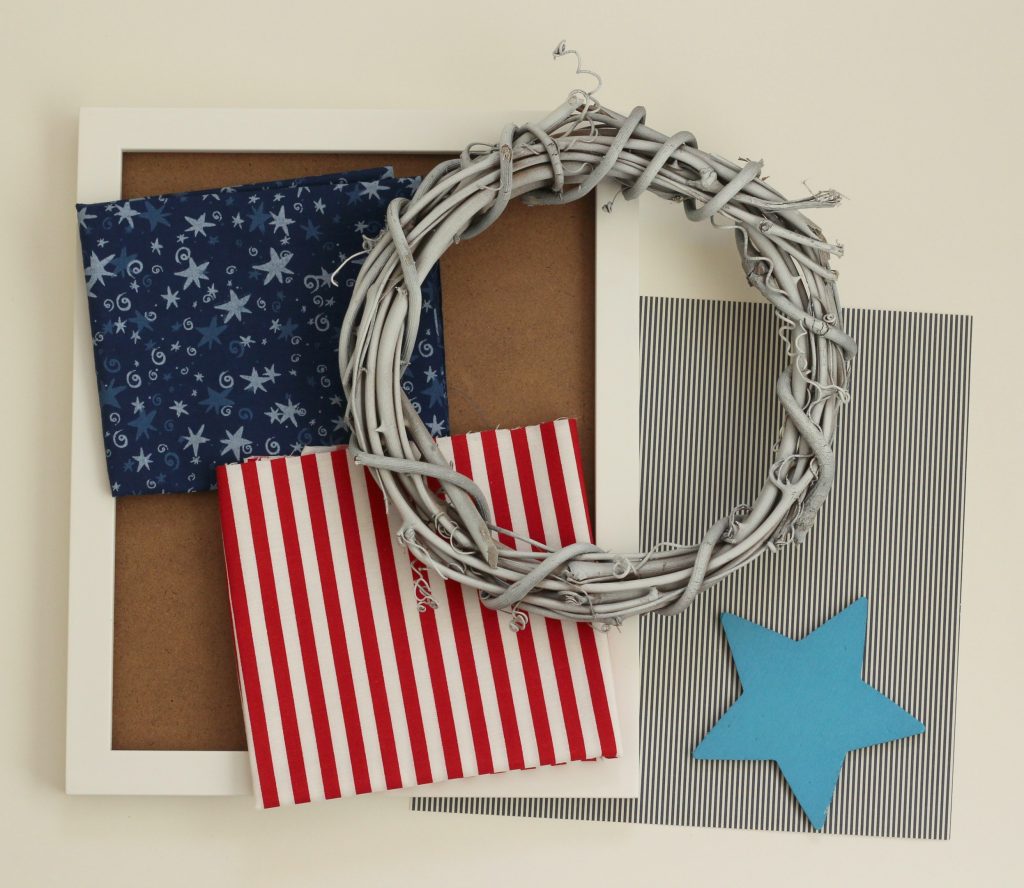 You could paint the star but I decided to mod podge scrapbook paper to the front. I love the pattern and the texture it adds to the project. Trace the star onto the back of the paper then cut it out and mod podge it on.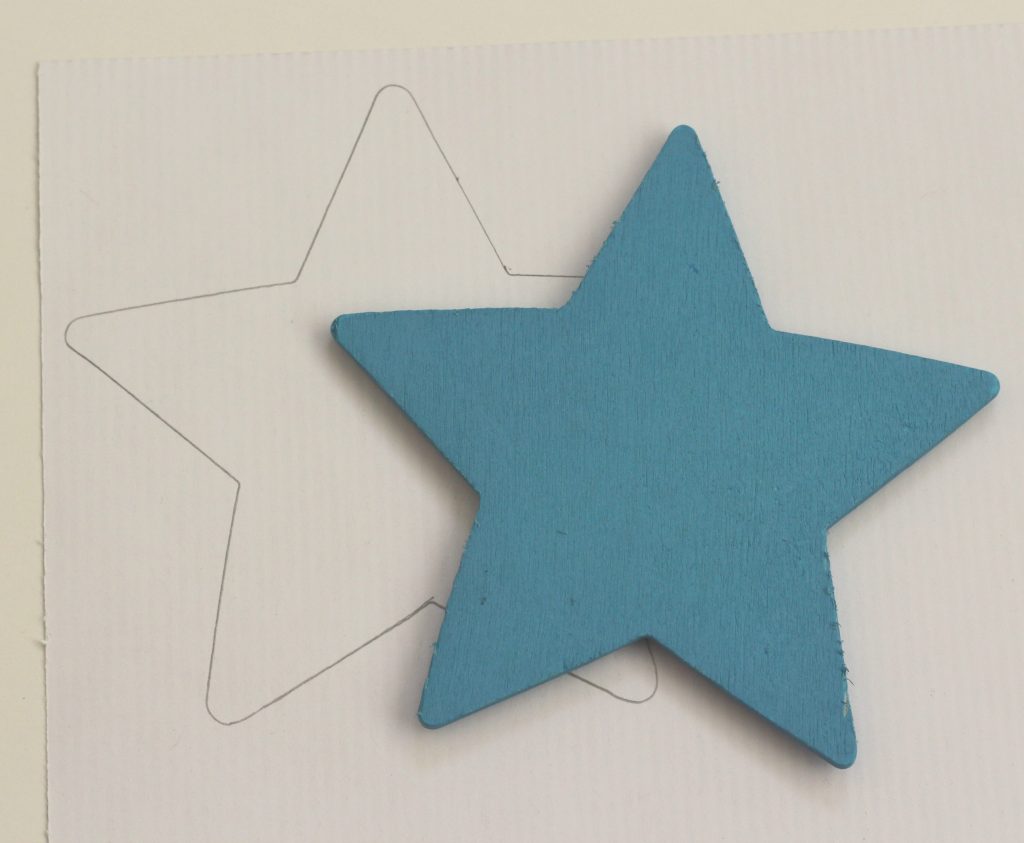 Wait 10 minutes for it to dry then sandpaper the edges to take off the excess scrapbook paper. I love how the finished project looks when I sandpaper the edges.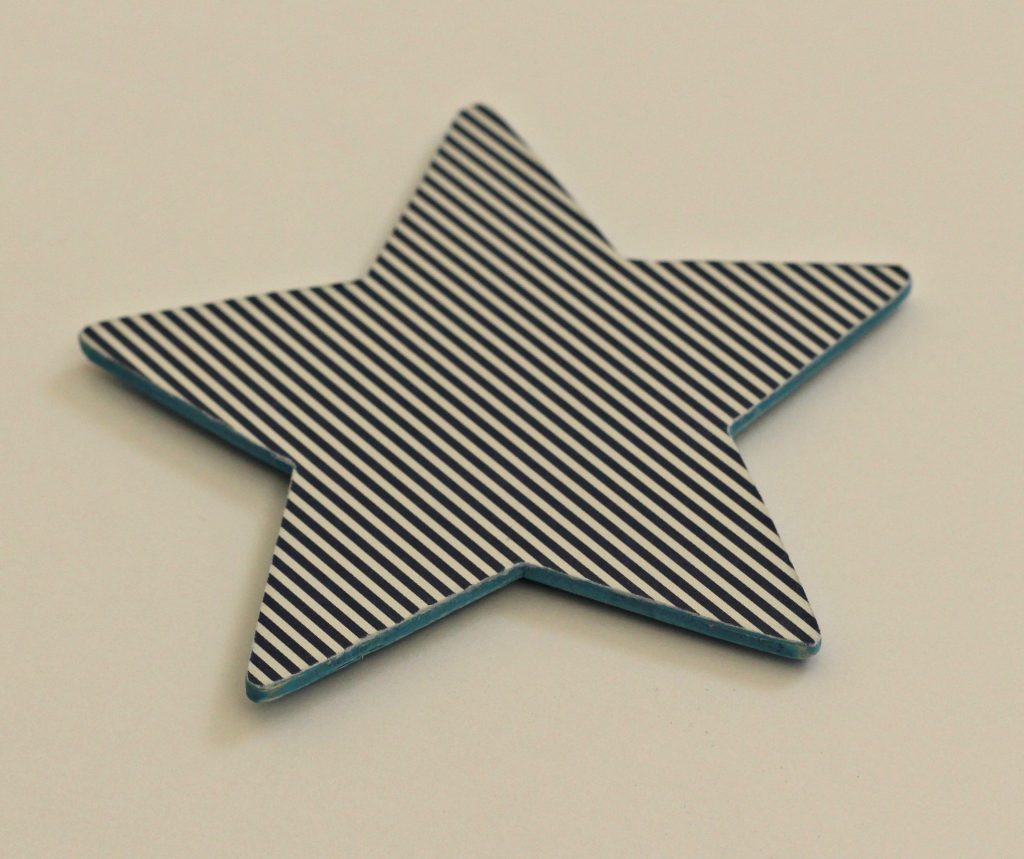 Take the frame apart to add the fabric. Put the back of the frame back on and cut the excess fabric off around the frame. I left the glass out of the frame.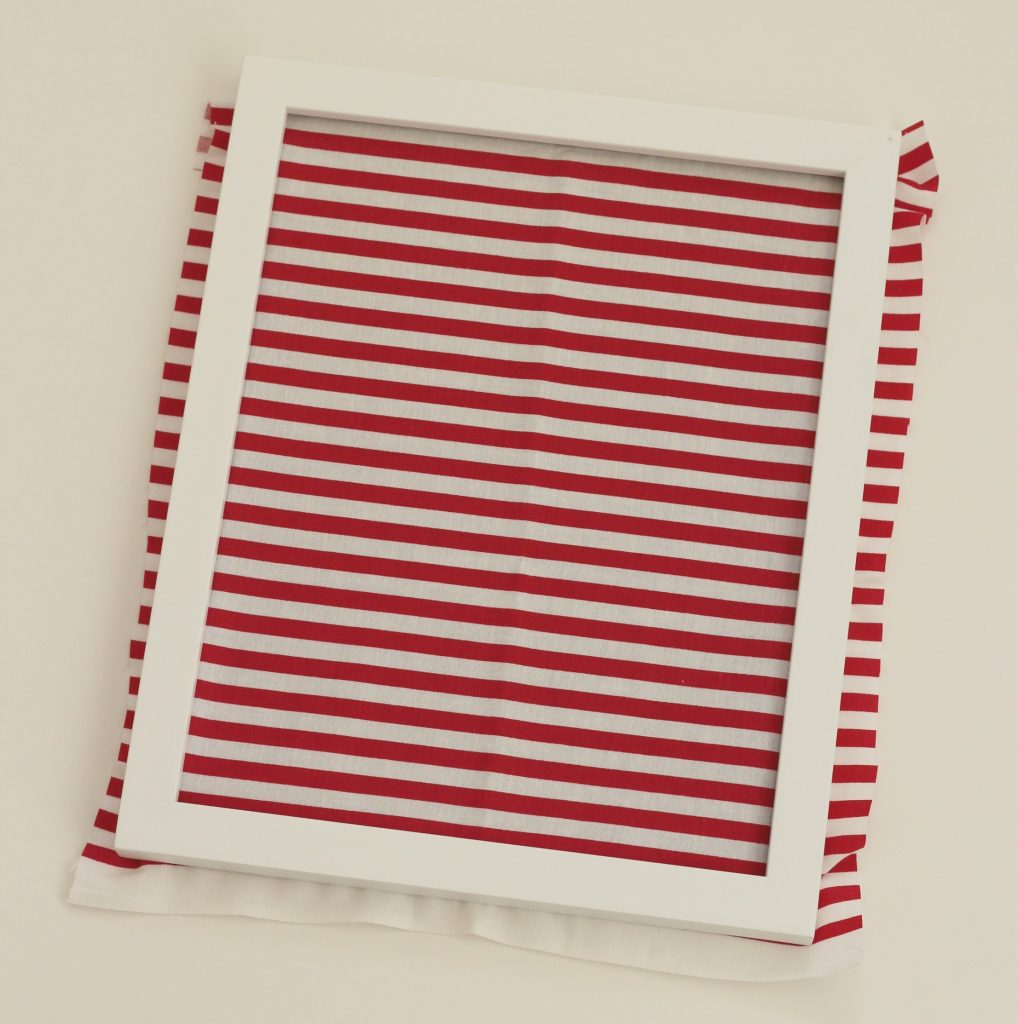 Rip a 2 inch strip of blue fabric for the bow. I wrapped it around the wreath then tied a knot and hot glued the center of the bow to the frame.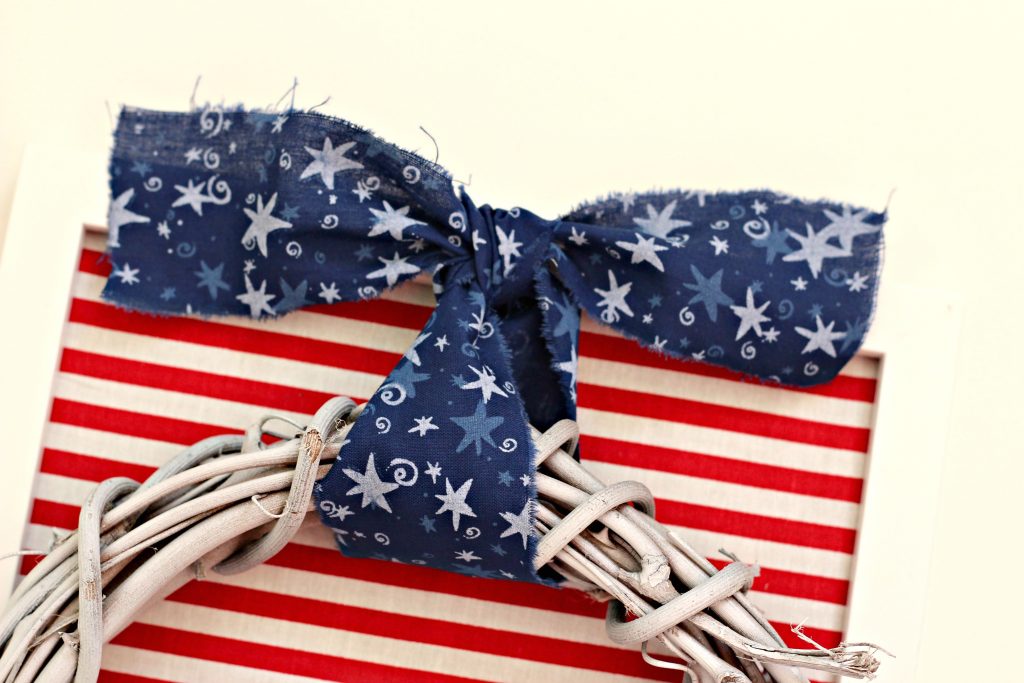 I love the red stripes with the blue stripes.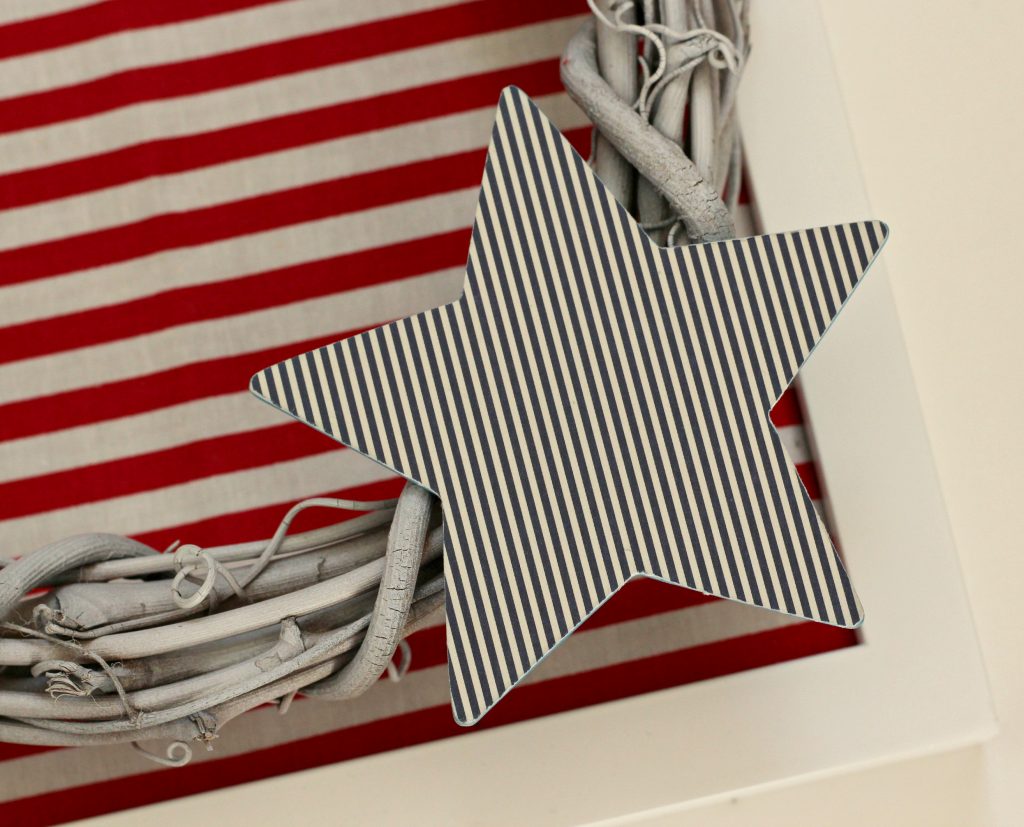 Wasn't that a quick craft project? And look how cute!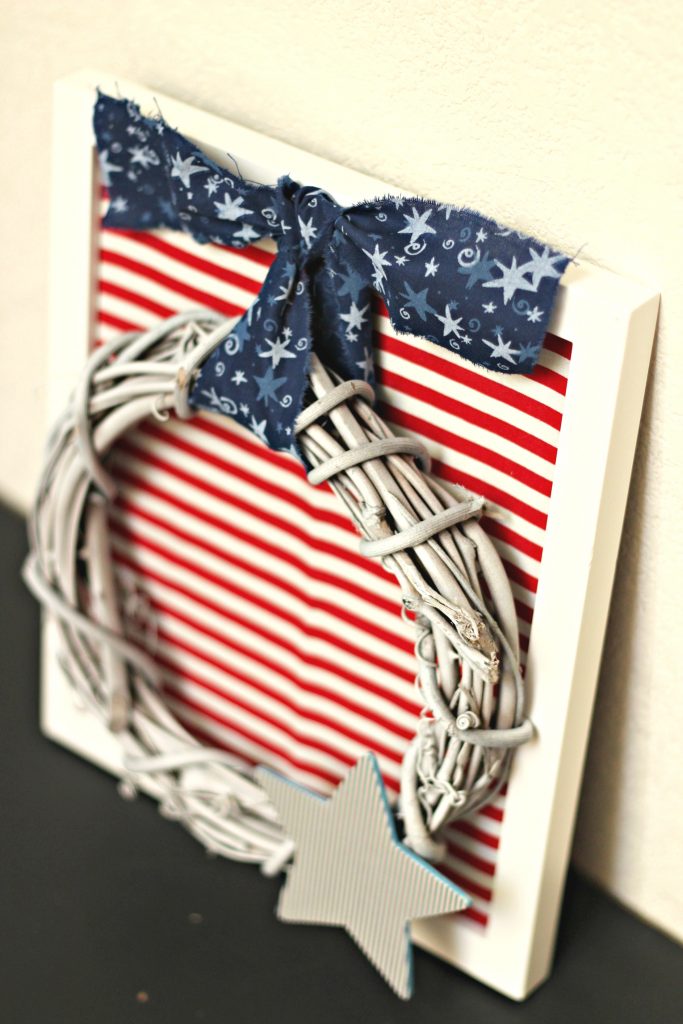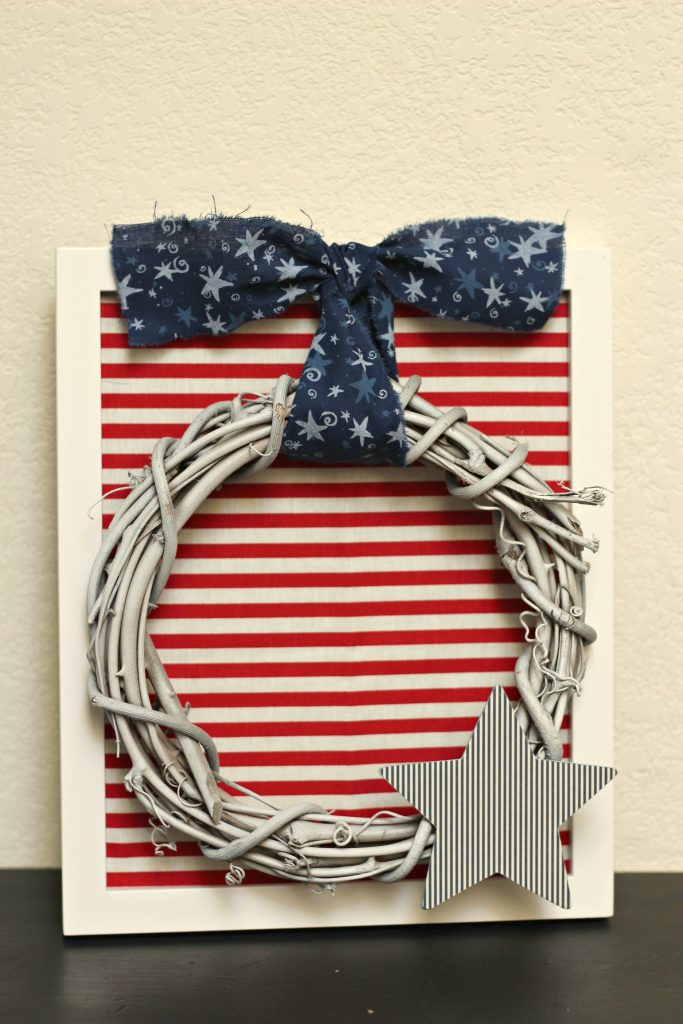 Do you like this Framed Patriotic Wreath? Check out more great quick 15 minute crafts by clicking below! Have fun crafting!