Quick and Easy Patriotic Party Ideas to use all through Summer. I'm participating in Craft Lightning with many other bloggers. Continue to the bottom of this post for more 15 minute craft ideas!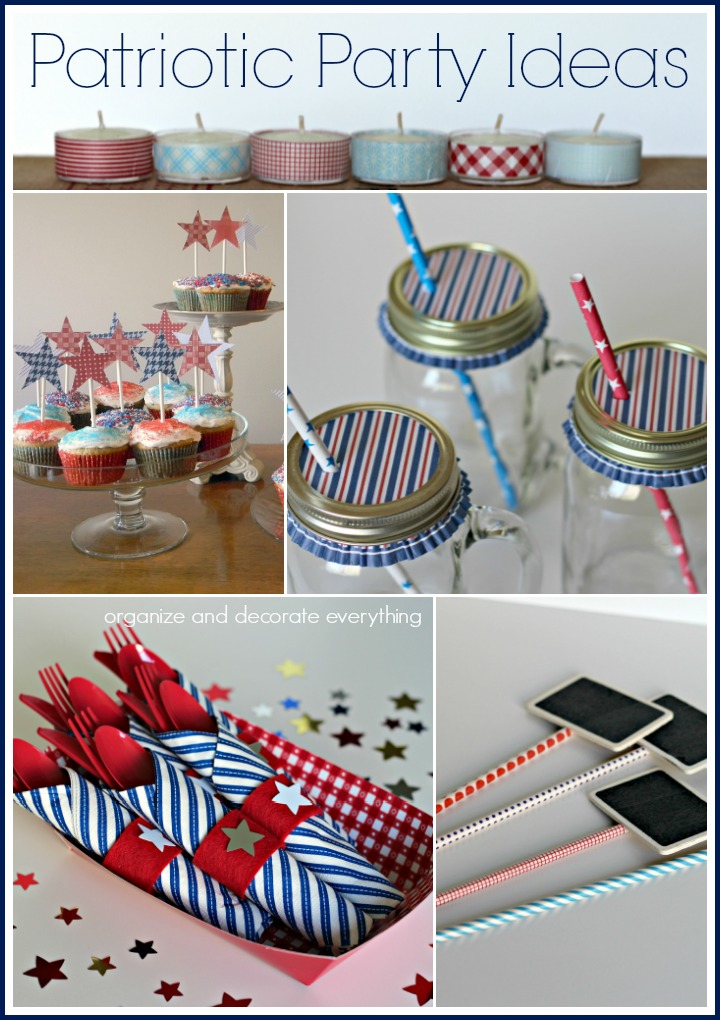 Once the weather starts warming up I start thinking about outdoor dining and Summer celebrations. Memorial Day marks the beginning of Summer and patriotic themes dominate my Summer party ideas. School in our area gets out before Memorial Day this year which is even more reason to celebrate. I can't wait until school is out and Summer is "officially" here. Let the parties, barbecues, and celebrations begin with these Patriotic Party Ideas!
Whether we are barbecuing in the backyard or picnicking in the mountains I like to make it special for my family. Having a theme makes it easy. Through most of Summer I like to stick with red white and blue as my color theme so I can reuse the ideas and some of the items over and over again.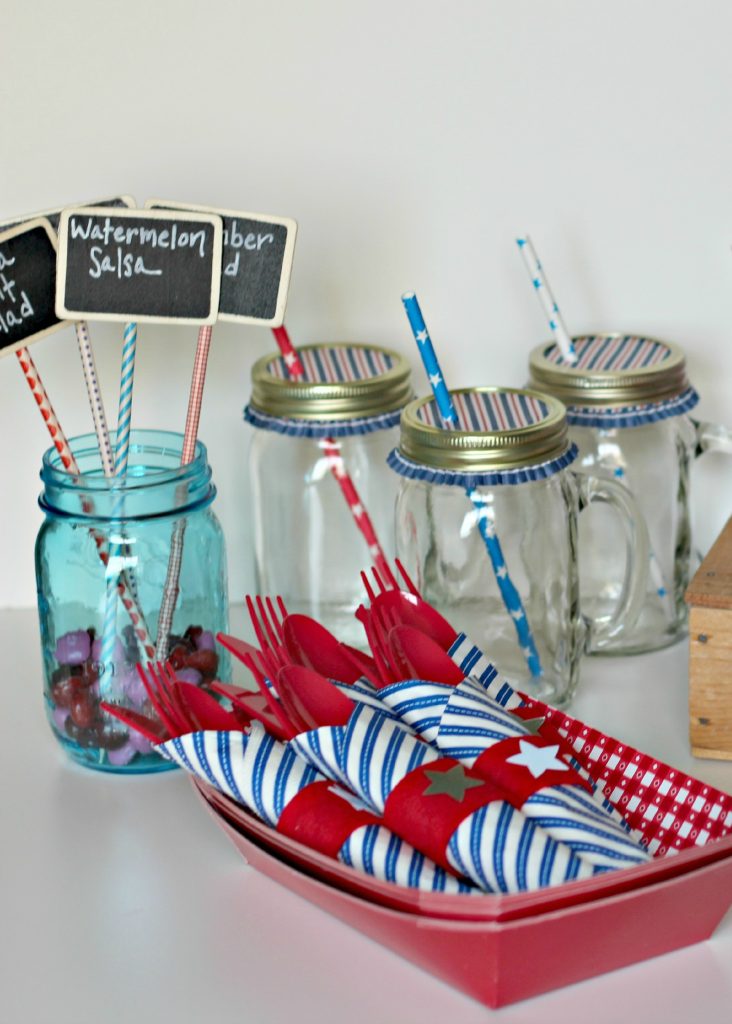 Let's start with an idea for drinking glasses. I like covered drinking glasses outside to prevent unwanted visitors in my drink. These covers are quick and easy to make using cupcake liners. Of course I chose a striped pattern in red white and blue. Place the liner over the opening and screw the ring back on, make a hole for the straw by cutting a small x with a craft knife. I also love these drinking cups because they have a handle making it easy for kids to hold on to. These paper straws are really fun too.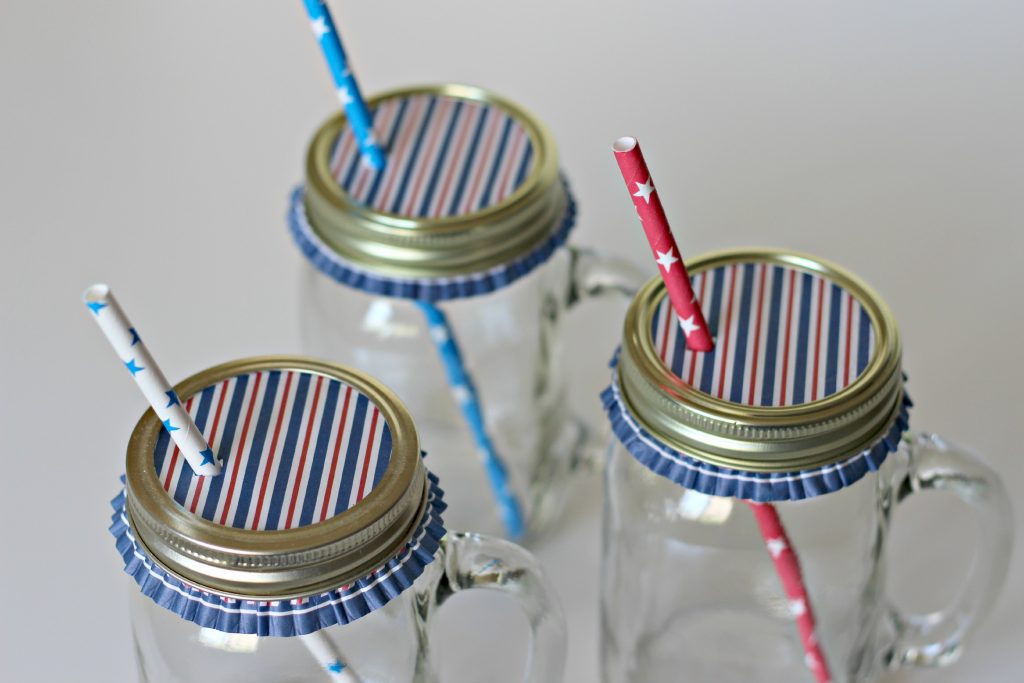 I like to make outdoor dining as easy as possible. I wanted to make the utensils easy for everyone to grab so I wrapped the utensils in a napkin and made a felt napkin ring to hold everything together. I glued the ends of the felt piece together on the back then glued a confetti star to the front. You could make it even easier by simply tying a piece of colored ribbon around the napkin. Place them in a paper tray to make them easy to grab.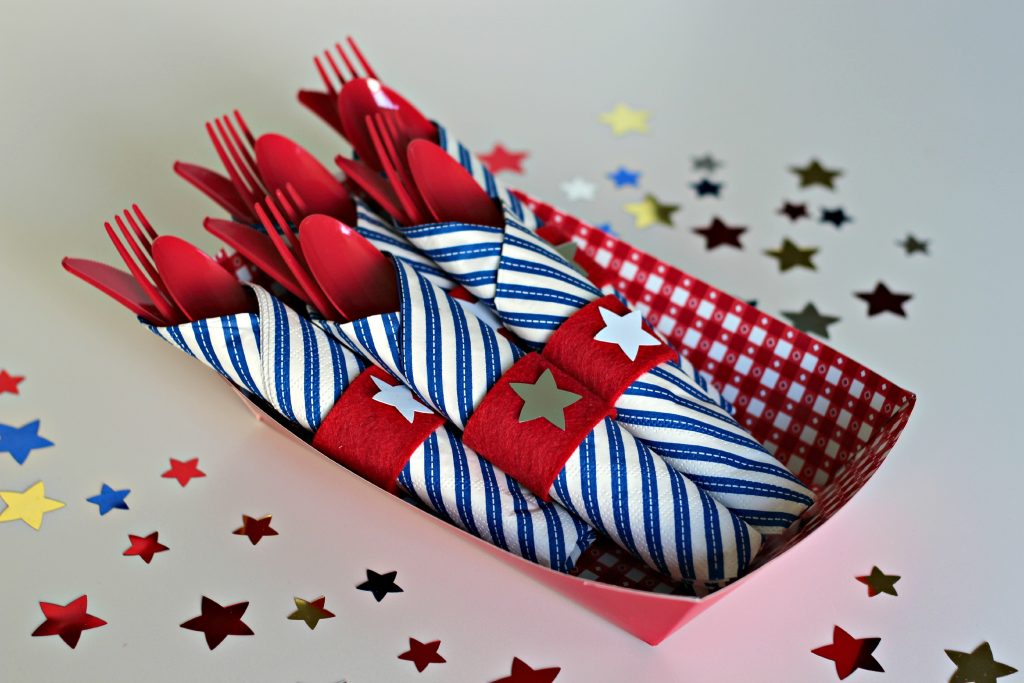 If you're hosting a party labels are always a good idea. These chalkboard labels are easy to make festive by wrapping red and blue washi tape around the sticks. I use a chalkboard marker to label the food options at our barbecues and celebrations.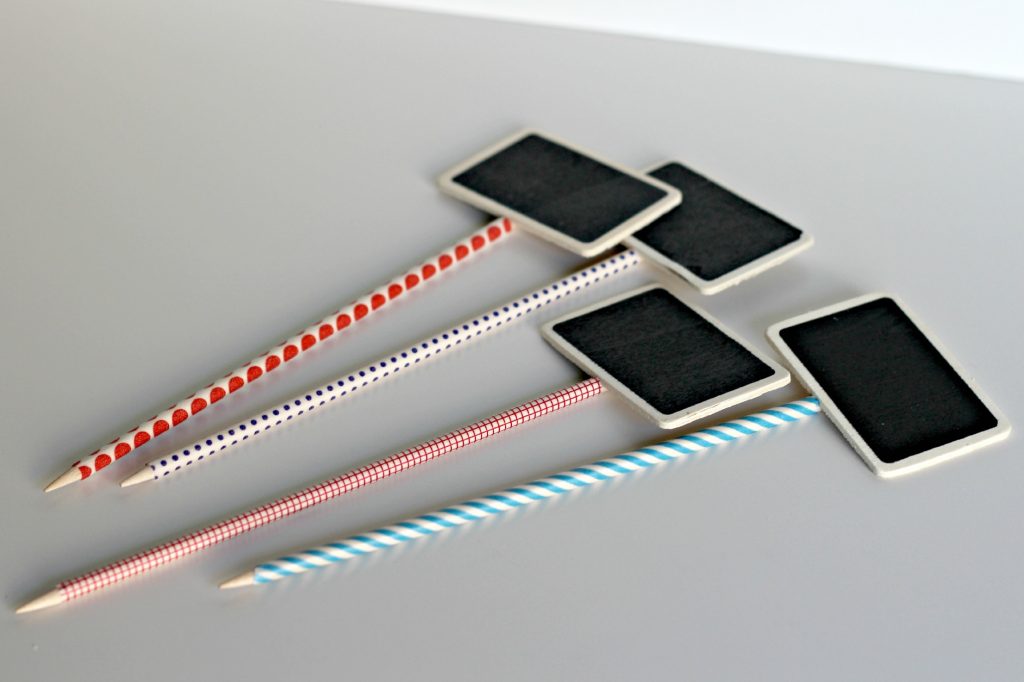 Another fun party idea is to wrap tea light candles with washi tape. It's an easy way to add color, light and design to your celebration. Place the tea lights around the party area or place them in mason jars and hang them. You can also use battery powered tea lights and reuse them if your theme changes.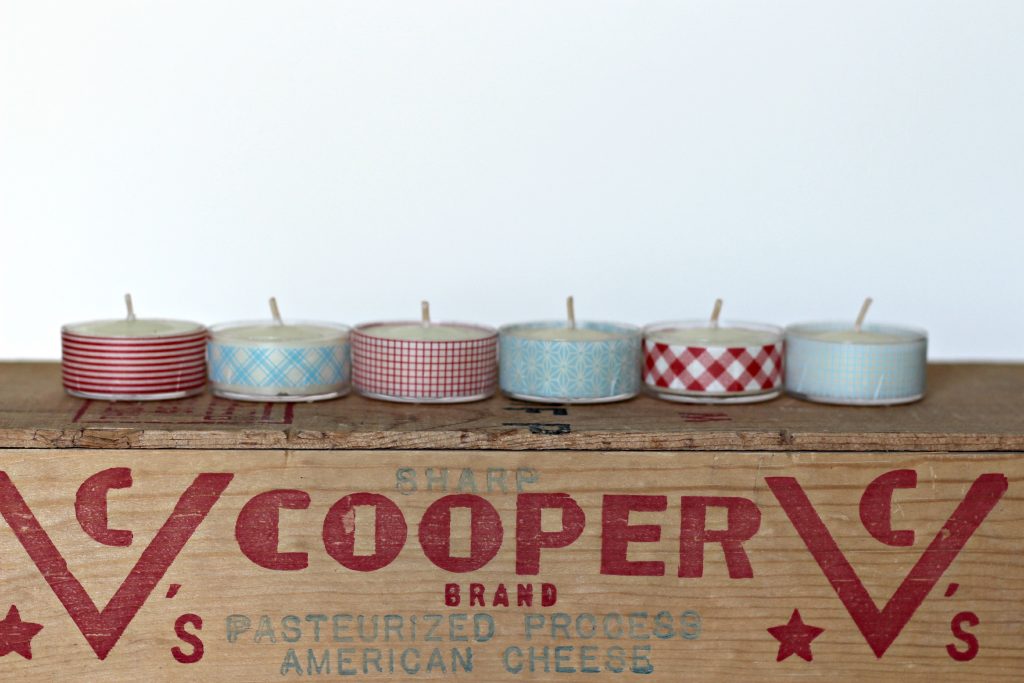 Cupcake toppers are another easy way to add fun decor to your Summer celebration. Choose patterned paper and cut out star shapes then attach them to sucker sticks or skewers cut in half. Cupcakes are an easy dessert for barbecues or picnics and kids love them.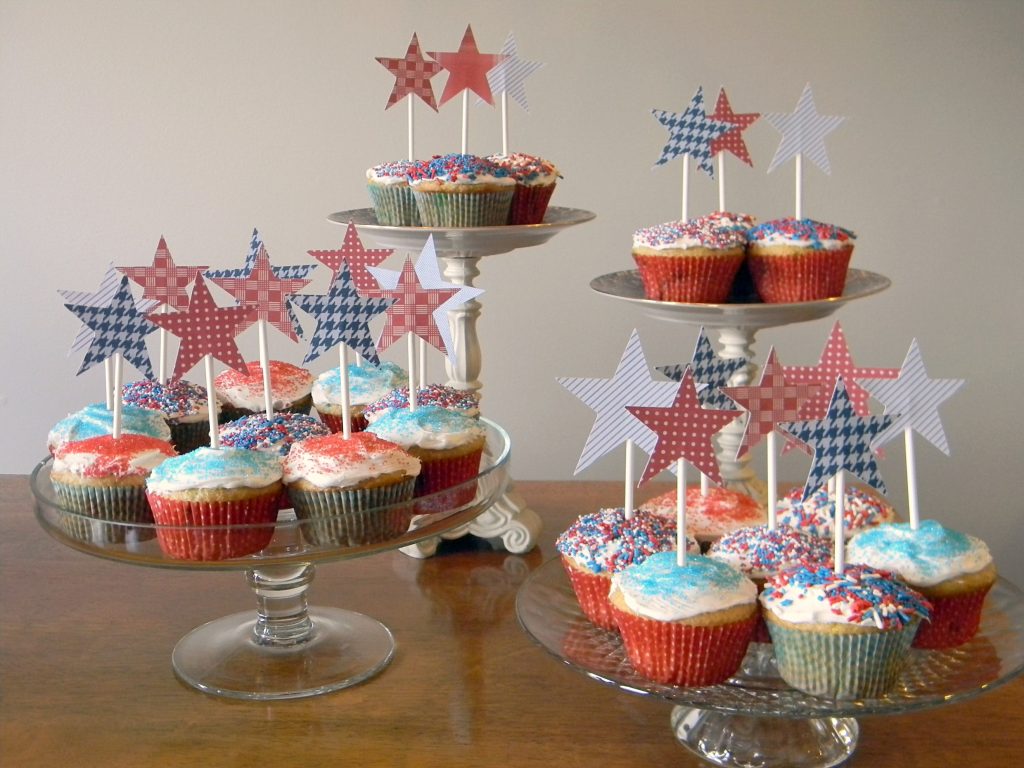 All of these Patriotic Party Ideas take way under 15 minutes to create and they make such a fun impression at a Summer party or small get together. Who's ready to plan their first party this Summer?
For more Patriotic Craft Ideas that take less than 15 minutes check out these projects from my Blogger friends. Posts will be added Monday through Thursday.
Pin it for Later: Patriotic Party Ideas