What's your favorite thing about Summer? I love the relaxed feeling, no homework, family outings, weekend getaways and picnics. We also love eating outdoors when the weather permits. Picnics and barbecues free me from the hot kitchen and let me spend more time with my family, plus who likes to eat heavy food when it's so hot outside. Cute picnic supplies add to the fun so I decided it would be fun to make individual picnic crates for my family. The best part is that these crates can be used over and over again and decorated to fit any theme.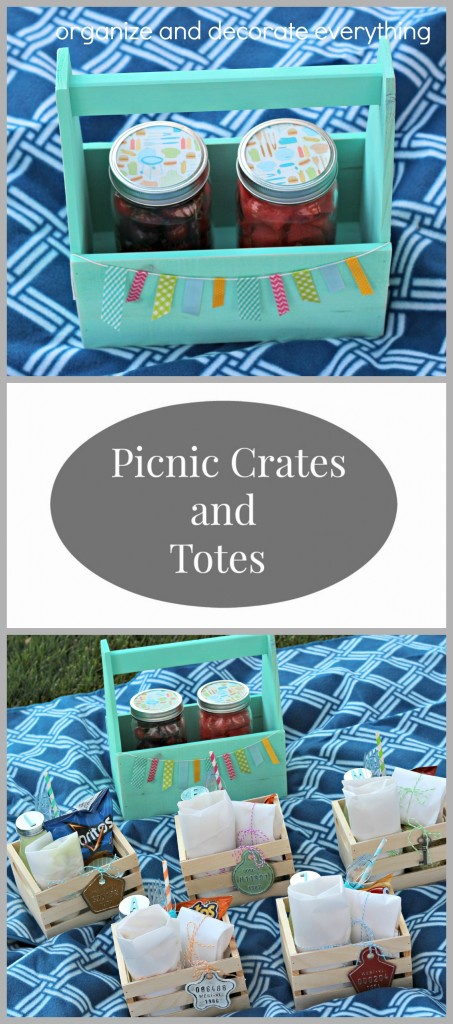 This post may contain affiliate links. It is only for your convenience and does not add any addition cost to you.
Individual Picnic Crates Supplies:
Walnut Hollow Rustic Tote
Walnut Hollow Mini Crate
Mason jars
Drink bottles
Paper straws
Washi tape
Bakers twine
Stickers
Paint
Tags
Scrapbook paper
You don't necessarily need all of these supplies. I like to add embellishments to my projects. You can add as little or as many things as your creative heart desires.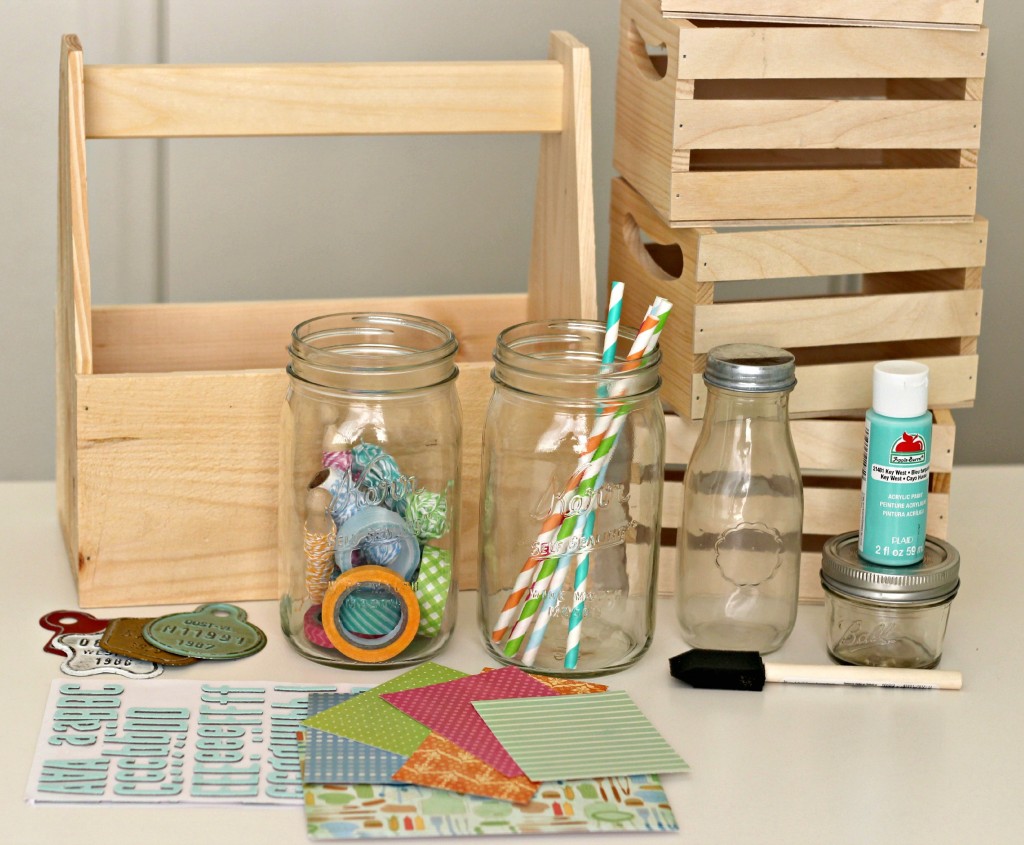 Start by painting the tote. I wanted the paint to be more like a stain so I diluted it with water (which was perfect because I was low on paint). The wood soaks up the paint really well so it only needed one quick coat.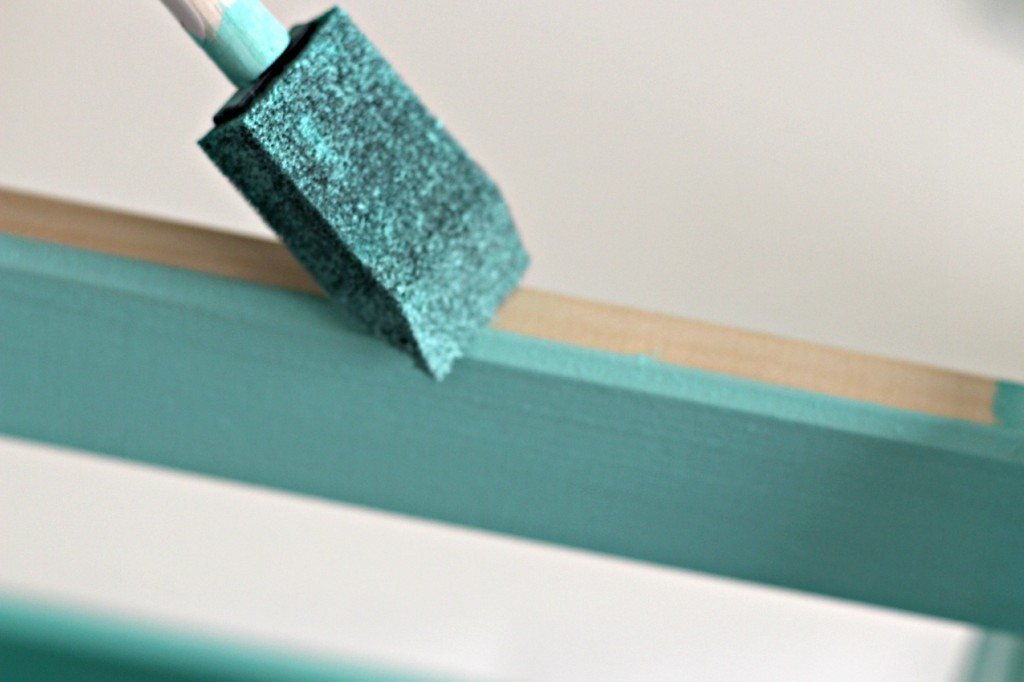 The tote is rustic so it had some pretty rough edges. Sand the surfaces to smooth everything out a bit and then sand the edges to distress it. This is a beautiful color for Summer and I love how the wood grain shows through.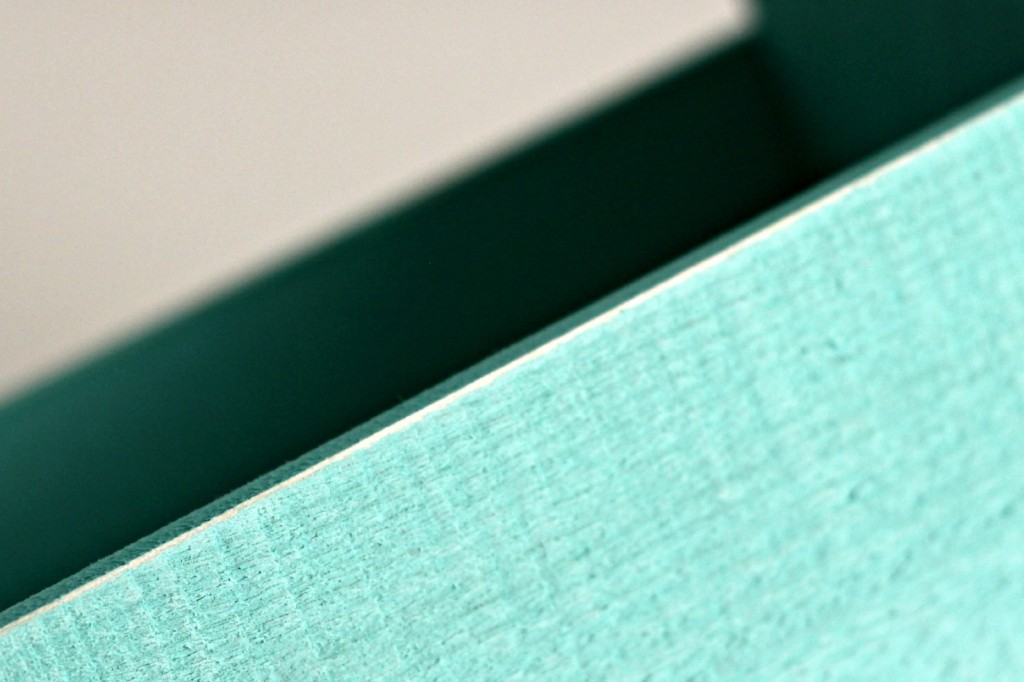 There are so many bright colors being added to this project that I decided to leave the little crates natural. Aren't they awesome?! They can be used for so many awesome storage and craft projects. I purchased these metal tags at a local shop and added them to the crates with twine for some temporary color.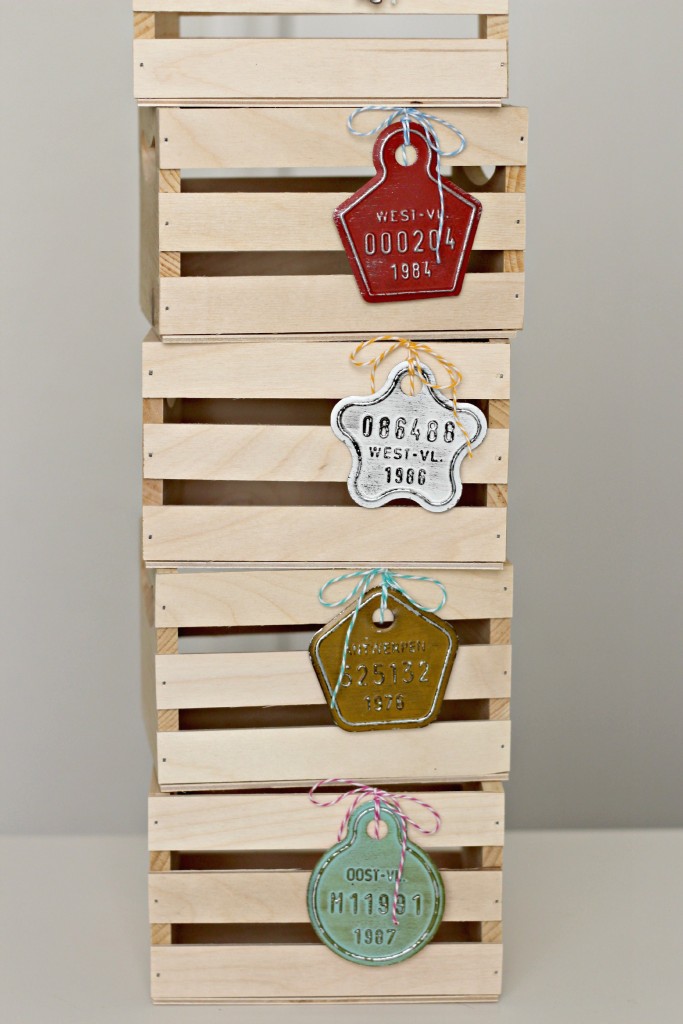 Make a little banner with the washi tape to go on the front of the tote. Simply cut strips of washi tape and fold them over a piece of twine. Finish the ends by cutting each piece on an angle.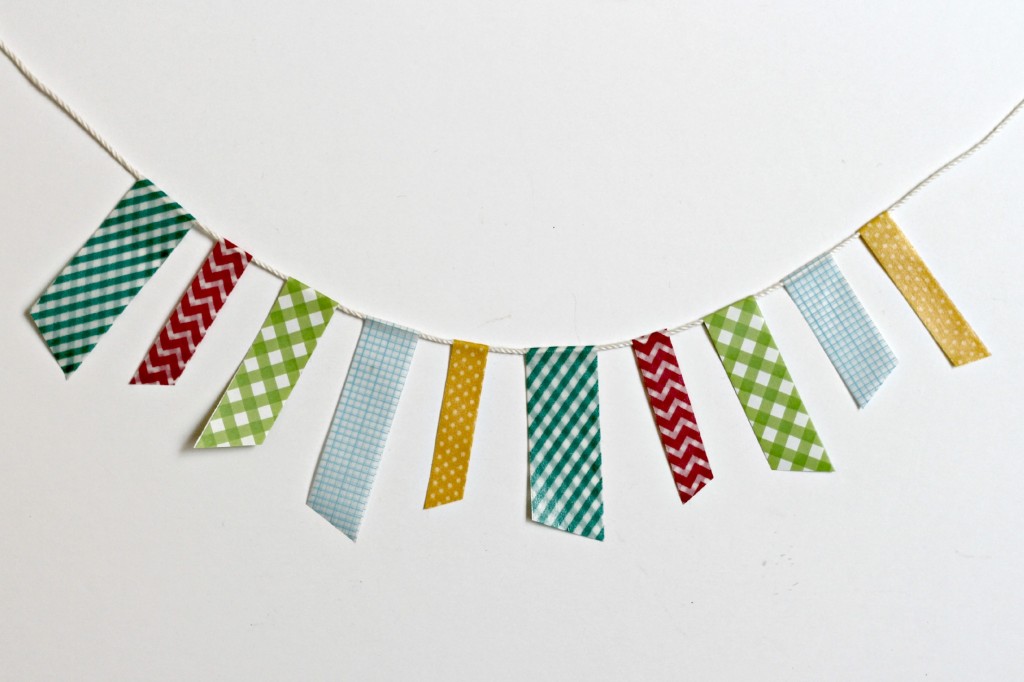 I like to use individual serving size jars for salads. It just makes the picnic prep and clean up easier. Add scrapbook paper to the lids to personalize them.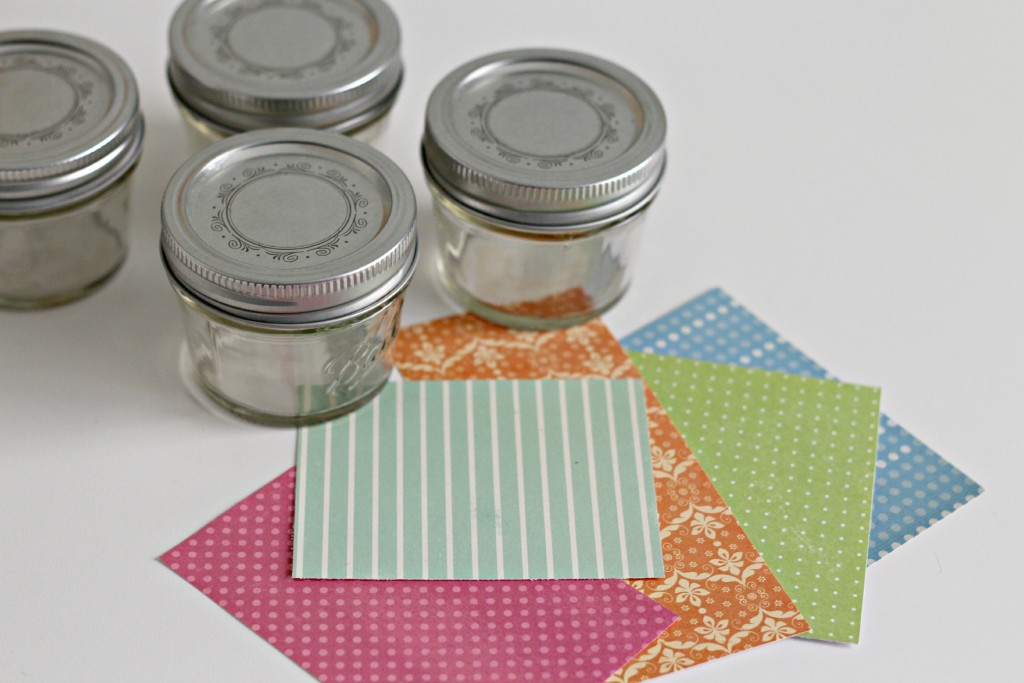 It only takes a few minutes and I love all the fun colors. This is a great way to get rid of paper scraps and if you don't have enough color of one item such as the washi tape or bakers twine.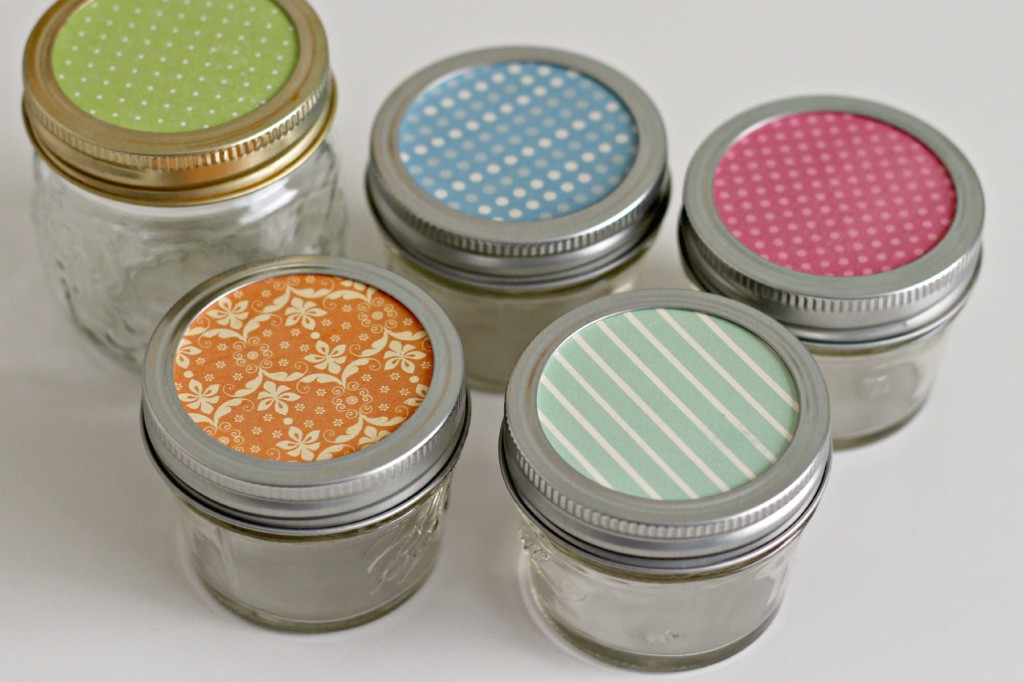 Keep individual utensils together by wrapping them in napkins and securing them with washi tape. It's so simple but so cute!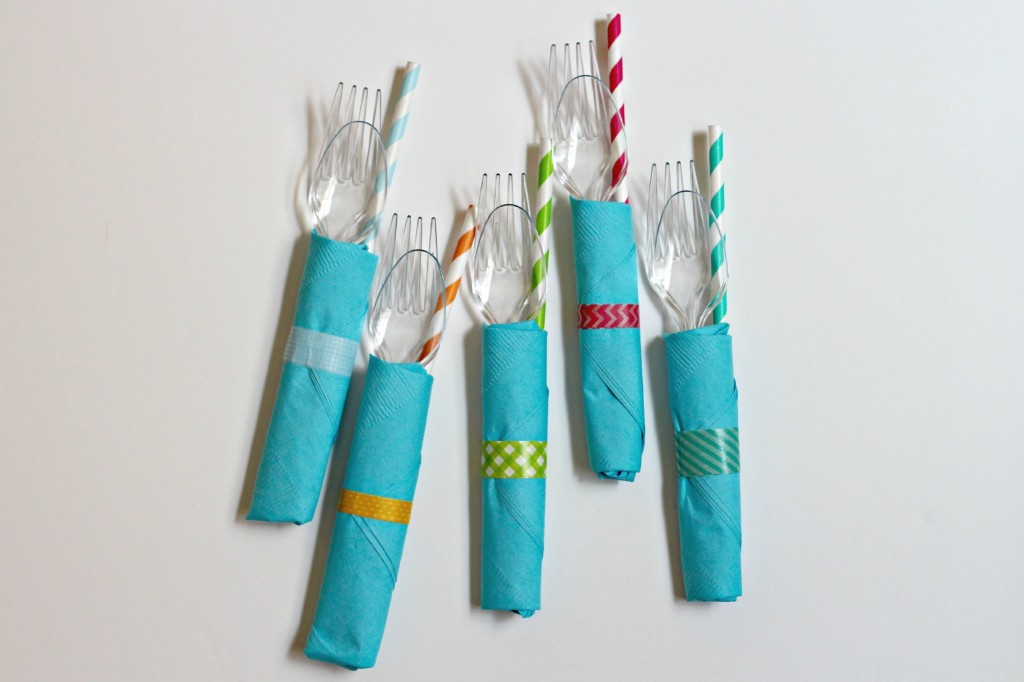 The tote holds 2 large mason jars full of fruit for the picnic. The large jars are for sharing, so add whatever food your family likes to them.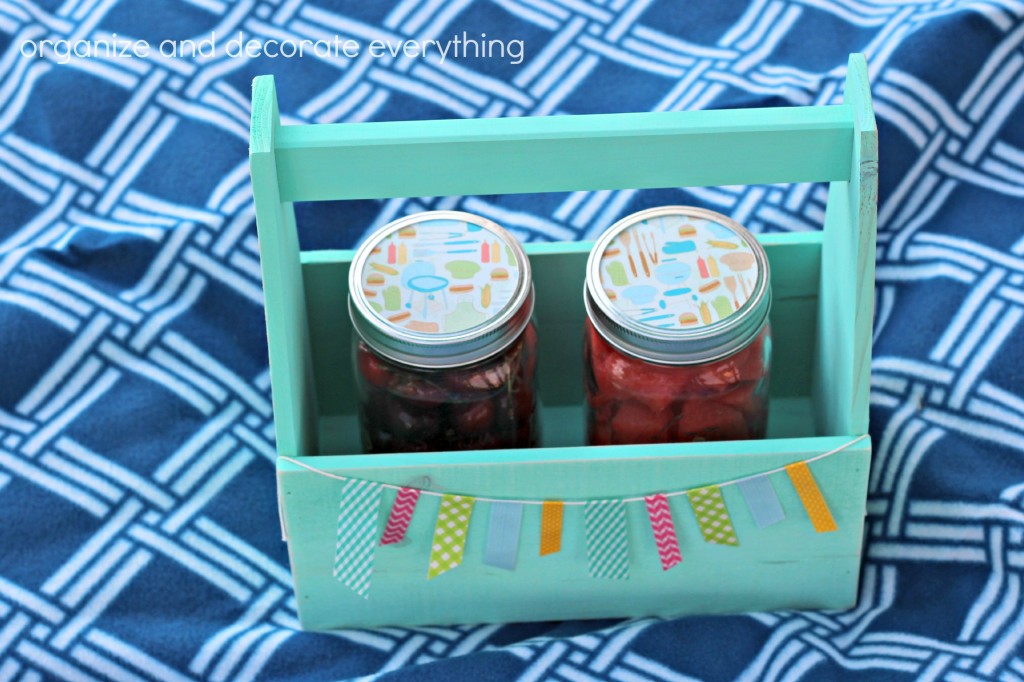 Making individual picnic crates was a brilliant idea. I got the crates ready in the morning and then popped them back in the fridge until it was picnic time. The kids were responsible for their own crates so I only had the tote and blanket to carry. Everything was individually prepared so it could be custom made for each family member.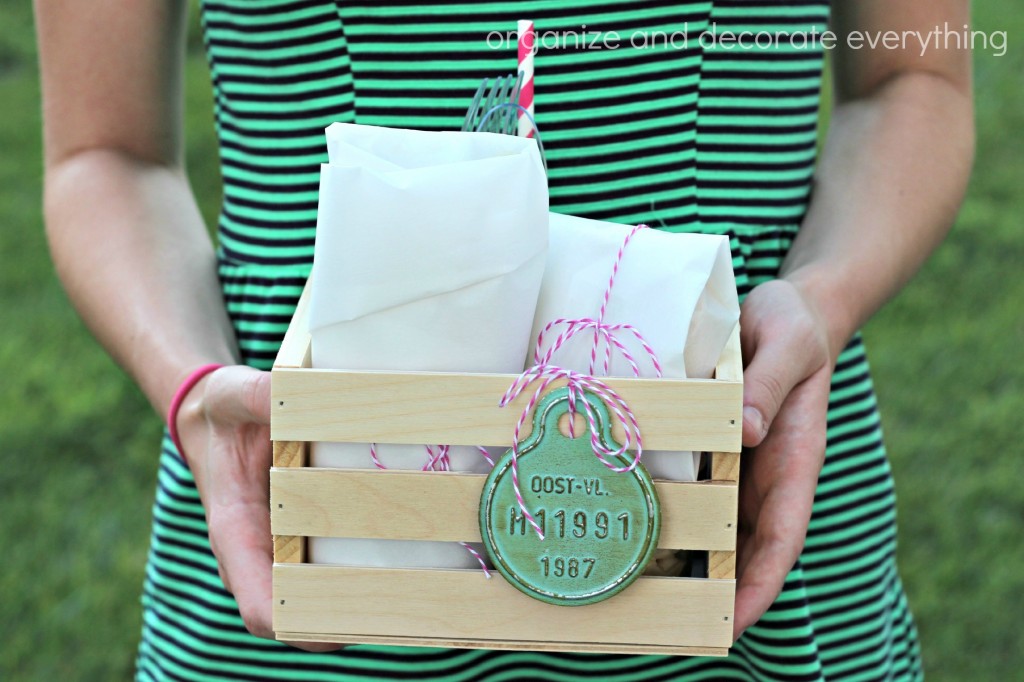 Put a sticker on top of the drink bottle so everyone knows which is their crate. We included a hoagie sandwich, chips, salad, 2 cookies, and drink in each crate. There was plenty of room for everything you need to make a perfect picnic.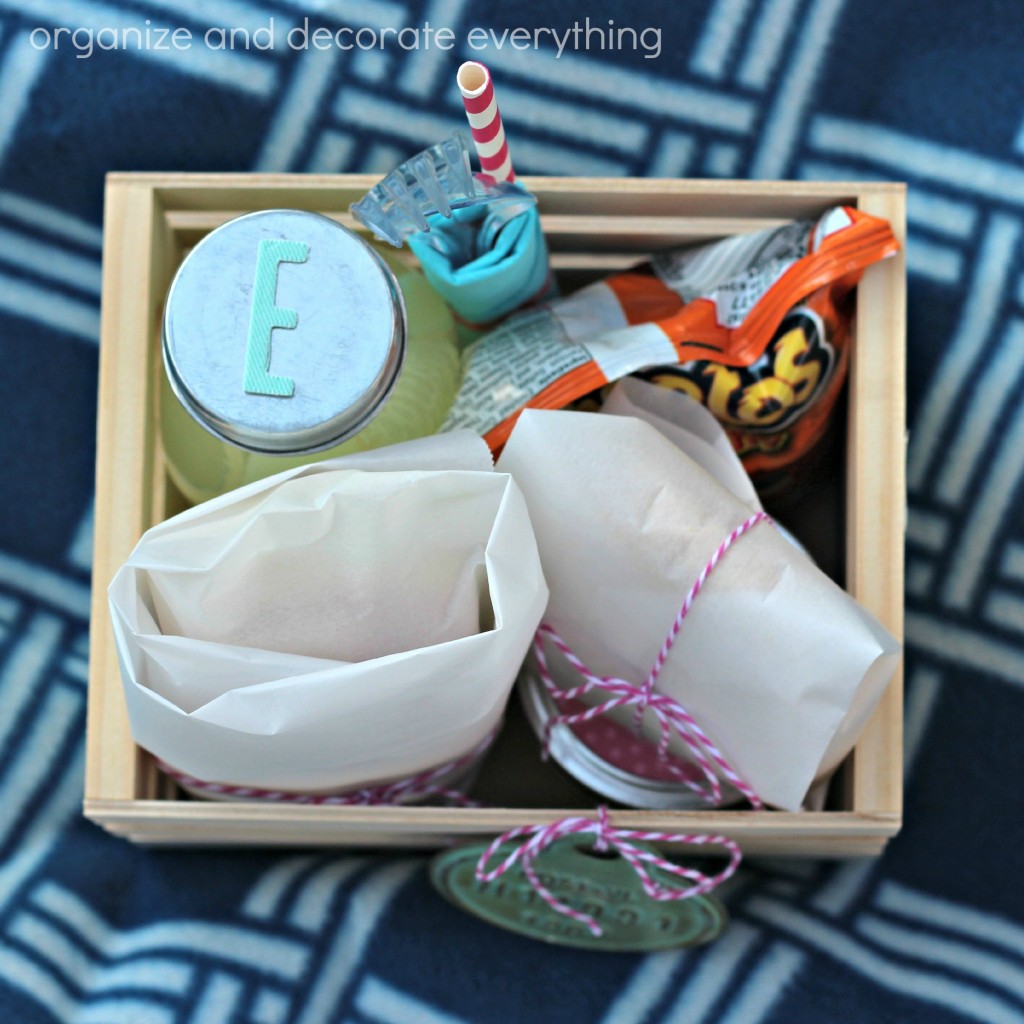 This was such an easy way to pull off a fun picnic. These crates would be a great idea for a backyard barbecue or party too.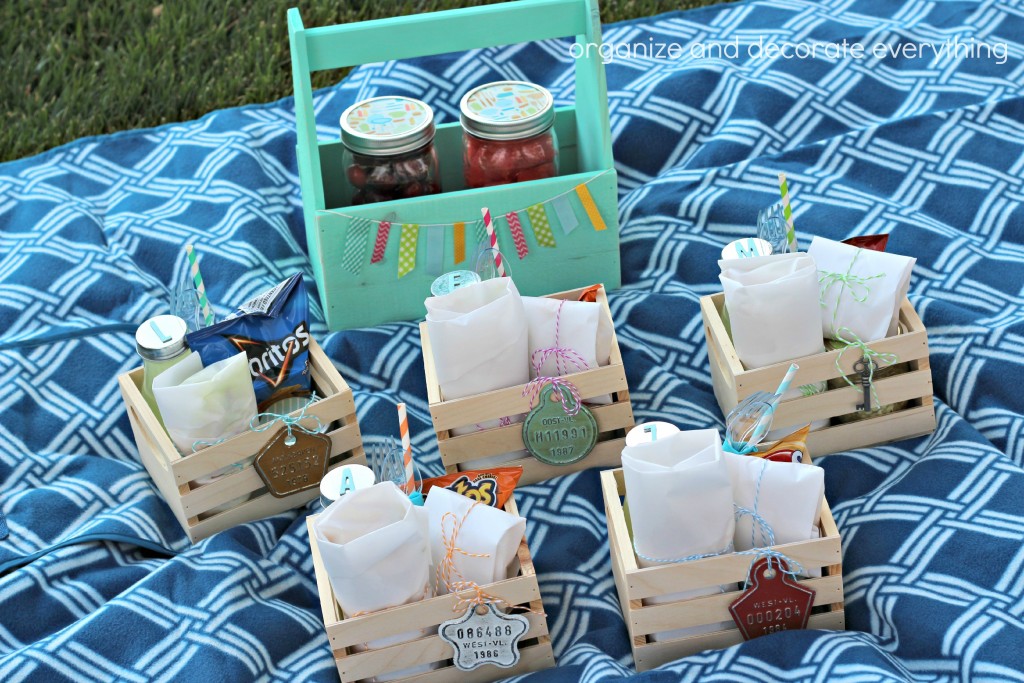 The crate is a level place to hold your drink and keep everything tidy. It was easy for the kids to pack everything up and take it home with no mess.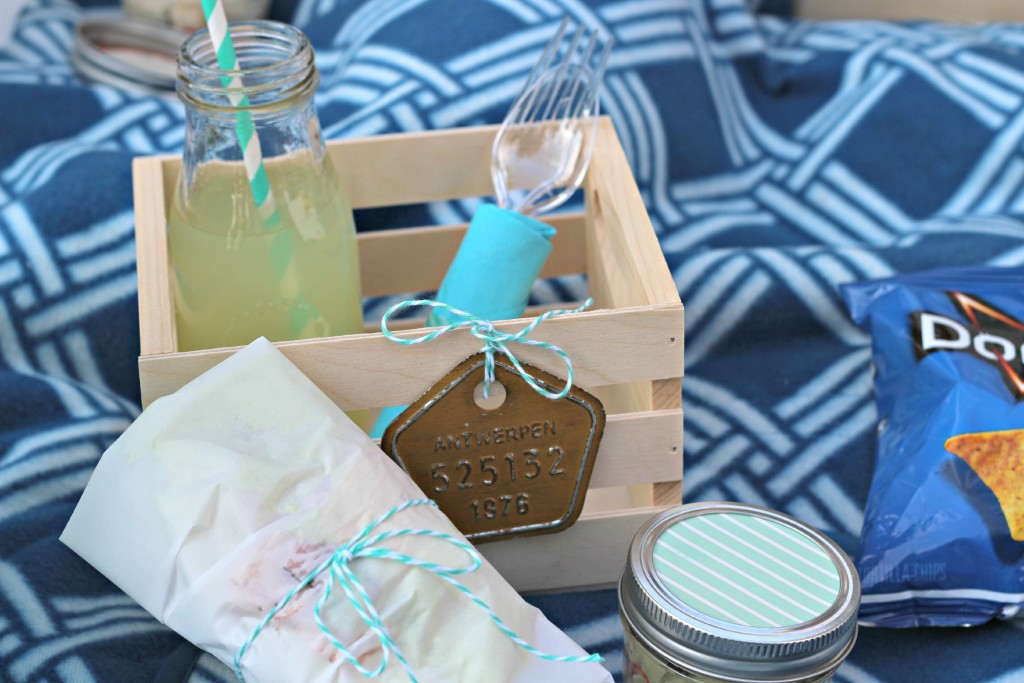 I mentioned earlier how functional these crates are. I can see using them in an office to hold small supplies, in the bathroom to hold hair items, in the kitchen to hold spices and pantry items, in the bedroom to hold small items on the side table, in the craft room to hold numerous crafty things, or in the family room to hold video games. How would you use these crates?
Pin it for Later: Individual Picnic Crates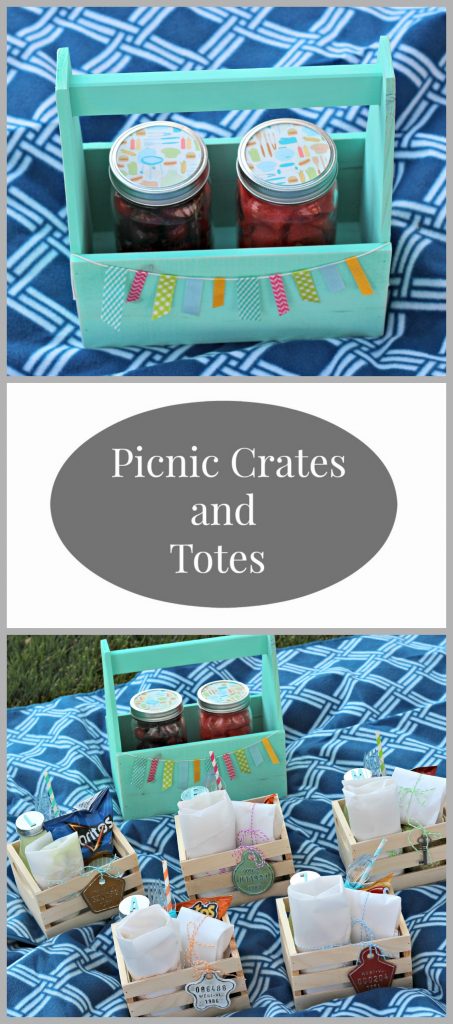 You might also like:
S'More Tray for Summer
Sno Cone Caddy