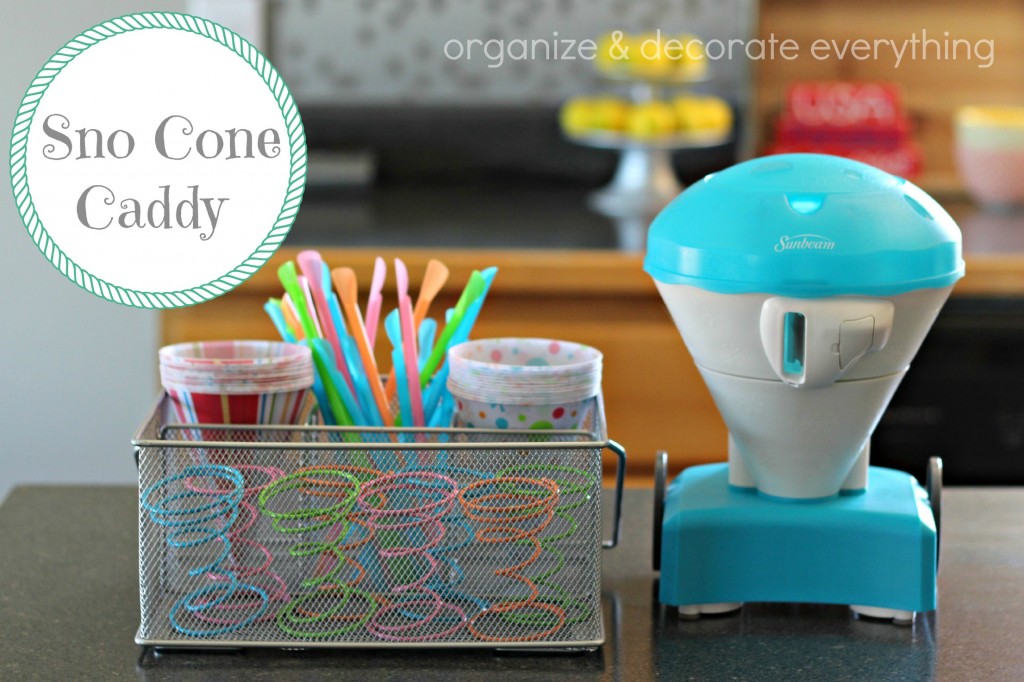 I'm all about convenience, especially in the Summer months. Sometimes I think I'm organized because I'm actually lazy. Anytime I can save steps or contain things I will. That's why I love trays, caddies, and awesome containers. I like everything easily accessible in one place.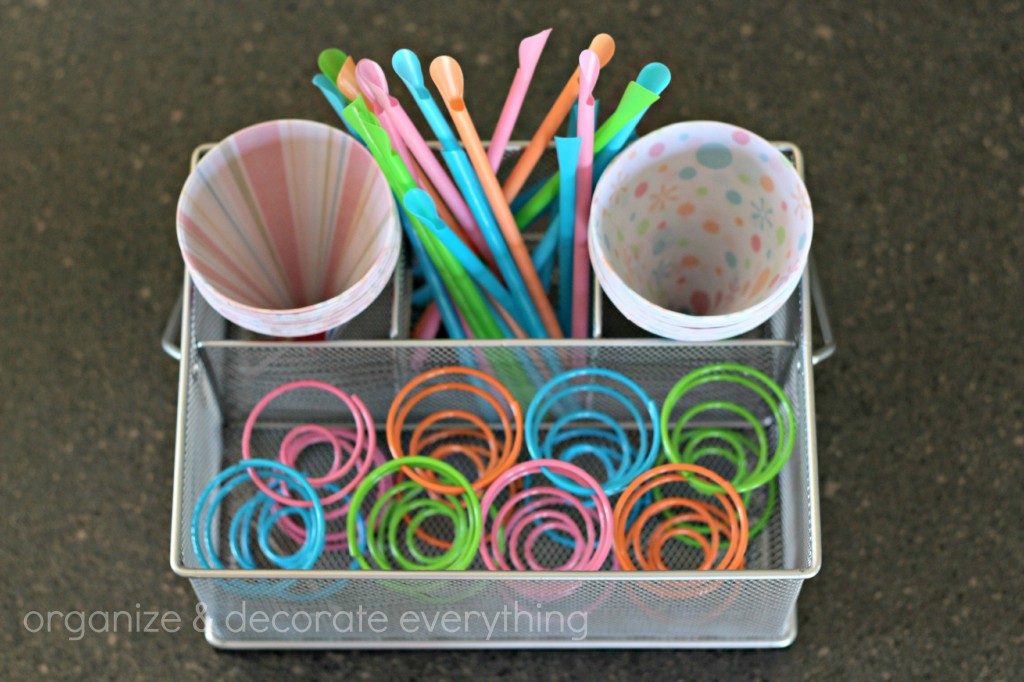 I've had all these supplies for a few years but just thought to bring them together this Summer. We love sno cones almost as much as s'mores so I needed special storage for all the sno cone supplies. The caddy only cost me around $1 at ShopKo a few years ago. I bought it at the end of the season. I also buy all the sno cone supplies I can get my hands on at the end of season, you can usually get them for less than $1.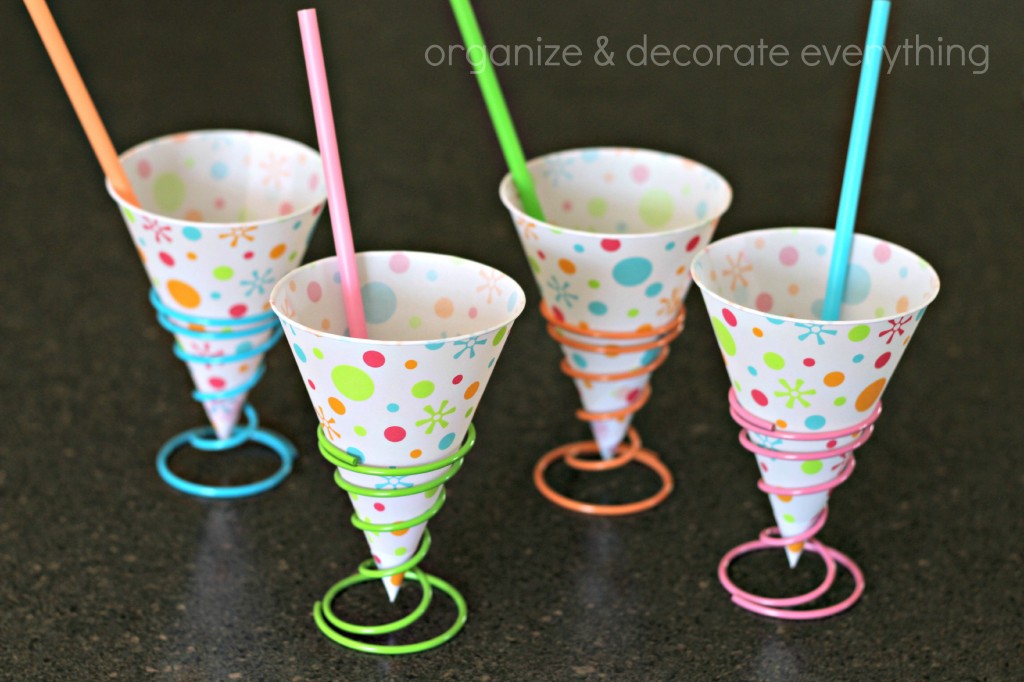 These holders are not only cute but they're great for little kids to prevent accidental sno cone dumpage. (I love how spell check thinks I don't spell anything right, what's wrong with dumpage?)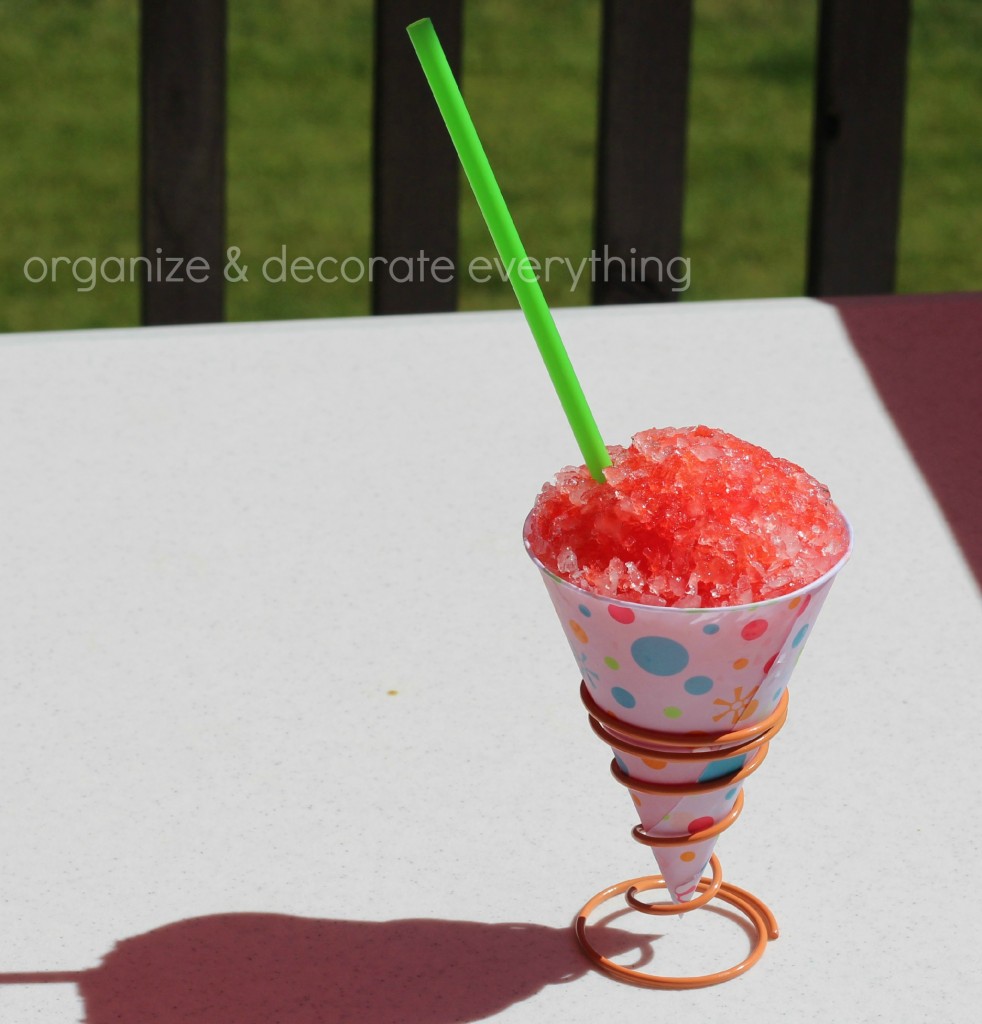 Even with the sno cone holders I still make the kids eat them outside. They're a perfect treat for after a swim.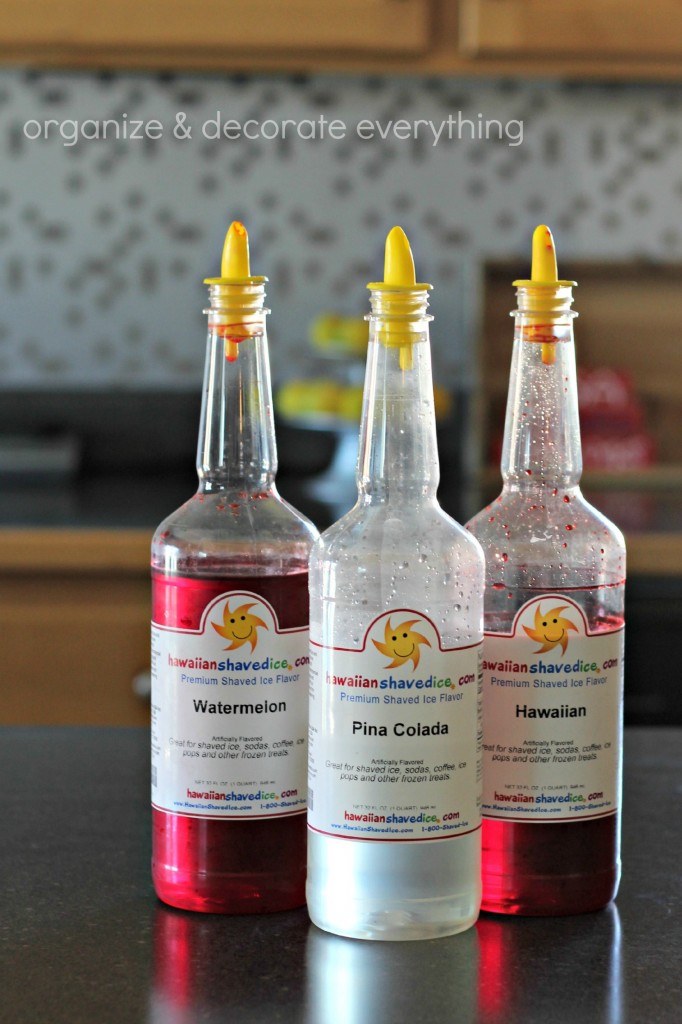 I'm kind of a sno cone syrup snob. I love these syrups from hawaiian shaved ice. Not only do they make awesome sno cones but they also make delicious flavored lemonades. I wasn't compensated by hawaiian shaved ice to say that, I just love them.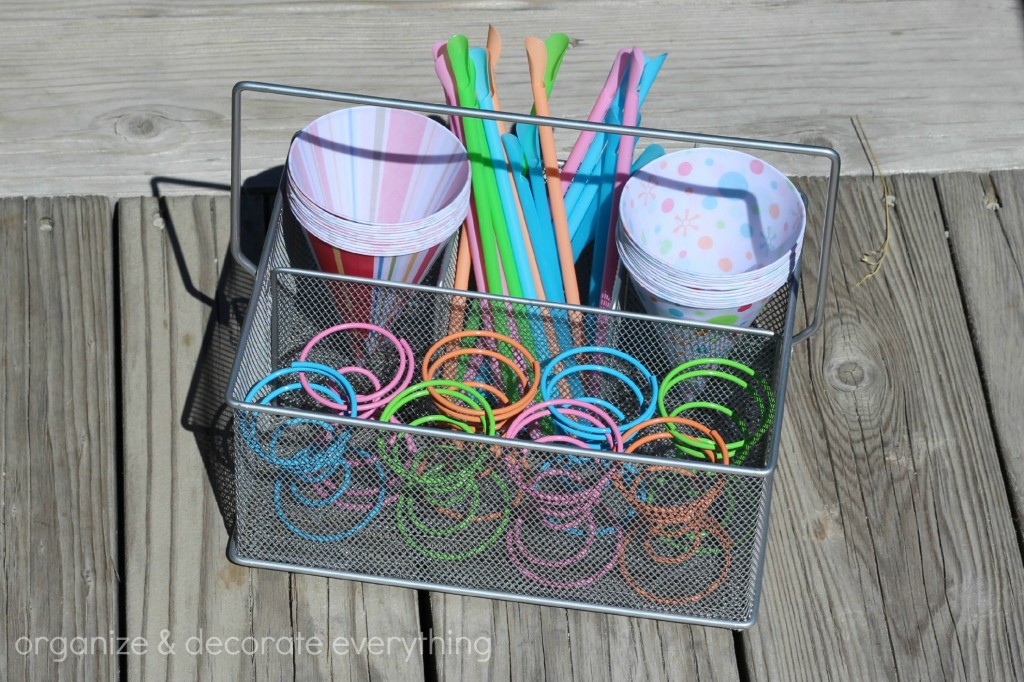 The caddy is also perfect for making sno cones outside. Sometimes I like to make them outside so there's no mess in the kitchen, especially if I making them for a lot of kids.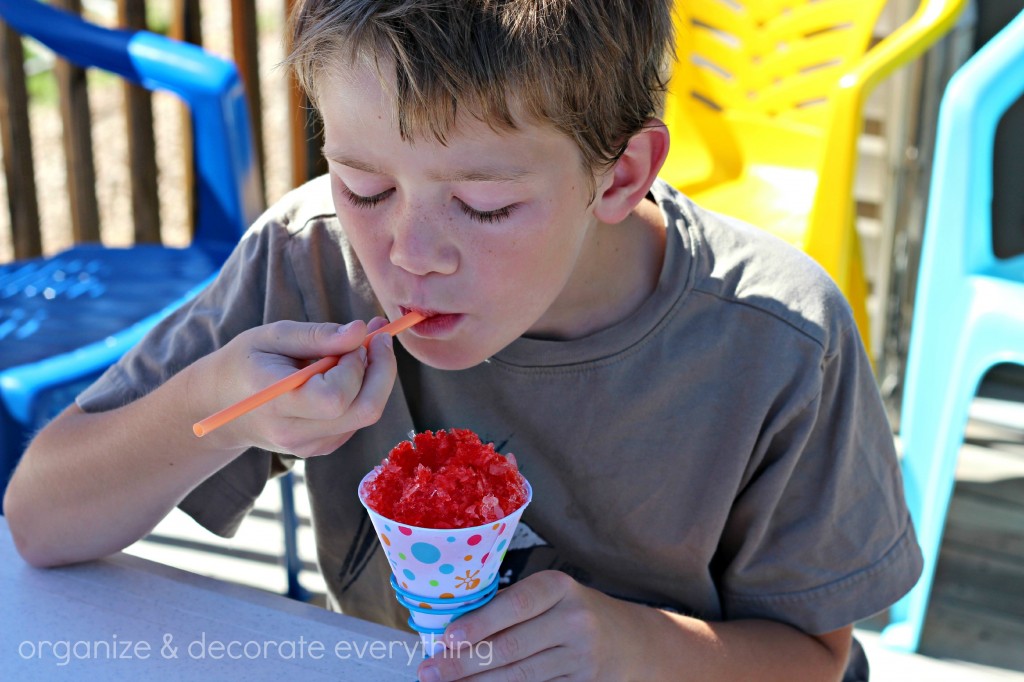 How are you enjoying Summer?