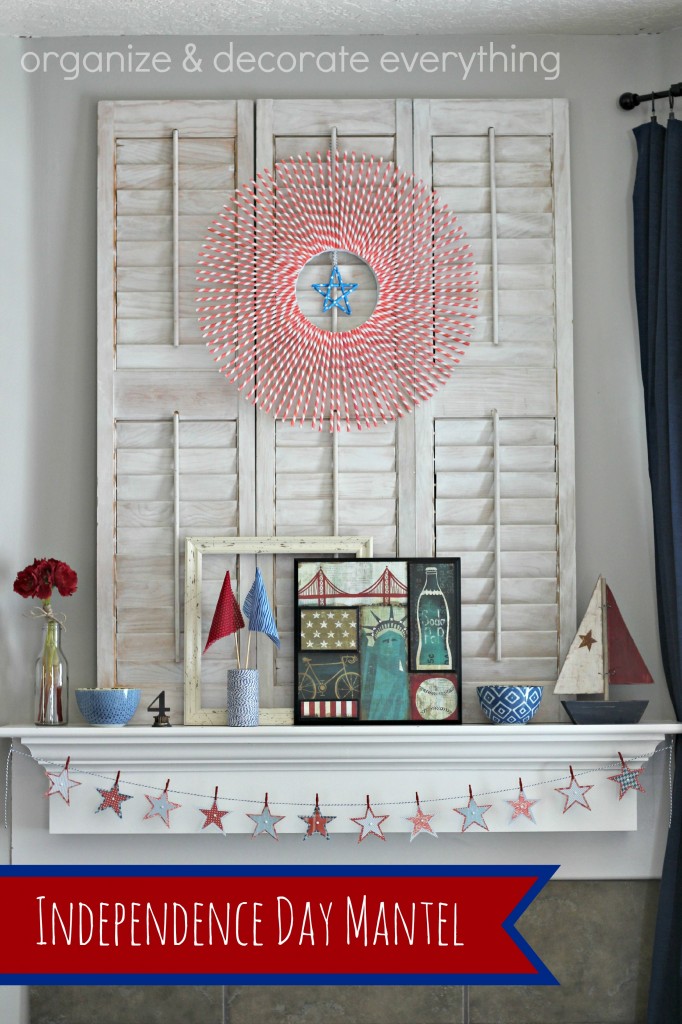 I love Independence Day! I love red, white, and blue! I love stars and stripes! And I love decorating my mantel! So today was a great decorating day! Of course, this is another mantel with $0 spent. When spending zero money, creativity is key.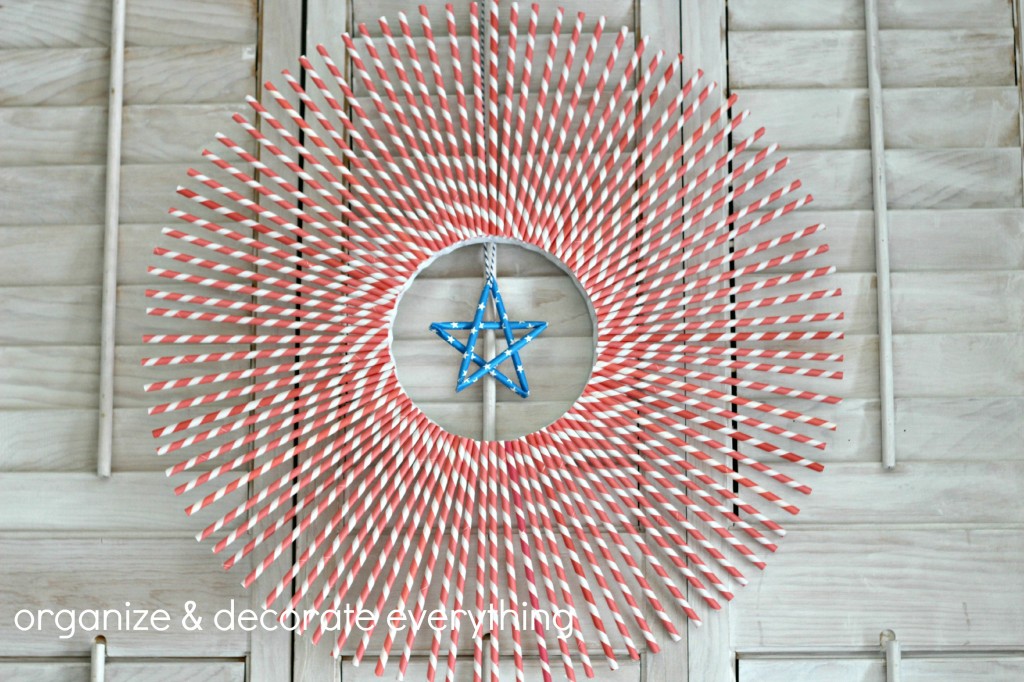 Let's start with the straw wreath, which was recycled from Christmas.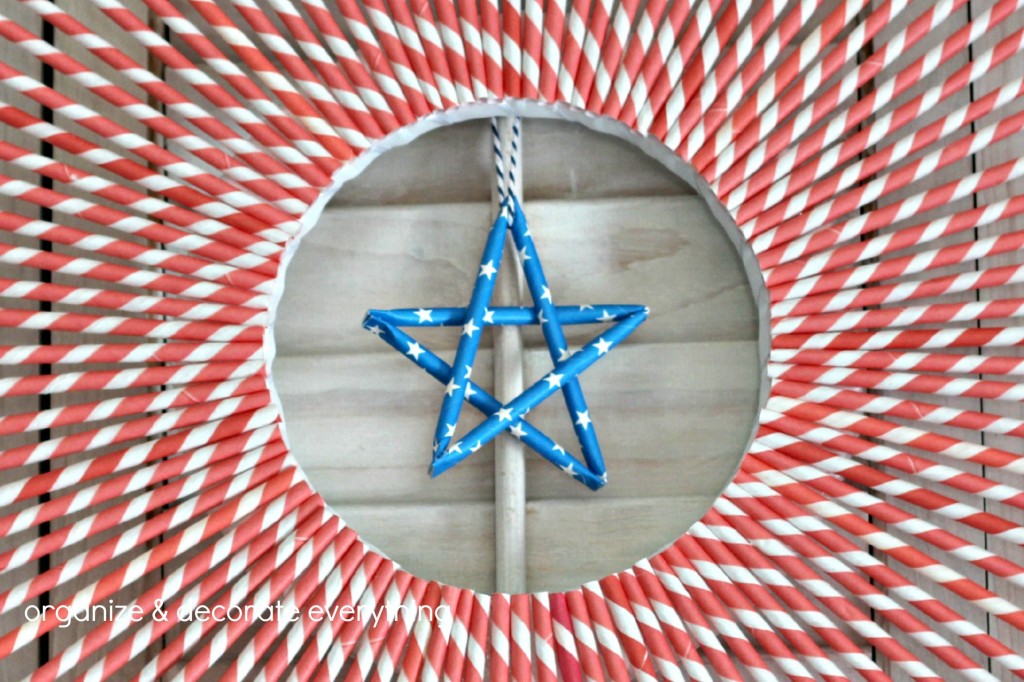 I took the bells out of the center and added the paper straw star. 2 1/2 straws make the shape of the star with 2 of the ends hot glued together.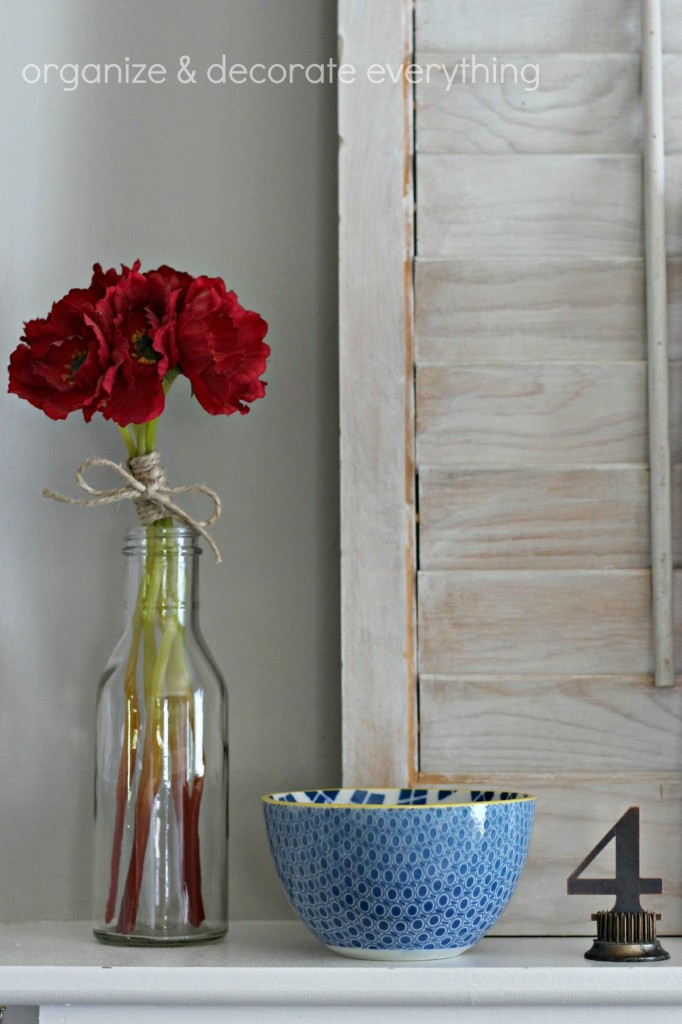 Red flowers, a blue West Elm bowl, and a metal 4 in a flower frog are a great way to add red, white, and blue using things you have around the house.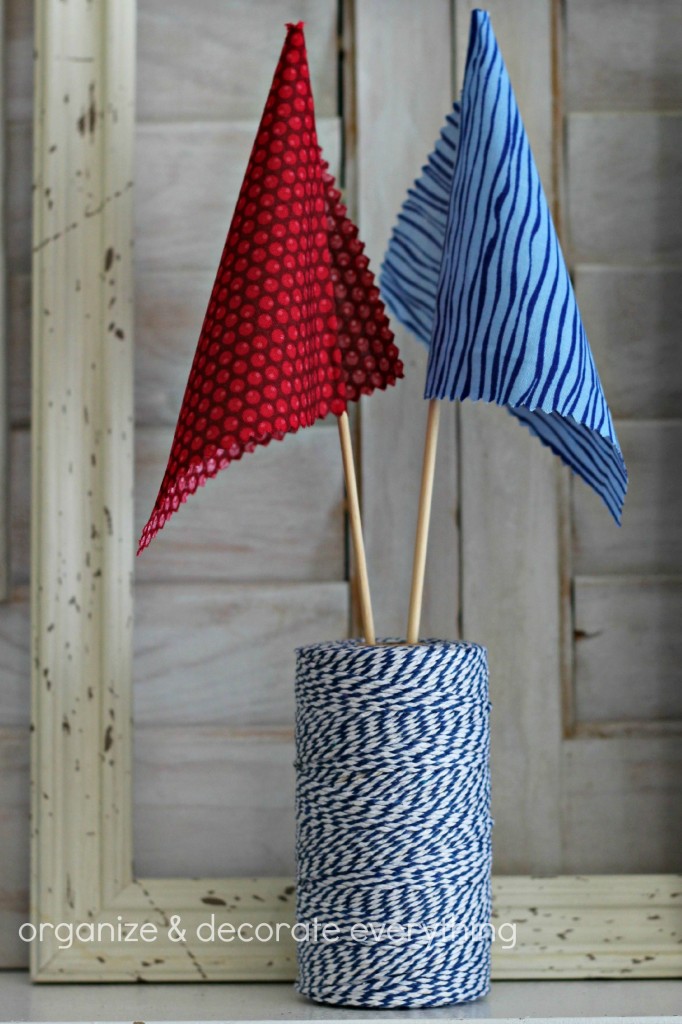 I made these simple red and blue flags a few years ago. I was going to wrap a vase in bakers twine and then I thought, why not just use the roll of twine as the vase. So much easier and unexpected.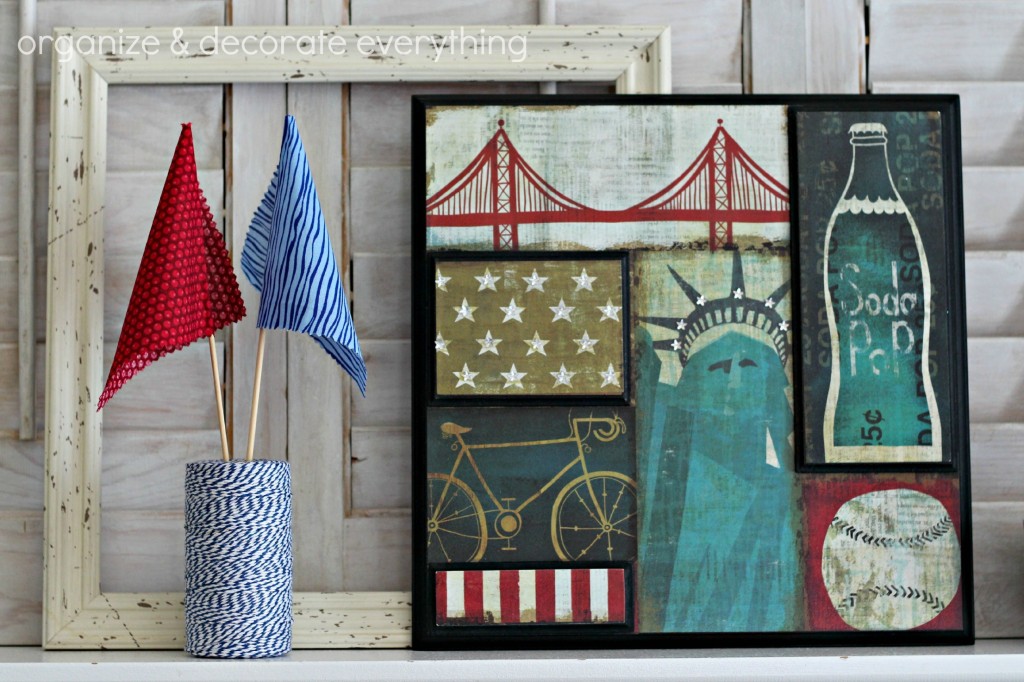 I don't remember where I bought this sign, but it's pretty awesome. I really love it! It would also be pretty easy to duplicate if you wanted too.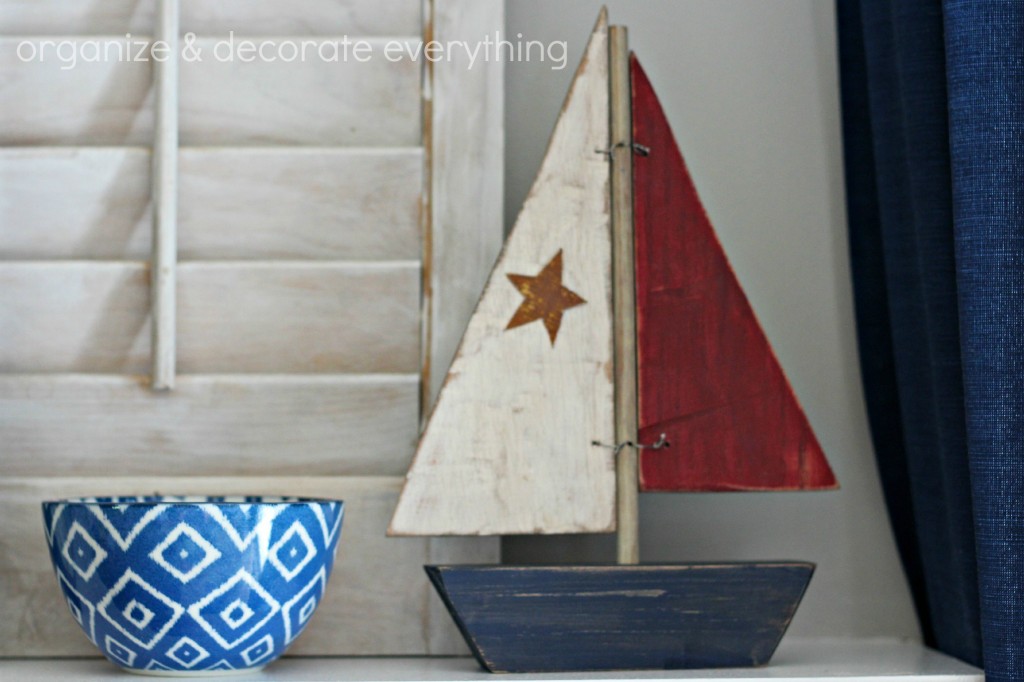 Another beautiful West Elm bowl and a thrift store sailboat.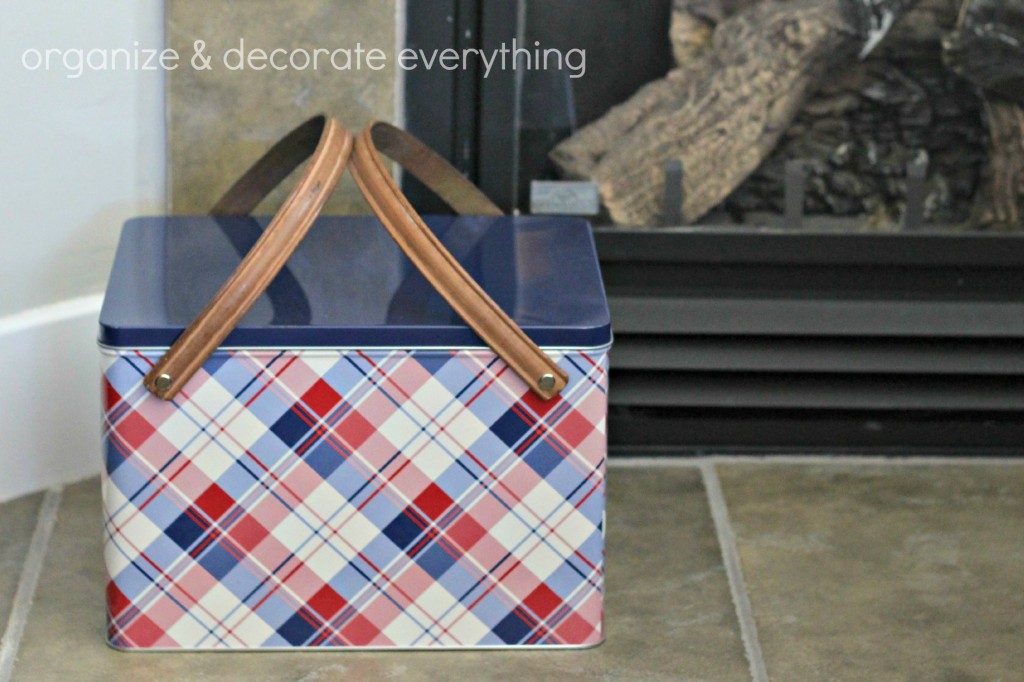 Do you remember this metal picnic basket? I used it in our Father's Day celebration as a drink cooler. It's perfect for the 4th!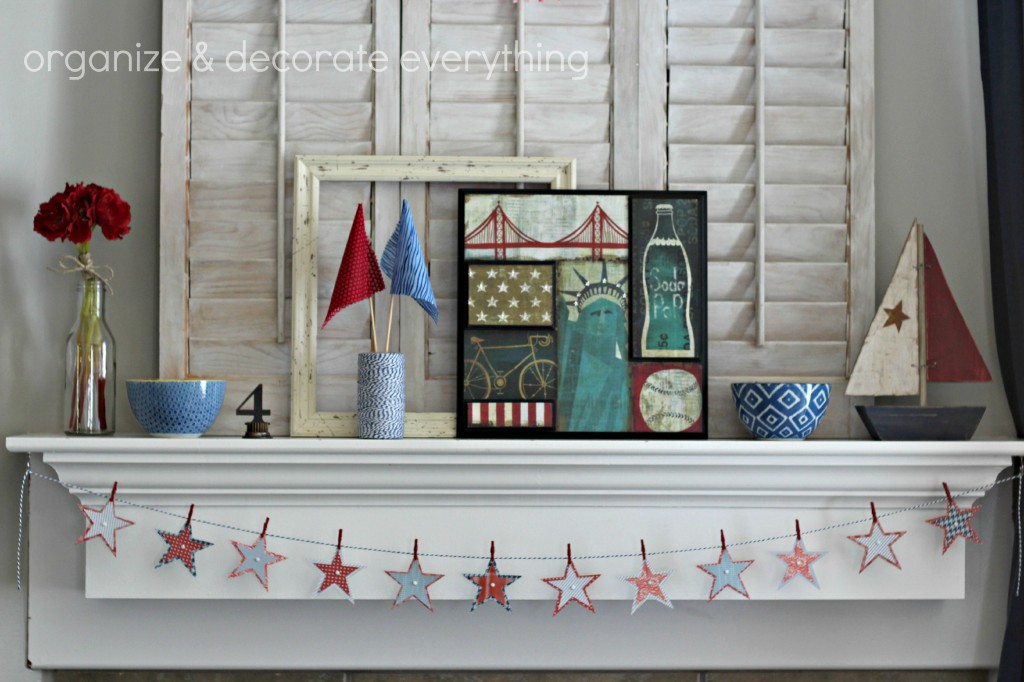 I shared the Patriotic Star Banner last week. It looks perfect on the mantel.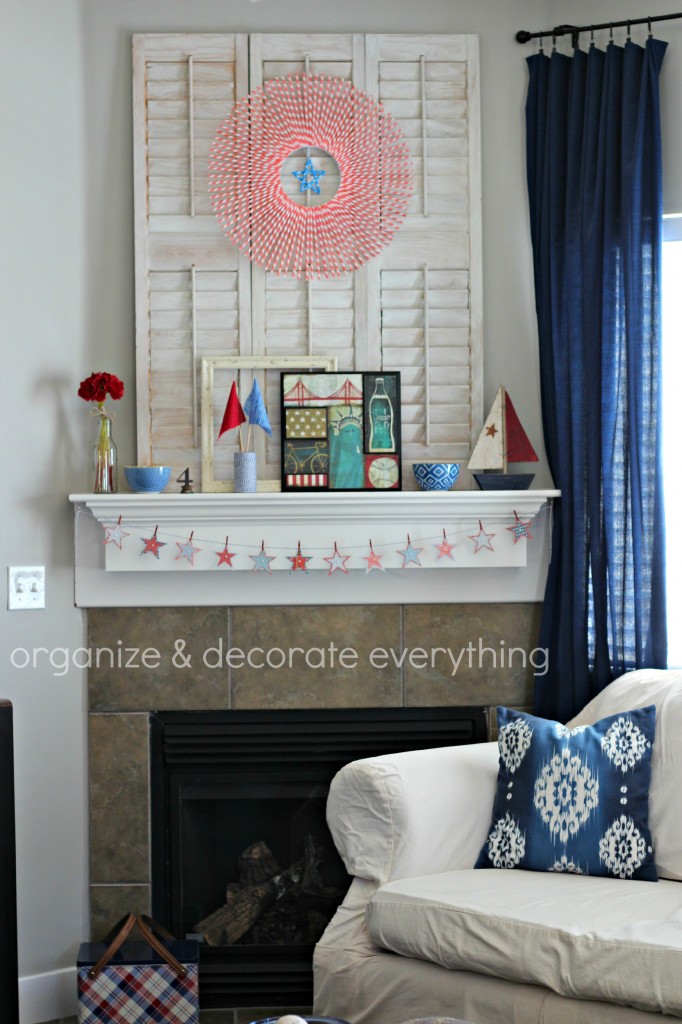 I love this corner of the living room. You might find me reading on that corner of the sofa. I'll share the rest of the patriotic decor tomorrow.
Do you decorate for national holidays?