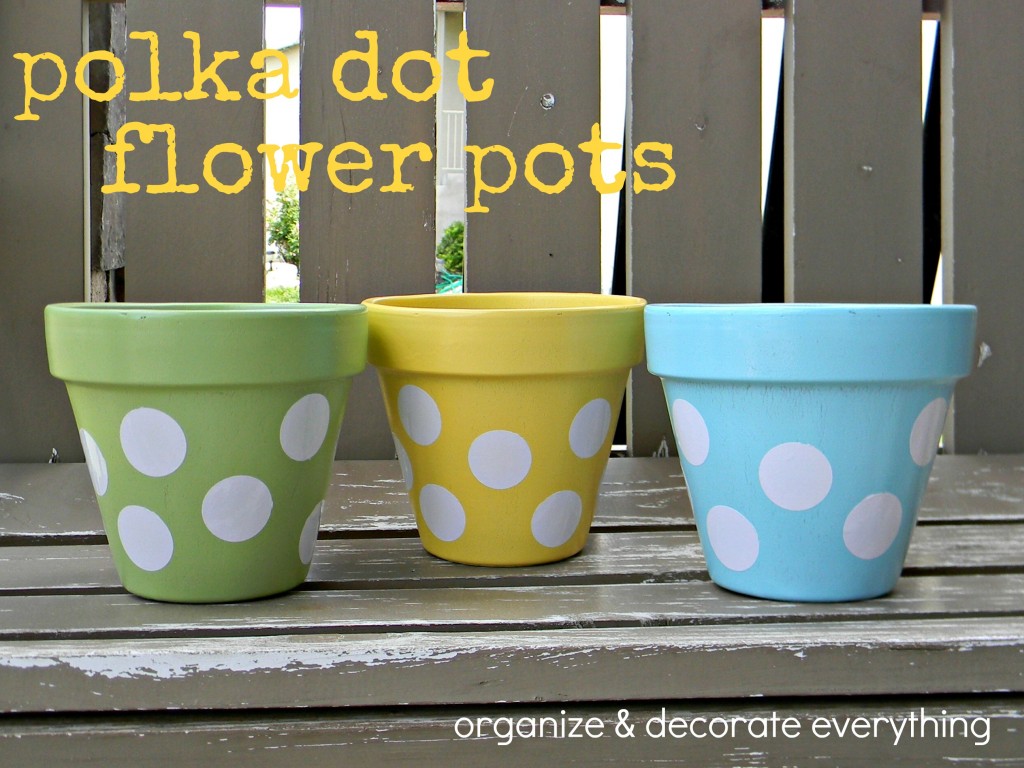 I made these pots last year when I wanted to add a little more color and personality to my porch. They still look great after a year and are so easy to make.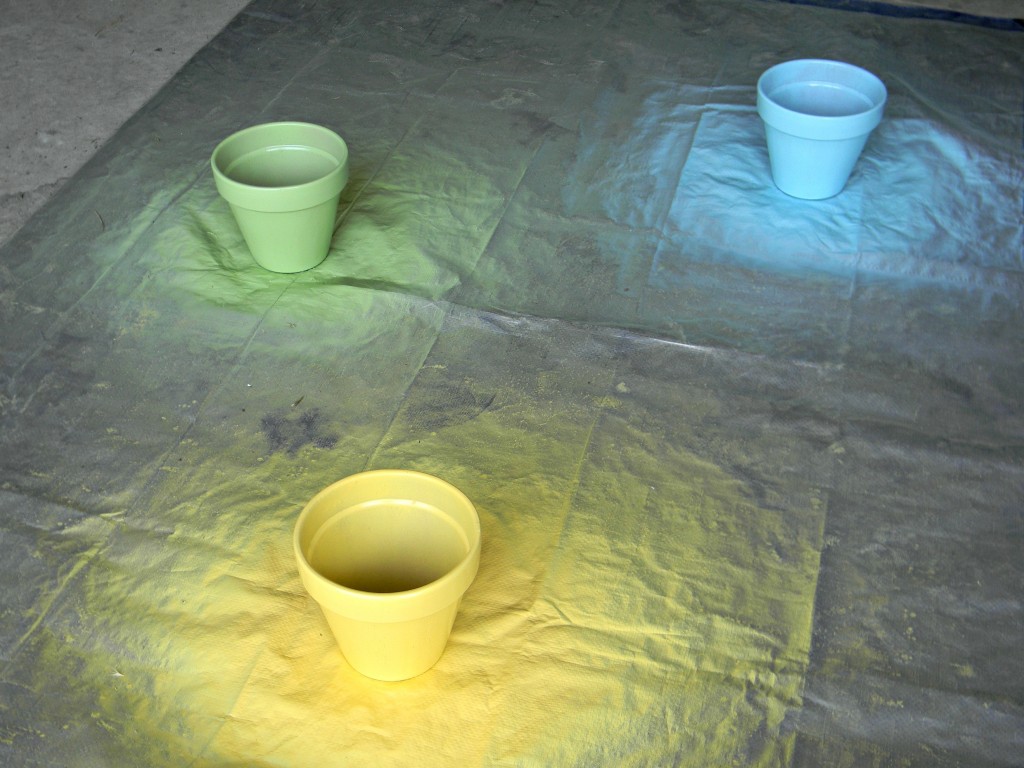 I went through my paint stash and pulled out my favorite happy colors.
(Valspar Pistachio, Rustoleum Summer Squash and Krylon Blue Ocean Breeze)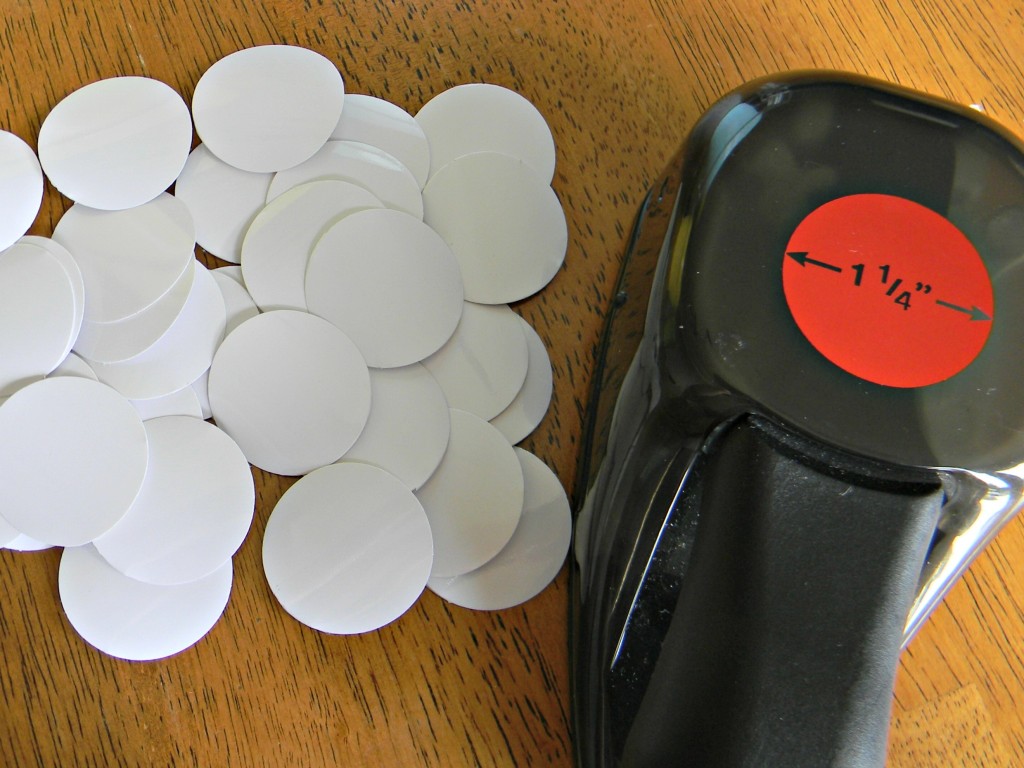 Since I adore polka dots I had to add them to the pots. Dots are hard for me to paint so I decided to cut them out of vinyl and stick them on. I used a 1 1/4″ circle punch to punch the polka dots out of the vinyl.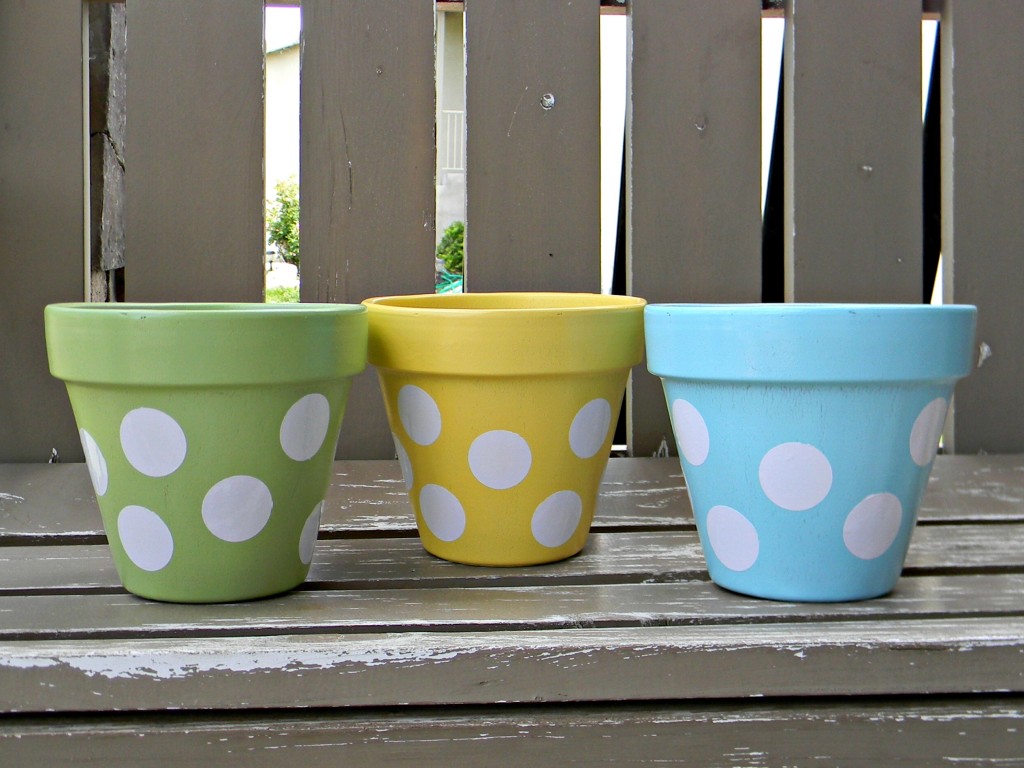 I let the paint dry for a few hours then I just randomly stuck the dots on the pots. I have 14-15 dots on each pot.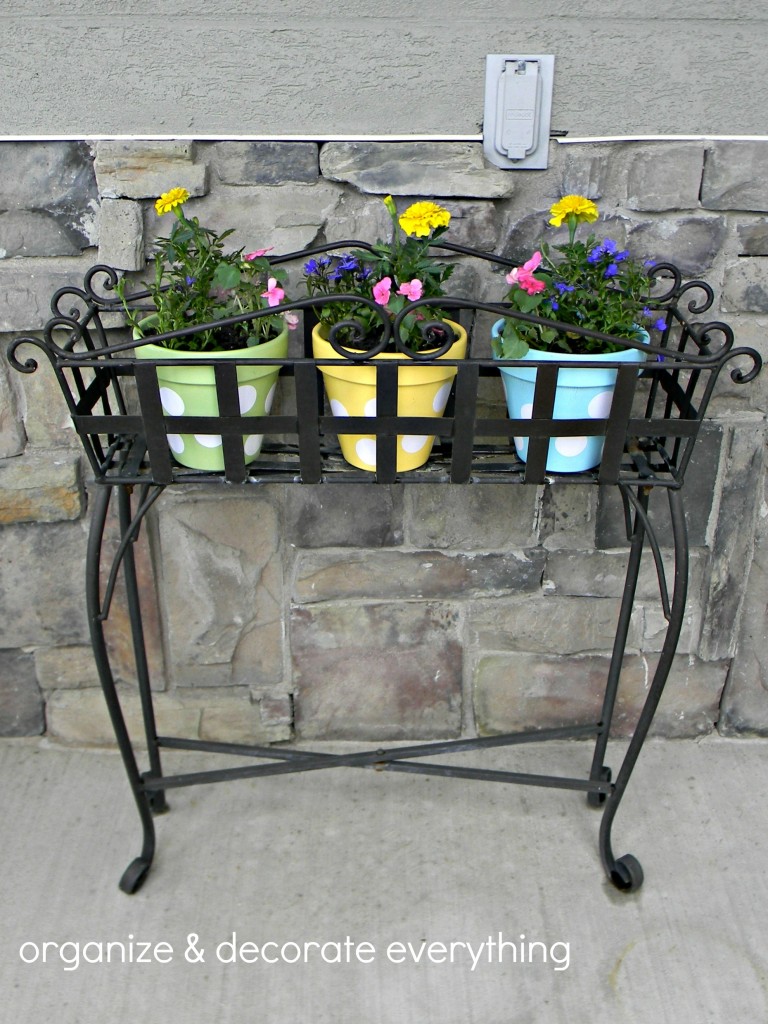 I've had this stand for a few years and it sits by my front door. I love the color and personality these pots have added to the space by my door.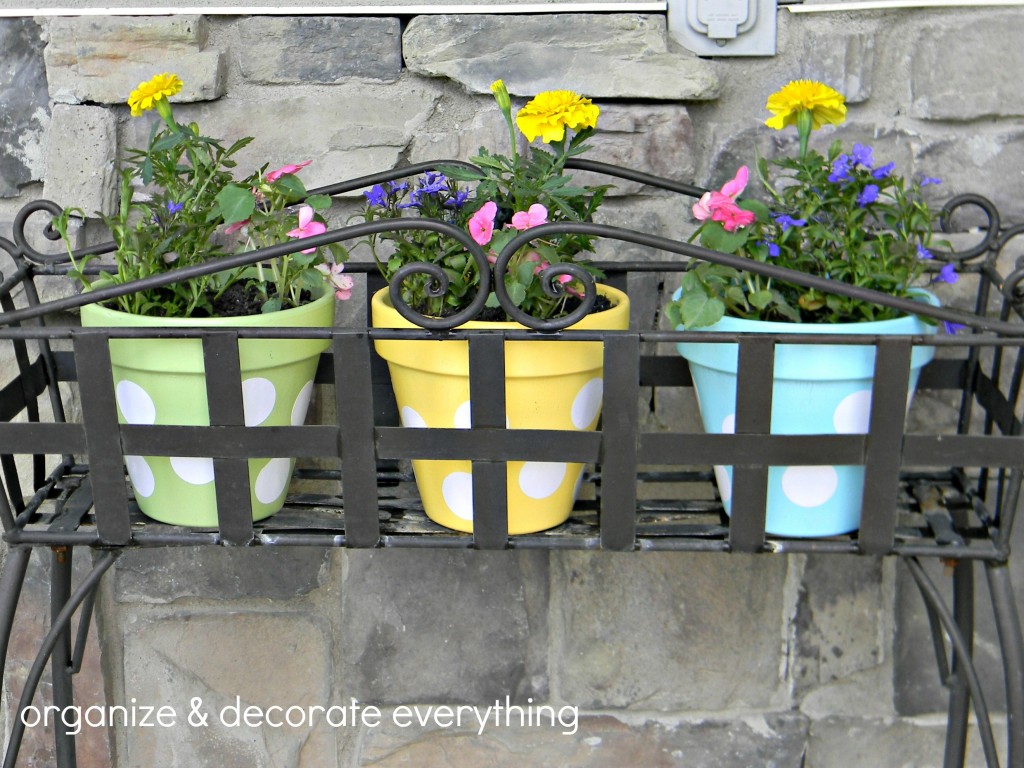 What have you done to add some personality to your outdoor space this Summer?
P.S. I kinda like how much this post rhymns.