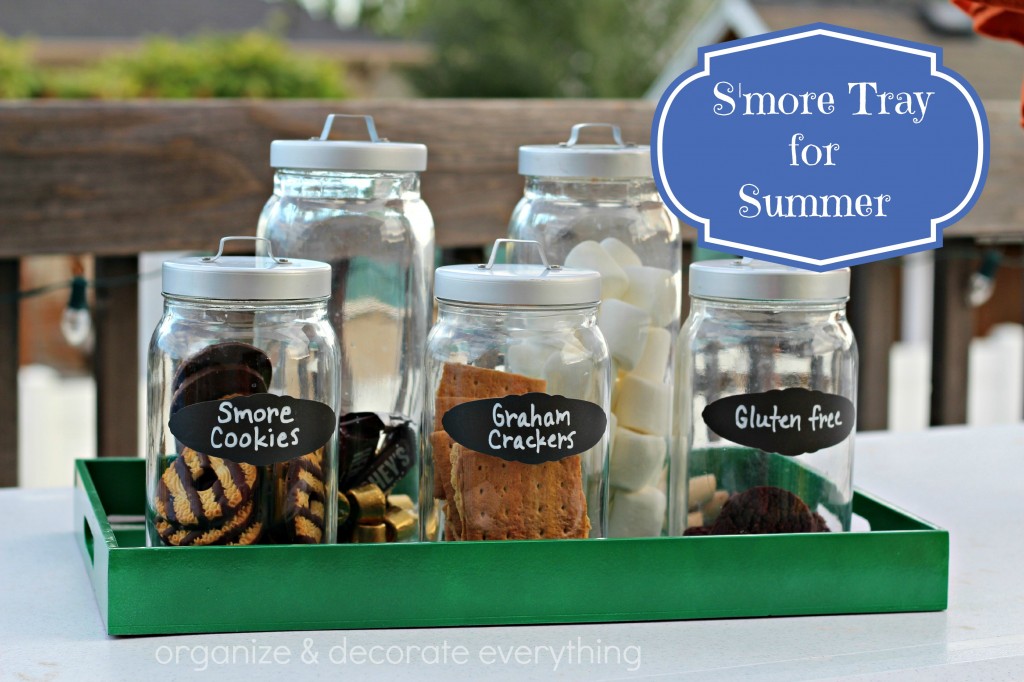 My kids could eat S'mores everyday of Summer but being the mean mom that I am, I'm limited them to 3 times a week. With all that s'more eating I decided I needed a better way to keep track of the food supplies and keep them all together. The kids are really good about not getting in the treats unless it's time for s'mores. Yes, I've been surprised too!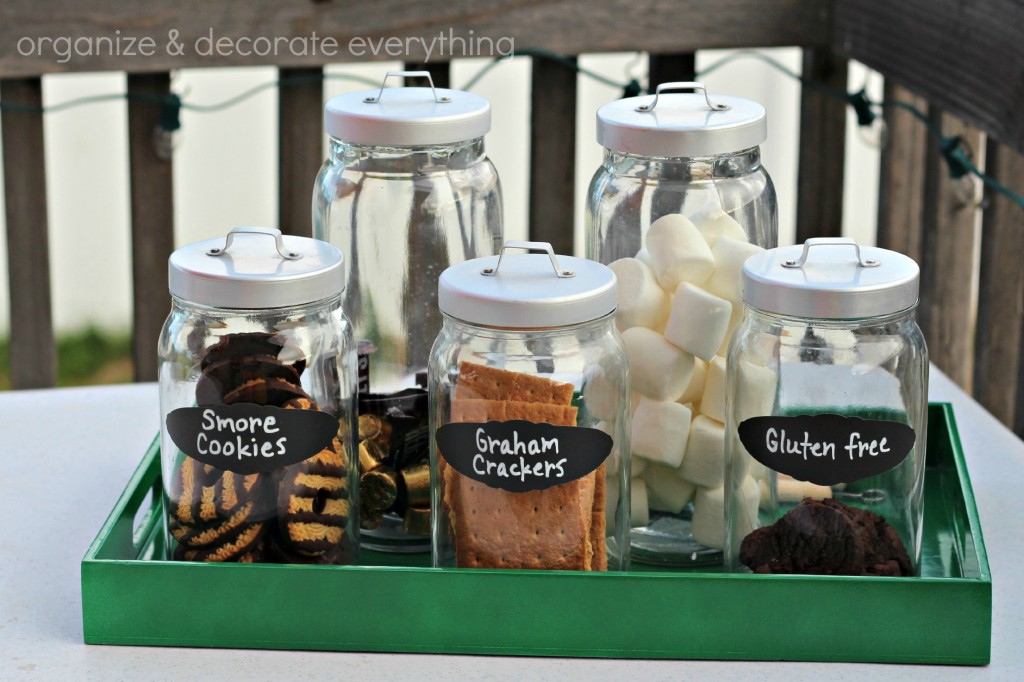 I love my emerald green tray and knew it would be perfect to keep all the supplies together. The tall glass jars are from World Market and the smaller jars are from IKEA.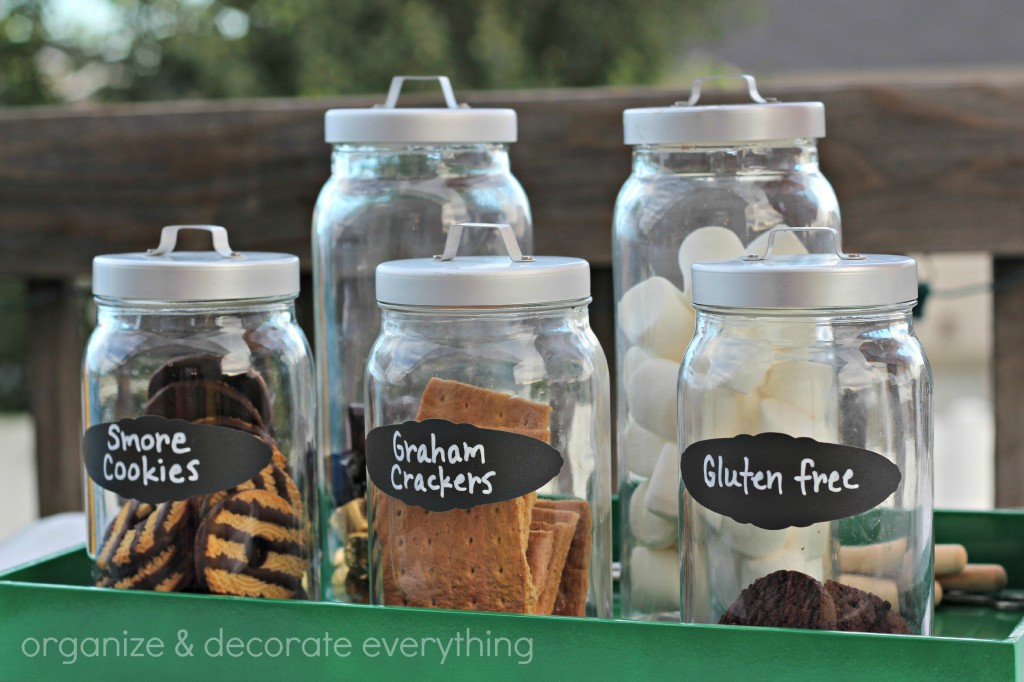 I made chalkboard labels with my Cricut and use a chalk marker to write the contents on the labels. You can easily see our regular treats used to make s'mores. What are your favorites?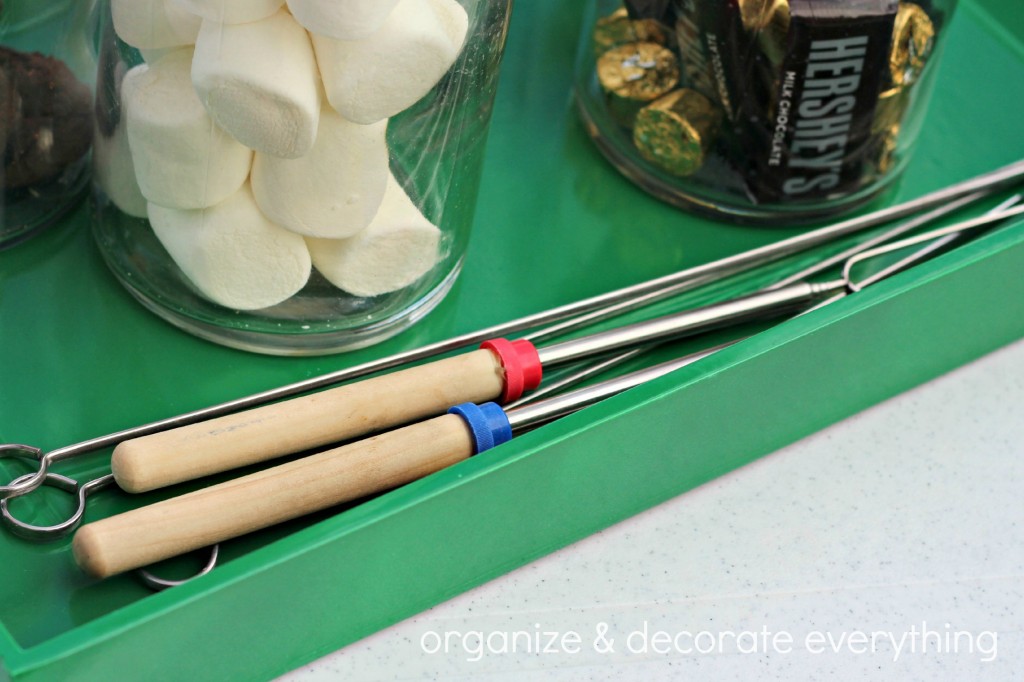 We even stash the roasters on the back of the tray. It's so much easier than having to drag everything out separately.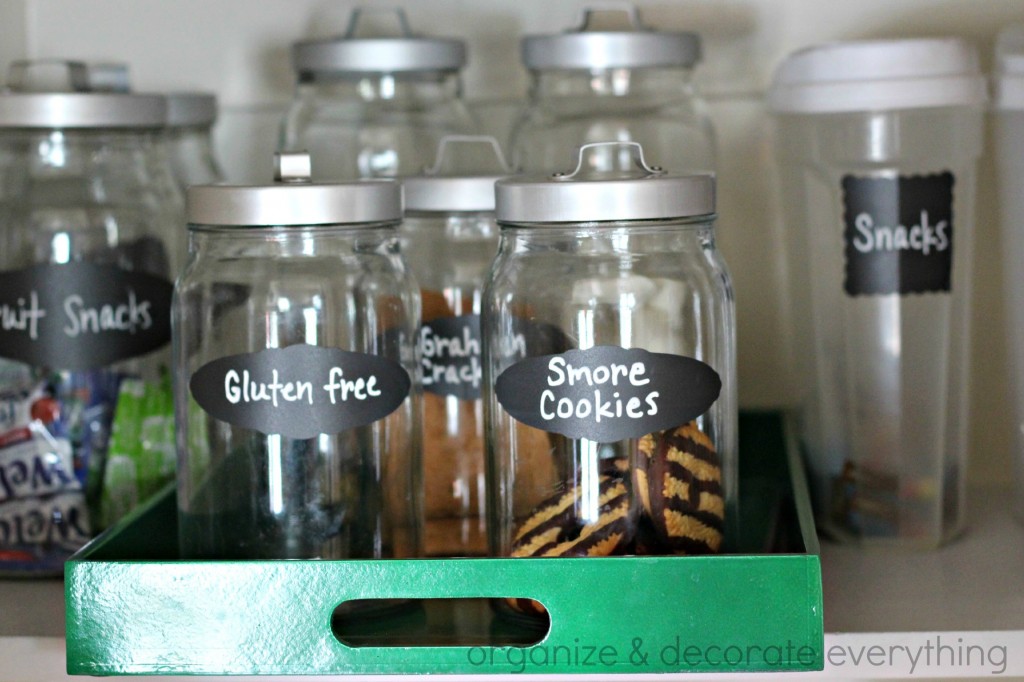 I store the tray on a shelf in the pantry when not in use. Everything is ready to go at a moments notice. You never know when you might need an emergency s'more.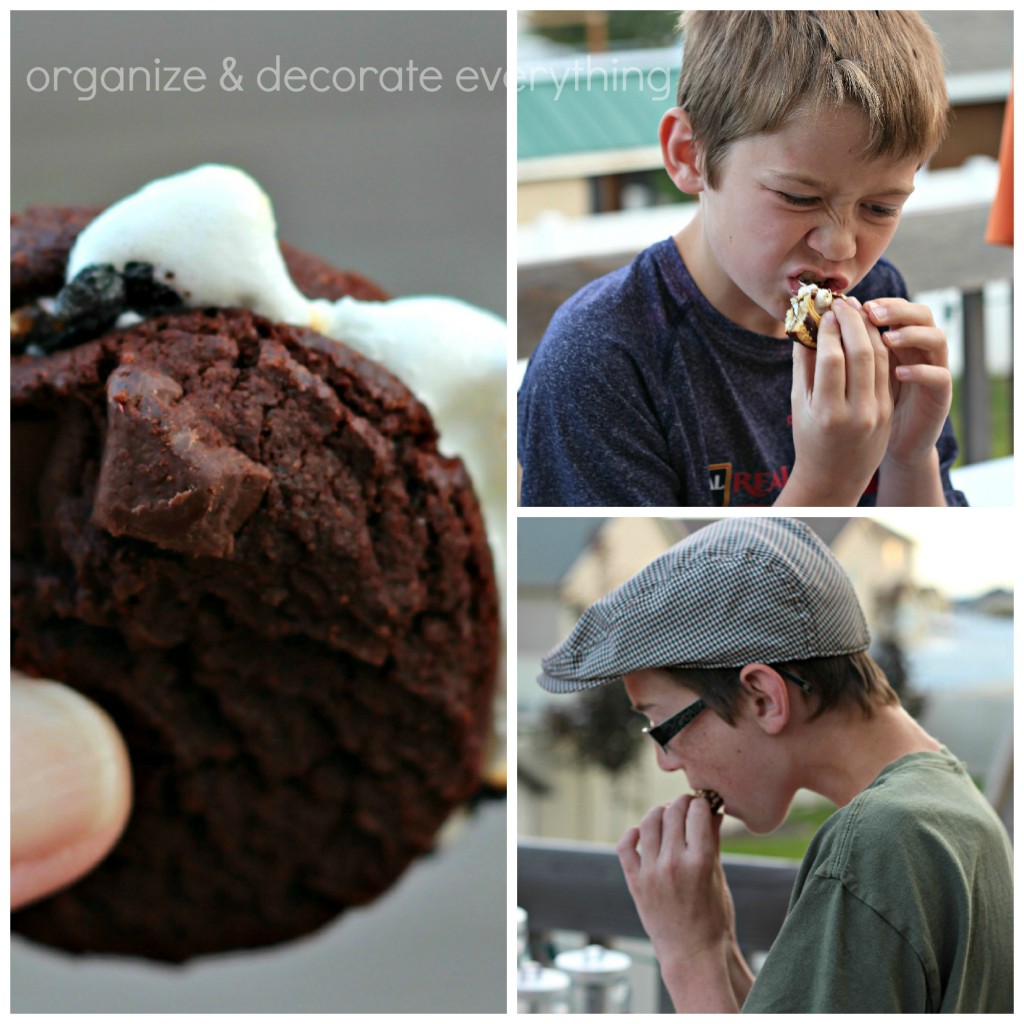 My favorite time of day is when the kids have had their last swim and are ready for a treat before bed. The sun is going down and the weather is perfect. It's so relaxing and peaceful.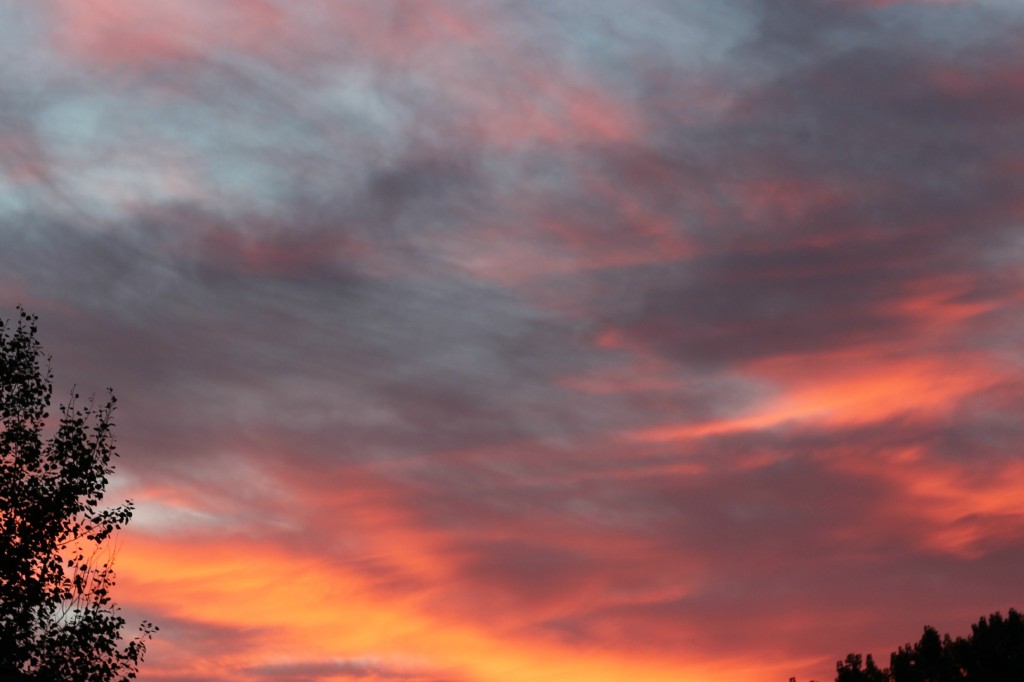 I wish I could freeze time! I hope you're all having a wonderful start to Summer!