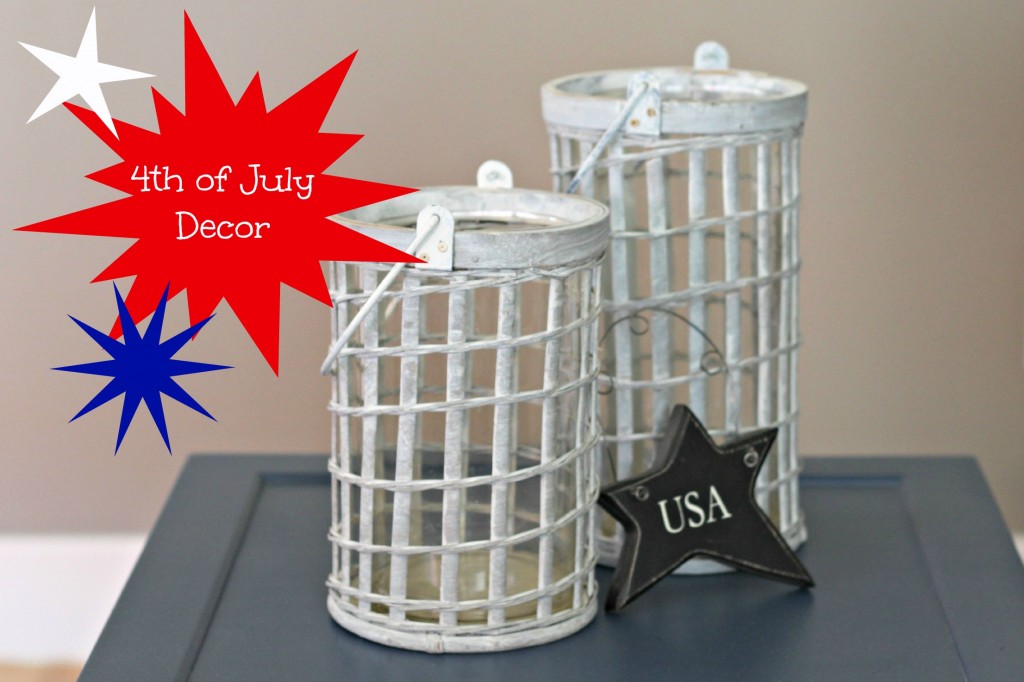 I thought I had tons of 4th of July decor. I mean I've been making things for a couple weeks, but when I got it all together I didn't seem to have much. I added decor items that aren't necessarily patriotic but the colors are, so it works. I love the weathered, beachy, Summery look of these candle holders. They're going to look great on my beachy mantel in August.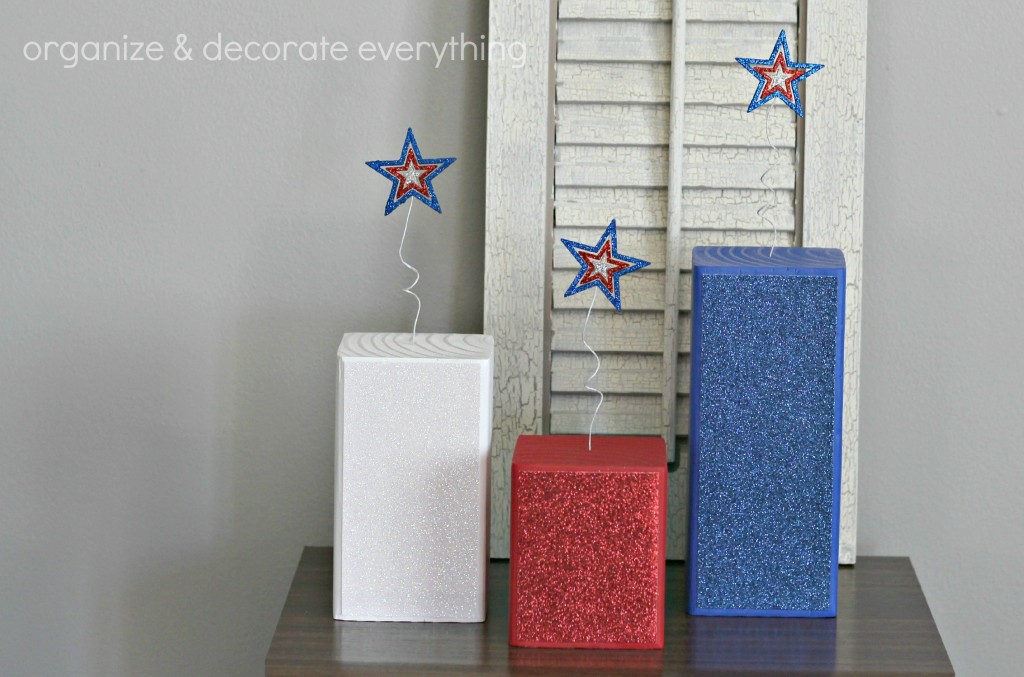 You can check out how I made the 4×4 glittery firecrackers in a previous post. I painted and crackled the small shutter last Summer.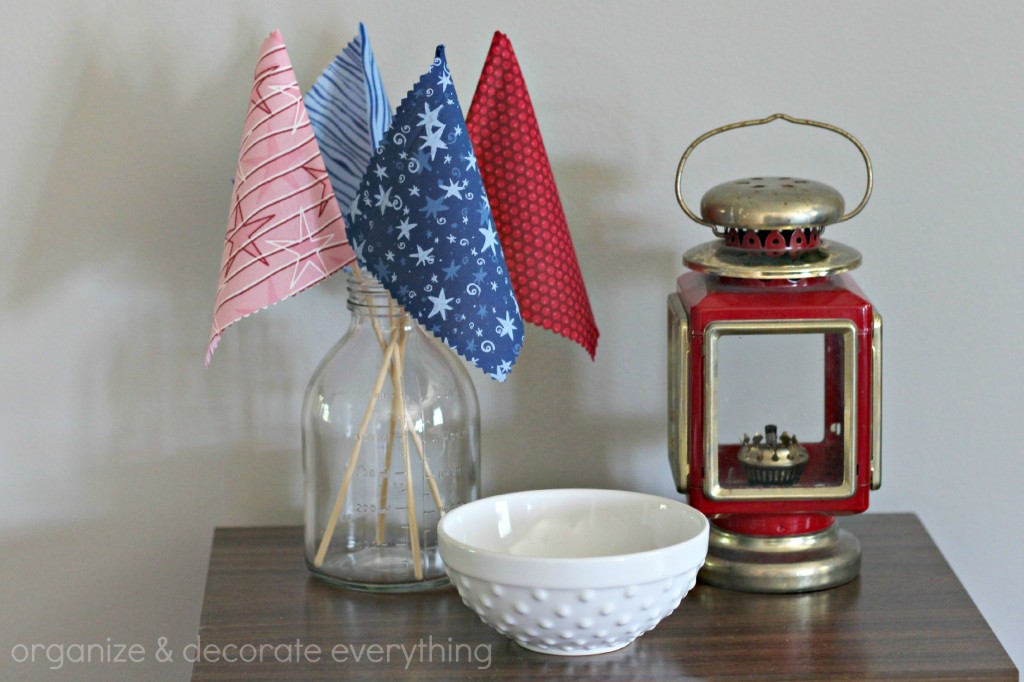 I made the fabric flags a few years ago. The bottle was found at a thrift store and the lantern and bowl were found at an antique store. The lantern is usually used at Christmas but I love it for the 4th of July also.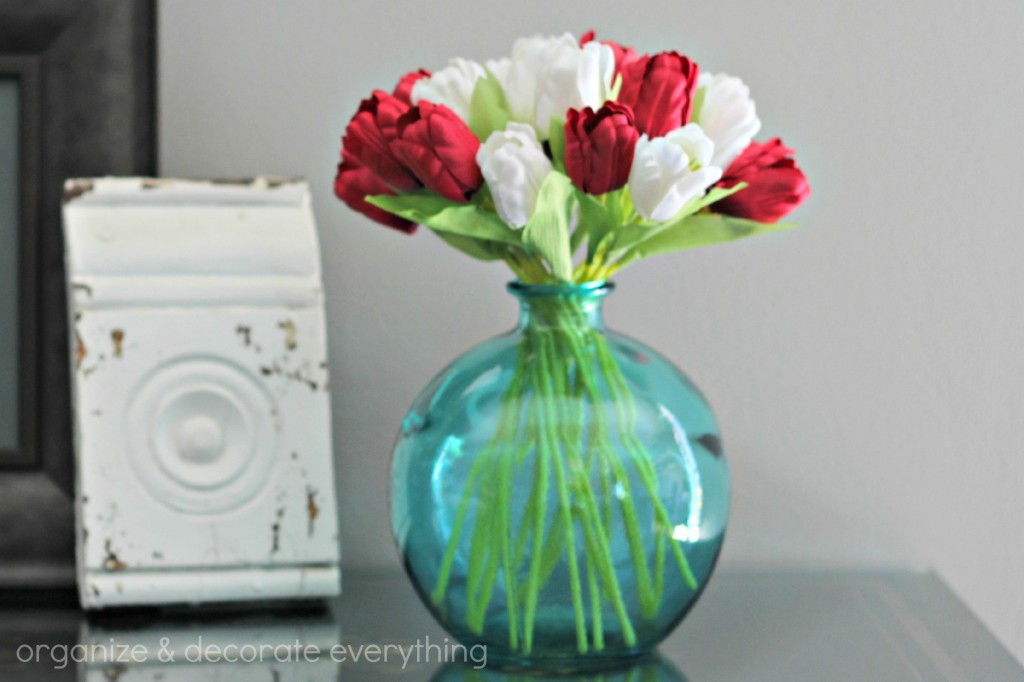 Sometimes color can make all the difference for a festive look without screaming 4th of July.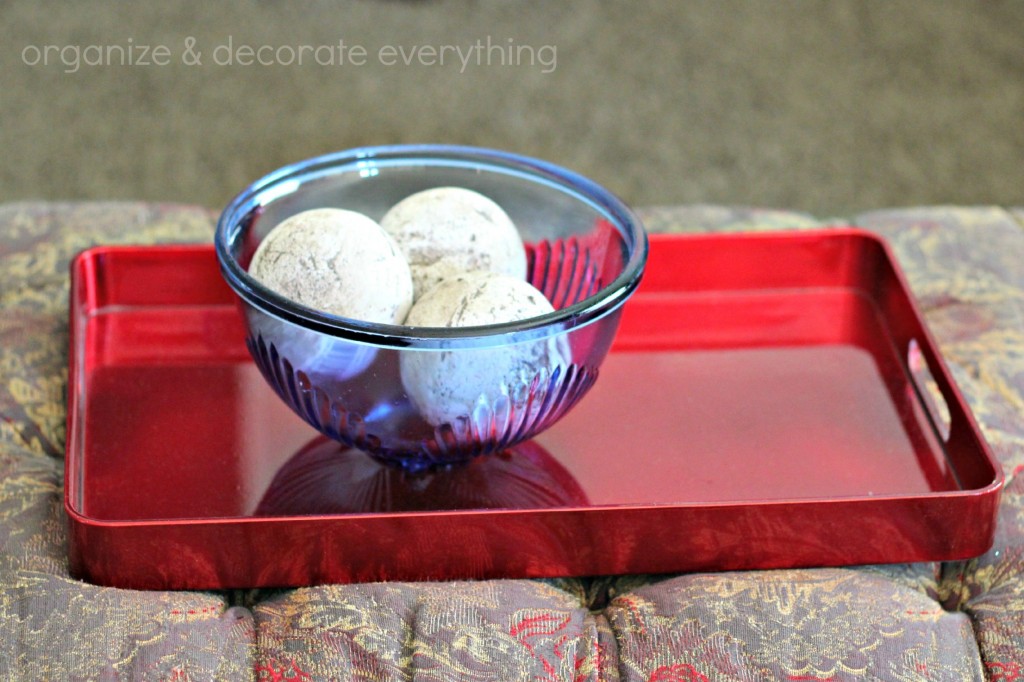 I use this tray at Christmas and Valentine's Day but it also looks perfect for the 4th. The bowl was found at a thrift store and the cement balls were from Big Lots a few years ago. It all looks great on the ottoman.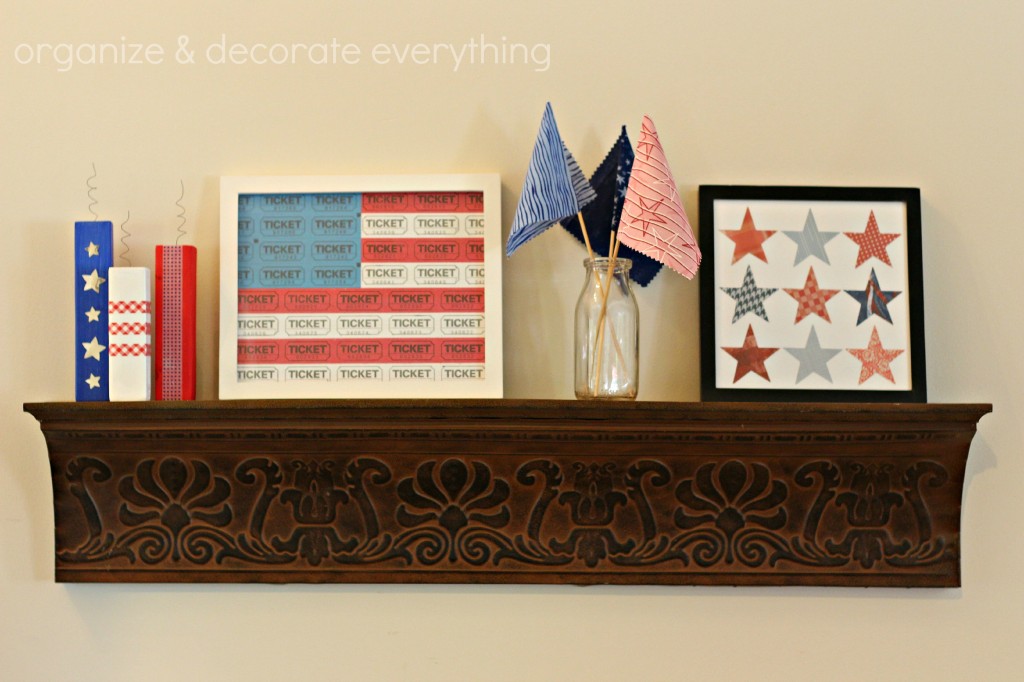 I use the entry shelf as a little mantel. I added some of my favorite holiday craft projects to the shelf. You can find tutorials for the tickets flag, washi tape firecrackers, and star art.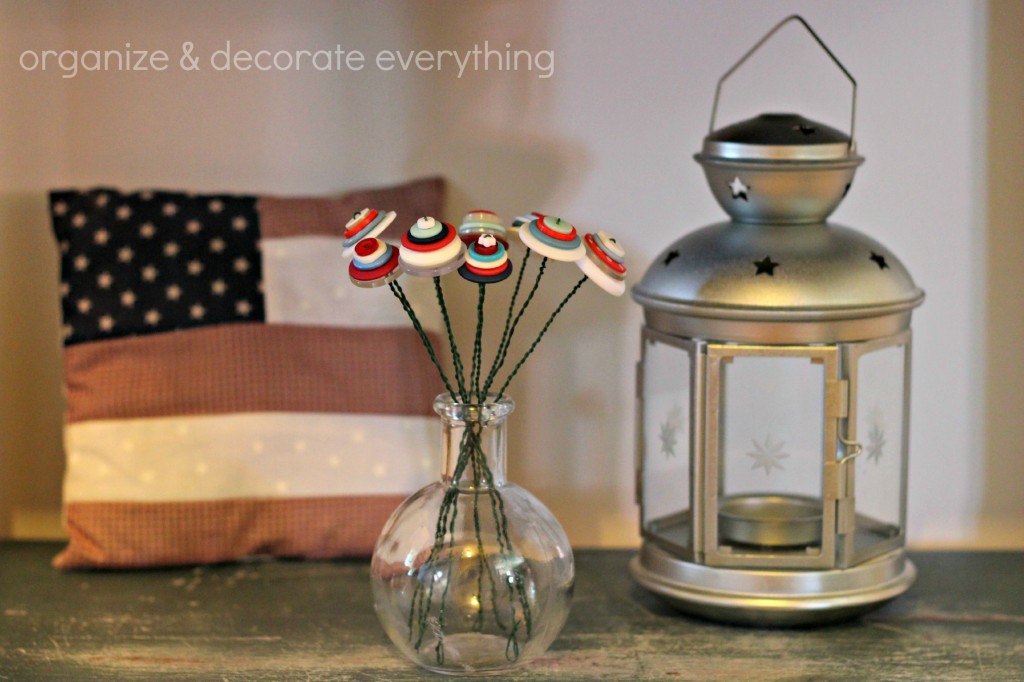 I made the button flowers a few years ago, the bottle is from a thrift store, the lantern from Ikea, and the little pillow from a boutique.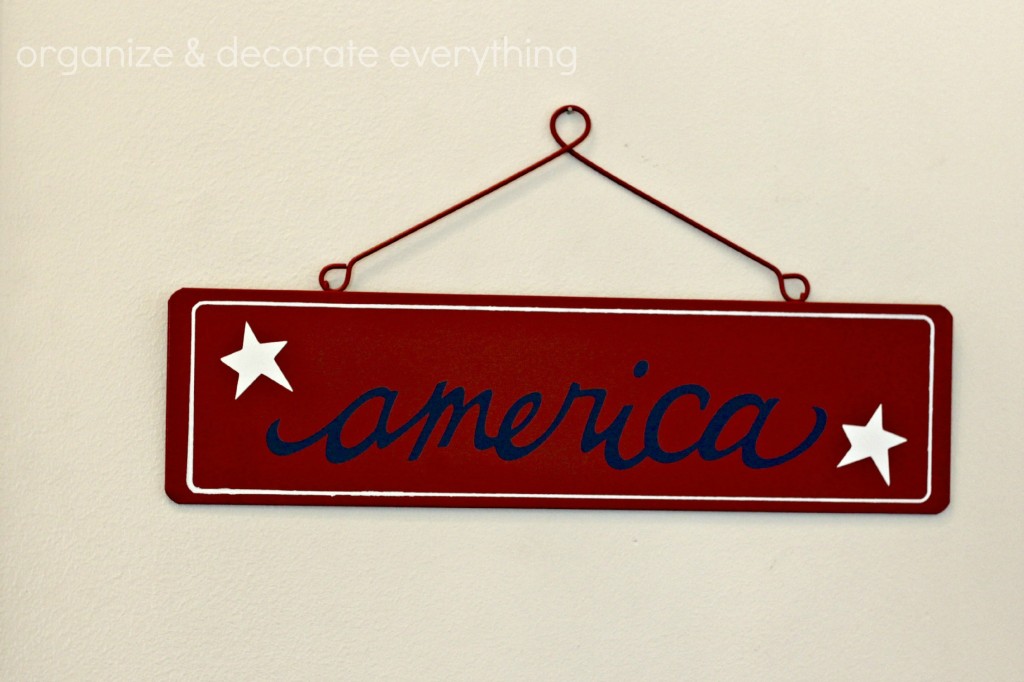 I added vinyl cut from my Cricut to the metal sign. It's simple but cute!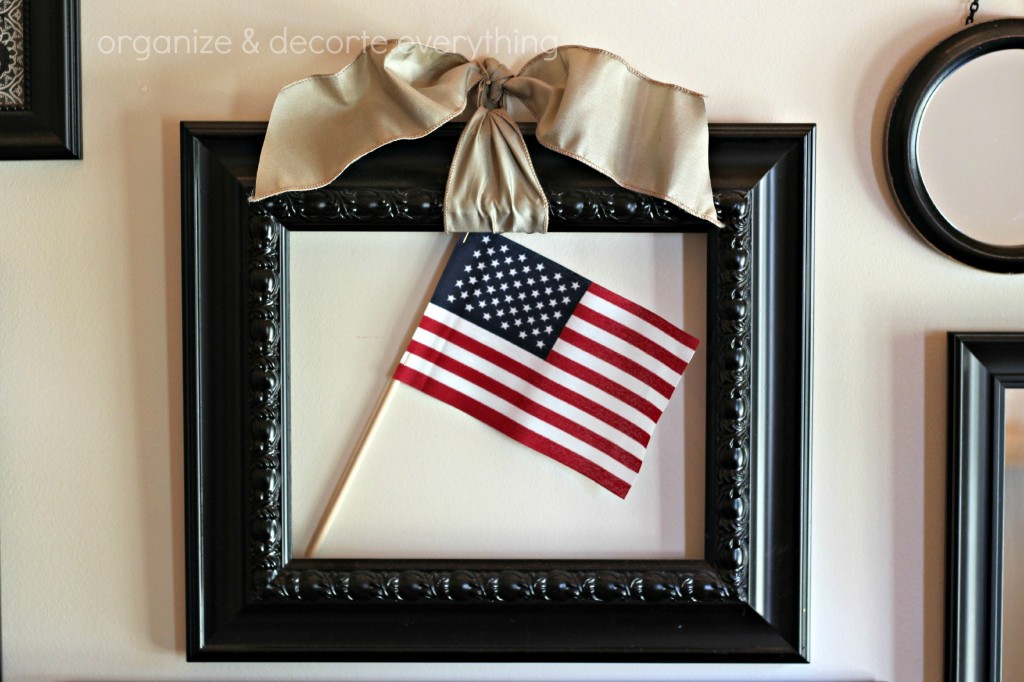 I love my empty frame and how I can add seasonal decor to it. The little flag looks perfect there.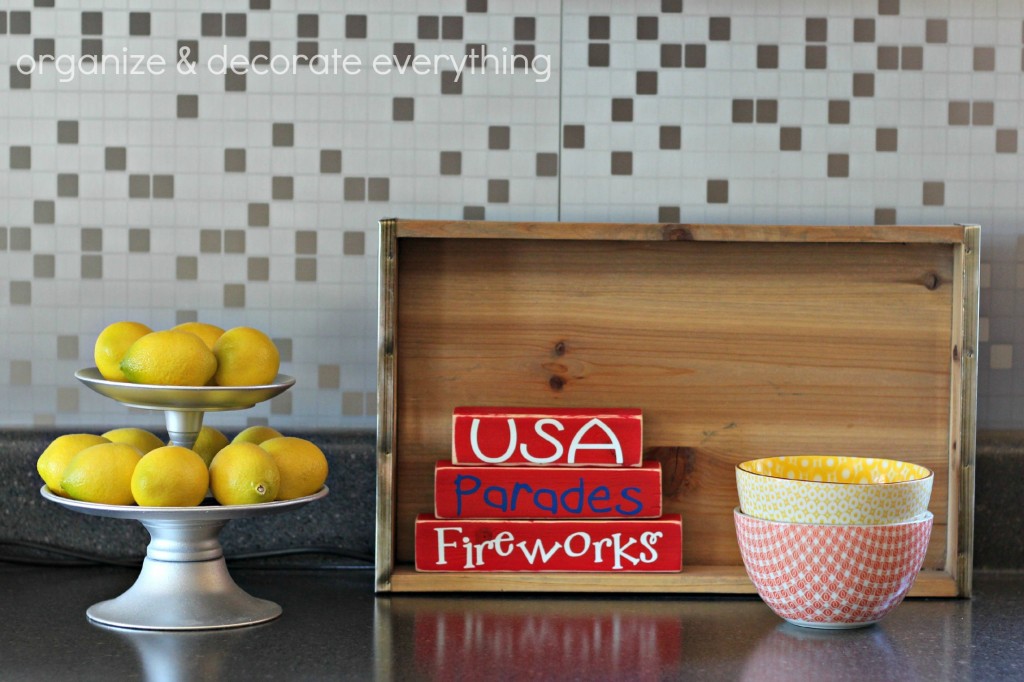 I only added a couple little things to the decor that was already in the kitchen. You can check out the mini stacker tutorial. One day I'm going to share the kitchen back splash. See the panel on the right, it's not really attached yet. We had a little mishap and as soon as it's fixed I'll share the whole tutorial.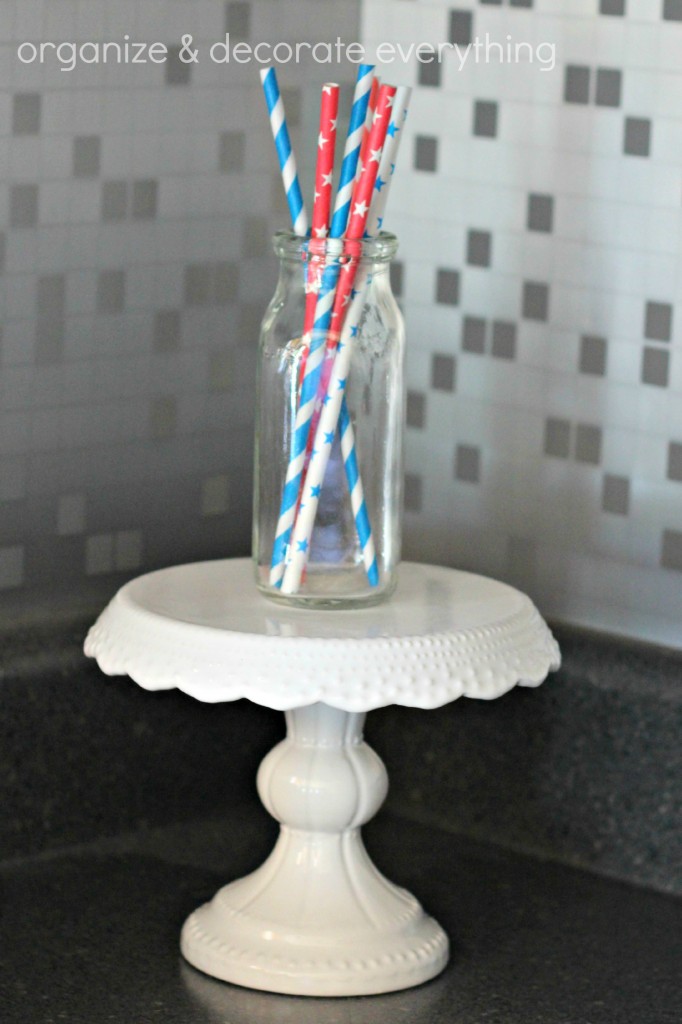 Whitney gave me the cute cake stand for Mother's Day and the bottle is from a thrift store. And you know how I can't resist cute paper straws. They're the perfect touch to this corner of the kitchen.
Do you go all out for the holidays or just add a little here and there? The 4th of July is my favorite holiday so I tend to dress up the house quite a bit this time of year.