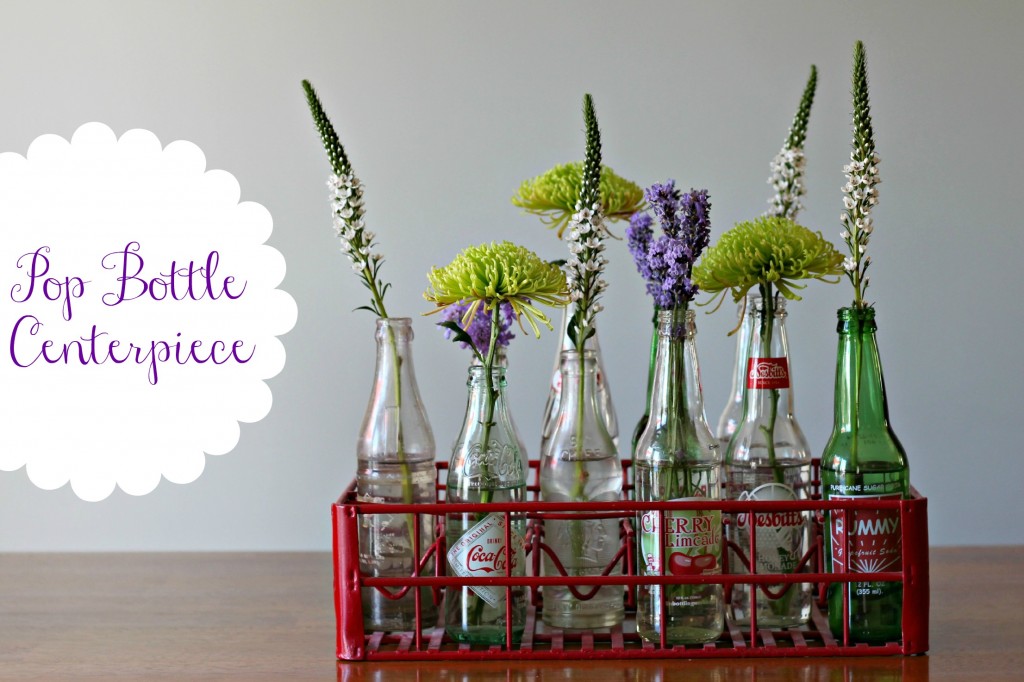 I bought this cola crate a few years ago at an antique store. I've used it for storage in my craft room and at parties to hold treats, drinks, or picnic supplies. I even used it at Christmas as an advent calendar.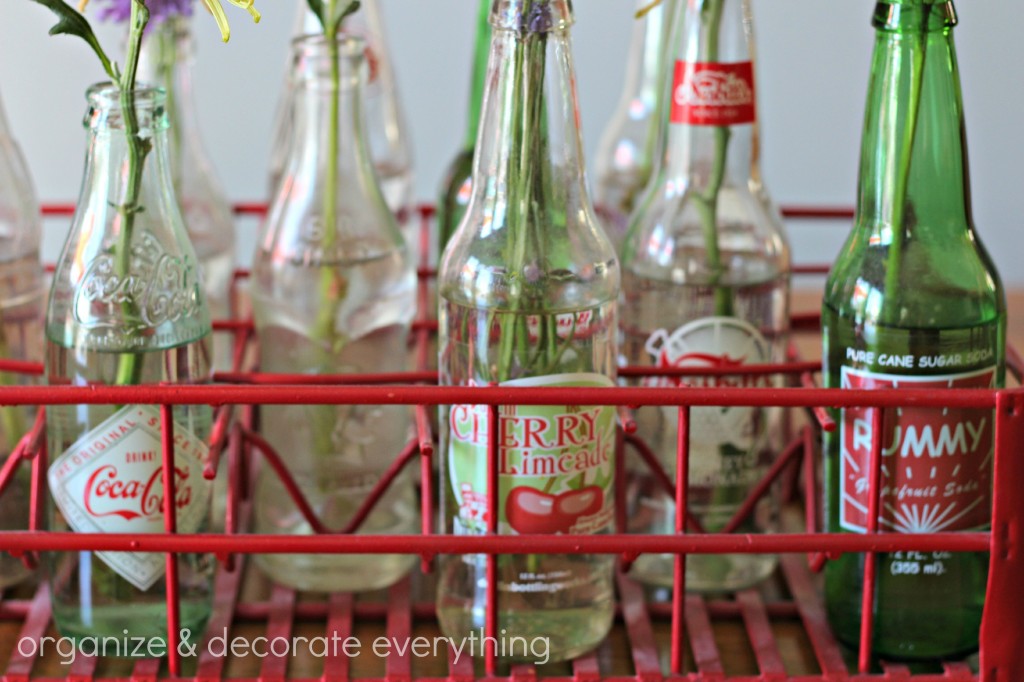 I have a few really old soda bottles and have also collected a few new ones from World Market. They have an awesome collection of soda bottles and some pretty awesome soda flavors too.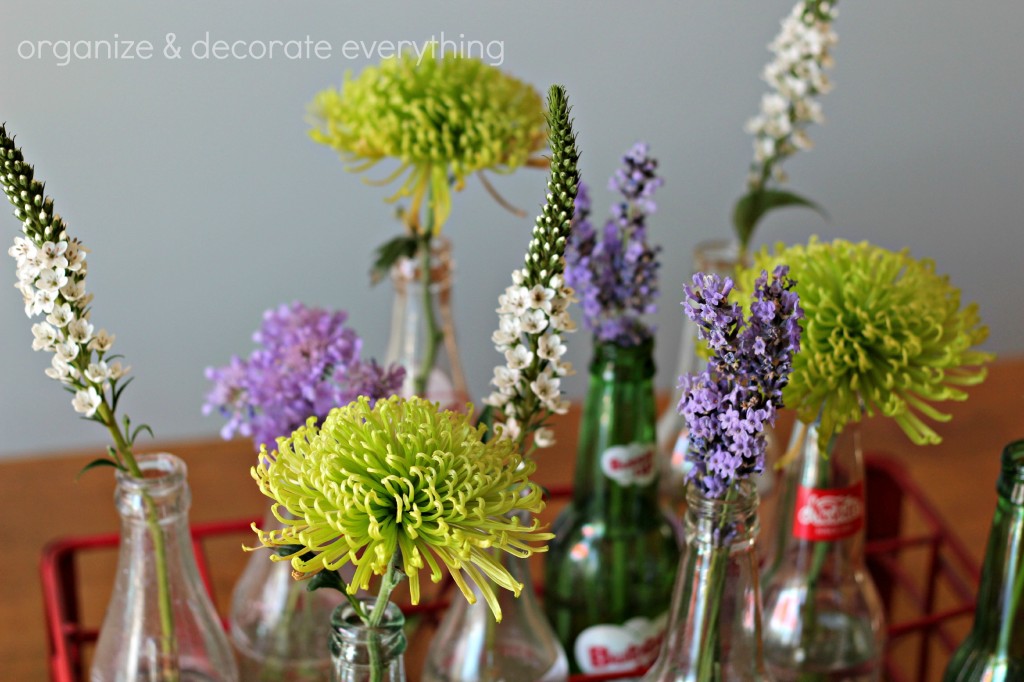 Pop in some flowers from your garden or the local grocery store and you have the perfect Summer centerpiece. The purple flowers are from my garden and the white and green ones are from the grocery store.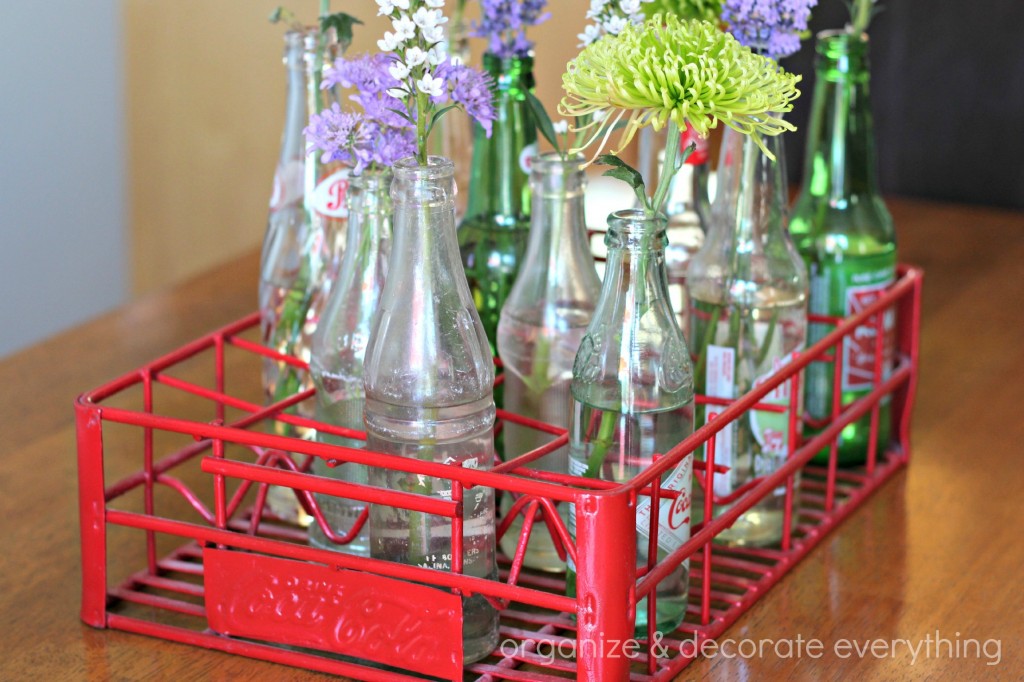 The crate is a little beat up and bent in places but that just adds to the charm.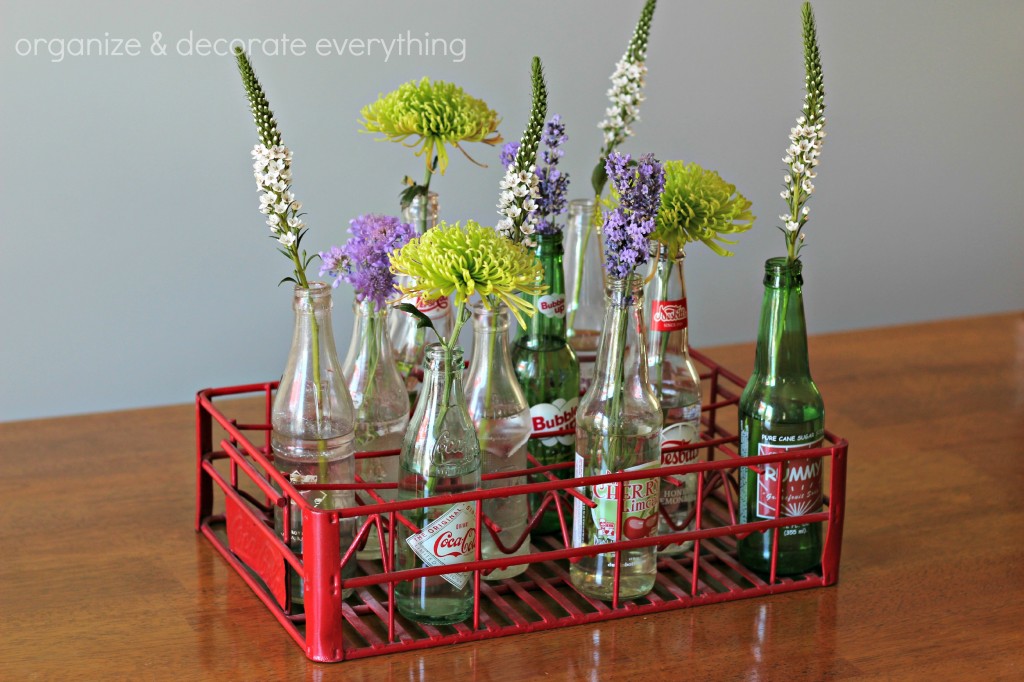 Summer is the perfect time to relax a little and have some fun with your centerpieces. What is the most unusual thing you've used as a centerpiece?