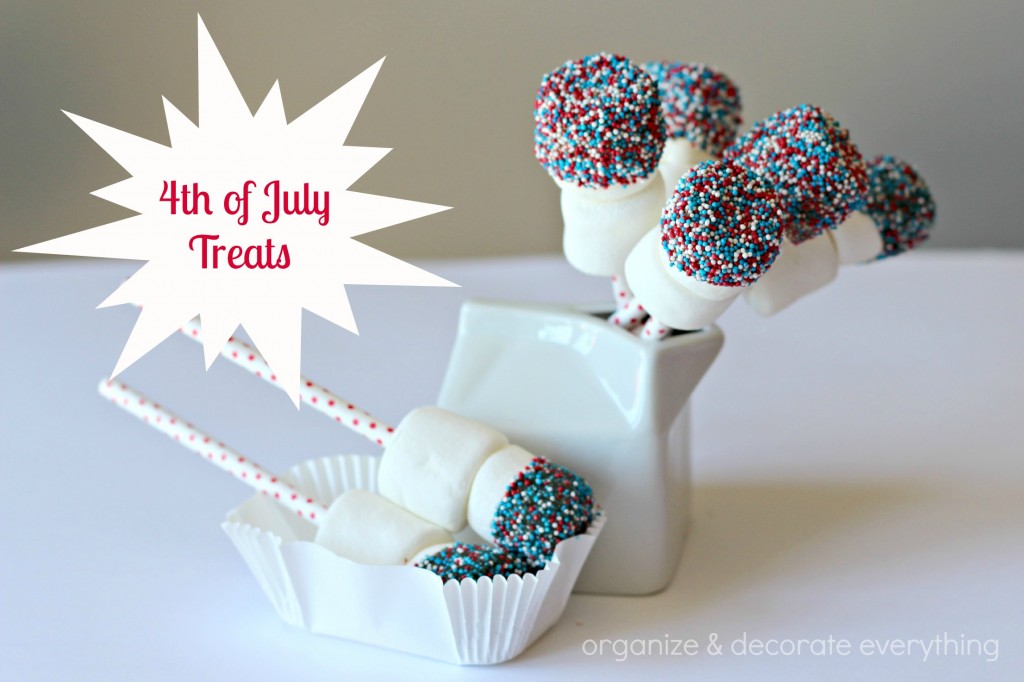 I started out making one treat but ended up making 2. The first one didn't turn out quite like I wanted it too, so I changed it a bit and added another one. The kids were helping me so they were pretty excited about getting 2 treats.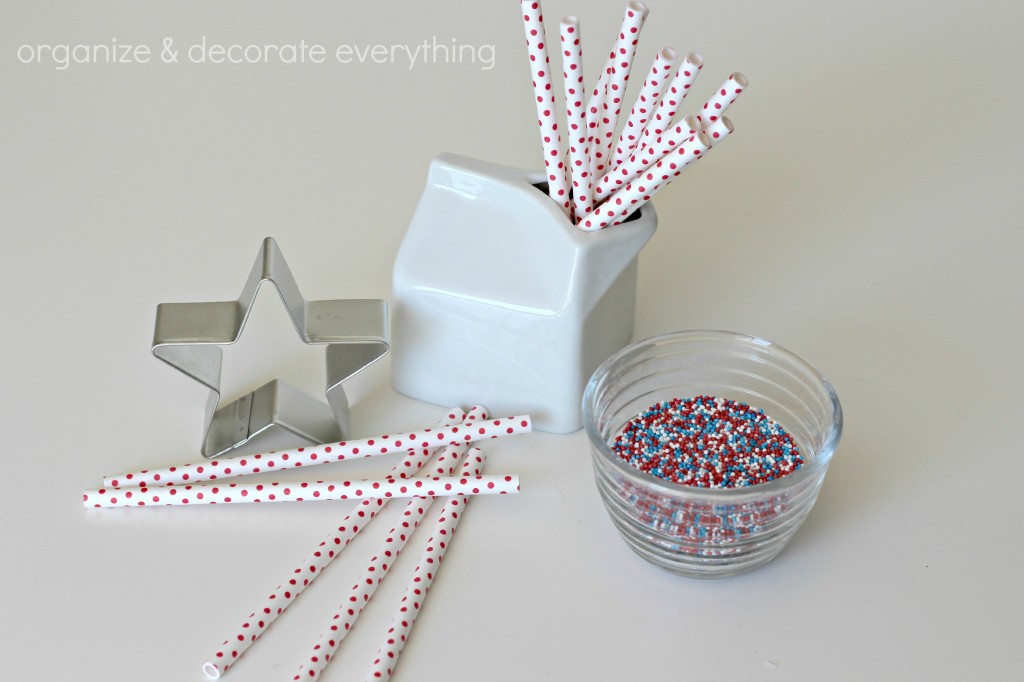 I saw these cute cake ball/sucker sticks at Wal-Mart and had to buy them. I couldn't resist the red polka dots for the 4th of July. I already had the other supplies. Don't you just love that cute little ceramic milk carton?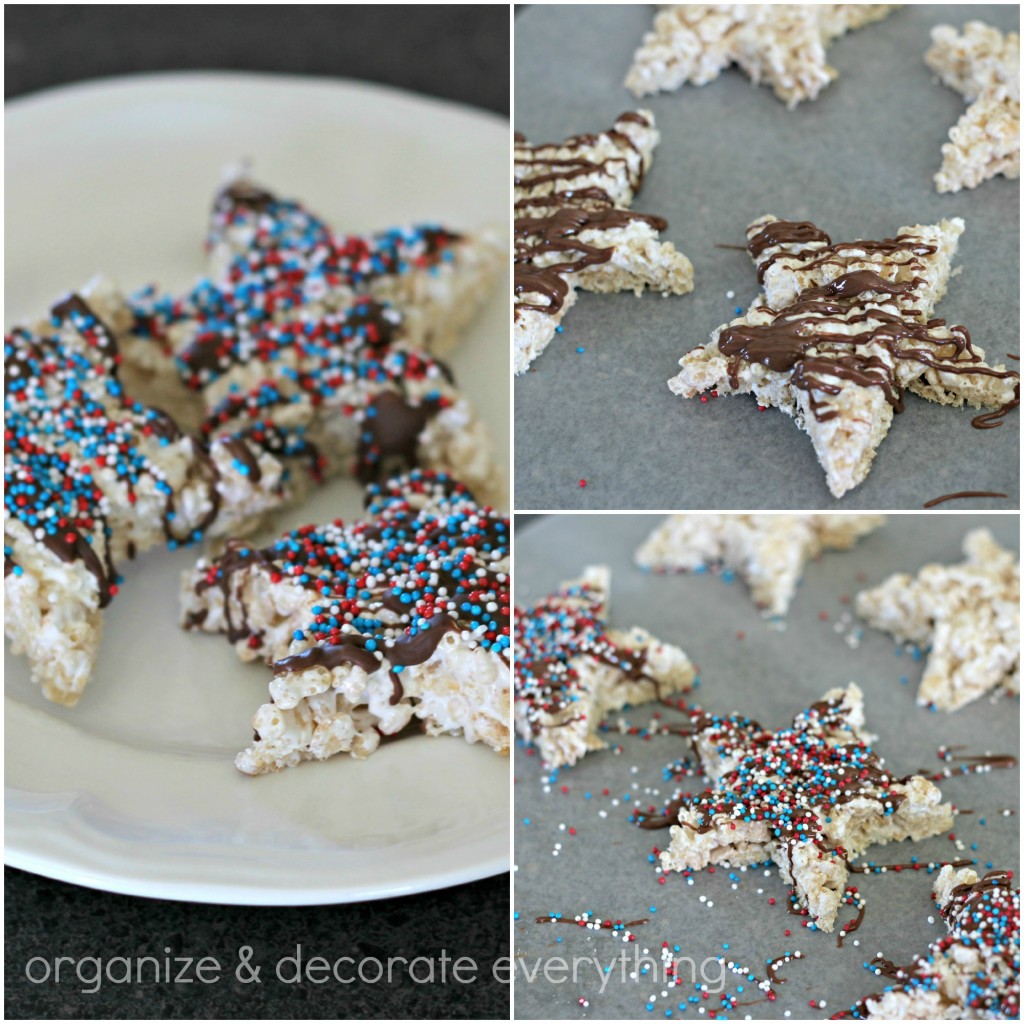 My original thought was to make rice krispie treat stars on a stick. It didn't work. The rice krispie stars were too thin to put the stick through without breaking the stars into pieces. It was my fault for trying to get more out of the batch. Anyway, I decided to drizzle some chocolate over the rice krispie stars, pour some sprinkles on, and call it good. They do look very festive, don't you think?
Zach realized we had marshmallows on the s'more tray so we stuck 2 marshmallows on each stick, dipped them in the melted chocolate, shook off the excess, and rolled them in the sprinkles. Another quick and easy festive treat.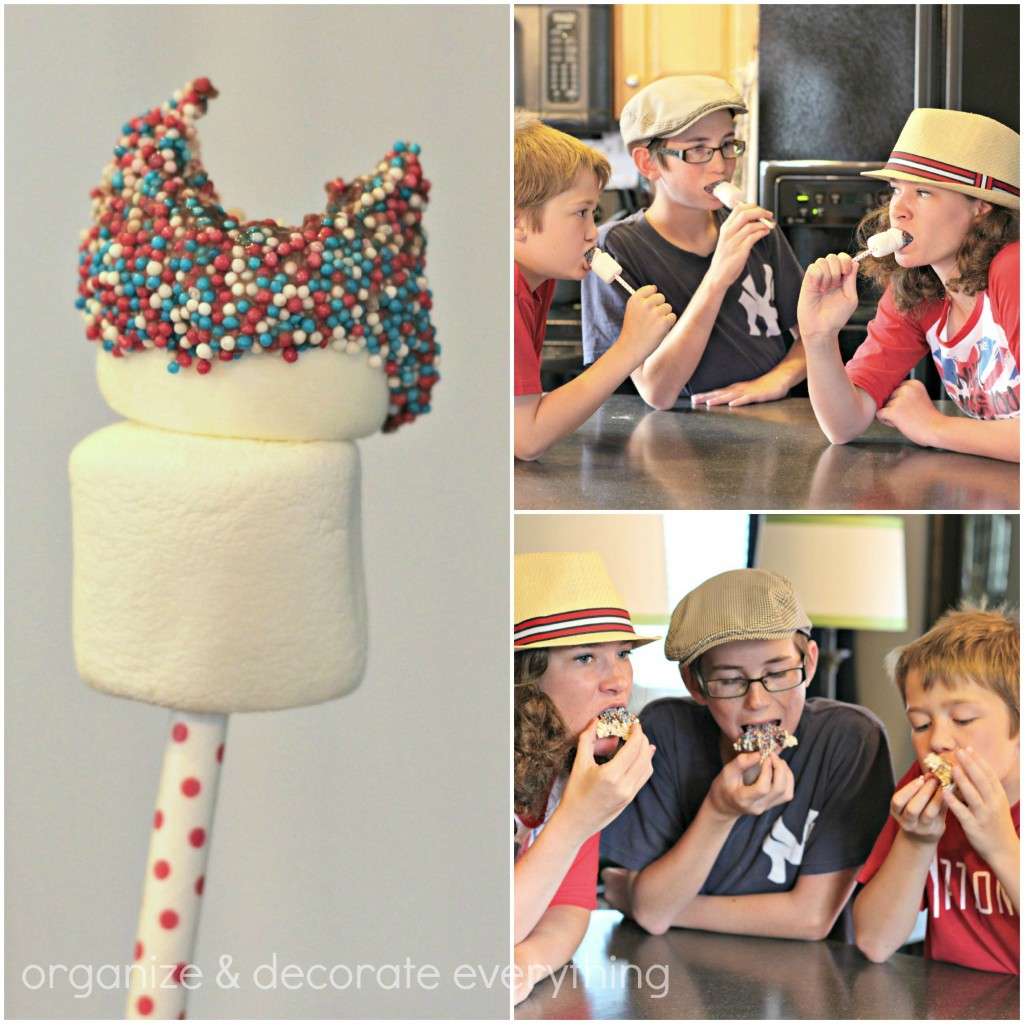 The kids didn't seem to mind that things didn't go as planned. Who can blame them, they got 2 treats instead of just one.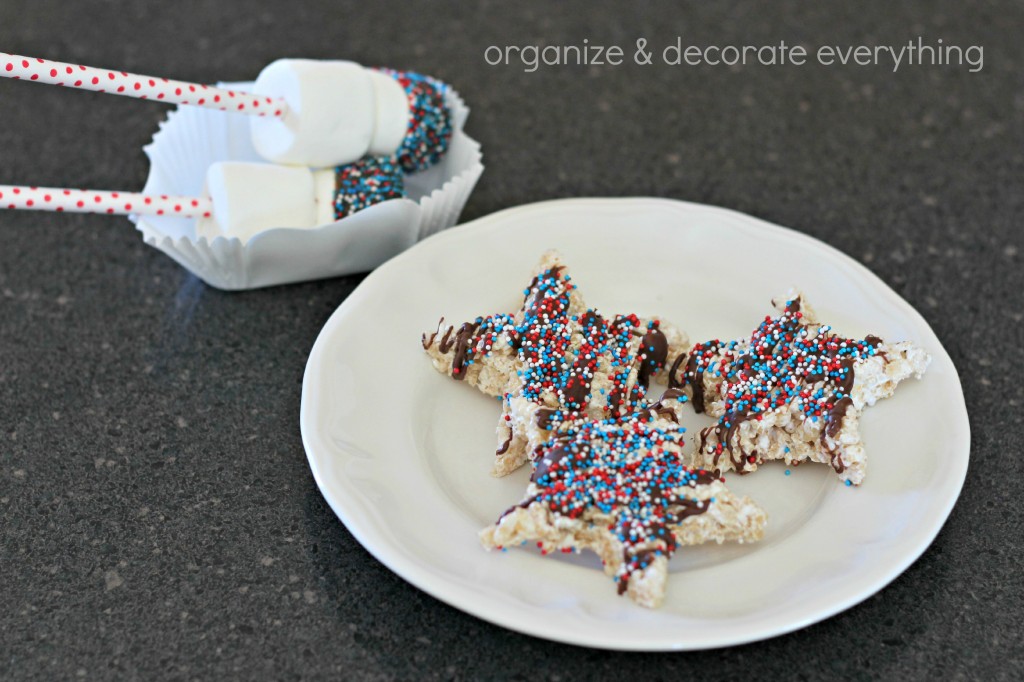 These treats are both so easy to make for the 4th and only take a few minutes, especially if you have kids willing to help. I guess I'll be making more in a few days.
Check Out These Related Posts