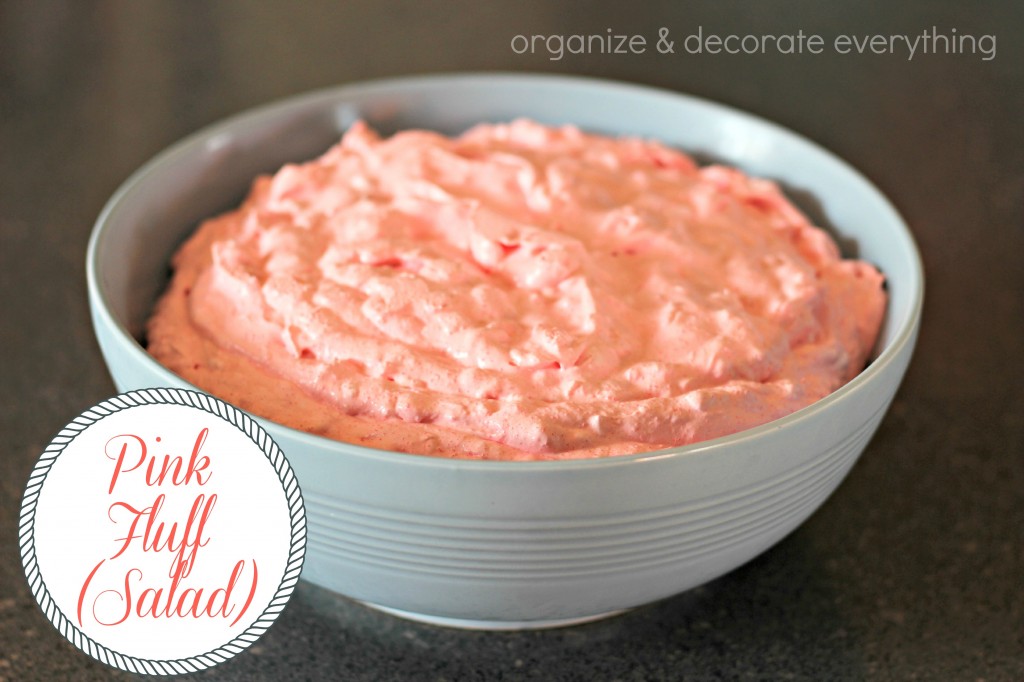 So, I use the term "salad" loosely when talking about Pink Fluff. I've eaten it as both a dessert and salad. But I can't dispute how yummy it is! And because it's so fast and easy I tend to make it a lot for a last minute addition to any BBQ or picnic. You know when you've planned out the whole meal but then you wonder if you have enough food for everyone? That's when I make Pink Fluff and relax knowing everyone will be happy seeing this fluffy goodness.
I feel funny calling this a recipe since you just toss everything in a bowl and stir it together, but here you go.
1 large cool whip
1 large box strawberry jello
1 small cottage cheese
1 can pineapple (drained)
I pour the cool whip in the bowl, add the dry jello and mix together. Add the cottage cheese and drained pineapple and mix well. Refrigerate. That's it!
Enjoy!