Summer Fun List Ideas and Activities for kids and families of all ages.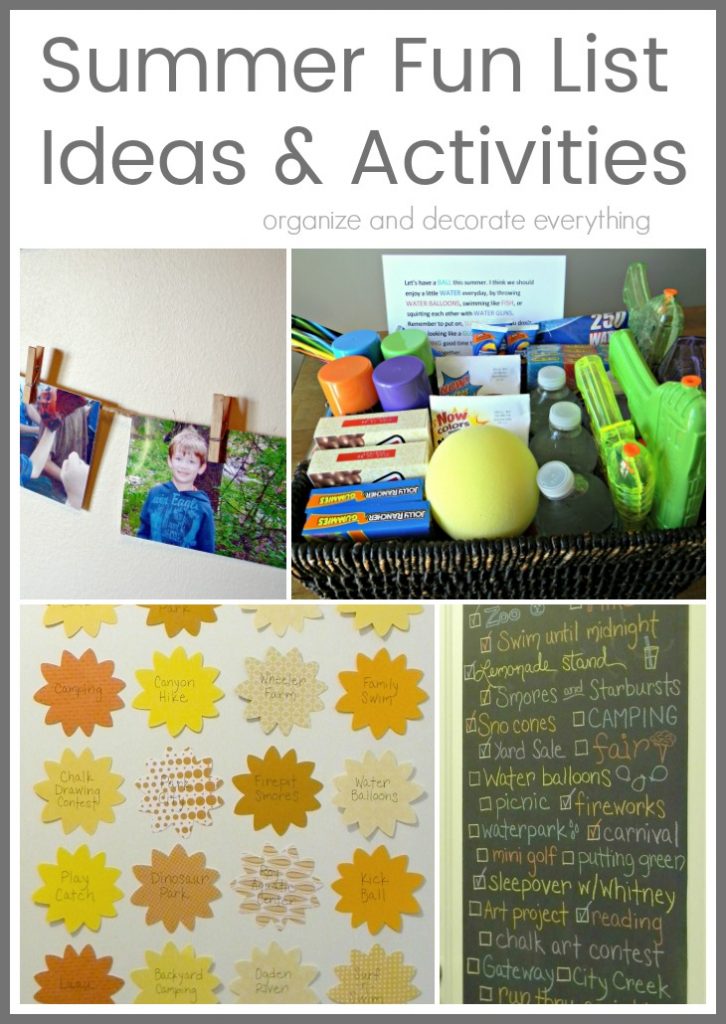 When my kids were younger we always made a Summer Fun List. Not because we always had to have something spectacular to do but because it gave the kids something to look forward to throughout the Summer. The first couple of years we just wrote ideas in colored markers on poster board and that worked really well, but there's nothing wrong with kicking it up a notch. Here are some of our Summer Fun List Ideas and Activities throughout the years.
I had painted the door leading to the garage with chalkboard paint and it was a fun and convenient place to leave messages to each other. We decided that it would also be the perfect place for a Summer Fun List. The kids were younger then so I wrote on the chalkboard but it would be fun to have the kids write the list too.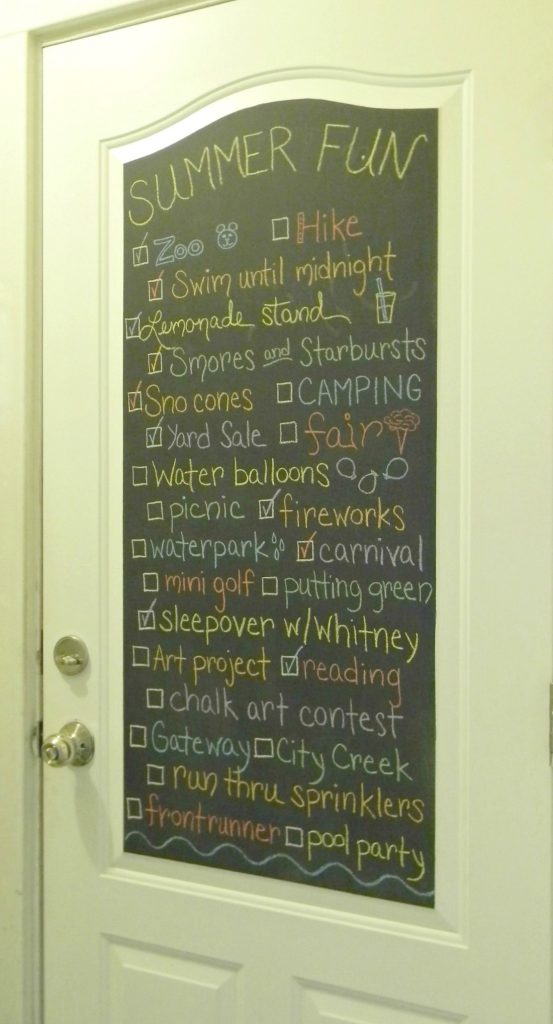 The kids helped with the ideas and deciding what we should do next. They got to take turns checking them off too.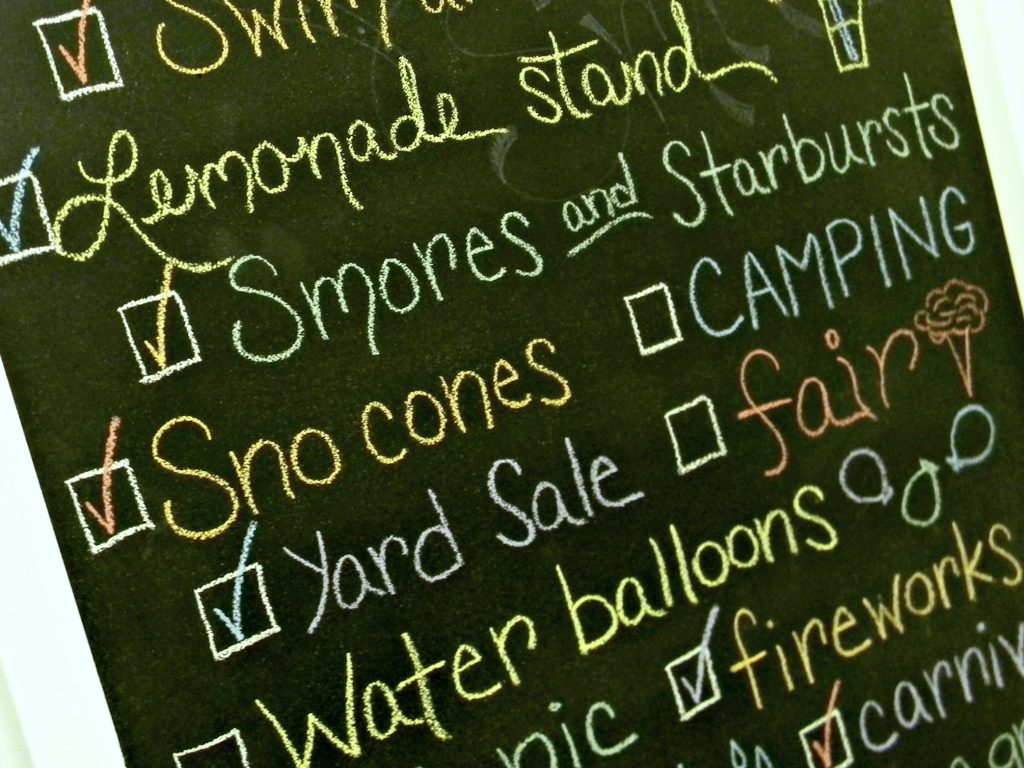 Another year I used my Cricut to cut out flower shapes and we wrote Summer Fun ideas on each flower. I also used the Cricut to cut out "Summer Fun List". Then we used double sided tape to secure them to the door.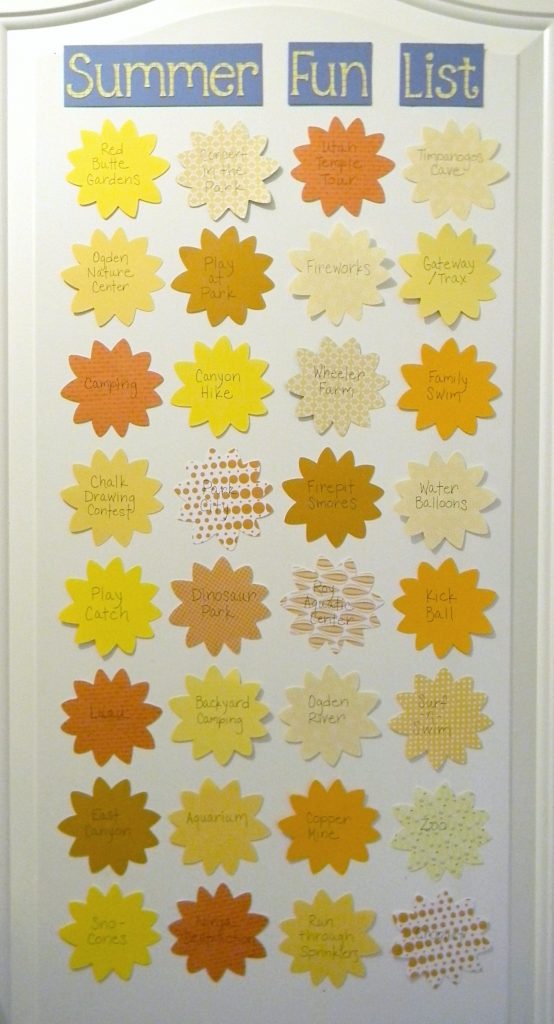 We came up with the ideas by having all the kids and parents write down a few things they really wanted to do during Summer break. Here are some of the ideas we came up with: It's fun to include the kids so they can look forward to the day of their ideas.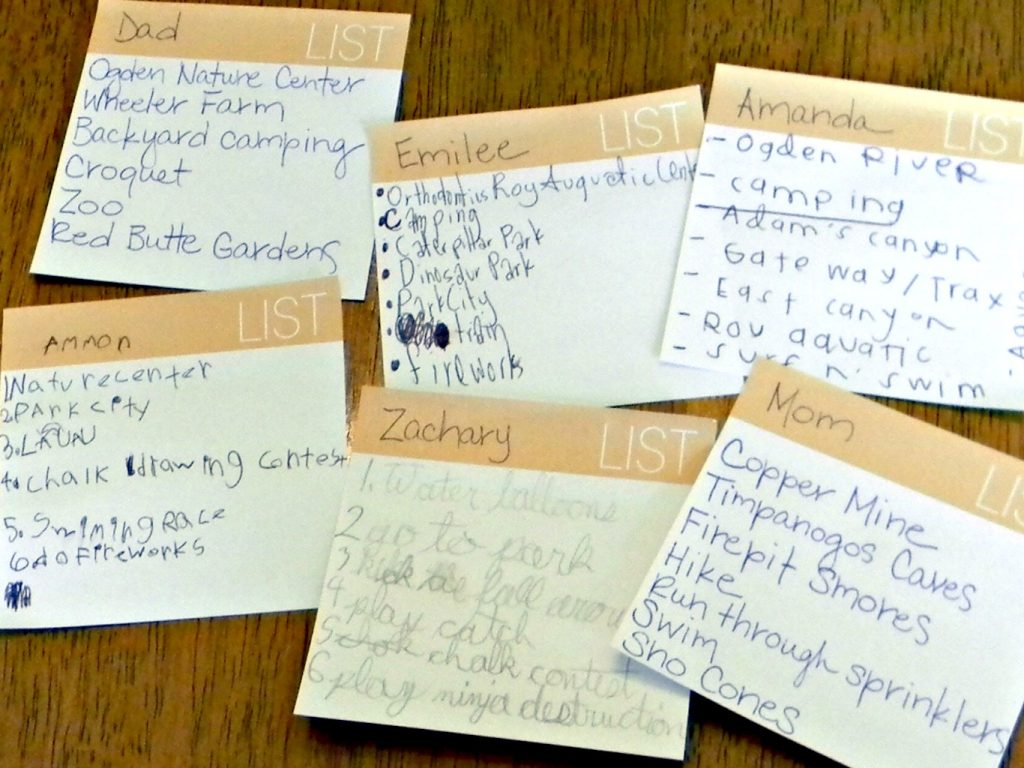 We wrote the ideas on the flowers then once they were completed we put a picture of the activity over them. It was a really fun way to keep track of and document our fun activities.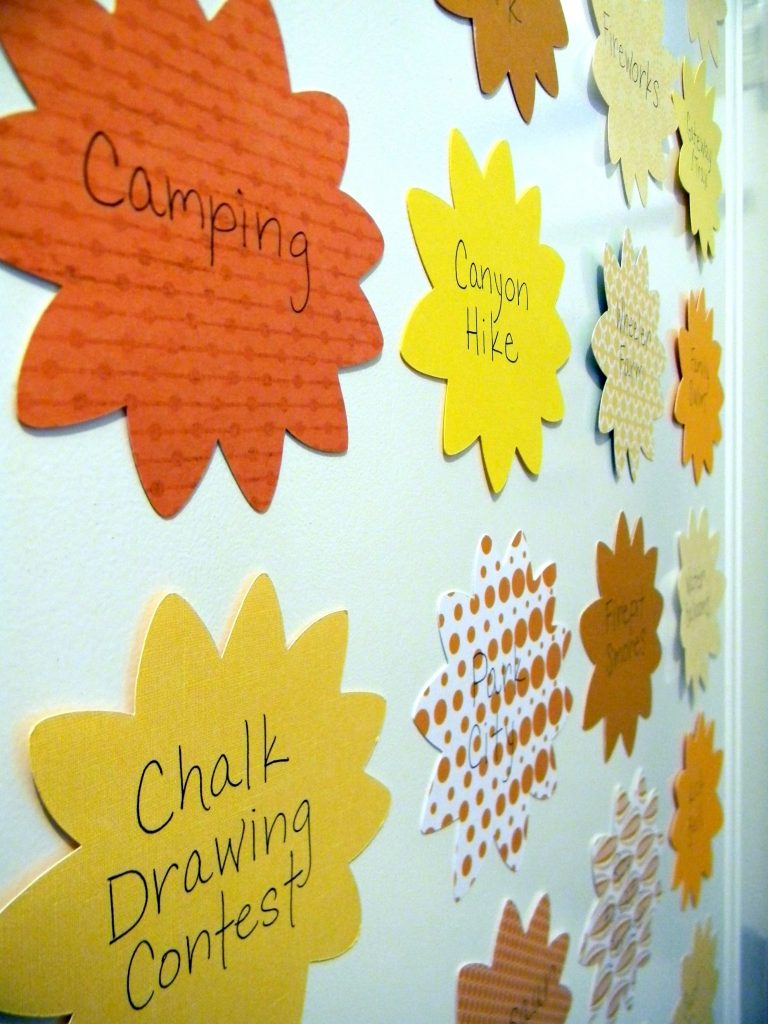 This Summer Fun Banner was a huge hit and probably our favorite way to document the Summer. In fact we kept it up about a month after school had already started. Not only did it show all the activities we did but we also had fun pictures of our family.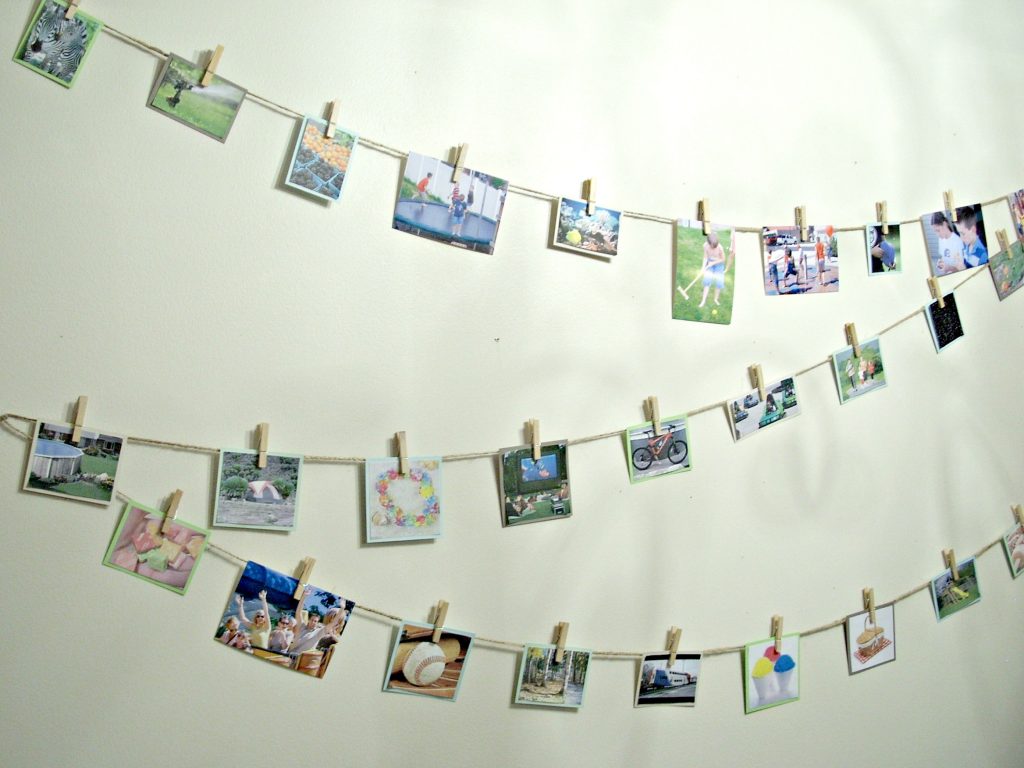 I printed pictures of things we wanted to do like: a luau, Lagoon amusement park, roast starburst, attend a baseball game, etc. Then I attached them to twine with clothespins.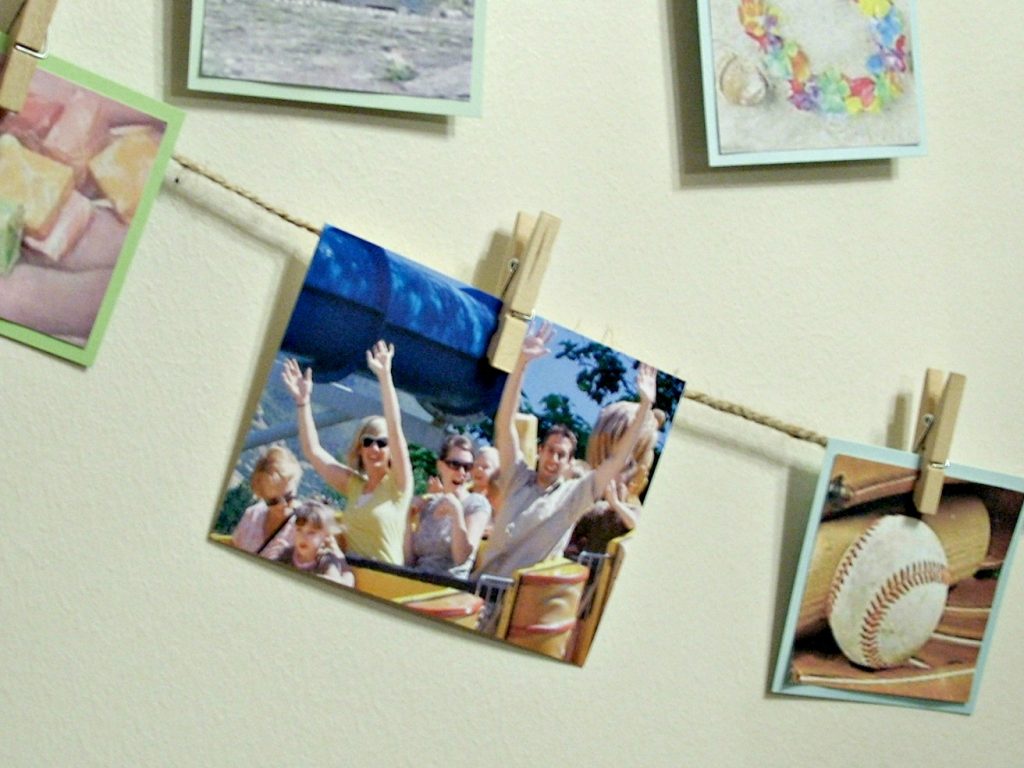 Once we completed each activity I would substitute the picture with a real picture of our family. We got so many fun pictures from that Summer because I was so intentional in snapping photos.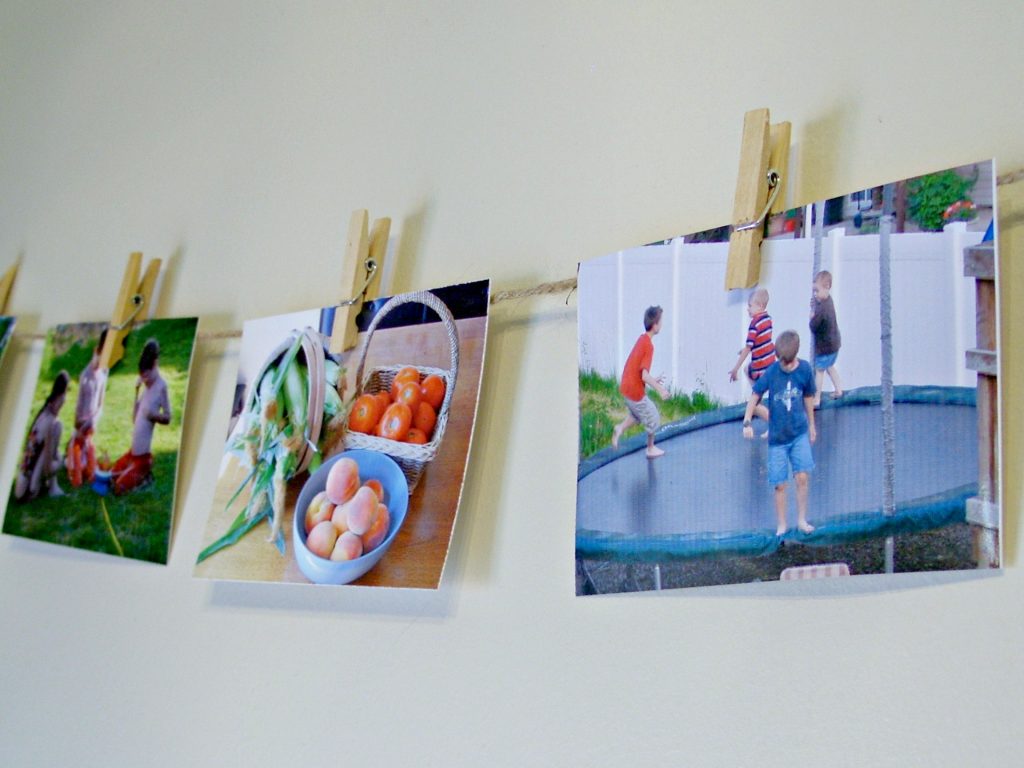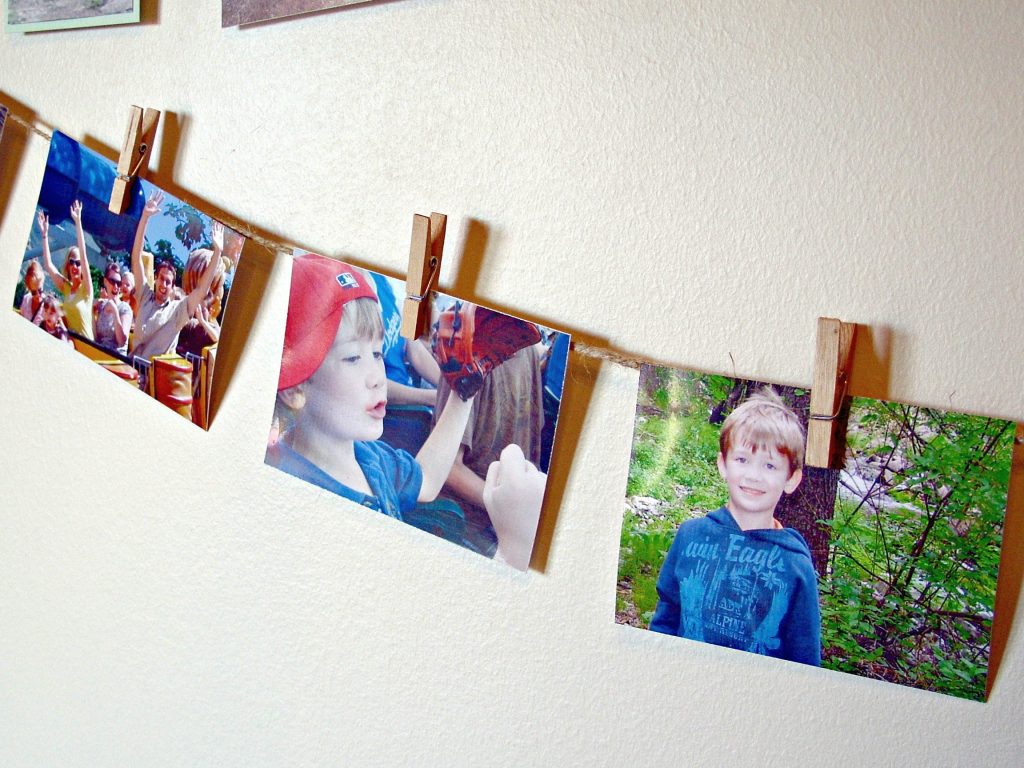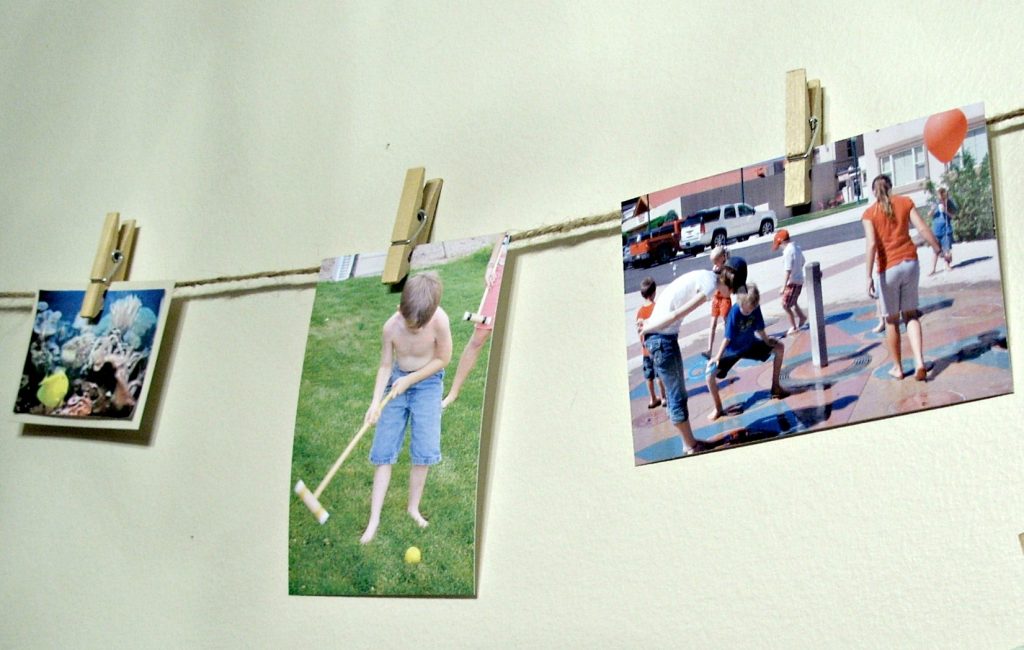 Once the banner needed to be taken down I simply transferred the pictures to a small photo album of our Summer Fun. It brings back so many fun memories. Sometimes we would choose the same activities from Summer to Summer but they were our favorites so no one minded. The kids love looking back on these photos.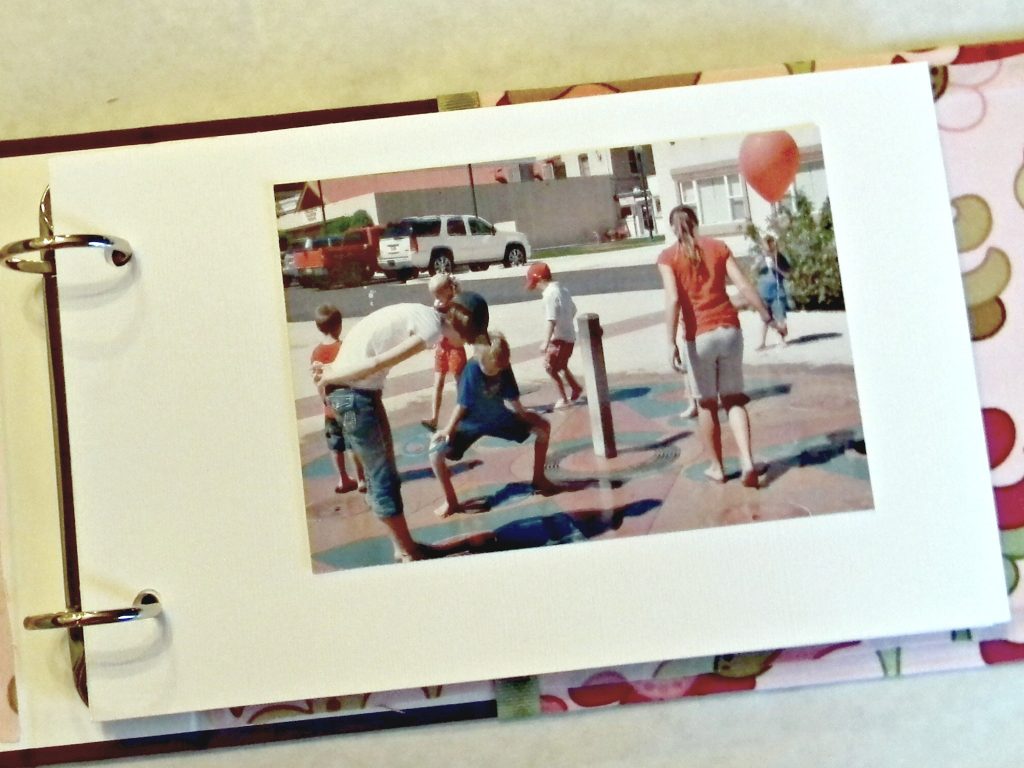 There were also a few years where we started out with a Last Day of School surprise for the kids. It was fun thinking of ideas and a little poem or story to go with it. This year we made individual bags for the kids because we were also leaving on a road trip right after school. They were good to have on the car ride.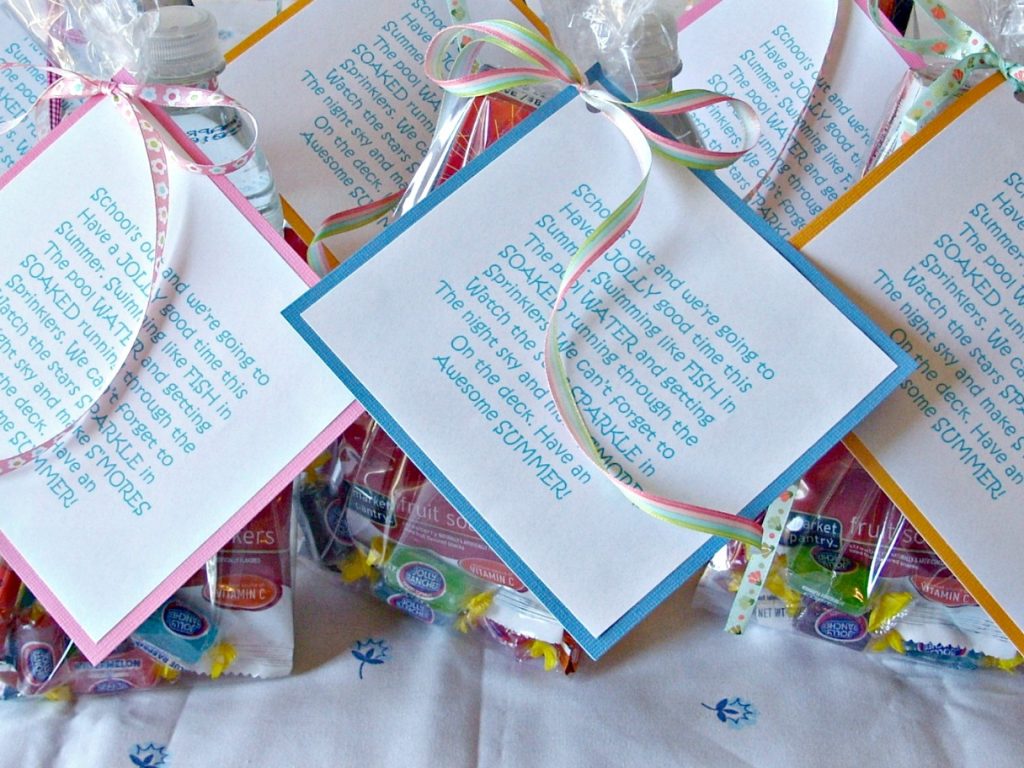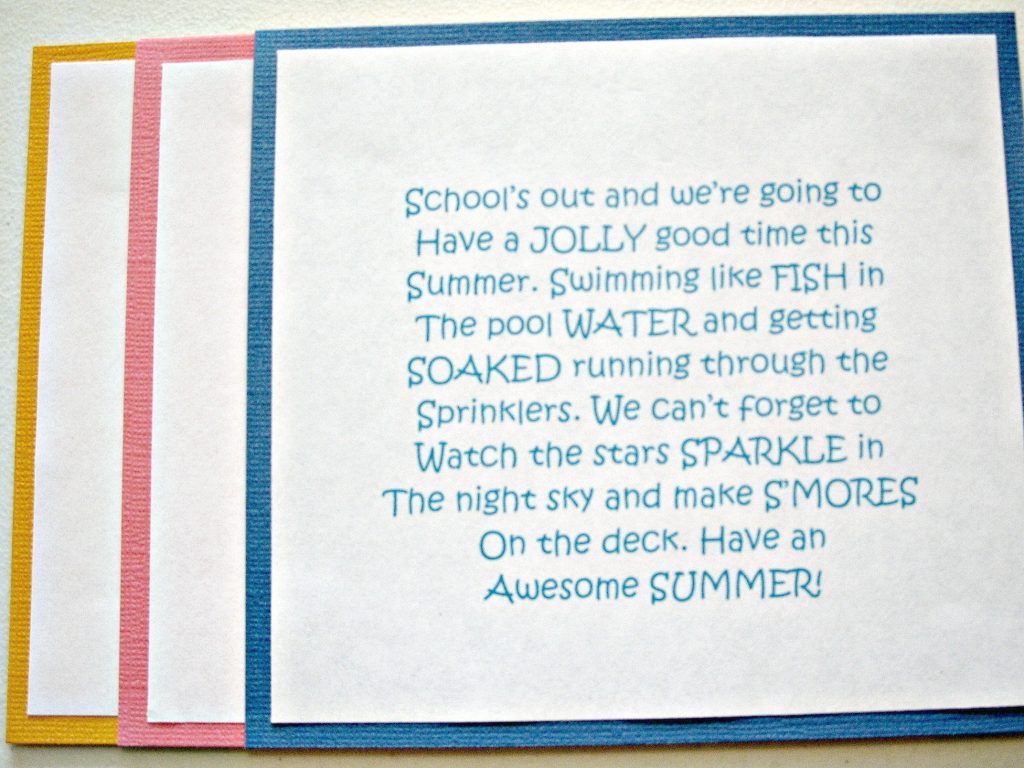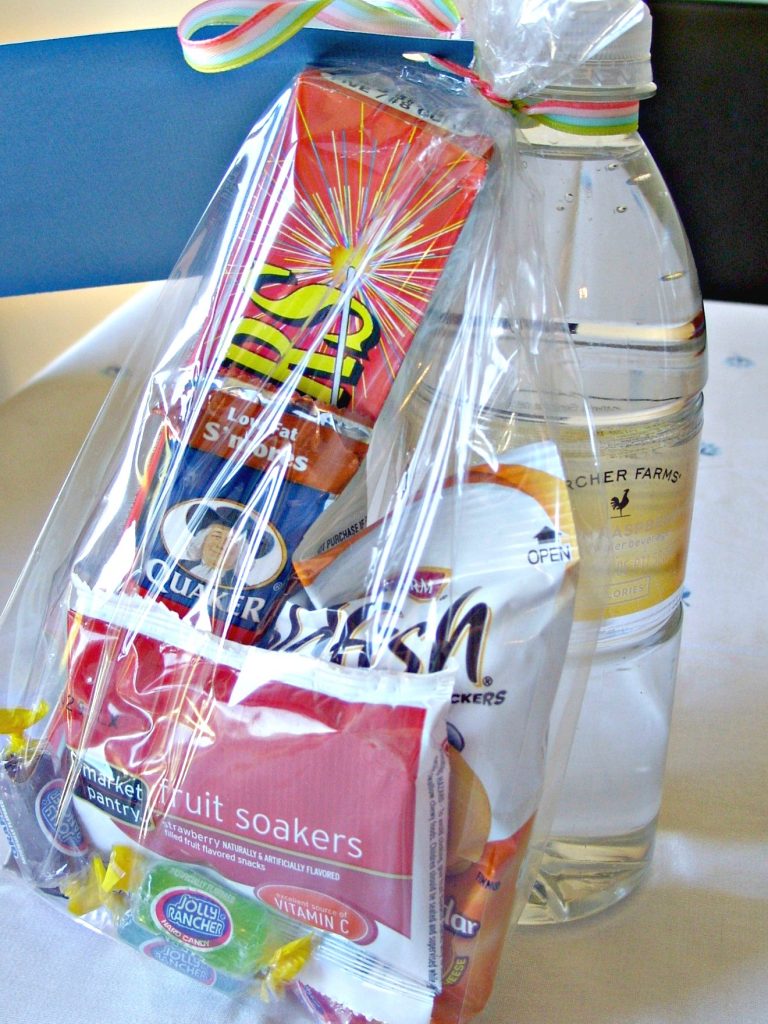 The next year we did one basket for all the kids. It was so fun to see them run to the basket and go through it to find all the fun surprises. Of course the squirt guns were the first things they grabbed and filled with water. It was such a fun Last Day of School gift.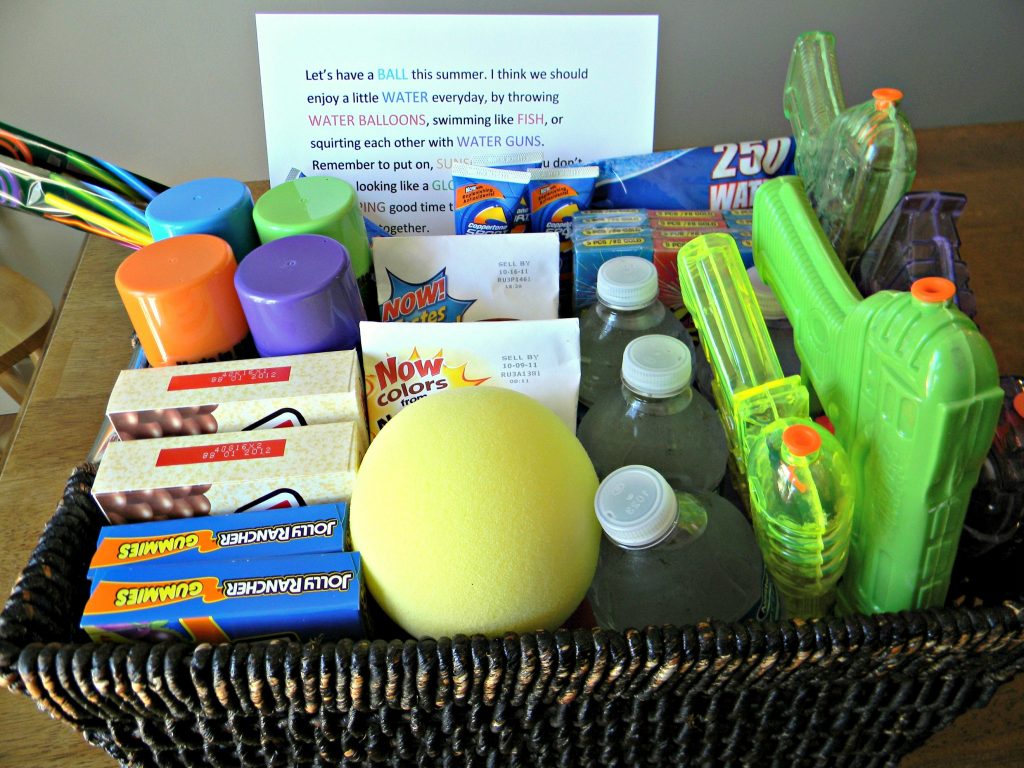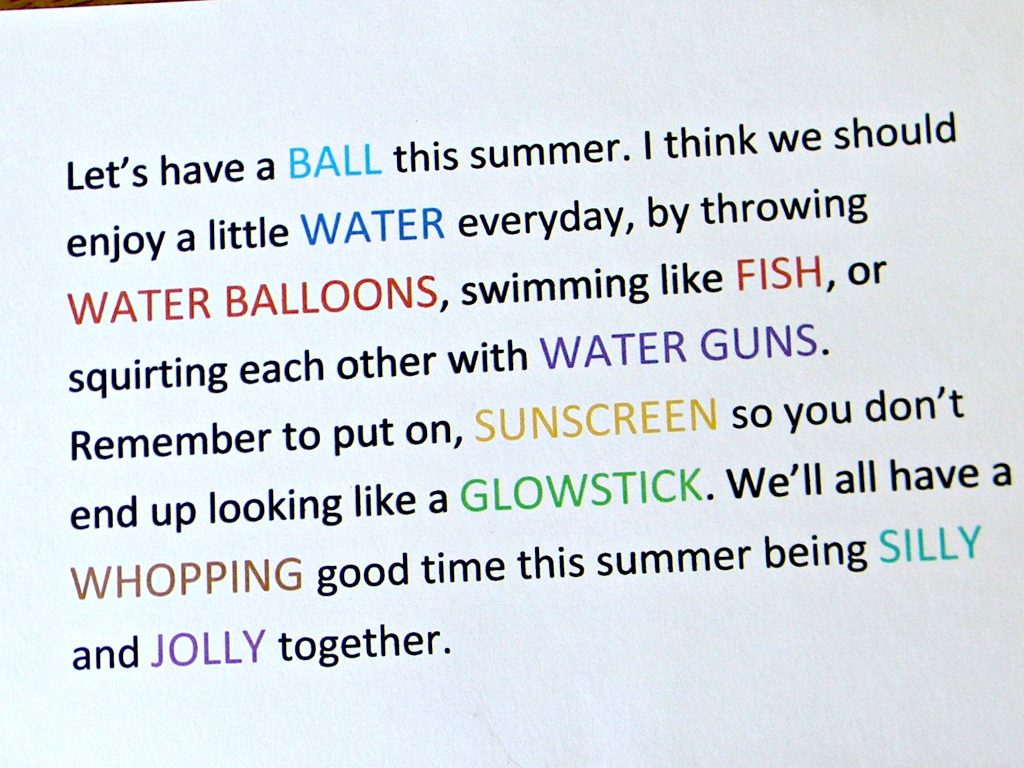 Do you make a Summer Fun List? Which is your favorite?
Have a wonderful and activity filled Summer!
Pin it for Later – Summer Fun List Ideas and Activities