This year I thought we'd amp up our Summer Fun List a bit. First I asked the kids what they wanted to do this Summer. Then I printed images off the computer that related to our list.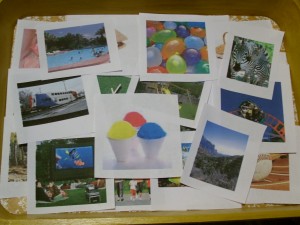 I trimmed them up.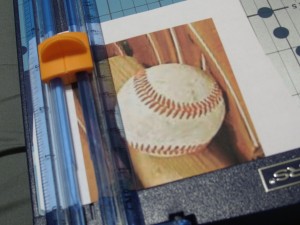 And added some cardstock to the back to make them sturdier since I had just printed them on regular printer paper.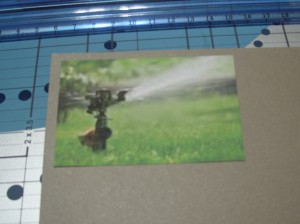 Then I trimmed the cardstock.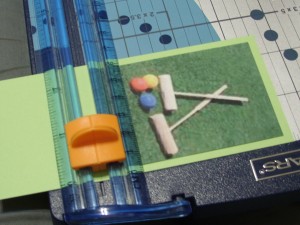 I finished them in the Living Room while watching So You Think You Can Dance.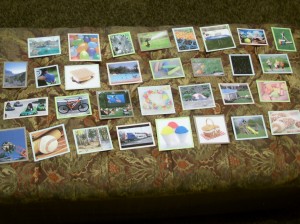 Then I attached them to twine with small clothes pins.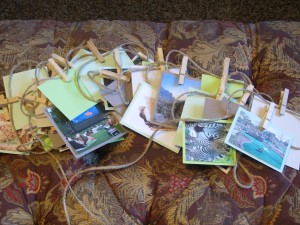 And hung them on the Dining Room wall. This is the wall I'm suppose to hang all the plates on, but as you can see I haven't even painted it yet. I'm such a slacker. Now it's going to have to wait till the end of Summer.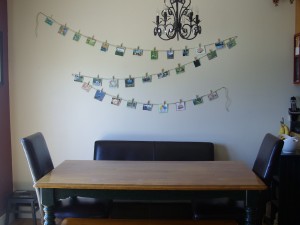 I think it turned out pretty cute and the kids love it.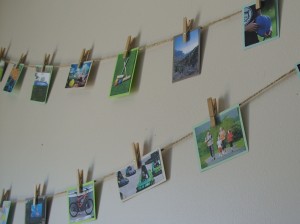 As we do each activity, we'll take a picture and put it in place of the computer image.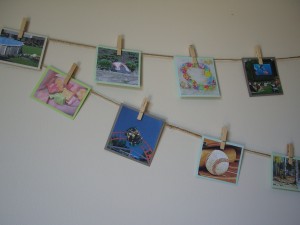 By the end of Summer we should have pictures of our family replacing all the other pictures.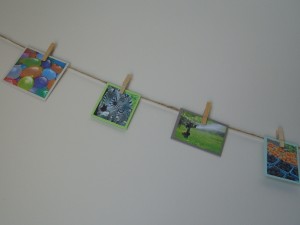 What do you think? I like it and now I have something on my blank wall.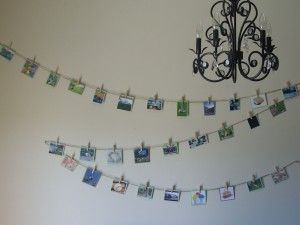 Has your family made a Summer Fun List?