This has been such a great challenge to help everyone rid excess clutter from their lives. At the beginning of every month I post suggested items for you to declutter from your home. If you miss any of the challenges you can always go back and do them at any time. I'll have them linked at the bottom of this post. Now it's time to declutter in March!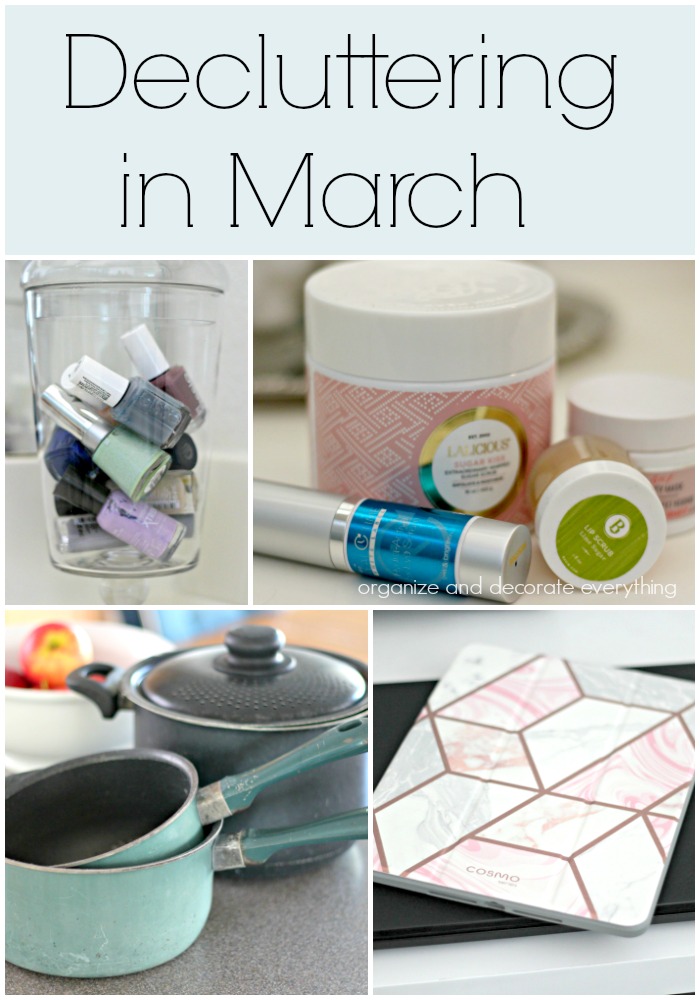 This is the 9th month of our decluttering challenge. How are you doing with it? Hopefully these posts are the motivation to get you started and keep you going. If you're anything like me it's very satisfying to get rid of things you no longer want or need. I love the decluttering snowball.
Decluttering in March
Spring Home Decor – I love when it's time to freshen up my house for a new season especially Spring. Sometimes you can have too much stuff though. As you change your decor for the season ask yourself what items you really want to keep and display for the season.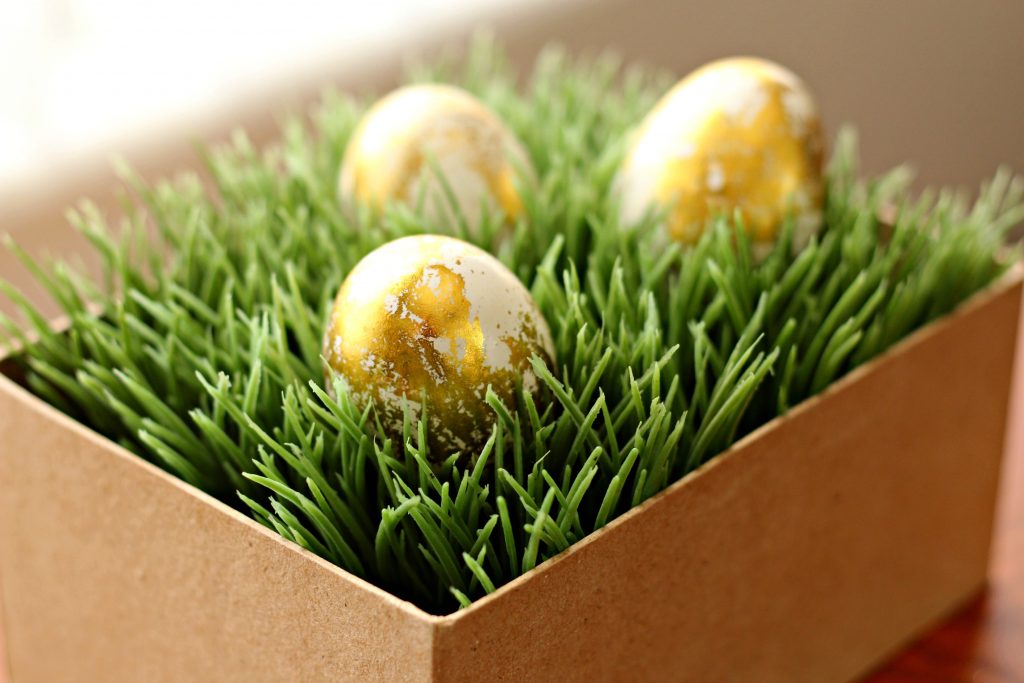 Pet Supplies and Food – Are your pet's supplies and toys looking a little musty and worn? Maybe it's time to take a trip to the pet store. Clean up the toys and supplies you can and toss the rest. Toss the food your pet doesn't eat and store the rest in a container to keep it fresh and organized.
Office Supplies – I love office supplies but if I bought everything I wanted I would have way more than I need. Go through your papers, notebooks, writing instruments, clips, push pins, magnets, post-it notes, etc. and decide what needs to be tossed. Organize the rest in drawer organizers or a desktop organizer.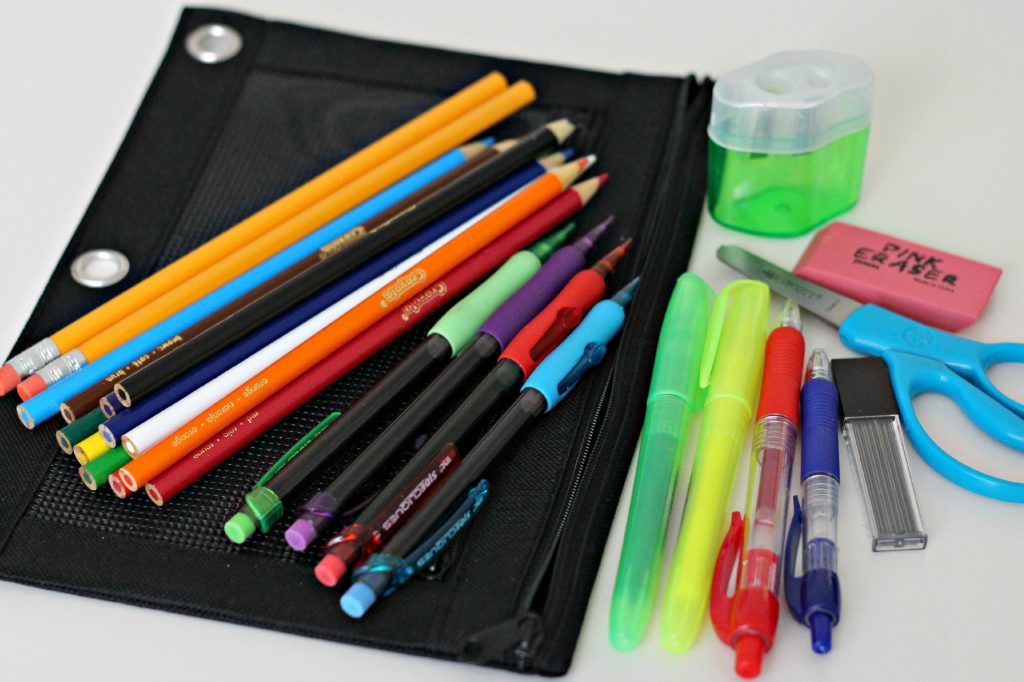 Old Nail Polish – Yes, nail polish does get old and doesn't last forever. Once it's thick and goopy and doesn't go on smoothly it's time to get rid of it. If it's old it's not going to last long or look good on your nails.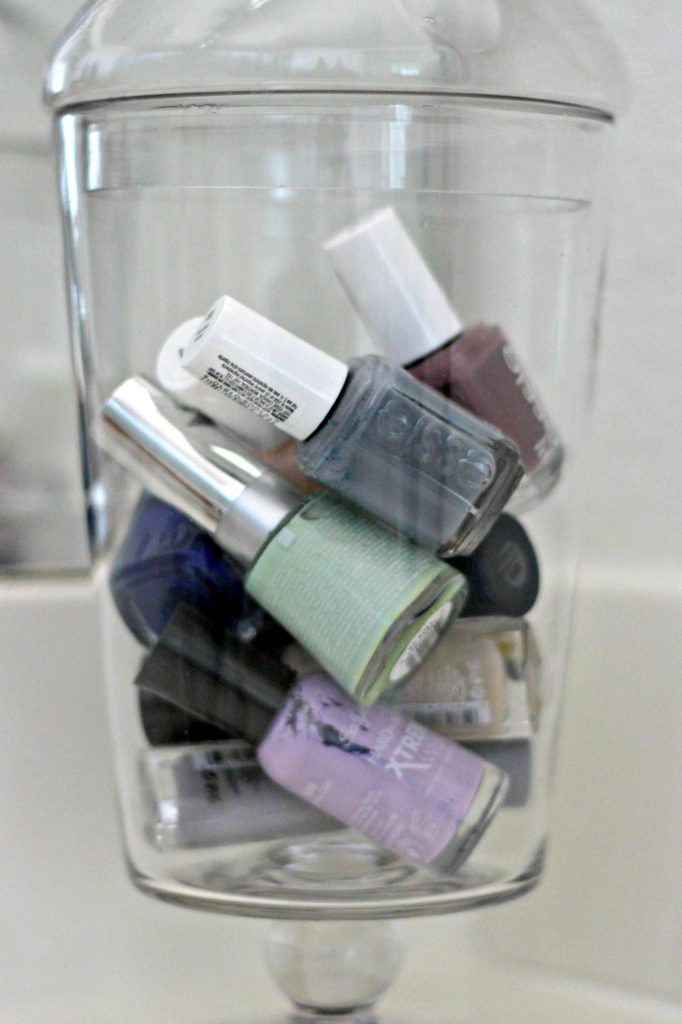 Pots and Pans – Good pots and pans can last for years and years but once the inside is scratched and worn it's time to get rid of them. Also check the handles and make sure they're still sturdy.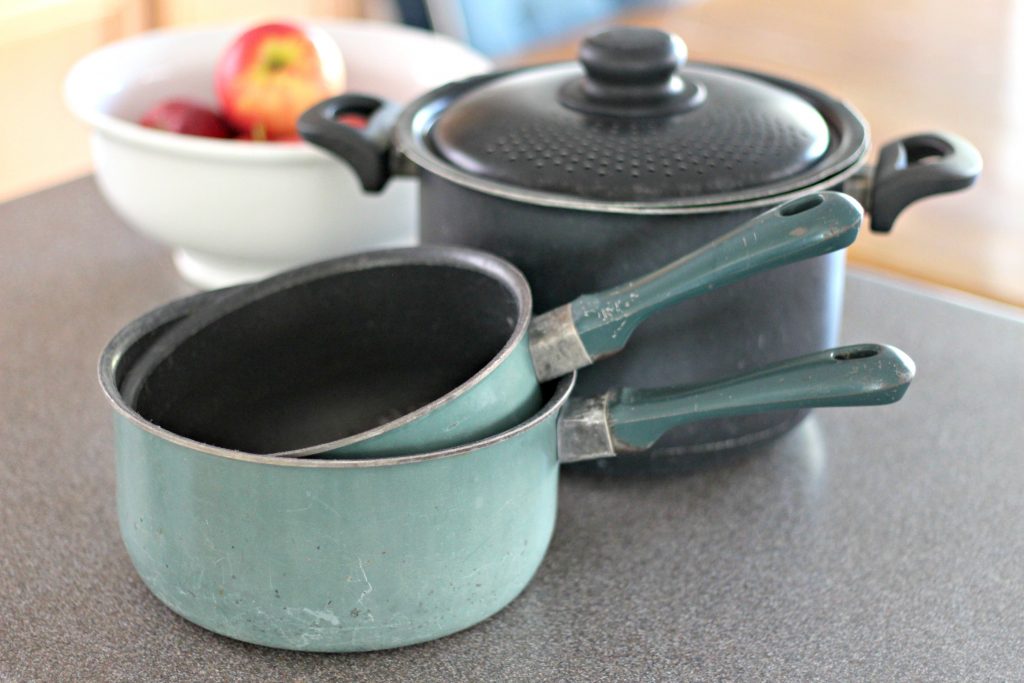 Bad Photos – I'm not just talking about the bad pictures on your phone, I'm also talking about old photos that are extremely blurry or damaged in some way.
Skin Care Products – We all have skin care products we've bought but were disappointed in or never used. Make a commitment to try the ones you haven't tried yet and toss the ones you were disappointed in. If you're not going to use them they're just taking up valuable space.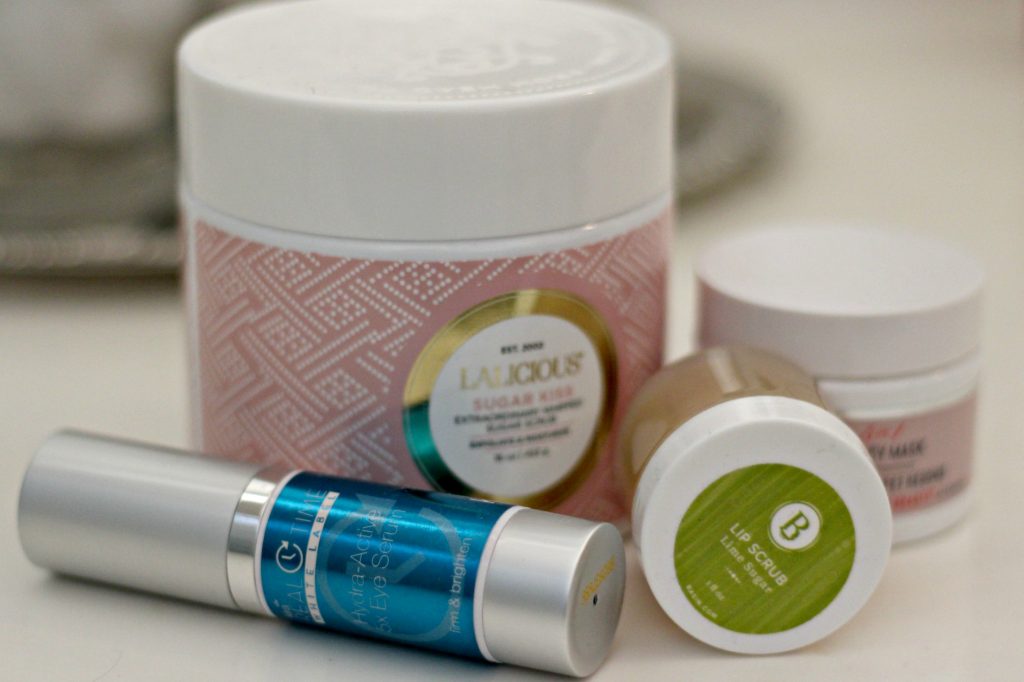 Artwork – Our taste in art can change. Reevaluate what's hanging on your walls and decide if it still fits your style. Sometimes less is more. If I'm indecisive I like to take something down for a while and then decide if I really want to hang it back up.
Easter Decor and Supplies – You'll probably be taking out the Easter decor in the next couple of weeks. If there's something you didn't use last year and you won't use again this year then it's time to donate or toss it. My goal is to cut my supply of eggs in half. There's also a few more things I want to donate.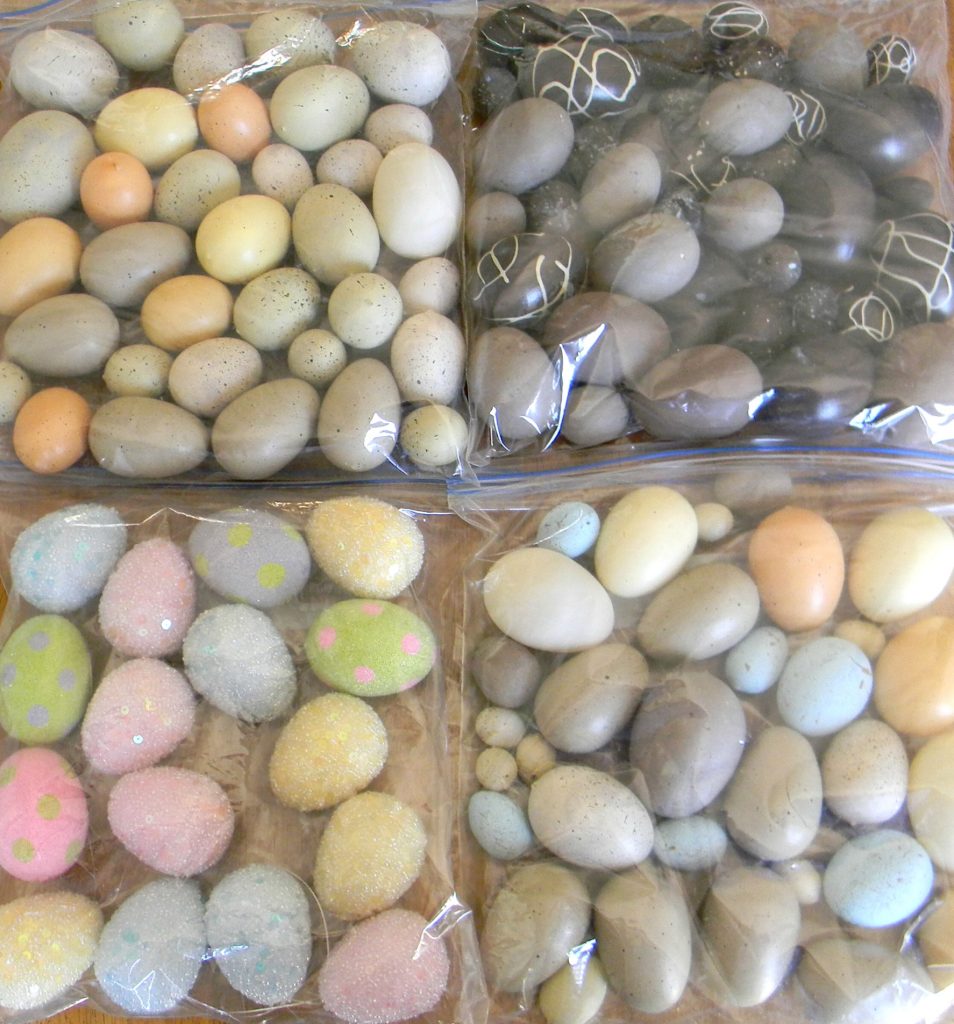 Hair Accessories – I have a rule that if I haven't used something in a year then it's time to get rid of it. This pretty much applies to everything in my life. Even if things aren't taking up much space there's still no reason to hold onto something you aren't using.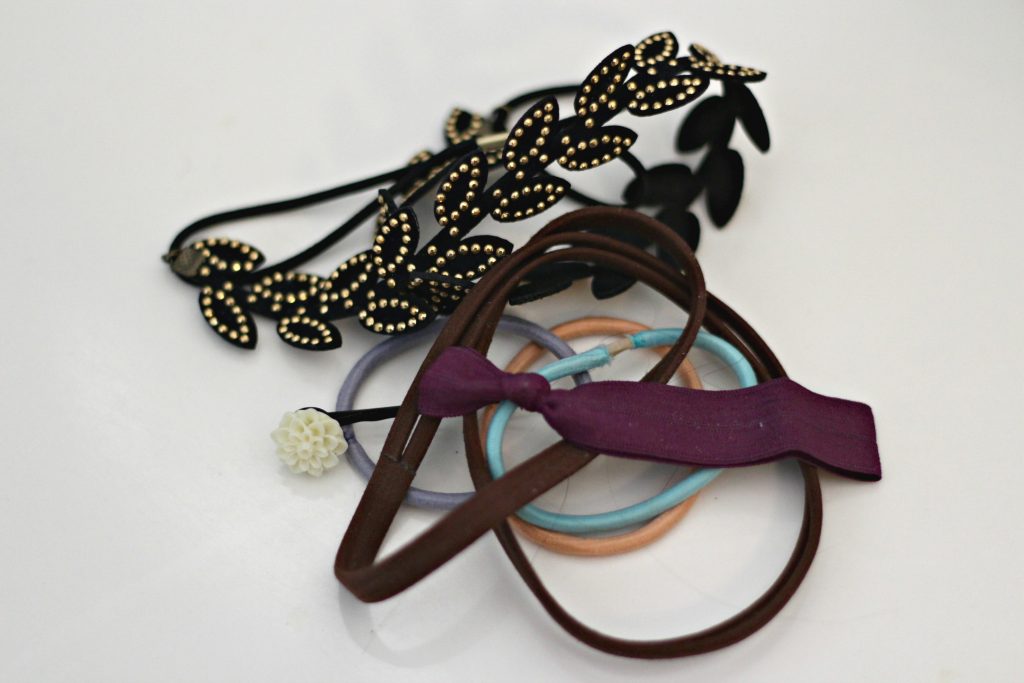 Make-up Brushes – If you haven't cleaned your make-up brushes for a while it's time to do it. Toss any brushes that are damaged or losing hairs.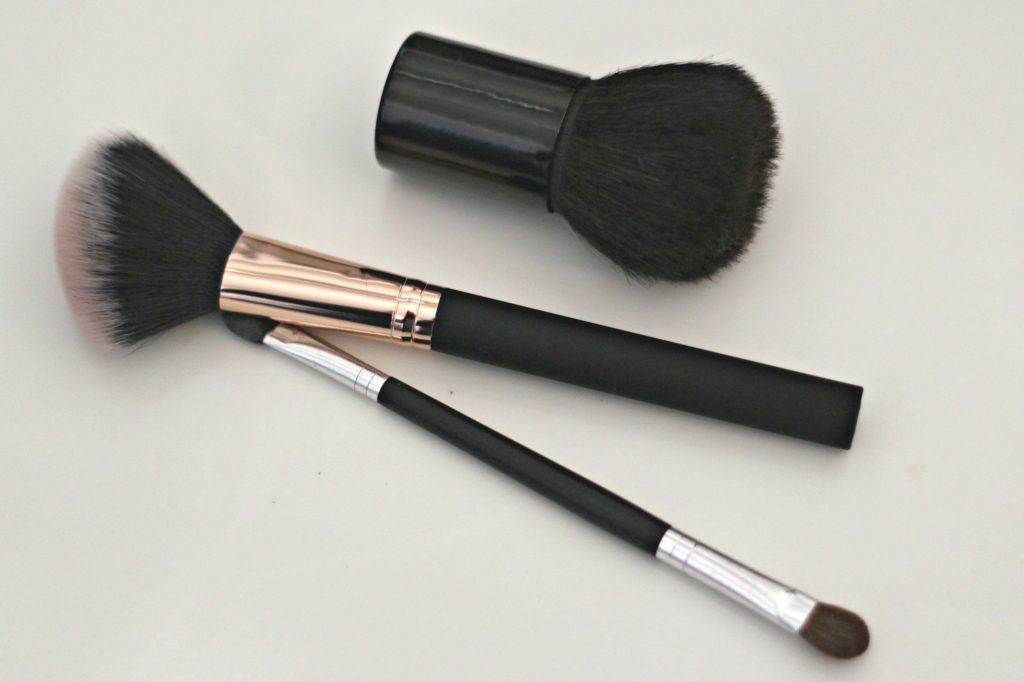 Tablet and Lap Top Apps – If you have apps you aren't using or have never used then get rid of them. There's no reason to have excess apps taking up space on your technology.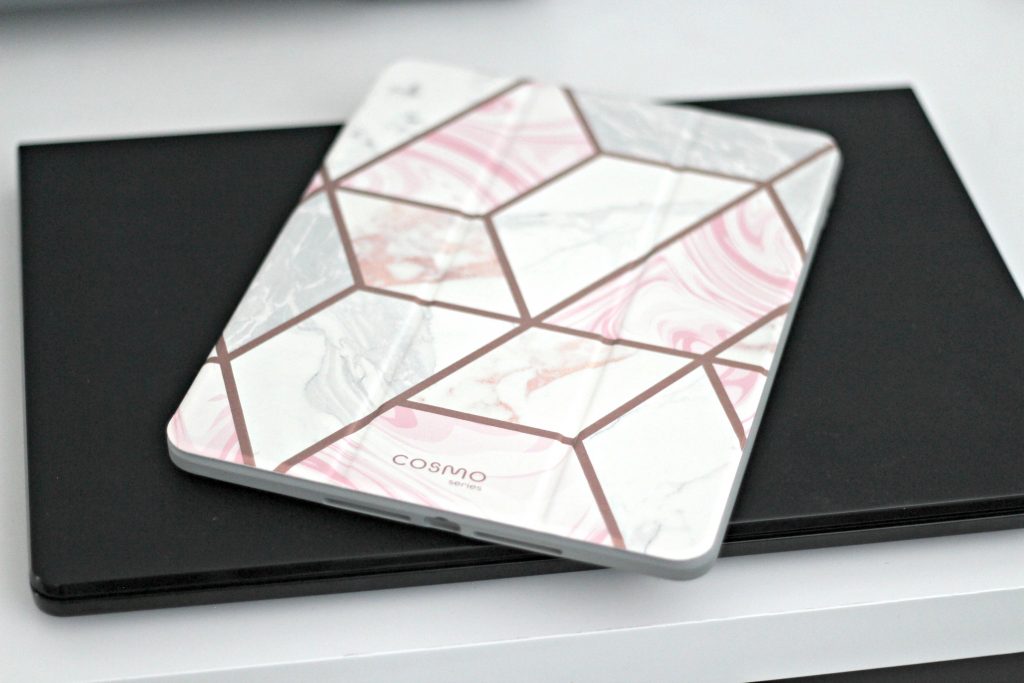 Old Construction Materials – Have you upgraded or renovated part of your house? Go through the extra supplies. Toss what you don't need and organize the rest of the materials.
Kids Craft Projects – I love kids crafts and I love keeping them but you can have too much of a good thing. Go through your kids craft projects and keep your favorites. Display them in a special way and don't be afraid to toss the rest. You can even take pictures of the ones you want to have record of.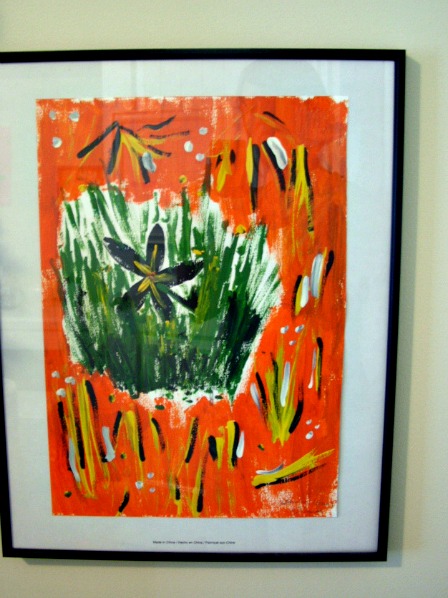 Store Loyalty Cards and Gift Cards – Most loyalty cards can be accessed with your phone number now. Find out which cards you can access on your phone and toss the cards. Only keep the cards you have to keep to receive a reward.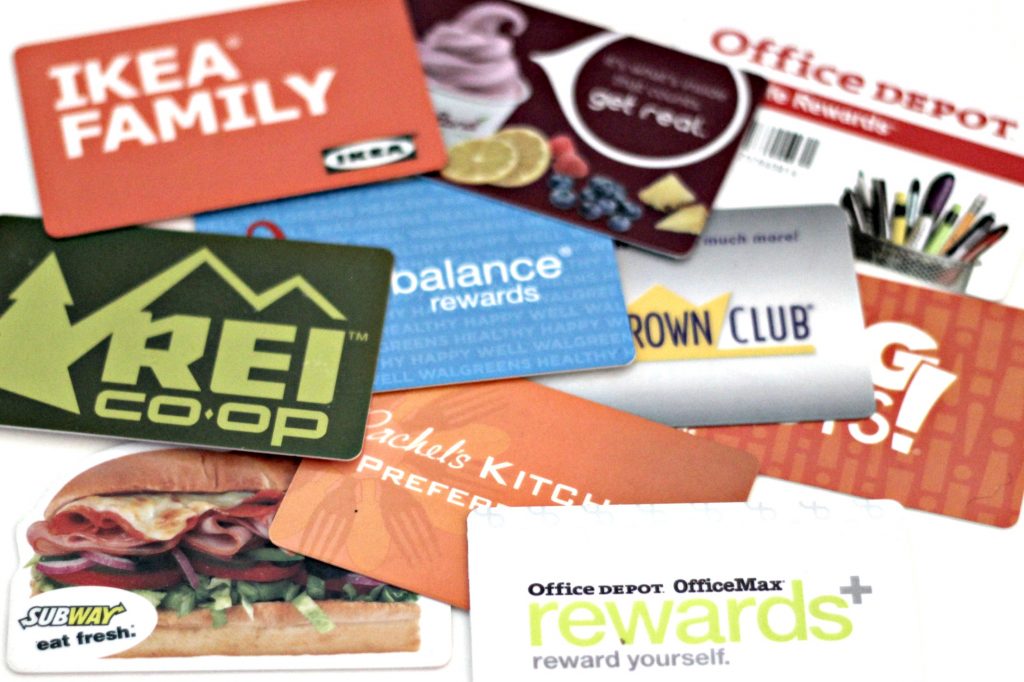 Are you ready for a clutter free home? You have a whole month to complete this decluttering list. If you get done sooner you can always go back and complete the lists for July August September October November December January February
Pin it for later: Decluttering in March