Remember just yesterday when I told you I was going to start creating more things using my craft supply stash? I have another simple and usable craft for you today. If you have washi tape and large paper clips you can make these too. Place the Washi Tape Book Marks in a plastic test tube and you have great packaging for a gift.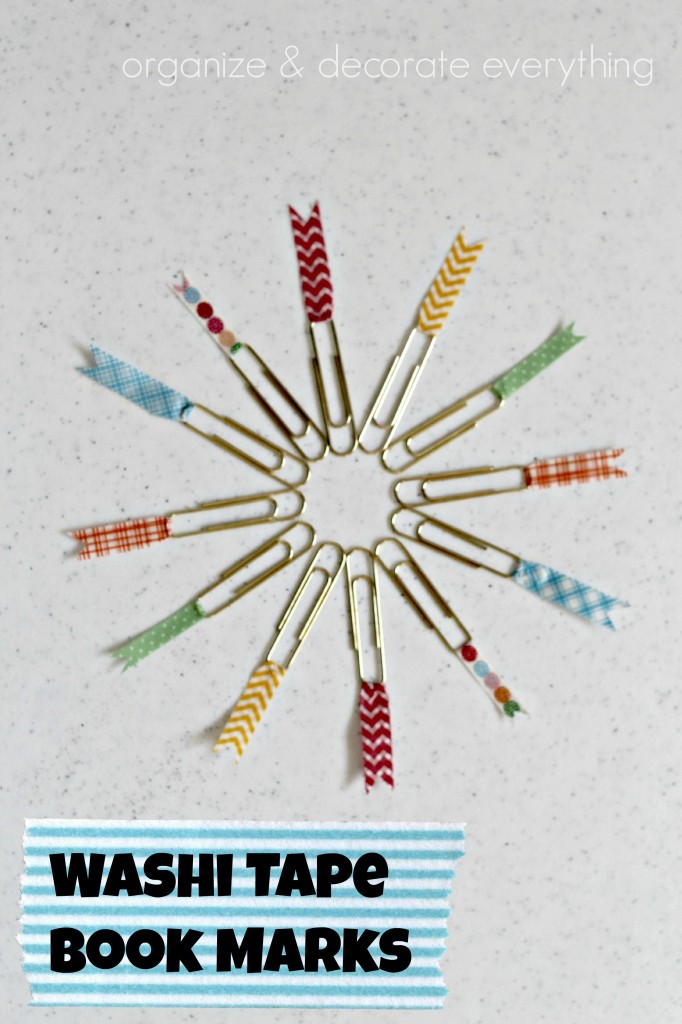 There are so many times I want to hold a place in a magazine or book and can't find anything to use except maybe a piece of paper close by, so I grab the paper to hold my spot, move the book around, and it falls out. Since I had these large paper clips and washi tape it made the perfect combo for a cute book mark. This post may contain affiliate links for your convenience. There is no added cost to you but I do receive a small commission if you purchase something.
Here's What You Need:
Washi Tape
Large Paper Clips
Plastic Test Tubes (I bought mine at Target)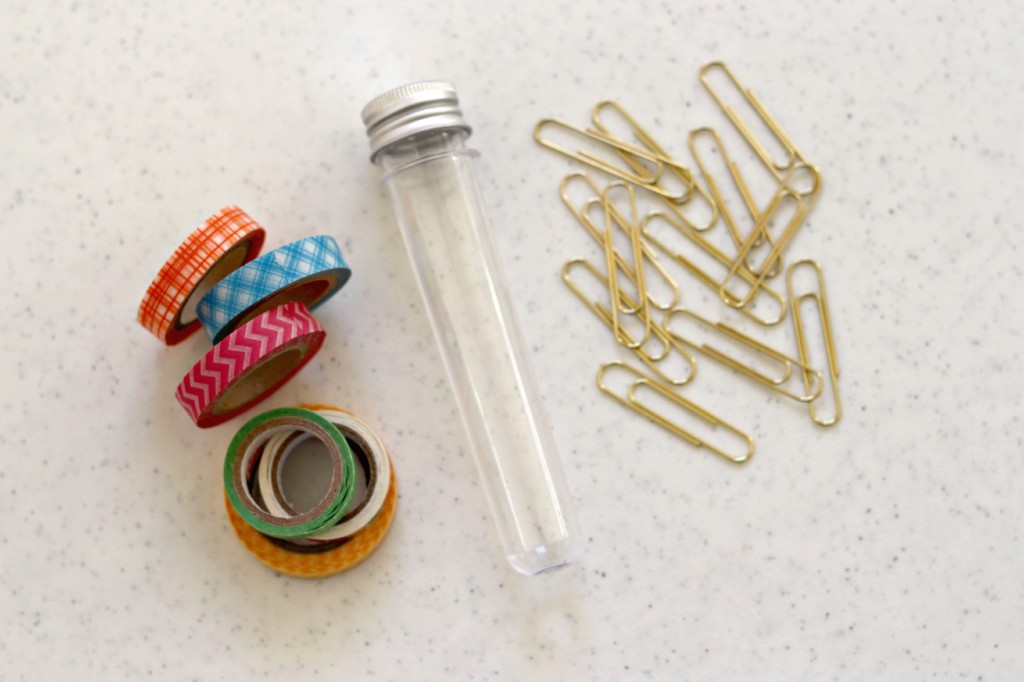 The skinny washi tape works best since you won't need to cut it down. If you have a pattern you really like and it's too wide you can cut it down the middle. My washi flags are 1 1/2″ long so you need to cut a 3″ long piece. Place the washi tape through the end of the paper clip, fold in half, and cut a notch in the end of the tape.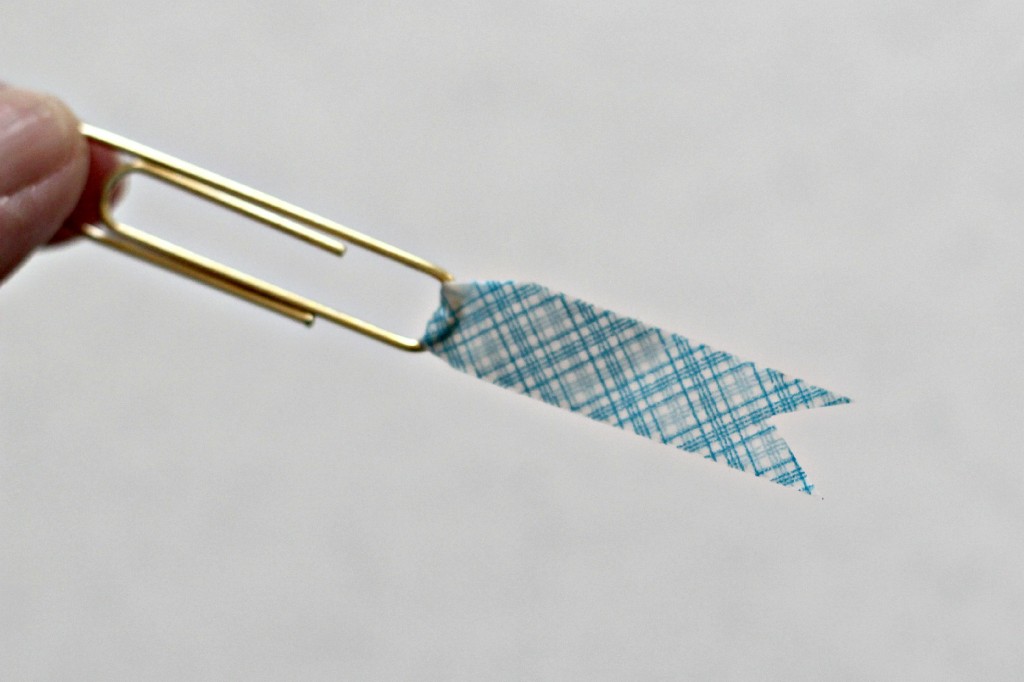 These take no time to make and even if you need to purchase a few supplies you won't be spending much. Since I have a big selection of washi tape I chose 6 different patterns to use. If you're giving these as a gift I would find out their favorite colors or patterns, such as polka dots or chevron.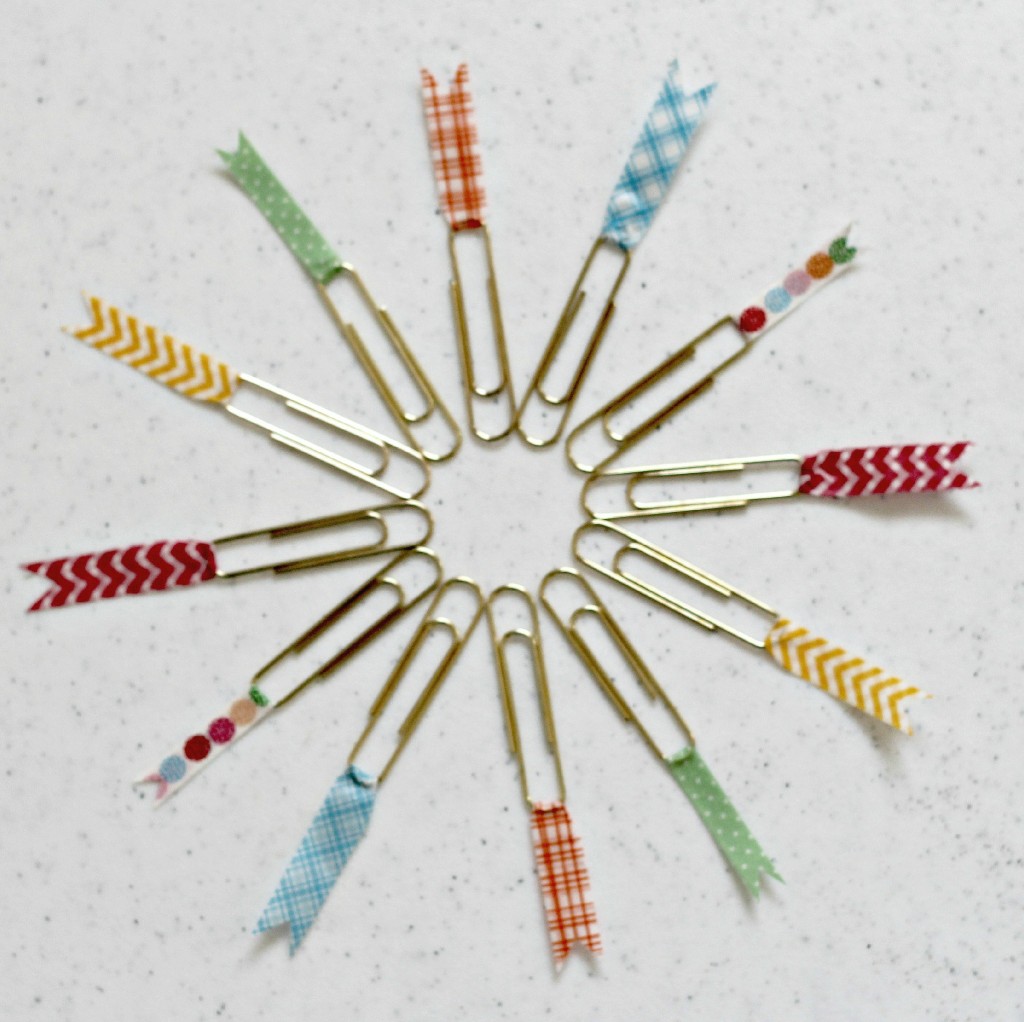 I love the idea of placing the book marks in a test tube to give as a gift or even for a place to store them when not in use. Give a book, magazine, or gift card to a book store along with the book marks for a thoughtful gift.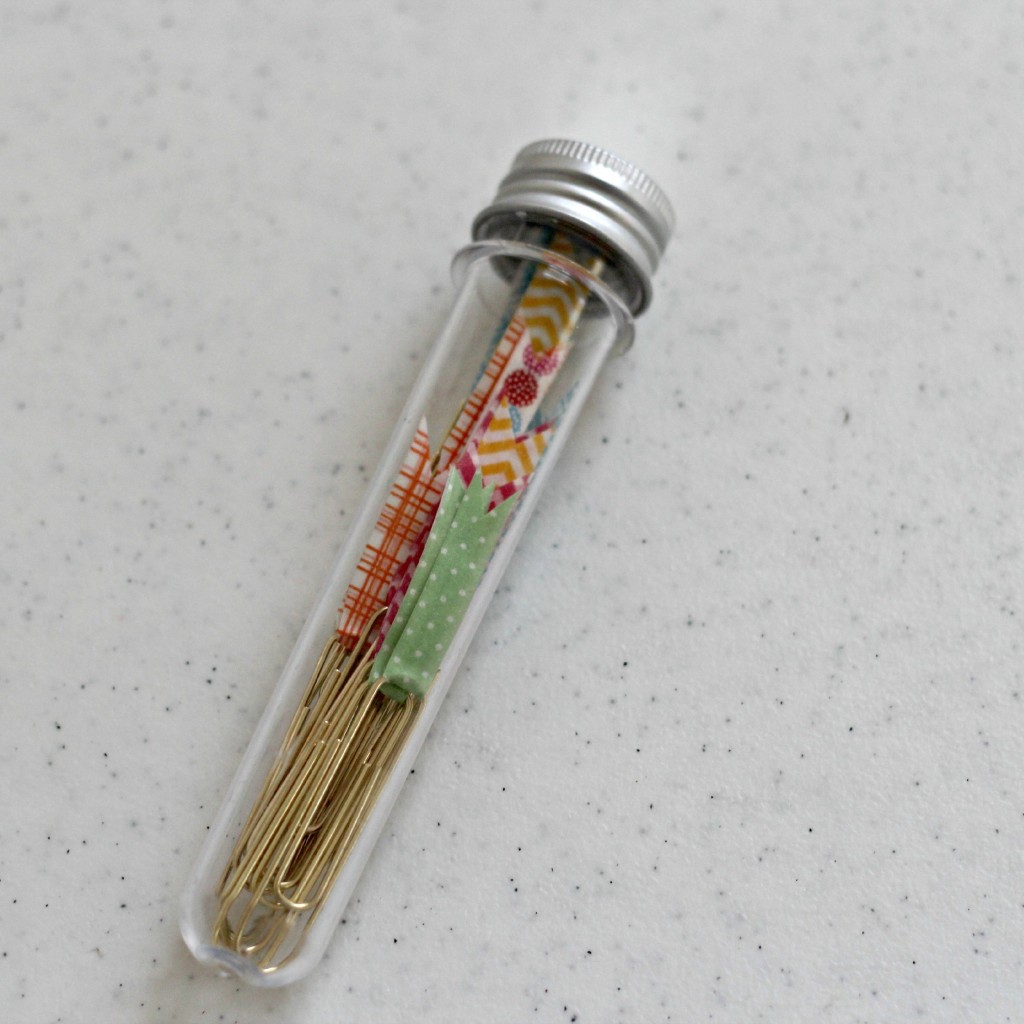 Here's another way I use washi tape to organize my notebook. I have notebooks full of ideas, conference notes, and sketches. I use washi tape folded in half over the pages to divide the areas. It's super simple but very effective and I get to add more color and pattern to my notebooks.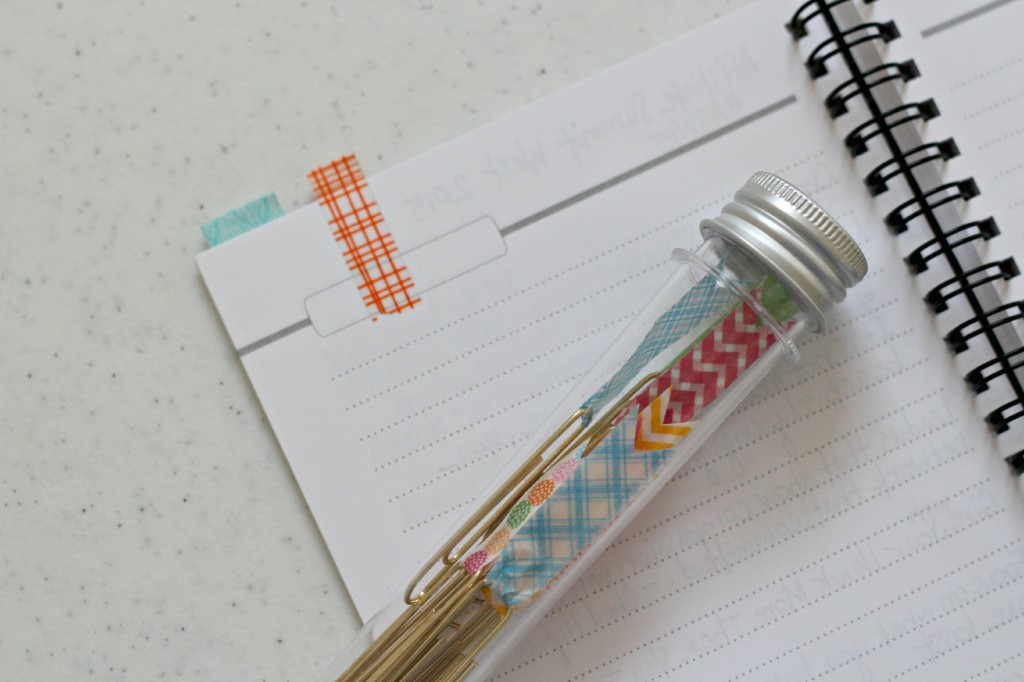 I'm giving these to my book loving daughter. Do you have someone who would love some cute washi tape book marks? Or maybe just make some for yourself.