Welcome to day 12 of 31 Days of 15 Minute Craft Projects.
I love banners! I always have at least one banner up in my house whether it be over the fireplace, hanging on an old window frame or over a bed. I love making banners for special occasions as well. A mini banner can add a lot of interest and it only takes a few minutes to make. We're going to make a Washi Tape Birthday Cake Banner today, but it would also look perfect added to a pumpkin or a pie this time of year.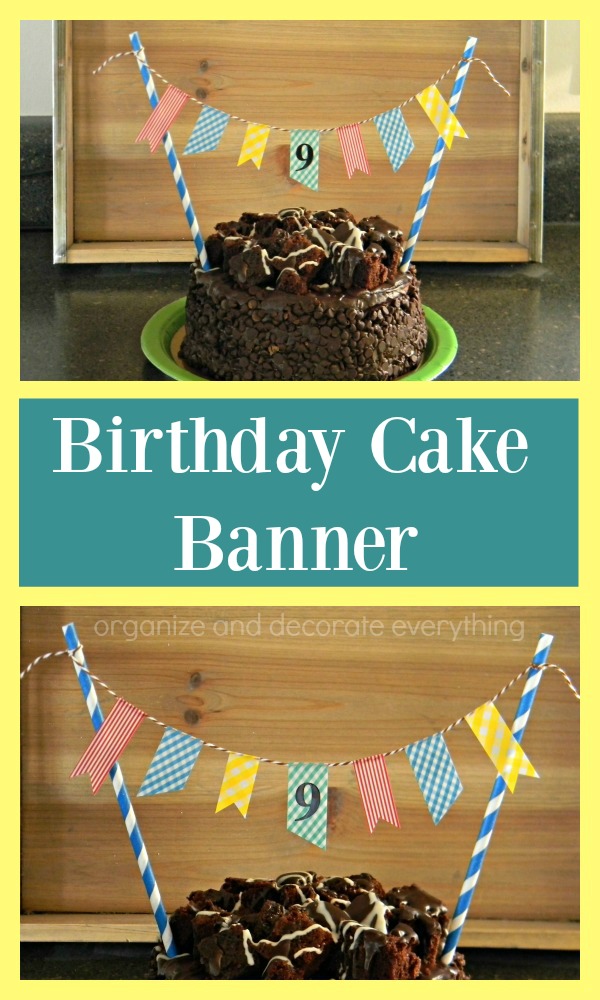 Supplies needed:
Paper straws
Skewers
Baker's twine
Washi tape
Number sticker (optional)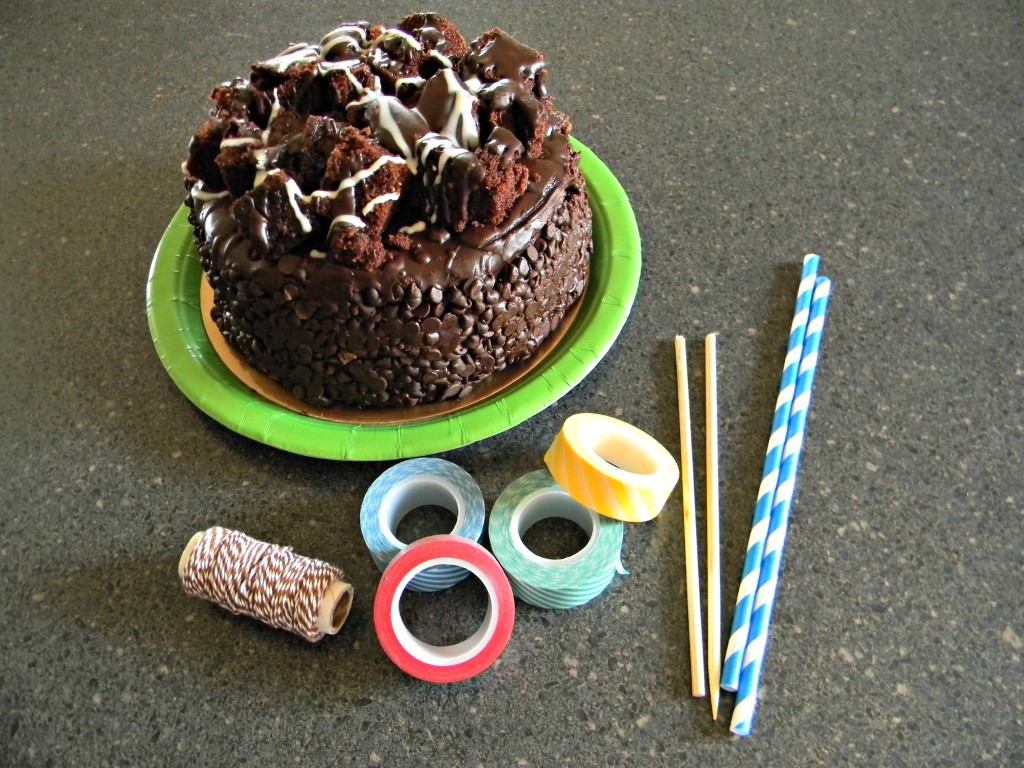 Cut a length of bakers twine for the banner and select 3-5 different colors and patterns of washi tape. Fold the washi tape around the baker's twine, stick the sticky back sides together, and cut the ends of the tape. I cut the ends at different angles and different shapes.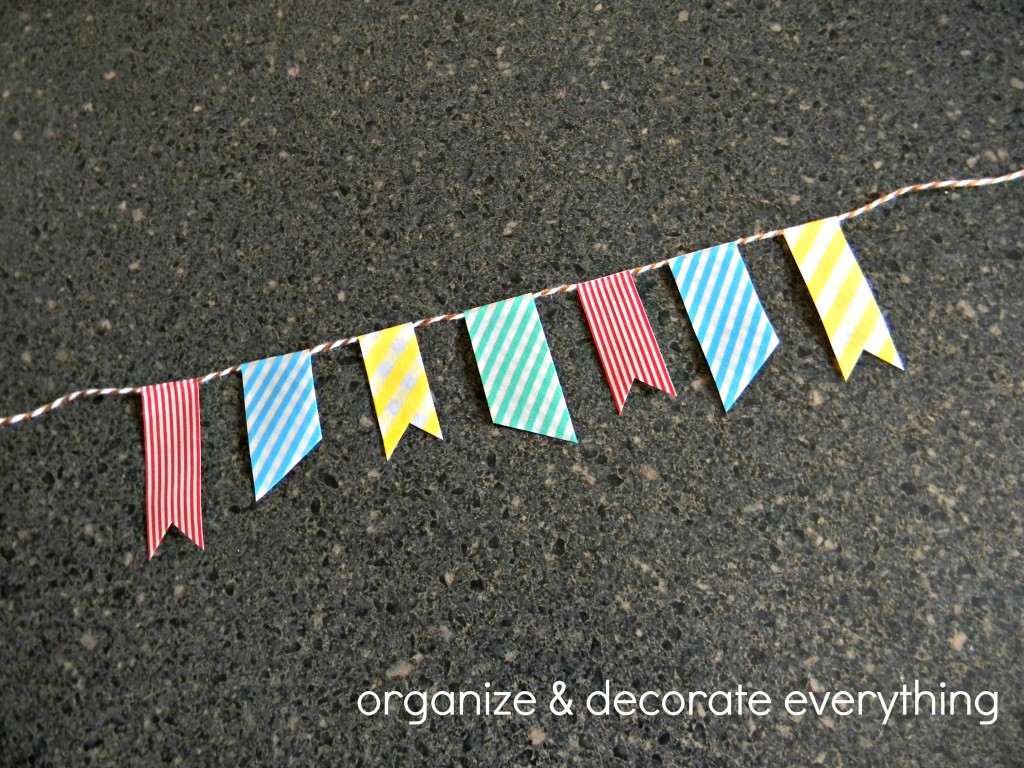 If it's for a birthday or anniversary you can add a number sticker to the center of the banner or spell out a name or holiday for a special occasion.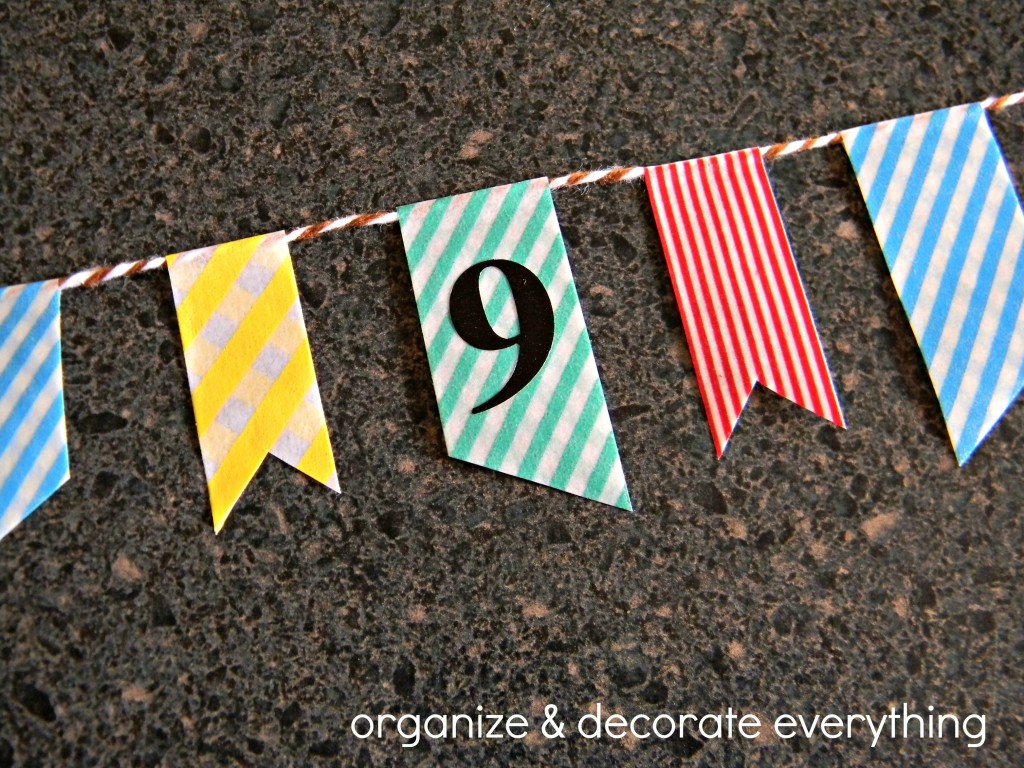 Cut the skewer in half and stick each one on opposite ends of the cake. Slide the straws over the skewers then tie the banner on the straws. It would be fun to add a banner to a pumpkin this time of year. The skewers could easily be pushed into a pumpkin and then you would add the banner the same way.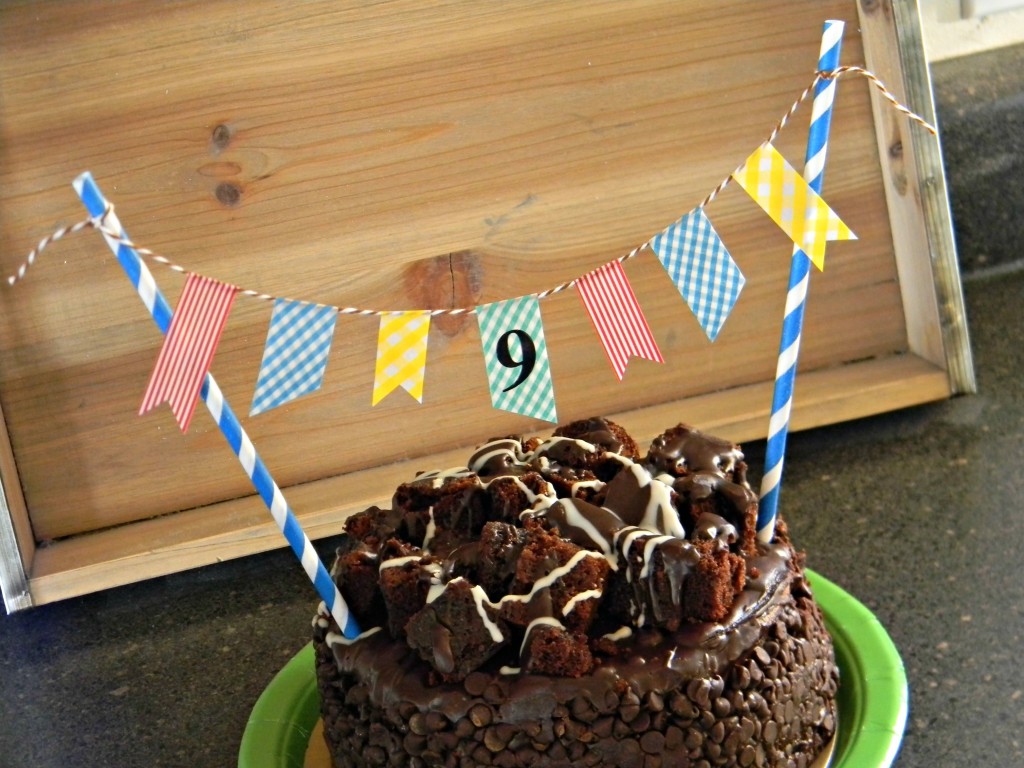 I wish I could say I made this awesome cake but since I didn't, the washi tape banner is my contribution. I think I'm going to make some for the pies for Thanksgiving.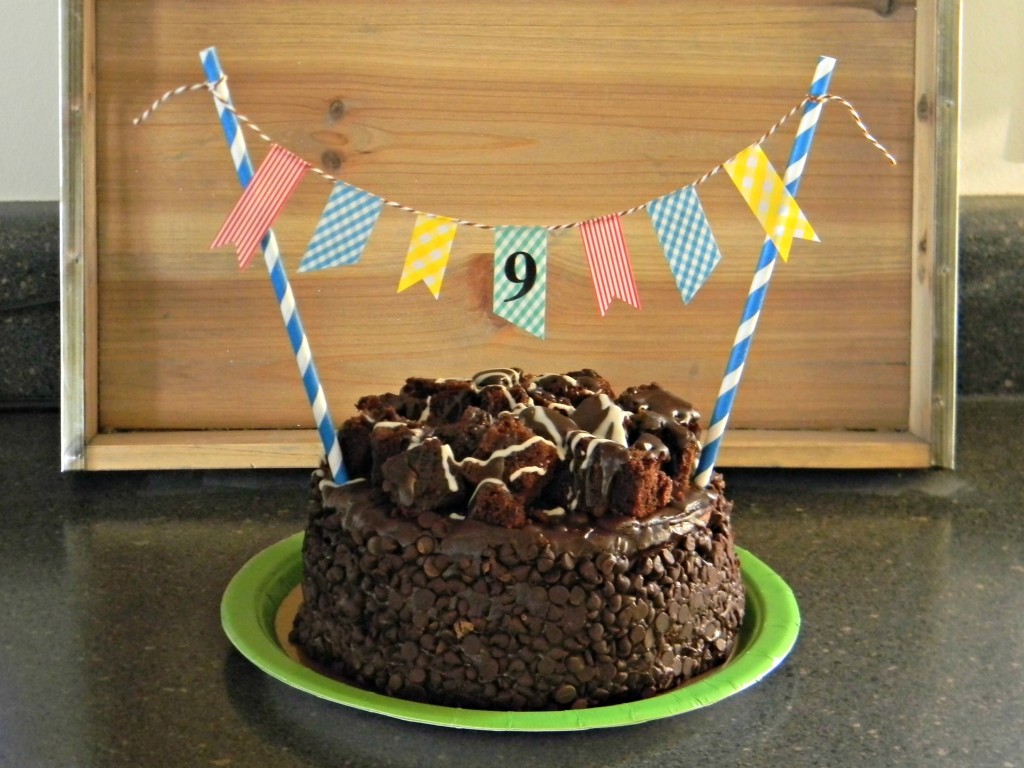 Are you ready for another 15 minute craft? Come back tomorrow so you don't miss anything.
Remember to use the hashtag #15minutecrafts on Instagram for the chance to be featured.
All the projects will be listed and linked on the 31 Days of 15 Minute Craft Projects Introduction page if you miss anything.