Welcome  to day 13 of 31 Days of 15 Minute Craft Projects.
Organizing products don't have to be plain or used in the way they were intended. Since most of us have binder clips and scraps of paper around the house I thought this would be a quick and easy project for you to work on today or later this week. We're going to turn those large binder clips into decorative Binder Clip Photo Holders using very little time and supplies.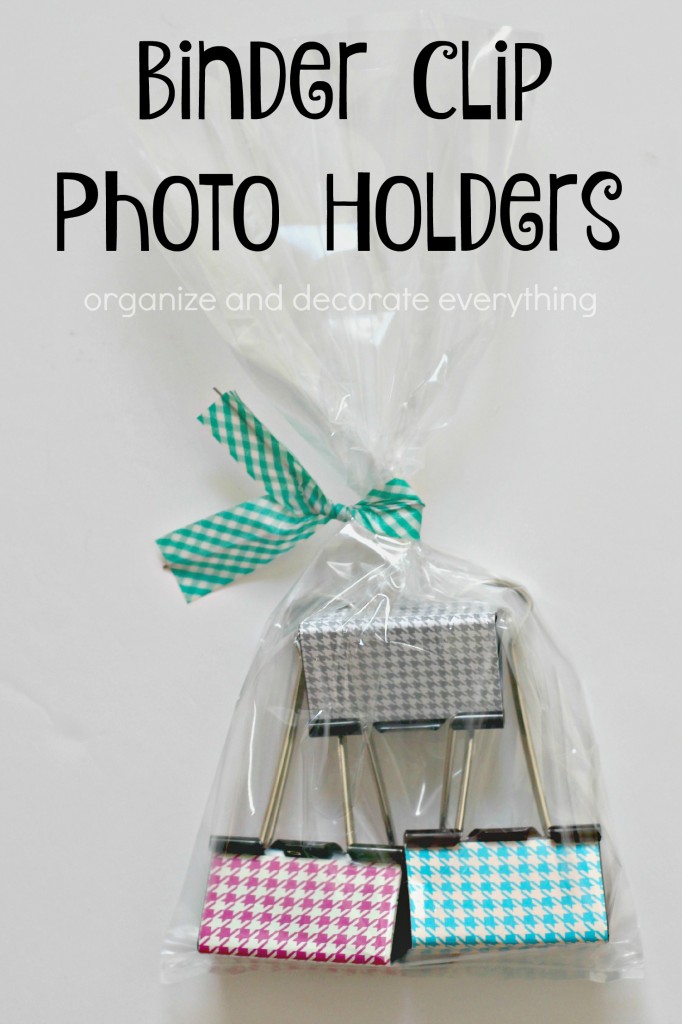 Supplies needed:
Scrap paper
Large binder clips (2″)
Glue
These are the same paper scraps I used to make the Magnetic Bookmarks and I still have some left so you might be seeing them pop up around here again.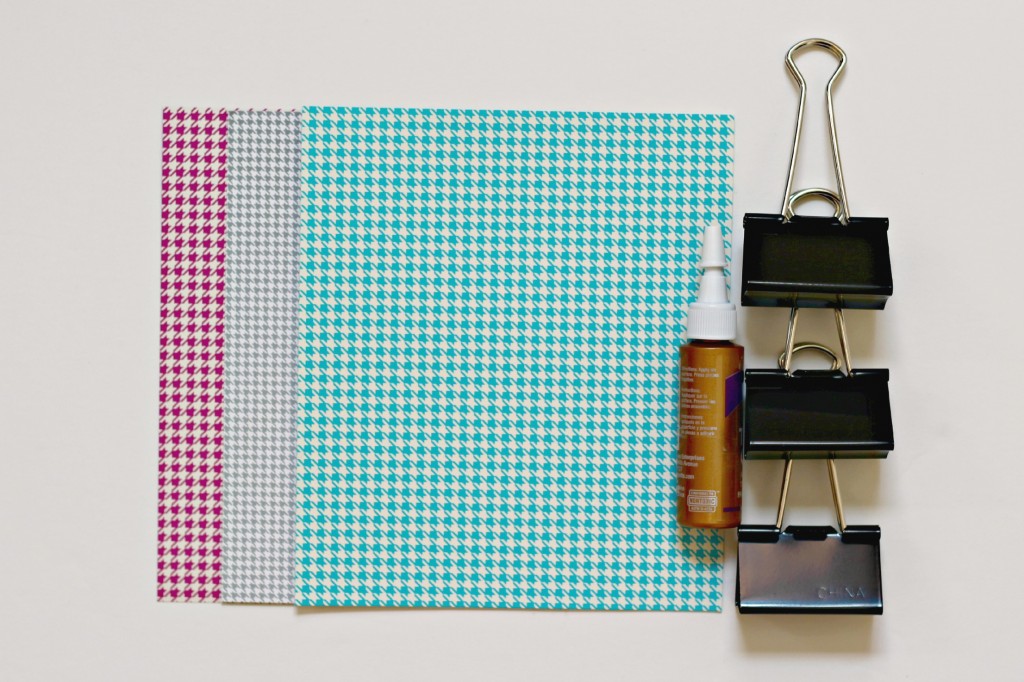 These are 2″ binder clips but they really measure just short of 2″ so I cut the paper to fit them exactly. Then I cut them 3 1/4″ the other direction to fit around the clip base.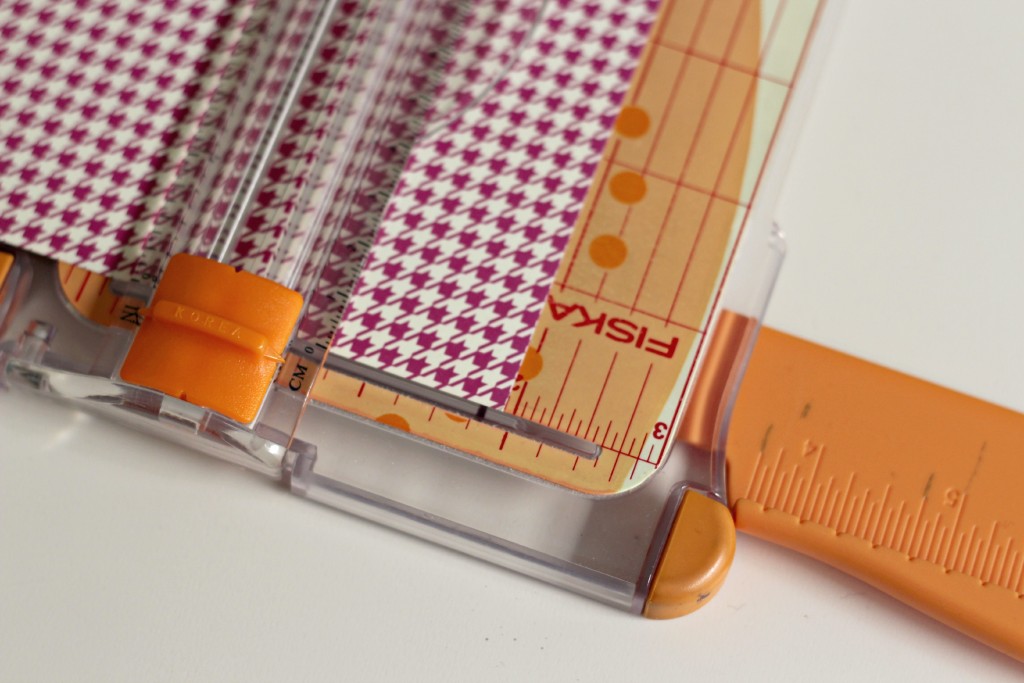 Place a little glue on one end of the paper and slide it under one end of the base. And a  small amount of glue to the bottom and the other side of the clip. Tuck the other end of the paper under the other end of the base. Hold in place for a minute or two until the glue dries.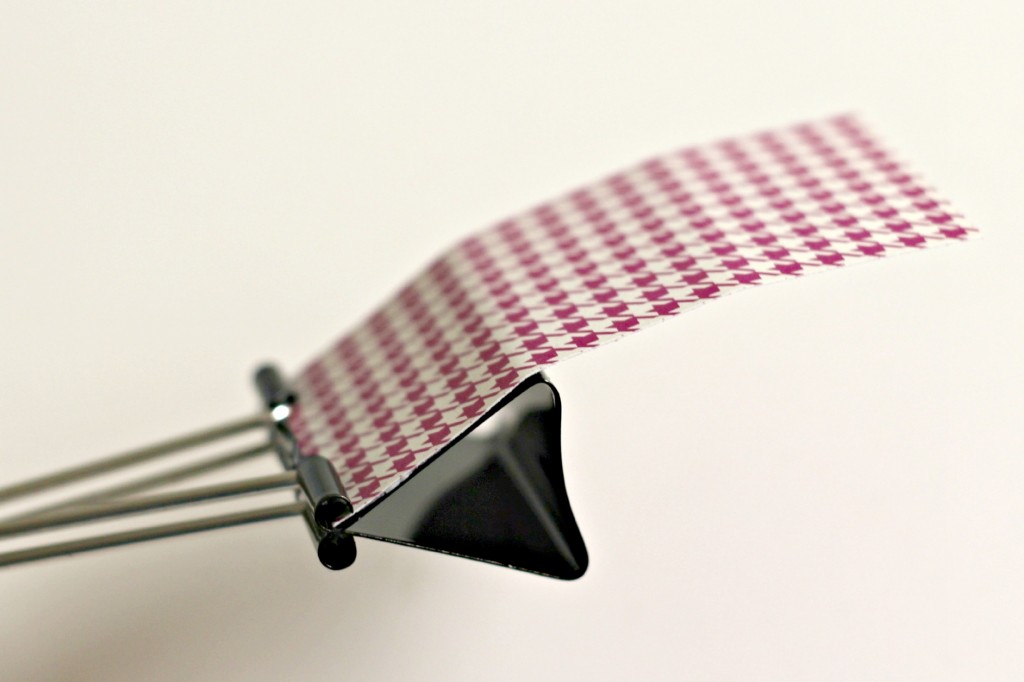 These photo holders would make great place cards for upcoming holidays.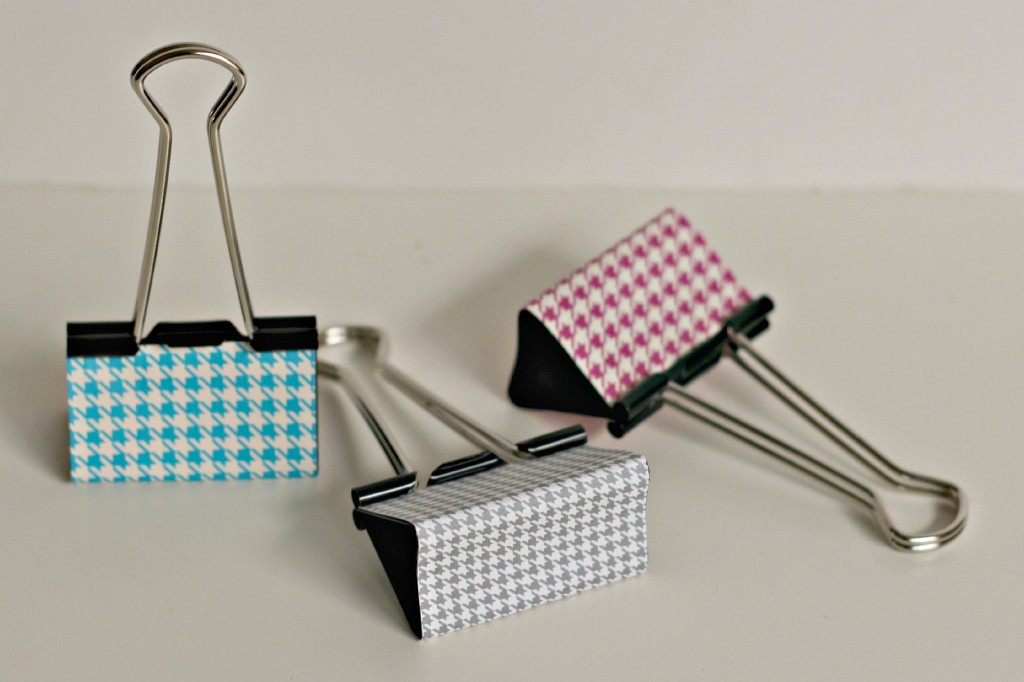 But of course they're perfect for holding photos on a desk, bookshelf, or table. Use paper that coordinates with your decor or that works with the current holiday.
The holders would be great for holding postcards, ticket stubs, to do lists, and notes also.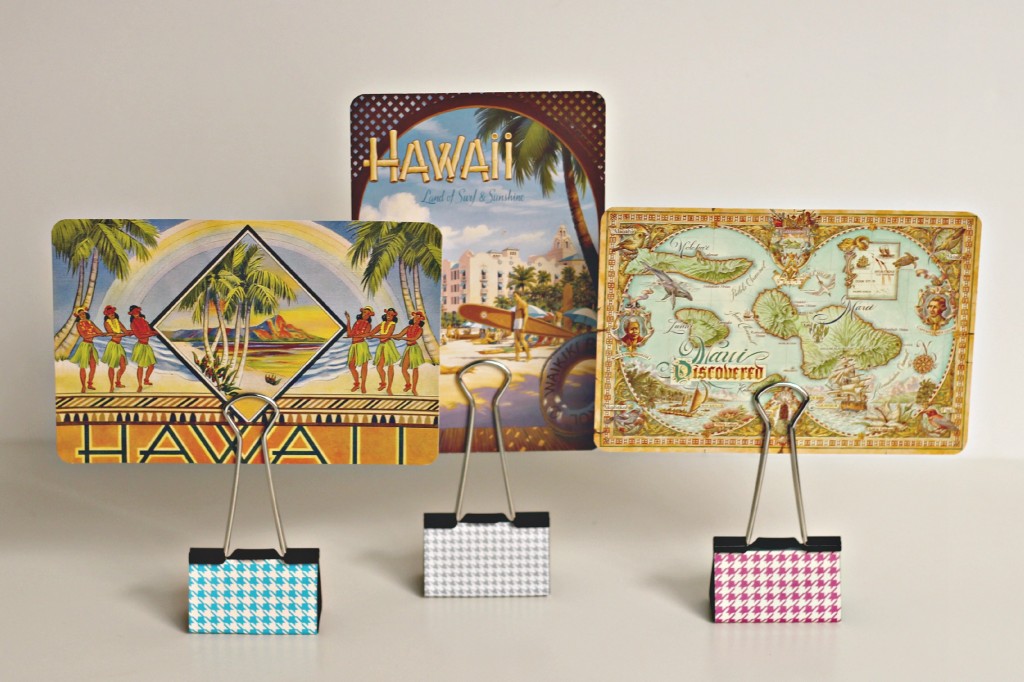 Place them in a bag and add a gift card for a perfect teacher gift or add them to a basket of organizing supplies for a housewarming gift. Here's a link for instructions to the Washi Tape Twist Ties.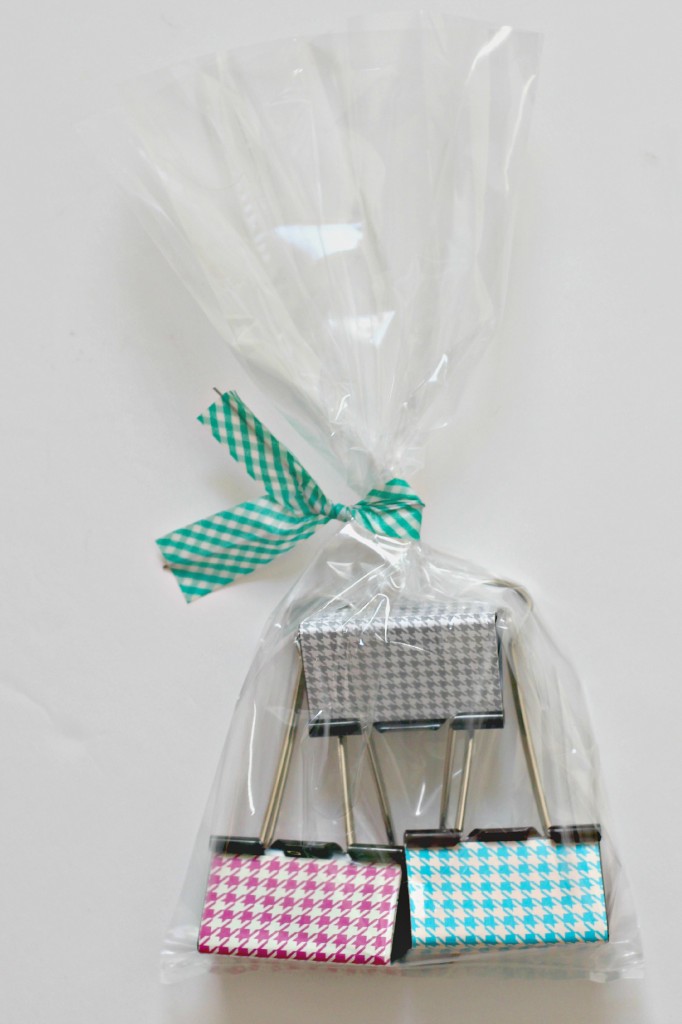 Are you ready for another 15 minute craft? Come back tomorrow so you don't miss anything.
Remember to use the hashtag #15minutecrafts on Instagram for the chance to be featured.
All the projects will be listed and linked on the 31 Days of 15 Minute Craft Projects Introduction page if you miss anything.