Welcome to day 14 of 31 Days of 15 Minute Craft Projects.
I hope you're enjoying this series as much as I am. Like I said in the introduction post, not everyone has a lot of time to craft but most of us can find at least 15 minutes a couple times a week. Fresh flowers in my home make me happy and you don't have to spend a lot of money. I buy mine from my local grocery store for about $4-5 a bunch. I get tired of the same vases and these Burlap Can Vases are cheap and easy to make.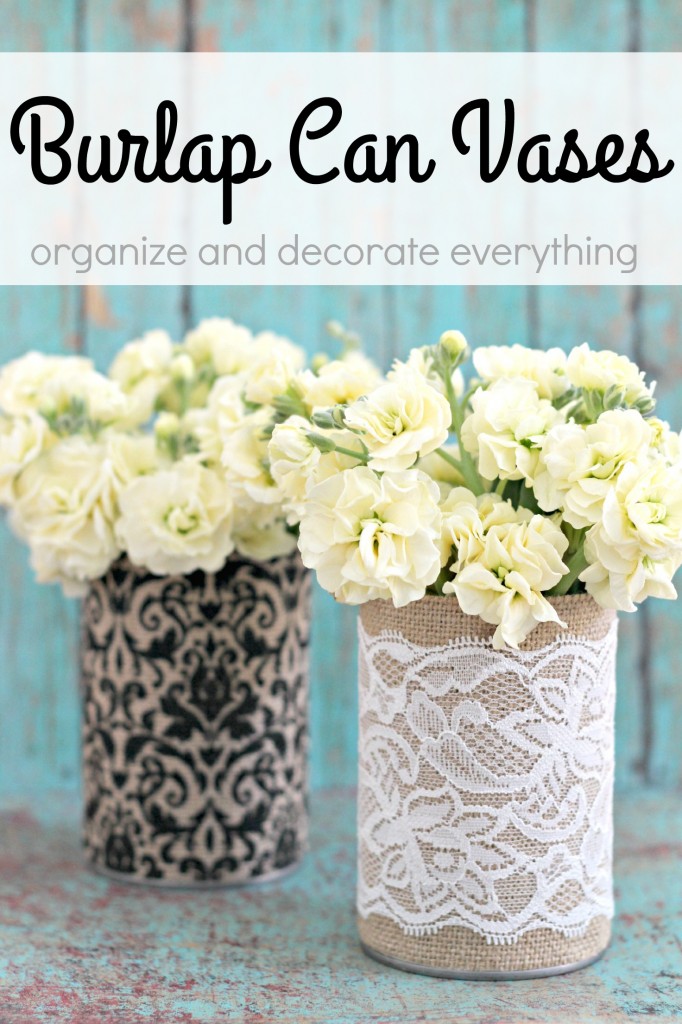 Supplies needed:
Burlap (plain or patterned)
Cans
Lace
Hot glue gun
I am often asked where I find the tighter woven burlap, it is actually in the specialty scrapbook paper area. It is a little more expensive but I prefer it for smaller projects due to it's tighter weave. It also comes in a variety of colors and patterns.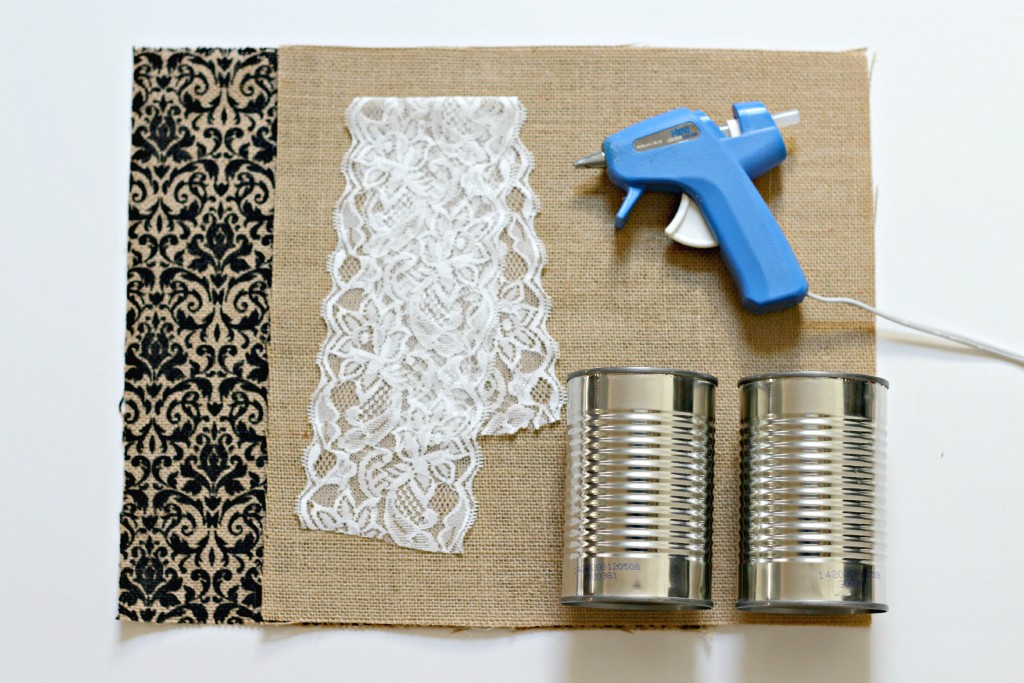 Wrap the burlap around the can to mark where to cut it. Pull out one string of burlap to mark a straight line to cut the burlap. Do the same to mark the width of the can. If you use this method to cut the burlap you shouldn't get ends that unravel.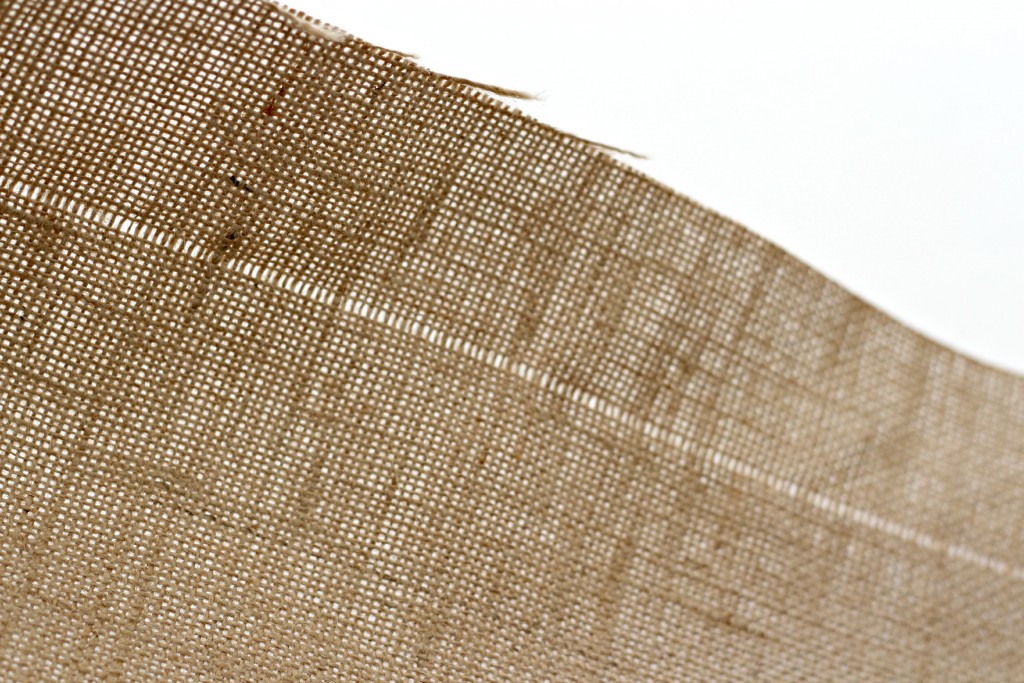 Wrap the burlap around the can and hot glue it in the back.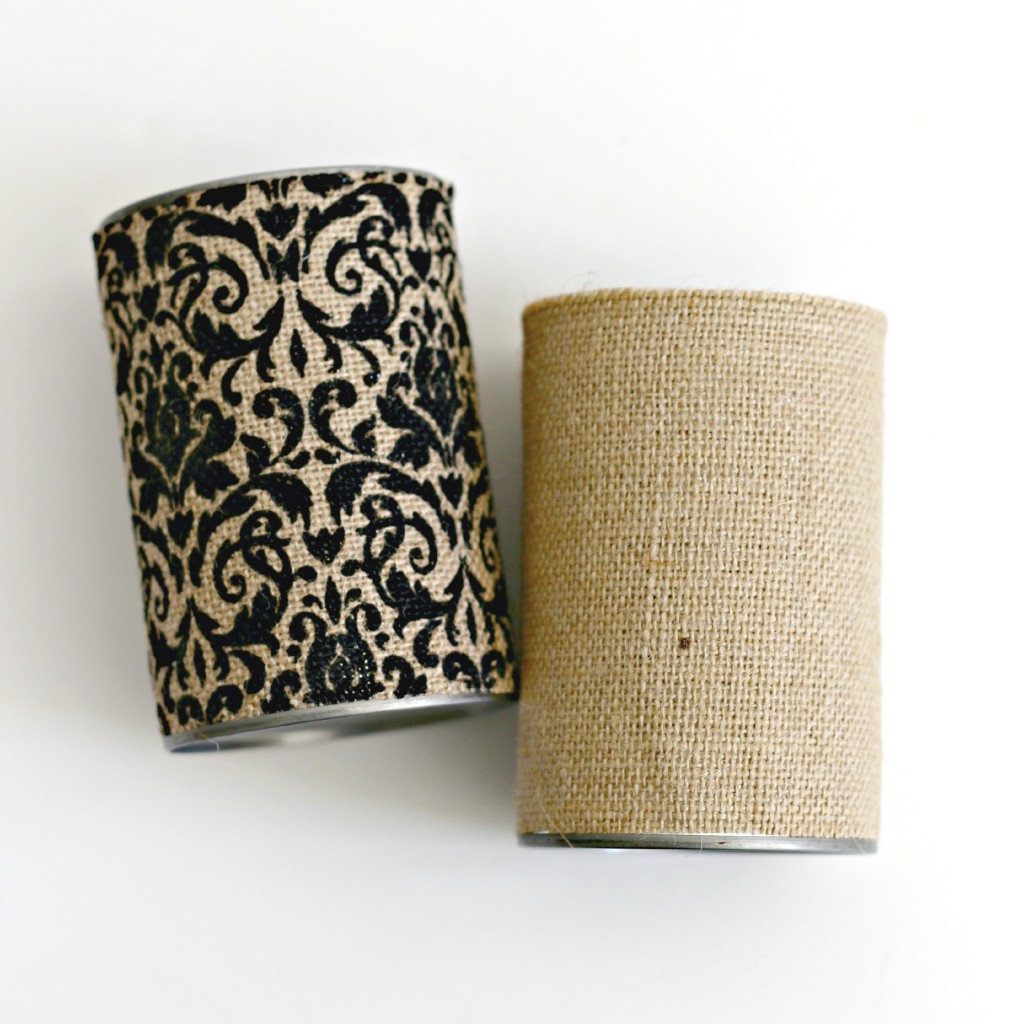 I didn't like how simple the plain burlap looked so I placed a piece of lace over it, wrapped it around the can and hot glued it in the back.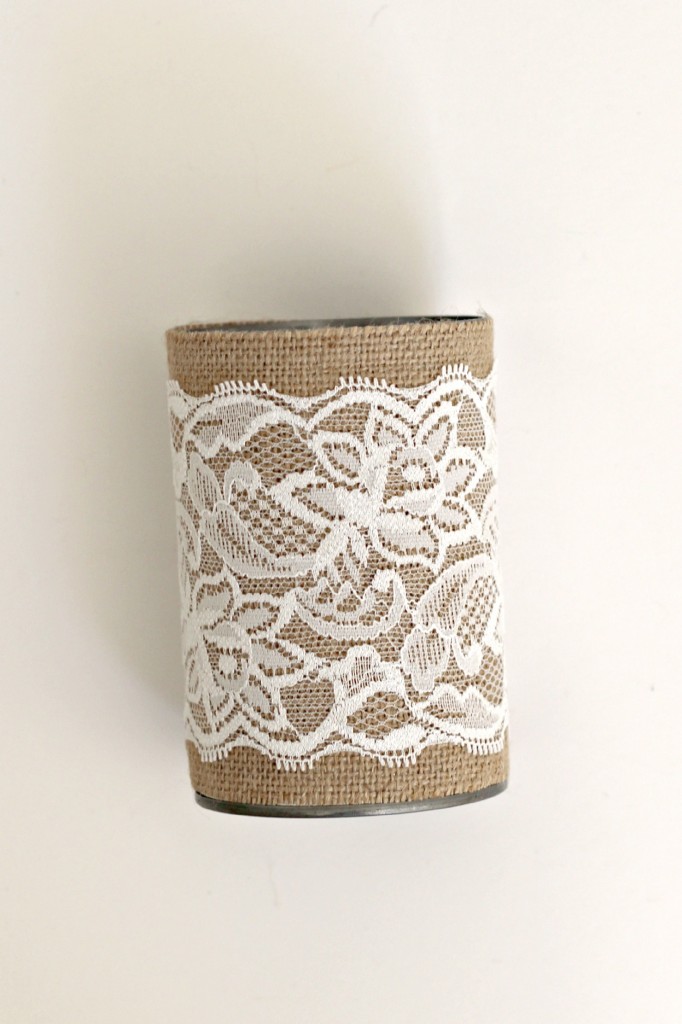 The only thing left to do was to add the flowers. I love fresh flowers!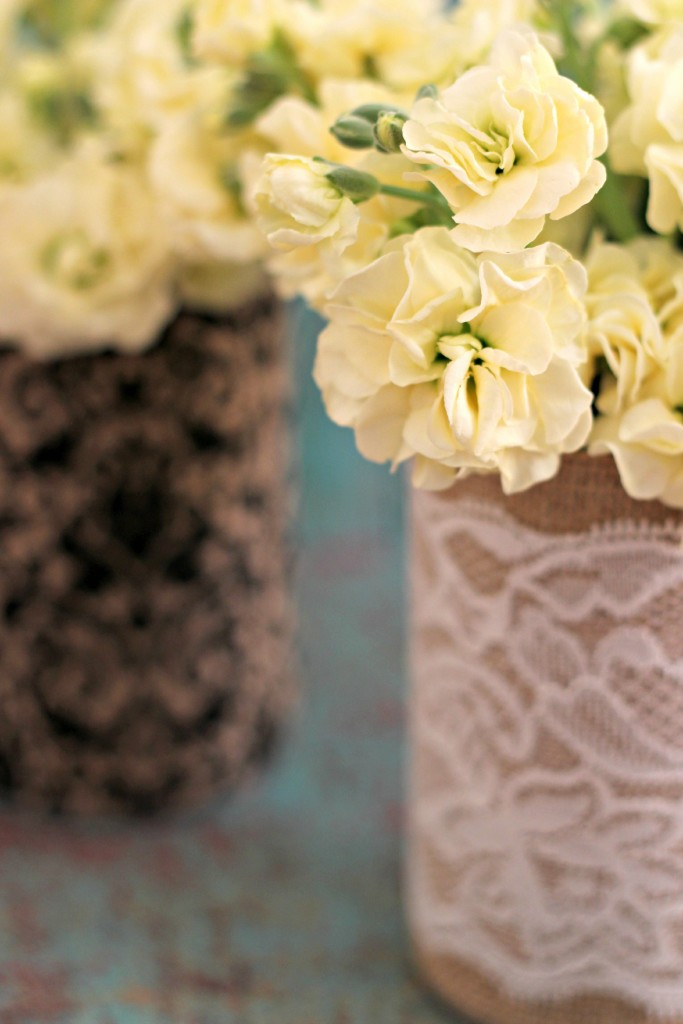 Now to decide where to put them.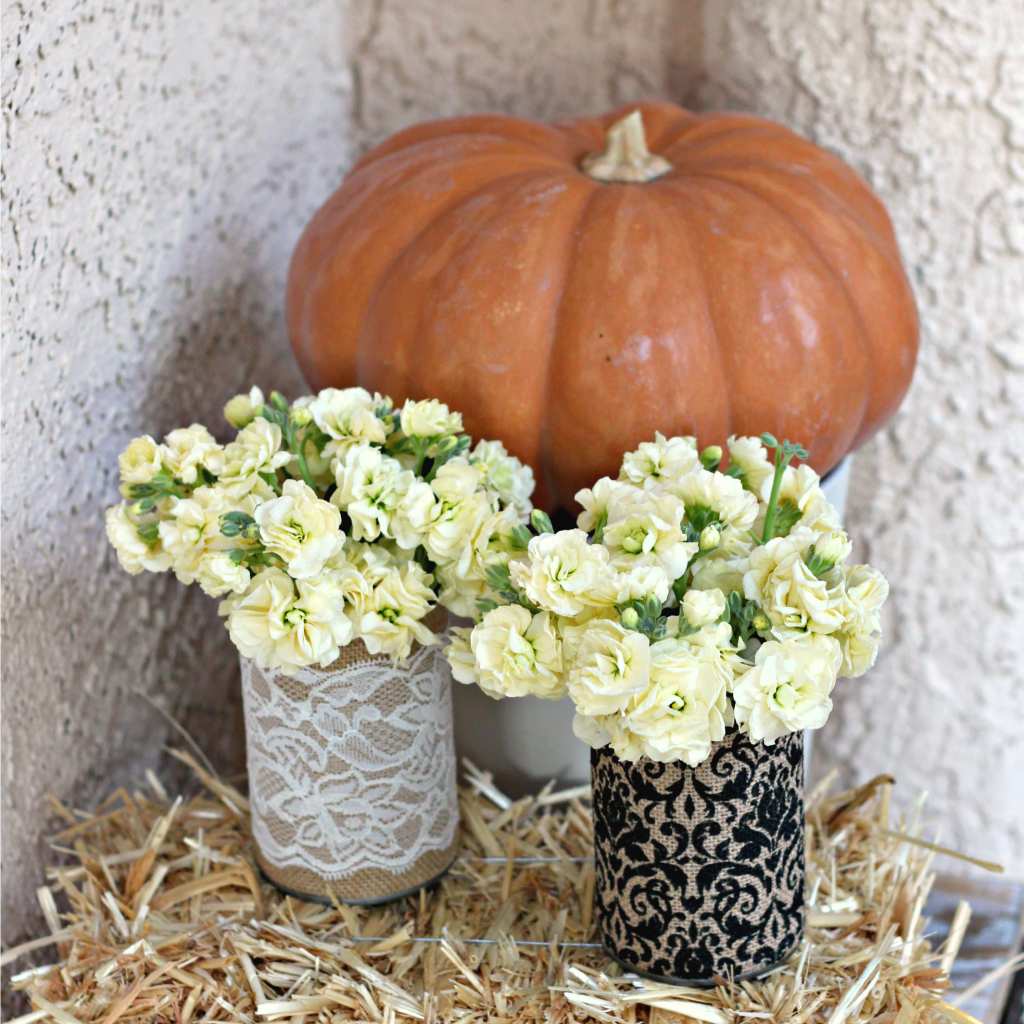 I put one vase on the bookshelf by the map and the other one on the side table in the living room. The flowers have made my whole living room smell lovely.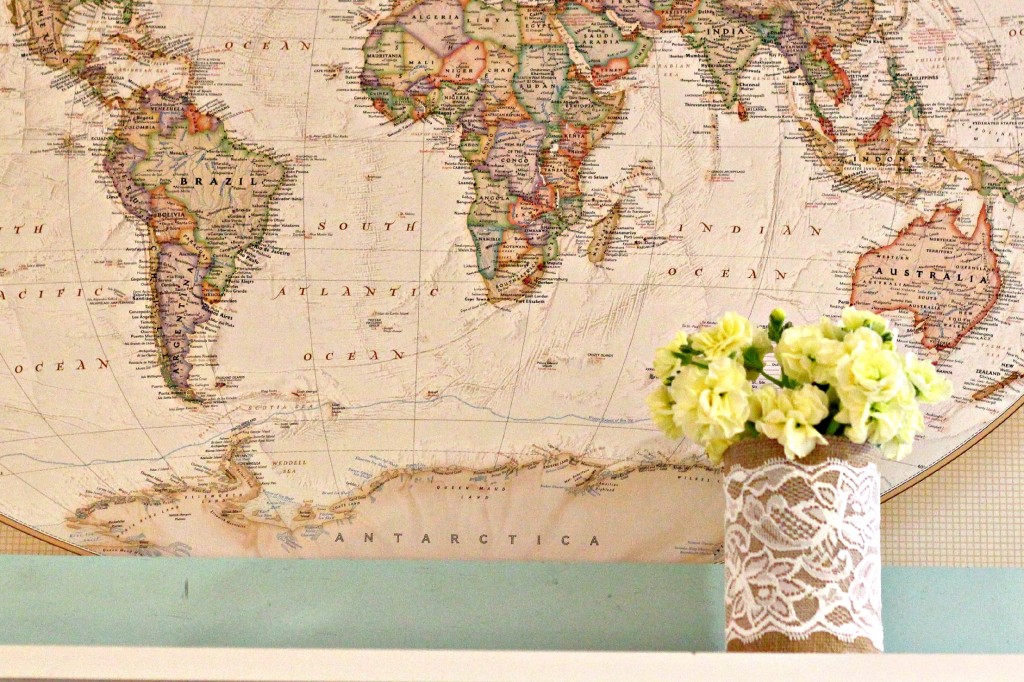 Are you ready for another 15 minute craft? Come back tomorrow so you don't miss anything.
Remember to use the hashtag #15minutecrafts on Instagram for the chance to be featured.
All the projects will be listed and linked on the 31 Days of 15 Minute Craft Projects Introduction page if you miss anything.